231 days ago
21 Best Flight Booking Websites in India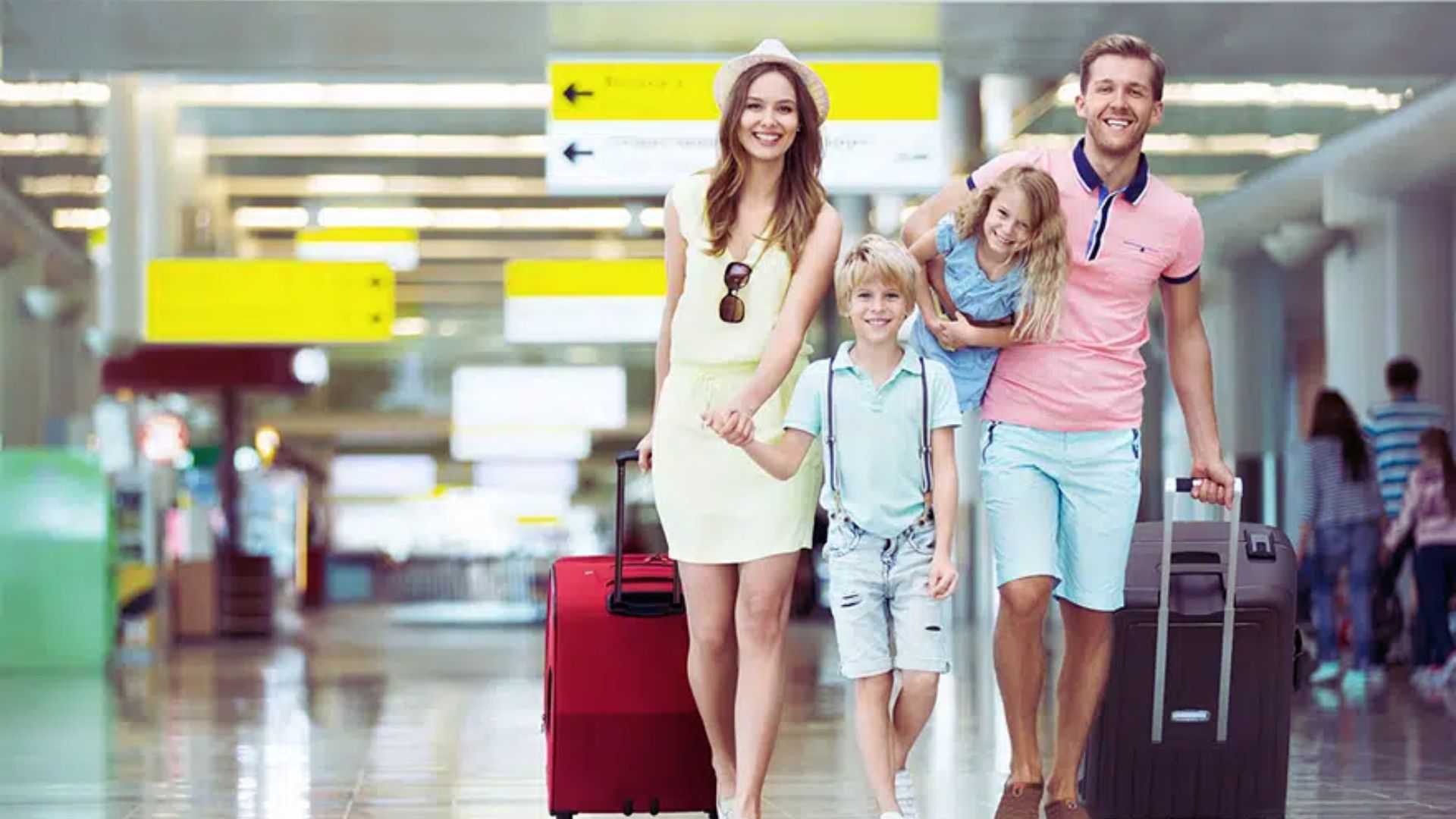 Are you making travel plans? Do you want an amazing flight experience that fits your budget? Are you interested in the best flight booking websites in India? If yes, then this article is for you my travel lovers. 
Waiting for hours in a long queue, calling the hotels near the destinations to stay, asking the airlines every hour to know if there is any price down, who does that today?
No one. I said, "No one". There are a number of websites and apps these days to book flight tickets easily and hassle free.
Using these websites, you can also book nearby stays, popular tourist attractions, bus tickets, train tickets and more online. 
And if you are interested in booking train tickets then read our article on best apps to book online train tickets. Happy journey folks!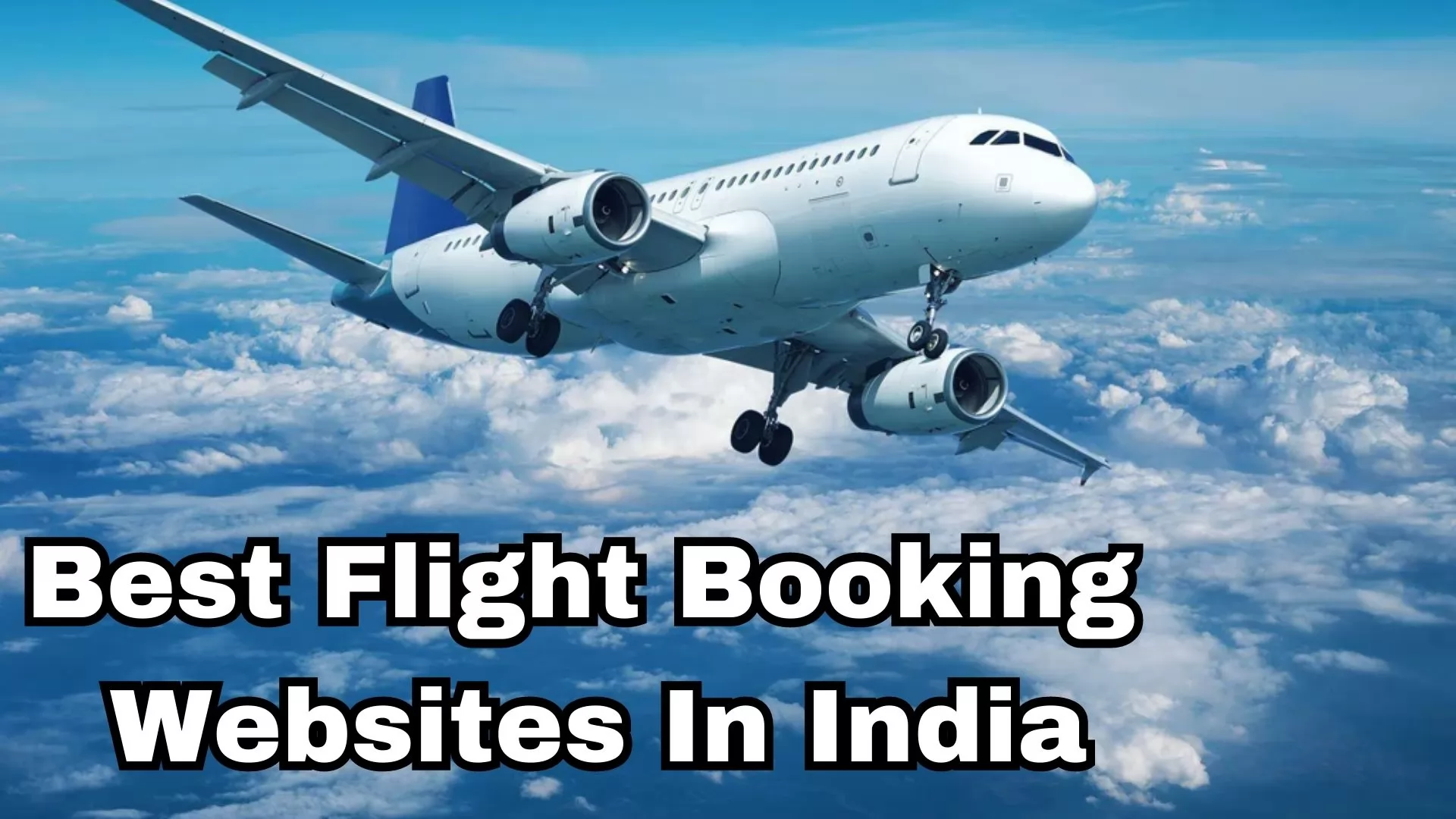 Table of Contents
[ Show ]
List of 21 Best Sites For Air Ticket Booking
Here we have curated a list of the 21 Best flight booking websites in India. Ranking is done in the 'Travel & Tourism category'.
| | | |
| --- | --- | --- |
| Site Name | Launch year | Ranking in India |
| | 2005 | 79 |
| | 2009 | 227 |
| | 2006 | 662 |
| | 2008 | 773 |
| | 2010 | 52 |
| | 2017 | 20991 |
| | 2010 | 395 |
| | 1996 | 96 |
| | 2005 | 512 |
| | 1996 | 82 |
| | 2006 | 306 |
| | 1932 | 1181 |
| | 2003 | 1049 |
| | 1997 | 5017 |
| | 1881 | 3010 |
| | 1986 | 7432 |
| | 2004 | 222 |
| | 2000 | 81 |
| | N/A | 229635 |
| | 2005 | 107 |
| | 1999 | N/A |
Disclaimer: Website ranking is subject to change. The ranking in the table is the ranking of the website at the time this article was last updated. 
Review Of Best Flight Booking Websites in India
Below we have reviewed each site for booking flight tickets online in detail. Scroll down to the article till the end to get the complete info.
1. MakeMyTrip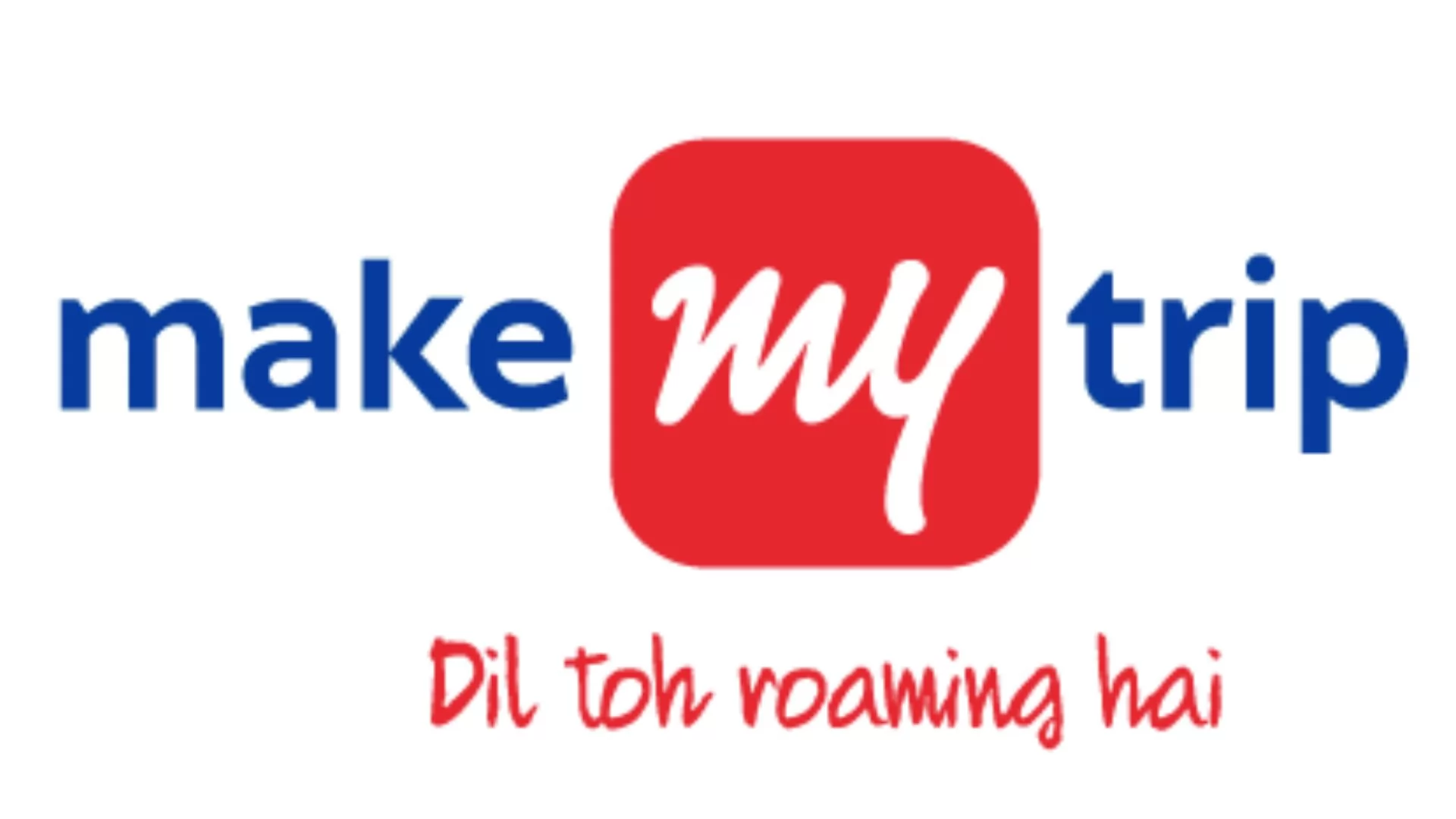 Are you booking a last-minute flight? Or finally, the trip with friends is happening? Worry not in any case. MakeMyTrip got you covered. It is one of the best flight booking websites in India. 
You can easily create an account and book flights anywhere, anytime. MakeMyTrip is famous for its affordable price range with good quality service delivery. 
It also provides you with train booking, hotel booking, car rentals, famous places to visit nearby your destination, and more. MakeMyTrip flight booking app is also there to book tickets with huge discounts and offers. It is a full-on complete package for your safety and quality travel. 
Why should you choose MakeMyTrip?
User-friendly app
Low prices
National and international flight booking
24/7 travel assistance
Easy cancellation policies
1 way and round trip facilities
2. Goibibo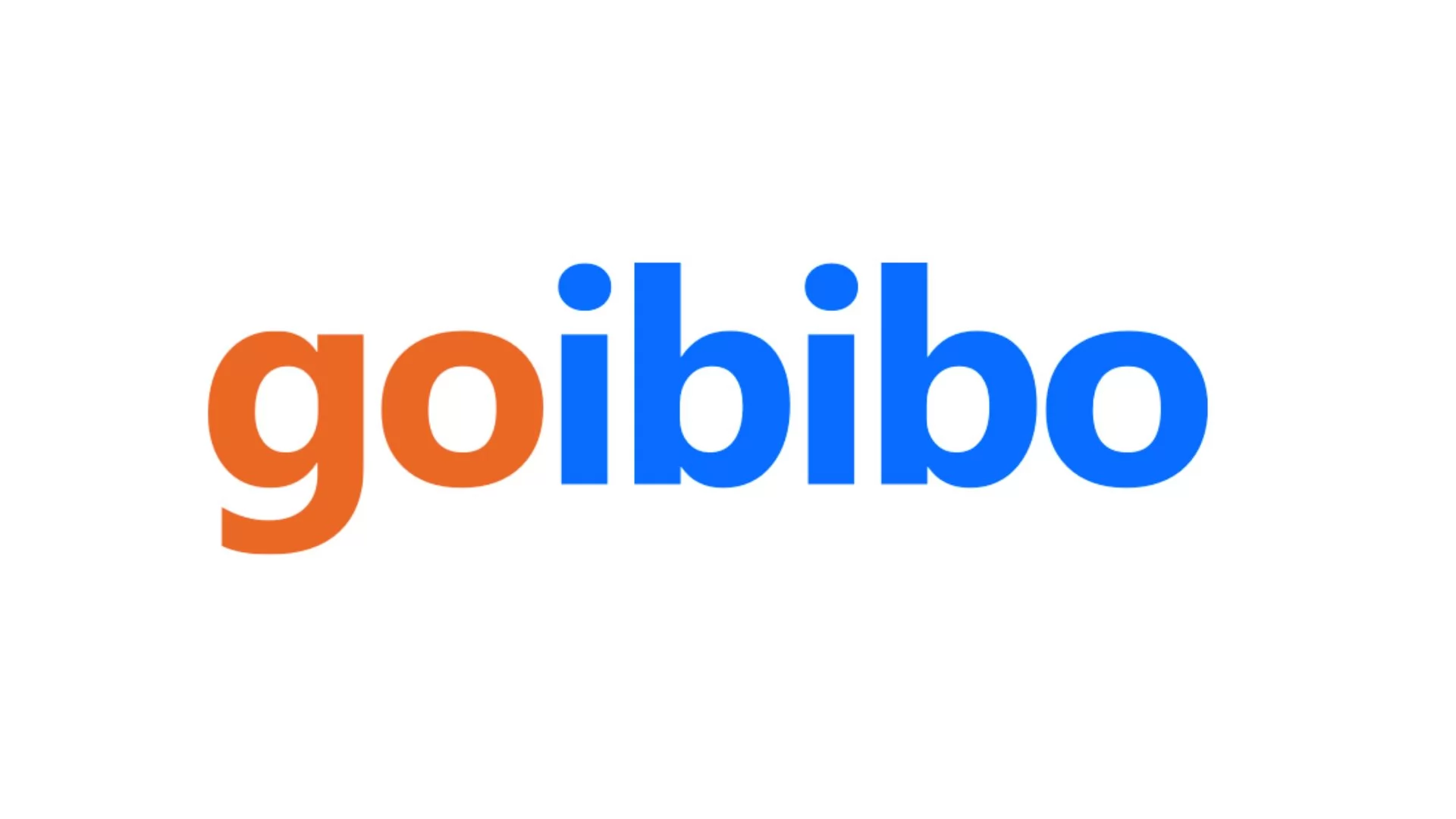 Are you going to travel? Book your flight tickets on Goibibo. It is one of the most popular online flight booking websites in India. 
You can easily book your flight tickets, hotel reservations, train tickets, bus tickets and more. Goibibo gives out great discounts regularly and has tickets available at very affordable prices. It also provides unique services like real-time flight status and travel loans up to 1 lakh. Amazing right? 
Goibibo also has a membership program, 'GoTribe' which offers value deals, seat selection, complimentary benefits at booked hotels etc. You can easily make payments via safe sources and 'Goibibo wallet'. 
Why should you choose Goibibo?
Real-time status and info on flights, hotels etc.
Budget-friendly 
Goibibo wallet - easy transactions and loads of cashbacks
Round-the-clock support system
National and international flight booking
Easy-to-use app
3. Yatra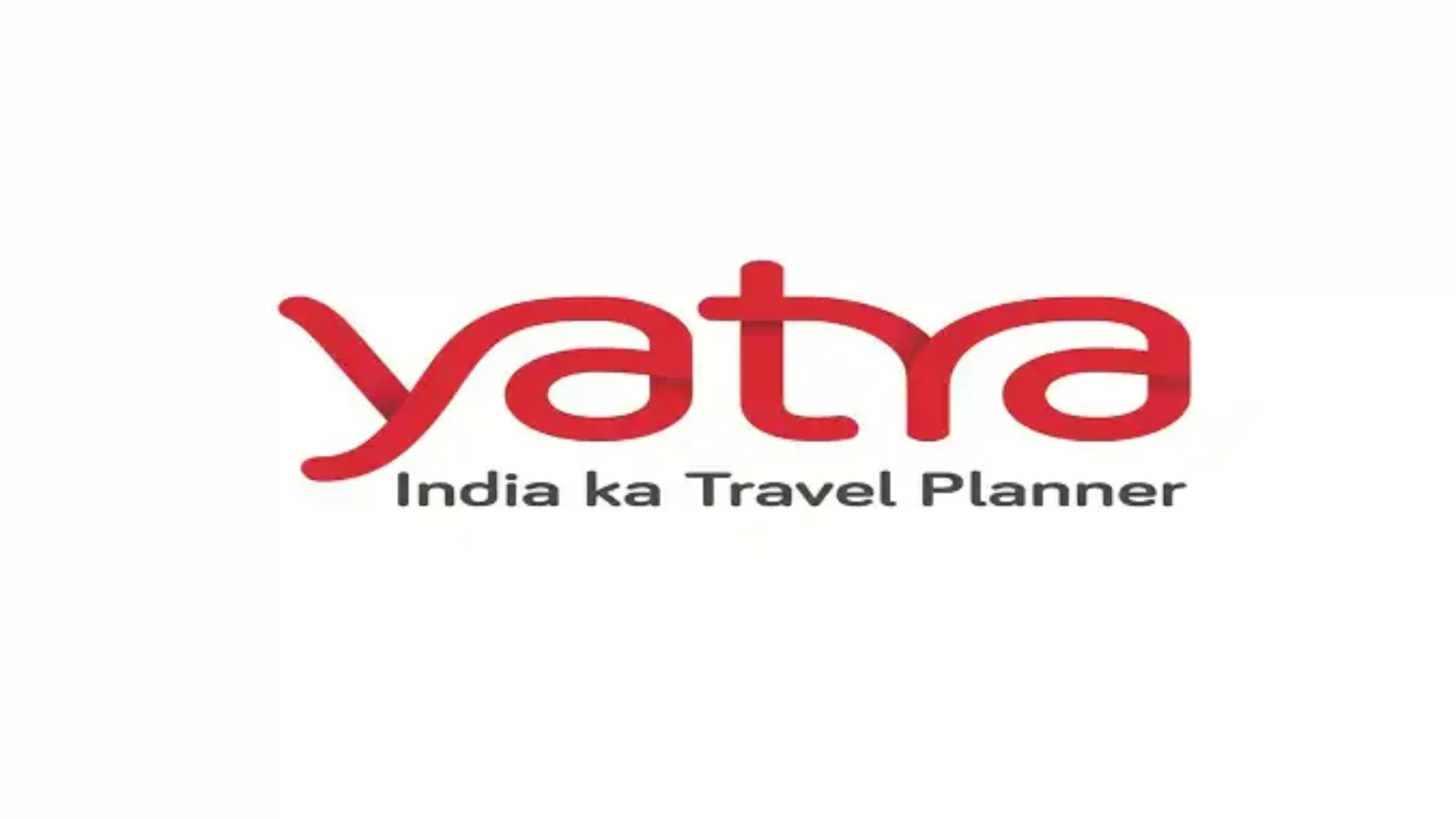 Make your travel easy and hassle-free by using Yatra for flight booking. It is one of the most popular travel websites in India. 
Yatra is famous for its affordable prices, amazing deals, and offers for its users. Apart from flight booking, it provides hotel reservations, train tickets, rental cabs, and cruise is the latest addition to this list.
You can also get amazing discounts by becoming a 'Yatra Tribe member'. It also provides impressive trip packages for mountains, family time, short weekend tours, etc.  
Why should you choose Yatra?
Hassle-free flight booking
National and international flight booking
Cruise packages
Amazing trips packages
Beautiful Villas and stays booking
1 way and round-trip booking  
4. EaseMyTrip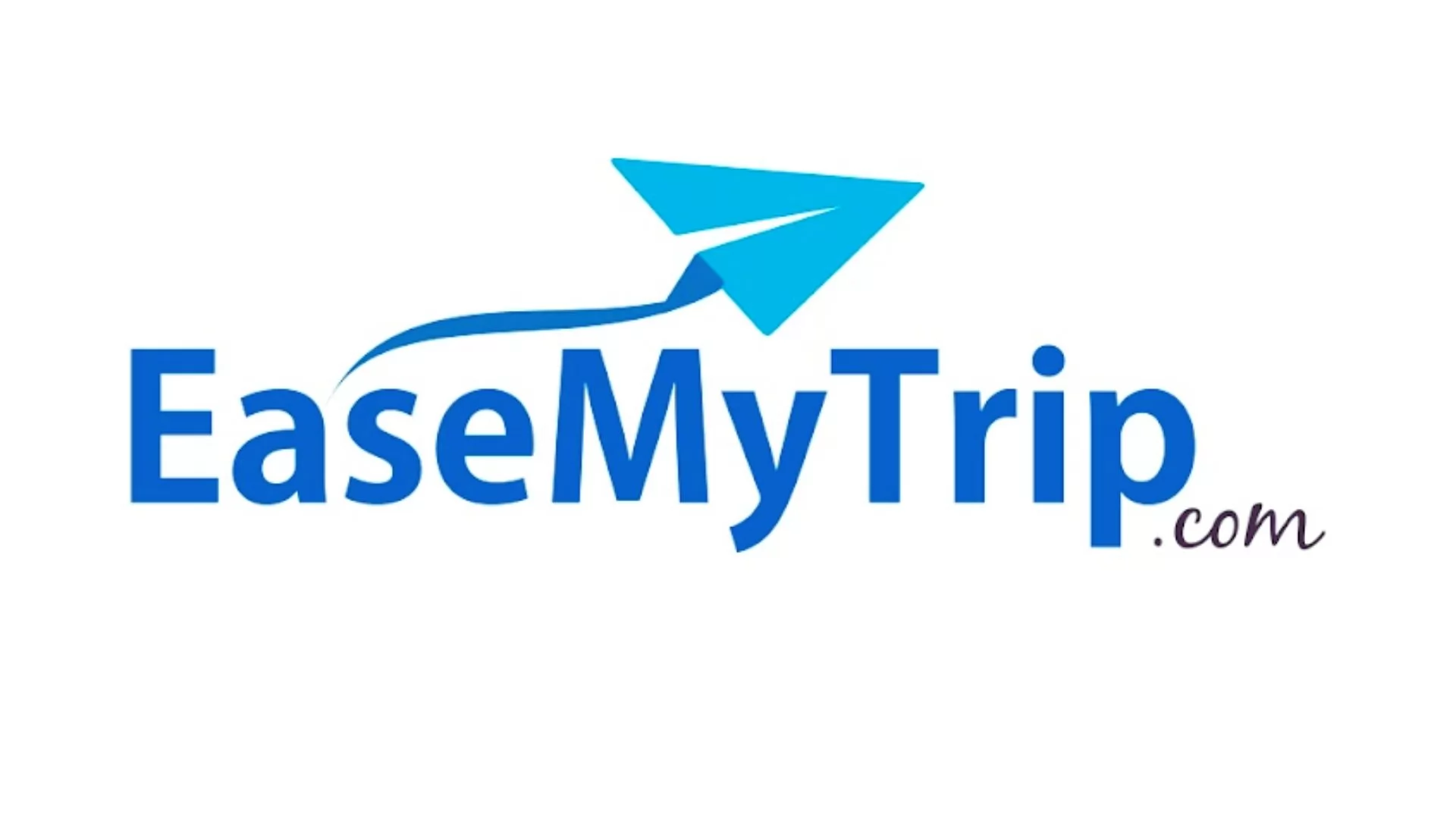 Go easy on your travel planning with EaseMyTrip flight booking. This is another Indian travel app which is user-friendly and provides a wide range of offers. 
It allows you to compare prices across different websites and offers the best flight booking, hotel reservations, bus tickets etc. EaseMyTrip does not take any convenience fee and makes your travel easy for real. It also offers quick check-ins, superb accommodations and a great deal of holiday packages.
EaseMyTrip is one of the best flight booking websites in India with 24/7 support network and amazing prices across a wide range of services. 
Why should you choose EaseMyTrip? 
No convenience fee
User-friendly app
Airplane chat - to chat anonymously with co-passengers via bluetooth
Low prices
Huge discounts and vouchers on travel packages
National and international flights
5. Trip.com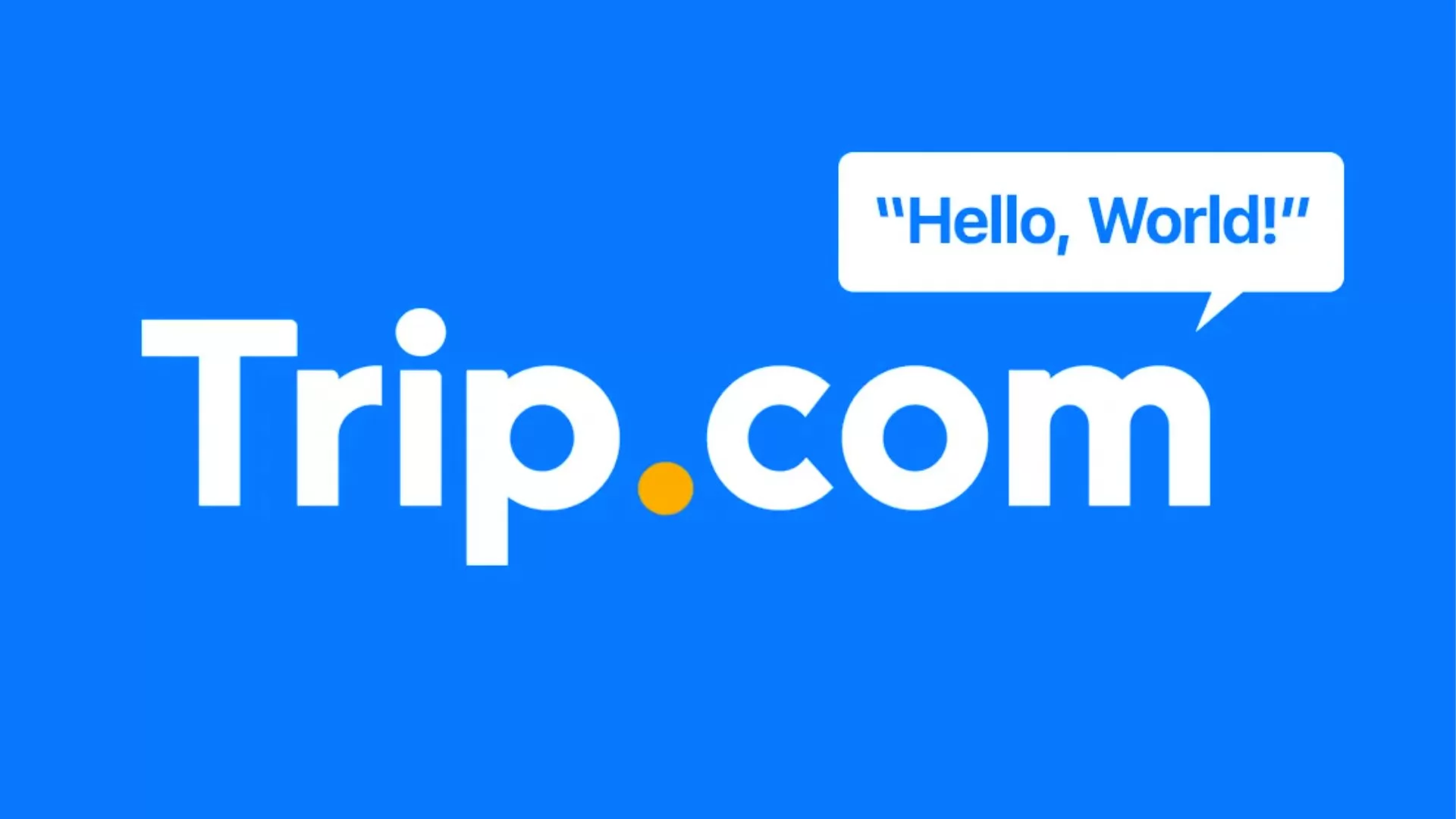 Trip.com is the one-step solution to your travel plans. Whether you want to book a flight online, look out for famous places to visit near your destination, make reservations at excellent hotels and villas or book a train ticket, Trip.com is at your fingertips. 
This website also offers huge deals and discounts to lower travel expenses. Trip.com provides a wide range of national and international flights at your convenience. And it also gives tickets at a student discount. 
You can book single-day or multi-day tours quickly and easily through this website. 
Why should you choose Trip.com? 
Tickets available at student discount
Wide number of domestic and international flights
Top attractions near your destination
Easy hotel booking
24/7 customer care service
Real-time status
6. HappyEasyGo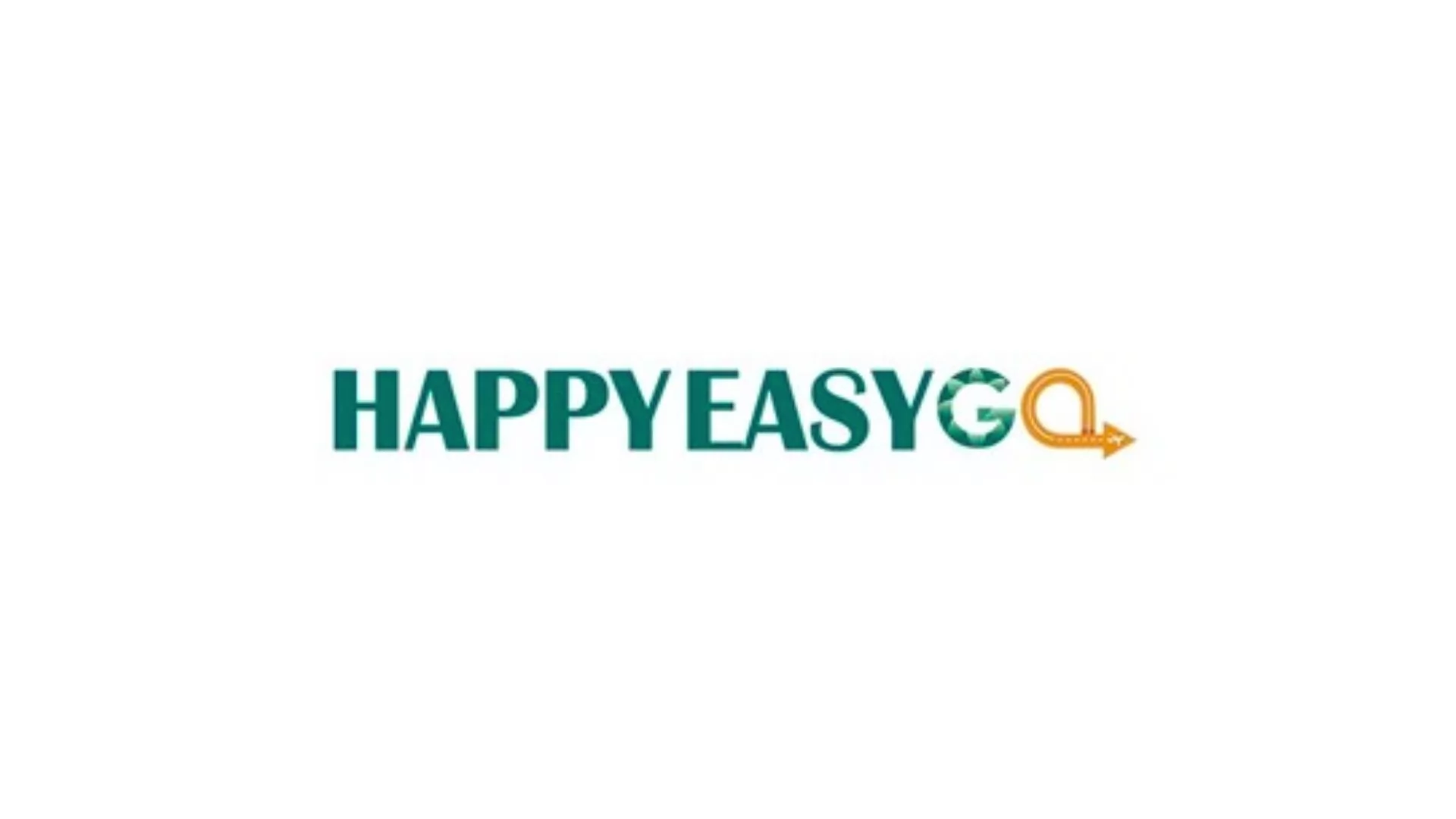 Now make your trips happy and easy with HappyEasyGo. It is the leading flight booking website in India, with amazing hotel reservations at your fingertips.
HappyGoEasy offers tickets at affordable prices for both flights and hotels. The app is user-friendly and easy to use. You can compare prices across various platforms on this website and choose the best one. 
The website is customer-friendly and allows you to reschedule or cancel the booking easily. It is definitely one of the top flight booking websites. 
Why should you choose HappyGoEasy?
Easy cancellations and rescheduling
Competitive prices
Quality travel packages
Safe payment options
Both domestic and international flights available
7. Paytm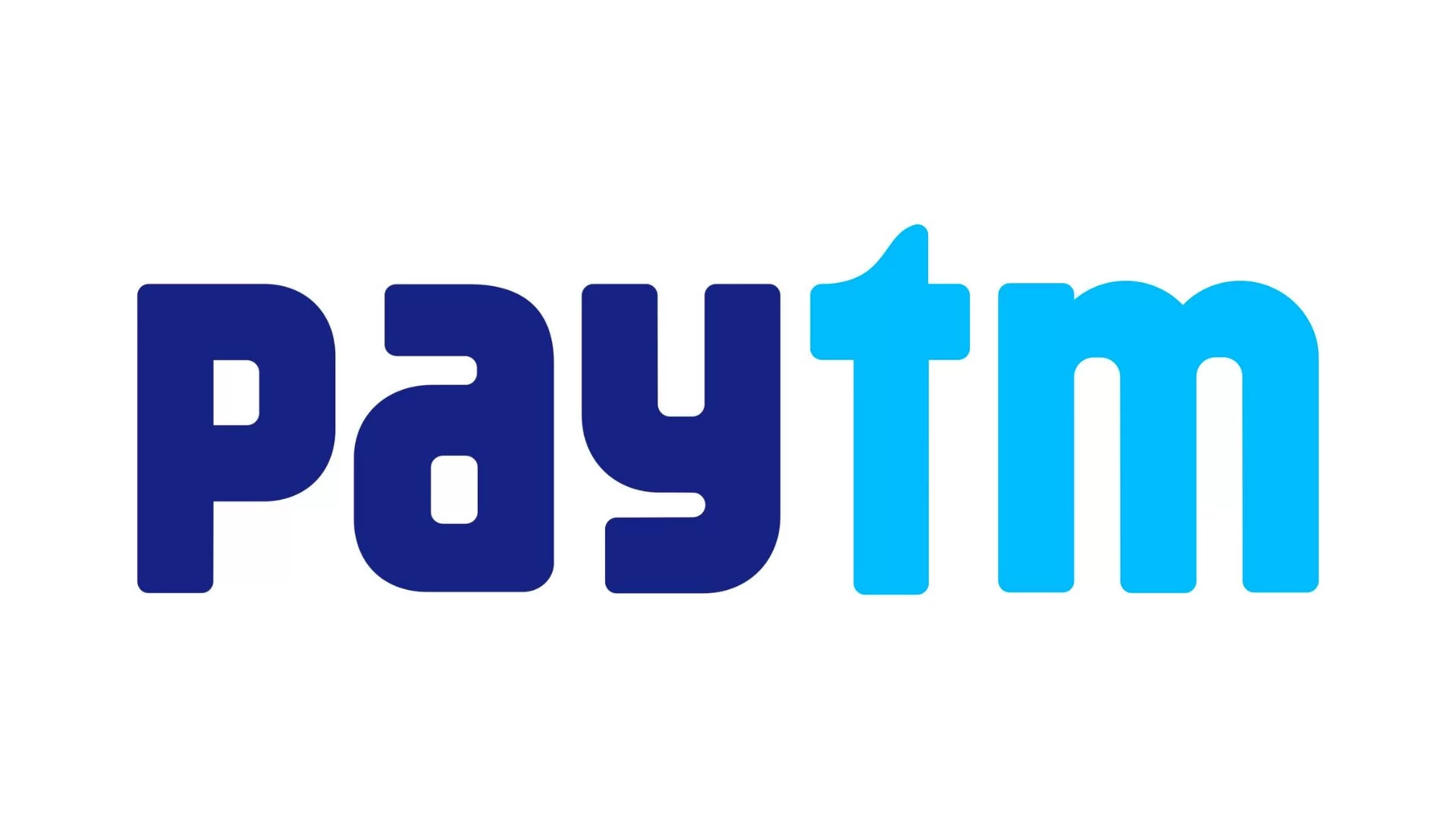 You couldn't have been more wrong if you thought that Paytm was only for making financial transactions. Paytm has many diverse options available on it. You can shop, pay bills, order services, and make travel plans. Flight bookings are available on Paytm, and if you do not want to install any app other than those you have, make use of Paytm and make your travel plans today.
Why do we choose Paytm?
Easy to use for booking flights
Offers great discounts on Flights
24/7 Customer service
Discount on Paytm Bank Payments
8. Booking.com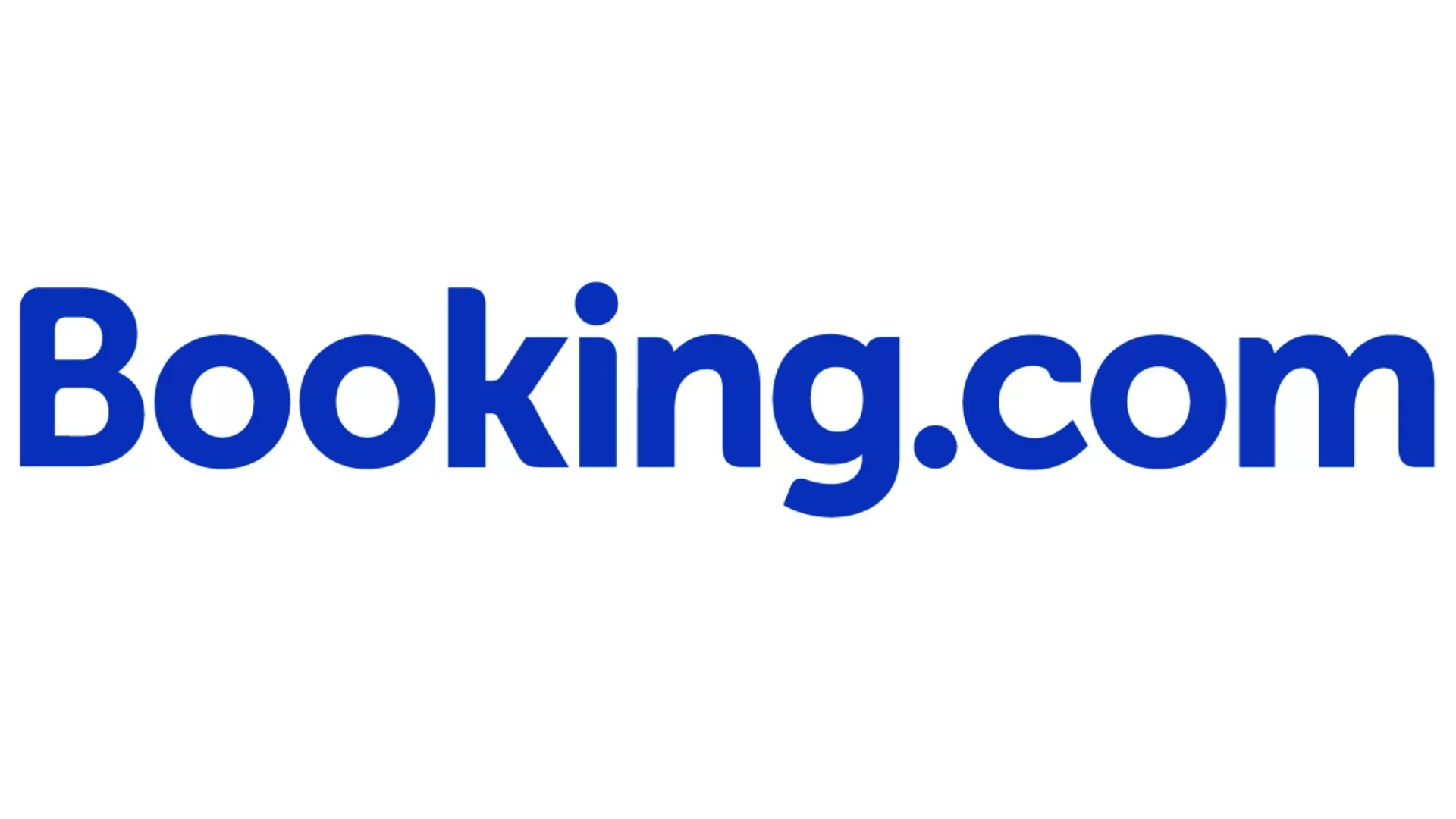 Booking.com is among the top websites for flight booking, car rentals, tickets for popular places nearby etc. 
It provides hassle free and seamless experience for your travel plans. It is a one-stop shop for travellers. You can get amazing deals and offers and choose flights as per your budget. 
Why do we choose Booking.com?
No additional booking and credit card fees
Filter based on place, class, and cost
Get daily discounts that suit your budget
Perfect for all trips
9. Cleartrip
Cleartrip is a popular choice for frequent travellers. To make your bookings, simply visit the website or download the app. 
It is a popular choice among travel lovers who book flight tickets at a very short notice. 
Why should you choose Cleartrip?
Cleartrip is a popular destination with some of the best offers, deals and discounts on ticket booking
user-friendly 
The platform has many affordable hotels, flights and other bookings
10. Expedia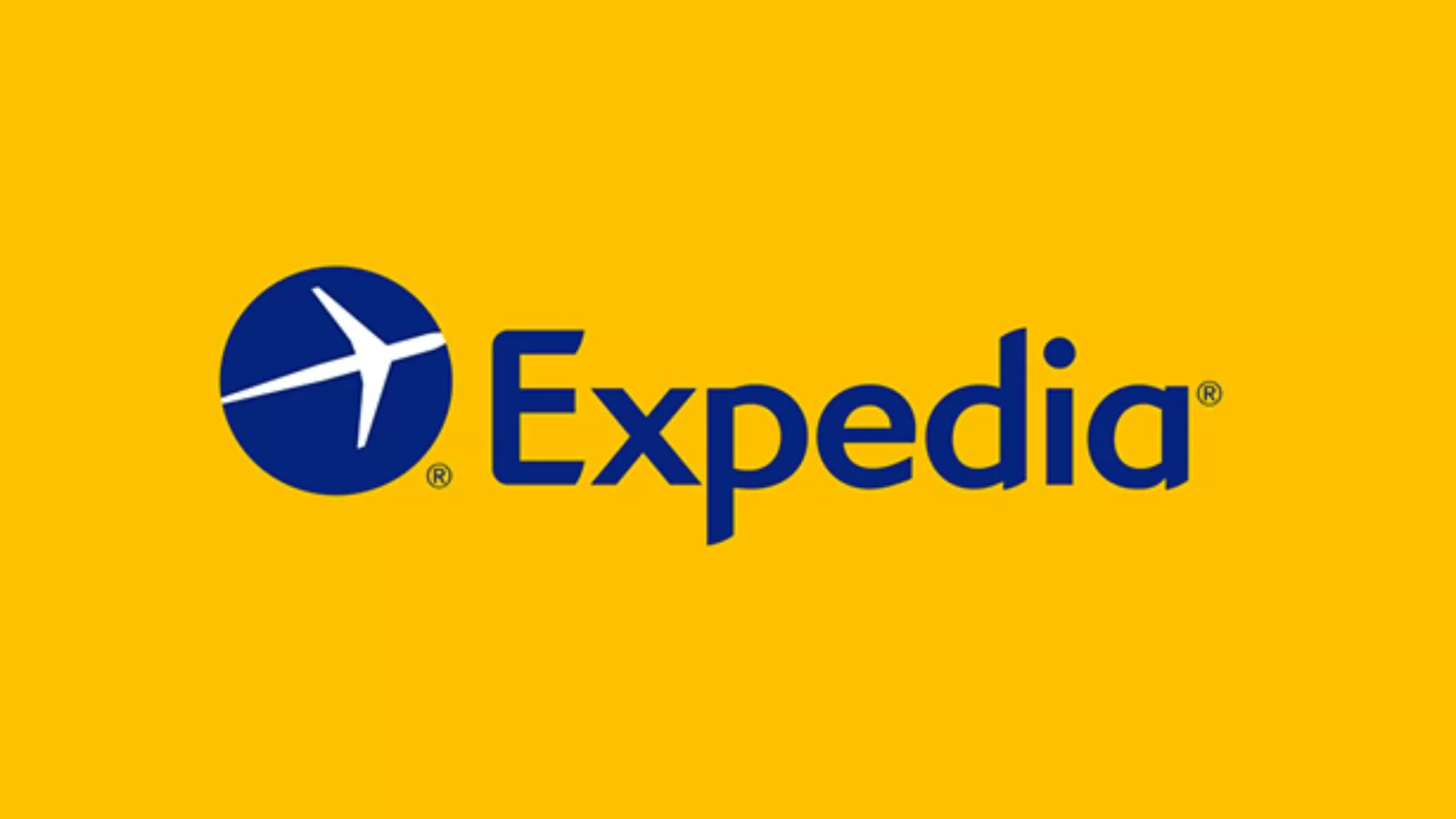 Expedia is a well-known flight booking website known for its diverse booking options. You can use this site to book the best flights and airlines in India. It is effortless to make your bookings here. There are a lot of options to choose from. You can also make hotel bookings from the site, so you do not have to book a hotel after landing. You can pre-book your hotel rooms to make your travel completely hassle-free.
Why should you choose Expedia?
The simple and easy-to-use app.
100's of travel places globally.
Earn massive cashbacks and points.
Signs on flight wait and hotel check-outs.
11. Ixigo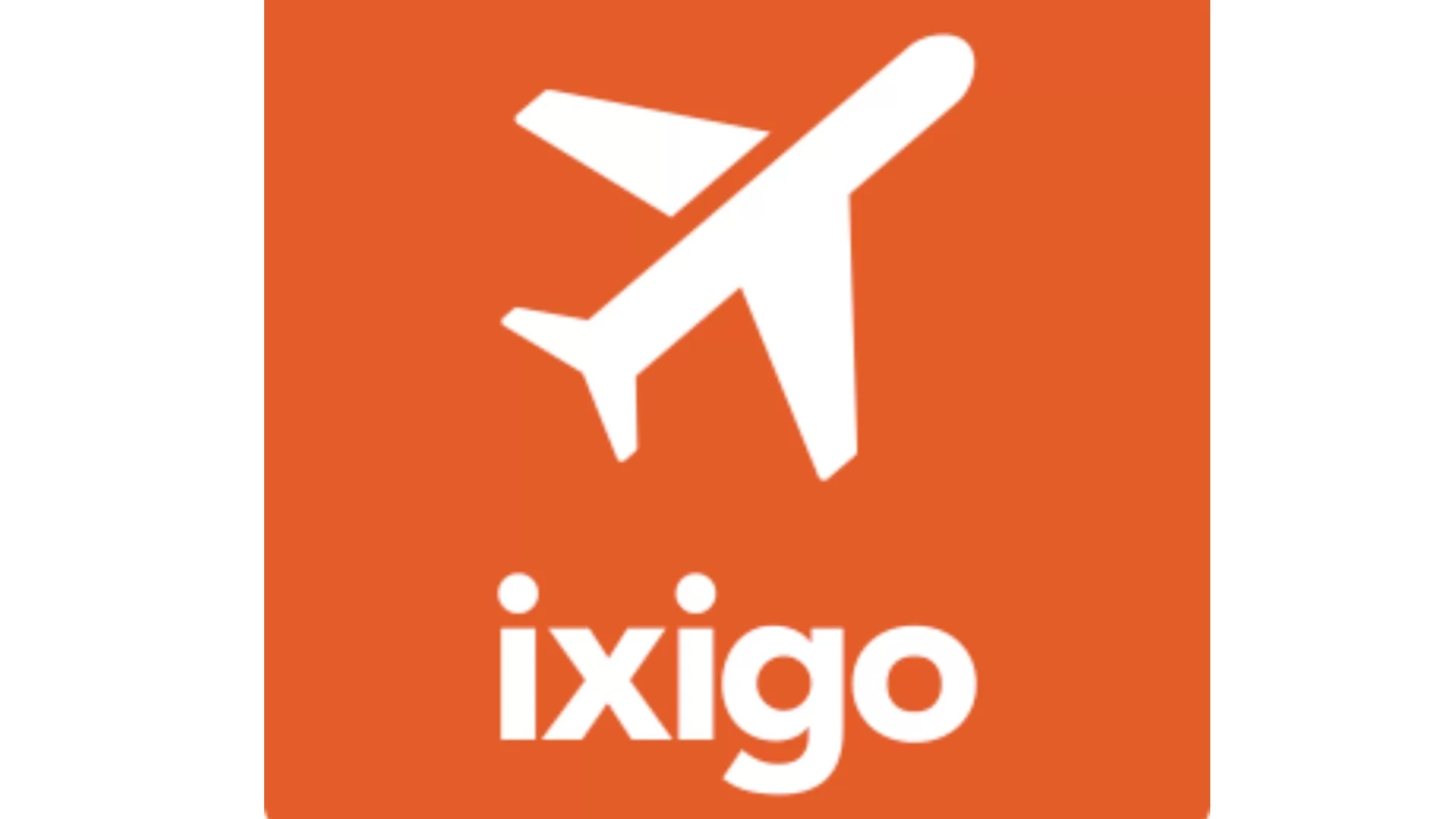 Ixigo is an excellent flight booking site in India. It has tied up with many banks, payment gateways and others to bring out some of the best flight booking offers on both domestic and international flights. You can search their website for these offers easily and select the most beneficial and suitable for your use. 
Why should you choose Ixigo?
Live flight position and search.
Money repayment within minutes.
Smart fare signs and web check-in.
Best discounts and offers on flight ticket bookings.
12. Air India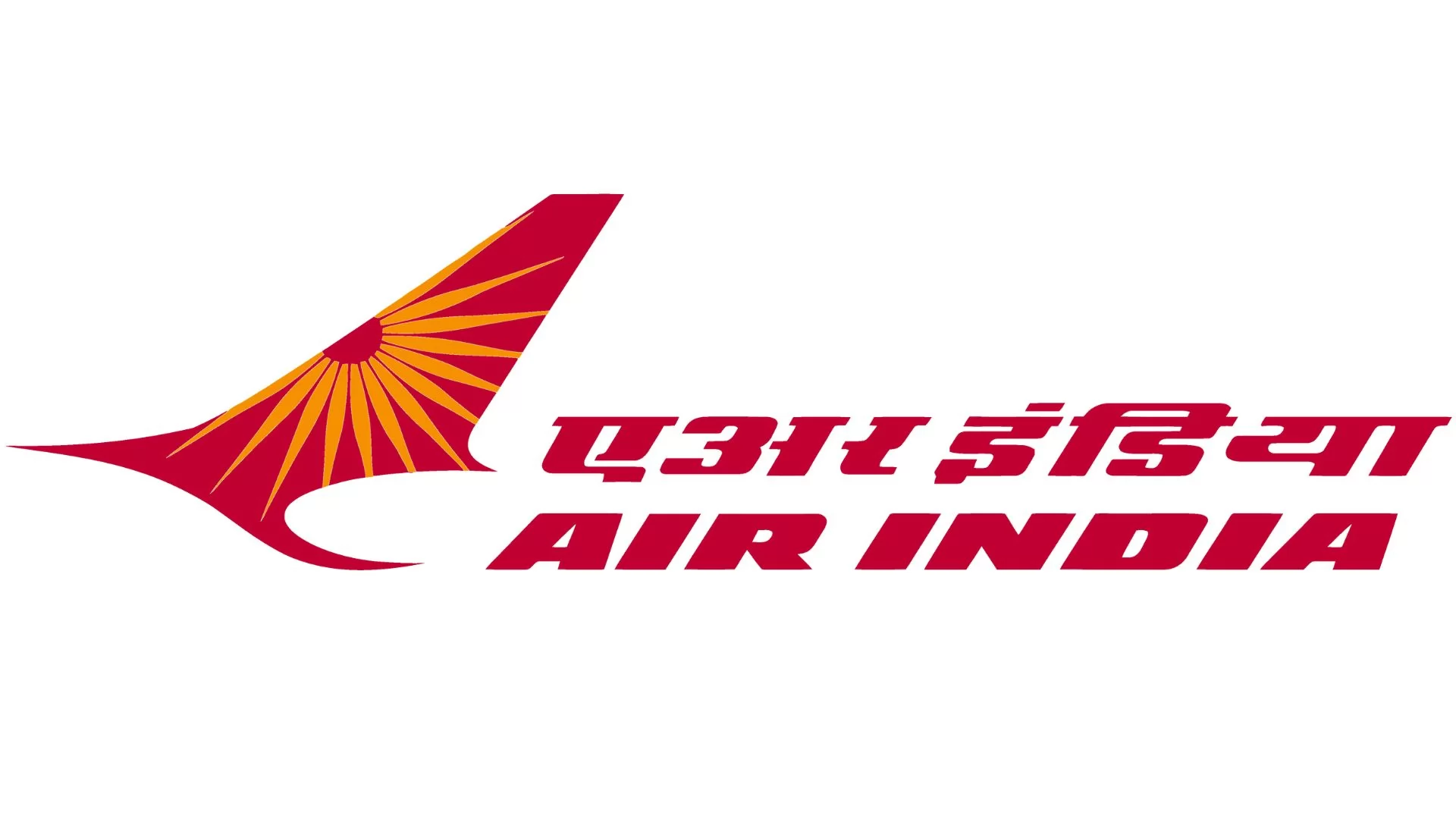 Air India is the national air travel carrier and the most popular travel partner in the country. You can book tickets directly on Air India's website and then board the Air India flight on the departure date. It is a seamless website that offers many offers and discounts that might not be available on other websites. It is one of the best flight booking websites in India, and many people use its services nationwide.
Why should you choose Air India? 
Over 60 international destinations are served.
Amazing Service.
Trusted site.
13. SkyScanner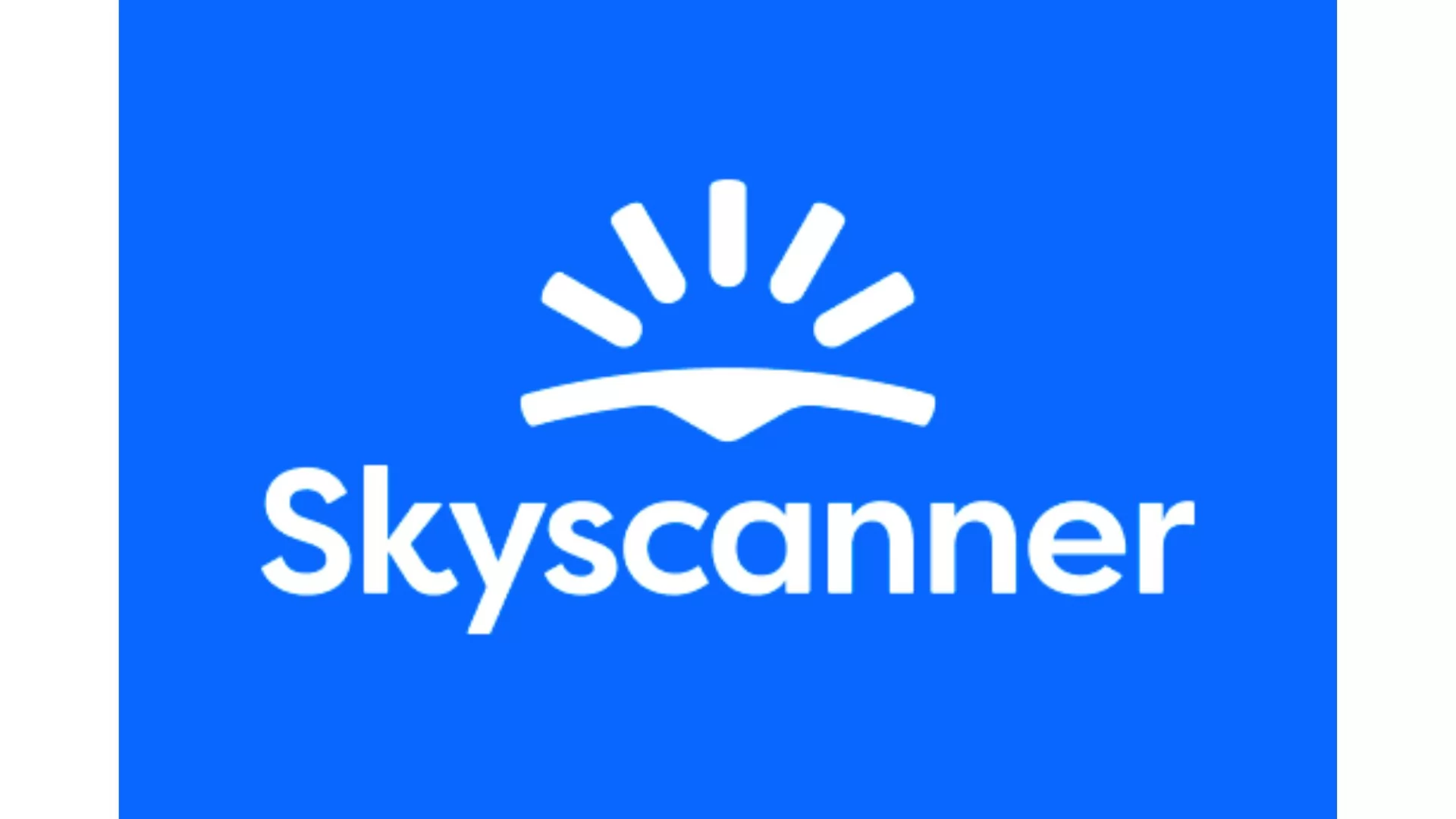 SkyScanner is another option if you are looking for the best site to book a flight in India. You can also use this site to book hotels or hire cabs to ease your travelling burdens. 
Why should you choose SkyScanner?
Provides all facilities for flights, hotels, and car
No extra booking fees.
Easy to personalize flights using filters.
Most pleasing for international travel.
14. Momondo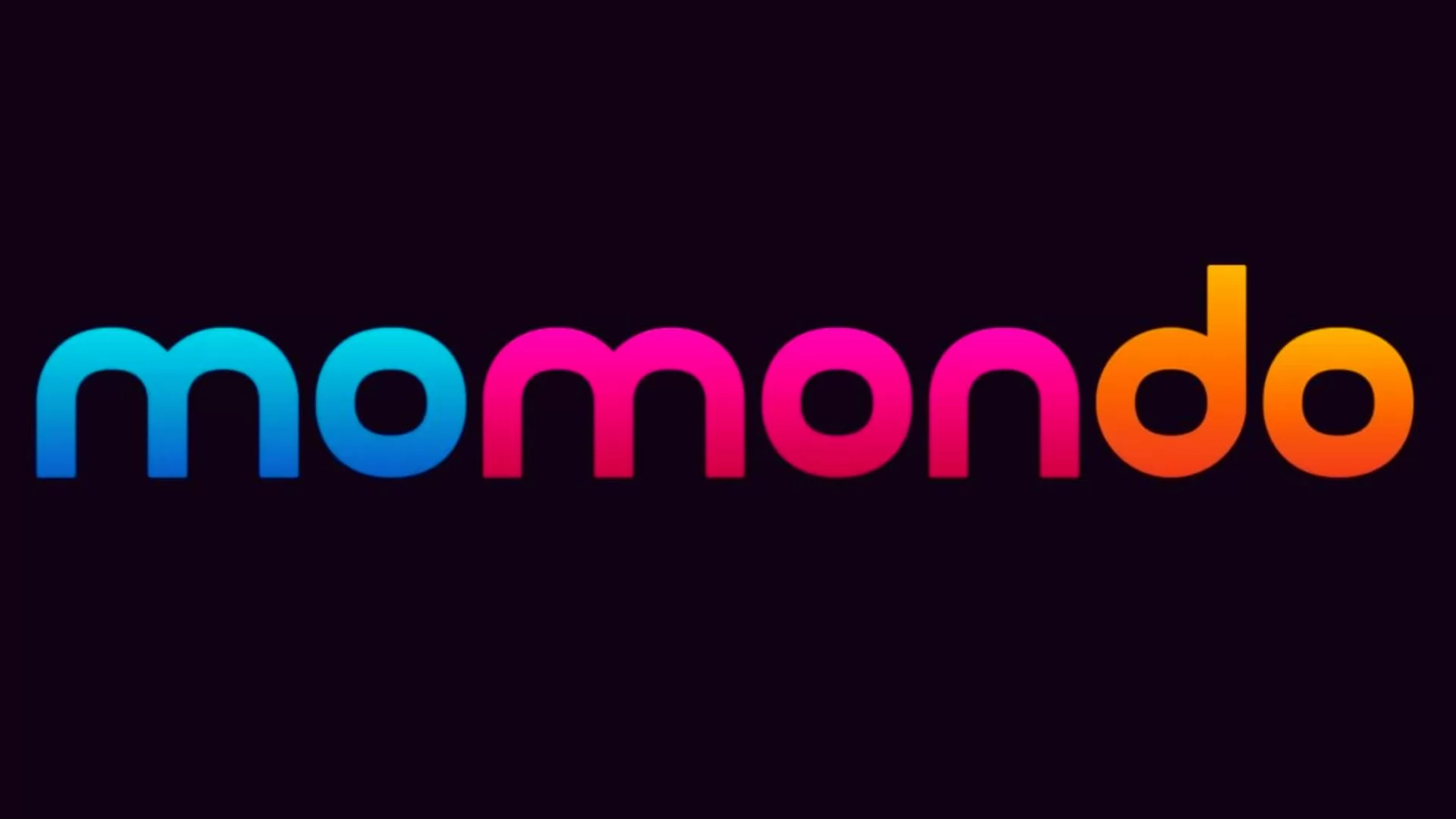 Momondo is a subsidiary of Booking.com and is a wonderful option for those looking to book cheap and affordable flight tickets. It has excellent discounts which will be hard to find elsewhere. It is very convenient to make flight bookings with Momondo, whether international or domestic. Momondo also gives you many diverse options as it has tickets for almost all popular locations all around the globe.
Why should you choose Momondo?
 Best travel search engines.
Easy-to-use website.
Get cheap flight prices
15. Thomas Cook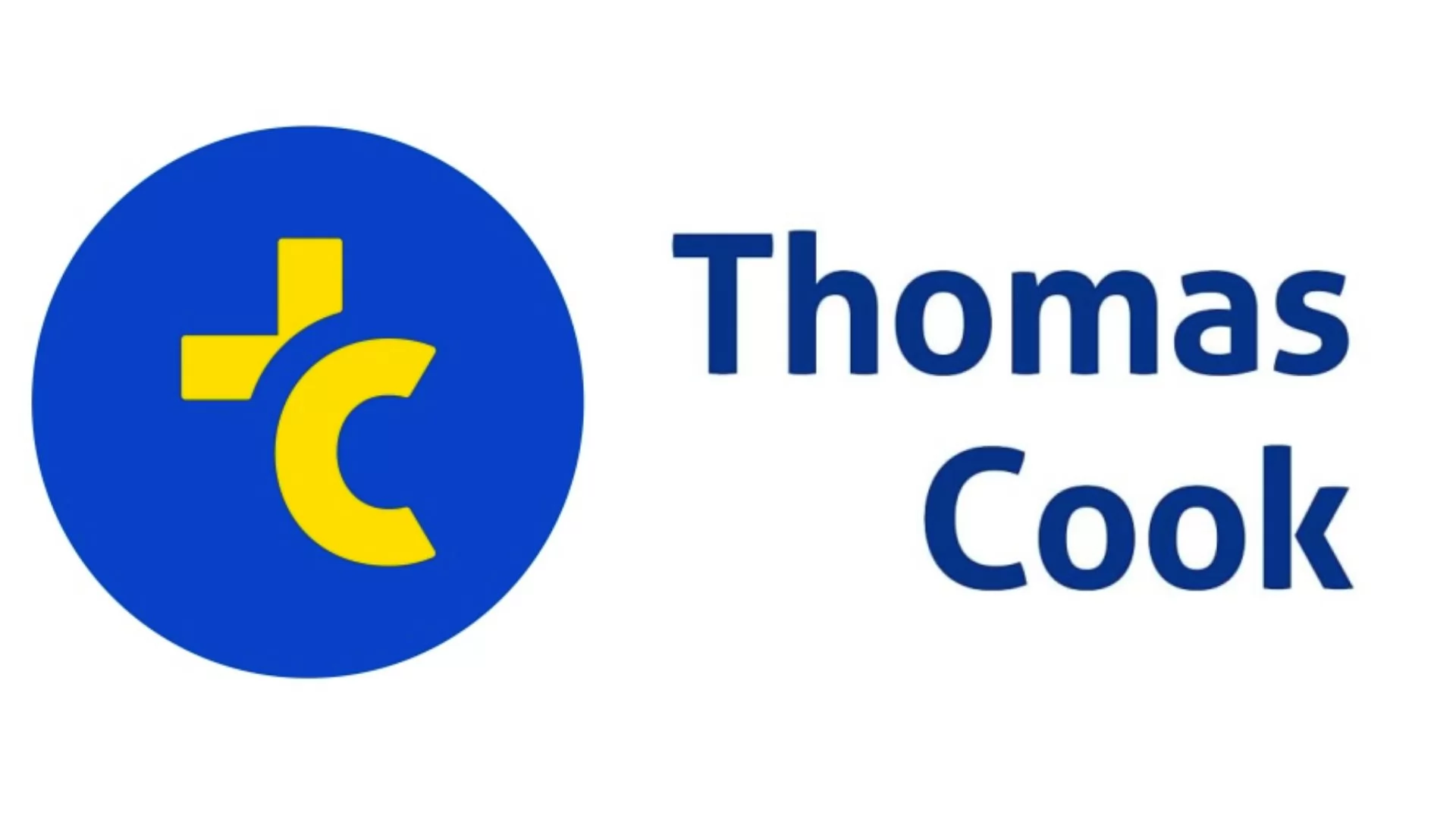 Thomas Cook has been one of the premium travel organizations in the travel industry for a very long time. It is a preferred platform for travellers who are looking for the best travel experience. Thomas Cook offers you many great deals and wonderful travelling experience to make your trip memorable. 
Why should you choose Thomas Cook?
Promotes foreign trade.
Trip insurance and other advantages.
Spread across multiple cities and nations.
Best discounts on tickets and lodging.
16. CheapTicket
If you are looking for the lowest rates on your flights, there is no better option than CheapTicket.in. It is a popular site with great options and discounts you can avail of for your next flight booking. This site gives you some of the most amazing deals, which allows you to save more than anywhere else. It also guarantees a very safe and secure platform to book tickets and make payment. 
Why should you choose CheapTicket?
Much cheaper than the regular ones.
Easy to communicate.
17. Kayak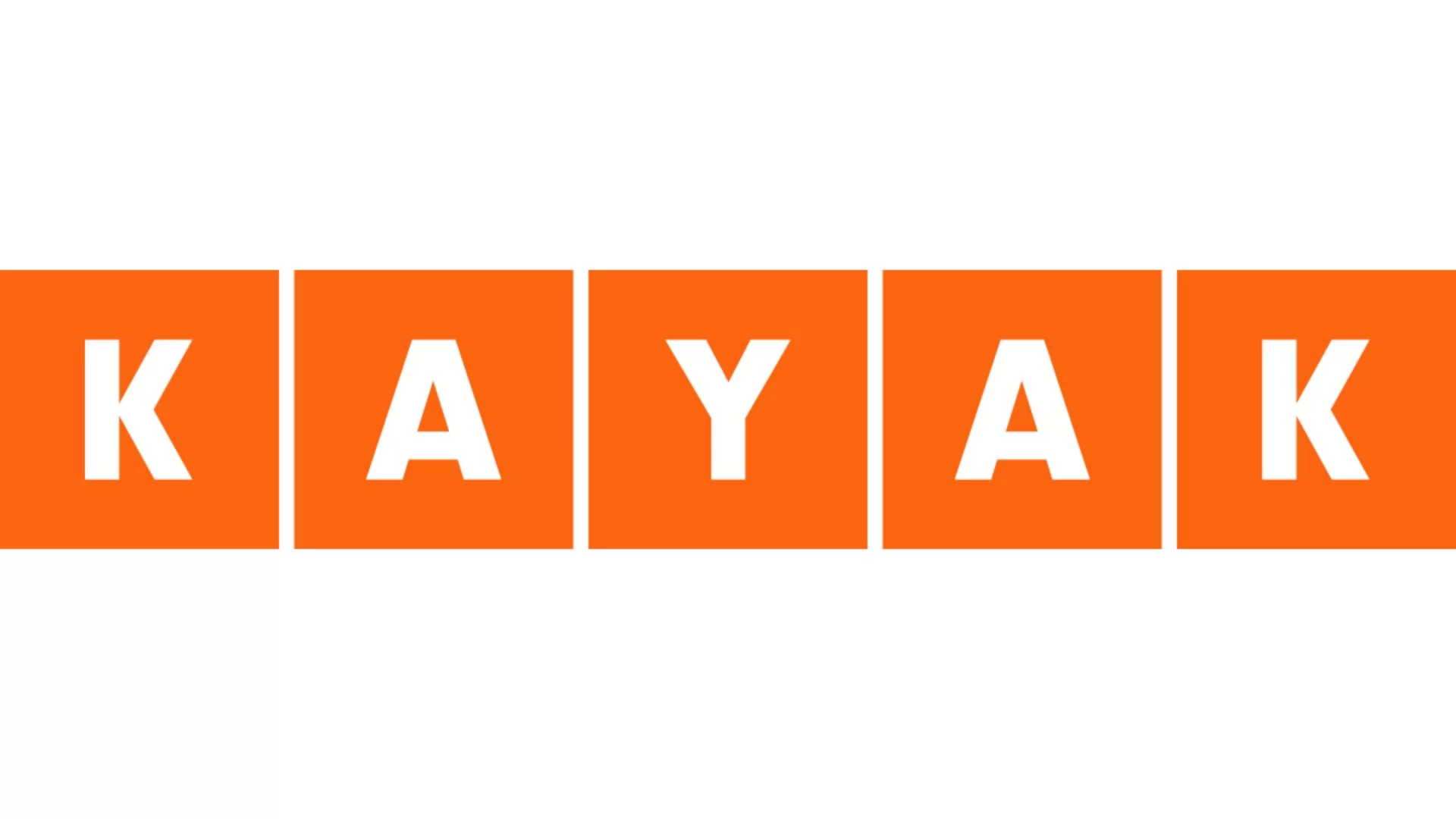 Kayak is another excellent example in the list of the best sites for flight booking in India. Here you can check out what all other websites offer and then make the selection. This way, you can find the best offers and decide on many different things like quality of service, variety of options and much more. Just head out to their website and start your bookings right away. 
Why should you choose Kayak?
Search by source, place, or price.
Get informed of flight discounts.
Compare prices and see the best value.
Simple and easy instructions.
Follow your repayment status.
18. TripAdvisor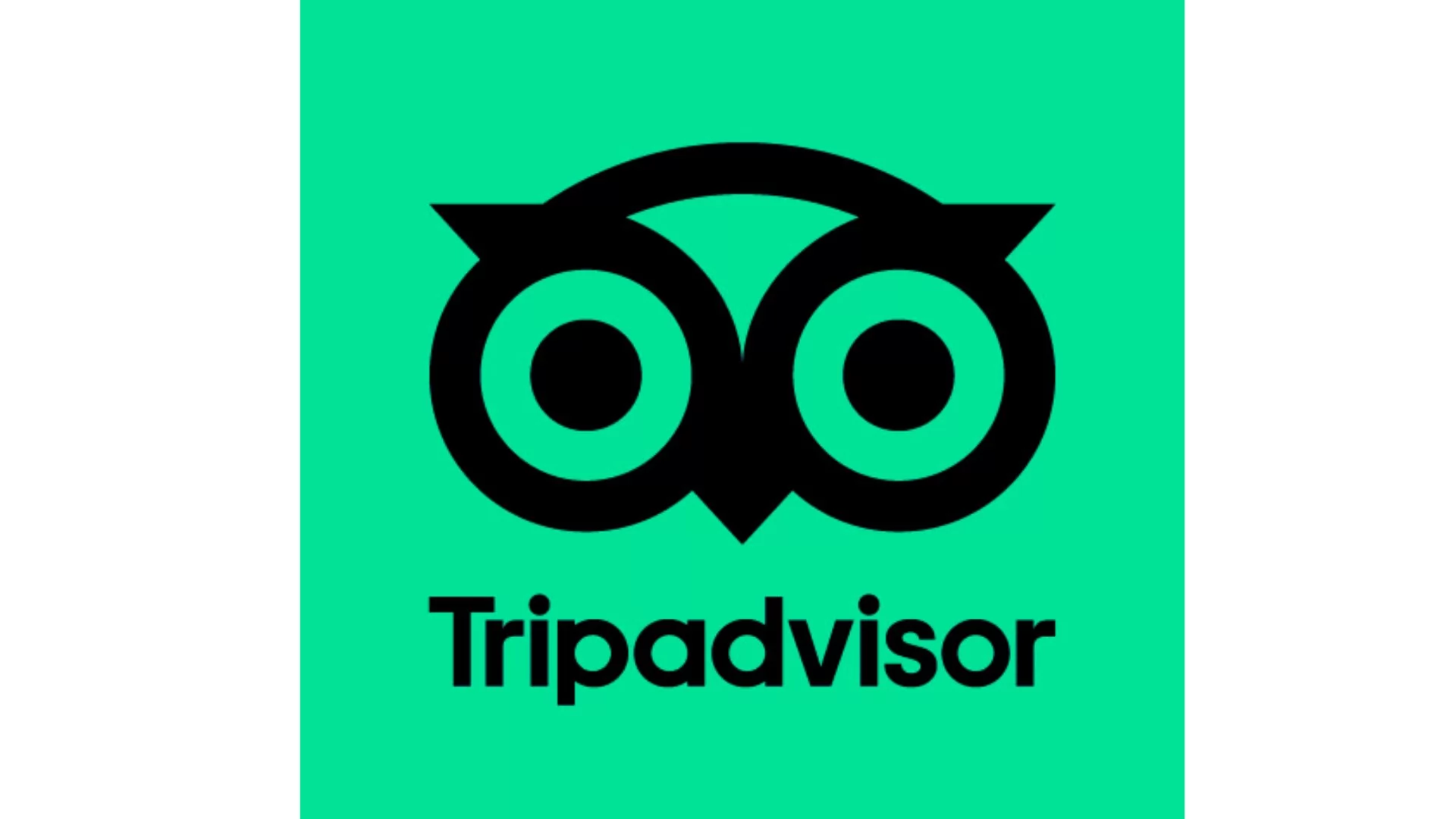 TripAdvisor is one of the most widely known websites in India where you can book your flights. It can provide you with the lowest airfares to save and enjoy even more while travelling. TripAdvisor is considered one of the best flight booking sites in India due to its fantastic offers and various options on its platform. 
Why should you choose TripAdvisor?
Customer-friendly flight booking platform.
Saves your duration and money.
Safe and timely travel.
19. Google Flights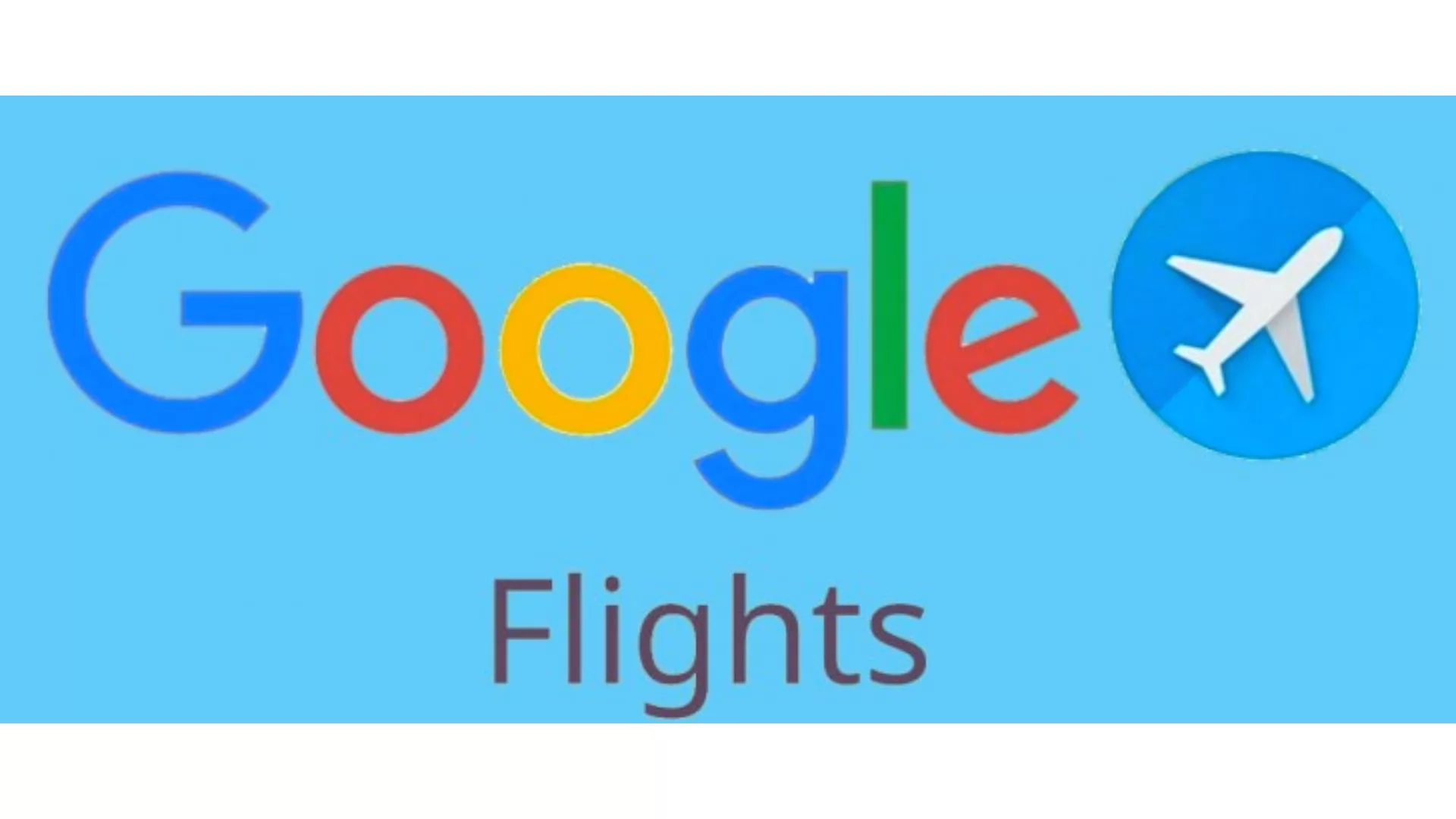 Google Flights is also a great option for those looking to book flights for their upcoming travel plans. Google Flights gives you great domestic and international travel options, making it one of India's best flight booking sites. You can get great offers, travel plans, hotel bookings, and more from the Google Flights website. It is the preferred option for many tourists and travellers worldwide.
Why should you choose Google Flights?
Best Fares Prices.
Find and book multi-city tickets.
Off-Season tickets are much cheaper.
20. Wego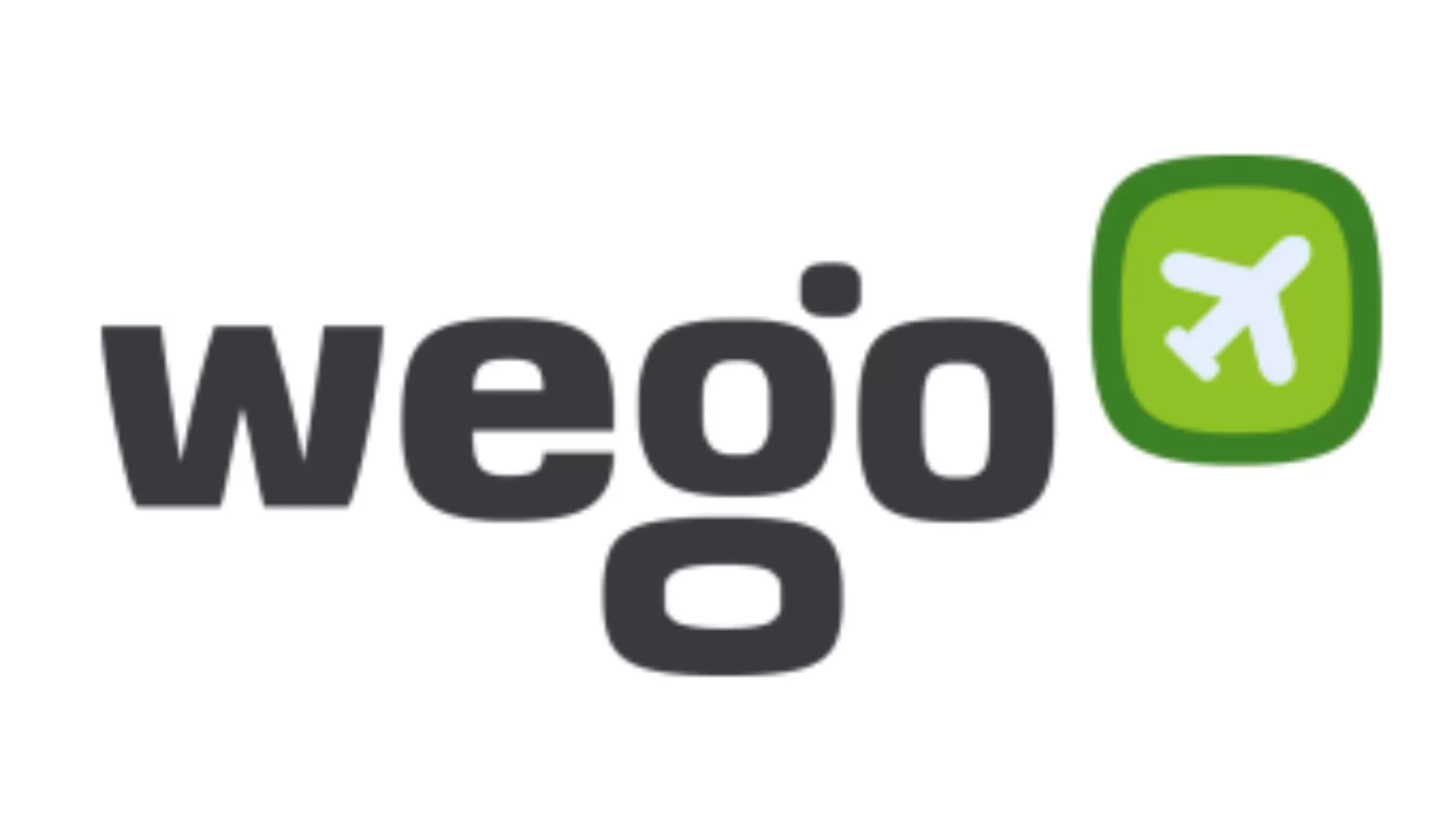 Wego is also a good travel partner for flight booking. It has many features to offer, making it an irresistible choice for booking air travel tickets. The website provides you excellent travel plans and options which you can utilize to make your travel easier and more comfortable. You can also use the flight booking offers on the website and make the best savings on your tickets.
Why should you choose Wego?
Easy and straightforward.
Provide best-in-class customer support.
21. Air IRCTC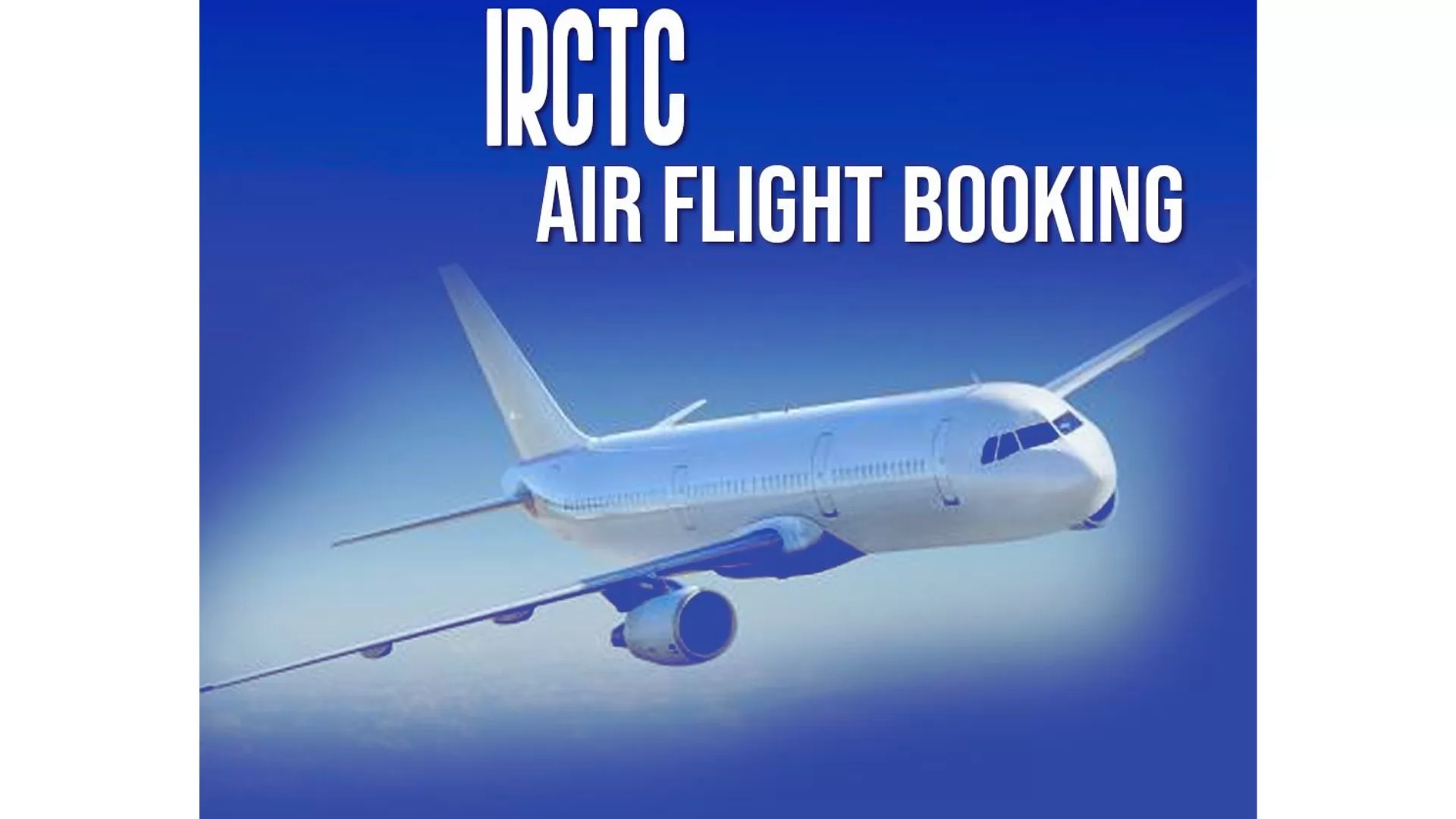 IRCTC also provides travel booking options for flights. This is one of India's most used and best flight booking websites. Many people use this platform to book their travel plans via air. It is, in fact, the only flight booking site in India where you can send queries, suggestions and complaints regarding your air travel issues and problems. It is a good website and has lots to offer its users.
Why should you choose Air IRCTC?
A most efficient way to cover all flights.

Provides the most cost-effective airline tickets. 
Best Apps for Flight Booking in India
There are a number of apps for flight booking in India. These apps are quick and easy to use, and record all your transactions, invoices, and other vital histories. 
IndiGo-Flight Ticket Booking App

MakeMyTrip: Travel Booking App

Ixigo-Flight Booking & Cheap Flights

EaseMyTrip-Cheap Flights
Quick tips to save money on flight booking online!
Search for flight tickets in incognito mode

Make payments in currency having less value than Indian rupees

Subscribe for regular notifications of price alerts and deals 

Compare prices across various websites

Book flight tickets in advance

Choose local airlines for domestic travel

Prefer connecting flights over of direct flights

Search ticket fare for 1 person and not multiple (otherwise, airlines will quote a higher price)
Points to keep in mind while booking a flight
Choose The Date, Timing And Seats Correctly
Some common mistake we make while booking a flight is choosing the wrong date or time. Numerically this confusion is bound to happen where 2:00 and 14:00 represent two o clocks of different time frames. Similarly, while choosing the day, you may get confused with the number used by month and the month's date.
Choose A Safe Payment Mode
While paying online, it is always advisable to choose the payment option that is the safest and may not induce any fraudulent activities. Do not use your PIN on unidentified websites, and try to avoid making any mistakes while making the payment.
Always pay through safe options. Avoid saving your card details or any information while booking the tickets, even when using previously visited known websites. Saving bank card details on the website is unsafe for easy payment options.
Be Aware Of Fraudulent Activities
While transacting online, especially when payment is involved, it is always advisable that you be extra cautious of fraudulent activities. Make sure the site you are using is authentic and official. Avoid paying through unreliable and unknown websites and unknown platforms.
Also, avoid clicking on any links and pop-up messages that may appear while booking your tickets. Often the ads pop up, or some coupon code appears before you; those may be misleading and fraudulent. Try not to get lured by these pop-up ads and pay safely.
Be Clear Of All The Queries
Do not keep in mind any doubt or uncertainty regarding the policies and rules of the airlines while booking a flight. These days, some flights do not allow certain kinds of clothing that may be termed inappropriate or distracting. Be clear of all the airlines' policies regarding refunds and discount cashbacks while booking a flight.
Use All The Coupons, Code Discounts Wisely
While using coupons, codes and vouchers, be extra vigilant. If you put in the wrong code, you may get disqualified for the discount and lose your chance of availing yourself of any off or discount. Be extra cautious about your coupon codes. Also, specific codes are valid only once, be sure of the terms and conditions of these codes while making the payment.
Keep An Eye On Extra Services Included With The Ticket
Certain airlines provide exceptional services to their customers, and the charges are levied with the ticket. If you do not wish for benefits like meals and other goodies, you can opt out of the same while booking your flight ticket. But for this, you have to follow all the rules and read all the details of your flight and the tickets.
Airlines As Per Convenience
Always remember to choose the airlines that render the best services as per your requirement. Pre-booking a flight, always keep in mind the fares, the pre, and on-flight services, etc., are as per your convenience by your chosen airlines.
Best Site For Flight Booking In India
Before booking a flight, keep in mind from which site you are booking it. Always choose wisely from where you want to book your flight. Different booking sites like some mentioned above have additional rules, offers, fees, and terms and conditions. Take all these things into consideration while booking your flights.
Departure And Arrival Airports And Terminals
Some cities and most of the states have more than one airport. Always keep this factor in mind before booking a flight. Sometimes, this may happen when the flight you booked lands at the airport far from your final destination. 
Also, remember the terminals where these flights take off and land beforehand for a hassle-free trip.
Baggage Allowances And Number Of Luggage Allowed
Baggage allowance is crucial while booking a flight or choosing an airline. Different airlines have different baggage allowances. One should keep this in mind before booking any flight. 
Also, there is a restriction on how many pieces of luggage are allowed on a flight. These are to be checked before booking a flight.
Allowed Items Inside The Luggage
The items allowed to travel also need to be considered before booking a flight. The airline has its rules and restrictions for the nature and size of things inside the flight. Checking about the same before booking a flight is highly important.
Prerequisites Like Medical Certificate, Vaccination Etc 
The awareness of health is increasing daily, as are the restrictions on travel. Various cities, states, and countries restrict passengers from travelling due to different medical prerequisites, certificates, vaccinations, etc. Knowledge about these rules has to be kept before booking a flight.
Travel Insurance As Per Convenience
Travel insurance is a good option before travelling. It often covers loss, damages, any emergency, and passport thefts.
Travel insurance ensures a safe flying experience and a carefree trip.
Taking travel insurance before booking a flight is a good idea.
So as we can see, travelling is fun, but choosing how to travel, from which flight to travel, and which website to use to book a flight all need serious analysis. Do keep in mind all the factors for booking your flights, and have a happy trip.
Conclusion
So this was all about the Best Flight Booking Websites In India, along with their details and offers. You can use these websites to access the best offers, deals, discounts and cashbacks on your next flight booking. This will ensure that you have a great experience on your next flight. If you are looking for more such news, articles and updates, follow our site for more information.
If you are looking for less travel fare then read our complete article on how to book flight tickets at low prices?
FAQs
Q. Which flight booking site is best?
A. MakeMyTrip, Trip.com, Goibibo are some of the best flight booking sites. 
Q. Which is the cheapest website to book flights to India?
A. Yatra, EaseMyTrip are the cheapest websites to book flights to India
Q. How to get cheapest air tickets?
A. Read the quick tips given in this article to get cheapest air tickets
Q. Which is the cheapest airline in India?
A. Air India, Indigo are the cheapest airlines in India. 
How to get Amazing Cashbacks with FreeKaaMaal? 
You can also visit FreeKaaMaal for amazing cashbacks on various products and services including websites given in this article. It is one of the best cashback websites with more than 10 lakh registered users.
Apart from cashback, it also provides discount coupons, vouchers, and sales deals and offers. Customers are saving massive amounts of money from the past 12 years through this website. For more information, go and visit FreeKaaMaal.com. 

Join Telegram Channel & Get Instant Deal Alert

75,062+

participants