Flipkart Big Billion Day Sale Offers
| Category | Title | |
| --- | --- | --- |
| Bags & Wallets | American Tourister Min 50% Off | Shop Now |
| Bags & Wallets | Lavie Flat 60% Off | Shop Now |
| Bags & Wallets | 40-80% On bags, belts & wallets - Wildcraft, American Tourister, Skybags | Shop Now |
| Bags & Wallets | American Tourister, Skybags, Tommy Hilfiger- Backpacks & Suitcases at Min 50% Off | Shop Now |
| Bags & Wallets | Suitcases from Pronto @ 1499, swiss gear 2999, Safari-2499) | Shop Now |
| Bags & Wallets | Sports Backpacks - Puma, Adidas, Reebok @ Flat 50% Off | Shop Now |
| Bags & Wallets | Min 50% Off on Baggit, Hidesign & more | Shop Now |
| Bags & Wallets | 30-70% Off on Internationsl Brands - JLo, Michael Kors, Tommy Hilfiger, FCUK & more | Shop Now |
| Beauty & personal care | 20-80% Off on Beauty & Wellness | Shop Now |
| Beauty & personal care | Perfumes Under 1499- Davidoff, Jaguar, Ferrari & more | Shop Now |
| Beauty & personal care | Min 60% OFF on Lavie, Caprese, Lino Perros, Diana Korr & more | Shop Now |
| Beauty & personal care | 50-80% Off On Perfumes - Burberry, Calvin Klein, Versace & more | Shop Now |
| Books | Min. 50% Off on Books Collections | Shop Now |
| Books | Min. 40% Off on Parker Gift Sets | Shop Now |
| Books | Min. 25% Off on Stationery Kits | Shop Now |
| Health & Nutrition | ON, Amway, Herbalife & More -30-80% Off on Protein & Vitamin Products | Shop Now |
| Health & Nutrition | MuscleTech, Muscleblaze, Optimum Nutrition- FLAT 40% OFF | Shop Now |
| Health & Nutrition | Endura, ON, Herbalife- Weight Management Products under 699 | Shop Now |
| Jewellery | Artificial Jewellery Under 799 - Sukkhi, Voylla & more | Shop Now |
| Jewellery | Gitanjali, Malabar , PC Jewellers|Office Wear jewellery below 2499 | Shop Now |
| Jewellery | Min 70% Off on Artificial Jewellery -Divastri, Yellow Chimes & more | Shop Now |
| Kids Care | Min 35% off Pampers, Mamy Poko & Huggies | Shop Now |
| Kids Care | Luvlap @ 999 | Shop Now |
| Kid's Clothing | UCB, USPA Kids, Allen Solly Junior, 612 League, TCP, @ Min 60% off | Shop Now |
| Kid's Clothing | Flat 70% off on Carter's, Disney etc | Shop Now |
| Kid's Footwear | Min 50% off Adidas, Nike, Puma and more | Shop Now |
| Kid's Footwear | Crocs @ Flat 60% off | Shop Now |
| Men Clothing | Lee Men's Clothing 50 - 60% Off | Shop Now |
| Men Clothing | Wrangler Men's Clothing 50 - 60% Off | Shop Now |
| Men Clothing | Arrow Men's Clothing 50 - 60% Off | Shop Now |
| Men Clothing | UCB Men's Clothing 50 - 60% Off | Shop Now |
| Men Clothing | Puma Footwear Min 55% Off | Shop Now |
| Men Clothing | 50-80% Off on Men's Clothing | Shop Now |
| Men Clothing | Min 60% Off on Men's Clothing | Shop Now |
| Men Clothing | Lee, Wrangler, Pepe, Jack & Jones, UCB, Arrow - Min 60% Off on Men's Clothing | Shop Now |
| Men Clothing | Min 50% Off U.S. Polo Assn., Aeropostale on Men's Clothing | Shop Now |
| Men Clothing | Min 50% Off on Sportswear from Puma, Adidas, Reebok, Fila, Nike, Under Armour on Men's Clothing | Shop Now |
| Men Clothing | Min 50% Off on Peter England, John Players & more on Men's Clothing | Shop Now |
| Men Clothing | Min 50% Off on Louis Philippe, Van Heusen, Allen Solly, Blackberrys & more on Men's Clothing | Shop Now |
| Men Clothing | Flat 70% Off on Celio, French Connection, Being Human & more on Men's Clothing | Shop Now |
| Men Clothing | Flying Machine, Mufti, Spykar - Min 50% Off on Men's Clothing | Shop Now |
| Men Clothing | Min 50% Off on Metronaut, Peter England University, Solly Jeans Co., Essentials by Van Heusen on Men's Clothing | Shop Now |
| Men Clothing | Flat 50% Off on Blazers from Park Avenue, Peter England, Blackberrys, Van Heusen, Arrow, John Miller, Indigo Nation, Suits Ltd. on Men's Clothing | Shop Now |
| Men Clothing | Min 50% Off on Winter wear from Pepe, U.S. Polo Assn., UCB, Puma, Adidas, Reebok & more on Men's Clothing | Shop Now |
| Men Clothing | Benetton, Arrow & more: 50-80% Off on Men's Clothing | Shop Now |
| Men Clothing | Lee, Wrangler & more: Min 60% Off on Men's Clothing | Shop Now |
| Men Clothing | Puma, Adidas & more: Sportswear 40-60% Off | Shop Now |
| Men Clothing | Pepe, Levi's & more: Men's Clothing under Rs.999 | Shop Now |
| Men Clothing | U.S. Polo, Pepe & more: Winterwear at Min 50% Off | Shop Now |
| Men Clothing | Peter England, Metronaut & more: Topwear under Rs.699 | Shop Now |
| Men Clothing | Numero Uno, Newport & more: Bottomwear under Rs.899 | Shop Now |
| Men Clothing | Levi's, Wrangler & more: Men's Clothing under Rs.1299 | Shop Now |
| Men Clothing | Status Quo, Maniac & more: Shirts & T-Shirts under Rs.699 | Shop Now |
| Men Clothing | Metronaut, Newport & more: Jeans & Trousers under Rs.899 | Shop Now |
| Men Clothing | Benetton, Arrow & more: Top Brands under Rs.999 | Shop Now |
| Men Clothing | Pepe, Numero Uno & more: Winterwear under Rs.1299 | Shop Now |
| Men Clothing | Jockey, Levi's & more: Innerwear under Rs.499 | Shop Now |
| Men Clothing | Peter England, Lee & more: Casualwear under Rs.599 | Shop Now |
| Men Clothing | Highalnder, Maniac...: Shirts & T-Shirts under Rs.499 | Shop Now |
| Men Clothing | John Players, Benetton...: Jeans & Trousers under Rs.899 | Shop Now |
| Men Clothing | John Players, Campus Sutra...: Sweatshirts under Rs.999 | Shop Now |
| Men Clothing | Campus Sutra, Rodid & more: Jackets under Rs.1299 | Shop Now |
| Men Clothing | Blackberrys, Park Avenue & more: Suits & Blazers under Rs.1999 | Shop Now |
| Men Clothing | Lee, Wrangler & more: Top Brands under Rs.999 | Shop Now |
| Men Clothing | Lee, United Color Of Benetton & more: Min 70% Off | Shop Now |
| Men Footwear | NIke Min. 40% on Men's Footwear | Shop Now |
| Men Footwear | Adidas - Min. 50% OFF on Men's Footwear | Shop Now |
| Men Footwear | Reebok - Min. 50% Off on Men's Footwear | Shop Now |
| Men Footwear | Puma - Min. 55% Off on Men's Footwear | Shop Now |
| Men Footwear | Woodland - Min 40% Off on Men's Footwear | Shop Now |
| Men Footwear | Flipkart Exclusives - USPA , Flying Machine and More - Min 50% on Men's Footwear | Shop Now |
| Men Footwear | Asics , Skechers - Min 50% Off on Men's Footwear | Shop Now |
| Men Footwear | Lee Cooper - Min. 45% OFF on Men's Footwear | Shop Now |
| Men Footwear | UCB - Min. 55% OFF on Men's Footwear | Shop Now |
| Men Footwear | Best Discounts on International Brands - Min. 50% - ALDO & More on Men's Footwear | Shop Now |
| Men Footwear | Lotto Min 60% Off on Men's Footwear | Shop Now |
| Men Footwear | Slazenger and More - Min 80% Off on Men's Footwear | Shop Now |
| Men Footwear | Vans , Levi's - Min 50% OFF on Men's Footwear | Shop Now |
| Men Footwear | Crocs Shoes- Min 60% OFF on Men's Footwear | Shop Now |
| Men Footwear | Fila - Min 55% OFF on Men's Footwear | Shop Now |
| Men Footwear | Red Tape - Min. 60% OFF on Men's Footwear | Shop Now |
| Musical Instruments | Upto 10% Off on Branded Keyboards | Shop Now |
| Musical Instruments | Min. 55% Off on Guitars (Kadence, BlueGrass, XTag, Juarez) | Shop Now |
| Pens & Statinonery | Min. 30% Off on Parker Pen Gift Sets | Shop Now |
| Pens & Statinonery | Casio Calculators | Shop Now |
| Sports & Fitness | Hero, Hercules Roadeo, Cosmic : Minimum 40% Off on Cycles | Shop Now |
| Sports & Fitness | Hero Kids Cycle at 999 | Shop Now |
| Sports & Fitness | Hero Adult cycles at 2999 | Shop Now |
| Sports & Fitness | Min 60% Off on Li-Ning Badminton Gear | Shop Now |
| Sports & Fitness | Yonex,Hero, MuscleBlaze & More : 40-90% Off on Sports, Fitness & Nutrition | Shop Now |
| Sports & Fitness | Nivia, Yonex, Strauss & More: Sports & Fitness Gear Under 599 | Shop Now |
| Sports & Fitness | Headly, KRX, Fitzon: Flat 70% Off on Dumbbells & Home Gyms | Shop Now |
| Sports & Fitness | Yonex, Li-Ning & Silver's: Badminton Raquets under 399 (Lowest Price Guaranteed) | Shop Now |
| Sports & Fitness | Stag, Adidas, Strauss, Nivia, Nike & More- Min 40% Off on Yoga & Fitness | Shop Now |
| Sports & Fitness | Haans, Li-Ning, Strauss - Min. 80% Off | Shop Now |
| Sports & Fitness | Yonex Badminton Kit @ 60% OFF - Flat 899 | Shop Now |
| Sunglasses | Fastrack, Tommy Hilfiger & more @ Flat 40% off | Shop Now |
| Toys | Flat 50% off on Barbie, Hot Wheels, Fisher Price and more | Shop Now |
| Toys | Min 30% off on Lego, Funskool , Nerf and more | Shop Now |
| Watches | Titan Watches 20-60% Off | Shop Now |
| Watches | Fossil Watches Under 3999 | Shop Now |
| Watches | Casio Watches 10-30% Off | Shop Now |
| Watches | Watches Fastrack ,Titan & More 20-80% off | Shop Now |
| Watches | Fossil,Diesel,Skagen,DKNY,Armani at Min 30% off | Shop Now |
| Watches | Daniel Klein @ 50-65% off | Shop Now |
| Watches | Lois Caron & More | Shop Now |
| Watches | Timex Watches Under 999 | Shop Now |
| Watches | Armani Exhange @ 3999/- | Shop Now |
| Watches | Tommy Hilfiger Watches @ Min 40% off | Shop Now |
| Watches | Premium Watches -Seiko ,Tissot & More @ 10-55% off | Shop Now |
| Women clothing | Vishudh, Tokyo Talkies Flat 70% Off | Shop Now |
| Women clothing | Jeans Under Rs.999, Lee, Levis, Wrangler , jealours Under Rs.999 | Shop Now |
| Women clothing | Pantaloons @ Flat 50% Off | Shop Now |
| Women clothing | Melange @ Flat 50% Off | Shop Now |
| Women clothing | Divastri Min 60% Off | Shop Now |
| Women clothing | Min 60% Off on Sarees, Dress Material Min 60% Off | Shop Now |
| Women clothing | W Kurtas @ 649 Rs | Shop Now |
| Women clothing | Vero Moda Flat 70% off | Shop Now |
| Women clothing | Libas, Ziyaa Kurtas & Kurtis @ Min 60% off | Shop Now |
| Women clothing | Harpa, Dressberry, Miss Chase @ Min 60% off | Shop Now |
| Women clothing | Forever 21 @ 30%-50% off | Shop Now |
| Women clothing | Anand Sarees, Kajal Sarees, Pavechas Sarees under 299 | Shop Now |
| Women clothing | Oomph, Mimosa -Min 90% off on Festive Collection | Shop Now |
| Women clothing | Biba Kurtas @ 50% off | Shop Now |
| Women clothing | Tops, Kurtas from Libas, Harpa and more under Rs 599 | Shop Now |
| Women Footwear | Premium Sports: Skechers, Asics, Nike, Puma, Adi, Reebok @ 50-70% off | Shop Now |
| Women Footwear | Catwalk, Carlton London, Lavie @ 60-70% off | Shop Now |
| Women Footwear | Crocs @ FLat 60% OFF | Shop Now |
| Women Footwear | Metro Mochi @ Min 50% off | Shop Now |
| Women Footwear | Bata, People, Liberty @ Min 50% off | Shop Now |
| Women Footwear | Value SPorts/Casual: Spinn, Lotto, Sparx, Globalite @ Min 50% off | Shop Now |
| Women Footwear | Premium Brands: Qupid, Superdry, Aldo, Nine west, Call it Spring @ 40-70% off | Shop Now |
Flipkart Big Billion Day Sale Featured Deals
Flipkart Big Billion Day Sale Offers
Trending Articles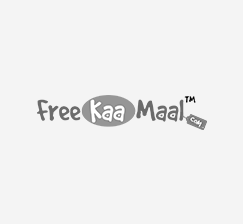 On this Diwali Save More with Online Shopping
Diwali holds a special place in our hearts. It is the day when we decorate our homes with beautiful lights, rangoli and buy new home decor items to make our house look the best. From a kid to a grandparent everyone is excited during the entire festival. Pooja, fireworks, diya, sweets, delicious dishes they all are the essential element of this occasion. All the buying of gifts lights, crackers, furnishing items makes our work hectic, time taking and leaves us tired. But with the online stores, you can leave all these worries behind. With this platform, it just takes some browsing, selecting, billing and your product gets delivered right at your doorstep. Through the Amazon Great Indian Festival Sale, you can avail huge discount on your Diwali shopping.
Read More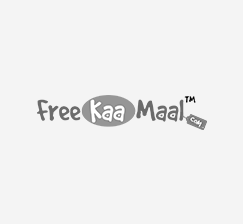 Get Ready for the Flipkart Big Billion Days Sale
Flipkart is back with yet another bumper sale on this Diwali with crazy deals and offers. The sale will commence from 20th sept and will last by 24th of the month. During this 5 days long sale, the products will be offered at a slashed prices. However, as it's the fourth edition, Flipkart sale is not limited to only slashed prices. In fact, they have come up with several other perks and benefits to woo the customers. This includes Zero interest rate on EMIs, debit card EMIs cash back offers and many other deals. It's the best time to buy any kind of product at a lowest price. From sofa to shampoo, you can grab an amazing deal from its large inventory.
Read More
Celebrate Diwali with Flipkart Offers
We Indians celebrate diwali with utmost joy, to double up your happiness you can buy decoration items like led lights, tea candle, showpieces, silver kitchen sets, idols, rice lights, tea light holders and so much more on heavy discounts during this sale. Other than home decors shop for new clothes and enjoy this auspicious day.
​Flipkart Big Billion Days Sale 2017 Dates
| Flipkart big billion day sale Offers | Offer Date |
| --- | --- |
| Flipkart Big Billion Days Sale Date | 20th-24th September |
| Fashion, Tv & Appliance, Home & Furniture | 20 sep-24th September |
| Mobile, electronics & accessories | 21-24th September |
Offers with SBI Credit and Debit Cards
This time State Bank of India has tied up with Flipkart to give extra discounts to the buyers. So, if you are a SBI card holder you will get extra 10% off on your bill with a minimum purchase of 1500 rupees. The Maximum cash back amount will be rupees 1750. This offer is valid only for the sale period from 20th-24th September 2017.
Avail Financial Advantage during Big Billion Days Sale
This time you will get the chance to get up to 90% off on various products. Not only this you will get additional financial benefits like No Cost EMI, Buyback Guarantee, Products exchange, and Buy now pay later. The customers will get the options to choose their EMI from top banks. There would be better consumer interface and fast delivery option on many items. So, leave all the worries behind and get on with your shopping by using the financial assistance at Flipkart.
Delight yourself with the Hourly Deals
With this Diwali sale, you can avail thrilling deals every hour during the entire period. According to the requirements, you can shop for electronics, laptops, fashion apparels, home furnishing items, books, sports items, baby care products, mobile phones and so much more. These deals are going to make your day amazing as with every passing hour you will have more and more options to save money. To make the task easy you can download the Flipkart app and stay notified with every great deal flashing on those days.
Use the Phone Pe App to Avail Cashback
The phone pe app enables a user to make payment using UPI, Wallet, debit and credit card. Now you can avail a flat 10% cashback while paying with phone pe app. For this, you simply have to download the app, link it to your account and enjoy exciting deals on Flipkart. There are numerous other benefits that come with this app, you get to do instant payment, avail refunds, and amazing discounts.
Grab Huge Discounts on Mobiles
Mobiles are an essential element of our daily lives. This time the mobile sale will begin on 21st September. You can get superdeals on more than 15 mobile brands. The hero deals on budget phones will be revealed on 15th September. There is a phone exchange option with which you can get some waive off on your new mobile phone. Within two minutes you can do the phone check up on your mobile and see its exchange worth. You will also get flat 60% off on the purchase of premium metal earphone along with the purchase any new mobile phone. There are so many brands to choose from Xiaomi, Apple, Moto X play, Samsung, Asus, Nokia, LG, HTC, Sony, Lenovo, oppo, Mi, Xolo, intex, Panasonic they all will be available at good price.
Best Offers you can Avail during the Flipkart Big Billion Days Sale
| Category | Discount |
| --- | --- |
| TV & appliance | Upto 70% |
| Fashion | Upto 80% |
| Mobiles | Upto 20% |
| Electronics | Upto 90% |
| Home & furniture | 40-80% |
| Ethnics saree | Starting with 399 |
Stay Fashionable with Best Deals on Apparels and Accessories
Everyone wants to look stylish and fashionable but this requires us to go out and spend a lot of time and money. With Flipkart BBD you can get up to 80% off on fashion items plus the products gets delivered right to your doorstep so, you can save more and shop more product. You can buy tops, shirts, trousers, jeans, kurti, legging, jegging, jeans, sunglasses, handbags, watches, suit, saree, etc. at huge discounts. This sale would let you get your best look for upcoming festivals like Diwali, Dussehra, Navratri, Christmas without having to spend a lump sum amount.
If you are someone who loves the outfits of our favourite TV stars than it is high time that you visit Flipkart and see the star's collection. Pooja's jhumka, Naren's classic polo, From Piya albela's, Pragya's shot kurtis, abhi's white kurti, Tanu's flare dresses From kumkum bhagya etc. can be bought at heavy discounts during BBD sale.
So, start making your wish list and keep the dates free from 20th to 24th September. You will surely have one of the best shopping experience with Flipkart. To save more time just download the Flipkart app as it will make your browsing experience much better and less time taking.
Top

FreeKaaMaal is the place to discover amazing Deals, Offers and freebies curated by our community of shoppers
LOGIN