1376 days ago
How To Use Yatra eCash On Travel Booking?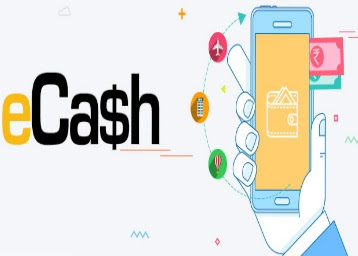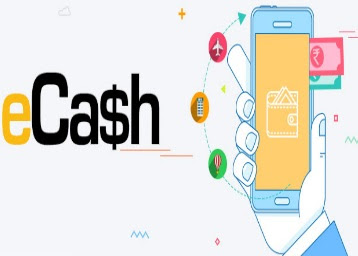 Yatra eCash is an easy and simple way to save your money on travel bookings. If you are booking your travel tickets from Yatra.com, you earn eCash. The eCash which you earn can get redeemed as a discount on your future bookings at Yatra.com. Yatra eCash can be redeemed for train, bus, hotel, and flight bookings.
What is Yatra eCash?
It is a loyalty benefit you earn every time users make a booking on Yatra. The amount is credited to your Yatra wallet and can be used for future transactions. At the time of booking you will see the option of using your eCash. You also earn eCash with Yatra refer and earn offer. 
Also, if you want to know more about Yatra Amazon Pay Offers then click on the given link.
Terms & Conditions 
The cashback gets credited to the Yatra's eCash account, and it can get redeemed only for bookings on Yatra.com.

The Yatra eCash can be kept in the eCash account which you get from the Cancellation on travel bookings. 

The eCash you earn on your bookings has limited validity. 

If the bookings are made through eCash and you are canceling your reservation, then the deduction of Cancellation will get processed into the account. 

The eCash payment is not valid on any other travel agent.
How To Book Your Travelling Tickets From Yatra?
Download the Yatra app.

Go to the Yatra app.

Login to your Id or create one if you have not.

Select the Bus, Train, or any option to book your tickets. 

Select the Destination you want to travel from to the place you want to go on.

Enter a Depart date and return date.

Select the number of people traveling.

Click on the search. 

Select the option you want to travel from. 

Click to proceed.

Go to the payment option.

Pay via Yatra eCash Wallet to earn more eCash in your Wallet. 
Benefits Of Yatra eCash
There are a lot many Yatra eCash benefits. From Yatra, now you can save your money and use it later on your travel or hotel booking.
Earn your eCash on every booking.

You can transfer your eCash to your friends or family

You can even redeem your eCash to save money on your travel or hotel bookings.

Convert your eCash shopping coupons. You can save extra on your shopping.

Now, you can save the cancellation fee on your refund. You can cancel your booking and refund the money in your eCash Wallet. 

Your eCash is 100% liable and can only be used after login.
Cancellation Of Travel Booking
In case you cancel your travel booking, then you can choose to take your refund amount in your Yatra eCash Wallet. The refund will be credited to the Wallet and can be used on your next booking.
How To Use Yatra eCash For Train Booking?
You can use your eCash on any train booking. You can book your train tickets via the Yatra app and pay through Yatra eCash Wallet. 
Go to Yatra app

Login to your Yatra eCash Wallet Id,

Select the Train you want to travel.

Next, select the seats.

Go to the payment option.

Pay via Yatra eCash Wallet.

You have completed booked your train tickets.
Yatra eCash For Bus Booking
The Yatra eCash can get used for you to book your bus tickets. Go to the Yatra app, select your bus tickets, and add money to your Yatra eCash wallet or if you already have money on your Wallet pay from it. Your tickets will get confirmed. 
FAQs
Q1. How do I earn an eCash?
A1. eCash can be earned in a few ways
While making a successful booking with Yatra, you can earn eCash. Which will get credited to your eCash wallet automatically after the booking is confirmed.
There is refer and earn where you can earn the eCash by inviting a friend to download the Yatra app. This amount is credited when the referred friend registers on the Mobile App. No promotional code needed to earn the eCash.
There is one more way to earn eCash is through promotional codes and offers. 
Q2. How do I redeem eCash?
A2. To redeem eCash
you have to go to the Yatra app.
Sign in to your Yatra account. 
Before you make the booking and adding details, use the redemption scale to redeem eCash.
Q3. How can I put money into eCash?
A3. You earn some eCash every time to make a booking with Yatra be it bus tickets, Train Tickets or anything. Even when you cancel a booking and choose eCash, the refund gets into your eCash wallet.
Q4. How can I sign up for eCash?
A4. If you have a login to Yatra, then you have signed up for eCash automatically. You have to log in to My Bookings and check your eCash balance.
Q5. Can I get money back from ecash?
A5. You can not transfer your eCash amount to any of your bank accounts.
Here we have listed everything about Yatra eCash. You can book your traveling tickets from Yatra and earn eCash in your wallet, which can be used in your next bookings.

Join Telegram Channel & Get Instant Deal Alert

75,062+

participants