501 days ago
How to Watch Cubicles Season 2 For Free?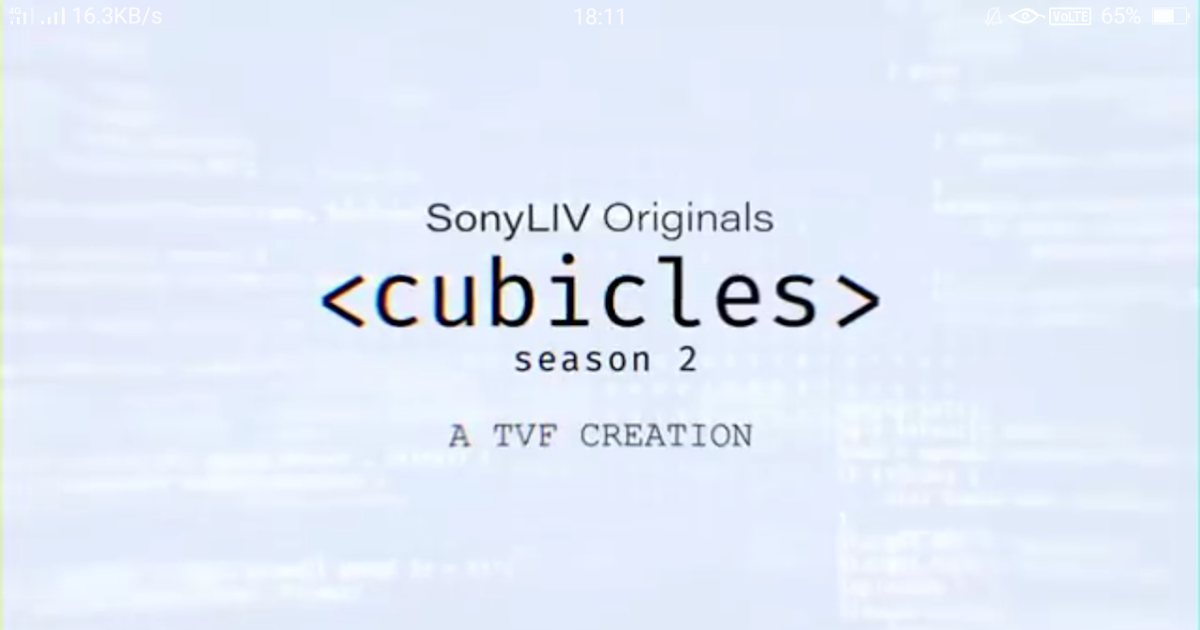 Cubicles, the popular web series of TVF is a very relatable show that explores the life of a typical office-goer. All the characters are so close to reality. 
If you enjoyed season 1, then I am sure you would want the show to return for a sequel. 
I am a huge fan of TVF's shows such as Pitchers, Kota factory, Gullak, and Cubicles. Kota factory and Gullak have already got sequels.  Gullak Season 2 is streaming on SonyLiv. While Kota Factory 2 is available on Netflix. 
Now, the Cubicles season 2 trailer is finally out and the web series will be streaming soon on SonyLiv. And we can't wait to watch the second season of this exciting show. For more details keep reading ...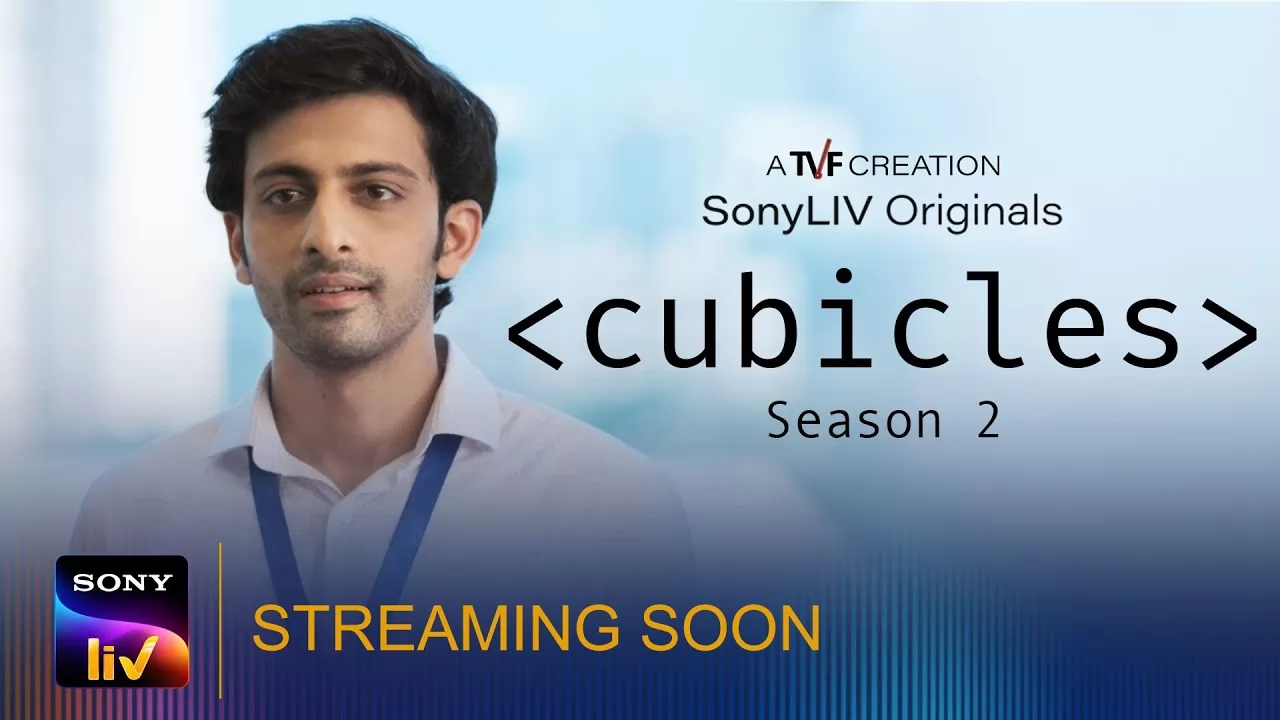 Cubicles Season 2
The wait for cubicles season 2 is finally over. And we know that the series will be streaming on SonyLiv from 7th January Onwards. 
The first season was crazy and the same level of excitement is expected with season 2. Nidhi Bisht is back in the show. And Jaimini Pathak and Ayushi Gupta are two good additions to the cast of Cubicles 2.
Now, the release date of season 2 has been revealed. You can watch all episodes of Cubicles Season 2 starting 7th January. 
To check out an article on How To Get Hoichoi Free Subscription, Click here.
Watch Cubicles Season 2 
If you are dying to watch Cubicles season 2. Then you will be excited to know that the second season of this show will stream on SonyLiv. 
SonyLiv has earlier collaborated with TVF for the remake of popular shows such as Gullak, Girls Hostel, and College romance. 
Now, Cubicles season 2 is gearing up to launch on the OTT platform. Soon you can watch all episodes of this web series on SonyLiv.
How to Watch Cubicles season 2 for free?
While the earlier season of cubicles is available on YouTube and TVF; the second season is all set to release on SonyLiv. And you need a paid subscription to watch it. However, the different subscription offers take care of your entertainment needs by providing access to premium content for free. 
You can choose subscription offers from Flipkart Supercoins, Paytm First, and Times Prime. 
With Paytm First and Times Prime, you get a 6-month SonyLiv premium subscription. And you can redeem supercoins as per your balance to get 1 month, 6-month, or 12-month subscription to the OTT platform and watch Cubicles Season 2 for free. 
Cubicles Season 1 Episodes 
If you are yet to watch Cubicles season 1, then all the episodes are available on YouTube. You can also watch Cubicles episodes on TVF's website. So till the time, we have to wait for the latest season of cubicles. It is time to relive the golden memories of the first season. 
Episode 1 - Access Denied

Episode 2 - CTC

Episode 3 - Stand By

Episode 4 - Reconfiguration

Episode 5 - System Down
Cubicles Season 2 Cast
The cast of season 2 is going to be almost the same. In season 2, we get to see Nidhi Bisht reprising her role. While Jaimini Pathak and Ayushi Gupta are the two interesting additions to the cast. More details about season 2 will be revealed in the coming days. 
Cast: Jaimini Pathak, Ayushi Gupta, Nidhi Bisht
Genre: Drama
Streaming on: Season 1 (TVF & Youtube), Season 2(SonyLiv)
Director: Chaitanya Kumbhakonum
Cubicles season 2 is one of the most awaited web series. The show is finally back for season 2. Trailer of this upcoming web series is already out. The show is returning on SonyLiv.
Frequently Asked Questions
What is TVF cubicles about?
The show revolves around a first jobber Piyush and the people around him. Each episode deals with a different situation like the first day at the office, first salary, etc.
How many seasons are in cubicles?
The popular web series is returning for season 2. Cubicles first season is available on TVF and youtube. While the second season will release on SonyLIv.
Is cubicles a family show?
Cubicles is a show that you can enjoy with your family. It is the story of a first-time jobber. You can easily relate to the situations of the show. 

Join Telegram Channel & Get Instant Deal Alert

75,062+

participants