170 days ago
How to Get Hoichoi Free Subscription?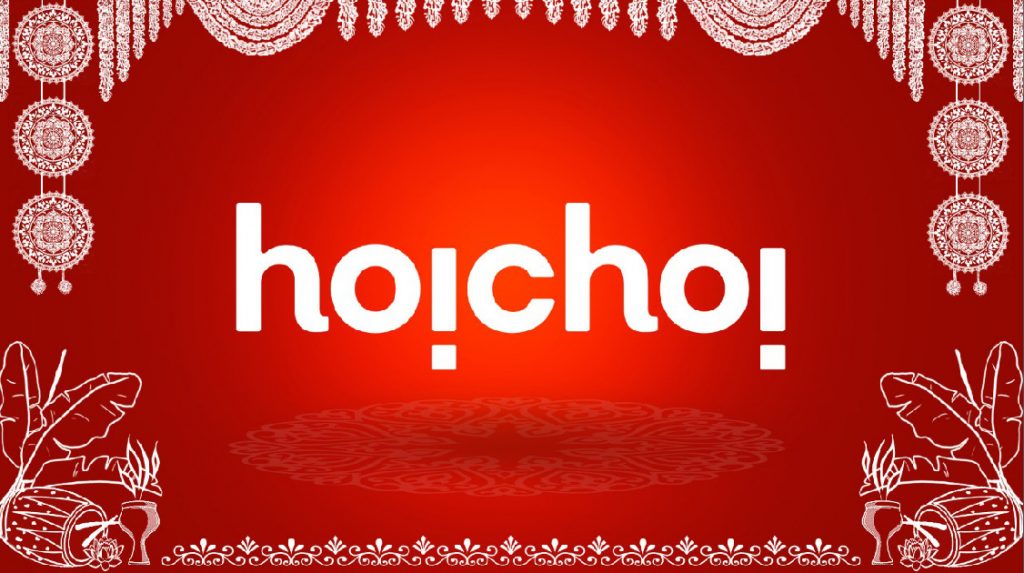 Are you fond of watching Bengali content? If yes, you are reading the perfect article for you. 
Hoichoi is one of the most famous Bengali entertainment channels. In this article, we will be telling you about 'How to Get Hoichoi Free Subscription' so that you can watch any of your favourite Bengali Movies and Series from anywhere, anytime, for free.
Hoichoi provides the largest collection of Bengali Entertainment, just like other platforms such as Netflix and Amazon Prime Video.
So, What are you waiting for? Scroll down to learn more about Hoichoi, the hoichoi free subscription, and other benefits.
And if you are interested to know about the Hoichoi subscription plan, I suggest you read our article on Hoichoi Subscription 2023.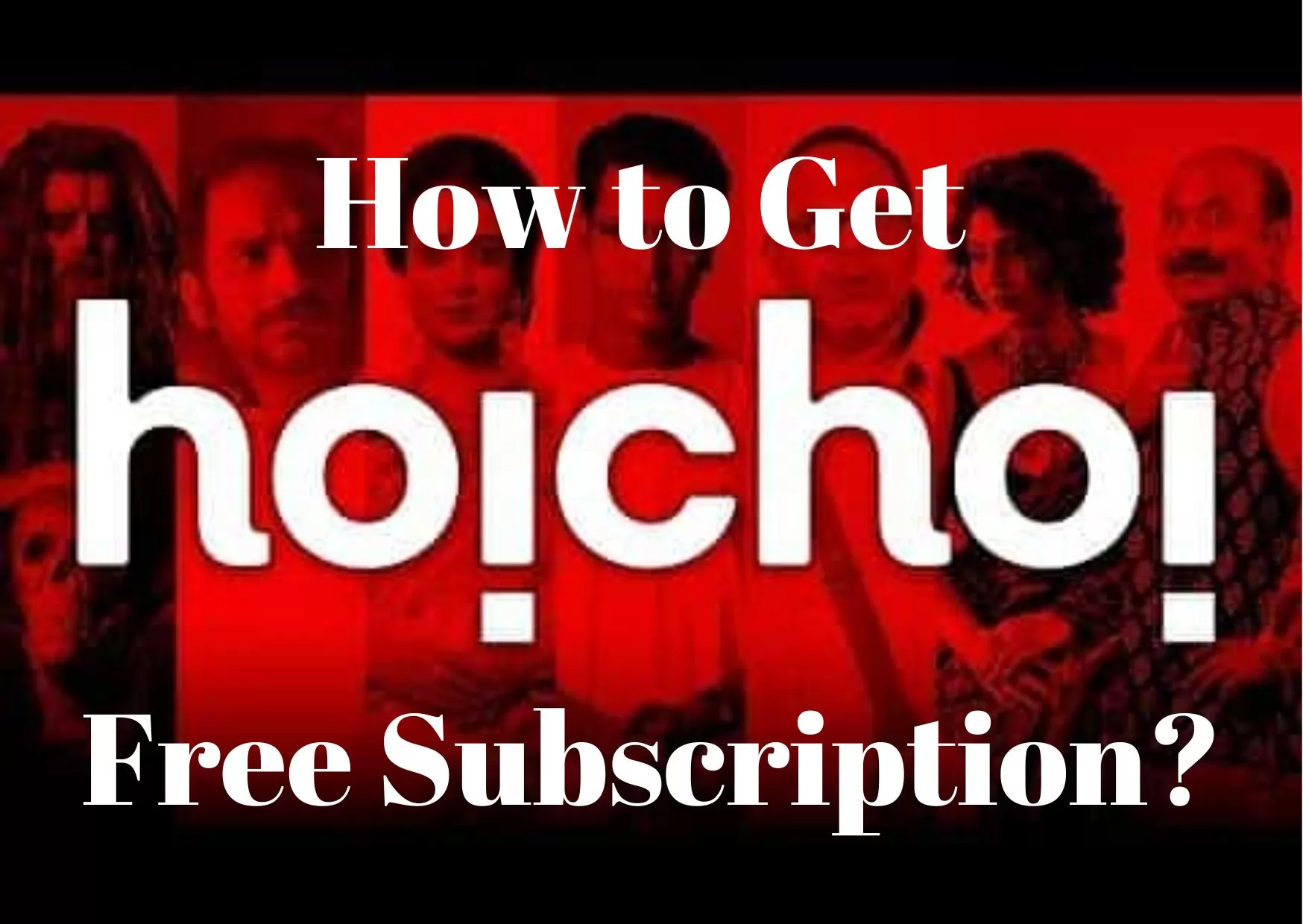 About Hoichoi
Hoichoi is the most famous Bengali entertainment app, which was launched on 20 September 2017. It has gained immense popularity among Indian Bengali as it is the first OTT platform in the Bengali language. Hoichoi is a streaming platform with a primary focus on Bengali content. It houses over 500 Bengali movies and over 1000 Bengali songs. Passing the time, Hoichoi developed a huge library of Bengali movies, short films, web series, and music. You can access all these with a Hoichoi subscription from their App, Website, or streaming devices.
How to Get Hoichoi Free Subscription?
Here I have mentioned 6 important ways through which you can easily get a free subscription to Hoichoi App. Hoichoi subscription will let you enjoy most of the Hoichoi content, including Hoichoi originals. You can watch it at absolutely no cost, and there will be no need for any subscription code to stream the content of Hoichoi on these streaming services.
| | |
| --- | --- |
| Logos | Ways |
| | Jio Sim |
| | Vodafone And Idea |
| | JioFiber Broadband |
| | MX Player |
| | Airtel |
| | Flipkart Supercoin |
1. Hoichoi Subscription through For Jio Sim
If you are a Jio Sim card user, you can watch Hoichoi content on your smartphone. 

Some of the available content is dubbed in Hindi. 

OTP-based login is needed to access Jio Cinema through the web,
Jio Cinema subscription is free with all unlimited packs of Jio.
2. Hoichoi Subscription Free through Vodafone And Idea
If you are a Vodafone and Idea Sim user, then you can watch the HoiChoi original movies and shows at no additional cost. 

You can download this app from Google PlayStore as well as from the Apple App Store. 

All the Vi customers can register on the app by downloading it. After which, they need to  enter their registered Vi(Vodafone or Idea) number. On entering the number, they will receive an OTP that should automatically sign-in to their account.
3. Hoichoi Subscription Free through JioFiber Broadband Service
JioFiber Broadband service customers can watch hoichoi content as Reliance Jio has also partnered with Hoichoi.

JioFiber will give them access to Hoichoi content on their Jio SetTop Box in case of Gold and above plans(Rs 999 and above).

In addition to this, there are Bengali and Hindi dubbed Original Series of hoichoi that are also available on the Jio TV+ app.
4. Hoichoi Subscription Free through MX Player
MX Player, being the most premium OTT services in India, has a special section for the Hoichoi web series. 

MX Player will allow you to watch all episodes of your favorite Bengali Original Web Series of Hoichoi for free.

Beside getting a large range of Bengali Episodes, some of these series are streaming in the Hindi language. 
5. Hoichoi free subscription through Airtel
Airtel Xstream App & website also have some Hoichoi content. This offer is valid for all prepaid users.

All those who have a Postpaid Infinity plan of INR 399 or above can avail this offer.

The thing that you should keep in mind is that you cannot use your friend's Airtel Sim to Sign-In.  Because the Airtel TV App requires the sim to be there on the mobile at the time of registering.
6. Free Subscription Through Flipkart Supercoins For 1 Month 
With 149 Flipkart Supercoins, You can get a 1-month Hoichoi Free Subscription. However, this offer is applicable only for those who are not an existing Hoichoi user and not subscribed before. This offer can be used only once. Under this offer, users can activate up to 5 devices with the same account. But users will be able to stream content from only one device at a time.
Follow the steps mentioned below and enjoy Hoichoi for 1 month with 149 Flipkart supercoins. 
How To Get Hoichoi 1-Month Free Subscription?
Step-1: Visit the Flipkart account.
Step-2: Click on the Supercoins option. 
Step-3: Tap on view all showing in the popular rewards section.
Step-4: Then you will have the option of a '1 Month Subscription of Hoichoi'.
Step-5: To view the offer in detail, click on it.
Step-6: Or directly click on the  'Get Using 149' Supercoins.
Step-7: Click on to Continue.
Step-8: Here, you will see a Hoichoi Coupan.
Step-9: Just copy the code and paste it on your new Hoichoi account.
Step-10: Now, it's time to get a 1 Month Hoichoi Free Subscription.
Terms and Conditions
149 supercoins are required to claim the offer.

This offer is for a limited period. 

Only iOS and Android users can avail of this offer.  

This offer is for Indian citizens only.

Only one device at a time can stream the content.  

Up to 5 devices can be connected using the same account.

This offer is not available for those who have been existing Hoichoi premium users.
Hoichoi Subscription Plans
You can watch the hoichoi content without a Hoichoi subscription for free on Airtel XStream or Vi TV & Movies app or MX player website. There are a section of free movies and episodes that Hoichoi offers, including Humans vs Corona, Suchipatra, Game Over, Boy Interrupted, Taranath Tantrik, etc. If you still want to know about Hoichoi subscription plans then i would recommend you to read our dedicated article on  Hoichoi Subscription Plan 2023.
Benefits Of Getting Hoichoi Subscription
A Hoichoi subscription will let you access all Bengali movies, from classics to the latest Bengali blockbusters. You can also enjoy watching all Hoichoi originals in all genres  - like Dupur Thakurpo, Thriller like Byomkesh, and more on the list.
You can download your favorite content and watch it later (offline) with a Hoichoi subscription. This feature is only available on the app. 
Hoichoi also offers English subtitles for content like Web Series, Short Films, Original Movies. Moreover, it also has more than 200 movies with English subtitles.
Key Highlights
Ad-Free Streaming

Music Streaming with 100 + Songs

Access to the largest catalogue of Bengali movies

Watch On Multiple Devices

Access to Hoichoi Originals

1080p Video Support

English subtitles   
What To Watch On Hoichoi Content?
Hoichoi offers more than 500 Bengali Movies, 80+ hour Originals, and 1000+ Bengali songs and more.  This is the best platform for the entertainment. It offers you the platform to watch your favourite bengali content and enjoy your day.  
Hoichoi Bengali Movies - It will include Hoichoi family movies, Hoichoi comedy movies, and many more on the list. 
Hoichoi Web Series and Originals - This list will have  200+ hours of Hoichoi Original New Web Series Every Month. You can also watch most of the popular series Hello, Byomkesh, Paanch Phoron, and many more.

Romance Movies and Shows: you can watch Latest Romance Shows Only on HOICHOI.

Hoichoi Songs
Hoichoi's POPULAR SERIES 
Popular  Series / Director

No. Of Episodes / Genre 

STARRING

Taqdeer / Syed Ahmed Shawki

8 EPISODES/ THRILLER

Chanchal Chowdhury, Manoj Kumar Pramanik, Sanjida Preeti, Shohel Mondol

Hello! / Soumik Chattopadhyay

3 SEASONS / THRILLER

 

Raima Sen, Priyanka Sarkar, Joy Sengupta, Pamela Bhutoria, Shaheb Bhattacharjee

Charitraheen / Debaloy Bhattacharya

3 SEASONS / DRAMA

Anirban Bhattacharya, Ridhima Ghosh, Suprobhat, Arjun Chakrabarty
Hoichoi's TRENDING SERIES
Trending Series / Director

No. Of Episodes / Genre

Starring

Rawkto Bilaap / Monideep Saha, Arnit Chetry


 

5 EPISODES / HORROR


 

Sohini Sarkar, Saptarshi Maulik, Tuhina Das, Gourab Roy Chowdhury, Mokksha

Murder in the Hills / Anjan Dutt

8 EPISODES / THRILLER

Arjun Chakrabarty, Anindita Bose, Sourav Chakrabort

Byomkesh / Soumik Haldar

7 SEASONS / DETECTIVE

Anirban Bhattacharya, Ridhima Ghosh, Suprobhat, Arjun Chakrabarty
Some Positive And Negative Aspects Of Hoichoi
Here we have provided few important positive and negative aspects of Hoichoi that you need to know.
Pros
Ad-free streaming to get a seamless viewing experience.

A Download option of content is available.

There are English subtitles to all the web series and most of the movies are available.

Video quality is Upto 1080p.

All the subscription plans are Affordable 
Cons
There is no option to download on laptop or PC

There is no option to skip intro while watching a series

One must contact the customer care to change the password or log out from all devices

App does not cover the entire screen the full-screen mode 
A List Of Some Popular Hoichoi Movies
| | |
| --- | --- |
| Popular Hoichoi Movies | Description |
| Byomkesh Gowtro | Byomkesh has a assigned case of a murder that might happen |
| Bibaho Diaries | This is a comedy with a modern couple's perspective on marital life. |
| Crisscross  | This is a story about 5 women, their lives, and the twist when they meet each other. |
| Kolkata 71 | This movie is a collection of 4 stories based on '70s Kolkata. |
| Ek Je Chhilo Raja | Based on the rumored incident of the prince of Bhawal. |
A List Of Some Popular Hoichoi Originals
| | |
| --- | --- |
| Hoichoi Originals | Description |
| Taranath Tantrik | A mystery show of black magic. |
| Charitraheen | This is a  story of love, lust and betrayal in the relationship of a couple. |
| Paanch Phoron | Based on the concept of love and relationships. |
| Hello | An MMS on Nandita's life upside down. |
A List Of Some Popular Hoichoi Free Minis & Shorts
| | |
| --- | --- |
| Popular Hoichoi Free Minis & Shorts | Minis OR Shorts |
| City of Bazaar | (Mini) |
| City of Poets | (Mini) |
| Kolkotha | (Mini) |
| Pocketmar | (Short) |
| Offline | (Short) |
Conclusion 
So, we have discussed how to get a free hoichoi subscription to watch exclusive Bengali content. There are two yearly subscription plans that have been described above in the table. Hoichoi is the best platform to watch Bengali movies, webseries, and music. Most of their content has English subtitles. Read and share this article with your friends and family, if they also love to watch Bengali Series and Movie.
Frequently Asked Questions
Q. Is Hoichoi first month free?
A. No, Hoichoi does not have a free subscription. 
Q. Is there any free trial in Hoichoi?
A.  Refer to the free trial section of Hoichoi to learn about it.
Q. Does Hoichoi require subscription?
A. With  INR 599/BDT 500/International monthly plans, you can stream on 1 device. But The INR 899/BDT 700/International yearly plan will let you stream on 2 simultaneous screens.
Q.How do I activate my Hoichoi subscription?
A. We have described many ways to get a Hoichoi subscription for free. Consider reading the entire article. 

Join Telegram Channel & Get Instant Deal Alert

75,062+

participants