39 days ago
15 Best Traditional Holi Foods That You Must Know About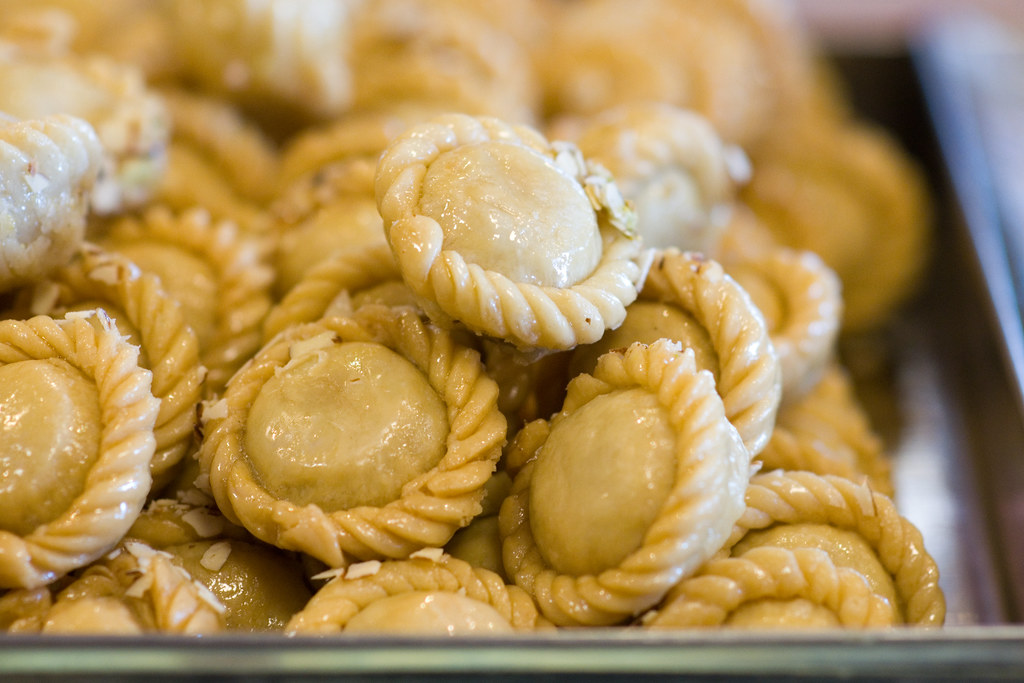 Holi is the festival of colors and it is celebrated with delight and joy in the country. It includes various aspects like the Gulaal of different colors to water balloons. However, it is incomplete if you don't get your serving platter right. Holi calls for a lot of things to be prepared but the food is everything.
In India, the preparation of Holi starts many days earlier. Every year my mom makes up three canisters actually four. Two with Gujiyas(because I hate raisin) while the other two are filled with Namak Para and Shakar Pare. Although, those can't be all in your serving.
Therefore, we have written this article to tell you about the Best Traditional Holi Food that you must know about. Also check the top Holi offers 2023 for crazy discounts on fashion, electronics, and more.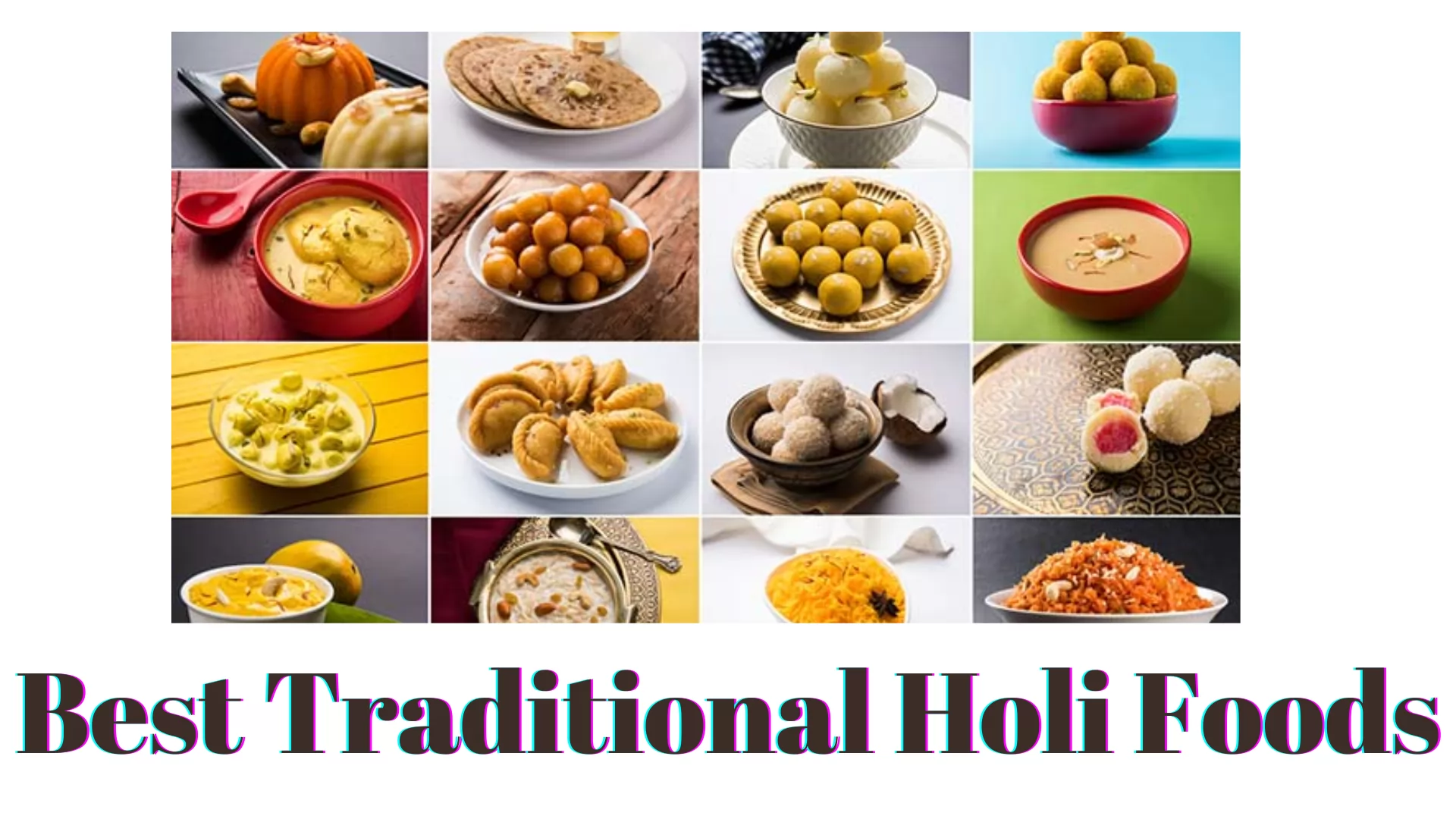 List of Best Traditional Holi Foods that You Must Know About
Here, we have provided a list of the best traditional Holi foods. The foods mentioned on the table are very popular and loved by all, whether they are food lovers or not. Below the table is in-detail information about those popular Holi foods.
| | |
| --- | --- |
| Sr. No. | Holi Food |
| 1 | Ras Malai |
| 2 | Keasari Malai Peda |
| 3 | Bhaang Ladoos |
| 4 | Papri Chaat |
| 5 | Kachodi |
| 6 | Dahi Vada |
| 7 | Thandai |
| 8 | Lassi |
| 9 | Mal Pua |
| 10 | Gujiya |
| 11 | Jalebi |
| 12 | Halwa |
| 13 | Puri Aloo |
| 14 | Kulfi Faluda |
| 15 | Chole Bhature |
Rivew of Best Traditional Holi Foods 2023
Holi is incomplete without food. We have some of the best Holi Recipes to make at home, and you can find in this article all these brilliant dishes that will make this festive season even more exciting and amazing than before. Let us check these out one by one. 
1. Ras Malai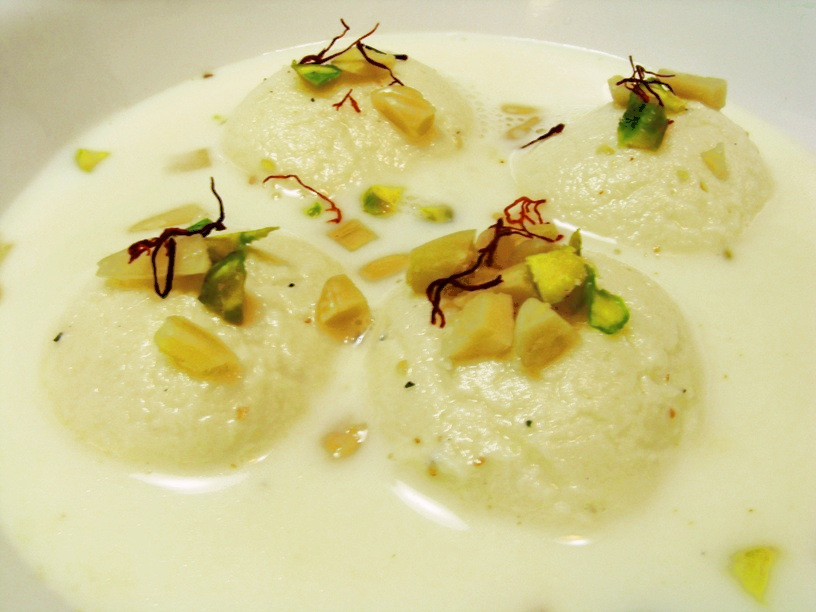 Ras Malai always tops the list for me and here I am speaking about it first. It is a dessert that originated from Bengal where it is also known as Rossomalai. The dish comprises of various ingredients like Paneer, Cream, Sugar, and Semolina.
The dish is made from flavored milk and flattened balls made of Chenna. You got plenty of dry fruits and various rich things that go along with it. Although, if you are preparing it then don't forget to add some saffron for that sweet odor. Also, it is best served cold so don't forget to chill it before serving.
Preparation Time: 2 Hours
2. Kesari Malai Peda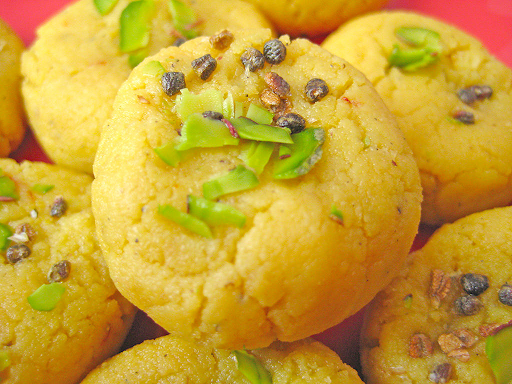 Pedas are basically balls of sweetness that are served on various occasions. This is the reason why they are among some of the best traditional Holi dishes that are served.
There are various variations but Kesari Malai Peda is one of the most delectable ones. The dish has a mild taste of sweetness to it and with a garnishing of some dry fruits, they simply taste like heaven. This one is also made out of Chenna and fresh cream.
Preparation Time: 1 hrs+
Check out some of the best organic colours that you can buy online.
3. Bhaang Ladoos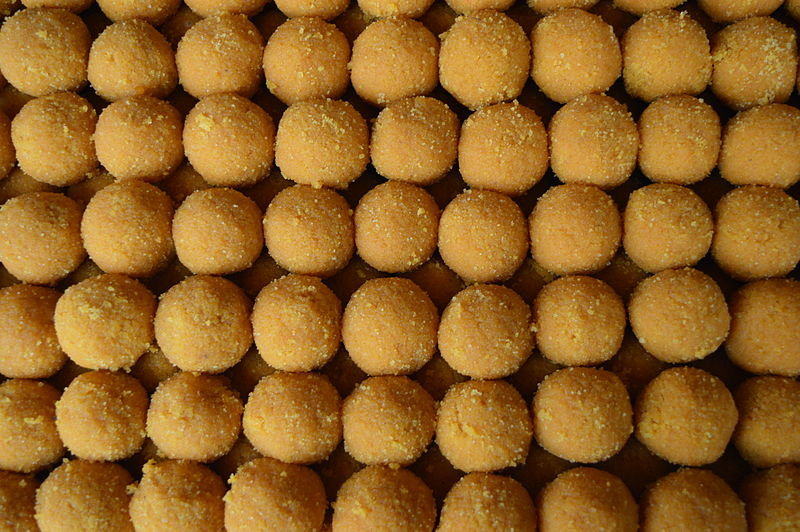 I advise you that they are not meant for children. Bhaang is a strong and psychedelic substance but is often used during Holi. Ladoos are love, Ladoos are life.
Everyone is just in love with them and I bet you can't have just one. There are various variations to it although mixing Bhaang with them is the actual task. Bhaang is Lord Shiva's nectar and is used as an additive along with Ghee, Sugar, and milk.
 Preparation Time: It takes 45 mins to dissolve the THC in Ghee(Ladoo prep depends on what is your choice for the day).
4. Papri Chaat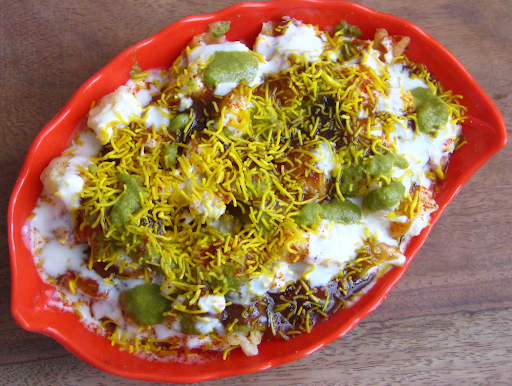 If you are thinking of giving a twist to your tongue then this one is Sweet, Sour, and Salty. Papri Chaat is one of the best street food and has its own fan base who like to have it every now and then. The dish is a part of our culture, especially in North India.
The dish is also eaten in both Bangladesh and Pakistan. The main ingredients include Papri, Yogurt, Chickpeas, Coriander Chutney, Dates Syrup, and most importantly Sev. You can add other ingredients as per your choice as there are many twists to it all around India. Although the base ingredients always remain the same.
Preparation Time: 50 mins
5. Kachodi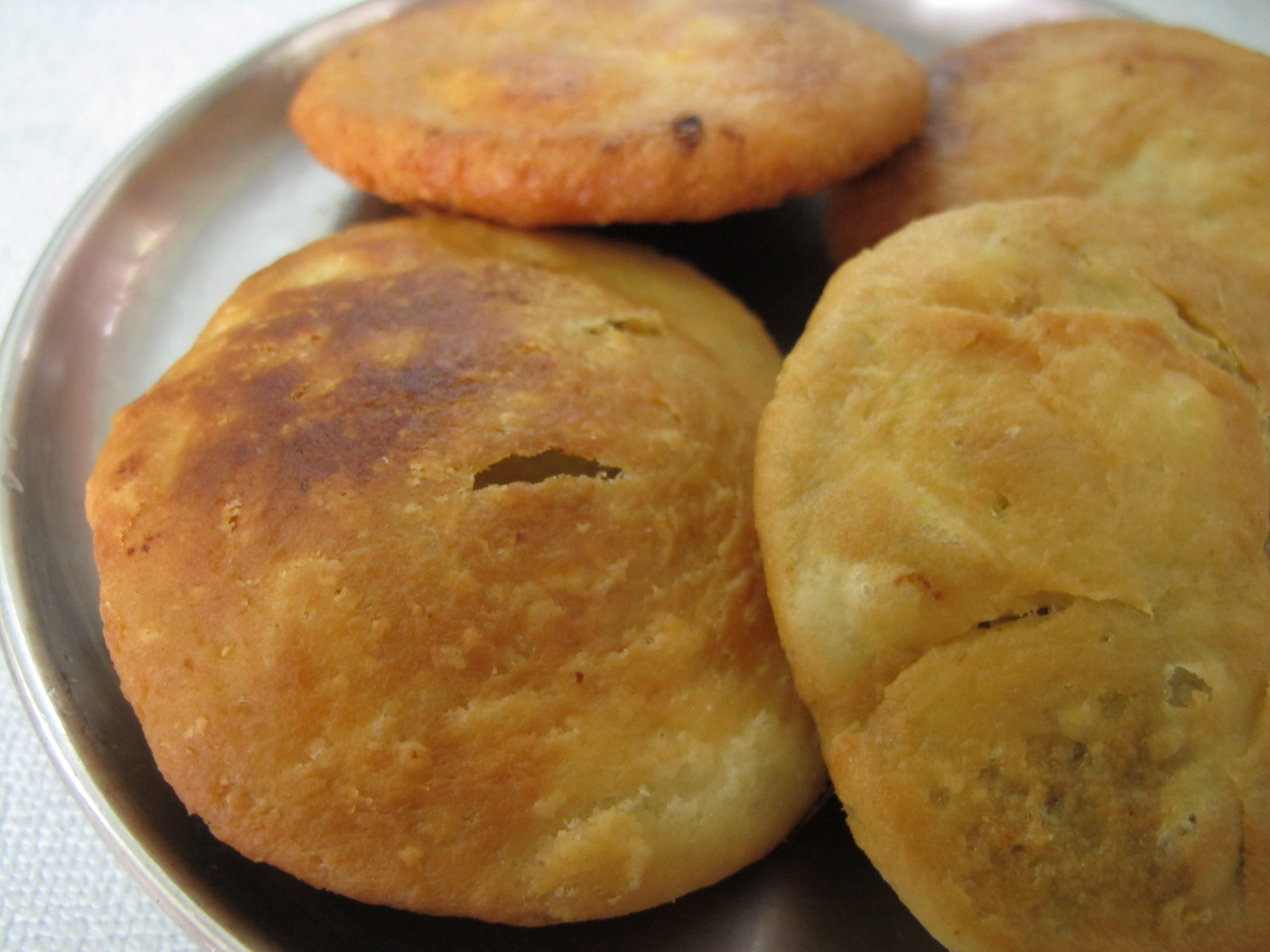 Enough with the sweet as it is time to get our palette in shape by having something Salty. There are many types of Kachodi with different kinds of filling inside.
The outer shell of a Kachodi is made of all-purpose flour while for the filling mostly comprises of Moong Dal mixture with spices and herbs. It is eaten with Curry Aloo, Sonth, and many other things. In fact, Some people like to eat it with Tomato Ketchup.
Preparation Time: 3 hrs
6. Dahi Vada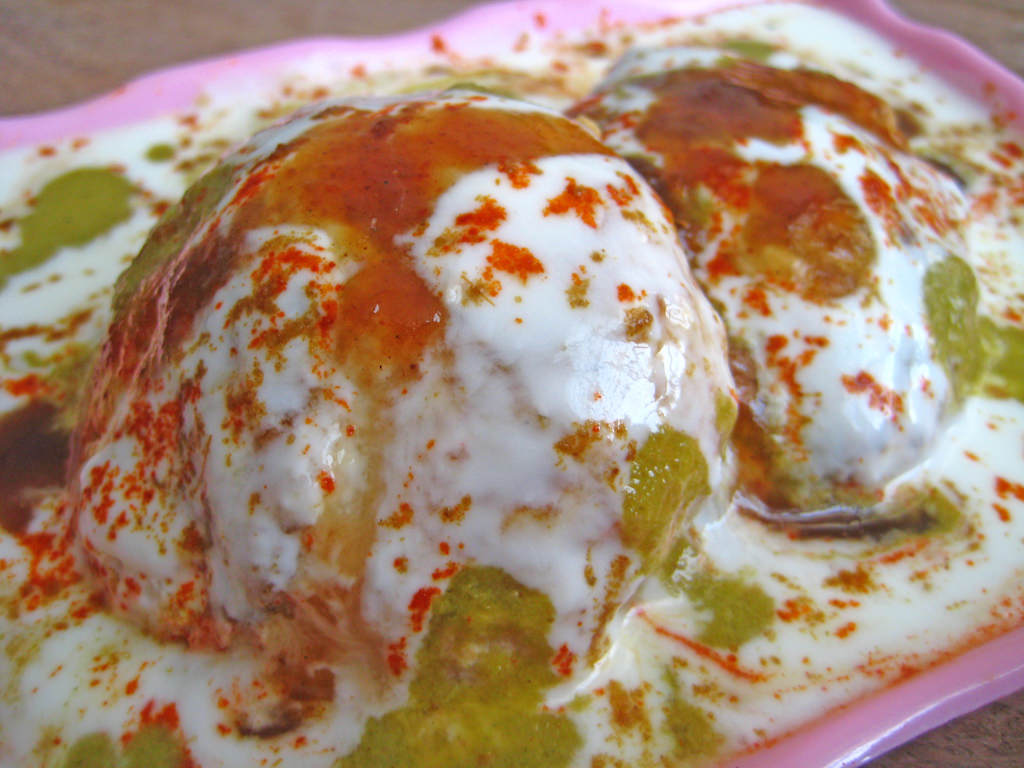 It is similar to Papri Chaat but with a really big difference. In spite of using the Papri, we use Vada which is made using Urad. These Urad are soaked overnight, then ground to make the batter and are fried to make balls.
Most of the ingredients are similar to the Papri Chaat. Although, you can garnish the Vada with a lot many things like Mint Leaves, Crushed Black Pepper, Red Chilli Powder, Chaat Masala, Shredded Leaves,
Preparation Time: 50 mins
7. Thandai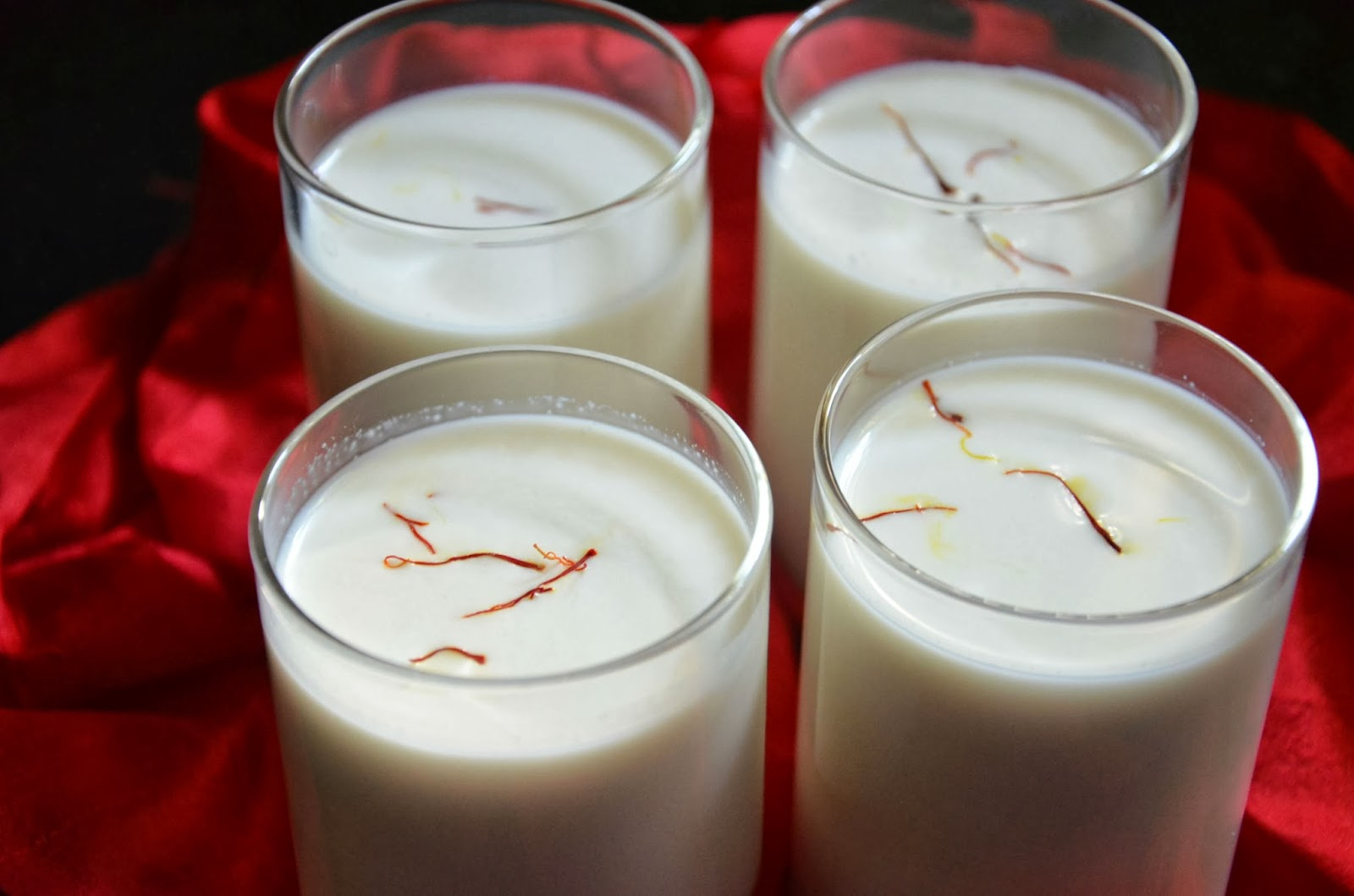 We all know that there are two things that are highly associated with Holi, the first is Bhaang and the other one is Thandai. They are so closely tied that people often suspect that Thandai is Bhaang.
Although, let me tell me you that it is not the case as Thandai is a sweet beverage that is used in Holi. Thandai is a drink that is made by mixing almonds, fennel seeds, watermelon kernels, rose petals, pepper, vetiver seeds, cardamom, saffron, milk, and sugar together.
It is totally your choice whether you want to mix Bhaang with it. Although, I would again mention this that it is a strong Psychedelic substance. It is basically a species of Female Cannabis that creates a sensation of Euphoria, heightened color perception & Taste along with loads of craving for food.
Preparation Time: 30 mins
8. Lassi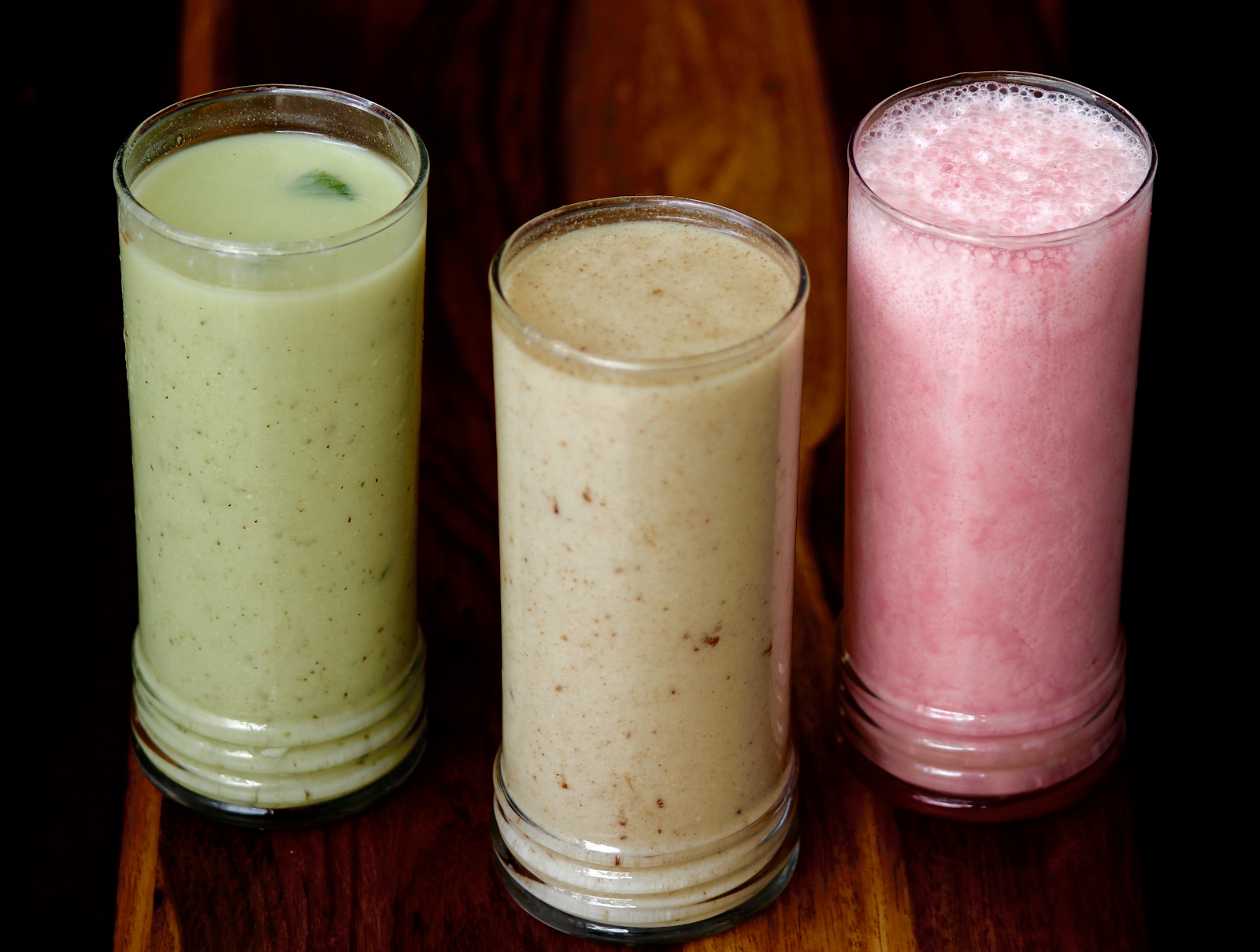 A lot of people during the time of Holi often suspect Thandai of being spiked with Bhaang. Although, if you are thinking of serving a beverage and wants to keep the message clean then Lassi could be the next choice of drink that you can serve.
Lassi is made by churning curd until there are no lumps of it and enough froth to give you a mustache. It is sweetened using Sugar and a lot of people prefer serving it with Roohafsa(Rose Petal Syrup). You can also add a little bit of Saffron on top for garnish.
Preparation Time: 10 Mins
Bring out fun and melody this season by listening to the best Holi songs.
9. Mal Pua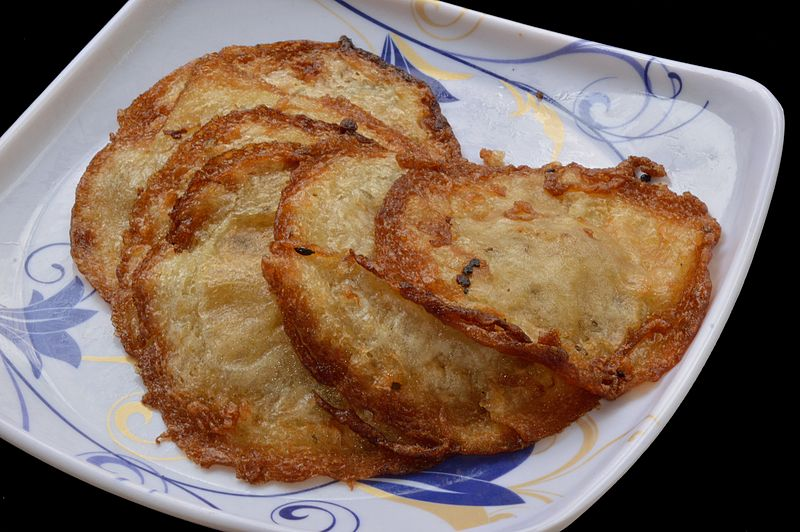 The dish has originated from India, Nepal, and Bangladesh. It is among the best Traditional Holi Food that can be served. Malpua has a  mild sweetness to them and often taste great with Rabdi(Condensed Milk).
Puas are basically an Indian version of Pancake. Puas are generally made of Flour, milk, and water mixed together to make a batter. This batter is then fried in Ghee which gives them an exquisite taste.
Preparation Time: 55 mins
10. Gujiya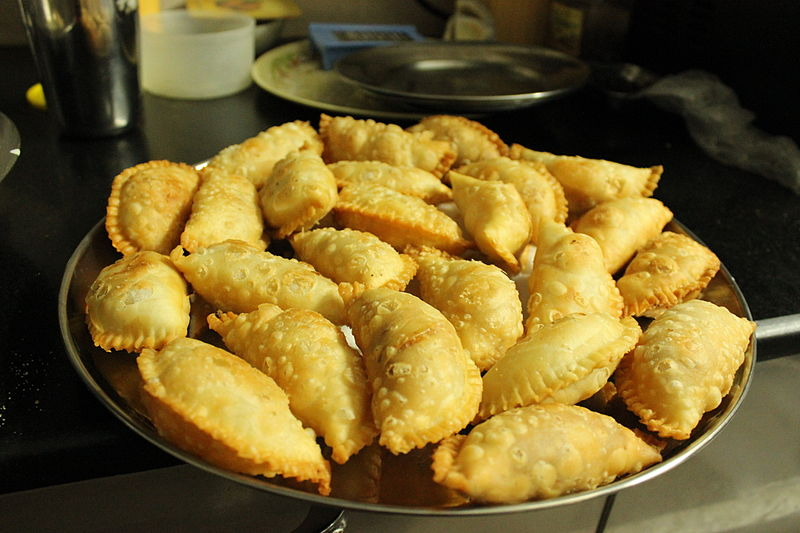 We have already praised Thandai although Holi is incomplete without having Gujiya. Gujiya is the king of traditional Holi Foods in India. It's like if don't have Gujiya to serve then you are not celebrating Holi.
Gujiya consists of an outer shell made of all-purpose flour and inner stuffing that is filled with Mawa. In terms of appearance, it looks like a half moon with patterns on the border. These Gujiyas are fried in Ghee and eaten. Some people also like to soak them in Caramelized Sugar.
Preparation Time: 1hrs 30 mins
11. Jalebi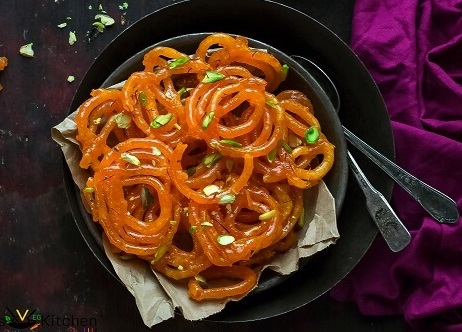 Jalebi is like the heart of Indian Desserts. The two and a half turn twisted dessert is always there on every festival. It is the most cherished dessert in India. This dessert has a long history and it is an integral part of the Indian Dessert.
In India children love Jalebi, the youngsters love Jalebi even the old age people love it! Jalebi is our National Sweet so how can we miss celebrating this Holi without Garam Jalebi. There is no doubt that this is among the most mouth-watering Holi dishes one can have. 
Preparation Time: 50 mins
12. Halwa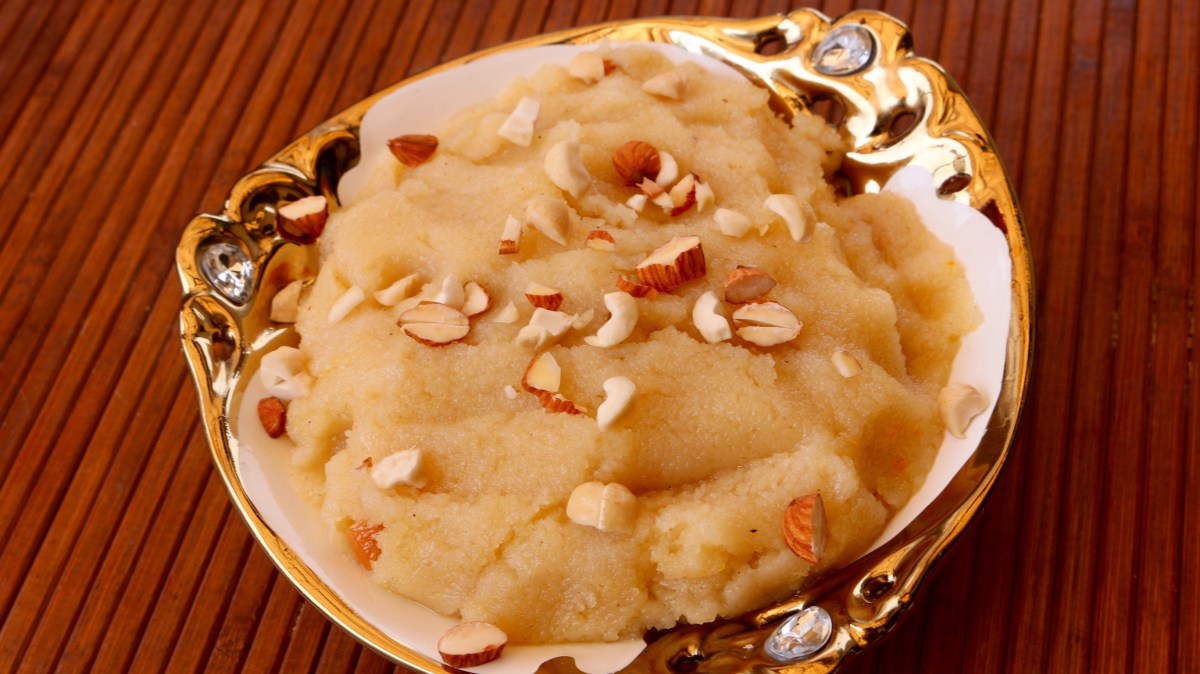 After the festive lunch is over you rush to your mother and ask her Halwa hai kya?
Yes! That is the kind of relationship we have with Halwa. A festival is incomplete without a good bowl of Halwa.
Halwa garnished with Kaju and Badam is like a small piece of heaven served to you. It is the best homemade dessert which is easy and tasty. A good bowl of Halwa is a must-have on Holi.
Preparation Time: 40 mins
13. Puri - Aloo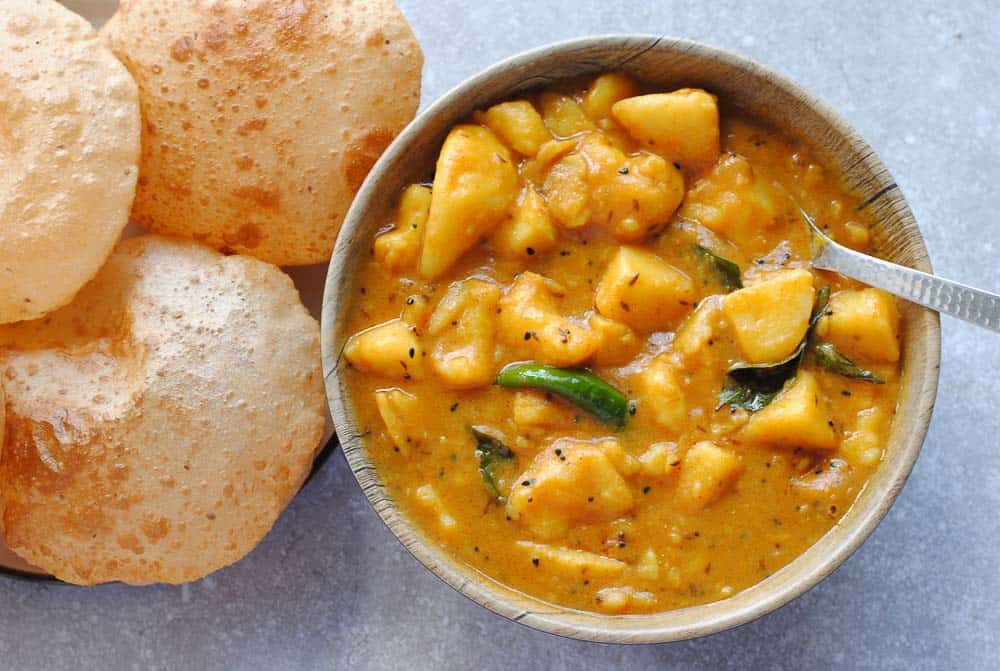 Puri and Aloo are like an unbreakable bond, the power duo enhances the festive mood. A festival seems incomplete without a puri aloo dish. And when it comes to Holi Poori Aloo is a must.
Deep-fried puris with spicy aloo bhaji are the dish we wait to look for on festivals. Soft and light puri with spicy aloo bhaji tastes awesome.
This Holi, enjoy a fine platter of puri-aloo bhaji with your family and create some quality moments on this festive occasion. This is one of the best Holi recipes for you to try at home. 
Preparation Time: 40 mins
14. Kulfi Faluda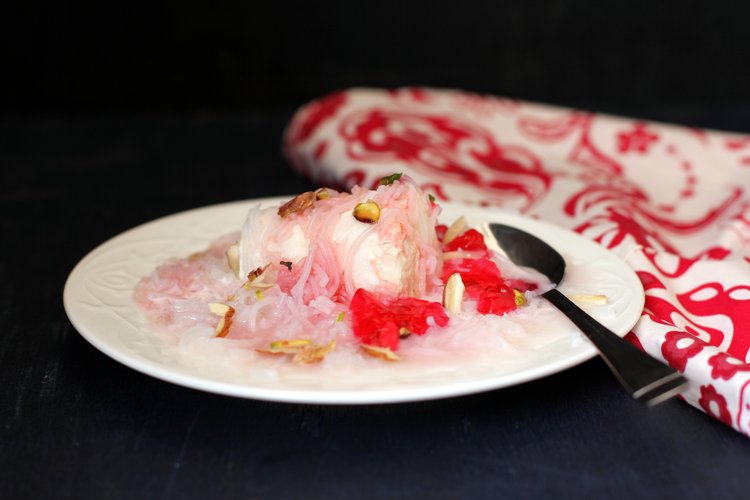 At the end of a wholesome lunch am sure you will crave something that will soothe your taste buds and has a refreshing feel to it. What can do better than a kulfi faluda?
Kulfi faluda is a perfect dish to end the Holi lunch with. A satisfying bowl of kulfi served with faluda, sabja seeds, dry fruits and rose water will taste heavenly. From kids to adults everyone in your family is going to love this dish.
It is one of the most colourful Holi dishes that you can try. 
Preparation Time: 1 hr 40 mins
You might be interested to know how to remove Holi colors.
15. Chole Bhature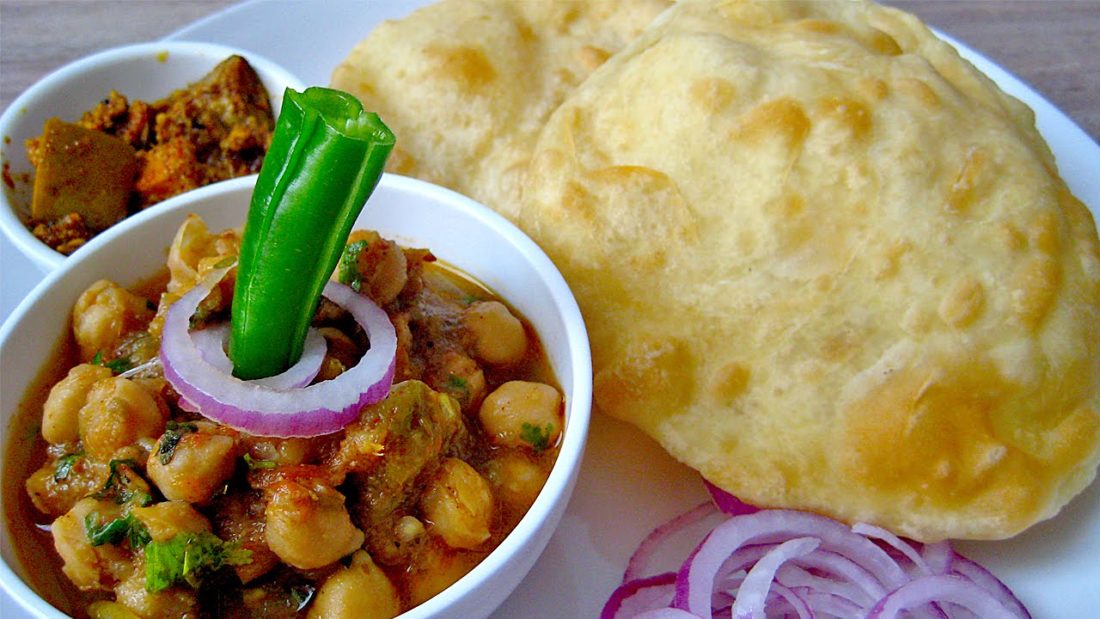 Festivals and chole bhature are a great combination of Indian food. This list would have been incomplete without mentioning the super-duper yummy chole bhature.
This Holi add chole bhature in your menu and make it extremely memorable for your dear ones. Your family is going to love this wholesome meal. After all who doesn't enjoy the spicy flavored chole complimented with soft and crispy bhature.
Don't forget to add some tasty pickles and fresh salad as sides. Chole Bhature is a wonderful lunch you can cook for your dearest family.
Preparation Time: 1 hr 20 mins
So these were the Best Traditional Holi Food that you must know about.  We hope this article may have been of some help to you. Also, thank you for reading it until the end. For more such amazing articles, blogs and updates keep following our website. 
Conclusion
Holi is incomplete without getting to taste some delicious foods and sweets, I can understand as I love to eat sweets, Gujiyas, to be precise. And to help you all out with what to eat this Holi, in the article above, we have discussed the best trending Holi foods. I hope this article has brought water in your mouth and made you eager for the Holi to arrive.
Make sure you share this article with your friends so that they can also know about these mouth-watering edables.
Frequently Asked Questions
Q. Which are the best offers on Holi?
A. Amazon, Flipkart and other e-commerce sites have come many attractive offers on Holi. You can shop Holi essentials such as clothes, sweets, puja articles at affordable prices. Holi offers are also available on electronics and appliances.
Q. Are there any upcoming sales on Amazon?
A. Amazon is all set to host Holi Sale in March. Get up to 90% off across all categories with Amazon Holi sale 2022.
Q. Are there any Holi sales on Flipkart?
Ans: Flipkart will host its Holi sale in March. With Flipkart Holi Sale, grab discounts on fashion, accessories, electronics, and more.
Q. Are there any offers and sales on Holi?
A. The top online shopping sites come up with great discounts on Holi. You can avail of Holi sale offers from leading sites such as Amazon, Flipkart, Myntra, and Pepperfry.

Join Telegram Channel & Get Instant Deal Alert

75,062+

participants