33 days ago
How to Buy Organic Holi Color Online?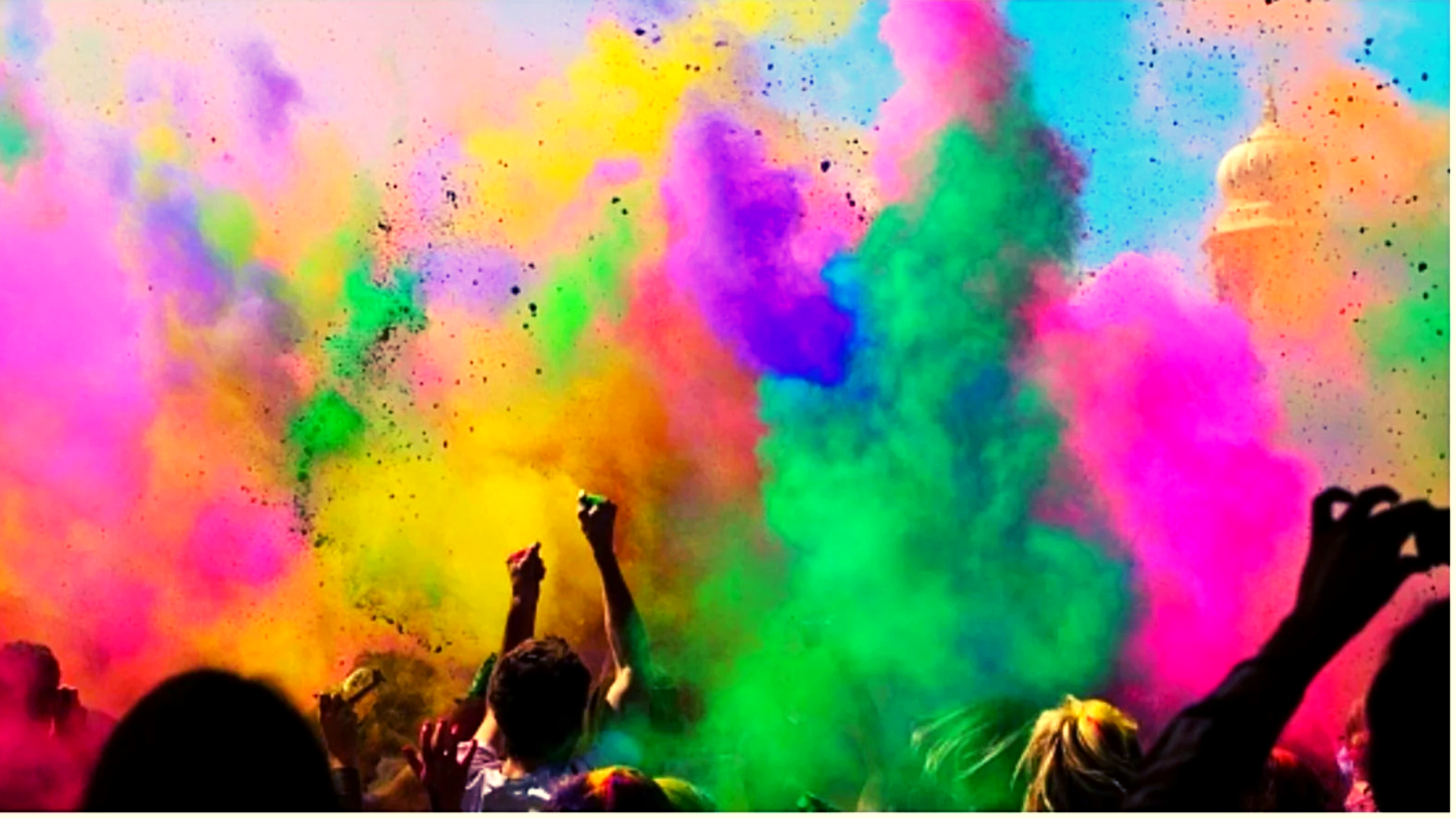 The beautiful festival of colors, sweets and bhaang is here. Are you excited to play Holi? Of Course, you must be! But holi becomes problematic with normal colors, which are harsh on the skin. 
So, this year make your celebration safer with organic colors. Now, the question is, How to buy Organic Holi Colors Online? Holi colours can be purchased online. Organic colors are preferred for their safety as they are environment-friendly and biodegradable. 
With the increasing awareness of the danger of chemical colurs, the stores selling organic colors have seen a significant rise in recent years. Natural and organic colors boost eco-friendly Holi. 
In this article, I will tell you the websites where you can buy these colors online. Also, I have written about how you can make herbal gulal in your home. 
Also, after having a blast with lots of colors with your friends, if you get any issue in removing colors, then you can read our dedicated article on How to Remove Holi Colour.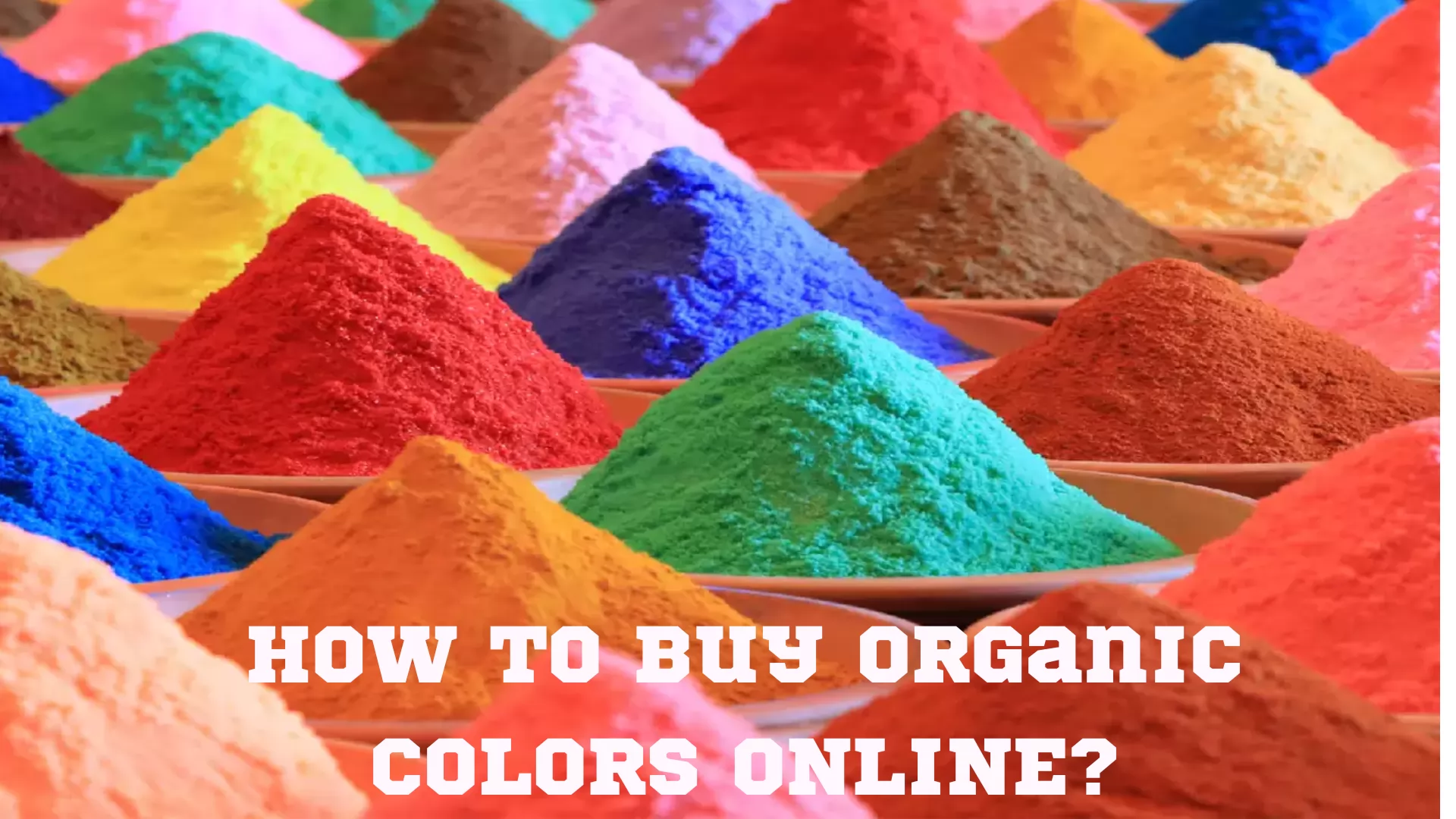 Where to Buy Organic Holi Colors Online?
Holi colors are available on various sites, but there are some of the trusted ones that I have listed below. Here you will find trusted organic products.  For many other offers, you can visit our store page.  
1. Phool.co 
Phool is a growing enterprise which converts waste from temples into biodegradable packaging and bio-leathers. This is the site where you can find a variety of organic colors with an affordable price. 
2. Amala Earth
Amala earth is a company that promotes conscious living. Humans and people live together with harmony. The company produces eco-friendly products and part of that is the holi color this season. Shop this season and enjoy the festival with unlimited colors. 
3. Amazon.in
 On the occasion, Amazon has come with a special Holi Store. It is one place destination for all your shopping needs this season. You can also find organic colors at very good prices with Amazon Holi Online offers.
4. Flipkart.com 
You can also check Flipkart Holi Sale for buying everything from organic colors to pichkaris, clothes, gifts and more. Apart from a wide range of products find some amazing deals as well.
5. IGP.com
 The website is popular as a gifts portal. And on the occasion of Holi, you can buy everything from organic colors to unique gifts on Indian Gifts portal(IGP.com. And don't forget to check the IGP coupons to save on every purchase.
6. Bigbasket.com
You would have heard of Big basket as a website for online grocery shopping. But you can order organic colors as well from Big basket. From herbal colors to water balloons and gifts the website takes complete care of your Holi Shopping.
7. Firstcry.com
 The website is popular for providing a wide range of kids and baby care products. And if you are looking to buy Holi colors online you must check Firstcry. Apart from herbal colors, you can find a wide range of water guns and Holi gifts on Firstcry.
Benefits Of Playing With Holi Organic Colour
The quality of colors used to play Holi have a long-lasting effect on your health and the environment as well. The Holi Colors were traditionally made with flowers, herbs, and spices.
The synthetic colors that are cheap and made of chemicals and dyes are enticing but the consequences can be deep. They can leave you with rashes, blisters, and itchiness. The substances used for synthetic colors are not readily degradable as well.
Good for skin

Easy to wash off

Safe for kids

Bio-degradable
Tips for Buying Organic Holi Colors
Check to ingredients to make sure there is no presence of harmful substances.

Look for certification on the package.

Buy trusted brand colors online.
How To Make Organic Holi Colours at Home?
If you want to know how to make organic Holi colors at home then here we have mentioned every possible way for you as you cannot trust all the Holi Colours which are available in the Indian market for you to buy. 
So if you are extra conscious of your skin to be safe this Holi, then you can make the Holi Colours at home too!! So here we have mentioned how to make organic colors.
1. Herbal Gulal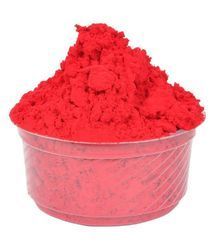 So let's start making the Herbal Gulal at home. All you have to do is collect the ingredients and then start making. Ingredients which you need to make the Organic Gulal are:
Arrowroot Powder 200gm
Haldi 100gm
Marigold Flowers 50gm
Orange Peel Powder 20gm (Finely Powdered)
Essential Oil Of Lemon or Sandalwood 20 drops. 
Once you gather all these ingredients, then you have to put all the ingredients in the large plastic mixing bowl or tub and then mix it gently. 
You will see a beautiful yellow-colored, safe, and natural gulal being made.
2. Herbal Water Colour
I am sure not everyone likes to play Holi with just colors. There must be many people who love to play a wet Holi so if you want to play wet Holi, then you have just to buy the Tesu Flower.
Get the Tesu Flowers and soak the 100gm of flowers in a bucket of water overnight. In the morning you will see the beautiful Sa
You can have the children fill balloons or their water cannons with this safe, natural-colored water.
3. Organic Pink Colour Shades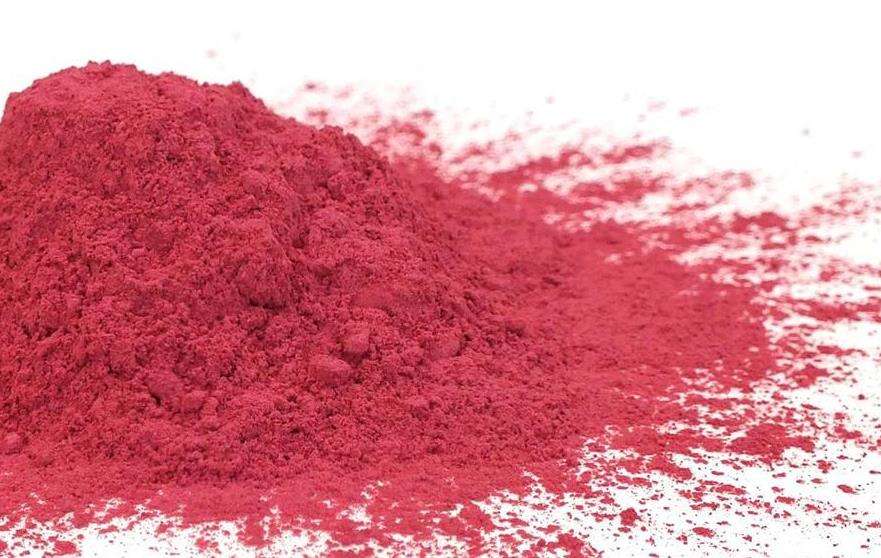 If you are planning to have all the shades of Pink, then Beetroot is an excellent agent. All you have to do is boil the few pieces of Beetroot in a cup of water, and it will create dark magenta-colored water. 
You can also keep pieces in the water and let it rest for a few hours for the color to develop. 
For dry powder, grind Beetroot to make a paste and let it dry in the sun. Mix with besan or wheat flour and use. Hibiscus flower is another good option.
4. Saffron Tinge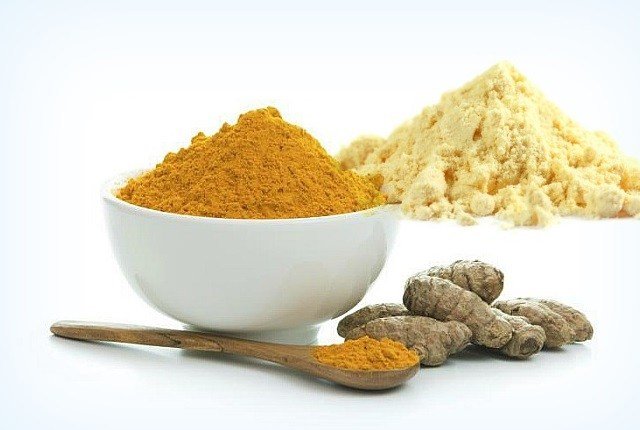 If you want to make Saffron, Orange, or Yellow organic Holi colors then it is very easy. For powder, you can take besan and mix it with some Haldi along with a little water to make it a pure shade of saffron, yellow, or orange. 
Then leave it in the sun to dry. For watercolors, soak henna leaves in water overnight and use the water to play Holi in the morning. You can also use henna paste.
5. Organic Green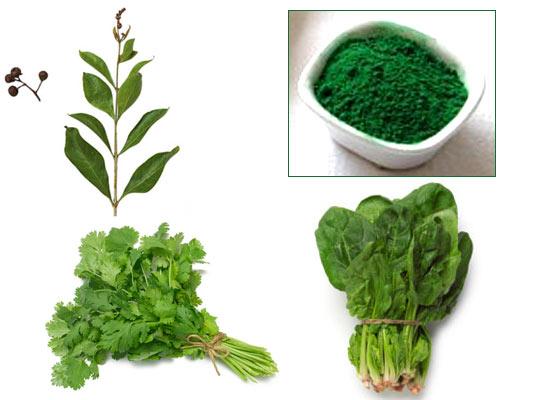 Why just red or pink this time go green!! It is a very simple organic color to be made at home. If you want to make Green Organic Holi Colours, then you just have to get all the green leafy vegetables to get a green color. 
You can get Spinach and also Coriander Leaves to make the Green Holi Organic Colour.  You have to do is make a paste of the vegetables and mix it with water and play your Holi.
Tips to Play Safe Holi in 2023
Apply oil and around your ear lobes.

Apply oil on your face other exposed body parts like arms and hair.

Place a small ball of cotton into your ears before going out to play Holi.

Clip your nails and apply dark nail paint.

Avoid shaving before 2-3 days.
Conclusion
Holi is the festival that symbolizes the victory of good over evil. The happiness of the festival increases when there is no harm to anyone. I hope the above information regarding How to shop organic holi colors online. If you still have any queries, drop them in the comment section below. 
Frequently Asked Questions
Q. Are organic holi colors safe?
A. Yes, totally organic holi colors are safe. They are made with flowers and are soft to skin, easy to wash. 
Q. How to make organic Holi color at home?
A. Organic colors can be made easily at home, you can read the process of making it in the article above. Just click on the link Where to Buy Organic Holi Colors Online. 
Q. Is Holi paint toxic?
A. Yes, Holi paint is toxic, they cause skin cancer. 
Q: Which are the best offers on Holi?
A: E-commerce sites such as Amazon and Flipkart have come many attractive offers on Holi. You can shop Holi essentials such as clothes, sweets, puja articles at affordable prices. Holi offers are also available on electronics and appliances.

Join Telegram Channel & Get Instant Deal Alert

75,062+

participants