161 days ago
Best 20 Organic Food Brands in India: Choose the Right Food to Stay Healthy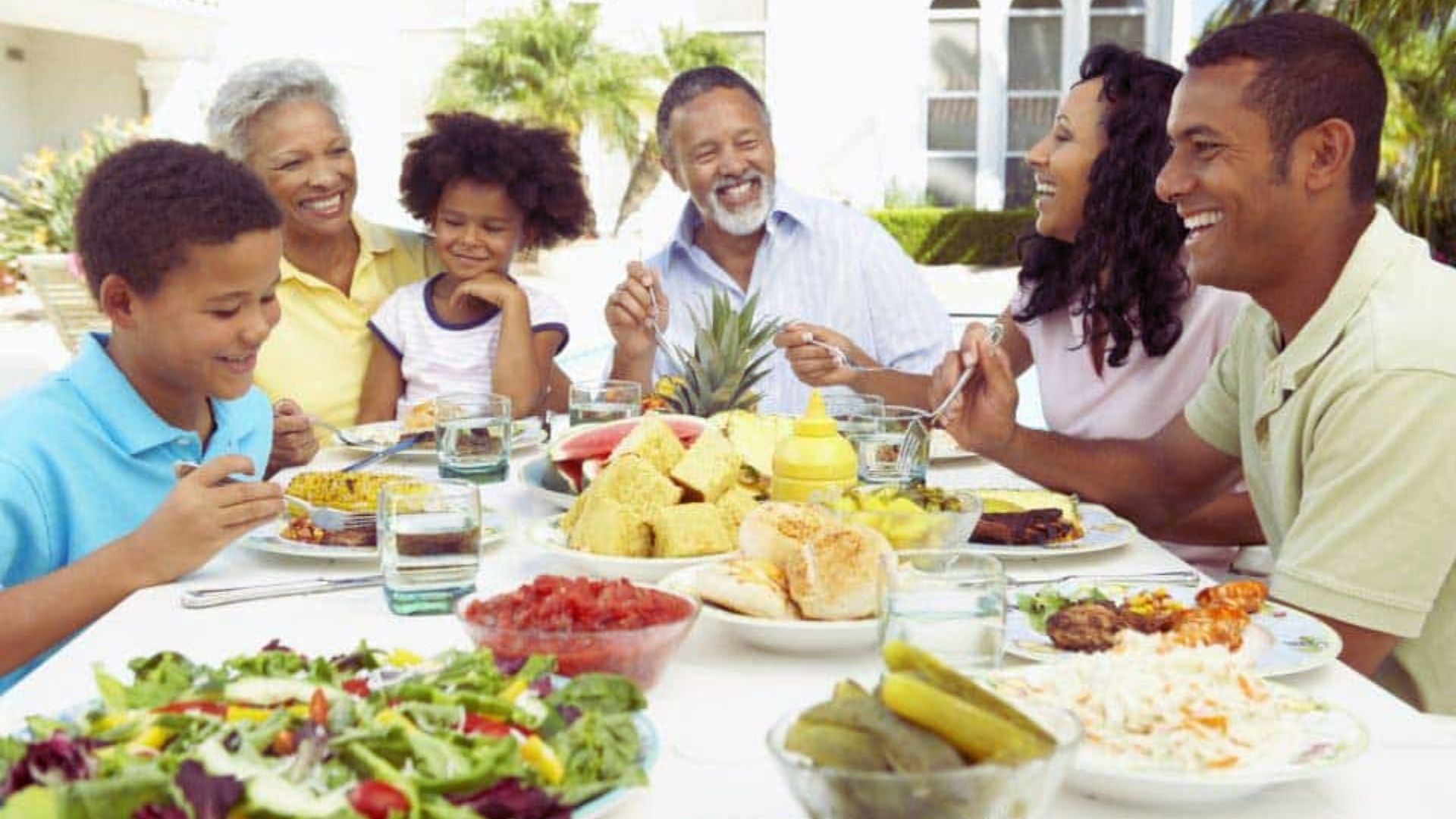 Our food plays a significant role in keeping us physically, mentally and emotionally healthy. That's why, these days, organic food has become quite popular and gaining more & more acceptance. 
So we have come up with an amazing article on best organic food brands in India that are right for you. 
Organic food is safe, natural, wholesome, prepared, produced, and processed without chemicals. Many organic food companies in India offer 100% organic and natural food products. These fresh food items come directly from farms without chemical preservatives. 
Organic food products are available online, and you can get them at pocket-friendly prices.
You can also take a look at our article on best multi-grain atta for a more healthy lifestyle.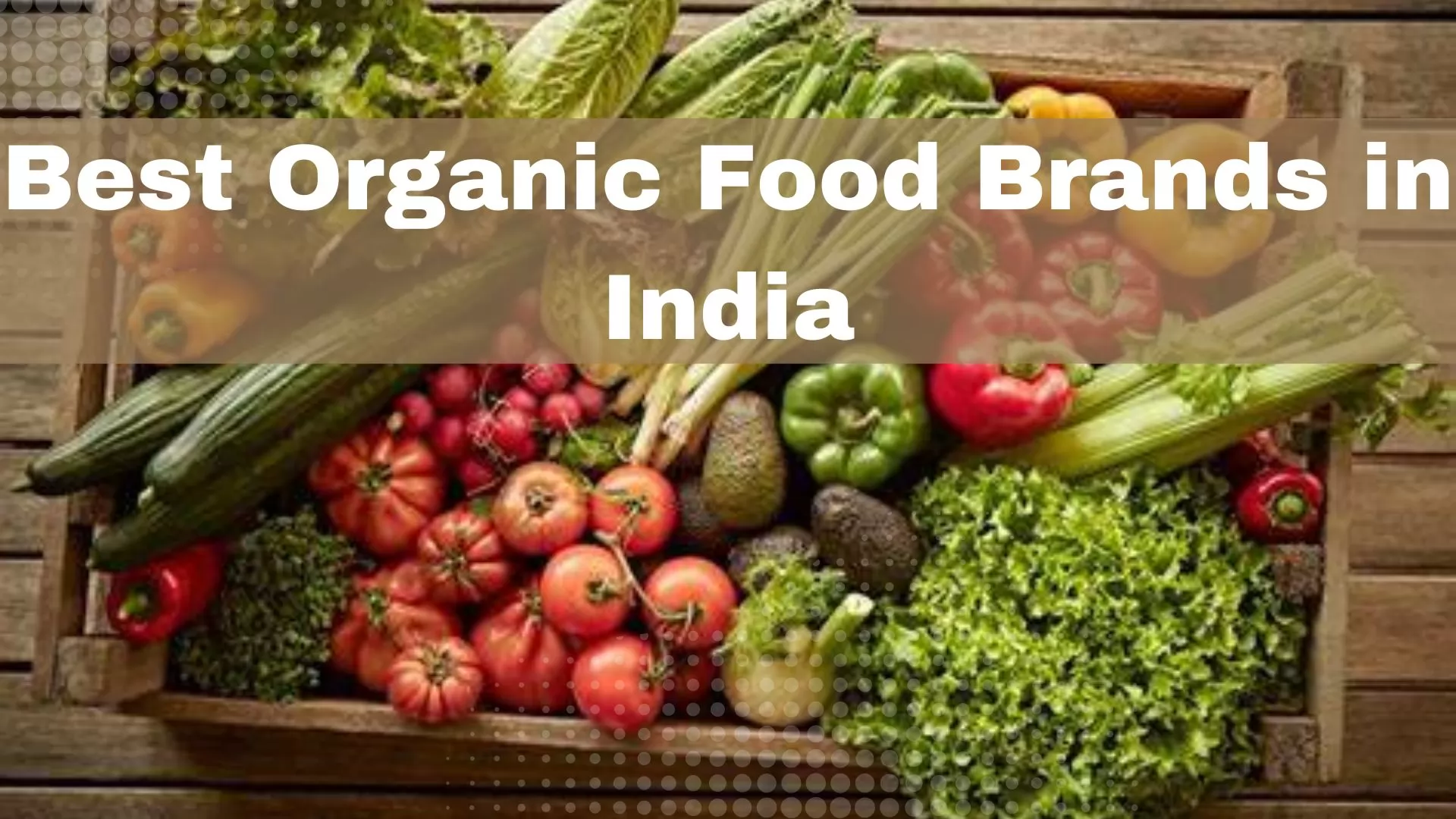 Table of Contents
[ Show ]
List Of 20 Best Organic Food Brands in India
So, here is the list of best organic brands in India which offer pure and gluten-free food items.
| | |
| --- | --- |
| Organic Food Brands in India | Popular Products Range |
| | Pulses, Masalas, Dry fruits |
| | Rice, Spices, Health products |
| | Jams, Pickles, Snacks |
| | Vegan range, Gluten free range |
| | Cooking essentials, Packaged food |
| | Vitamins |
| | Cooking essentials, Ready to eat products |
| | Frozen fruits and vegetables |
| | Fruits and vegetables |
| | Tea, Herbal supplements |
| | Healthy seeds, edible oil, Honey, Dry fruits |
| | Dairy products |
| | Fruits and vegetables |
| | Drinks |
| | Snacks, Beverages |
| | Ready to eat, Tea and coffee |
| | Gourmet cooking, Snacks |
| | Fruits and vegetables |
| | Oils and Spreads |
| | Herbals, Juices |
Review of Best Organic Food Brands In India
Here is a detailed review of all the Top organic food brands in India. Choose the best one for your family. 
1. Pro-Nature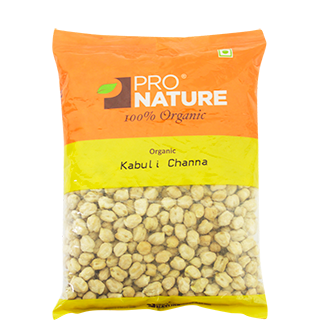 This organic food brand is a good option for people who look for gluten-free food items. It also offers the option of buying items online.
This brand is well known for selling the purest form of organic food products produced without harmful pesticides and chemicals. You can shop for pulses, cereals, honey, and more from Pro nature.
The best part is you can buy this brand's products from online stores like Amazon, Big Basket, Grofers and more at very reasonable rates with online offers. It is one of the best organic brands in India.
2. Organic Tattva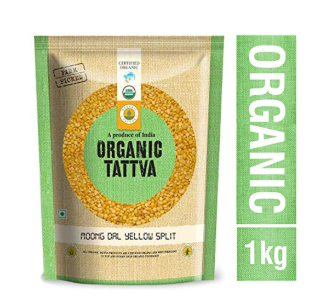 Organic Tattva is yet another Popular organic food Brands in India. It sells the gluten-free, fresh and natural products. They offer a variety of products, including cereals, grains, and pulses, with no compromise in quality and quantity.
They also offer vitamin supplements to support sustainable health growth—no use of fertilisers, additives, preservatives, and pesticides in the products. The food products are all-natural, unprocessed and entirely safe for consumption.
Consuming or intake organic products is more ethical because they never affect your health and provide complete nutrition to your body. And this brand assured to proffer 100% healthy, natural, and fresh products. This, in turn, helps you maintain a balanced diet.
3. Organic Garden

The organic garden is also an amazing brand which offers organic food products at very pocket-friendly prices. This brand sells healthy and natural food items right from the agricultural land.
The people working with this brand put hard efforts into offering the consumers high-quality fruits, vegetables, and grocery products for a healthy lifestyle. The brand makes the consumer to avail of premium quality and chemical food items and beverages.
The food items of this brand are enriching and healthiest for the sustainable growth of the people to avoid any health issues or problems.  It will be among the top organic food brands in India in 2023. 
4. Vision Fresh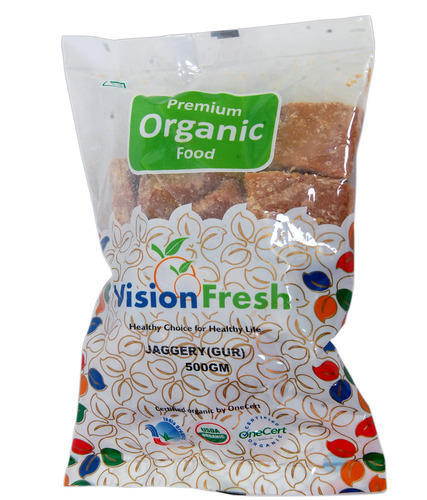 Vision Fresh is online with various organic products considering the rising health issue in the generation. However, vision fresh products are available at the online platform where people have the option to buy organic food products for no more compromise on health.
It is pretty popular among people who eat organic food products. In short, it is a trustworthy brand with a lot of variety in certified organic food.
So, next time you don't need to look here and there to find the best organic food; visit Vision Fresh's website and shop for organic fruits, vegetables, and groceries.
5. 24 Mantra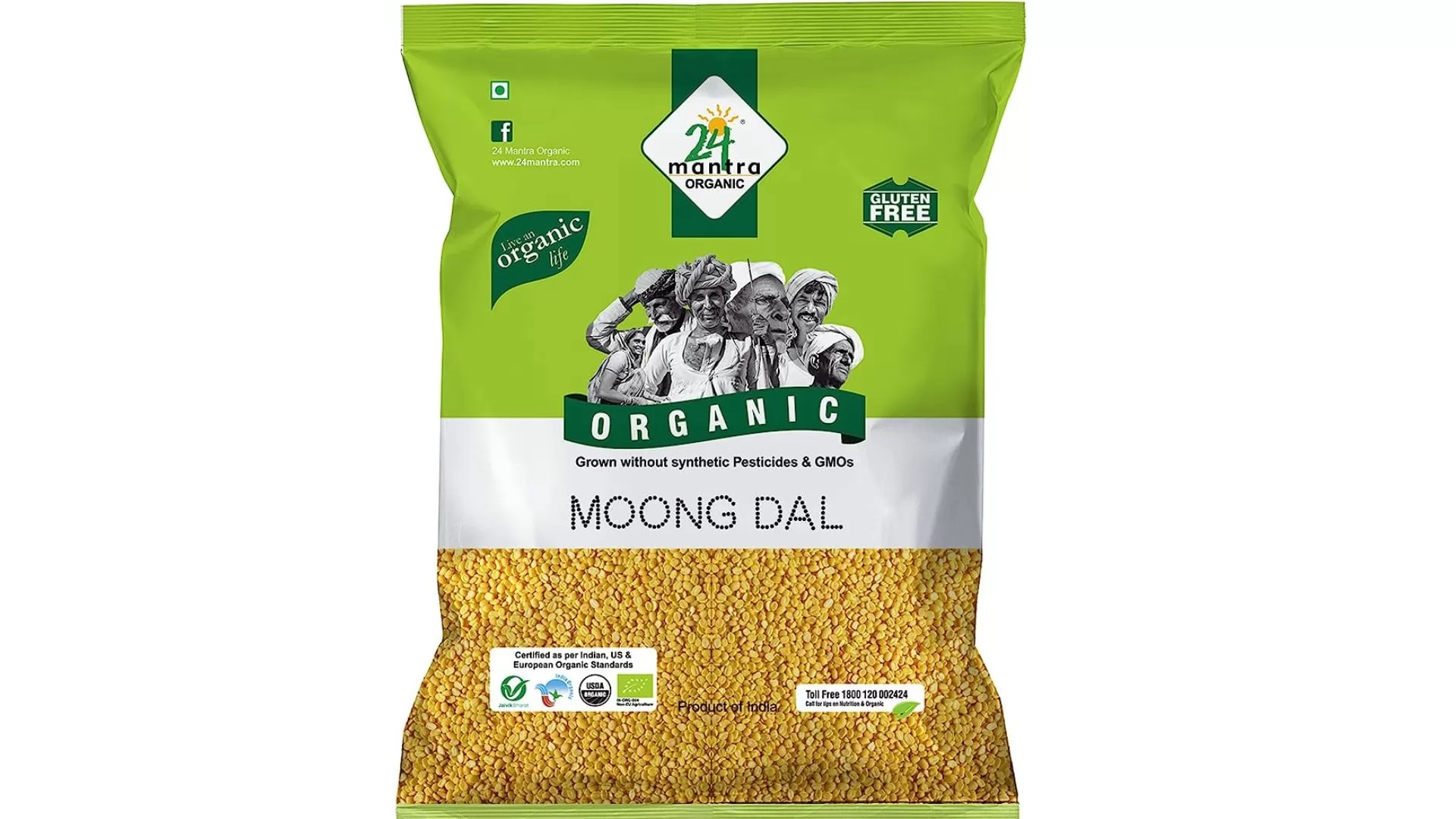 This organic food brand, 24 Mantra offers home-made quality food products to the customers with a wide range of food departments and food categories for them to choose any food items as per their choices and preferences.
As acclaimed by the brand they are engaged with the local farmers to bring out the best food products right from the agricultural land with no pesticides included in it.
6. Walgreens farm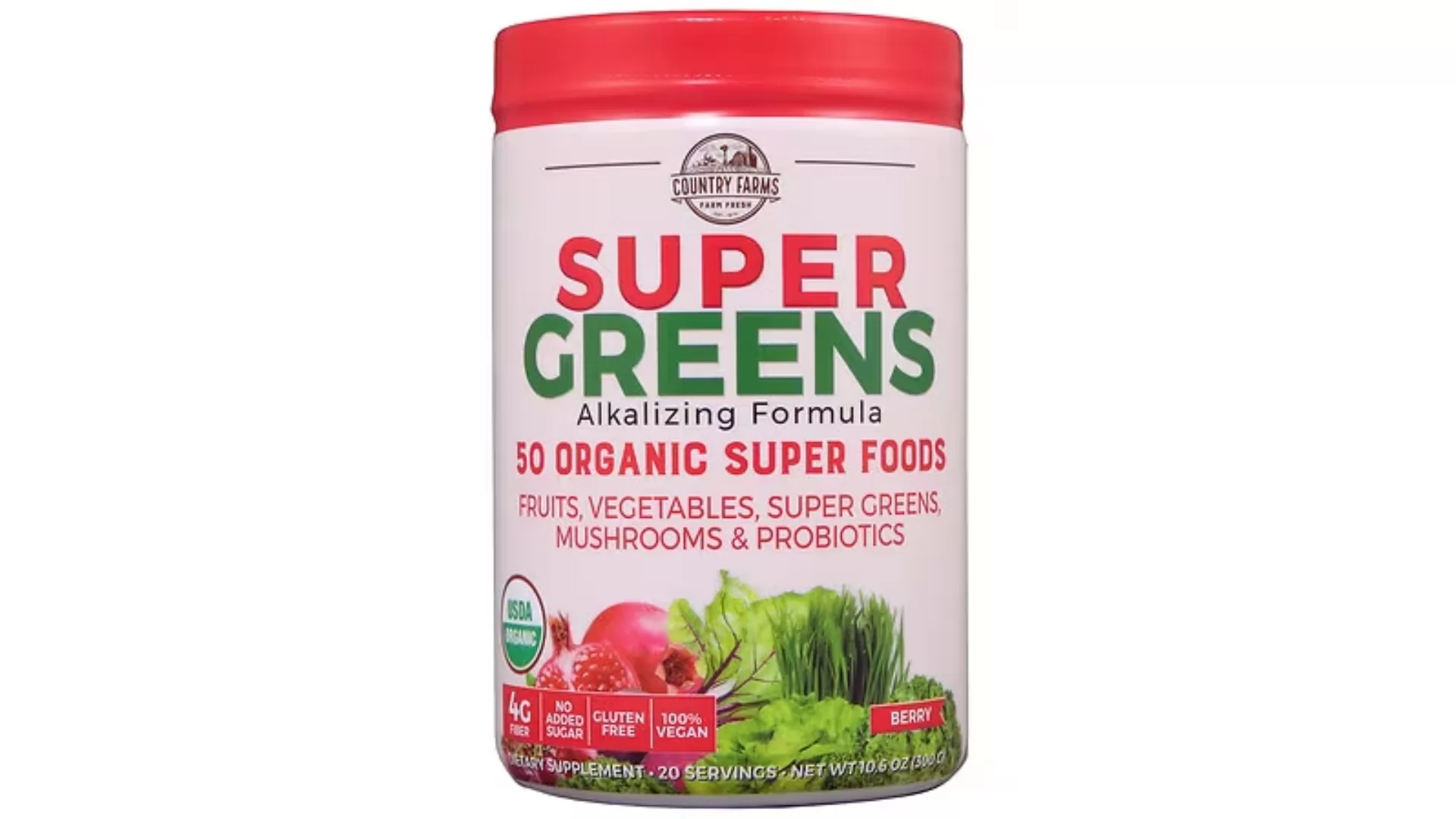 Walgreens Farm is an organic food brand run by a chain of women's networks. You can only find fresh farm food products with no chemicals or harmful additives here.
From organic baked chips, spreads & butter, exotic spices and chillies, this food brand serves a wide range of organic food products in India. 
It is a unique food brand serving international flavors with an Indian touch. This food brand has carved a niche in serving the best food to maintain freshness, and purity in the items that they're selling to the customers.
7. Conscious Food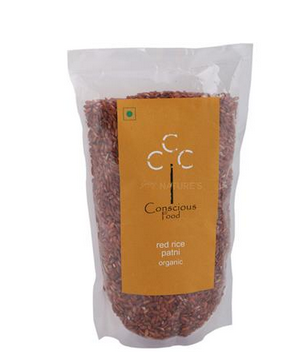 Conscious Organic food brand is well known for organic, sustainable, locally sourced, and pure vegetarian products to customers with varied choices and preferences.
They sell natural food items like cereals, edible oils, snacks, packaged meals and snacks, organic dry fruits, and natural sugar to promote mental and physical fitness in your daily lifestyle.
The food offered by conscious food has natural quality food with high nutritional value to avoid health damage. It has earned a good place in the list of organic food companies in India.
8. Just Organics
Just organics is yet another trusted and renowned organic food-selling brand. It offers natural, pure and healthy products to consumers. 
They mainly sell fresh organic fruits and vegetables with 100% purity and no chemical compounds. This famous brand provides fresh vegetables, fruits, personal care, cosmetics, and health supplements. They are most popular organic product brands in India
9. Down to Earth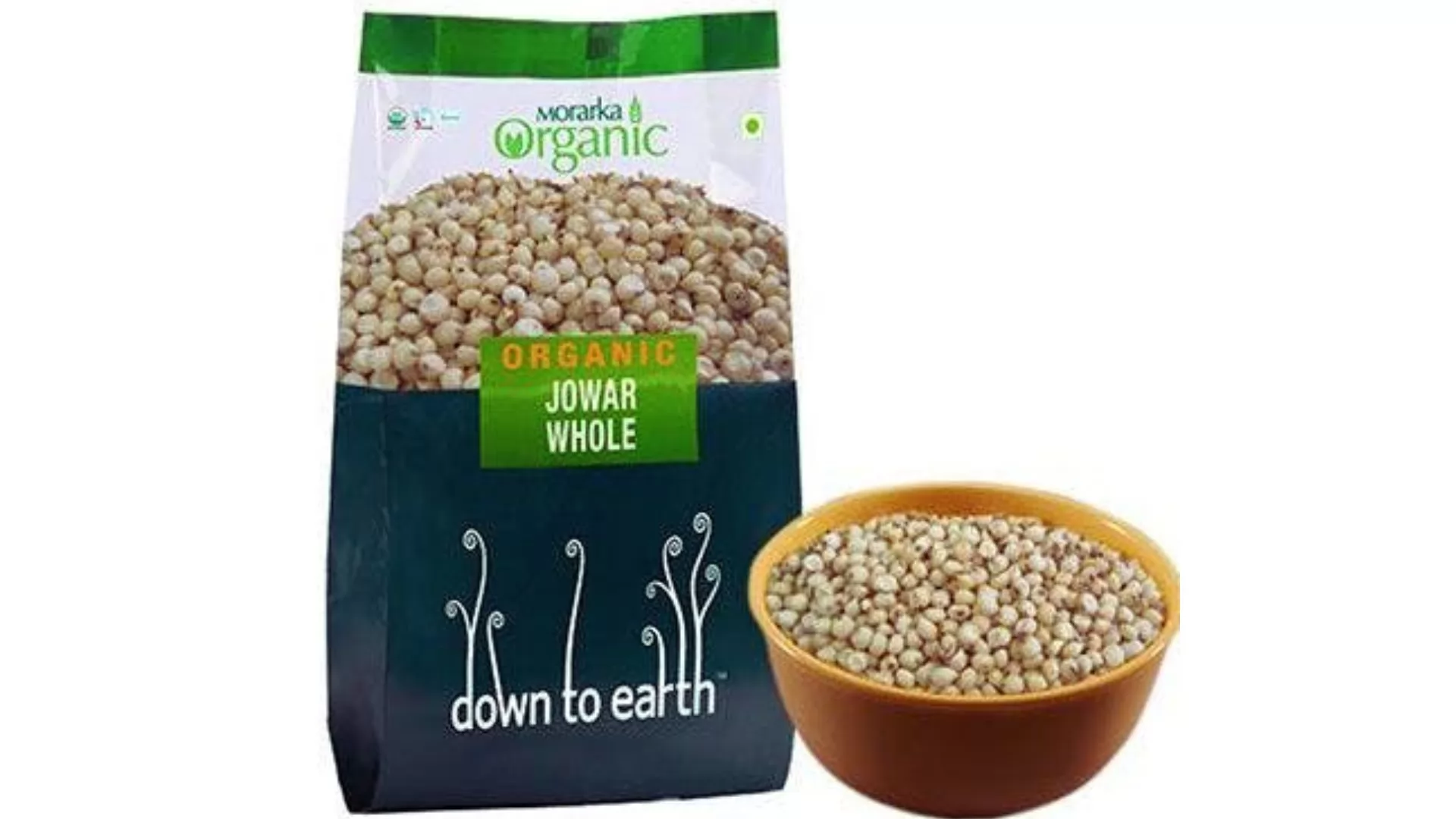 Down to Earth is an organic food brand that sells food products online and offline for the user's convenience. The food items offered by this healthy food brand are absolutely gluten-free and chemicals free.
At the online store of Down to Earth, you can shop for various food products, including herbs, spices, papad, chutney, beverage items and much more.
This means we don't have to compromise our health and eating habits. So, enjoy your favourite food which will no longer take a toll on your health.
10. Organic India
If you want to spend your money to buy some healthy food items, ths time goes for Organic India products. It is a trusted brand offering organic gluten-free products at very pocket-friendly prices.
The food offered by this product are completely free from foreign chemicals to provide all the essential nutrients to the body and complete nourishment. So, the list of organic food brands ends here. All of the above given are the Best organic companies in India in 2022
Choose organic food products that are nutrients rich and beneficial for your physical and emotional health and avoid the conventional one grown in harmful fertilisers.
11. Farm2Kitchen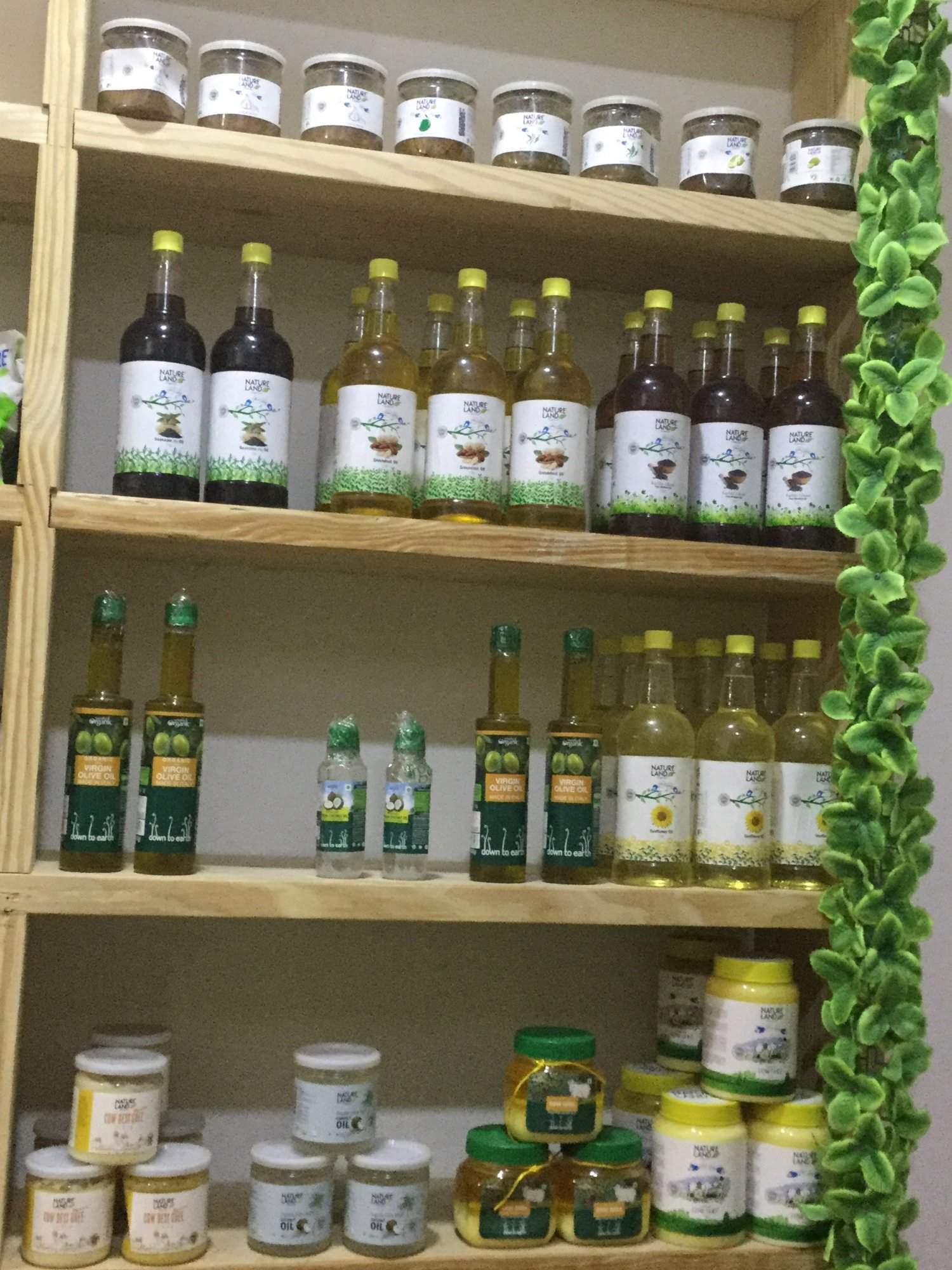 Farm2Kitchen is the oldest and most popular organic products brands in India. The company works with the famous tagline "Building healthy India".
They provide a wide variety of organic foods along with different qualities. The organization works with farmers in small cities and connects them to consumers in the metro cities. It is one of the best organic brands in India for tasty food. 
12. Pride of cows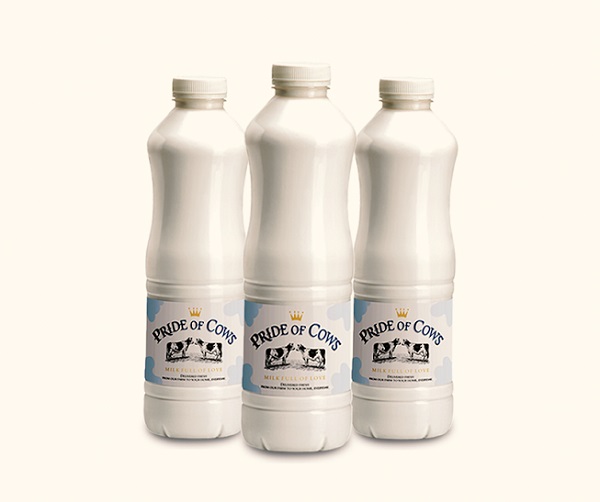 Pride of Cow sells products without mixing, and all the products, such as milk, skimmed milk, whole milk powder, ghee, processed cheese, butter, Dahi, Gulab Jamun are manufactured from pure milk. 
The brand uses international technology for feeding, milking, and processing. This healthy food brand delivers all natural products free from chemicals and 100% organic.
13. Mygreenkart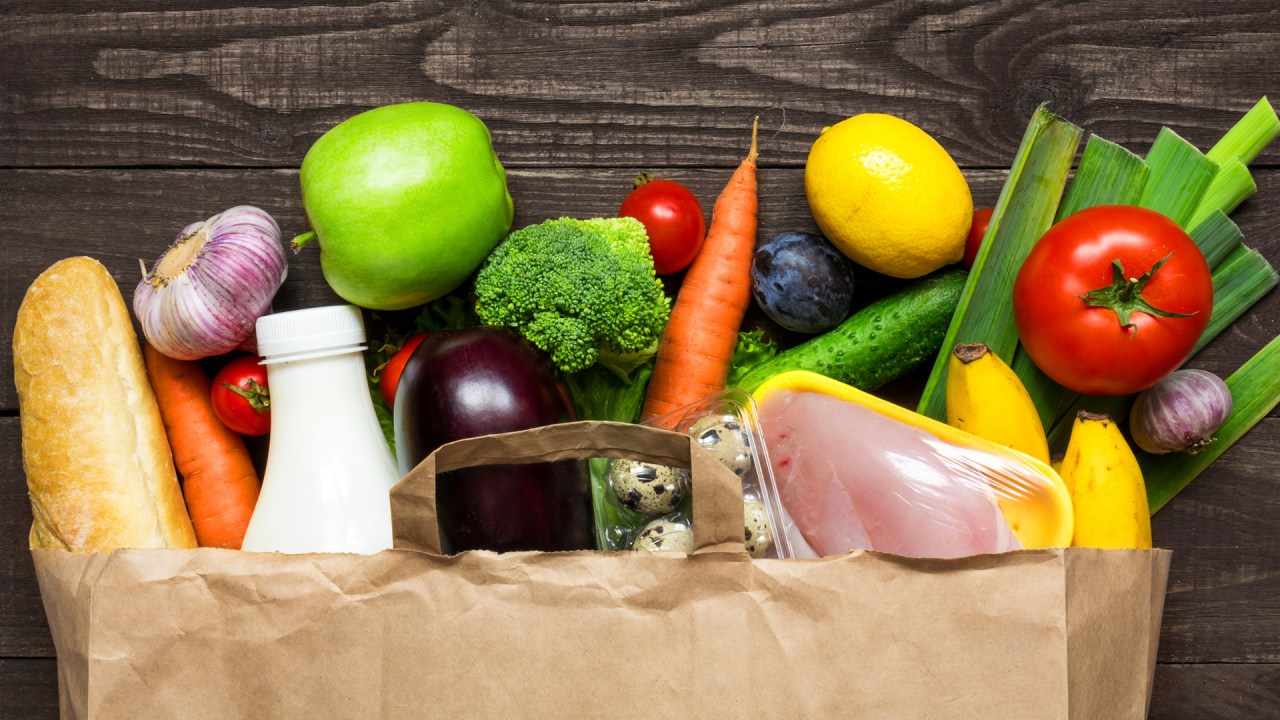 Mygreenkart is a company that focuses on organic materials for healthy living. They provide chemical-free products. They initially entered the market with some hair products and further expanded to LED lighting and home decor items due to the enormous demand.
14. Plum Organics Food Brand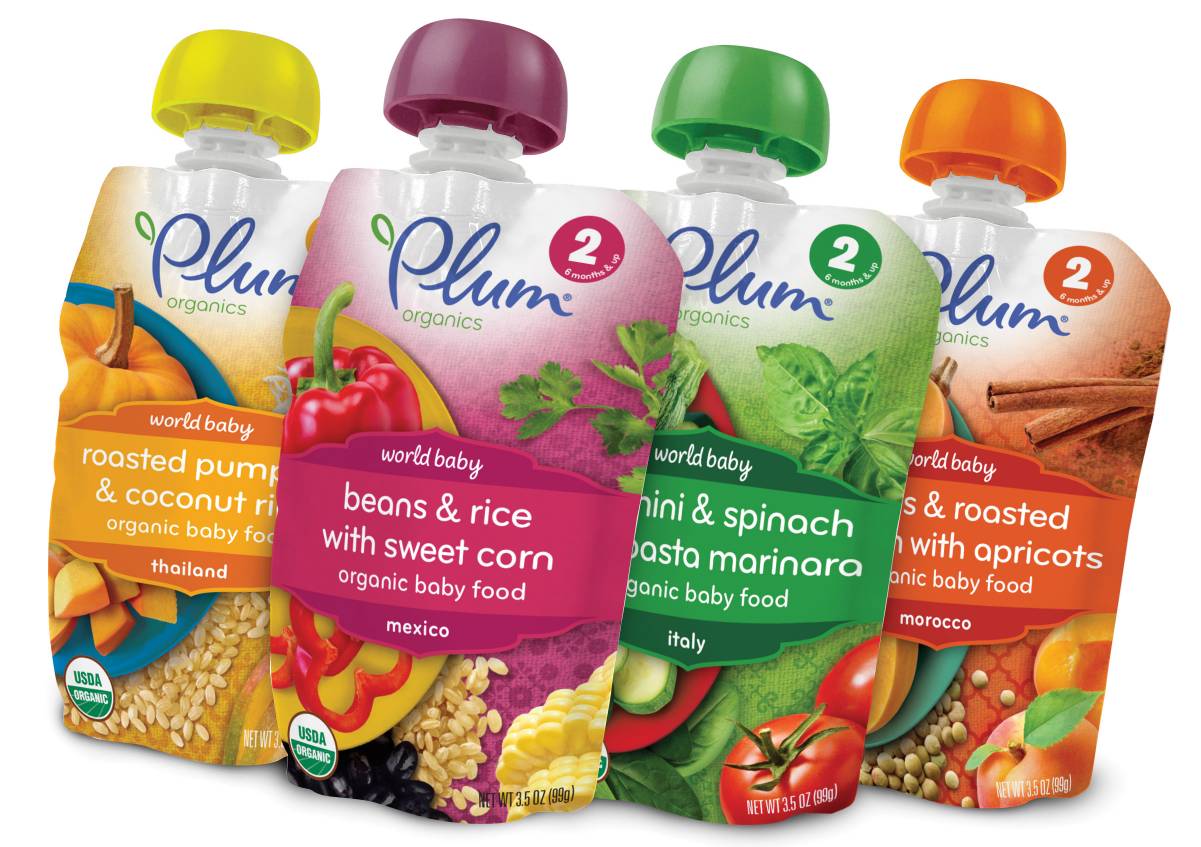 Plum Organics is a global brand that helps deliver organic food to all babies. The brand produces proper nutrients, which allows small kids to grow to their full capability. 
The brand also believes in sustainability, so their Plum's pouch caps come from recyclable plastic so that even mother nature is being taken care of. It offers a wide range of the best organic products in India.
15. Wingreens Farms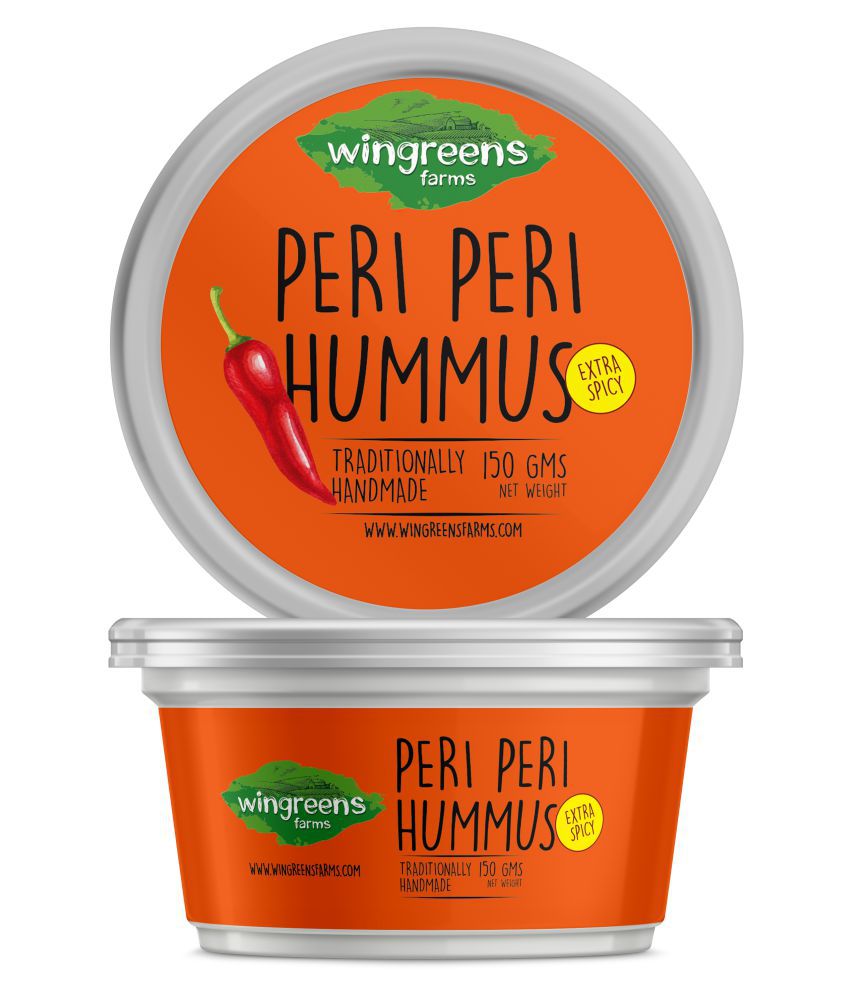 Wingreens is the one-stop shop for all Snack Lovers! The brand has Healthy Snacks to satisfy all your cravings, whether at a party or at the end of a long day! 
Wingreens snacks are traditionally handmade with the freshest and healthiest of ingredients with a unique taste and flavour. They have an incredibly vast array of Healthy Snacks options to choose from. They have an incredibly vast array of Healthy Snacks options to choose from. All of their products are organic and healthy for eating. 
16. Pristine Organics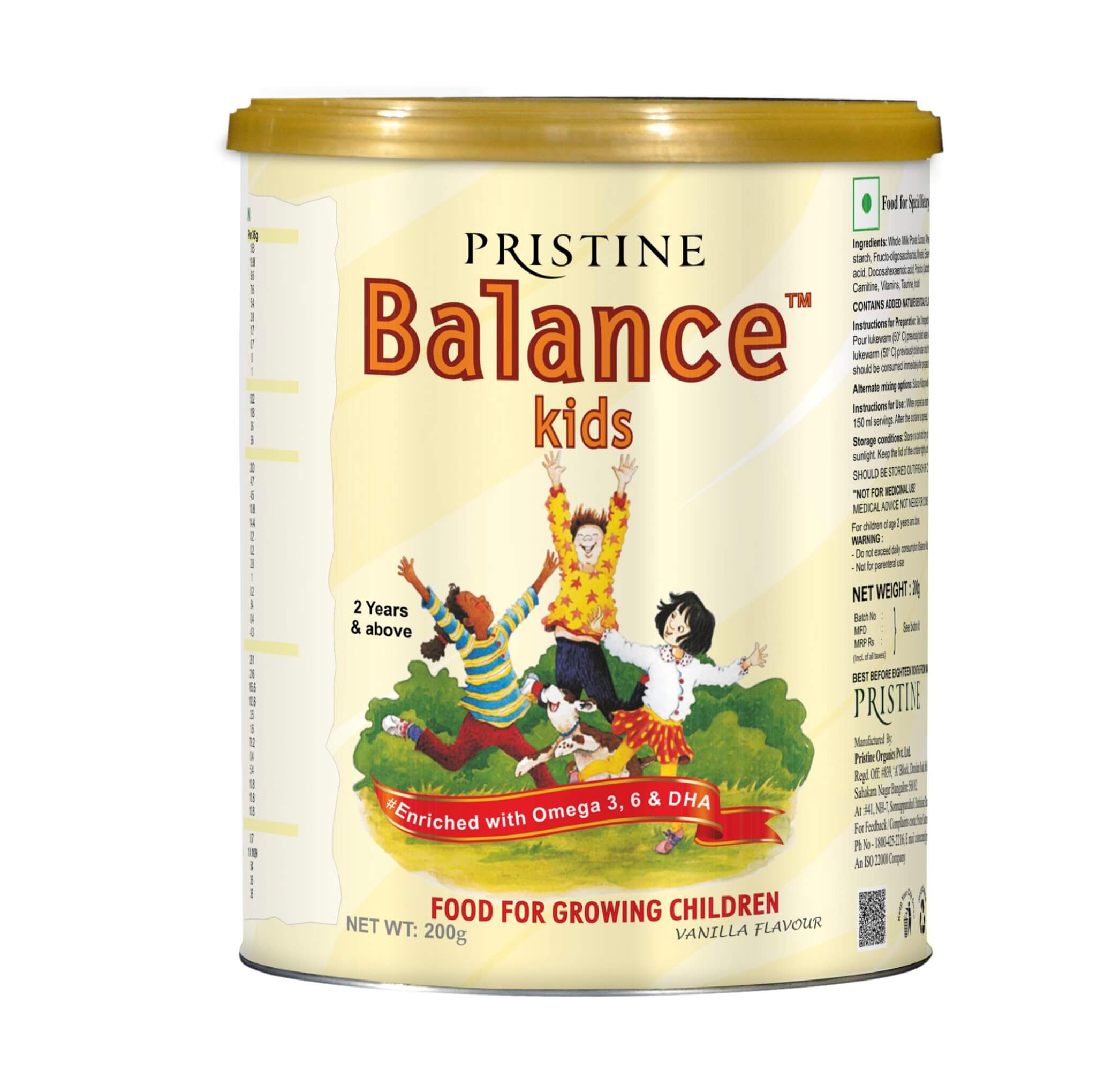 Pristine Organics was established to transfer science and technology into a socially helpful area of food and nutrition. The brand's journey started in 1992 to use tradition and technology in the dietary habits of everyone. 
Pristine manufactures organic and nutritional products using a wide variety of abundant, diverse crops. The products range from natural pediatric supplement to critical nutrition. 
Pristine focuses on nutritional research and designer diet formulations. The brand has been able to offer nutraceuticals, functional foods, and medical and metabolic diets. 
17. Pure and Sure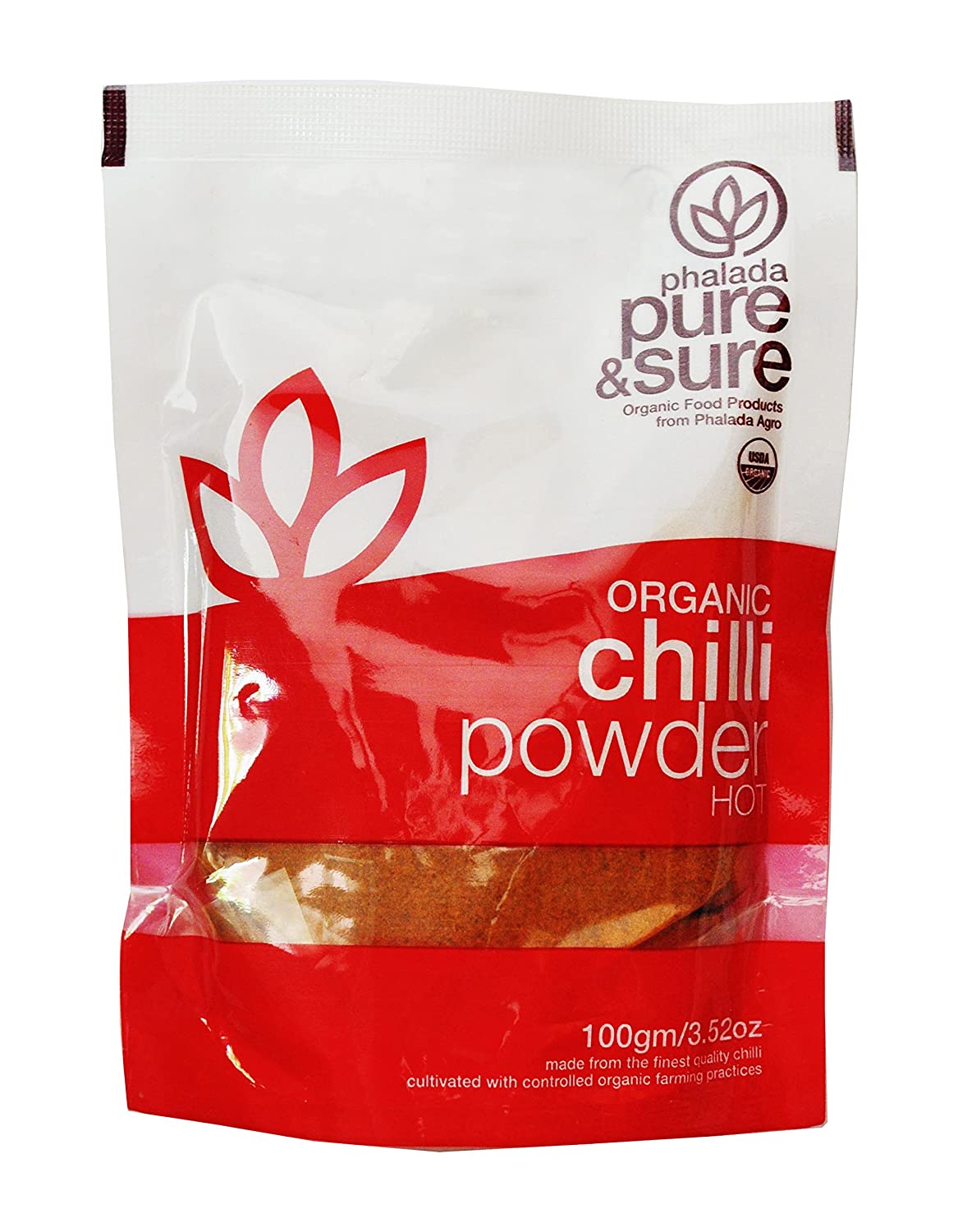 Phalada Pure and Sure manufactures 100% certified organic food products from over 20 years of experience in organic agriculture. The products are free of pesticides, additives or artificial ingredients.
The products are sourced directly from farmers and processed under stringent quality measures, and around 140+ products give you a truly natural experience. 
Phalada Agro follows sustainable farming methods keeping the harmony between humans and the natural world. Their farms and processing facilities have certification to Indian and International markets. 
18. Nature Organic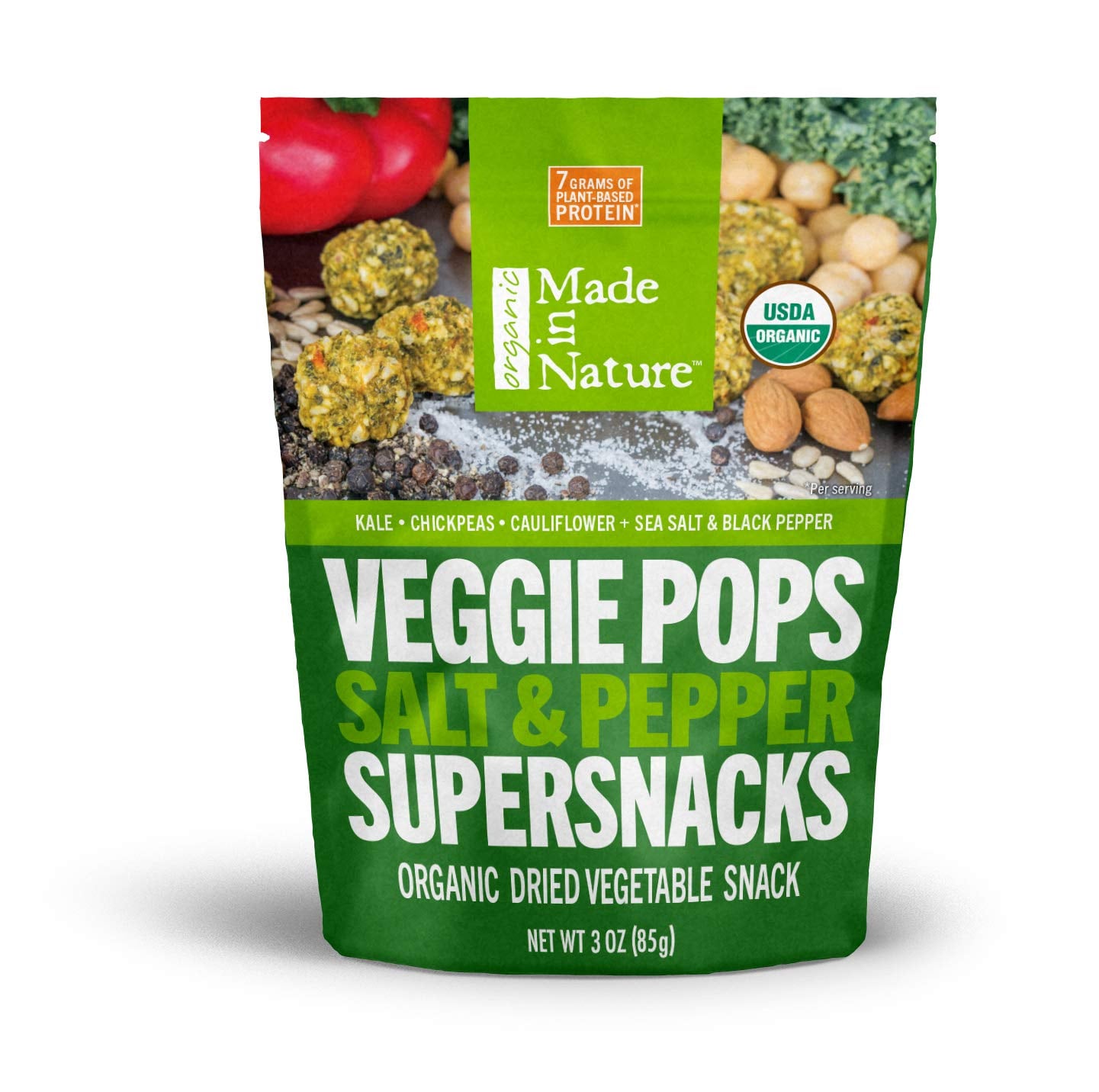 Nature Organic has been offering 100% Certified Organic food products to all. Under the Brand Pro Nature Organic, they have a range of 100% Certified Organic food products across categories.
The food products include Flours & Grains, Millets, Breakfast, Spices, Pulses & Beans, Sweeteners, Dry Fruits, Super Foods, Cold-Pressed Oils & Ready to Eat product range. You can also buy organic and healthy food online from Amazon, Flipkart and other top e-commerce websites. 
19. Nutriorg 
They are accessible under the name of Rattan Organic Foods Private Limited. They started with the urge to promote healthy eating as naturally as possible to lead a fitter and holistic lifestyle. 
The brand aligned its vision of living healthy by coming up with healthy products cultivated most organically without the use of any pesticides. 
The brand's aim is to reach out to people with healthier alternatives compared to conventional products, which are laden with hazardous toxins. It offers a variety of the best organic products in India.
20. SRG Organic Foods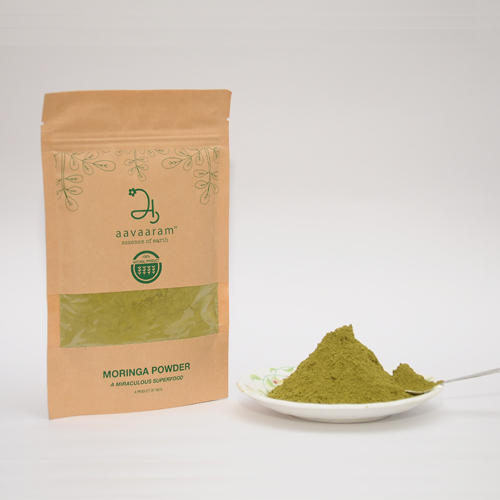 SRG has ethical and honest food retailers offering healthier food choices to bring in earthly essence for conscious consumers. The brand ensures that we get the most nutritious products while decreasing the food miles associated with our food.
The products are of high quality and meet the set standards. The brand follows virgin land farming under the foothills of the western ghats. If you are looking for healthy products that satisfy your sweet craving, read about the Best Jaggery Brands In India.
Organic Food and Its Benefits
The food which is processed or prepared without any chemical involvement is organic. Organic food is gaining popularity these days as the public is attracted to not using chemicals to produce and be healthy for their bodies.
Here are the benefits of eating organic food
It contains antioxidants, antioxidants are good for overall health as proven by scientific studies. 

Organic food intake can contribute to nutritional advantages, which help to prevent heart disease, cancer, vision issues and many more.

Organic food increases the amount of CLA ( conjugated linoleic acid). 

The Sun energy is taken by natural grass by the process of photosynthesis and converted into an organic CLA, which is good for the heart [CLA is a fatty acid that improves the cardiovascular system]. 

The farming method which is used in traditional industries is to enhance production. 

During the process, chemicals are involved, increasing the growth of hormones but lowering the immune system. 

Organic farming is a natural process that improves the immune system.

As organic food is not processed with chemfertilisersizers, it does not contain any elements of toxic chemicals that can harm human health in any manner. 

As the natural process is used to fertilise lands, they produce natural food, which is good for overall health.

These are the certified organic foods that contain significantly higher Omega 3 fatty acids and other nutrients compared to non-organic ones, as studies have shown. 
Things to Consider Before Buying Organic Food  
Here are some essential things to check out before buying stuff online. 
Organic Labels-  It is very important to check out the labels available on the products and the certification labels from the Indian Government before b,uying the product. 
Organic Percentage- Before buying a product, it is important to check the organic percentage of the product. Most of the organic packaged food comes with 100-90-95% organic and it will be displayed based on color. It will be reflected as green and white color. 
Price-  everything under budget will be best whether organic or not. Organic products are a bit higher than normal products, but kindly see the difference before buying them. 
Conclusion
That was all about the Top organic food brands in India. We hope this information will help you to choose the right brand according to your need and budget. Comment down below for more information or any query. 
You can also check out our article on premium salt brands.Always remember to eat healthy and stay healthy. 
FAQs 
Q. What is the most popular organic brand?
A. The above article contains detailed list of most popular organic food brands in India. 
Q. Which organic food brand is best?
A. Some of the best organic food brands are Organic India, Conscious Food, Vision Fresh, Organic Garden, etc. 
Q. What food is 100% organic?
A. The food which has a label of 100% organic and contains more than one ingredient.  
Q. Is organic tattva really organic?
A. Yes, Organic Tattva is a certified organic brand.  
How to get Amazing Cashbacks with FreeKaaMaal? 
FreeKaaMaal is one of the best cashback websites, with over 10 lakh registered users. You can save tons of money by shopping through this website. 
Apart from cashback, you will also receive discount coupons, vouchers, and sales deals and offers. Customers have saved massive amounts of money through this website over the past 12 years. So hurry and visit FreeKaaMaal.com. 

Join Telegram Channel & Get Instant Deal Alert

75,062+

participants