59 days ago
How to Cancel Order on Dominos App In 2 minutes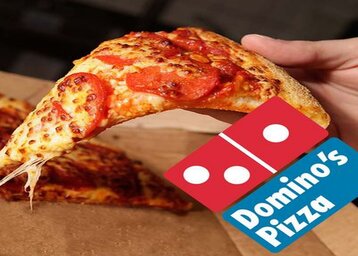 Do you want to know how to cancel order on dominos app? If yes, then you do not have to search for it anymore. Because, here in this article, I have brought  a step-by-step guide for you so that you can learn to cancel the order online on the application.
As we all know that Dominos is one of the largest pizza restaurant chains in the world. With more than 17,200 stores in over 90 markets, they are the undisputed leader in the pizza world.
On an average, they are selling 3 million pizzas each day through their global system. Ordering a pizza online now becomes very easy as they have their own application. With that, they are also available on another food ordering apps like zomato and Swiggy. 
Are you facing an issue while cancelling an order from Dominos App? No worries, just a few scrolls will get your work done!
In this article, we have provided simple steps to cancel orders on Dominos via app in just a few minutes. Check out the procedure below. 
You can also check out these Dominos Coupon Codes to enjoy tasty meals at discounted prices.
How to Cancel Order on Dominos App: Step-by-Step Guide
Let's check out how to cancel orders on Domino's Pizza App. It is a complete step by step guide for you. 
In your mobile download Domino's mobile app.

Once your order is done, you can see the order status in the My Orders section of the Domino's App. 

From the Domino's App menu, click on the customer care option.

A virtual customer care executive bot will appear on your phone. 

You can simply text "Cancel My Order" and hit the ok button. 

You can tap on the My Order section under the Domino's app and click on the cancel order next to your order to cancel your order based on the time of placing the Domino's order. 

Your money will also go back to your payment method within a few days.
Cancel Dominos Order Through Customer Care
Apart from the app, you can also cancel the dominos order through the customer care service. You just have to call on 1800 208 1234 and ask them to cancel the order that you have made.
Video on How to Cancel Order on Dominos App
Here is a youtube video on cancelling the dominos order online to save you some time. You can simply watch it and learn the steps to cancel the order through dominos app.
About Domino's
It is one of the leading pizza chains in the world based on global retail sales with more than 17,200 stores and different markets. One of their main roots is pizza delivery in 30 minutes. They are a highly-recognized global brand and deliver more than 3 million pizzas each day. 
They serve the best quality with competitive rates with easy ordering access and efficient services which are aided by their technological innovations. Their dough is generally made fresh and distributed to the stores around the world by them and their franchises. The brand generates revenue by charging the royalties to its franchises and by selling food, and equipment and supplies to its franchisees. 
They are especially known for their 30 minutes pizza delivery and unmarketable quality of pizzas. 
What Could Be The Reason For Cancellation By Domino's? 
Domino's has the full rights to cancel your order in case of any discrepancy.  Here are some of the common reasons due to which your order may get canceled:
The Dominos delivery address is known to be abusive. 

The customer has been blacklisted. 

Dominos customer's number has been used earlier in hoax orders.

If they are unable to connect with customers. 

It can also be undeliverable due to the bad delivery address or dominos customer was not home. 

The customer has not picked up a Domino's carryout order.
Conclusion:
This is all about the topic. I hope now you know how to cancel order on dominos app. You can cancel your order through this procedure or just simply call their customer care service. The process of ordering and canceling is  quite simple and user friendly through the dominos application.
I hope I have provided all the necessary information related to the topic. If you have any queries, let us know in the comment section below. 
Questions You May Have 
Q. How do I cancel my Dominos order and get a refund?
A. Check out the steps mentioned above in the article. In case of having any issue with cancelling the order and getting the refund, you can contact customer care. 
Q. How do I cancel my Dominos 2022 order?
A. You can simply cancel your order by using the Domino's app depending on your time of placing the order. 
Q. How long does Dominos refund?
A. It doesn't take dominos to refund the paid amount more than 48 hours. If you don't get the refund within this time, you are adviced to call on their customer care number, i.e. 1800 208 1234.

Join Telegram Channel & Get Instant Deal Alert

75,062+

participants