15 days ago
How to Cancel Order on Zomato - Within 2 Minutes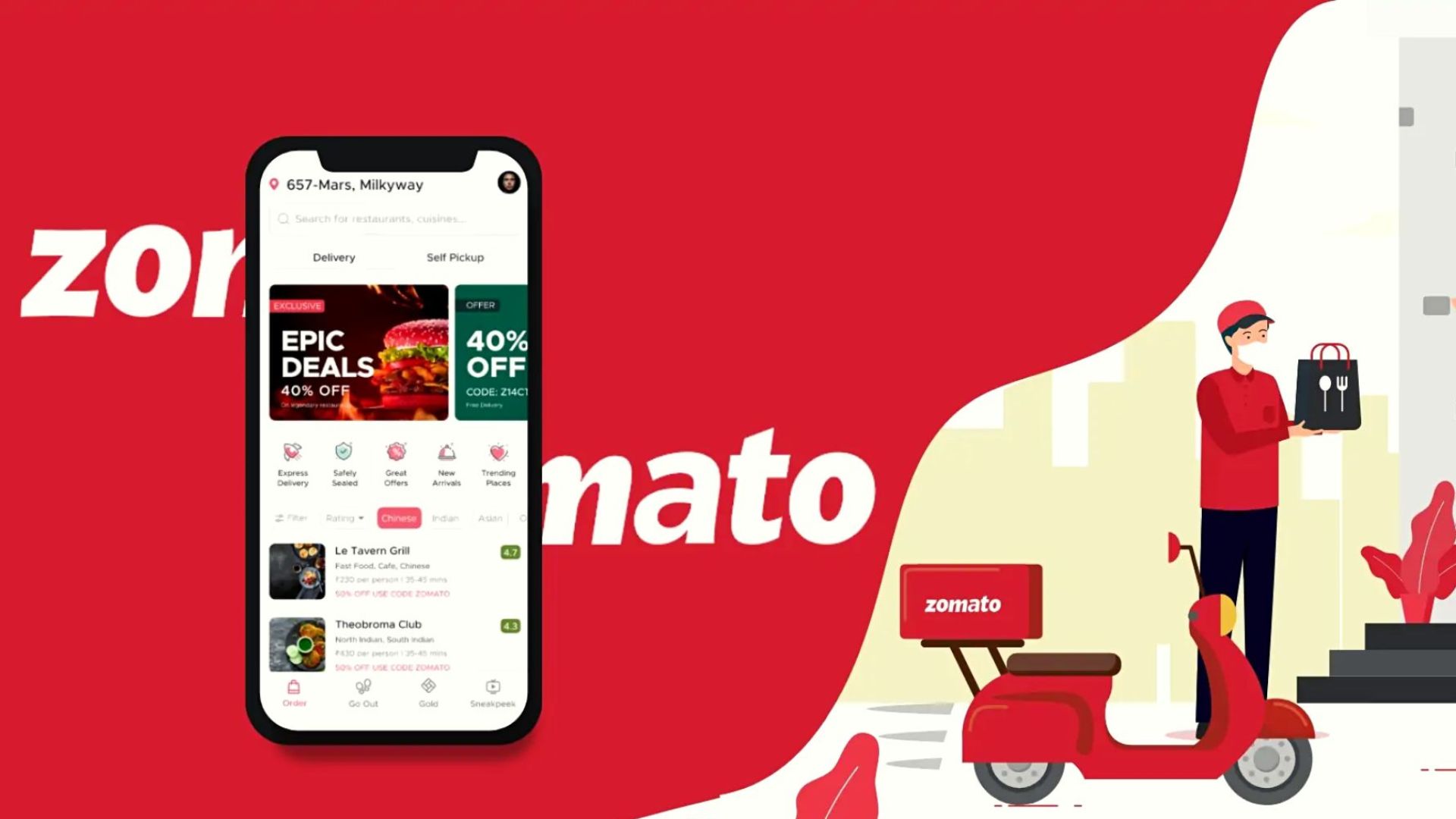 Are you worried about an incorrectly placed order on Zomato? Do you wish to learn how to cancel an order on Zomato?
With endless food delivery services in the Indian market, placing the wrong orders is a common mistake. Zomato being one of the most prominent pioneers of food delivery, a huge number of people mistakenly place orders that they don't want and I am no different.
In this article, I will be covering the topic of how to cancel the Zomato order so that you don't have to eat what you do not want. Although it is not a very complicated process, most people do not know how to do it.
Read this article or watch the video to learn about the  Zomato cancellation policy, Zomato refund policy and every other related information.
You can also check the latest zomato promo codes and discounts to save on online orders.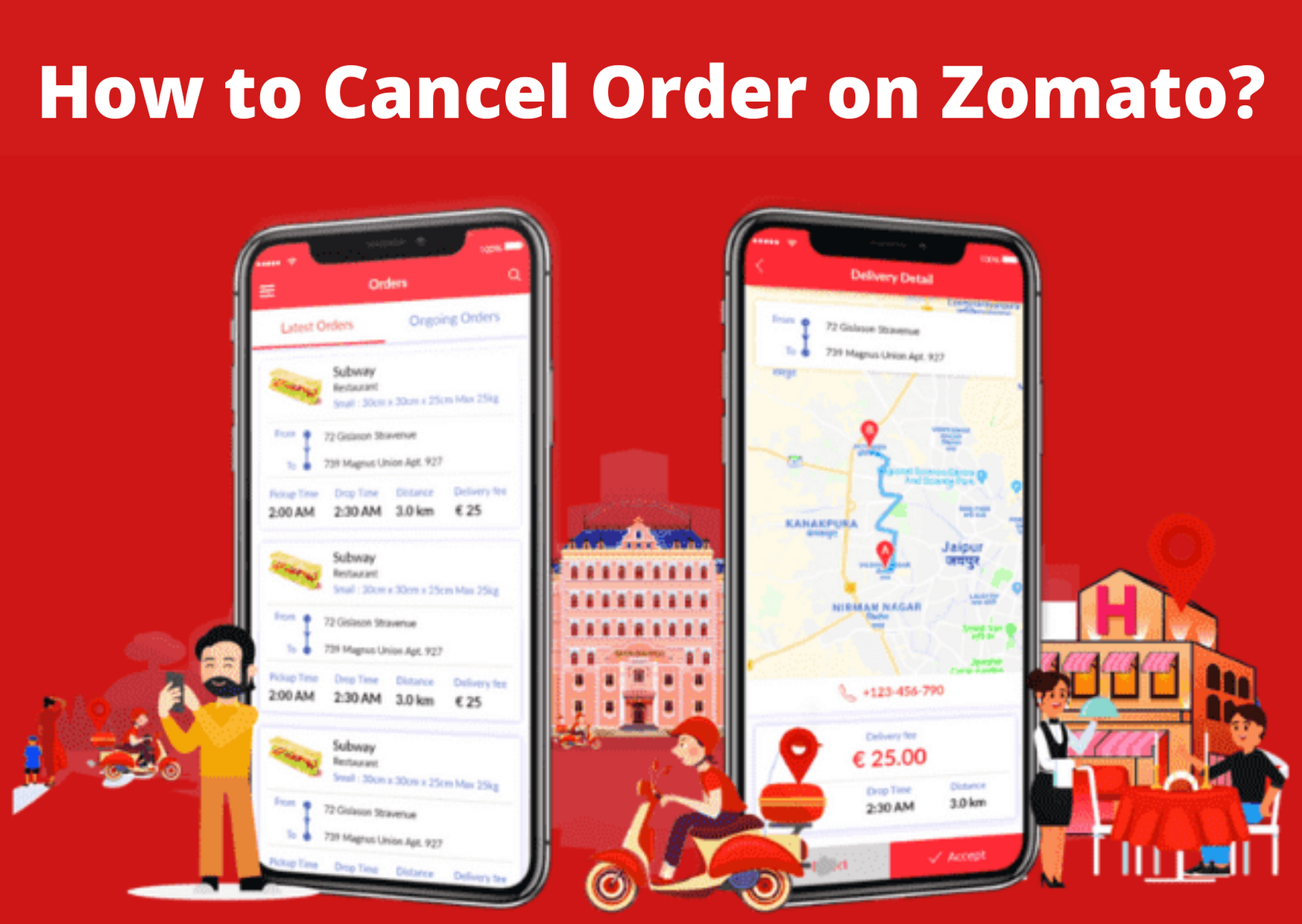 1-Min Video on How To Cancel Order On Zomato
I know some of you are very busy in your current life, that's why I came up with this 1-min short video on How to cancel your zomato order. This video will give you short summary of this whole article. And if you are furious to know about these simple steps on how you can cancel your zomato order, then I will surely tell you to read this entire article.
How to Cancel your Order on Zomato: Step by Step Guide
If you want to cancel your order, you need to do it immediately after placing it, as Zomato gives you a few seconds to cancel the order without any deductions within the first few seconds. However, if you missed the window, then you can follow the below-mentioned steps to know how to cancel zomato order.
Open your order in the Zomato App.
Open your Account Section(right-side corner).
Select Your Order Option.
Click on order you want to cancel it.
Open on 'Get Help & Support (Right-side corner).
Click on 'Chat with Us.
Choose 'I want to cancel my order.
Select the reason for order cancellation.
Choose 'Yes, I want to cancel my order.'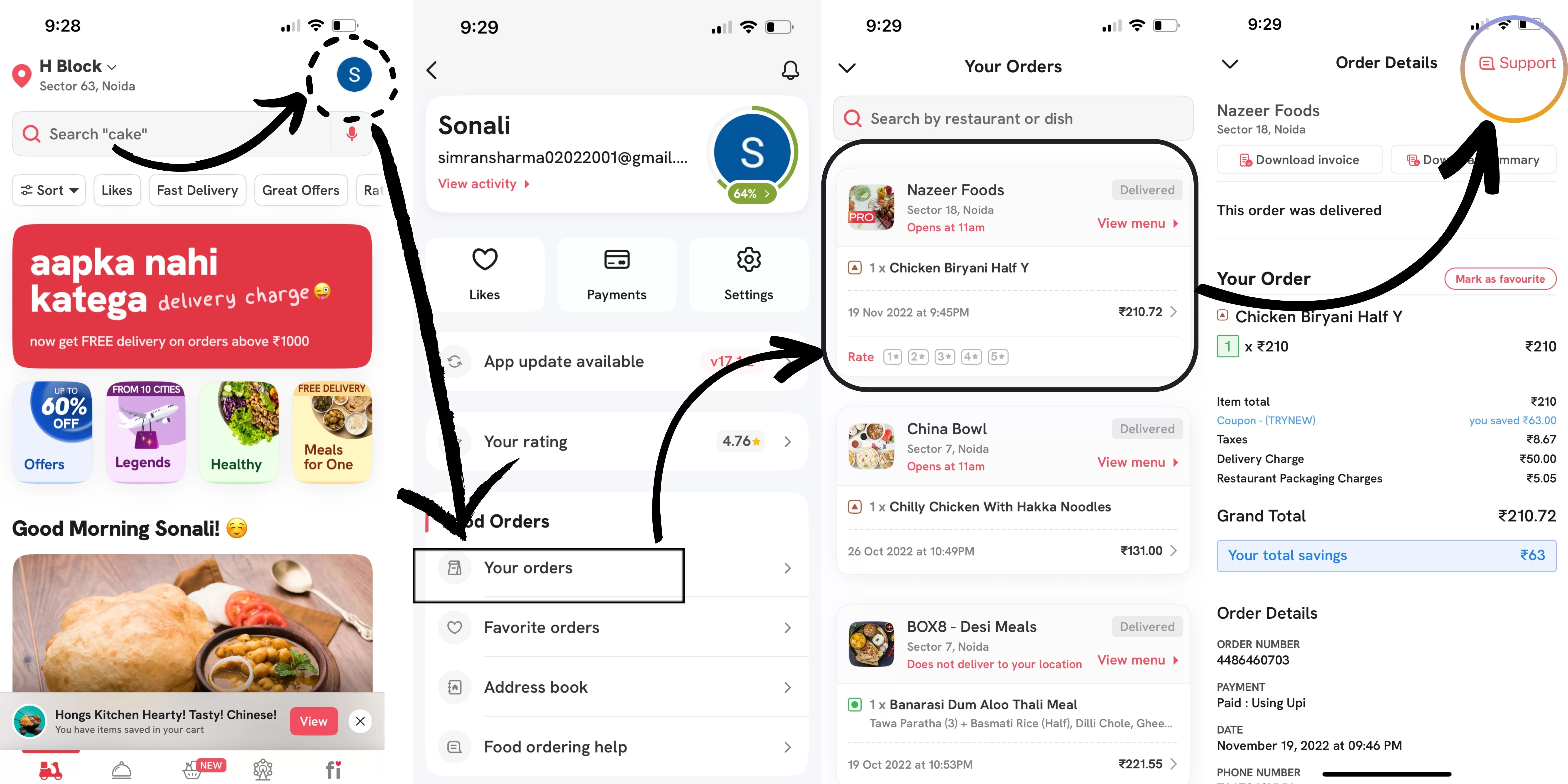 How to get a refund from Zomato?
In the case of a paid order, you will get your refund. However, there are multiple other factors that contribute to your refund, which have been explained below:
Refund: In case your order was delayed or cancelled due to Zomato's or the restaurant's fault, then you will receive a complete refund on your order.
Partial or No Refund: In case the cancellation was from your side, and the restaurant claims that there has been food wastage due to it, then you will receive partial or no refund.
How much time does it take to get a refund from Zomato?
In the below mentioned table, I have given the mode of payment and the time zomato will take refund your money for the cancelled order.
| | |
| --- | --- |
| Mode of Payment | Time Taken For Refund |
| Paytm Wallet | 1 Hour |
| UPI | 2-4 Business Days |
| Debit or Credit Card | 4 to 7 Business Days |
| Sodexo | 5 Business Days |
| Net Banking  | 5 to 7 Business Days |
Conclusion
You learnt everything about   How to Cancel Order on Zomato in this article. I hope you will be able to do it smoothly now. Share this article with people who place wrong orders all the time or change their food mood right after placing the order. Also, if you think I missed anything, please leave your feedback in the comment section below, and I will cover it in my next update.
Frequently Asked Questions
Q. Can I cancel my Zomato order?
A. Yes, you can cancel your zomato order by following some simple steps that I have mentioned in this article. Read the article to know the steps.
Q. Can I cancel order after delivery?
A. No, you cannot cannot cancel a Zomato offer after it has been shipped.
Q. How do I cancel order?
A. For cancelling your Zomato Order, follow the given steps:
Select the Order details that you would like to cancel.

Change the status to 'Cancelled'.

Your booking will now appear cancelled in your upcoming list (reflected in orange).

Join Telegram Channel & Get Instant Deal Alert

75,062+

participants