25 days ago
How To Delete Dhani Account?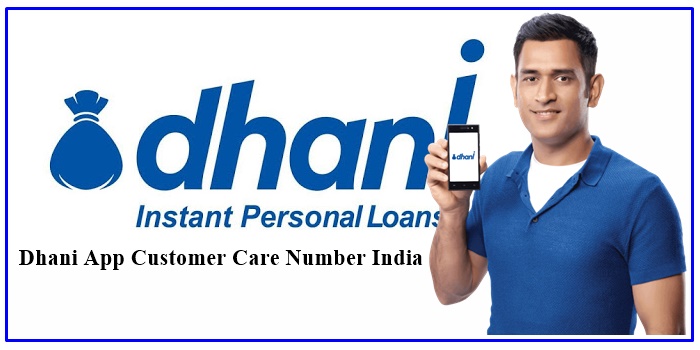 Dhani is a popular app for managing your personal finances efficiently. However, not everyone might want to keep it forever. If you want to know how to delete Dhani account, then here in this article, we will share with you all the steps and details that you need to know in order to delete your account permanently. 
Dhani is the go-to platform for all your personal financial requirements, and if you want to know the details of using the Dhani Credit line, then you can click here for all the inside details and information. However, if you're going to proceed forward and delete Dhani account from your device, then keep reading this article.

Grab Rs. 50 for free by Signup on FreeKaaMaal . Or just simply click on the button that has been given below, register and earn Rs.50. get up to 100% cashback on FreeKaaMaal on different brands.  

To know how to redeem your FreeKaaMaal bonus, click here. 
Delete Dhani Account
Dhani is a popular financial app released by Indiabulls. It is easy and simple to use and has a lot many features that people can use regularly. There are many points, rewards, deals, and discounts also available on the app that can be easily accessed if one knows where to look. The app offers many features like instant loans, credit lines, and easy-to-pay EMIs, which make it a famous one for people interested in managing their personal finances.
If you are already using the app and do not find it satisfactory for your use or do not want it right now, you also can delete its account. Here we are going to tell you how to delete Dhani app account.
Hey there! If you are interested in knowing more about the best services and offers available online, then you can check out our Youtube channel by clicking on the link here. You can subscribe to our channel and catch all the latest cashback offers, deals, discounts, and more.
It is easy to accomplish, and you do not need to worry about anything as we have covered all possible ways on how you can delete it permanently. It is simple, and all that you need to do is follow the steps and actions that we have suggested and make the most out of these right away.
Also Read: How To Transfer Dhani Cash To Bank Account 
Things To Keep In Mind Before Deleting
Here are certain points that you should remember before you proceed to delete the Dhani account. 
Clear any outstanding loans with them.

If there is any negative balance, then clear it first. 

Ensure that you have a Gmail ID.

Make sure that you remember the correct phone and email address you registered earlier. 
How To Delete Dhani Account Permanently
If you want to know how to delete Dhani app account permanently, then here are some clear, easy, and straightforward steps to do so. It won't happen if you uninstall the app from your phone; you have to follow the procedure in order to permanently delete the account. So here are the steps to do that.  Also checks out BookMyShow Dhani OneFreedom card offers by clicking here. 
First of all, open the Dhani app account

Tap on three horizontal lines

Go to the contact

Select their Gmail address which is like support@dhaniapp.com

Text a mail to that address. Below is an example for requesting to delete your account from Dhani.
Format: 
Subject: Request To Delete My Dhani Account
Dear Dhani Team,
I have a Dhani account in your database with the name …………. and my email ID is…………. I am not able to use my Dhani account anymore. Hence, I request you to kindly delete my Dhani account from your database as early as possible. Here are the details you might need.
Name: (your name)
Phone: (your phone number)
Email: (your email ID)
Regards,
Your Name
Dhani Customer Care Number
If you want, you can also reach out to the Dhani customer care number to know more about the product or get an update on your queries and a lot more. You can reach out to them on 0124 6165 722 or email them at support@dhani.com.
So this was all that you had to do in order to delete your account. Hopefully, it answers your queries on how to delete my Dhani account. Keep following our website for more such articles, updates, and other details.
Note: To know about Dhani OneFreedom Card and how to apply for it, click here.
Frequently Asked Questions
Q. What is Dhani App?
A. Dhani is a venture by Indiabulls that provides easy loans, low cost EMIs, and many other options to regular users.
Q. How to use Dhani wallet money?
A. You can use it to perform many transactions on shopping, gaming, and a lot more. 
Q. How to delete Dhani app account?
A. There are a few steps that you might need to follow in order to delete the Dhani account from your phone. Check out the details mentioned above. 

Join Telegram Channel & Get Instant Deal Alert

75,062+

participants