361 days ago
Decoupled Web Series - Release Date, Trailer, Streaming Details, and More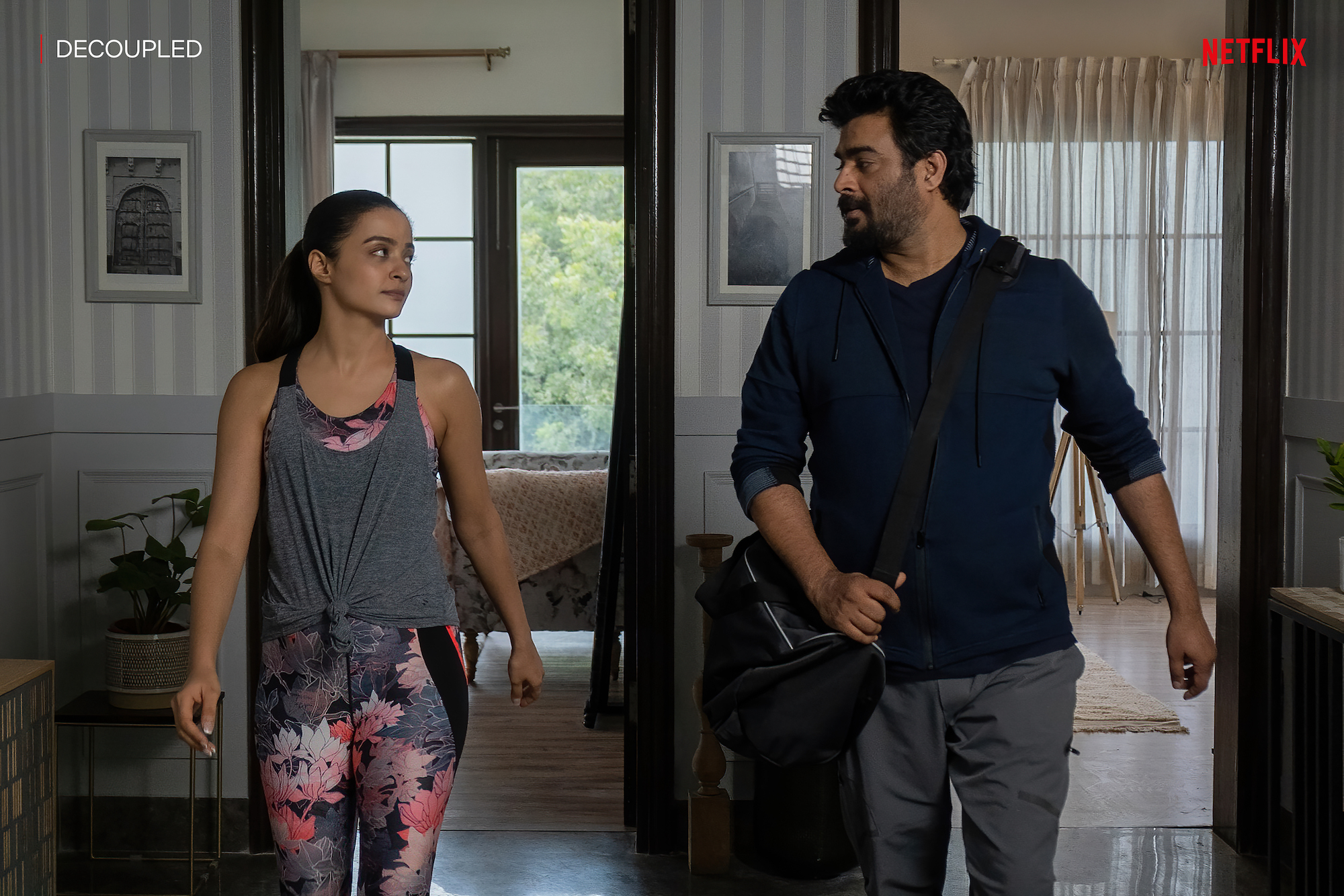 Netflix India has rolled out a series of new shows and movies for audiences this year. One such show is Decoupled which is about a troubled couple who are going through a tough time in their marriage. The show is based in Gurgaon and deals with a couple who are on the verge of separation but stay together for the sake of their 8-year-old child. Surveen Chawla is a successful corporate honcho, while R. Madhavan is a not-so-successful author. this upcoming web series is going to release in December 2021. 
Other than the Decoupled web series, we also have other shows and movies on Netflix such as the Aranyak series, about which you can learn more here.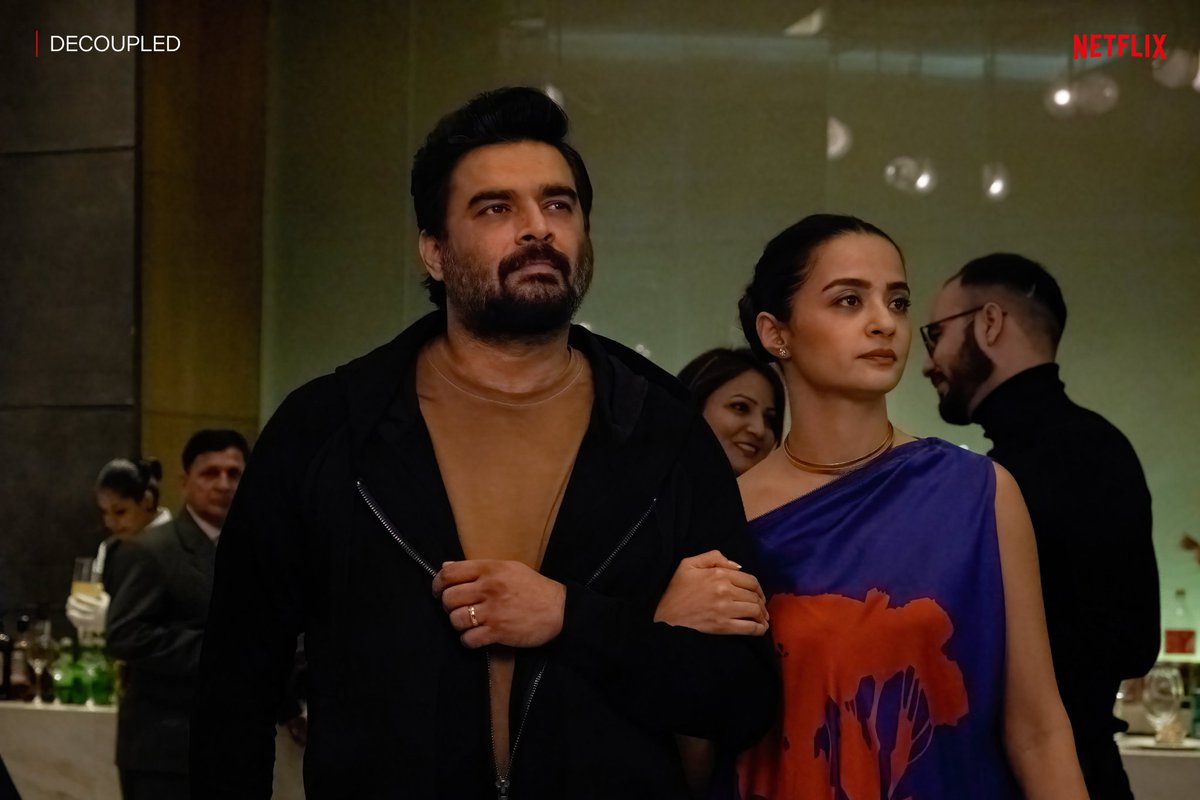 Decoupled Netflix Series
Netflix has released a list of all the web series and movies that you can watch online this year itself. One such series is called Decoupled, which stars R. Madhavan and Surveen Chawla in the lead. In this article, we are going to share with you all the details that you need to know about this series, so keep reading to find out more.
Hey there! If you are interested in knowing more about the best services and offers available online, then you can check out our Youtube channel by clicking on the link here. You can subscribe to our channel and catch all the latest cashback offers, deals, discounts, and more.
Decoupled Series Release Date
Netflix recently announced that it would be releasing a number of web series, shows, and movies on its platform. There are several really popular shows, and films lined up for you in 2021, and there is a lot to check out. The Decoupled series is going to release on 17th December 2021 on Netflix. 
Decoupled Trailer
Although the Decoupled trailer has not been released by Netflix yet, you can catch a glimpse of the show on Netflix's upcoming web series 2021 teaser on Youtube. Once the official trailer of the show is released, we will definitely update this space. 
Also, check out the upcoming web series in December 2021 by clicking here. 
How To Watch Decoupled Netflix Series Online?
After getting to know all the details and information about the TV series release, let us now go into detail about how to watch the show. Here are the steps that you can follow in order to watch the Decoupled series online.
Download the Netflix app or visit the official website.

Next, sign up and create a new account.

Select the plans that you want to subscribe to.

Complete the payment process.

After making the payment, you will now be subscribed to Netflix.

You can now search for the series using the search option.

Click on the series and enjoy it.
Also, for any reason, if you want to know how to delete your Netflix account, click here.
How To Watch Decoupled Series Free?
If you are a Jio postpaid plus subscriber, then you can also get free access to Netflix along with your plan. Here are the steps that you can follow to enjoy the Netflix series for free.
Recharge your plan with a Jio Postpaid pack.

You can select any plan in Jio postpaid plus.

Now you can enjoy free Netflix for a year.

Search for the Netflix series you want to watch.

Enjoy and watch the show easily online. 
How To Download Decoupled Netflix Series?
Apart from watching this series on the platform, Netflix also gives users the option of downloading the TV series so that they can watch it later. If you want to download this show to watch it offline, then here are the steps that you can follow.
Visit the Netflix website or download the smartphone app.

Log into your account with the required information.

Click on the 'Download' option.

Select the quality in which you wish to download the TV series.

Now you can watch and enjoy the series offline.
Decoupled Netflix Series Cast
With some new and some well-known faces, the Decoupled series cast can turn out to be surprising. Here is the list of all cast members in the series. 
R Madhavan

Surveen Chawla
So this was all about the Decoupled Netflix Series, its release date, trailer, cast, and other details. If you are looking for more such articles, news, updates, then keep following our website. 
Frequently Asked Questions
Q. When will the Decoupled Netflix Series be released?
A. The show will be coming on 17th December 2021. it is one of the most awaited Indian web series of R Madhavan. 
Q. How can I watch the series for free?
A. If you are a Jio postpaid subscriber, then you can check out the steps shared above and watch the whole Decoupled Series on Netflix for free.
Q. Who are the prominent cast members of the Decoupled Series?
A. R Madhavan, Surveen Chawla, and many more are a part of this series' cast.
Q. Where can I watch the Decoupled Series?
A. You can check out Decoupled Netflix Series online on the platform as after the release on 17th December 2021.

Join Telegram Channel & Get Instant Deal Alert

75,062+

participants