238 days ago
10 Best Websites To Shop Online For Mothers Day Gifts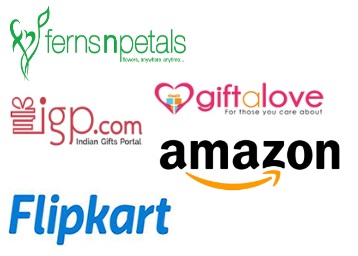 Everyone has started planning Mother's Day. Did you? I hope you did or even if you didn't, then I must tell you that I am sharing the 10 Best Websites To Shop Online For Mothers Day Gifts where you can buy your gift from. And throw in a cake and some decorations with that gift, voila, your Mother's Day preparation is done.
Also, if you are low on budget then check these Mothers Day offers online rolled out by top online retailers so that you can buy the best gift for your mom at the best price. This way, your mother and your pocket, both will be happy and so will you.
If you are looking for Mother's Day Gift Shop websites, keep reading the article for all the best and latest websites to buy her the most amazing presents. 
Top Mother's Day Gift Shop Online
In this article, you will find the best stores across the internet that offers amazing gift options and some of them even come up with discount offers on the occasion. So, you can definitely find the best gift for your mother on one of these websites. Keep reading to know everything about these websites.
| | |
| --- | --- |
| S. No.  | Website |
| 1. | FernsNPetals |
| 2. | IndianGiftsPortal |
| 3. | Amazon |
| 4. | Flipkart |
| 5. | Floweraura |
| 6. | Giftalove |
| 7. | Giftmyemotions |
| 8. | BookMyflowers |
| 9. | Archiesonline |
| 10. | Giftease |
If you want to buy Mother's Day gifts online, you can explore the websites mentioned above. For detailed reviews on the websites then check out the sections below. This is an excellent opportunity for you to buy top-quality gifts and presents easily at the most affordable rates and prices online. 
Best Mother's Day Gift Websites Review
Here are all the details and features of all the Best Mother's Day gift websites from where you can get all the top products and gifts for your mother or mother figures in your life. 
1. FernsNPetals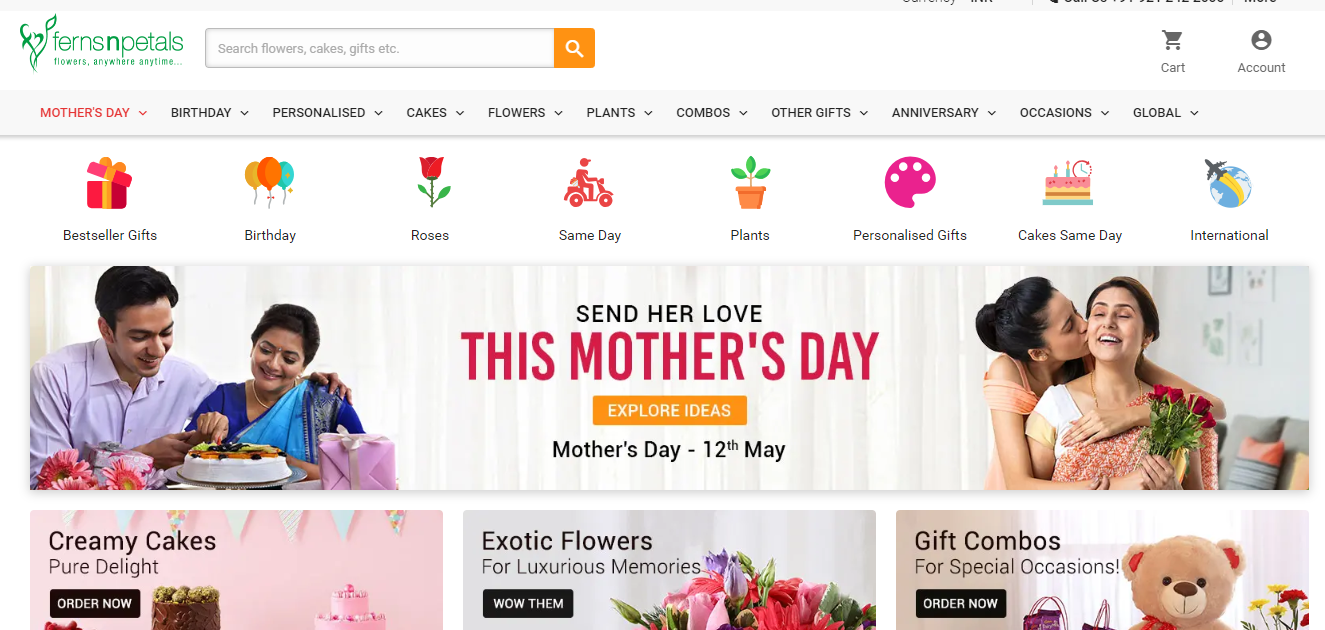 Ferns N Petals helps you celebrate mother's day with fabulous gifts at affordable prices. A variety of gift ideas for mothers are available on FNP. The gift portal has already rolled out offers for mother's day to help you save money. Flowers, cakes, personalized gifts, plants, or personalized combos get everything in one place. You can even gift a rejuvenating spa experience or a grooming session to your mom on mother's day.
Features:
Plants - Rs. 299 Onwards

Flowers - Rs. 449 Onwards

Cakes - Rs, 499 Onwards

Personalized Gifts - Rs. 259 Onwards
2. IndianGiftsPortal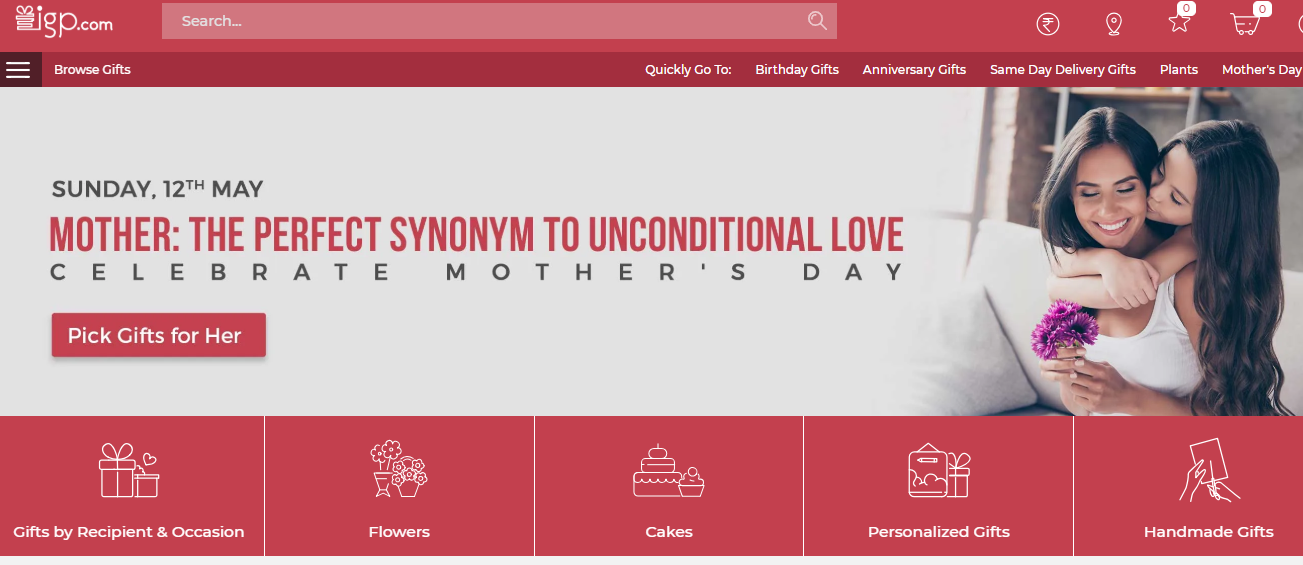 IGP has different Mother's day gift ideas to make your mom happy. If you are looking forward to ordering the perfect gift for your mother then you must check the collection on IGP. The online portal also delivers fresh cakes. You have the liberty to choose from the most favoured cakes like chocolate, pineapple, strawberry, and vanilla among others. She would love to receive a cake from you can personalize it by accompanying a card with a small note.  
Features:
Religious Gifts - Rs. 225 Onwards

Mother's Day jewellery - Rs. 480 Onwards

Personalized Gifts - Rs. 275 Onwards

Photo Frames - Rs. 375 Onwards

Flowers & Cakes - Rs. 445 Onwards
Also Read: Top 10 Mothers Day Gifts Online Under Rs.500 
3. Amazon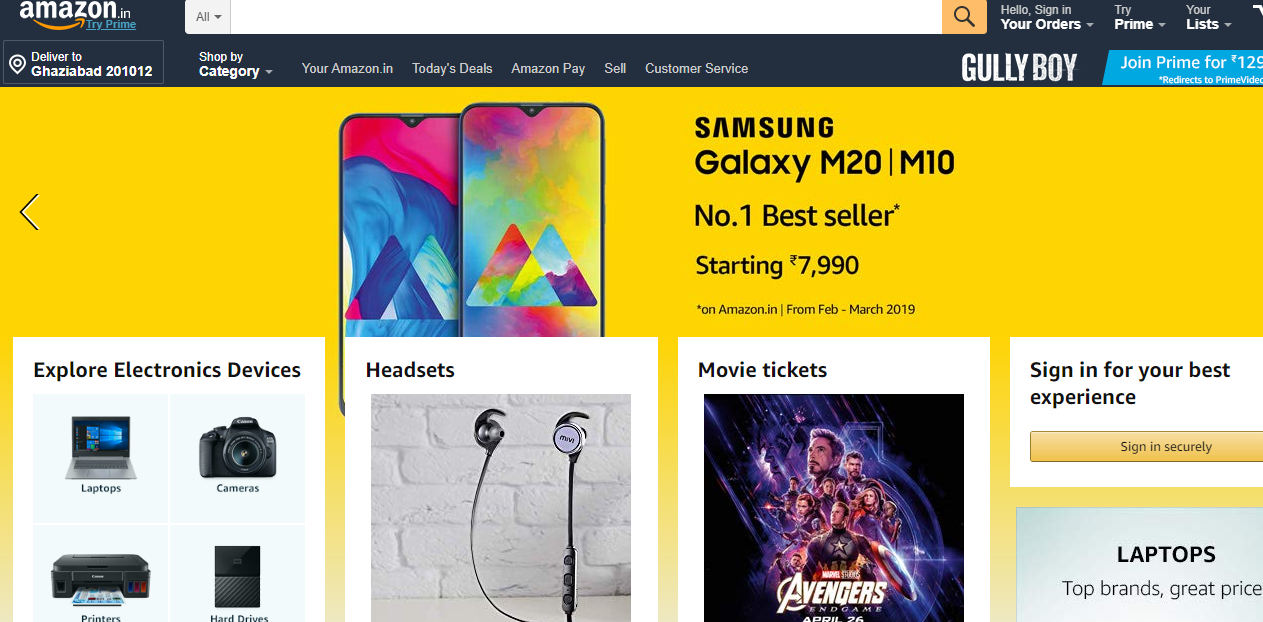 Make your mom feel special with the specially curated gifts on Amazon. From grooming products to clothing and electronics you get everything in one place. Apart from the mesmerizing variety, you also get great discounts with Amazon Mother's Day offers. The discounts on electronics and home appliances are a key attraction of the Mother's day offers on Amazon. Mostly you will find gifts for every budget that help show your appreciation to your mother through gifts.
Features:
Mothers Day offers on Mobiles

Amazon offers on Home appliances

Fashion Jewellery for Mother's day

Fragrances and luxury beauty products
4. Flipkart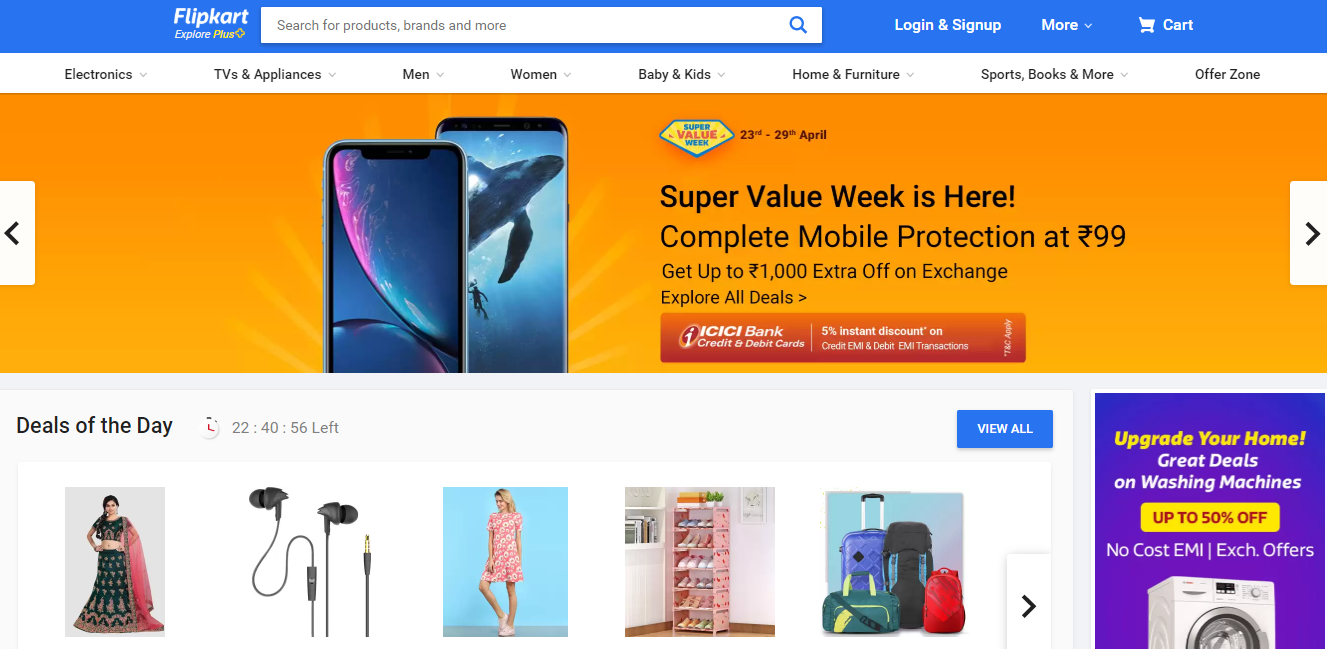 The online megastore has come with a mega sale to celebrate the grand event of Mother's day 2021. With Flipkart Sale, get amazing discounts on electronics, fashion, watches, bags, perfumes, make-up kits and more. Flipkart is offering discounts across all product categories to make sure you can choose the best gift for your mom. You get many exciting offers across all categories on Flipkart to celebrate the special occasion of mother's day 2021.
Features:
Flipkart Mother's day gifts

Up to 80% off on clothes and accessories

Exciting offers on mobile phones

Home appliances at 40% off
5. Floweraura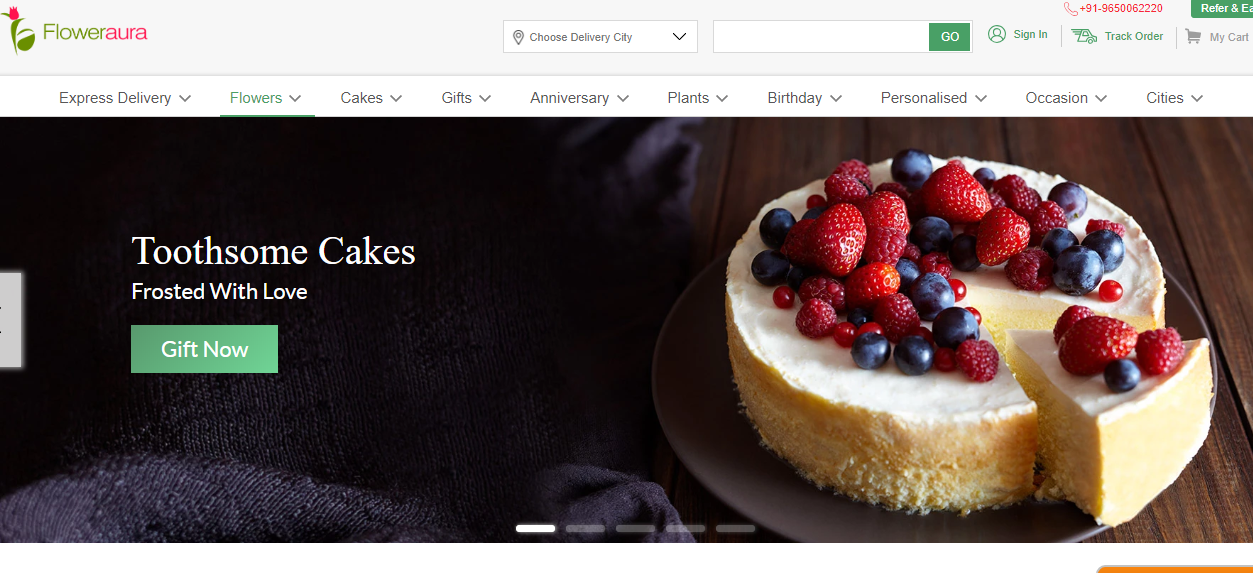 As the name suggests Floweraura is a popular online florist but you get much more from cards to cakes and all types of gifts. The online portal has a myriad of different ideas for mother's day gifts. Choosing a gift is convenient as you can grow through hundreds of options in a matter of minutes. Personalized gifts are wonderful for mother's day. With Floweraura you get 1000+ Mother's day gifts with free and same day delivery.
Features:
Up to 40% OFF Mothers day Gifts and Combos

Personalized Gifts Start Rs. 249

Gifts start at Rs. 199

Mothers Day Flowers - Extra 30% OFF
Also Read: Unique Gift Ideas for Mother's Day 2021
6. Giftalove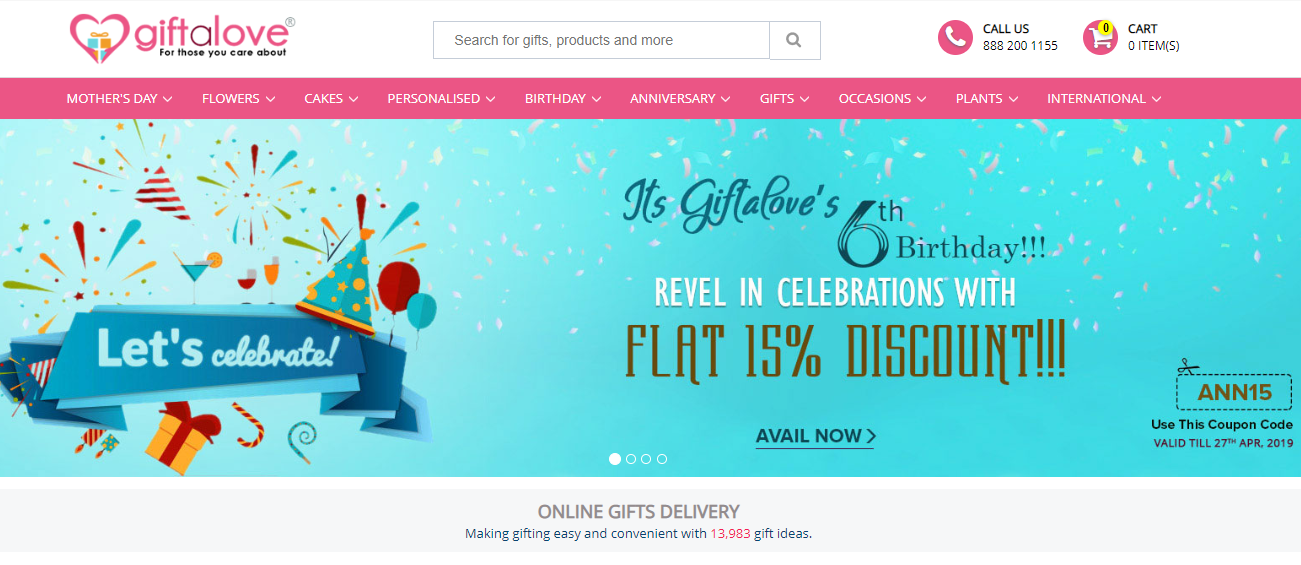 Find a unique gift for your dearest Mother on Giftalove and make her feel proud and special. The website has a range of bright, brilliant, and bespoke gift ideas for mother's day. The amazing options also take care of your budget. With Giftalove, you also get delivery of Mother's Day gifts in the USA, UK, Canada, and Australia among other countries. The exciting range includes flowers, cakes, personalized gifts, gift combos, and spiritual gifts.
Features:
Flat 15% off on all Gifts

Same day and Midnight delivery

Mother's Day Flowers - Up to 30% off

Gift Hampers - Rs. 399 Onwards
7. Giftmyemotions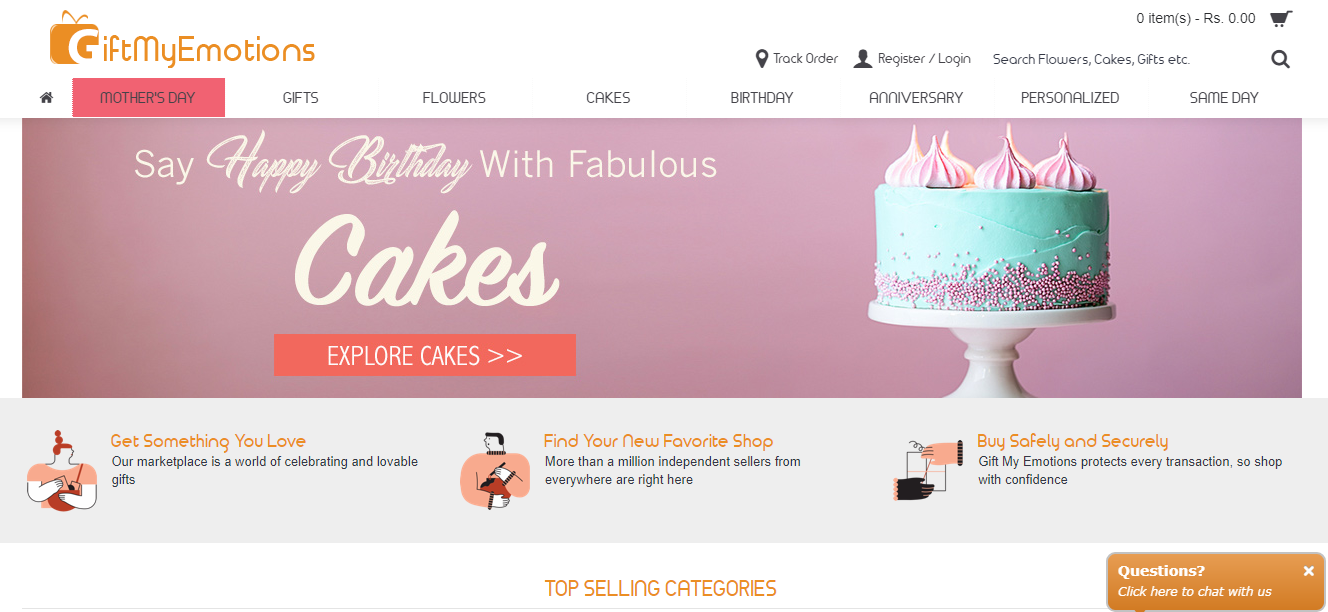 The special day is just around the corner making it the perfect time to hunt for a gift for your mom. Choosing the right gift is so important. From the wide range of choices on Giftmyemotions.com and narrow down to something that you know she would like and make your mom realize the unconditional love. Flowers are a wonderful way to show your love order a bouquet of her favourite flowers.
Features:
Flat 18% off on Flowers

Free Rose Bouquet on 1kG cake

Flat 15% off on all Gifts

Same day delivery
Also Read: Check out the best Homemade Cake Recipes For Mother's Day
8. BookMyflowers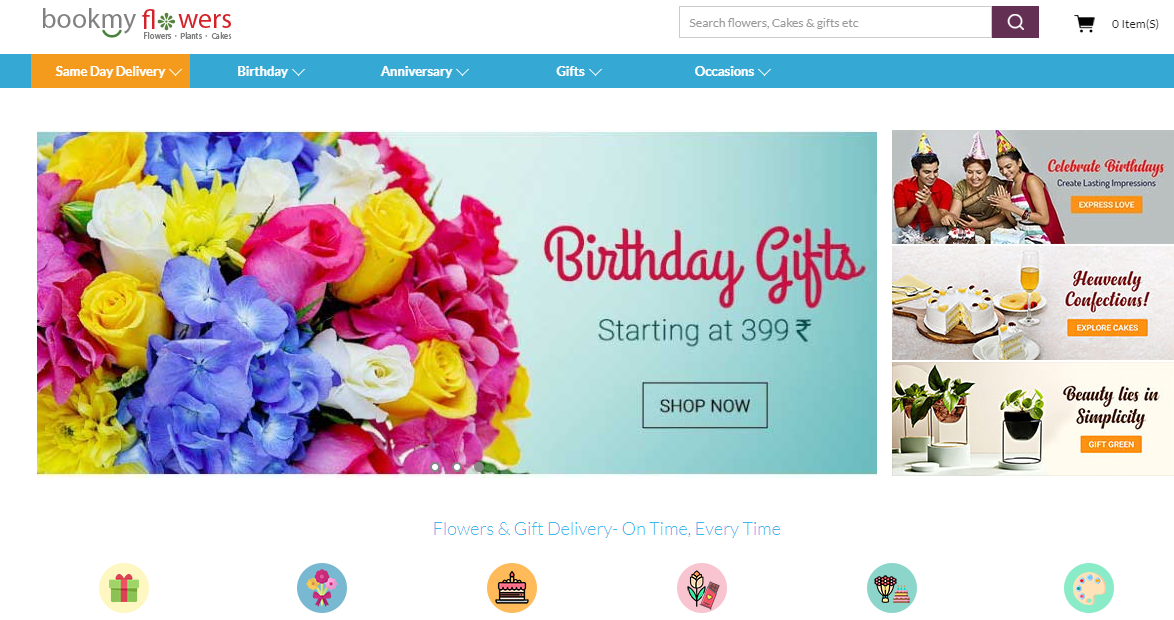 It is time to show your affection towards your mom and remember the love, affection, and care that she has showered on you. You can send gifts to every corner in India and abroad. Choose a unique gift for your mom with BookMyFlowers. You can send gifts to every corner in India and abroad. You can gift plants on Mother's Day. There is also a whole range of flowers, gifts, chocolates, and personalized items that come with same day delivery.
Features:
Premium Perfumes - Grab Up To 40% OFF

Up To 12% Off On Special Designer Cakes

Simple Gifting Plants: Starting From Rs 299

Personalized Mugs: Up To Rs 150 OFF
Also Read: Unique Personalized Gift Ideas to Surprise your Mom
9. Archiesonline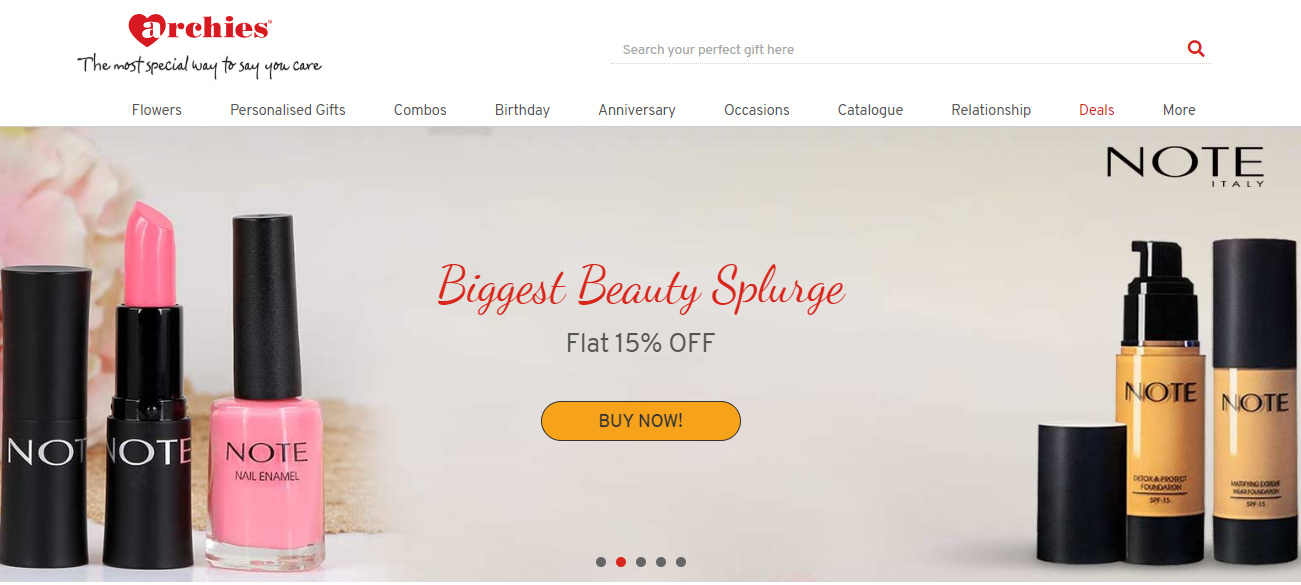 Flowers are all-time favourite gift idea for mother's day. You can also surprise her with a beautiful gift basket. It is a good idea to gift fashion jewellery to your mom. In addition to that collectables make great gifts for women. Most importantly keep the tastes and personality of your mom in mind. With Archiesonline you get immense variety in every category plus amazing discounts.
Features:
Up to 50% OFF on chocolates

Amazing variety under Rs. 399

Personalized Gifts - Rs. 199 Onwards
10. Giftease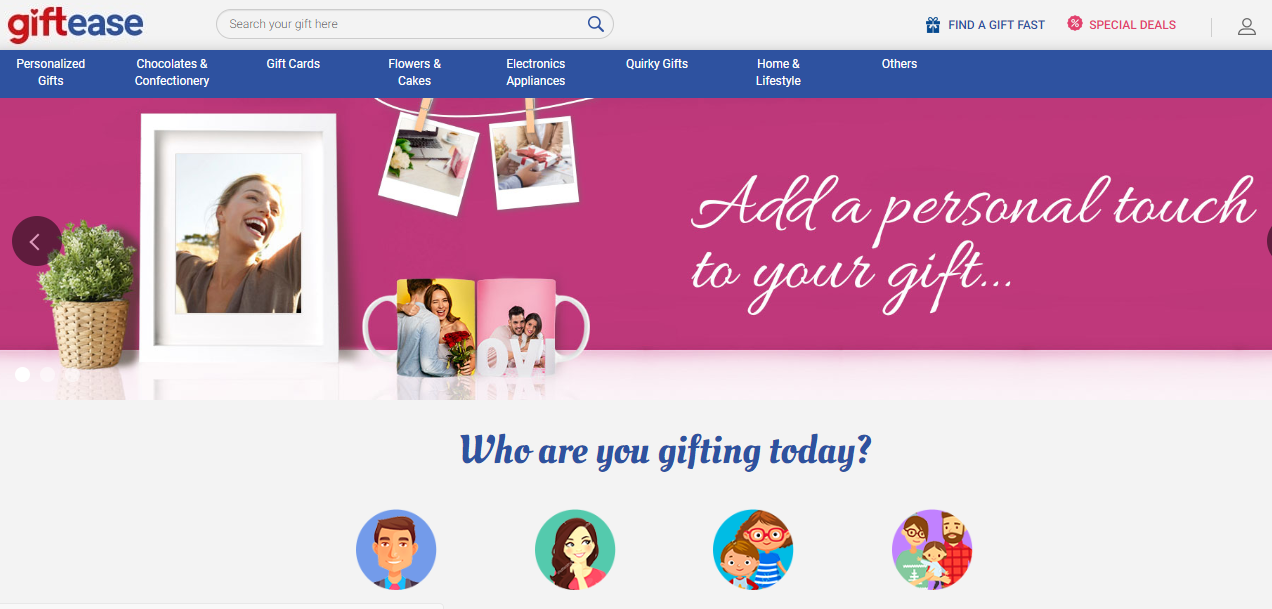 Choose a truly wonderful gift for your mom with Giftease. A unique gift that your mother would be happy to receive. To make it extra special you can combine it with freshly picked flowers that will be delivered to her the same day. You can also choose personalized gifts on Mother's day that are in trend nowadays and look so adorable. Choose a gift that would convey the exact feelings. Find out the options available to consider on Giftease.
Features:
Handpicked 1000+ items

Scented Artificial Flowers: Up To 60% OFF

Flowers & Indoor Plants: Up To 20% OFF

Women's Grooming Kit: Up to 25% OFF
Conclusion
So these are some of the top sites to check for mother's day gifts. On each, you will find a collection of unique gifts. The choice depends on your taste and budget. With Mother's day offers you are sure to get some discounts as well. Although most sites provide same-day delivery, you can check depending on your location. Your hunt for the best gift is sure to be simplified with the sites mentioned here in this post. Choose carefully and make your mom feel special this Mother's day.
Frequently Asked Questions
Q1. Which is the best website for Mothers Day gifts?
A1. There are a number of websites where you can purchase a variety of gifts and items for Mother's Day. It all depends on what you wish to buy. If you are looking for flowers then there is a dedicated website for that. For cards and others, you have a separate website. So you can have a look at the article above to find out the best websites for your needs.
Q2. What are some unique gifts for Mother's Day?
A2. You can gift jewellery, cakes, flowers, cards, beauty products, office items and much more on Mother's Day.
Q3. Where can I buy flowers for Mother's Day?
A3. There are many sites where you can buy flowers, like Ferns and Petals, Giftalove, Floweraura and others. Many of them are mentioned in the article above. 

Join Telegram Channel & Get Instant Deal Alert

75,062+

participants