601 days ago
Homemade Cake Recipes: Best Mother's Day Cakes That Any Mother Would Be Proud to Have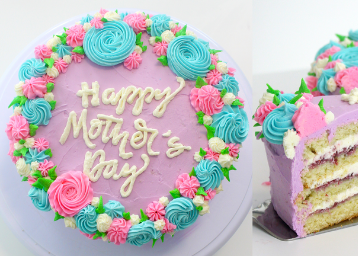 Mother's Day is around the corner, and you need to make her feel special as she is the creator of you. So, we have come up with the best idea for you to make your mom a happy person on Mother's Day with homemade cake recipes.
Mother's Day is always special as she tends to work all day for you and give up her life to her family and kids. So, why not make her feel special on the special day, which is Mother's Day.  Mother's day will be celebrated on 8th May 2022 (Sunday).
While making the delicious cake, you can do a little extra by putting a mother's day message on the cake or on aside to make her a little more special. Because, it is important to recognise the contribution of tireless effort being put in by mother on such a special occasion of mother's day. 
Also, know more about the Summer Drinks to make at home with just a click on the link.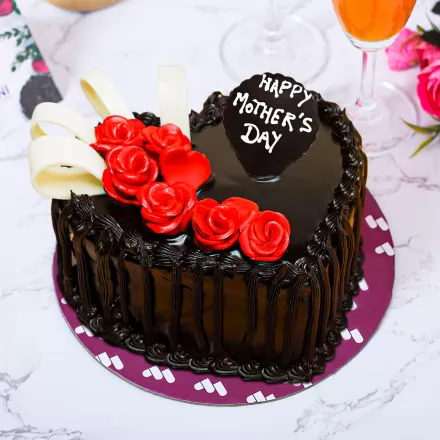 Homemade Cake Recipes on The Special Occasion Of Mother's Day
We are here to tell you the best cake recipes in Cooker and oven for you with the ingredients available at home. Just in case they are not, you can buy them from the online grocery store. 
1. Chocolate Mug Cake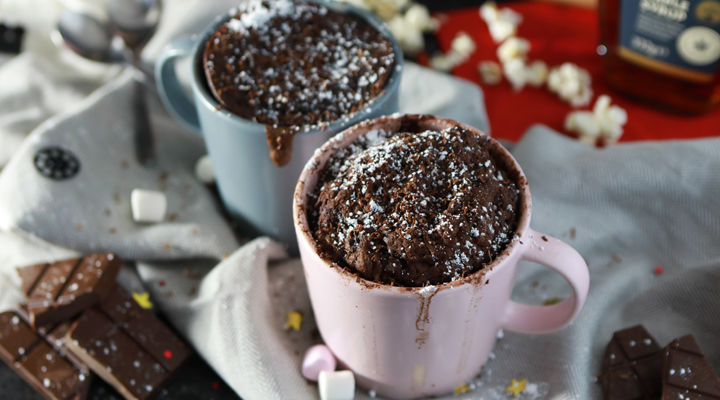 It is a super easy Cake Recipe that you can make for your Mother for Mother's Day, and it will be a little different from the other cakes, and it takes a few minutes to get ready. 
Cake Recipe Ingredients:
¼ cup all-purpose flour
¼ cup white sugar
2 tablespoons unsweetened cocoa powder
⅛ teaspoon baking soda
⅛ teaspoon salt
3 tablespoons milk
2 tablespoons oil
1 tablespoon water
¼ teaspoon vanilla extract
Directions To Prepare The cake 
Mix flour, sugar, cocoa powder, baking soda, and salt in a big microwave-safe mug; stir in milk, oil, water, and vanilla essence.
Cook in the microwave or Cooker until cake is done in the middle, about 1 minute 45 seconds.
2. Chocolate Cake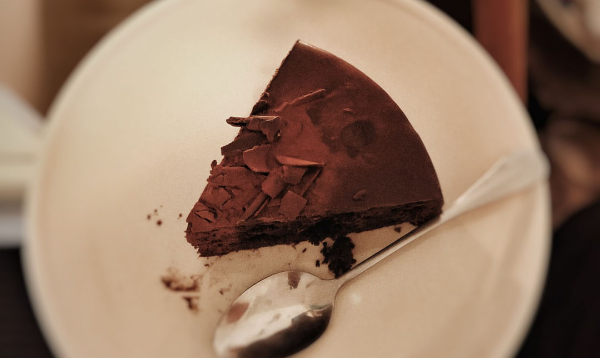 You can now make the Chocolate cake with just 3 ingredients readily available at your home and you. Mom will love it when you present her on Mother's Day. By making the most yummies Chocolate Cake, you can do the mother's day celebration.
Cake Recipe Ingredients:
Two packets of Oreo or any other Biscuits
One cup of milk
One tablespoon baking soda
Directions To Prepare The cake 
Mix the Biscuits in the mixy and pour 1 cup of milk into the batter and baking soda. Mix it well in one direction only.
Cook in the microwave or Cooker until cake is done in the middle, about 2 minutes 40 seconds.
3. Mix Biscuit Cake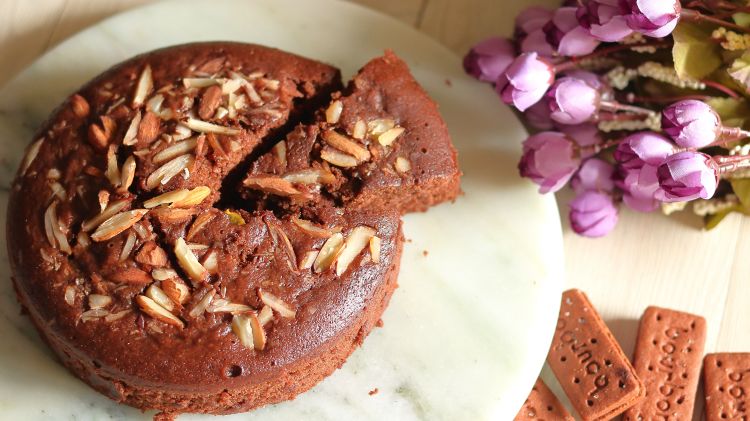 Now, all we have at home is a packet of biscuits, and let us make something delicious out of it. Why not make a soft and yummy cake for your mommy!!! And it will be the best Mother's day gift this year as she will see you cooking for her!
Cake Recipe Ingredients:
Take all your favorite biscuits
Milk
Sugar
Baking Powder
Baking Soda
Chocolate Syrup (Optional)
Directions To Prepare The cake 
Mix the Biscuits in the blender, add ¾ cup of milk, 1 tablespoon of sugar, a half tablespoon of Baking Powder, and Baking Soda, and mix it well. 
Take out the batter, grease the plastic tray with butter, and then put the tray in the oven for 6 to 7 minutes.
If you do not have a microwave oven, then you can coke it in Cooker by pouring 1 cup of water and steel container with batter in it then close to the lid for 20 to 30 minutes, and your soft cake is ready!!

 
4. Cookies and Milk Cake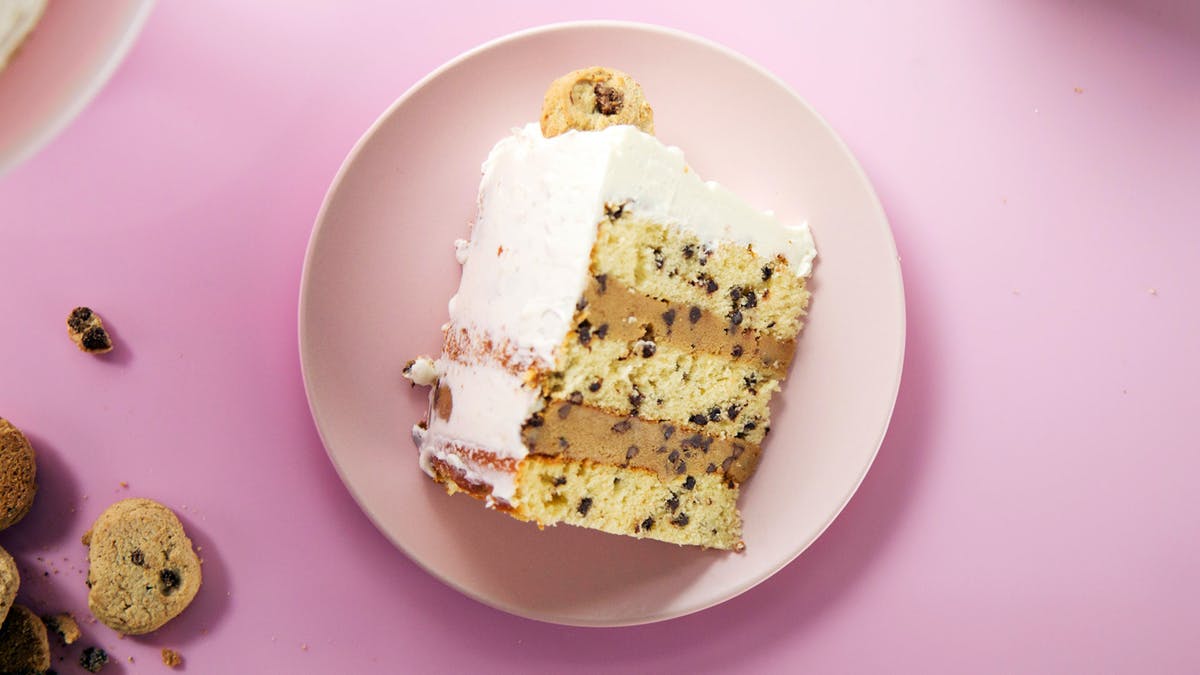 It's hard to beat a great chocolate chip cookie. A chocolate chip cookie + milk? Ideal. This cake has it all and more, and we think it's the complete celebration of Mother's Day cake for the cake recipes for beginners.
Cake Recipe Ingredients
1/2 c. butter softened
2 1/4 c. granulated sugar
Four eggs
1 tbsp. pure vanilla extract
3 all-purpose flour
1/4 cornstarch
2 tsp. baking powder
1 tsp. salt
1 1/4 c. milk
1 c. mini chocolate chips
9 cookies or biscuits, crushed
Directions To Prepare The cake 
Make the cake: Preheat microwave to 350°. 
In a large bowl, using a hand mixer (or in the bowl of a stand mixer), beat cold butter and sugar collectively light and fluffy. Add eggs one at a time, mixing well after each addition. Add vanilla and mix until mixed.
In a different large bowl, whisk together flour, cornstarch, baking powder, and salt. Add half of the dry constituents to the wet ingredients, stirring until just blended. Pour in milk and mix until fully combined. Add outlasting dry ingredients and stir until just blended and crushed cookies.
Divide batter evenly between ready cake pans. Bake until slightly golden on top, and a toothpick inserted into the middle comes out clean, about 38 to 40 minutes. Let cool thoroughly.
You can garnish it as per your wish!!!
5. Yellow Cake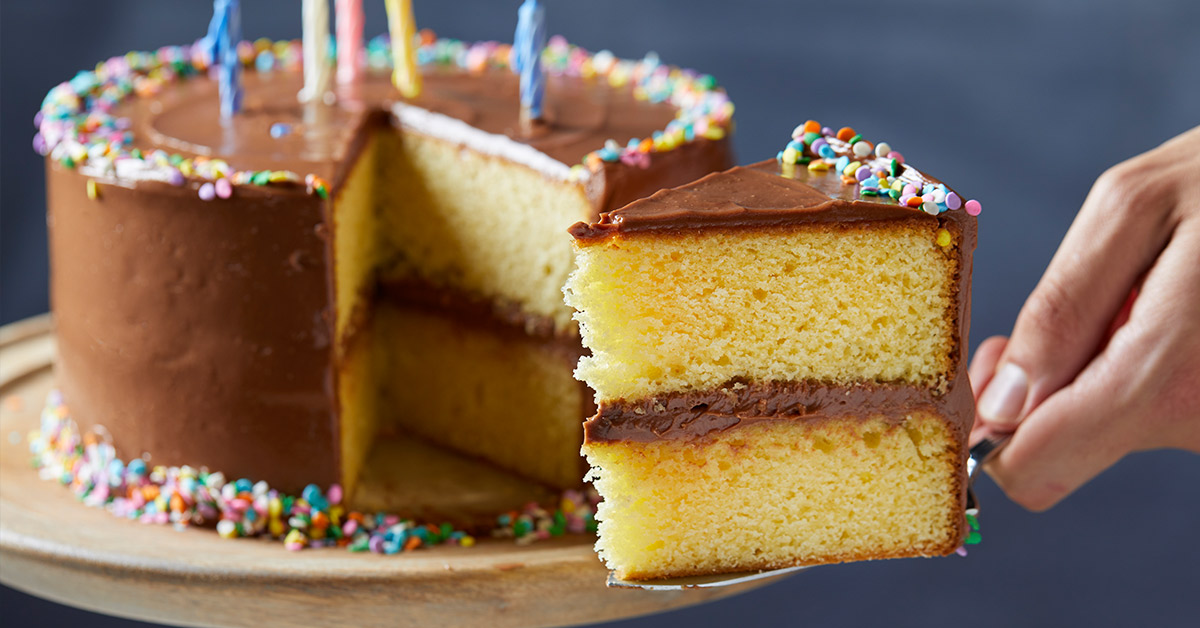 Ask most people, and they will say they originated up by having "yellowcake" for their birthdays, so why not make it on Mother's Day as she might have made it for you one day. It is a cake recipe for the microwave.
It's a vanilla cake made with extra egg yolks, which form the cake quite dense with a super-rich flavor. It's far safer than a vanilla cake and pairs excellently with a thick, fudgy chocolate coating—the unique combo since peanut butter and jelly. 
Cake Recipe Ingredients
2 c. all-purpose flour
3 tbsp. cornstarch
1 1/2 tsp. baking powder
1 tsp. salt
1 c. (2 sticks) butter softened
1 c. granulated sugar
Two large eggs, plus six egg yolks
2 tsp. pure vanilla extract
3/4 c. milk
Directions To Prepare The cake 
Preheat oven to 350°. 
In a large bowl, flutter together flour, cornstarch, baking powder, and salt in another large bowl using a hand mixer; beat together butter and sugars until light and downy. Add eggs and yolks, one at a time until well combined, scraping down sides of bowl infrequently, then add vanilla.
Add dry components to wet ingredients and mix until blended, then add milk and mix until mixed.
Distribute batter evenly between ready pans and bake until a toothpick entered in the middle comes out clean, 25 to 30 minutes. Let cool for 10 minutes, then overturn onto a wire cooling rack to cool fully.
6. Coffee, Walnut, Chocolate Cake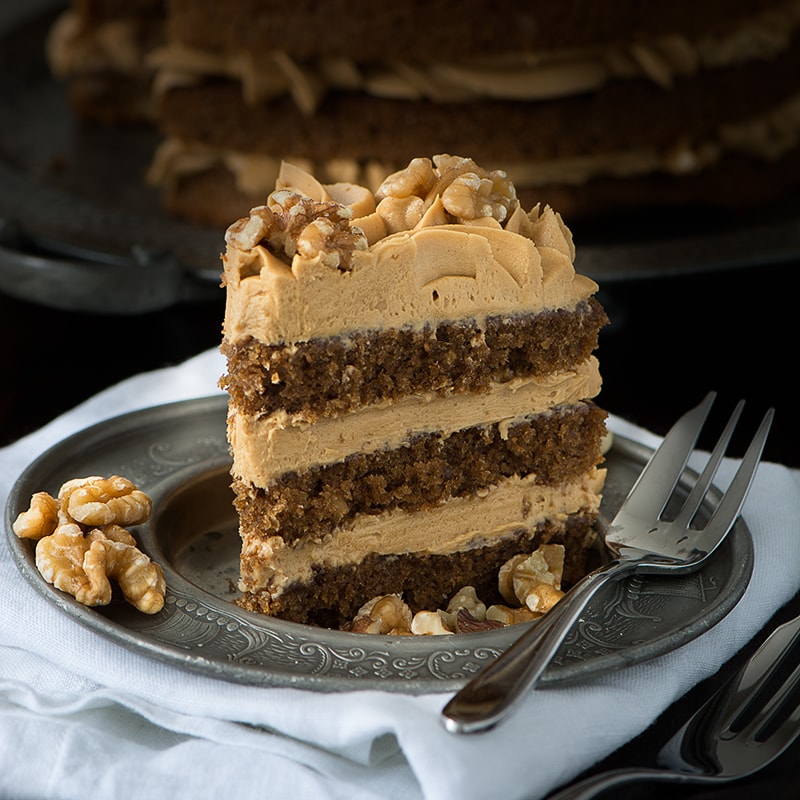 The mixture of coffee and walnut is a classic. Still, chocolate adds another layer of flavor to this beautiful cake, ready in just one hour, and it is the best cake recipe homemade for your Mother's Day surprise. 
Cake Recipe Ingredients
Instant coffee 2 tbsp
Milk 1 tbsp, plus a splash for the icing
Butter 200g, softened, plus extra for the tin
Sugar 200g
Flour 200g
Baking powder 1 tsp
Eggs four large
Chocolate 75g, roughly chopped.
Directions To Prepare The cake 
Heat the oven for about 180C/fan 160C/gas 
Mix the coffee powder with 1 tbsp boiling water until softened, add the milk, and mix repeat.
Put all the leftover cake ingredients with the coffee mix in a large bowl and use electric beaters to whisk for 2 minutes until light and fluffy. Distribute the mix evenly between the cooked tins and bake for 25-30 minutes or until a skewer jabbed into the middles gets out clean. Cool thoroughly.
To make the cake, put one sponge on a meal plate. Sandwich with the second sponge and coated the rest of the icing on top. Complete by a mix-up over the diced walnuts.
7. Butterless Sponge Cake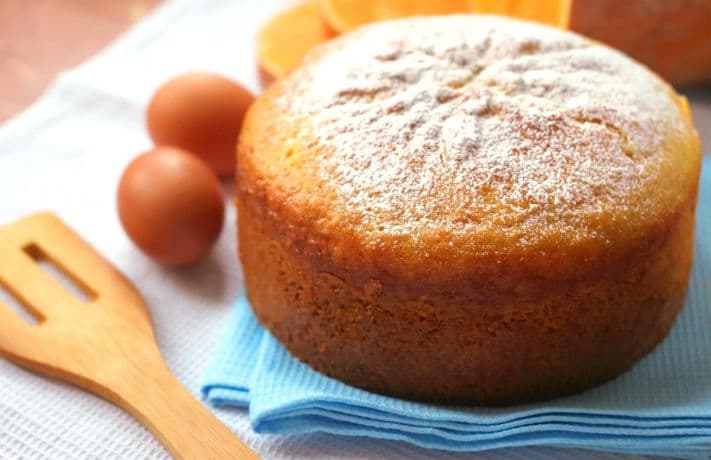 A delicious, fluffy, traditional cake recipe with egg and that too without any butter or oil! This light and fluffy sponge cake, despite its basic nature, fascinates your taste buds and makes it look perfect for your healthy love mommies on Mother's Day.
Cake Recipe Ingredients
You need 4 Eggs
You need 3/4 cup Flour/ maida
You need 3/4 cup Castor sugar/ powdered sugar
You need 3/4 tsp Vanilla essence
You need 3/4 tsp Baking powder
You need 2 Round 8" cake tins.
Directions To Prepare The cake 
Cut two pieces of butter (greaseproof) paper, the size of the bottom of the tins, and fit them in. Alternatively, grease the bottom and spray some flour or sugar over it--a dusting of it.
Even the flour, sieve it onto a paper and keep it aside.
Break eggs, one at a time, into a cup and change into a mixing bowl.
Add the sugar, vanilla, salt, and baking powder to the eggs and mix well till light and creamy.
When beaten completely, the batter leaves a trail when the beater is raised and moved above the mixture. Of course, the path soon blends back into the batter.
Fold in 1 tbsp flour with a spatula with light cutting, downward, upward and outward strokes. Fold in the rest of the flour in two installments.
Divide batter into the two tins. Hollow out the center by pushing the batter from the center towards the sides with a spatula.
Place tins in a pre-heated oven, preferably on the same level, and bake for about 15 minutes, or till the sides start shrinking from the edge of the tin.
You can also test by inserting a skewer or sharp knife in the center--if it comes out clean, the cake is made.
Fresh cakes in the tin after baking.
 
8. Vanilla Cake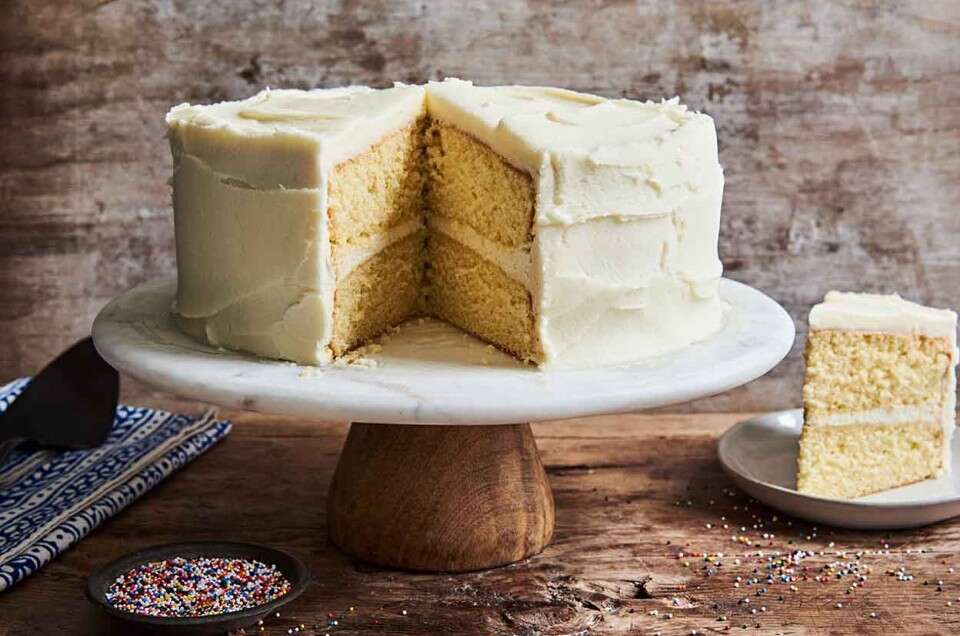 Another addition to the cake recipes is a simple sponge, fluffy and moist eggless vanilla cake ingredients without any added flavorings but vanilla extract. This eggless vanilla cake recipe delivers it more comfortable and fuss-free to make the perfect vanilla cake for moms who hate eggs with hang-ups over eggs that too without settling on its flavor.
Cake Recipe Ingredients
2 Cups Flour
2 tsp Baking powder
1/2 cup butter
1/2 cup sugar powdered
1/2 cup Milk
2 tsp Vinegar
1 tsp Vanilla essence
Directions To Prepare The cake 
Mix the baking powder, flour, butter, and sugar.
Add vanilla essence and mix.
Add the milk followed by vinegar and mixed the batter smooth.
Shift onto the baking pan.
Bake at 100% for 2 minutes.
Turn the container around and bake another 2 minutes.
Turn around again and cook for a minute.
Let stand for 5 minutes, then turn the cake out of the tin.
9. Jam and Banana Cake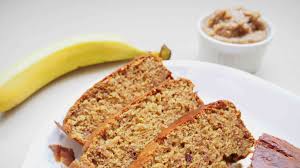 Let us make some healthy and yummy cake this Mother's Day with the only spoonful of mixed fruit jam gives the usual banana cake an original twist. A tea-treat made with healthy substitutes like whole wheat flour, olive oil, and brown sugar is one of the cake recipes Indian for everyone to make.
Cake Recipe Ingredients
3 Bananas
3 Eggs
1/2 cup oil
1/4 cup mixed fruit jam
1 cup brown sugar
1 1/4 cup wheat flour
1 tsp baking soda
1 tsp vanilla essence
Directions To Prepare The cake 
Mix atta and baking soda together. 
Then, mix brown sugar, oil, and jam collectively. Use a blender to do so. Add crushed bananas, whiz the mixer till the bananas are pureed.
Now, add eggs and vanilla essence and mix again for 3-4 seconds.
Regularly mix the flour with the banana mash. Mix till the batter is smooth.
Oil the cake tin and dust it with a little flour.
Pour the batter into the tin and bake at 180 degrees Celsius for 25-30 minutes in a Microwave oven.
10. Marble Cake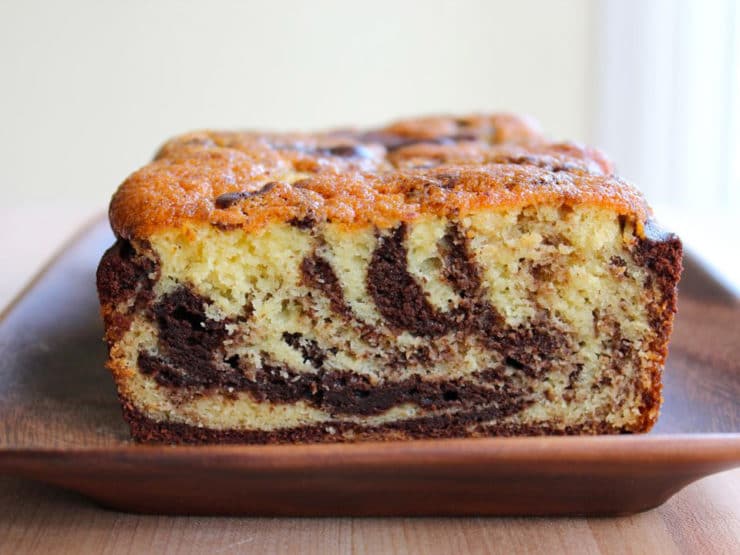 A feast for the eyes and flavor buds, here's the procedure of a marble cake. Fused tastes of vanilla, cocoa, and chocolate make this cake an utter delight. Make this cake for your mommy from the best cake recipes, yummy tummy.
Cake Recipe Ingredients
150 gm butter
150 gm castor sugar
3 eggs
150 gm flour
1/2 tsp vanilla essence
1 Tbsp cocoa
1 1/2 tsp baking powder
For the Icing:
50 gm butter
100 gm icing sugar
50 gm melted chocolate
2 tsp cocoa
Sweets to decorate
Directions To Prepare The cake 
Beat butter and sugar collectively until light and fluffy.
Slowly beat in eggs. Fold in all the flour save 1 Tbsp.
Divide batter in half.
Fold 1 tbsp flour in 1 half and the cocoa in the extra. Place in other spoonfuls in an oiled and lined 8" cake tin.
Bake the cake at 180 degrees centigrade for 20-25 minutes. Turn out and cool.
For the Icing:
Beat the elements together. Spread over cake.
Decorate and serve.
11. Lemon Cheese Cake Tart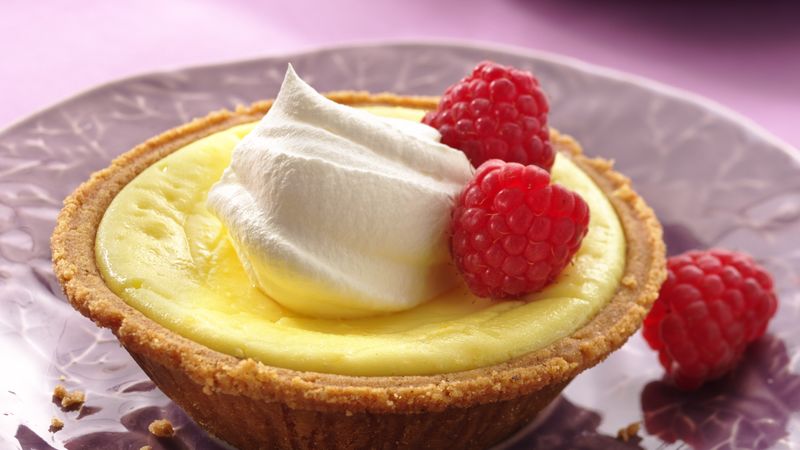 Why make a whole big cake when a mini Lemon Cheese Cake Tart can work on Mother's Day. It is one of the cake recipes gluten-free for you to make in some time.
Cake Recipe Ingredients
You need 8 ounces of cream cheese
1/2 cup plus 2 teaspoons butter
1/4 teaspoon grated lemon zest
1 cup all-purpose flour
You need 1/2 cup plus 1/3 cup sugar
You need 1 teaspoon plus 2 tablespoons lemon juice
1/2 teaspoon vanilla extract
1 large egg, room temperature, lightly beaten
4 teaspoons cornstarch
1/3 cup water
2 drops yellow food coloring
Fresh raspberries
Directions To Prepare The cake 
In a small bowl, beat three cream cheese, 1/2 cup butter, and lemon flavor until blended. Slowly add flour, mix well—freeze, covered, 1 hour or until firm.
Preheat oven to 325°. Shape dough into 1-in. Balls; press onto the base and up sides of ungreased mini muffin containers.
For the filling, in a shallow bowl, beat 1/2 cup sugar and remaining cream cheese until smooth. Beat in 1 teaspoon lemon juice and vanilla. 
Add egg; beat on low speed just until combined. Fill cups half full with cream cheese batter. Bake 18-22 minutes or until set. Nicely run a knife around tarts to loosen from the pan. Cool in pans on wire racks.
Meantime, in a small pan, blend cornstarch and unused sugar; whisk in water. Bring to boil, stirring regularly; cook and stir 1-2 minutes or until hardened. Remove from heat; gently stir in food coloring and surviving lemon juice and butter. Cool to room temperature.
Transfer cooled tarts from pans. Spoon on topping; top with raspberries. Store in an airtight container in the refrigerator.
12. Red Velvet Pastry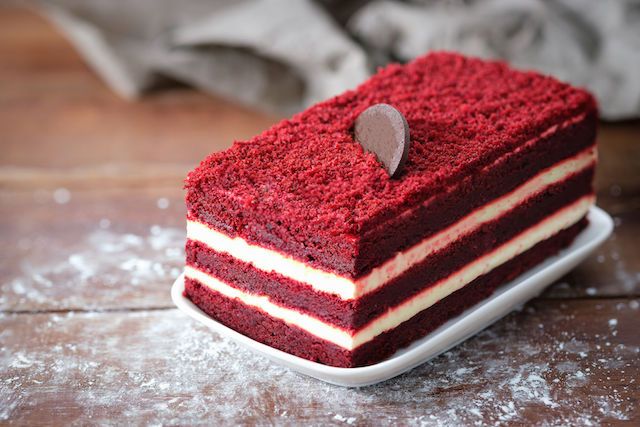 Here are the quick and easy cake recipes for red velvet. You will like its creamy taste; this soft and fluffy red velvet pastry is excellent for Mother's Day.
Cake Recipe Ingredients
1/3 cup cream cheese
1/2 cup icing sugar
1/3 cup all-purpose flour
1/2 tbsp condensed milk
2 tbsp yogurt (curd)
1/2 tbsp edible food color
1/4 tsp apple cider vinegar
1/4 cup butter
1/4 tsp vanilla essence
1/4 tbsp cocoa powder
1/4 tsp baking soda
2 tbsp water
1/4 tsp vanilla extract
1/4 tsp baking powder
Directions To Prepare The cake 
To make this dessert recipe, start by making the coating, for which, in a bowl, add cream cheese and 1/4 cup butter. Whisk it well until creamy. Now, add on the vanilla extract and then continuously stir in the icing sugar. Keep it aside for a while.
For the red velvet pastry, preheat the oven at 160 degrees Celsius. Line a round baking tin with oil and add flour, baking powder, baking soda, and cocoa powder. 
Stir it well and then set it aside. In a big bowl, whip together compressed milk and 1/4 cup of butter. Whisk it until the mixture is creamy and add red food color to it. Whisk it again until it is soft.
Now, add flour blend to the condensed milk mixture slowly, in small groups, while mixing it continuously. Add yogurt and 1 teaspoon icing sugar, apple cider vinegar, and whisk for another 2 minutes until it attains a batter-like consistency. 
Don't over whisk the batter. Pour the dough into the tin and bake it in a preheated oven for 30 minutes. Bake until the knife or toothpick comes out clean. Once done, let it cool and top up with cream cheese frosting to enjoy!
So these are some of the best cake with recipes for you to make this Mother's Day because that is the only thing that will bring a smile on your mom's face. If you have all these ingredients at home, then get going so, if nothing can get planned to make this your plan and mother's day special gift. 
Frequently Asked Questions
Q. What are the things needed to make cake at home?
A. There are several things that are common for all types of cake. However, different types of cake have different requirements. Read through the article and get to know the recipe of multiple cakes. 
Q. What makes the cake moist and fluffy?
A.  To make the cake moist and fluffy, it is important to ensure that you add butter cream and sugar in proper proportions.
Q. Which is the most delicious cake in the world?
A. It is all about the personal preferences of the person. Because everyone has different tastes and choices. You can check out the article in which you can see a wide variety of delicious cakes with its recipe.

Join Telegram Channel & Get Instant Deal Alert

75,062+

participants