103 days ago
Jio Port Offers - 1 Month Free Recharge & More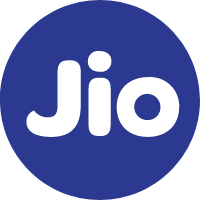 Well, it is very annoying to reconnect your call again and again because of bad network connectivity. Also, if you are paying a decent amount of tariff for those services, then it also seems a little bit unfair.
Although I can suggest a solution, Just port your SIM to Jio. 
You get the cheapest recharge plans for unlimited calling, unlimited SMS, and free roaming. After the recent price hike, Jio's plans are approx. 13% cheaper than competitors. 
That's not all. Jio is also offering a 1-month free recharge under the MNP offer to all users porting their number. There are many other benefits of porting to Jio. 
For all details on the Jio Port offers for Airtel & BSNL, Keep reading till the end.
Also, if you want to track your MNP status, you will get details later in this article. 
Likewise, If you want to know about the amazing easy peasy tips and tricks about getting Port Code Without Sending an SMS, do checkout our article on How To Get Port Code Without Sending SMS?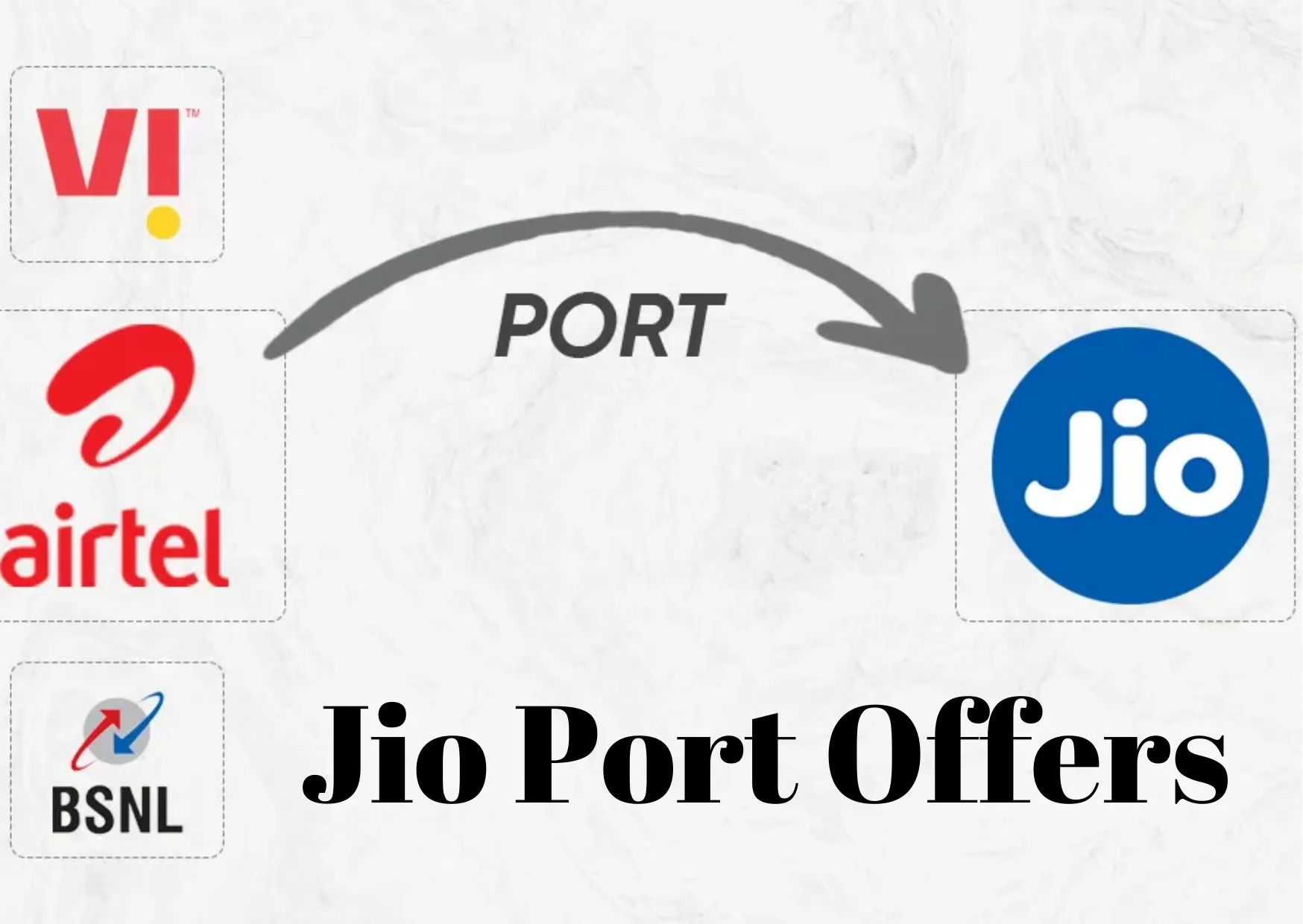 Reliance Jio Port Offers 2023
These are some of the best-selling Jio plans you can avail of by porting your SIM to Jio. The company has been given great monthly plans starting at just Rs. 129. You also have plans that get you data of 1.5GB per day starting at Rs.198. You can also avail of the benefits with the airtel to Jio port offer 2023. These plans come with additional benefits such as free voice calling, unlimited SMS, free-roaming facilities and much more. Therefore, let's check out the offers below:
| | | |
| --- | --- | --- |
| Prices | Validity(Days) | Total Data(GB) |
| Rs.239/- | 28 Days | 42 GB(1.5GB Per Day) |
| Rs.479/- | 56 Days | 84 GB(1.5GB Per Day) |
| Rs.666/- | 84 Days | 126 GB(1.5GB Per Day) |
| Rs299/- | 28 Days | 56 GB(2GB Per Day) |
| Rs.533/- | 56 Days | 112 GB(2GB Per Day) |
| Rs.719/- | 84 Days | 168 GB (2GB Per Day) |
| Rs.419/- | 28 Days | 84 GB (3GB Per Day) |
Jio International Plans
If you're planning to go outside of India but are confused about which network to go for because of high tariffs, then Jio is up for rescue. Jio has been offering some great plans for its customers who roam internationally. Jio makes sure that you don't empty your pockets, and that is the reason that they have such great plans. Therefore, let's have a look at all the best ISD plans by Jio:
| | | |
| --- | --- | --- |
| Plans | Talktime | Validity |
| Rs.501 | ₹424.58 | 28 Days |
How to Get a 1 Month Free Recharge with Jio MNP Offers?
Jio is offering a 1-month free recharge to users under the MMP offer. You can port your number to Jio from any operator and get a free 1-month recharge with unlimited calls, 1 GB daily data, and 100 SMS per day. This offer is not available online; you can check offline stores for this offer. You need to follow the regular porting process to avail of the offer. Recently, telecom operators are aggressively pushing the MNP Offer to gain new customers. Jio porting offer is for subscribers of Airtel, Jio & BSNL Users. 
What is Reliance Jio MNP?
The Jio MNP (Mobile Number Portability) gives you the comfort of changing the service provider without changing your number. The service can also be availed in different telecom circles within the same service provider. Now below are some of the features and MNP rules:
The service of MNP is available all across India with different service providers and in different telecom circles.

You can submit another request for a porting only after 90 days of your initial port of the SIM.

In the case of activation of SIM, the porting request can only be submitted after 90 days of the activation.

TRAI has slashed mobile number portability rates by almost 79%. With the cut, porting charges drop from Rs. 19 to Rs. 4. 

The unique porting code that you get in order to port the SIM is valid for 15 days.

If you are a postpaid customer, then you need to clear all your prior bills of your previous customer.

You can also withdraw your request for porting within 24 hours of the MNP duration since the process was initiated.

The MNP process time takes up to 7 working days to shift your current network operator to the new operator.
Applications Offered with Jio SIM and Services
1. My Jio App
My Jio App is a one-stop solution for a lot of problems. It has many features to help you just by a click of a button. You can manage your accounts very easily. Also, linking many accounts into one is very easy. You can make recharges also very easily using the application. Below are some of the features of the My Jio App:
Data Balance: Check your remaining data in real-time without any hassle.

Usage Details: Check your daily as well as weekly consumption of voice, data, and SMS very easily.

Statement: Get a statement of the last six months' transaction that has been made using your Jio App. You can also download all the data in just a single click.

Service Requests: You can also request a service using the My Jio application.

Hotspot Locator: You can also identify Jio Hotspot by accessing your My Jio App.

Store Locator: Locate the nearest Jio store around you just with a click.
Note: You can get the application both from the Play store as well as App store.
2. JIOCHAT
It is a good reason to get Jio SIM. Jiochat is a great way of staying connected with Friends & Family. It offers you great quality voice & voice conference. Below are the features of the Jiochat application:
Share Files: You can share any format file with a size limit of 100MB.

Share Fun Stickers: Get access to over 1500+ fun stickers representing flavours from India.

Create Group: You can create a group of almost 500 members on this application.

Set Voice/Video Conference Calls: You can add up to 5 people using the application on both voice and video conference calls.

Make Doodles: Make funny doodles and show your creativity to your family & friends.

Choose Language: Jiochat is available in all the major languages of India, so feel free to express yourself.
3. JIOCINEMA
If you're a movie buff then Jiocinema is one place where you can get a great collection of blockbuster movies. The collection they have features Bollywood, Hollywood as well as a regional cinema for you. Now let's check out the features of Jiocinema:
Download: You can download your favourite movie and TV series using the application and watch it later offline.

Voice Search: Just turn the mic on and speak & search for your favourite content.

Dock Playback: Browse and watch movies just by drag and drop.

Video Quality Selection: You can also select the quality of the movies or tv series you are watching. You can select from three Low, Medium, and High options depending on your current available bandwidth.

Resume Watching: You can resume the movie or TV series from where you left.

My Watch List: Create your own watchlist of Movies & TV shows and watch them later.  
4. JIOTV
Enjoy all your favourite shows by tuning in to almost 575+ TV channels and 60+ HD channels in your favourite genres and categories in multiple categories. Let's check out some JioTV features that the app has to offer:
Search: Search from a wide range of channels and shows that have aired over the past 7 days.

Share: Share all your favourite programmes on the social network with just a single click.

Multi-Lingual: You get a chance to watch content in various languages such as English, Hindi, and other regional languages.

Set-Reminder: Set reminders for all your favourite shows airing on TV.

Zero-Disturbance: You can lock your screen while watching a show for uninterrupted viewing.

Rewind & Forward: You can rewind live TV for almost 30 seconds rewind & forward.

Channel Zap: Change between different channels just by a single click.

Mini Player: Browse your favourite show while the player is still in mini mode.
5. JIOSAAVN
Get access to millions of songs in over 17 languages with great HD clarity. You can listen to each and every mood of yours with various genres, moods, and artists. Now let's check out some of the smart features that the app has to offer:
Search: Search from the list of millions of songs just by tapping on the search bar and looking up for your song.

Download: Download all your favourite songs and listen to them offline with unmatchable quality.

Create Playlists: Create your own playlist based on artists, genres, and moods.

Radio: Tune in to your favourite radio channel and listen to endless music.

Regional Content: Get access to all the regional content in more than 20 languages and international music.

Themes: Pick your theme for the application as per your choice.

JioTunes: Set your favourite song as your caller tune.

Share: Share all your favourite songs, album, radio, and playlist with your friends and family on social media
6. JIOMAGS
A vast library of all your favourite magazines all in one place with a wide range of regional content. Let's check out some great features of the application:
Read Offline: Just download your favourite magazine and read it offline anywhere you want.

Sync: Synchronize all your favourite downloaded magazines in one place.

Auto-delete: Manage the space on your drive by using the Auto-delete feature.

Archive Access: You can access the archives and titles from all your favourite publishers.

Voice Search: Easily search for the magazine or the edition you are looking for by simply doing a voice search.

Notification: Get notifications to all the latest titles in your favourite magazines.

Share: Share your favourite book or magazine with your friends on social media instantly.

Night Download: You can set a timer to download a magazine during the night. This way, all your favourite content will be downloaded while you're still sleeping.
7. JIOXPRESSNEWS
Jioxpressnews brings you all the latest news from over 500 sources in 10+ Indian languages. Get all the news you want completely ad-free. Now let's have a look at the features of Jioxpressnews:
Schedule News Digest: Choose the time for your content as they deliver you thrice a day.

Simple and Smart: Get a clear and intuitive interface to enhance your reading experience.

Share Articles: Share the articles that you like on the application with your friends.

Save Articles: Save your articles in order to read them later.

Search Stories: Get multiple articles on the stories you would like to follow.

Never miss a thing: Get notified of all the things that you would like to follow, like stories, cricket scores, the stock market and much more.
8. JIOCLOUD
 Jiocloud is a cloud storage app that can save all your selfies, photos, assignments, documents, songs & stories. Using the Jiocloud, you can access your data anywhere around the world. Now let's check out at all the features that Jiocloud has to offer:
Easy Categorization: Create a category for everything, be it music, videos, or photos, for ease of access.

Interactive De-Dupe: Easily interact with all the duplicate content on your drive to manage space well.

Offline Access: Mark all your files to have access to them offline.

Cloud Address Book: Make an address book in your cloud application for all your devices.

Instant Playback:  Watch videos and listen to the music without any delay or downloading them to your system.

Selective-Sync: Select a system on your current PC to save extra bandwidth costs.

Mobile Phone Restore: Restore all your previous data from your previous Jio phone by using the cloud service.

Backup Settings: You have the flexibility of choosing the network and the file type.
9. JIO4GVOICE
Make HD video as well as voice calls by using your Jio SIM. You can make the call by using your 4G LTE smartphone or your Jio 2G/3G device. Now let's check out the features:
Conference: You can do a voice conference with up to 6 people at a time, while in the case of a video conference, it could be 4.

Smart Calling: Dial your phone just by your normal dialer and without going to the application.

File-Sharing: You can share images in your call and also share files across different formats

Selfie Sticker: Create your own avatar by using the stickers.

Doodle: Let your imagination flow and make funny & creative doodles.
10. JIOMONEY
If keeping a lot of cash is an issue, then worry not, as you go cashless with Jiomoney. Jiomoney is a smart way to go cashless with smart features, so let's check them out:
Faster Repeat Purchases: Keep track of all the places where you frequently make payments and repeat & go with a single click.

Bookmark your Merchants: Bookmark all your usual merchants and pay them with just by a single click.

Receive Personalized Offers: Get offers, discounts, and schemes as per your need from all the top brands and your favourite stores.

Transaction History: Keep track of all the transactions you have made previously; therefore, there is no need to keep your bill at a single place.
How to port BSNL / Airtel / VI number to Jio?
Step-1: To port the number to Jio, message "PORT"<10 digit mobile number> to 1900. The message needs to be sent from your existing number, which you want to port.

Step-2: You will receive a unique porting number along with its expiry date.

Step-3: Now download the JIO App from the app store or Playstore and generate a JIO coupon code for yourself.

Step-4: Now, visit the nearest Jio Store or Reliance Digital/Dx Mini or Jio Retailer with your unique porting number. Also, take your JIO code along with the handset you're using.

Step-5: Take your Aadhaar card number with you. Now activate your JIO SIM using the eKYC process.

Step-6: Congratulation !!!  You have successfully ported your SIM to JIO.
BSNL to Jio Port Offer 2023
The first step of porting from BSNL to Jio is to get your UPC Code. To generate the UPC, type the PORT space mobile number and send it to 1900. Shortly, you will receive a message with your UPC code. The message will also mention the expiry date of your porting code. Visit the nearest Jio store to submit UPC along with documents. You will receive a new SIM Card which will be activated in 4 to 6 working days. For Most users, the reason to port from BSNL to Jio is that the 4G services of BSNL are still available in limited states. In contrast, Jio is already planning to launch 5G services soon. 
VI to jio port offer 2023
Most buyer's reason for porting their SIM to jio is the affordable charges Jio is offering for their recharge plans. Jio's 28 days costs only Rs. 269; in this recharge plan, you will get 1GB/day internet with unlimited calling & 100SMS/day benefits. Likewise if you recharge for Rs. 299 for 28 days, you will get 1.5GB/day data with 100 SMS/ day and unlimited calling.
Airtel to Jio Port Offer Today
Most users' reason for switching from Airtel to Jio is the cheaper recharge plans. Jio's 1GB data per day plan for 28 days costs Rs. 209. In comparison, Airtel's 1GB per day plan costs Rs. 265. 
Similarly, if you compare 1.5GB per day plans, Airtel users need to pay Rs. 299 for 28 days. While Jio users have to pay Rs. 239 for a 1.5 GB per day plan with 28 days validity. So there is a difference of around Rs. 60. 
Benefits of Porting any Number to Jio
Get a network with unmatched 4G with data rates all around the globe.

Access to complimentary services by Jio that are worth Rs.15000.

Instant KYC using the eKYC feature based on Aadhaar Card.

The simplest and the best tariff plans that Jio offers.

Get solutions based on an enterprise.

Get the Jio platinum service which is the first of its kind.

Unlimited SMS 100/Day.

Free complimentary subscription to Jio Apps.

Access to Jio Prime Services.
Benefits of Jio Prime Membership
Jio Prime is an exclusive service by Jio which gives you endless benefits just by paying a minimum amount of Rs.99 for a year. Below are some of the benefits that the Jio Prime service offers:
You get access to the best tariffs in the industry.

You get complimentary access to all the exclusives, which gives you enriched content from TV channels, movies, videos, songs, magazines, newspapers etc.

You get exclusive access to all JioApps and the best deals and offers.

Exclusive access to contests that only Jio members can have, like playing Jio KBC with Sh. Amitabh Bachchan, meeting celebrities, or exclusive access to great live shows & events.

Access to all the live sports with commentary in the local language, different camera angles, and 7 days to catch up with the live sport after it aired.
​How to Order New Jio SIM Online?
You can get Jio SIM home delivered to your doorsteps. The process is very easy. You need to fill out an online form for this purpose. It requires only your name and mobile number. Verify the details with OTP, and you are ready to order your Jio SIM Online. There are many benefits of switching to Jio, such as 20% extra data than competitors, free access to Jio apps, unlimited entertainment and more. Once you have ordered your Jio SIM, you can also track the status online.
Step-1: Visit Jio Website 

Step-2: Enter your name and mobile number

Step-3: Verify with OTP

Step-4: Select the delivery address

Step-5: Pick a Jio plan of your choice

Step-6: Choose your preferred date and time at your convenience.

Step-7: Your Jio SIM will be delivered soon.
How to Track Jio SIM Delivery Status?
It is easy to track Jio SIM status online. You only need to enter the number used for booking; the delivery status will be displayed on the screen.
Step-1: Visit the page

Step-2: Enter the mobile number used for booking

Step-3: Verify with OTP

Step-4: The delivery status of the JIO SIM will be displayed on the screen
Terms& Conditions
The company require personal information from your side. The documents that are required by the company are Name, Phone Number, Email Address, and Permanent Address.

The company might also require a passport-size photo during the time of form fill-up for verification purposes.

Proof of identity and address proof is also required, like PAN Card, Driving License, passport etc.

The company will use your personal information for bills, invoices, existing or new deals, content, advertisement, surveys, key policies etc.

The information can also be used to support law enforcement agencies in any matter related to public safety.

The company will keep your personal information confidential unless the information is required as per law.

In order to read all the terms & conditions, Visit Jio Official Site
Conclusion
So these are all the benefits that you can avail yourself of by porting your SIM to Jio and availing of the Jio MNP Offer. I have tried to provide you all the Jio Port Offers, now chang port your current SIM to Jio and enjoy amazing offers and discounts. Read and share this article with your friends and family, and if you want to share your views and thoughts, mention your valuable words in our comment section.
Frequently Asked Questions
Q. What are the offers for porting to Jio?
Ans. There are many offers for porting to Jio. For example, you get faster data speeds, better voice quality, etc.
Q. Is porting to Jio free?
Ans. There are no charges to port to Jio, you do not need to pay anything for their MNP services. 
Q. How many days will it take to port from Airtel to Jio?
Ans. With the recent changes in rules, it is possible to port your number within 48 hrs. 

Join Telegram Channel & Get Instant Deal Alert

75,062+

participants