221 days ago
Jio Data Booster Packs Price - Increase Daily Data Limit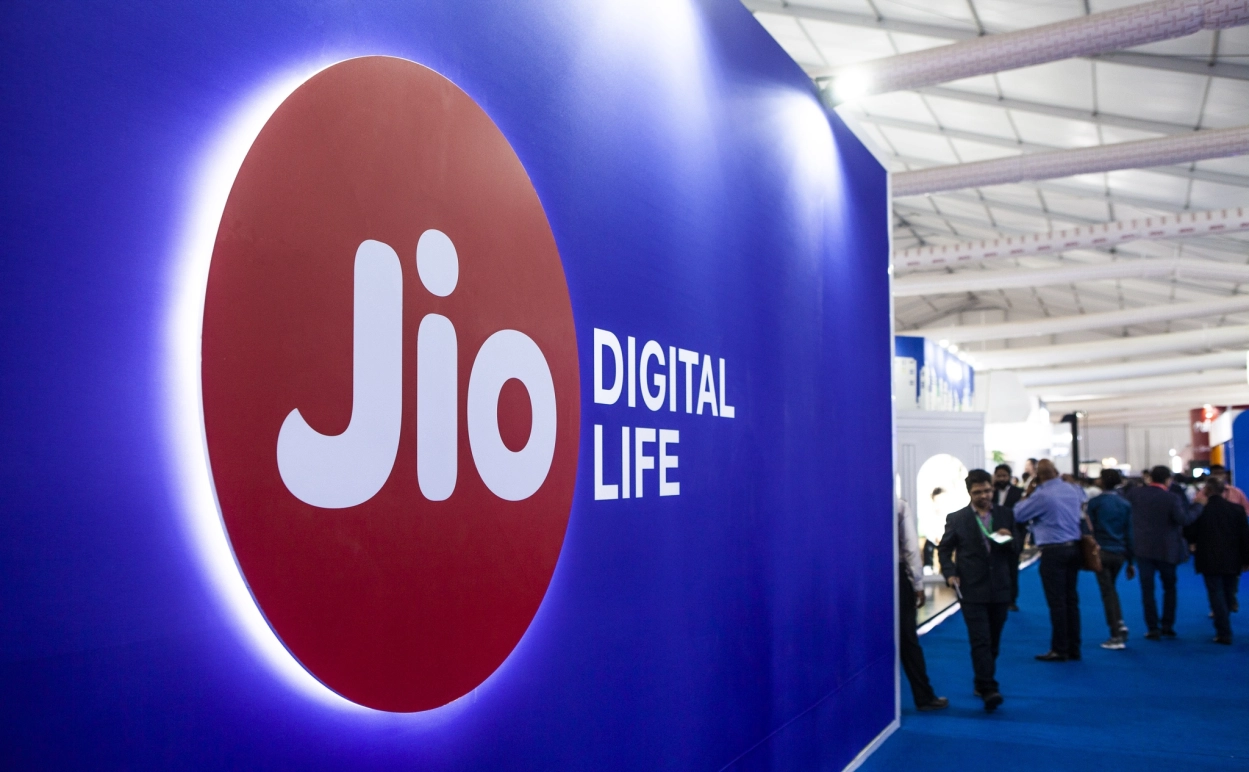 Are you a Jio User? Do you face the problem of Daily Data Exhaustion? Then worry not. Today we will be telling you about the jio data booster pack and Jio Data Add-On Packs that will help you resolve your issues regarding  Daily Data Exhaustion.
As we know, Jio recharge packs come with a daily data limit, after which the speed drops to 64Kbps. This speed is really low if you want to stream content or watch videos on YouTube. 
In such a situation, Jio Booster Packs can be of great help. Jio Booster pack price starts from as low as Rs. 15. Earlier, the plan was priced at Rs. 11, but after the recent price hike, all telecom operator's plans have become expensive by up to 21%. 
This post will provide complete information on all available data booster and add-on plans for Jio. You will also learn about the per GB cost of different plans to get the best value for money. 
If you want to know about the recharge plans of the jio dongle, then I suggest you read our article on jio dongle recharge plans 2023.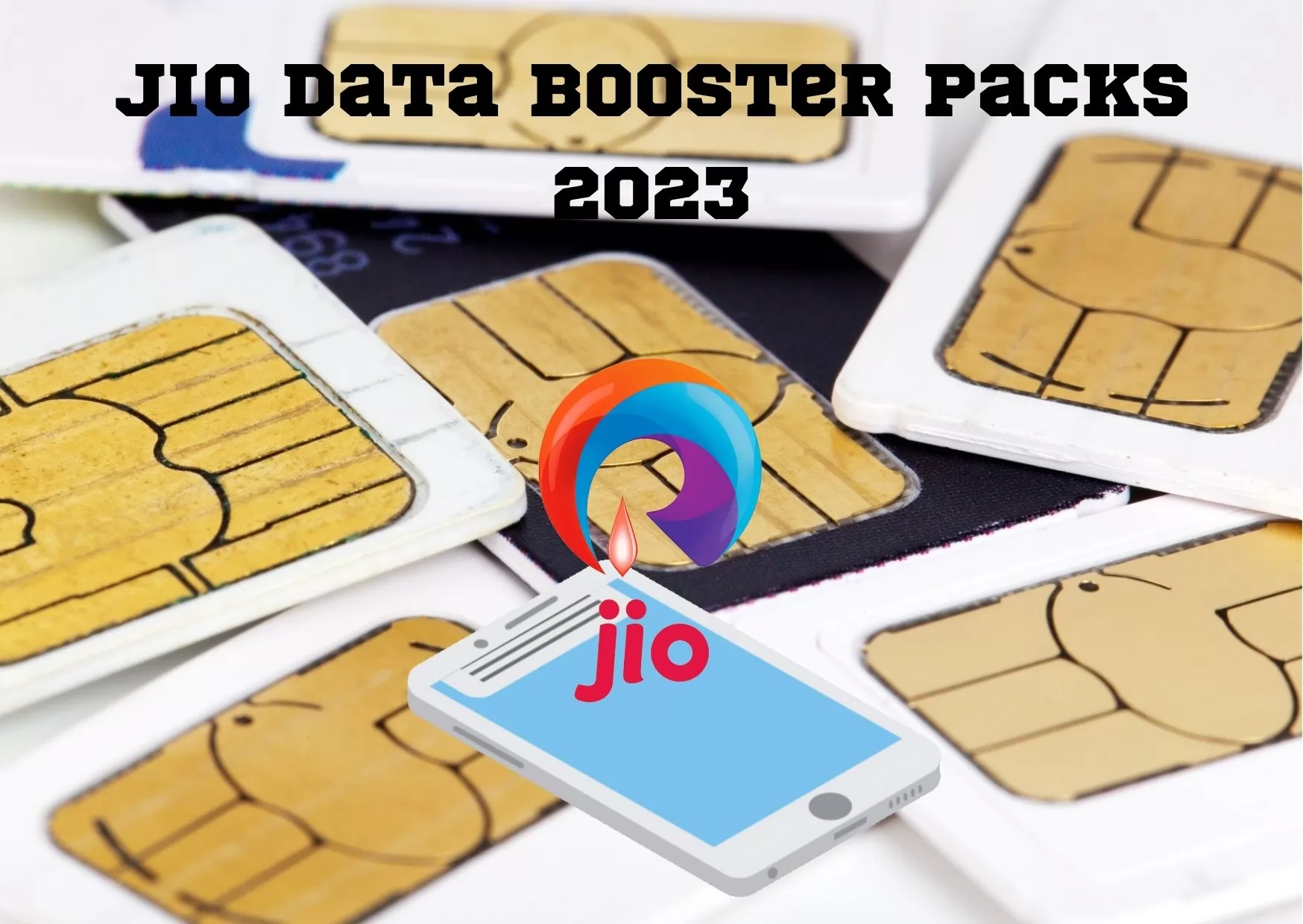 Table of Contents
[ Show ]
What is Jio Data Booster?
Jio data booster or Jio add-on packs provide additional data as per your need. For instance: If the daily data limit of your existing plan is 1.5GB/day, and you have already exhausted the data limit. Jio Data booster packs take care of your additional data requirement. If your need for data is small, you can choose the Rs. 15 pack, which provides 1GB of high-speed data. In case you want more, choices are available with 2GB, 6GB, and 12GB data booster packs. 
Jio Booster Price List 
| | | |
| --- | --- | --- |
| Plan | Validity | Data |
| Rs. 15 | Existing Plan | 1GB |
| Rs. 25 | Existing Plan | 2GB |
| Rs. 61 | Existing Plan | 6GB |
| Rs. 121 | Existing Plan | 12GB |
| Rs. 222  | Existing Plan | 50GB |
Jio Rs. 15 Data Booster
The data booster pack comes with 1 GB of data. The pack doesn't come with any voice calling or SMS benefits. The validity of this pack will be the same as your active plan. 
Jio Rs. 25 Booster Pack
The Rs. 25 pack provides 2 GB of data. There is no validity, SMS, or call benefits. The data provided will be used alongside your active plan
Jio Rs. 61 Booster Pack
The Rs. 61 pack of Jio comes with 6 GB of data. Similar to other booster packs, there is no service validity, so you won't be able to make any voice calls or SMS. 
Jio Rs. 121 Booster Pack 
Get 12 GB of data with the Rs. 121 booster pack. If you want to extend the daily data limit of your unlimited pack then the Rs. 121 pack is a perfect choice. 
Jio Rs. 222 Booster Pack
Get 50GB of data with the Rs. 222 pack of Jio. In this pack you get a 50GB of total high-speed data with its validiy till your existing plan.
Jio Data Add-On Packs Price List
Here, we have curated the Jio Data Add-on Packs. Also, we have provided the details of each pack below the table. So scroll down and read on.
| | | |
| --- | --- | --- |
| Plan  | Validity | Data |
| Rs. 181 | 30 days | 30 GB |
| Rs. 241 | 30 days | 40 GB |
| Rs. 301 | 30 days | 50 GB |
| Rs. 555 | 55 days | 55 GB |
| Rs. 2878 | 365 Days | 2 GB/day |
| Rs. 2998 | 365 Days | 2.5 GB/day |
Jio Rs. 181 Add On Pack
Get 30 GB of data for 30 days with the Rs. 181 booster pack. If you want a data-only pack with no voice and SMS, then you can recharge with this pack. 
Jio Rs. 241 Add On Pack
The Rs. 241 booster pack of Jio comes with 40GB of data. You also get 30 days validity. So you can use this pack as a standalone data pack on your number. 
Jio Rs. 301 Add On Pack
The Rs. 301 booster pack of Jio provides 50GB data for 30 days. This pack also come with 3 months Disney Plus Hotstar mobile subscription.
Jio Rs. 555 Add On Pack
With this pack, you get 55GB of high speed data. And along with the data you also get free subscription Jio apps, such as JioTV, JioCinema, JioSecurity, and JioCloud. Note that this pack is valid for 55 days.
Jio Rs 2878 Add On Pack
This pack by Jio comes with 21GB/day data and is valid for 365 days. It is important to note that this pack provides you with data benefits only.
Jio Rs 2998 Add On Pack
This plan is also valid for 365 days, and with this plan, you get 2.5GB high-speed data per day. This pack comes with data benefits only.
How To Do Jio Data Booster Recharge Online?
You can recharge with the Jio Data Booster pack online using the MyJio app, Jio.com, or any other recharge portal such as Paytm, Freecharge, or Amazon. Here we tell you how to recharge on Jio.com. 
Visit Jio Website

Go to the plans tab

Select 4G data Vouchers

Click on the data booster of choice

Enter your Jio number

Proceed to payment

Make the payment using a mode of choice
Is There Any Jio Data Booster Pack for 1 Day?
All the data booster packs of Jio have the same validity as the existing plan of users. None of the booster packs offers validity to users. Also, you can recharge with the boosters only if you have an active plan on your number. So there is no such plan with a 1-day validity. The most affordable plan in this category is priced at Rs. 15. It comes with 1 GB of data. But if you are looking for a specific plan with 1-day validity, then there is no such option. 
How to use Jio data boosters?
Some users ask how I can use a data booster. Once you exhaust your daily data limit, the data booster starts working automatically. If your daily data limit is 1.5GB, the data booster gets started after you consume 1.5GB for the day. You can enjoy high-speed data even after the end of the allotted data of your existing plan.  
How to check Jio data booster balance?
Keep track of your Jio data balance on the MyJio app. You also get the information via SMS, IVR, and Jio.com. To get Jio Data balance via SMS, give a missed call on 1299. Or you can dial 1991 from your Jio number. So you have different methods, all very simple to get the required information. Jio Data boosters take care of your additional data needs. The packs allow Jio subscribers to add additional data to their monthly plan. You can easily increase your daily data limit with Jio Data boosters. With more people opting to work from home, the demand for high-speed data has increased even more. Reliance Jio has kept the users interested by making available more and more choices.
Which is the best data booster pack for Jio?
The selection of a booster pack depends on your requirement for high-speed data. Jio provides unlimited data, but the speed drops to 64kbps after consumption of the daily data limit. If you want to continue using high-speed data then you can choose a booster pack of your choice. The Rs. 15 pack is the most affordable booster pack for Jio users; it comes with 1GB of data. There is also an Rs. 25 pack that provides 2GB of data. Then there is a Rs. 61 pack with 6GB of high-speed data. There is also a Rs. 121 data booster pack which gives 12GB of data to users. So there are plenty of options available; depending on your need for high-speed data, you can choose a booster pack. But the important thing to note here is that the packs don't come with any validity. The validity depends on your existing pack. 
How to recharge with Jio Booster Packs?
The booster packs are similar to any other recharge plan. You can recharge online or offline, depending on your convenience. If you choose to recharge online, you can save some money with the online recharge offers of leading apps such as Amazon, Paytm, Freecharge, PhonePe, Mobikwik, and Google Pay, among others.  All these apps have excellent recharge offers to help you save money. You can choose any app and offer which you think is best. For Instance: Amazon is offering 100% cashback on mobile recharge. The offer is applicable on the first recharge of the month. You need to make a payment with Amazon Pay UPI to avail of the offer. The maximum cashback is Rs. 30 or Rs. 50, depending on your eligibility. 
Similarly, you can save on Jio recharge with Paytm coupons. Use the Paytm recharge coupon ot get cashback on your recharge. You can also save with Google Pay, Freecharge, and Mobikwik. You can easily choose any plan of your choice as recharge using any method as per your preference. You can also save on Data booster packs with Jio Paytm Offer for July. With the offer, you can avail of benefits worth up to Rs. 150 on Jio recharge. Recently, the company also introduced a new pack to provide users with free access to the Disney+ Hotstar subscription. 
Conclusion
I hope that after reading this article you must have got all the information regarding jio data booster packs and add on packs in detail. Still if you have any queries then feel free to mention them in our comment section and we will try our best to resolve your queries as soon as possible.
Frequently Asked Questions
Q. What is the price of Jio Data Booster?
Ans. The data booster plans offer only data benefits to users. Jio Data booster plans have validity as per your existing plan. The data booster or 4G data vouchers are available in denominations of Rs. 15, Rs. 25, Rs. 61, Rs. 121.
Q. What is Jio 15 Rs data booster plan?
Ans. Learn about Jio 15 rupees data booster plan along with other data booster plans provided by Jio in our dedicated article.
Q. What is the validity of Jio data booster?
Ans. The validity is as per your existing Jio plan. The data boosters act as add-on packs for Jio users. 
Q. What is Data booster?
A. The data booster plans provide Jio users with additional data. These packs work with your existing Plans. The data offered can be used in addition to the daily data limit of your plan.

Join Telegram Channel & Get Instant Deal Alert

75,062+

participants