226 days ago
IRCTC Bus Tickets Booking - How to Book Bus Tickets Online?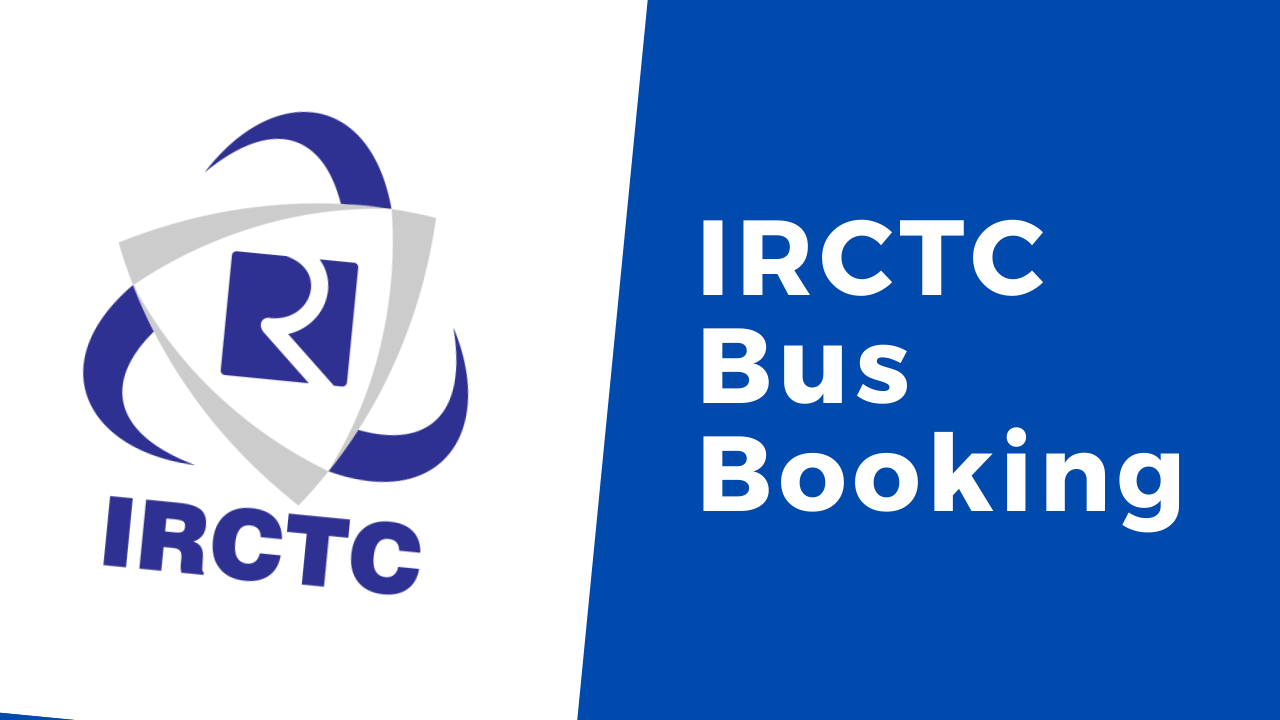 IRCTC has launched its online bus booking service to provide a more holistic travel experience to the customers. This new feature enables the last mile connectivity to the people using the IRCTC bus and flight ticket booking services.
IRCTC Bus booking service is launched in collaboration with over 50,000 state road transport and private bus operators to provide services across 22 states and 3 union territories.
Currently, you can book bus tickets via the official website of IRCTC. The service is expected to be available on the IRCTC mobile app soon.
Meanwhile, get up to Rs. 80 cashback with Amazon IRCTC offer, for more details, click here

IRCTC Bus Ticket Booking Service
The feature will allow the customers to choose from a variety of buses based on their route. Customers can also choose the appropriate bus with reviews, ratings, and images available.
There is also the option to choose a pick-up and drop point at their convenience. With IRCTC bus ticket booking offers, customers can book tickets at a reasonable price with bank and e-wallets discounts. 
Online bus booking services went live on 29th January 2021. "IRCTC under the leadership of Ministry of Railways, Ministry of Commerce and Industry and Ministry of Consumer Affairs, Food and Public Distribution is gradually moving towards firmly positioning itself as the first government 'One Stop Shop Travel Portal' of the country," read a statement issued by IRCTC.
Are you looking for the best shopping deals? Then you can follow us on Instagram for all the latest updates.  We also post Special Offers, Deals, Discounts, exclusive coupons & Giveaways. Follow @freekaamaalofficial today! For the best online shopping experience. 
How to Book Bus Tickets on IRCTC?
Go to the IRCTC bus ticket booking website from here

Enter your departure and arrival details.

Select seats and buses as per your preferences.

Enter passenger details

Verify with OTP

Proceed to Payment

Select a mode of payment

Complete the transaction

Download the e-ticket
Advantages of IRCTC Online Bus Ticket Booking Service
Choose your preferred seat: IRCTC has launched the bus ticket booking service with all the latest features. Before booking a bus ticket, you can choose your preferred seat. There is also the option to choose the preferred bus type. The options available include - Volvo Bus, AC, and Non-AC. 
Skip long queues at the ticket counter - With online bus ticket booking, you can easily skip the long queues of the offline ticket counters. It helps you save time and effort. At the same time, you can also maintain social distancing while booking bus tickets online. 
Check amenities, reviews, and ratings - For the best travel experience, check out the reviews, ratings, and bus images. All these factors help ensure a smooth experience. With this information, you can choose the best bus service for your journey. IRCTC makes this information available on the website to help the public. 
Multiple Payment Options - The payment options available on IRCTC are multiple. You can pay using a Credit/Debit card, Net banking, e-wallets, or UPI. With so many payment options available at the click of a button, your bus ticket booking experience is definitely going to be hassle-free.
IRCTC Bus Ticket Cancellation Policy
The cancellation policy will vary as per the bus operator. You can check the cancellation policy of the operator from the result results. Some operators don't provide any refund on bus ticket cancellation. So before booking bus tickets, check out the cancellation policy. The refund percentage depends on the cancellation time. If the cancellation time is less the refund amount will also be lower. 
IRCTC Bus Ticket Booking on Mobile App
The integration of the bus booking service over the IRCTC mobile app is expected to be completed soon. With the integration, customers can book bus tickets via their mobile phones as well.
Meanwhile, the railways recently introduced QR code-enabled tickets to make the ticketing process contactless. The QR code can be scanned using mobile phones or handheld devices.
When a passenger buys a physical ticket, a text message will be sent on his mobile number with a link to the QR code. The TTE at the station or on the trains will be able to scan the QR code to capture the passenger details. With this, the ticketing system will be contactless. 
 
Do I need an IRCTC account to Book Bus tickets?
You can use IRCTC IF for booking bus tickets. However, the website allows travelers to book tickets through guest user login as well by providing email ID and mobile number. 
Can I Cancel bus tickets any time?
Yes, you can cancel bus tickets online. Visit the bus ticket booking portal and login with your credentials to find the bus ticket cancellation option.
What are the payment options for bus ticket booking?
All payment options are available for bus ticket booking on IRCTC. You can pay via Credit/Debit card, Net Banking, e-wallets, and UPI.
Is ID proof required for bus ticket booking?
No, there is no need to provide ID proof at the time of booking. However, the travel must carry a Govt. ID card at the time of traveler having the same name as on the ticket. 
IRCTC bus ticket booking service is already live for customers. You can book bus tickets from the IRCTC website. The service is expected to become available on the mobile app soon. To book bus tickets on IRCTC, you don't need to register, you can also book tickets as a guest user. The service enables last-mile connectivity for travelers. 
With the launch of the bus ticket booking service, IRCTC has emerged as a one-stop travel destination for customers. The portal already offers train and flight ticket booking services. 
Frequently Asked Questions
Can I Change dates for my travel after booking tickets?
No, once you book tickets the date or time of travel can not be modified. However, you can cancel the tickets and book new tickets as per your schedule. Cancellation charges will be applicable as per the policy.
Is partial cancellation allowed on IRCTC?
Yes, partial cancellation of passenger tickets is allowed for bus ticket booking on IRCTC.
How many bus tickets can be booked in one transaction?
In a single transaction, a maximum of 6 passenger tickets can be booked. 
Can I Book State Road Transportation buses from IRCTC?
Yes, you can book bus tickets for UPSRTC, APSRTC, GSRTC, OSRTC, Kerala RTC, etc.

Join Telegram Channel & Get Instant Deal Alert

75,062+

participants