38 days ago
11 Best Ethnic Wear Brands in India
Confused about what to wear this Rakhi? We're here to help! Get ready to shake off the gloom with the top brands for Indian ethnic wear this festival season. Find the best Indian ethnic wear brands in India and stock up your wardrobe with outfits for every festival and some more. Because you can never have enough beautiful Indian ethnic wear.
Shop from the top Indian ethnic wear brands list this festival season. 
Most of the malls and shops are not opening right now but don't let that dampen your festival cheer. We have compiled the best ethnic brands in India that are available online so nothing can stop you from turning up in the best looks this festival season.
The grace of Indian Ethnic wear is unmatched. FreeKaaMaal brings you the best Indian Ethnic brands for men and women. 
Keep reading to find out the best ethnic wear brands.
You may also like to read about Best Artificial Jewellery Brands In India.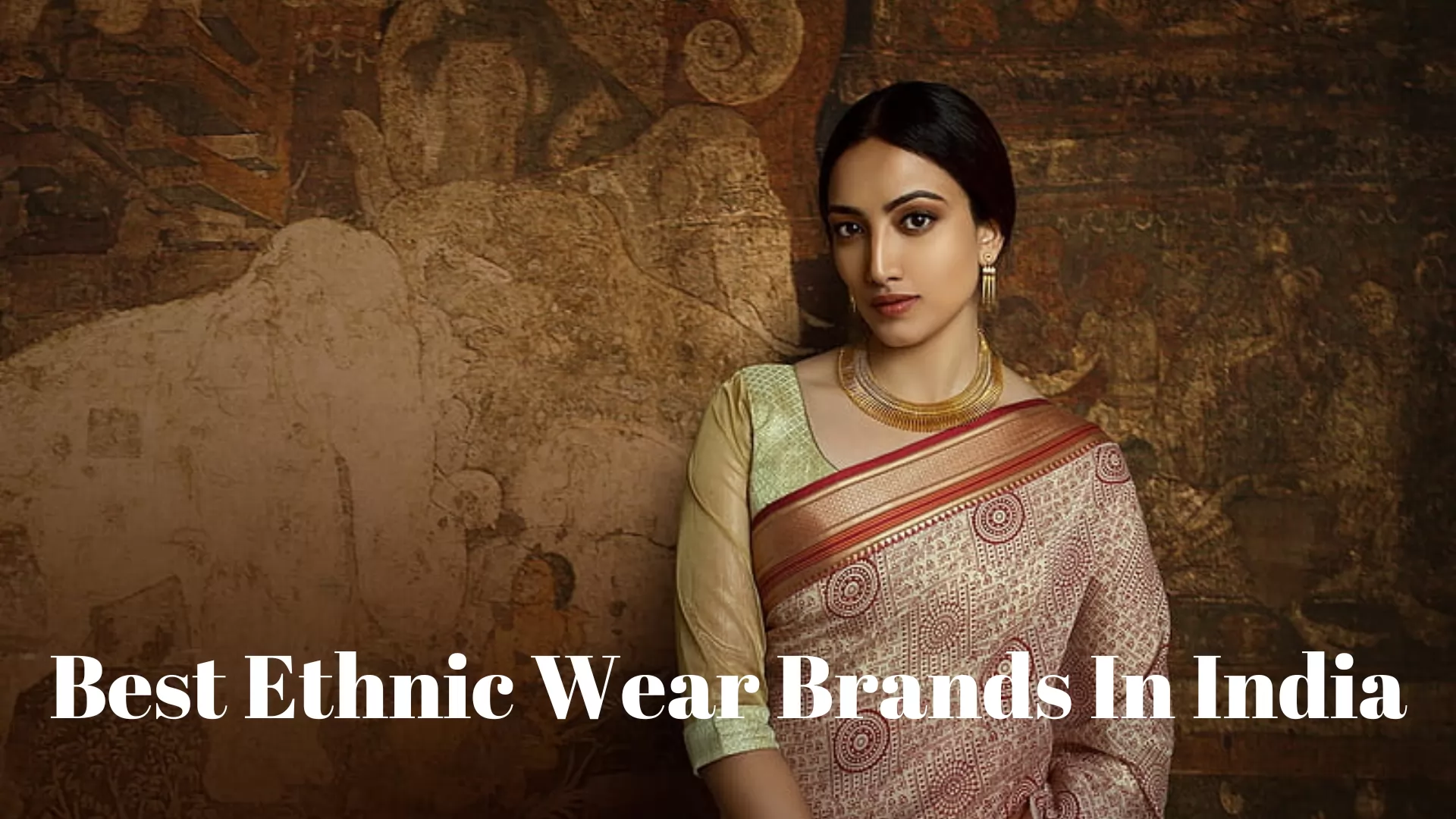 List of Best Ethnic Wear Brands in India
Find out the best Indian ethnic brands in the list below. You can browse the collection of the best Indian ethnic brands online on the top shopping sites. 
| | |
| --- | --- |
| S.No | Brand |
| 1 | FabIndia |
| 2 | BIBA |
| 3 | W for Women |
| 4 | Sabhyata |
| 5 | Meena Bazaar |
| 6 | Raw Mango |
| 7 | AMPM |
| 8 | Global Desi |
| 9 | Indya by Faballey |
| 10 | Vark by Westside |
| 11 | Manyavar Mohey |
Video for Best Ethnic Wear Brands in India
Review of Best Ethnic Wear Brands in India
Here is the detailed description of best ethnic wear brands in India. Read them all to know more about the listed brands.
1. FABINDIA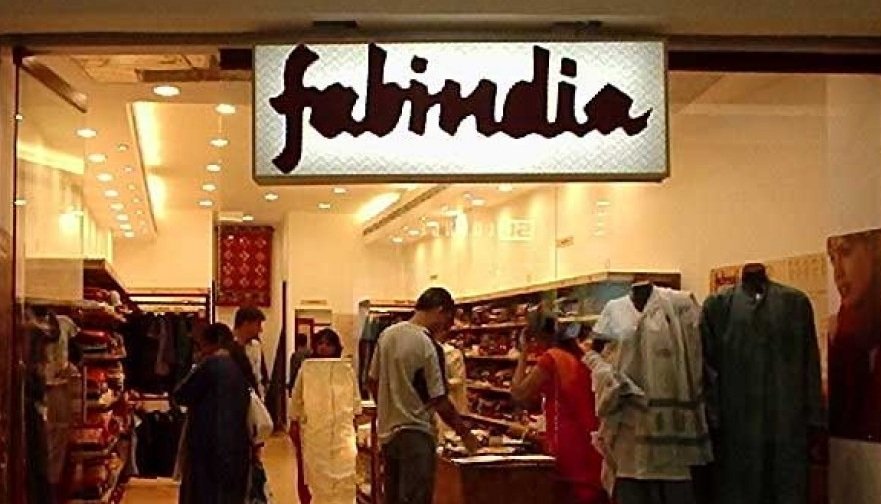 FabIndia is one of the top choices for Indian ethnic wear, with top-notch fabrics and finished quality on each product. Founded in 1960, it is the first choice for smart, ethnic wear.
It is the go-to brand of people when looking to make a glam yet understated, classy appearance. The timeless pieces from FabIndia will surely elevate your look. 
What we like:
FabIndia is an ethical brand in the fashion industry. They use local craftsmen across rural India to make their products.

They employ traditional techniques and skills to give each product a magnificent finish.

They also retail other ethnic products like edibles, home furnishings, accessories, etc. 
2. BIBA
Biba showcases a collection that puts a modern twist on ethnic wear. With beautiful Anarkali suits and Kurtis, it is the perfect brand for Indian ethnic wear. Biba was founded in 1988 by Ms Meena Bindra. Get the perfect suit set or mix and match with a kurti and palazzo pants to look your best. 
What we like:
Biba excels at understated, chic looks. With delicate designs, they offer unique prints on their outfits.

They put an Indo western twist on ethnic wear.

If you are intimidated by heavy Indian ethnic outfits, you can pick ethnic dresses from Biba to get an Indian look and comfort. 

Biba is currently offering 50% off on select items.
3. W FOR WOMEN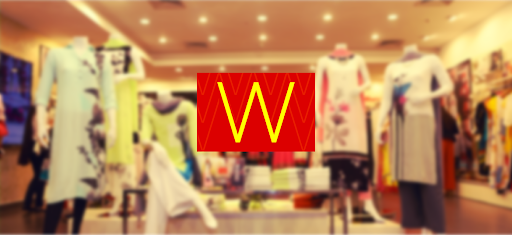 W for Women is an Indian brand born in 2001 and offers contemporary Indian wear. It is a step ahead of the fashion game with its uber-new and stylish collections. 
You will find unique outfits here that aren't available easily elsewhere. Feel like wearing a traditional jumpsuit? They got it! So find quirky jackets, stoles, scarves, etc., to elevate your game. 
They have also launched a new line called #IAMAWAKE that markets responsible for fashion.
What we like:
W offers ethnic jumpsuits, palazzo sets, tunics, Kurtis, and other traditional options. 

They use understated designs that are a perfect look for festivals this summer.

We love a woke brand and making conscious decisions to advance responsible fashion. That makes the #IAMAWAKE collection a favourite
4. SABHYATA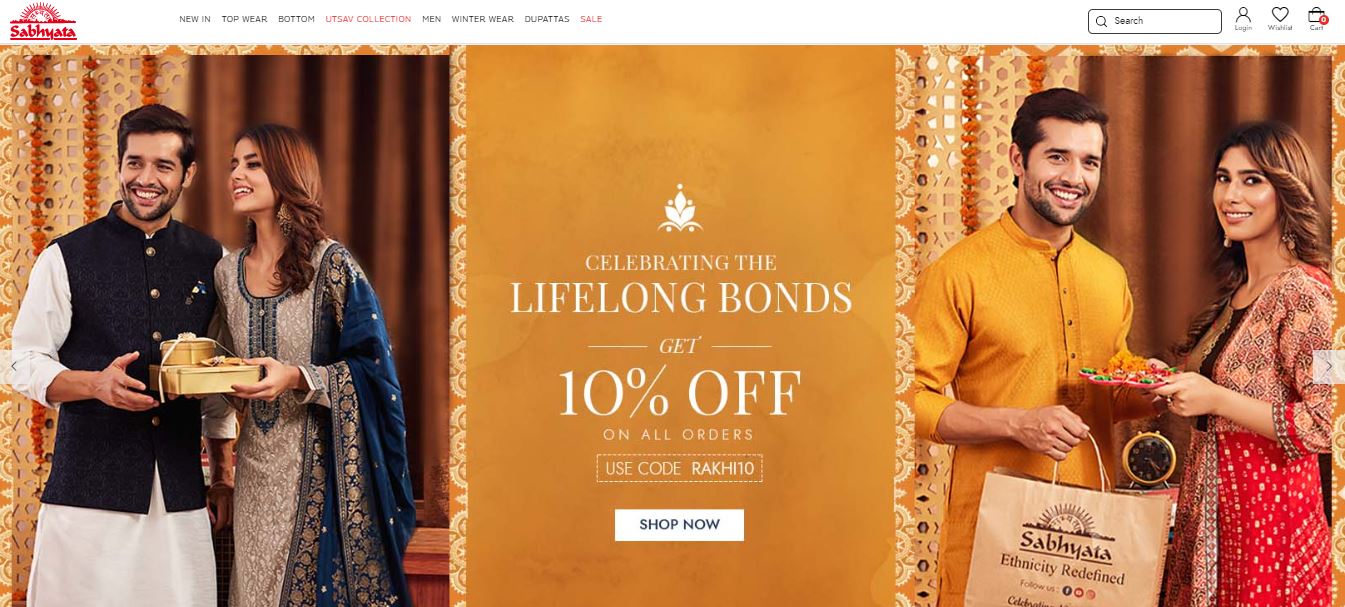 Life isn't perfect, but your Kurti can be!
For a perfect kurta, you have a one-stop destination, Sabhyata. It is a lifestyle destination for everyday women's clothing. Along with its exquisite range of contemporary ethnic wear, Sabhyata strives to provide the best quality products at valuable prices. It has a trendy yet classic fusion collection of ethnic and casual workwear.
With enormous 18+ years of experience, they are here to deliver unmatched designs at affordable prices Sabhyata is not just a brand but a concept that understands and caters to every woman. They design their garments keeping the Indian Women and culture in mind. Sabhyata has 120+ Exclusive outlets in Pan India and has a presence at more than 200+ Multi brand outlets. 
What we like:
Sabhayta's garments are designed with utmost care keeping the Indian Women in mind and the best materials available in the market.

Sabhyata offers a wide range of ethnic kurta, kurta sets, tops, tunics, bottoms, and more. 
5. MEENA BAAZAR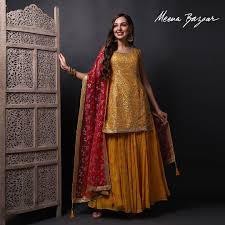 Are your celebrations bigger than life, and your outfit needs to be too? Then look no further. Get your festive fix from the classic pieces at Meena Bazaar. From classic Banarasi sarees and flowy crepe sarees to stitched or unstitched suit sets, you can find everything on their website. They also retail in suits, gowns and indo-western outfits perfect for your next party. 
You can also get matching imitation jewelry, potlis, and more from the website. 
What we like:
Meena Bazaar has the best combination of traditional and modern ethnic outfits. So you can pick what you like best and suits you the most.

They offer readymade as well as unstitched pieces so you can pick and choose according to your preference.

They are also selling their website the Royal Oudh perfume, herbal face masks, and special masks for festive occasions. So you can get a mask matching your outfit from the website and continue looking chic.
6. RAW MANGO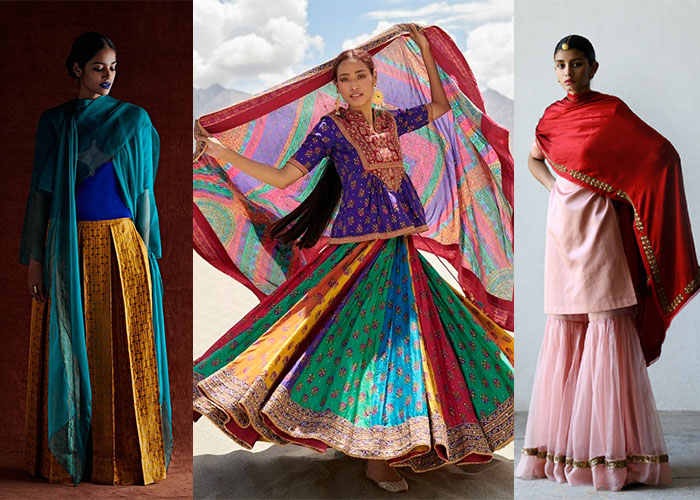 Want to look like poetry in motion this puja season? Pick some irresistible pieces from the ethereal collection of Raw Mango designed by Sanjay Garg. Let your Indianness shine through in the beautiful pieces from Raw Mango.
Get a kurta, a saree or even a flowy dupatta from their collection to bring out your best this festive season. Raw Mango draws from the vibrant culture, philosophy and artistry of India.
They imbibe and replicate it through colours and lovely designs in their outfits. You will indeed look like a dream in a Raw Mango outfit. 
What we like:
The modern take on the classic Indian saree is beyond compelling, and you cannot get away without wanting to do something from the collection.

They have a rich collection of Banarasi dupattas that can elevate a simple suit look.

They employ handweavers and traditional techniques to give each piece a unique finish.
7. AMPM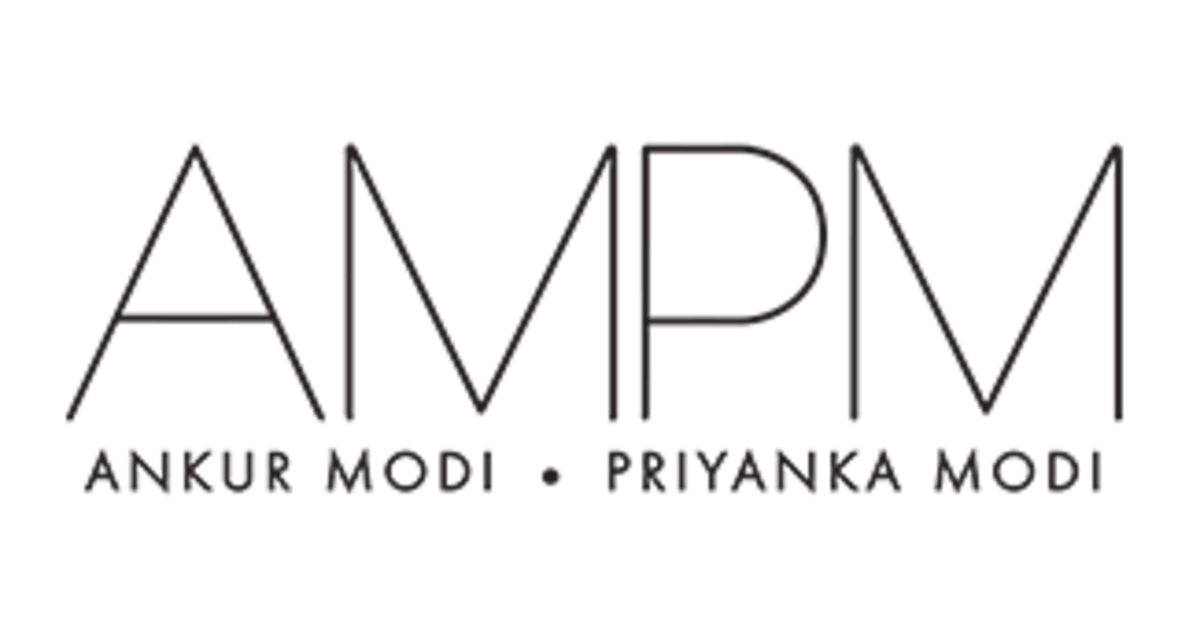 AMPM is a brand by a dynamic designer duo-Ankur Modi and Priyanka Modi. Creativity, combined with unquestionable quality is the motto of this brand that was started in 2002. 
Their outfits will easily help you transition from morning pujas to evening parties with their versatile designs and comfort. If you are looking for understated outfits to make a statement, then AMPM is just the right choice. Pick a Chanderi suit and look like the belle of the ball with AMPM.
What we like:
Actors like Sonam Kapoor and Alia Bhatt are often seen around town in AMPM outfits. That makes us want to get our hands on some too.

The online collection boasts Indian and Fusion wear, Anarkali suits, Kurtas, and much more.
8. GLOBAL DESI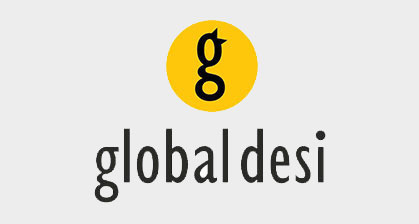 Don't want to wear a traditional outfit this festive season? Then, twist the classic suit and sarees and pack a punch with a crop top- long skirt combo. Turn heads with an ethnic dress, or elevate your kurti look with a chic short jacket. The collection at Global Desi is all that and more. This one is a favourite with stoles, scarves, matching jewellery, and more. 
Check out the collection to pick your look this festive season!
What we like:
Global Desi specialises in looks that look global but are still desi at heart. If you relate to the sentiment, this brand is definitely for you.

Their boho-chic looks will ensure you stand out from the crowd this festive season.

They also house kurtas and designer suits if that's more your style. Pair a kurta with Dhoti-style pants and stand out with Global Desi. 
9. INDYA BY FABALLEY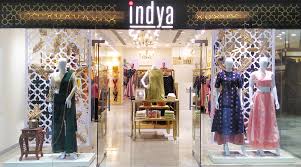 Faballey is a famous brand for western outfits that promises good quality and excellent designs. Widely loved by Indian women, they came up with 'Indya', for a contemporary twist on classic Indian, traditional outfits. With some eye-catching pieces, you would surely want to buy some for the next function.Renowned designers like Nikhil Thampi have designed an entire collection for Indya so you can get a modern designer look this festive season from the comfort of your home. 
The outfits are priced in a good range, so they won't burn a hole in your pocket while you look like a million bucks this festive season! 
What we like:
Indya houses indo-western outfits like half sarees, tulle skirts, cape blouses, and pre-stitched sarees, which make Indian wear wearable, convenient, and stylish.

Their Nikhil Thampi X Indya collection in the trademark "Dusty Rose" colour is so dreamy; you'd surely want to pick something as soon as you see it.

The website also has accessories that will help you complete your look.
10. VARK BY WESTSIDE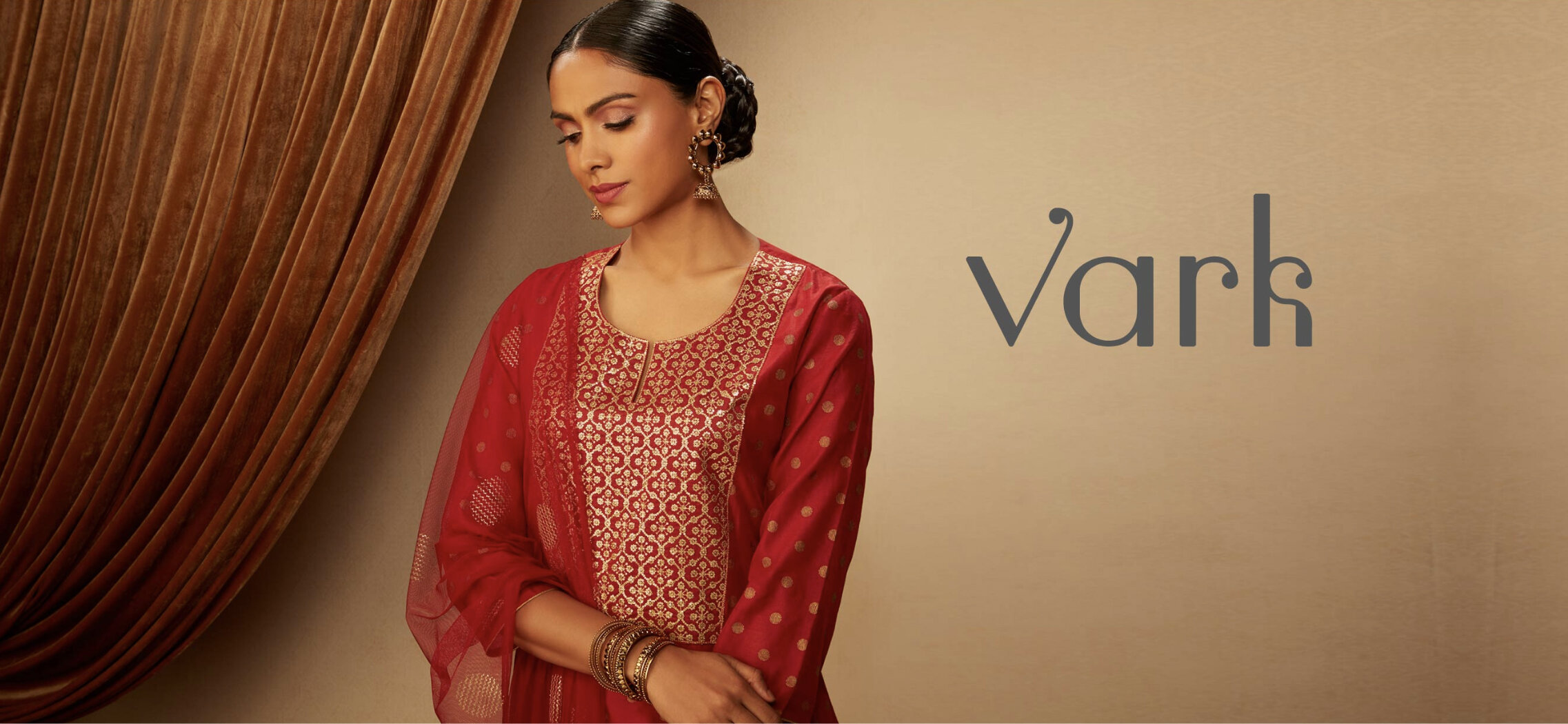 Vark is a carefully curated line of Indian wear by Westside available online by TATACliq. The suit sets with chunnis are the perfect fix for your ethnic outfit needs. Their outfits have minimal prints, but the fabrics used are top-notch, and the shimmer on their outfits makes them look and feel festive. Vark boasts of a huge collection that will cater to a varied price range and level of decadence in their outfits so you can get everything you need for a morning puja, family get-together or grand party from one place! 
What we like:
The colours offered by this collection are unique. We did not find such colours elsewhere online. They exude a soft, festive appearance.

Most suits have a chunni with them, so if you pick something from Vark, your entire outfit is done.

Their fabrics have a rich look, but they're not too hard on the pocket.
11. MAANYAVAR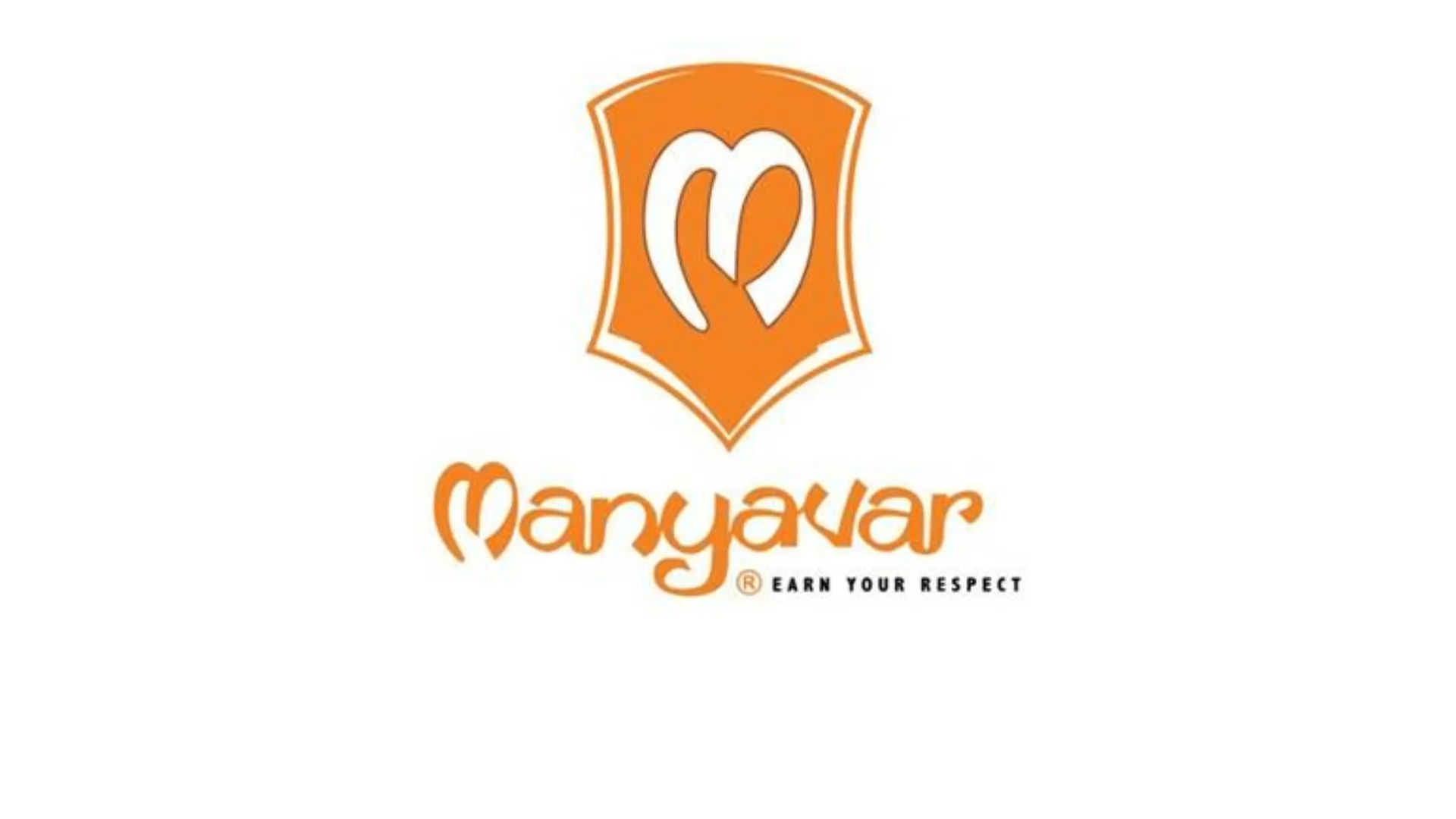 Want to recreate the Virat-Anushka magic with your significant other this festival season? Check out the fantastic and eye-catching collection of Indian ethnic wear at Manyavar-Mohey. Your pair will surely turn heads when you enter, donning their outfits. 
Entrepreneur Ravi Modi founded Manyavar in 1999 as a men's ethnic wear brand. It offers sherwanis, kurtas, and Indo western clothing for men. The brand was so well received and popular among Indian shoppers that they added a counterpart brand collection- Mohey, for women.
Together, Manyavar and Mohey will complete the look for your S.O. And you! They also offer a wide range of accessories online. So pick matching accessories for a complete ethnic look. 
What we like:
Want to deck up for a puja? Add a stylish waistcoat from Manyavar to your usual kurta and elevate your look.

You can get matching looks from the Manyavar-Mohey collection without stepping out of your home. They also retail in accessories.

They have a collection of ethnic wear for kids too!
Conclusion
I hope you have decided on your favourite brand out of the above listed ones.These are the best Indian ethnic wear brands in India. We came with this list of brands so that you can look your best this festive season.
So check out the list and pick your favourite outfit to turn heads at every function.
Happy shopping, folks!
Frequently Asked Questions
Q. Which brand is best for Indian wear?
A. Biba, Fabindia, W for Women are one of the best brands for ethnic wear. Along with these there are many more which I have mentioned in this article. Read them to know more.
Q. Which is the best Indian shopping site for ethnic wear?
A. Biba, Myanmar, Global desi, all these brands have their own online shopping sites. You can go to them and shop for the latest ethnic wears for all the big and small events of your life.
Q. Can I return or replace any outfit ordered?
A. Each store has a different return, replace, and cancellation policy. You must acquaint yourself with each store's policy before placing your order.
Q. How can I know the fabric of the outfits ordered?
A. You must check out the features of the outfit ordered from any site to know the fabric, design, length details, etc., before you place your order. Every outfit has different features. To make sure you get exactly what you want, conduct thorough research. 

Join Telegram Channel & Get Instant Deal Alert

75,062+

participants