1467 days ago
Sacred Games Season 2 - How to Watch Netflix Series For Free in India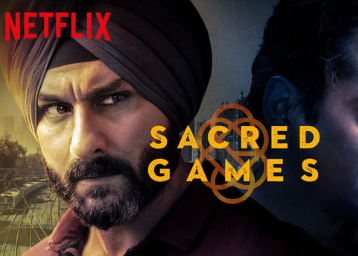 Sacred Games 2 includes a total of eight episodes. You can watch all the episodes with Netflix Free Trial. Netflix is offering 30-day free trial to new users. 
Sacred Games is the first Netflix India Show by director Anurag Kashyap and Vikramaditya Motwane. Also, it is the first time that we will be seeing stars of great stature ensemble featured on a web series. The Star cast includes Saif Ali Khan, Nawazuddin Siddiqui, Radhika Apte, Neeraj Kabi, Rajshri Deshpande, Kubra Sait etc. Meanwhile, the streaming company has launched a new subscription plan for India. Netflix mobile plan is available at Rs. 199. Also, know What Web Series To Watch On Netflix with just a click on the link. 
Netflix has also announced the release date of its next Indian series - Bard of Blood. You can also check out the recently released Money Heist Season 4 on Netflix.
The series has been based on Vikram Chandra critically acclaimed Sacred Games Book. Also, the Sacred Games Book received positive reviews from the readers.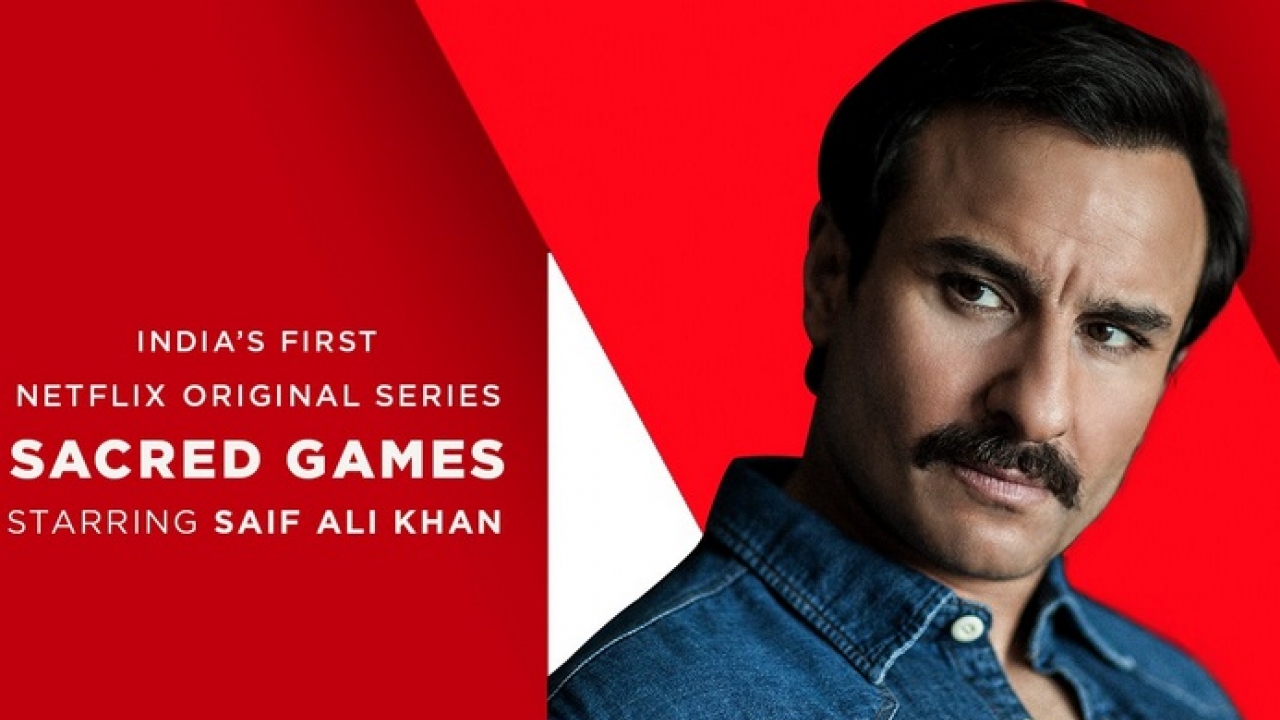 Sacred Games Season 2 Release Date
Netflix has announced the release of Sacred Games 2. The web series premieres 15th August. The season 2 of Sacred Games features Kalki Koechlin and Ranvir Shorey in pivotal roles.
Sacred Games Web Series Story
The character of Sartaj Singh has been played by Saif Ali Khan who does full justice to the role. Sartaj is a decent person, an honest cop but has issues of anxiety. He is divorced, often bullied by his colleagues, has no assignments, and is dependant on pills.
He is the main protagonist of the series and it is when he receives a phone call from a random person that Mumbai is gonna blow up in 25 days the story starts actually.
Ganesh Gaitonde is a ruthless gangster who sometimes perceives himself as the god. His presence in the series is menacing and is the best and the most complex character in the series.
The character has so many layers to it, he isn't either good or bad, he does things in response to his circumstances or simply because that's what he does.
The Character is played by none other than Nawazuddin Siddiqui. It feels like the role was made for him. The role has been played by such ease that you might not feel this is acting.
Sacred Games All Episodes
The first season of Sacred Games includes eight-episode series which got rave reviews with a rating of 9.3 on IMDB and 88% on Rotten Tomatoes. The series launched on Netflix on 6th July 2018. It is a story of two characters Sartaj Singh and Ganesh Gaitonde.
The story starts when Sartaj gets a random phone from a stranger telling Mumbai is gonna blow up in 25 days. It is where the struggle between an honest cop and a ruthless gangster begins. It is divided into two stories Sartaj and Gaitonde going in two different timelines.
Sacred Games has taken a very realistic approach with crass and abusive language which is for mature audiences only, a whole lot of violence and gore, and full frontal nudity along with few explicit sex scenes.
Even the beginning of the show starts with a pomeranian thrown off a building who bleeds to death on the road. Although, it has been mentioned that no real animals were harmed during the making.
Sacred Games has now been launched in various countries Worldwide with subtitle in languages like Russian, Finnish, Arabic, French, Hebrew, Spanish, German, Dutch, Polish, Turkish and many more.
In case you have any important work the next day I recommend not to start the first episode. It is a binge-watch and you won't be capable of stopping once you get a hang of all the characters. 
So, if you are planning to buy a subscription below are listed the plans that you can avail. Also, we will tell you how you can watch Sacred Games for free.
How to Avail Netflix Free Subscription
Netflix is the topmost online content streaming platform, It almost feels the organization is on to global domination. The streaming service has a wide range of content for any kind of audience.
They have all the top series and movies you can think along with Netflix Originals made with some of the A-listed directors as well as Actors/Actresses. Follow these steps get your subscription today
In order to reach the Sign-Up page, Click here.

Now look at the plans and click on continue. You can also read the terms & Condition on the following page.

Now enter your Email Id and the Password you wish to use.

Now enter the details on your card and you can also change your plan here, agree with terms & conditions and click on Start Membership.

Congratulations !!! You have successfully Signed Up on Netflix.
Now this where we tell you, how exactly you watch Sacred Games for free, so scroll down.
Netflix Plans
Netflix is one of the most widely used paid online streaming service in the world, Also they use a bunch of plans to cater to the need of their customers. These are the plans that are listed on the website so that you can watch your favourite TV series anywhere you want. The plans on Netflix are listed below
| | | | |
| --- | --- | --- | --- |
| Features | Basic | Standard | Premium |
| Prices | Rs.500 | Rs.650 | Rs.800 |
| HD Available | NO | YES | YES |
| Ultra HD Available | NO | NO | YES |
| Screens | 1 | 2 | 4 |
| Laptop, TV, and Smartphone Compatibility | YES | YES | YES |
| Unlimited Movies and TV Shows | YES | YES | YES |
| Anytime Cancellation | YES | YES | YES |
| Free Month | YES | YES | YES |
Watch Sacred Games for Free on Netflix
Netflix comes with a free monthly trial that you can avail on any of the package mentioned above. You don't even have to do anything special to avail the service, it is mentioned on the Sign Up itself that you will be getting a free month trial.
Although you have to enter your card details you can cancel the membership any day but trust me, you won't be able to. Now looks at some of the key features of Netflix Subscription.
Netflix - Key Features
These are some of the key features of the online streaming web-based service so check for the features yourself:
Cancel Anytime: You can your subscription anytime even during the time of your free subscription period.

Use Any Computer, Laptop, and Smartphone: Use any device be it your laptop, desktop or any smartphone for instance to access Netflix.

Watch Instantly or Download for Future: You can watch all your favourite Movies and Series on the go. In case you wish to download content for later use, you can do that also. You can also perform a Sacred Games Netflix Download to watch it later.

Watch on TV or Any other Smart Device: You can use your Smart TV or any smart device like PS4, Xbox, Fire TV stick, chromecast to access Netflix.

Pick Your Price: They have three different to suit your need, choose for the best as per you. Although, I would recommend the at least the Standard Subscription.
Sacred Games 2 Trailer
The trailer of Sacred Games introduces two new characters that of Kalki Koechlin and Ranvir Shorey. 
The season one ended with many questions unanswered making the second season imminent. Now, the trailer has been revealed. 
Meanwhile, Netflix is expected to launch new plans in India soon to make streaming even more affordable for users. The company is expected to launch weekly plans. 

Join Telegram Channel & Get Instant Deal Alert

75,062+

participants