203 days ago
1735
Best Series On MX Player: That You Must Watch For Free

Join Telegram Channel & Get Instant Deal Alert

71,520+

participants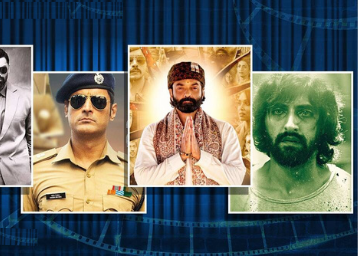 OTT Apps has now gained a lot of popularity since the last few years, and the reason is that these OTT apps bring out the best series and movies worth watching. Earlier TV series are too long to watch as they have many episodes, but now since the OTT apps are there, we all can see some of the amazing series. 
To help out by watching some amazing series, we have mentioned the Best Series on MX Player for you all. Streaming assistance MX Player offers shows from different genres from comedy and action to romance and drama, and there's something for everyone in MX Player's list.
Also, if you want to know more about the Upcoming Hindi Web Series 2021 then CLICK HERE.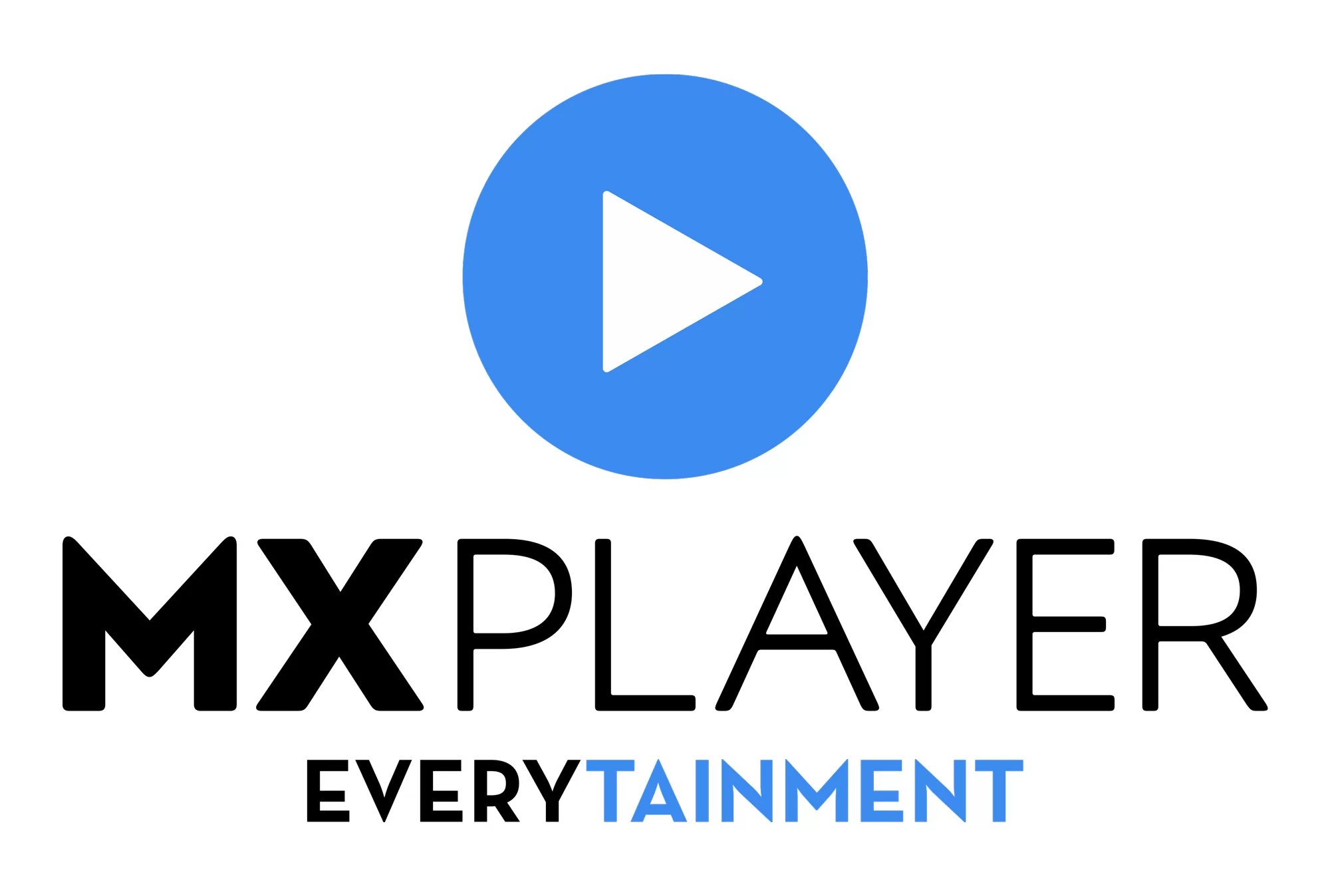 Series To Watch On MX Player
Here we have mentioned the best web series on MX player to watch anytime on MX Player for free. You need to download the app and start watching these series which we have mentioned for you.
| | |
| --- | --- |
| Best Web Series On MX Player 2021 | No. Of Episodes |
| Ram Yug | 08 |
| The Missing Stone | 05 |
| Aashram | 16 |
| Bhaukaal | 10 |
| Pati Patni Aur Panga | 06 |
| Hello Mini | 15 |
| Raktanchal | 09 |
| High | 09 |
| ImMature | 05 |
| Flames | 10 |
| Hey Prabhu! | 06 |
Do you want some great cashback offers and discount on food, online shopping, and much more? Then you can follow our Youtube Channel from a CLICK on a provided link. As we keep on uploading the offers for you to grab through which you can have some cashback on your shopping or discount on your food orders, and there will be much more we offer to all our users!
1. Ram Yug
The famous director Kunal Kohli has announced another web series Ramyug and it is coming to the OTT platform very soon. Earlier it was planned to be released as a film, but now it is coming as a web series. 
On May 6, 2021, MXPlayer announced their new web series Ramyug on their official Twitter page. They shared Amitabh Bachchan's rendition of Hanuman Chalisa, which has been composed by Rahul Sharma. 
Director: Kunal Kohli  
Cast: Kabir Duhan Singh, Aishwarya Ojha, Diganth Manchale, and more. 
Streaming on: MX Player 
2. The Missing Stone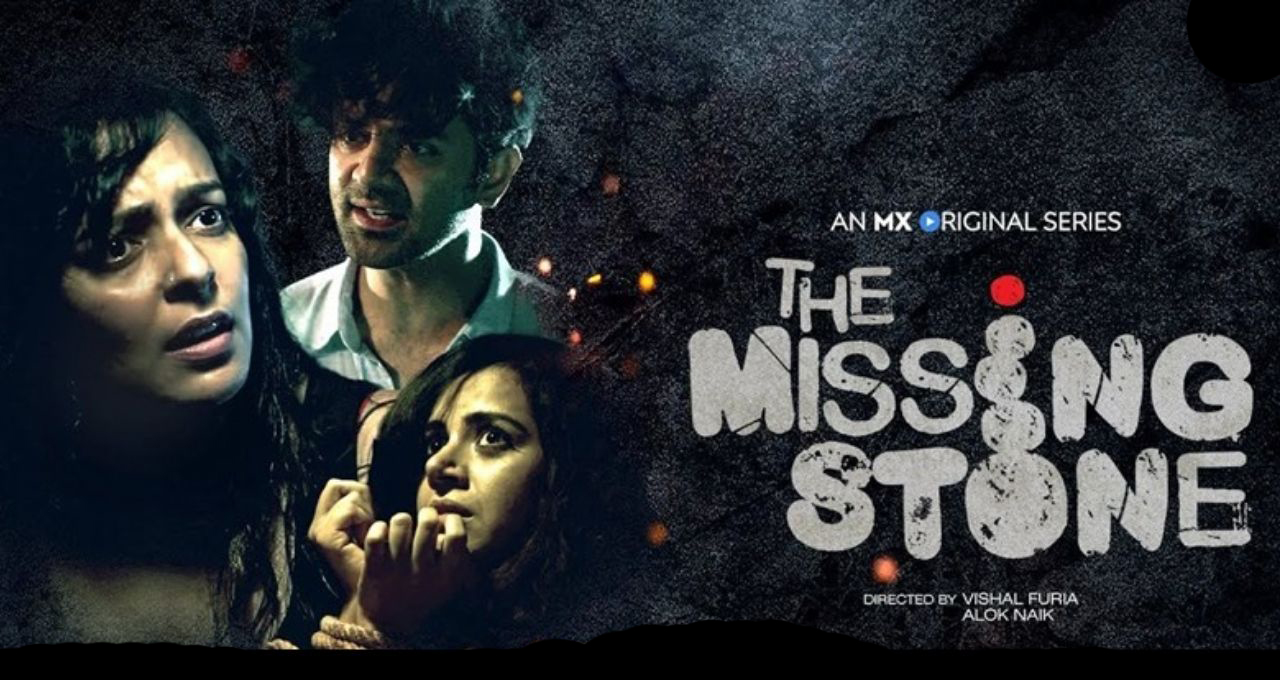 This 5-episodic series on MX player is a The Missing Stone which is a story of a gracefully married couple, Dhwani played by Bidita Bag, and Sahir played by Barun Sobti. With Dhwani's birthday just around the edge, she suspects the general surprise from her younger sister Payal (Rashi Mal) who plans something fancy each year. 
Payal has planned a weekend getaway at a retreat this year, but this astonishment soon turns into a crash when Payal does not appear at the resort. The world stands for Dhwani, when she understands that her sister is absent, or worse - she may be dead. 
The romantic birthday getaway soon grows a trap for Dhwani, where she's given a set together with the puzzles' evidence that will assist her in finding the honesty about Payal.
Releasing Date: 20th May 2020
Director: Vishal Furia and Alok Naik   
Cast: Barun Sobti, Bidita Bag, Rashi Mal, Saqib Ayub and more. 
Streaming on: MX Player
Note: Also, if you want to know more about the Upcoming Series On MX Player then CLICK HERE.
2. Aashram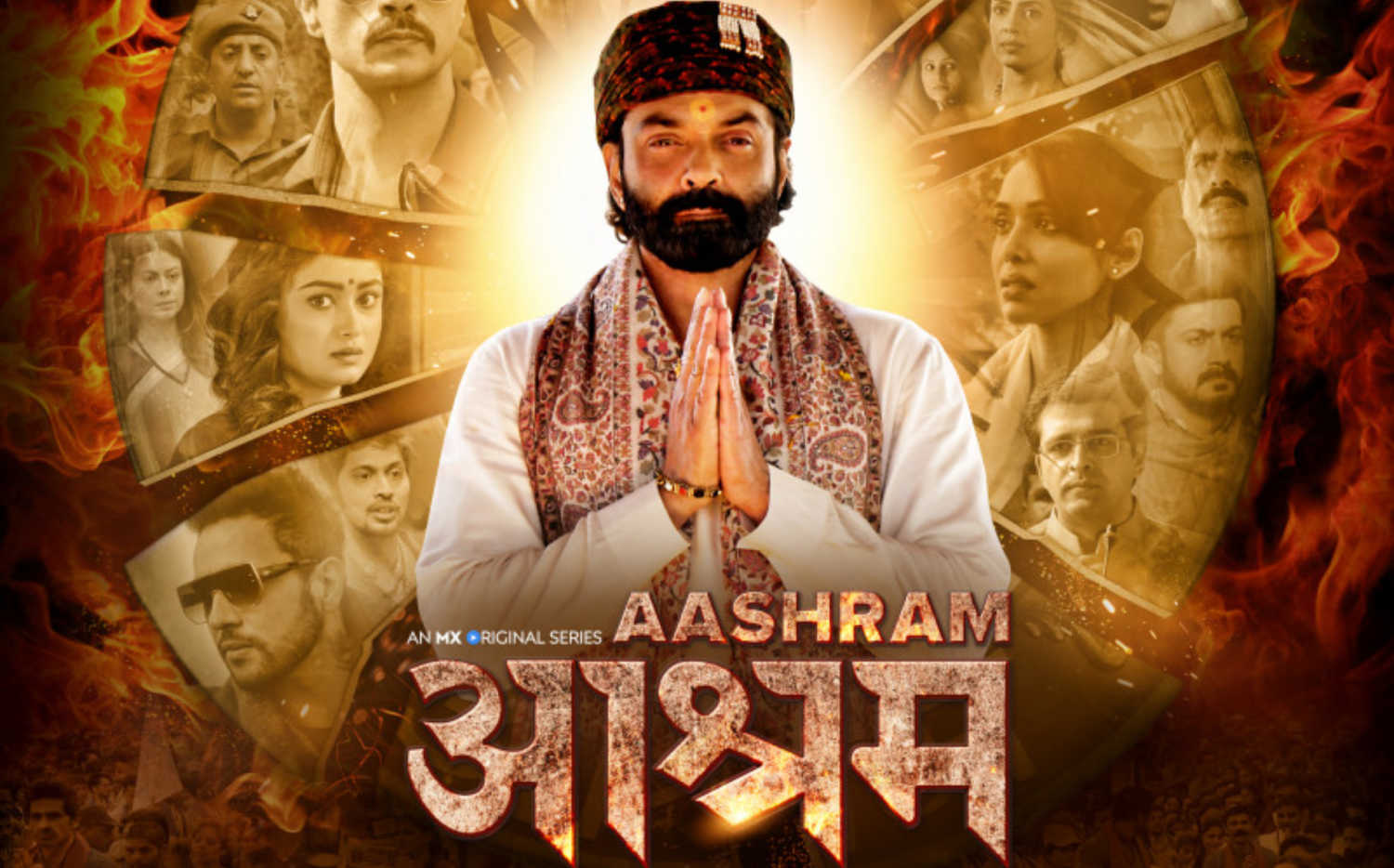 The very new series on MX player is the Aashram which has come up with 2 seasons live on MX Player for you all to watch. It is about a duplicitous, aashram based, Indian Godman's great deeds, work actions criminal and unholy, such as abuses, murders, drugs, vote bank politics and forced male weakness. The law and a few radicals review to take him to consider.
Releasing Date: 11th November 2020
Director: Prakash Jha 
Cast: Pasupathy, Bobby Deol, and others
Streaming on: MX Player
Aashram Trailer
3. Bhaukaal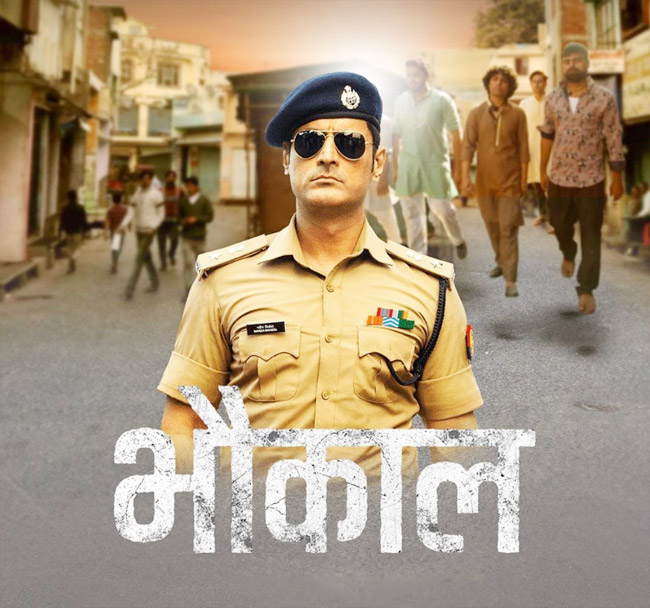 The next in the list of web series on MX player is Bhaukaal which is about a man named Naveen Sikhera who makes his way into the crime city as the new SSP, and the widespread chaos and disorder catch him in the city. The Shaukeen gang in the east governs Muzaffarnagar, and the Dedha siblings control the west. If you want to know more about the series, you have to watch it on MX Player as it is worth watching as it is the Best MX Player Web Series 2021 
Releasing Date: 20th May 2021
Director: Jatin Satish Wagle 
Cast: Mohit Raina, Gulki Joshi, Sunny Hinduja, and others
Streaming on: MX Player
Bhaukaal Trailer
4. Pati Patni Aur Panga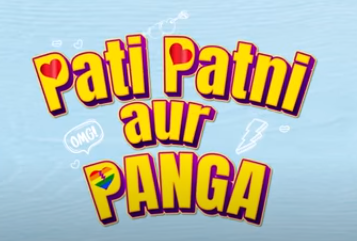 If you want the best series to watch on MX player, then Pati Patni Aur Panga is the one for you which is about a small-time sub-broker Romanchak (Naveen Kasturia) needed his dull, run of the factory life to be "Romanchuk" but short did he know that wedding Shivani Bhatnagar (Adah Sharma) would develop life as he knew it, permanently. 
'Pati Patni aur Panga', is a 6 episode comedy-drama that investigates what appears when an easy hunt for a residence ends up in intimacy, only for Romanchak to find himself clasped in a position he finds a life-altering mystery about his wife, Shivani.
Releasing Date: 2020
Director: Abir Sengupta
Cast: Pasupathy, GM Kumar, Aruldass and Vivek Prasanna, and others
Streaming on: MX Player
Pati Patni Aur Panga Trailer
5. Hello Mini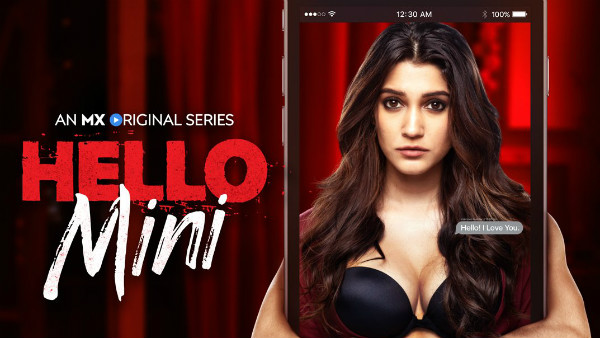 The best thriller web series on MX player is Hello Mini, which rotates throughout Rivanah Bannerjee, an unconventional girl, living alone in Mumbai. She has a complete life: doting parents, a caring boyfriend, and a fabulous job. But things are hardly what they seem, as her life is in crisis. Someone has been watching, following her every move, trying to get power over her life. At first, she believes it's a mysterious admirer. But the character following her is he or she?
Releasing Date: 22 April 2021
Director: Faruk Kabir  
Cast: Anuja Joshi, Arjun Aneja, Mrinal Dutt, Vineet Sharma, Tamara D'souza, and more. 
Streaming on: MX Player
Hello Mini Trailer
6. Raktanchal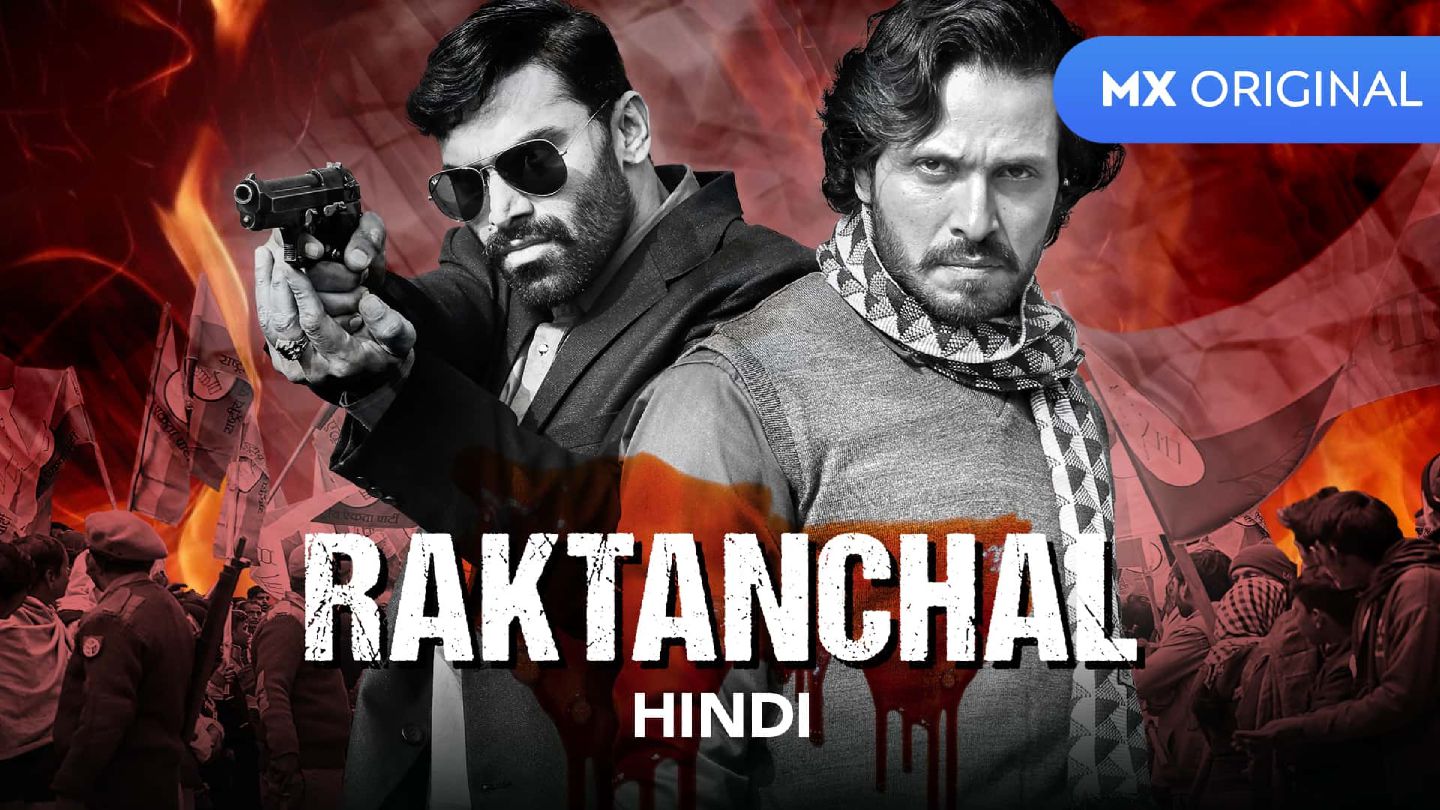 One of the best web series on MX player 2021 is Raktanchal, a crime drama sparked by real-life stories from the '80s of Purvanchal, Uttar Pradesh when the state construction work was given through tenders. 
The criminal federation of Waseem Khan, the tender mafia is confronted by a growing criminal Vijay Singh who is motivated by revenge. While Waseem Khan is a true criminal, Vijay is a great man, who despite adapting into an anti-hero, helps people as much as he can. 
The story is set in action, a conflict for getting tenders with a political battle in the past, which unleashes a bloodbath in Purvanchal. Vijay must defeat famous individual odds to overcome Waseem Khan and enhance the tender king. 
Releasing Date: 28th May 2020
Director: Ritam Shrivastava 
Cast: Kranti Prakash Jha, Kenisha Awasthi, Soundarta Sharma, and others
Streaming on: MX Player
Raktanchal Trailer
7. High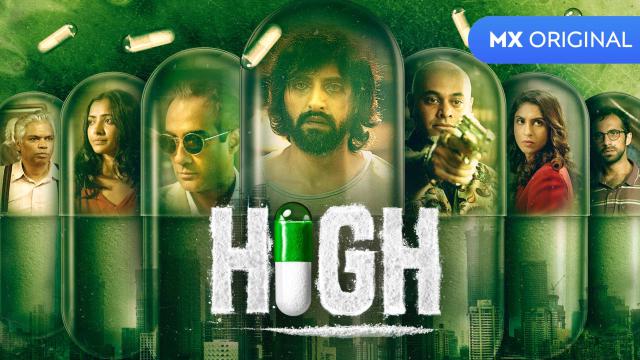 Watch the best series on MX player as they have all genre series out of which one is High in which you will see Shiv Mathur who is an addict and ultimately finds himself in a rehab department. The rehab is covered by people who are operating on a secret mixture. This magical pill appears to have an end above all, but is this marvel drug worth falling for? To know everything about the series then watch the series on MX Player now!
Releasing Date: 07 October 2020
Director: Nikhil Rao  
Cast: Akshay Oberoi, Mrinmayee Godbole, and Ranvir Shorey
Streaming on: MX Player
High Trailer
8. ImMature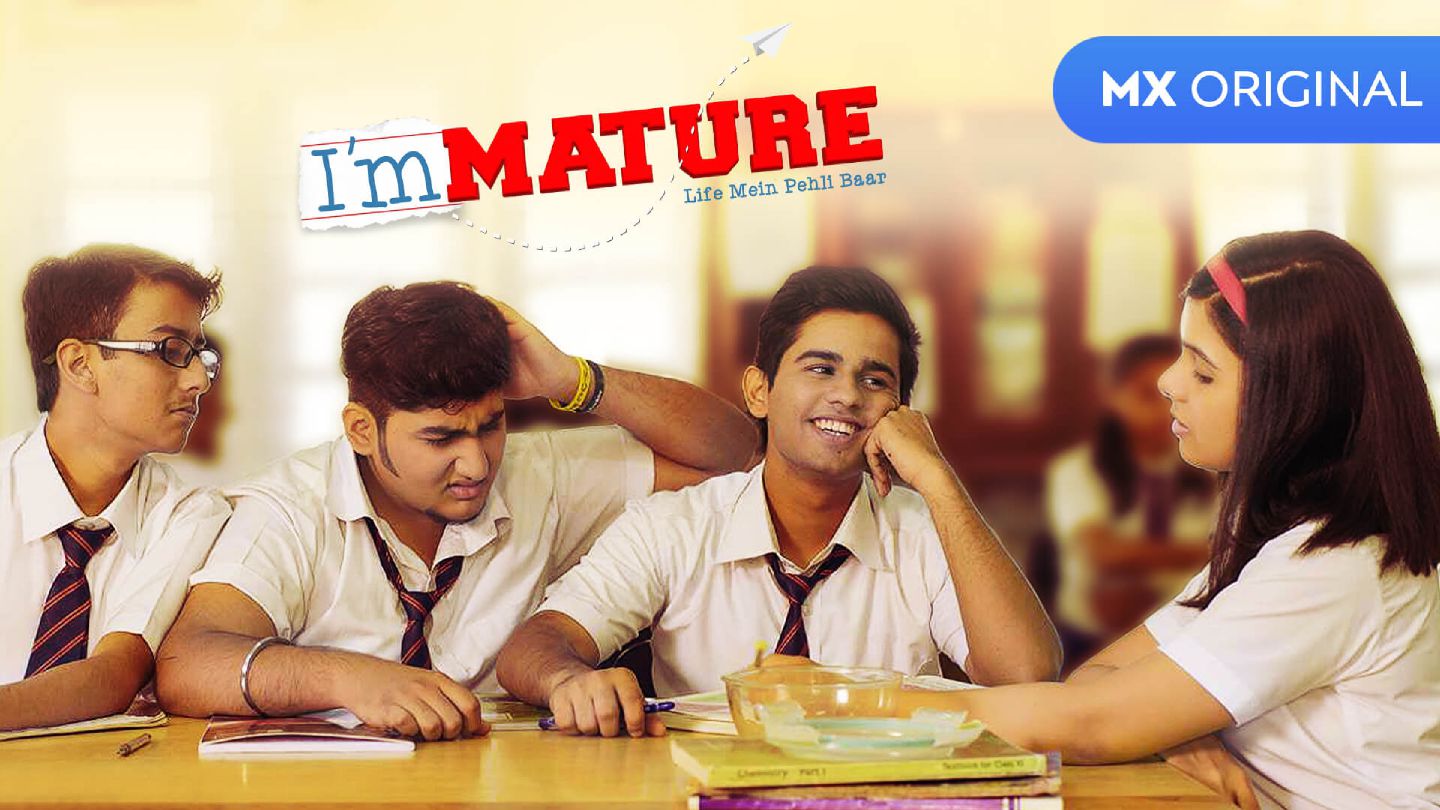 A 5-episode best web series on MX player is Immature, which is about a coming-of-age story about the various first experiences in a grown man's life. Dhruv is 16, and in a rush to grow up. 
With a small help from his school friends, the wannabe bad-boy Kabir, and the colour-blind but doesn't understand Susu, Dhruv sets out to date the first crush of his life, the feisty, out-of-his-league class topper, Chhavi. 
Feeling out of their childhood, in their last years of school, the trio gets their first drink, hit their first fight and improves their first broken heart.
Releasing Date: 20th Feb 2019
Director: Prem Mistry  
Cast: Rashmi Agdekar, Omkar Kulkarni, Himika Bose, Nikhil Vijay, and others 
Streaming on: MX Player
ImMature Trailer
9. Flames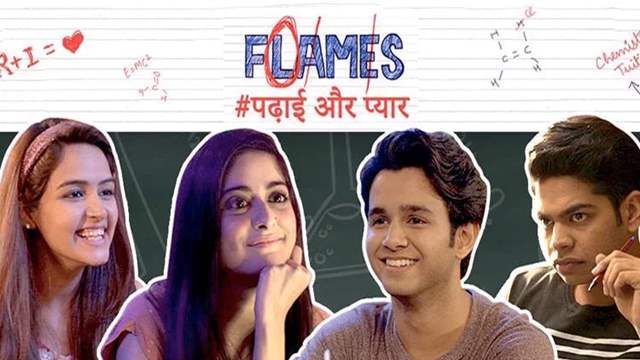 A teenage love from The Timeliners that points right from the heart. This best web series on MX player has 2 seasons, Flames, and it is the story of a young passion opening as chemical resistance. Class topper Rajat falls for Ishita, the latest girl in the teaching centre. 
Rajat's BFFs, Pandey and Anusha's friendship is starting to turn into a connection. The equating of friendships develop in the first season of this teenage love. 
This web series brings you to the time when everything looked perfect - when the thought of giving time with your crush meant treating them to complete their homework. 
The rosy youthful days when getting love and topping exams were the only plans in life.
Releasing Date: 04th January 2018
Director: Apoorv Singh Karki  
Cast: Pasupathy, GM Kumar, Aruldass and Vivek Prasanna, and others
Streaming on: MX Player
Flames Trailer
10. Hey Prabhu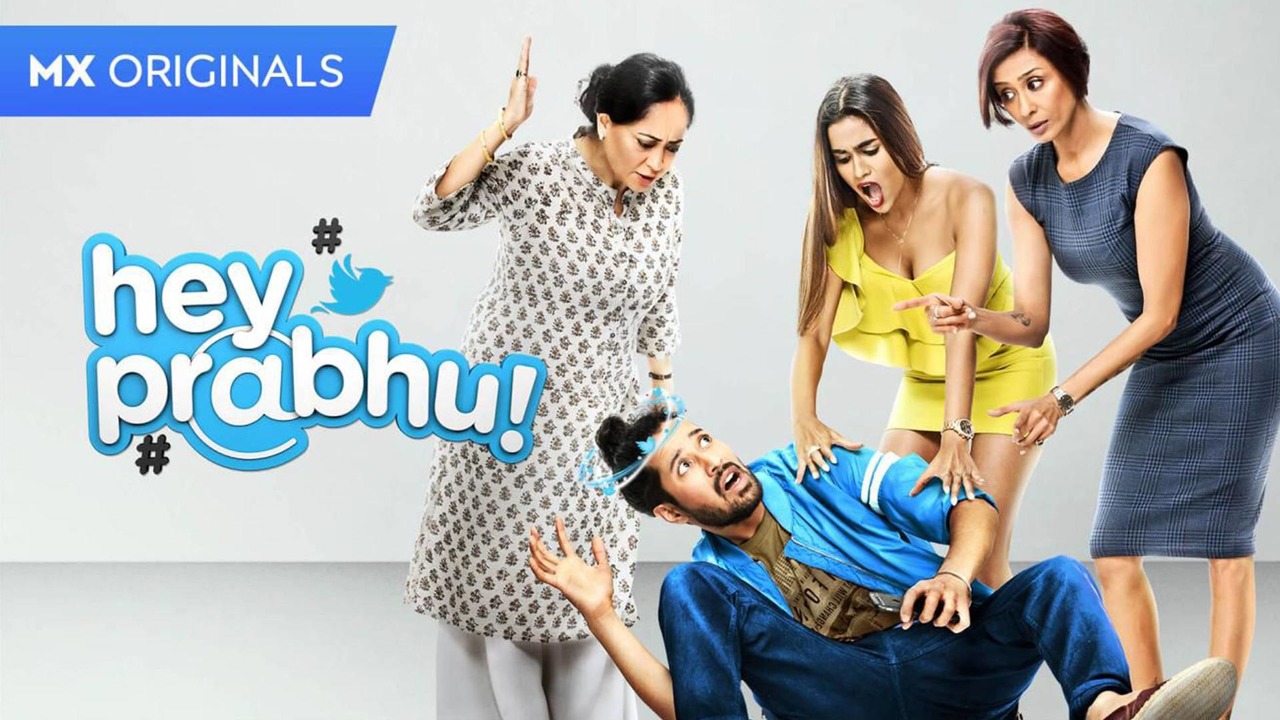 The show spins around the millennial's and what they go into their everyday experiences. "Hey, Prabhu" is the tale of a simple man Tarun Prabhu and his incredible adventure.
In his first 20s, a boy who has a powerful Twitter and Snapchat following understands that online cred isn't sufficient to succeed in real-life conditions. To top it off, his individual life is at an all-time low, because he has begun undergoing sexual difficulties at 24.
A boy in his mid-20s with a heavy Twitter following drives the real world only to understand that online reputation isn't enough to succeed in real-life conditions. To top it off, his individual life is at an all-time low, because he has begun encountering erectile dysfunction. Hey Prabhu, an MX Original Series, is a fun peek at the online heroes and their uncomfortable offline experiences.
Series Directed by 
Shashanka Ghosh
Series Writing Credits 
Nihit Bhave
Series Cast 
Rajat Barmecha

Sheeba Chaddha    

Ishwar Prabhu

Neha Panda

Vaishnavi Rao

Ashish Bhatia

Parul Gulati

Achint Kaur

Raj Bhansali

Pryanca Talukdar

Shashwat Mukherjee

Devdutt Daani

Antara Bahuguna-Ghosh 
Hey Prabhu Trailer
Best Movies On MX Player In Hindi
You will know the best movies on MX Player which are available for you to watch. These movies are super amazing and worth watching online. 
| | |
| --- | --- |
| Movies On MX Player | Cast |
| Yamla Pagla Deewana | Dharmendra, Sunny Deol, Bobby Deol, Kulraj Randhawa, and Anupam Kher |
| Mangal Pandey | Aamir Khan, Rani Mukerji, Ameesha Patel, Toby Stephens, and Kirron Kher |
| Fool N Final | Sunny Deol, Shahid Kapoor, Vivek Oberoi, Ayesha Takia, Sameera Reddy, Paresh Rawal, Johnny Lever, Jackie Shroff,     Sharmila Tagore, Om Puri, and More |
| Luck | Mithun Chakraborty, Sanjay Dutt, Imran Khan, Javed Sheikh, Shruti Haasan, Danny Denzongpa, Ravi Kishan, Chitrashi Rawat, and Rati Agnihotri |
| Bhagam Bhag | Akshay Kumar, Govinda, Paresh Rawal, Lara Dutta, Jackie Shroff, Arbaaz Khan, Manoj Joshi, Rajpal Yadav, Gurleen Chopra, and Shakti Kapoor |
| Sardaarji | Diljit Dosanjh, Neeru Bajwa, Ali Kazmi, and Mandy Takhar |
| Once Upon A Time In Mumbai | Ajay Devgn, Emraan Hashmi, Kangana Ranaut, Prachi Desai, and Randeep Hooda |
| Kis Kisko Pyar Karoon | Kapil Sharma, Arbaaz Khan, Sai Lokur, Manjari Fadnis, Elli Avram, Simran Kaur Mundi, and Varun Sharma |
| Entertainment | Akshay Kumar, Tamannaah, Mithun Chakraborty, Johnny Lever, Prakash Raj, Sonu Sood, and Krushna Abhishek |
| Sweetie Weds NRI | Himansh Kohli, Zoya Afroz, Darshan Jariwala, Kiran Juneja, and Babloo Mukherji |
| Shootout At Wadala | John Abraham, Anil Kapoor, Kangana Ranaut, Sonu Sood, Manoj Bajpayee, Ronit Roy, Mahesh Manjrekar, and Tusshar Kapoor |
| Kya Kool Hai Hum 3 | Tusshar Kapoor, Aftab Shivdasani, Mandana Karimi, Krishna Abhishek, Gizele Thakral, Claudia Ciesla, and Darshan Jariwala |
| Wishlist | Hina Khan, Jitendra Rai, Namita Lal, François d'Artemare, Monica Aggarwal, Dhruvin Sanghvi and Neelu Dogra |
How To Watch Web Series On MX Player?
If you haven't used the Mx Player App before, follow the simple steps mentioned below to watch the best web series online on Mx Player App.
Click on the link to download the MX player.

Install the MX player app.

Click on the 'play' icon next to your local videos.

Now search for the Web series and watch it for free.

Also, you can download the episodes for free as well.
So, this was all about the Best Series on MX Player which are worth watching and these are easil available on MX player for you all to watch. You can watch the series for free. All you have to do is download the MX Player app now and watch the series and movies. 
Frequently Asked Questions
Q1. Which is the Best Series On MX Player?
A1. The best series on MX Player are The Missing Stone, Pati Patni Aur Panga, Raktanchal, Flames, Bhaukaal, and many more.
Q2. Where can I watch Aashram?
A2. You can watch all the seasons and episodes of Aashram on MX Player as it is one of the best OTT Apps which have the best series and movies for you all to watch.