3 days ago
How To Withdraw Money From Dream11?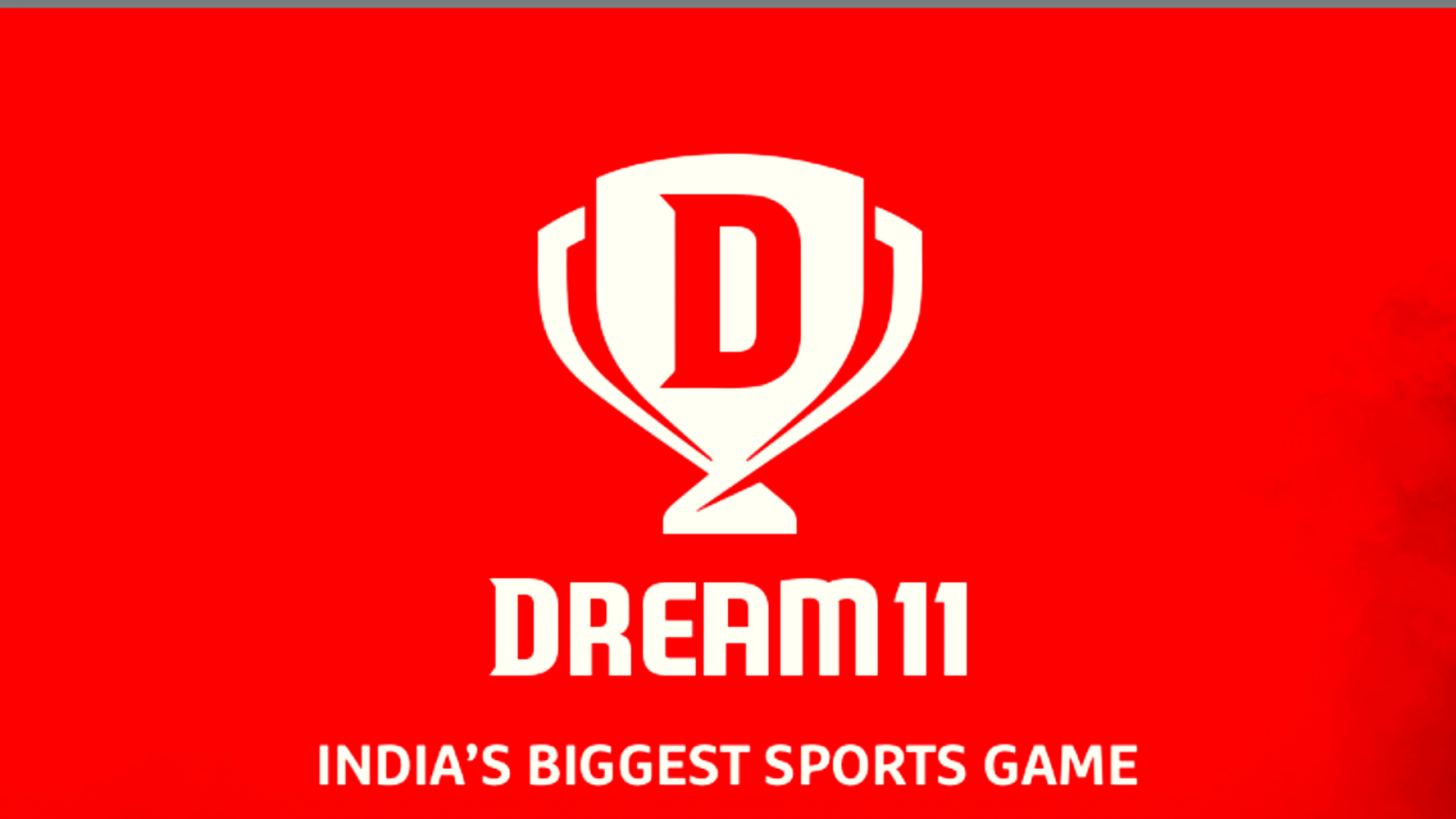 What if I say you can get amazing prizes, including cash, just by playing games? You don't believe me? 
Well, Dream 11 is one such platform where you can play fantasy games and earn cash prizes. And in this article, I will tell you how to withdraw money from Dream 11.  
The app offers free and paid contests where you can join a match and win real cash. Users must pay a certain fee to enter these cash contests. A user must be at least 18 years of age to take part in a Dream11.
Also, read this article on Dream11 Referral Code to refer and earn cash.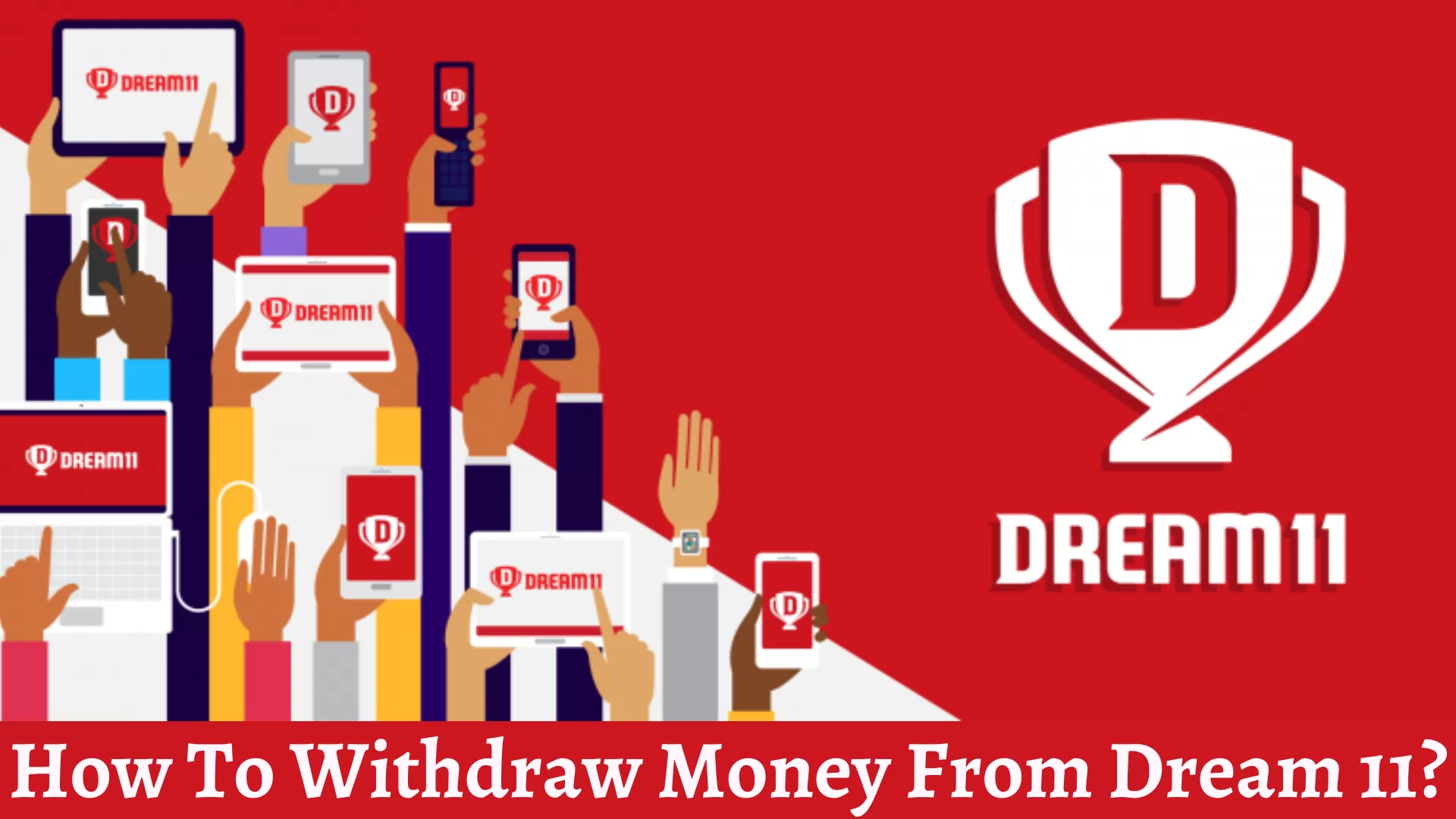 How To Withdraw Money From Dream11?
Here are the steps to withdraw the cash from your Dream 11 account. 
Go to your Dream11 account.

Open 'My account'

Go to the winning section under my account.

Click on the 'Withdraw' option.

Verify your Bank account and PAN to withdraw your winnings.

Once your details are verified, enter the amount you want to withdraw.
Your amount will be withdrawn. But you must have a verified Dream11 account to withdraw the cash, and your winning balance must be Rs.50 or more.  
Important Points To Keep In Mind 
The minimum withdrawal in Dream11 is Rs.50 and a maximum of Rs.1 crore.

You can have upto 3 daily withdrawals, not exceeding more than 3 crores.

2,00,000 withdrawal requests are entertained on the same day. The amount will be credited to your account in 3 working days. 

30% of the tax will be deducted from the withdrawal amount requested per the new TDS law.
Terms & Conditions
You can withdraw your money once your Dream11 account is confirmed.

The cash bonus is not redeemable. Instead, you can use it to join more contests and win more.

Note: You should have at least a Rs.100 winning balance for your Dream11 account verification.

The verification is a one-time process until and unless you don't want to make any changes to your account.

You can withdraw the amount, and within 3 working days, it will be in your account.

Neft should take 3 working days and reflect by the name of 'Fiduciary Billing Solutions'.

IMPS will also take up to 3 working days to get credited.

Everything will work only when you have a verified account.

The withdrawal requests for more than Rs. 2 lakhs are processed the next day.

You can make maximum 3 withdrawals per day
Note: You should have at least Rs. 100 winning balance for your Dream11 account verification.
How To Verify Your Bank Account On Dream11?
Enter your IFSC and your Bank Account Number.

Upload the Bank documents (Passbook front page copy, Bank Statement, or cheque having your name printed on it.)

Give Dream11 - 3 to 5 days to verify your bank details

On many Dream11 accounts, you can't use the exact Bank account details.

Based on the new compliance rule, Payment banks cannot verify and link Dream11 accounts for withdrawals.

The account of NRE is not permitted.
List of Things Needed for Dream 11 Account Verification
You will need the given things to verify your account in the Dream 11 app, before withdrawing money.
Your mobile number

Your pan card

Your email id

Your bank account, including IFSC code
How to do PAN Verification on Dream11?
As mentioned in your PAN card, enter your name, date of birth, and PAN.

To avoid rejection, upload a clear photograph.

To verify your PAN, give Dream11 3 to 5 days.

On many Dream11 accounts, you can't use the same Bank account details.

On one Dream11 account, once verified, you cannot link the PAN.
Dream11 Withdrawal Limit
Dream11 has a daily withdrawal limit for its users. You can request a maximum of 3 withdrawals per day, with a minimum withdrawal of Rs.50. According to the Dream11 withdrawal limit, your withdrawal amount exceeding a total value of Rs. 2,00,000 daily is processed the following day. Dream11 minimum withdrawal amount is Rs.50  and a maximum of Rs.1 Crore at one go.
Check out our article on how to play Dream11 football game and earn money. 
Why Withdrawal Requests Get Cancelled On Dream11?
Sometimes, a withdrawal request gets cancelled because of some issue. It can be an issue with your verified bank account or maybe because there is a FairPlay Violation. If your withdrawal request gets cancelled on Dream 11, you will get a proper cancellation reason against the cancelled transaction. 
Cancellation can occur if you have added an incorrect IFSC or messed up your account name or number. If you make this mistake, you will receive a message saying that the amount you were trying to withdraw will be credited back to your Dream11 Winnings balance. Dream11 would ask you to verify your bank account. You have to enter the correct and updated details and place a new withdrawal request again.
Also, the cancellation can occur if your verified bank account is from Telangana, Assam or Odisha. Your withdrawal request will be rejected. If you're based outside these states, you'll have to verify a bank account which doesn't belong to any of these states and raise a new withdrawal request once the bank account is verified. In case the cancellation occurs, the reason it states is "FairPlay Violation Detected". 
If such a thing happens, you must contact the Dream11 customer care service. They will brief you about the issue, and then you can follow FairPlay's rules to avoid permanently deactivating your Dream11 account.
FairPlay Violation & Its Result
FairPlay Violation can occur in any or all of the below cases - 
Creating multiple accounts 

Misusing the 'Invite Friends' program to get a Cash Bonus

Withdrawing Cash Bonus using unlawful means

Submitting incorrect details and fake documents

Submitting someone else's documents
If there is a FairPlay Violation, it will result in - 
Winnings and Cash Bonuses earned by unfair means will not be awarded.

All the referred accounts will get deactivated, and the invite codes will get blocked.

Permanent deactivation of your Dream11 account.
When Withdrawal Will Be Processed?
On the very next day of submitting your withdrawal request, it is transferred to your verified bank account within 3 working days. Remember, your Dream11 account should be verified before you request a withdrawal request.  
You can request 3 withdrawals per day not exceeding a total value of Rs. 2,00,000/-.
Dream11 Withdrawal Status
Visit your dashboard and go to the winnings column; click the blue "withdraw" button. If you are facing the Dream11 withdrawal problem, there are a few conditions you need to check before withdrawing your winning amount. 
The account should get verified along with the one-time process.

You can withdraw a minimum of Rs 50 and a maximum of Rs 2,00,000; the amount exceeding that would be processed the next day.

Remember to provide the following bank account details: Name of the bank, name of the branch, name of the account holder, account number, and IFSC code.
How To Make Deposits On Dream 11 app?
Dream11 has a safe payment gateway for users to deposit money in their account. 
Step 1- Open 'Dream 11' app
Step 2- Select 'add cash' option
Step 3- Choose a payment method
Step 4- Add money
Your transaction will be processed in a short amount of time. Rs.50 is the minimum limit for transactions.
Dream11 Website
It is a fantasy gaming website where you can play your favourite sports online and earn money. It is India's number-one Fantasy Gaming site in 2020. It is a versatile gaming site where you can play Cricket, Football and Kabaddi together. To play games and earn money, you must select a match, build your team from the list of provided players, and join the game. This gaming platform was co-founded by Harsh Jain and Bhavit Sheth in 2008, and since then, it has become the biggest and most popular fantasy sports site in India. The company succeeded in partnering with the International Cricket Council, Pro Kabaddi League, International Hockey Federation, WBBL and BBL, which has contributed to its success over the past years. The online gaming site was recently in the news for its official partnership with IPL. The gaming platform is quite impressive and outstanding. It has MS Dhoni as its official brand ambassador.
Dream11 App
This app is simple yet very attractive. It has an excellent interface which binds users to the game. The application is not complicated; you can use it immediately after downloading. This online gaming app was earlier present on the Play Store for download. But recently, the Play Store has removed all the fantasy sports apps. Therefore, you won't find this app on the Play Store anymore. But don't worry because you can directly download the app from the gaming website. 
That is all about Dream11 tips and tricks for winning contests and making money. If you miss your childhood days and love to play online games, then download Dream11 play different sports games, and earn cash.  You cannot withdraw the cash bonus amount but can use it to join more contests and win more cash. Make sure to use it before it expires!
Conclusion
Withdrawing money from the Dream11 app is pretty much easy. You have to open your account on the app and follow the steps that I have mentioned in this article. You will also need to verify your Dream11 account, which has also been discussed in this article. 
Also, you can read our article on how to register and login on Dream11, and share it with your friends who don't know.
FAQs 
Q. Can I withdraw all money from Dream11?
A. You can make maximum 3 transactions in a day without exceeding the value of 3 crores. 
Q. Can I withdraw money from Dream11 without PAN card?
A. You can not withdraw money from Dream11 without a PAN card. 
Q. Why am I unable to withdraw money from Dream11?
A. It could be due to the following reasons- either there is an issue with your verified bank account or due to a 'FairPlay Violation' policy. 
Q. How do I withdraw unused money from Dream11?
A. You just have to go to the 'My account' section and place 'Withdrawl' request. 

Join Telegram Channel & Get Instant Deal Alert

75,062+

participants