63 days ago
11 Top Taxi Booking Apps in India 2022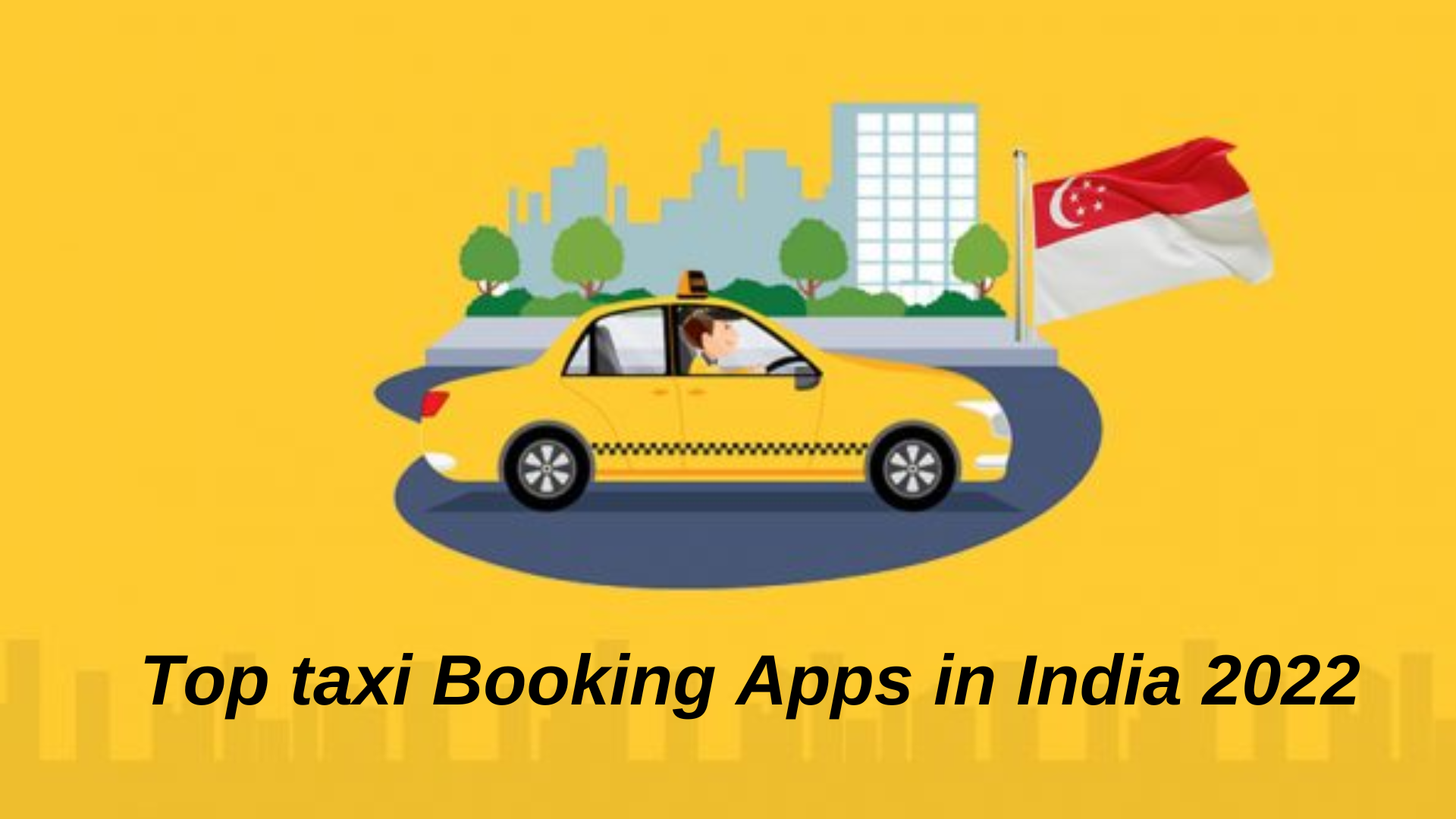 Are you searching for taxi booking apps that can make your ride easy at affordable prices? If yes, then you can stop here, because I have got you 11 Top Taxi Booking Apps in India 2022.
There was a time when people used to wait for rickshaws for local traveling. Now, globalization has changed the entire face of Indian business. The cab booking apps in India have gained massive growth and became a major part of transportation mainly for medium class people throughout the world. 
As these taxi booking apps are growing very fast, the associated companies are making millions of turnover. The industry is listed as one of the major growing industries in the market. The major Indian cities you would find cabs and taxis running on the roads include Delhi, Bangalore, Chennai, Kolkata, Hyderabad, Mumbai, and many more. 
Nowadays, people are choosing cab services over the primary transport medium for traveling to airports, shopping malls, and offices. So, knowing about the top taxi or cab booking apps becomes utmost important. If you wish to know more about the best taxi booking apps in India. Keep reading this article.
You may also like to read about the best carpooling apps in India.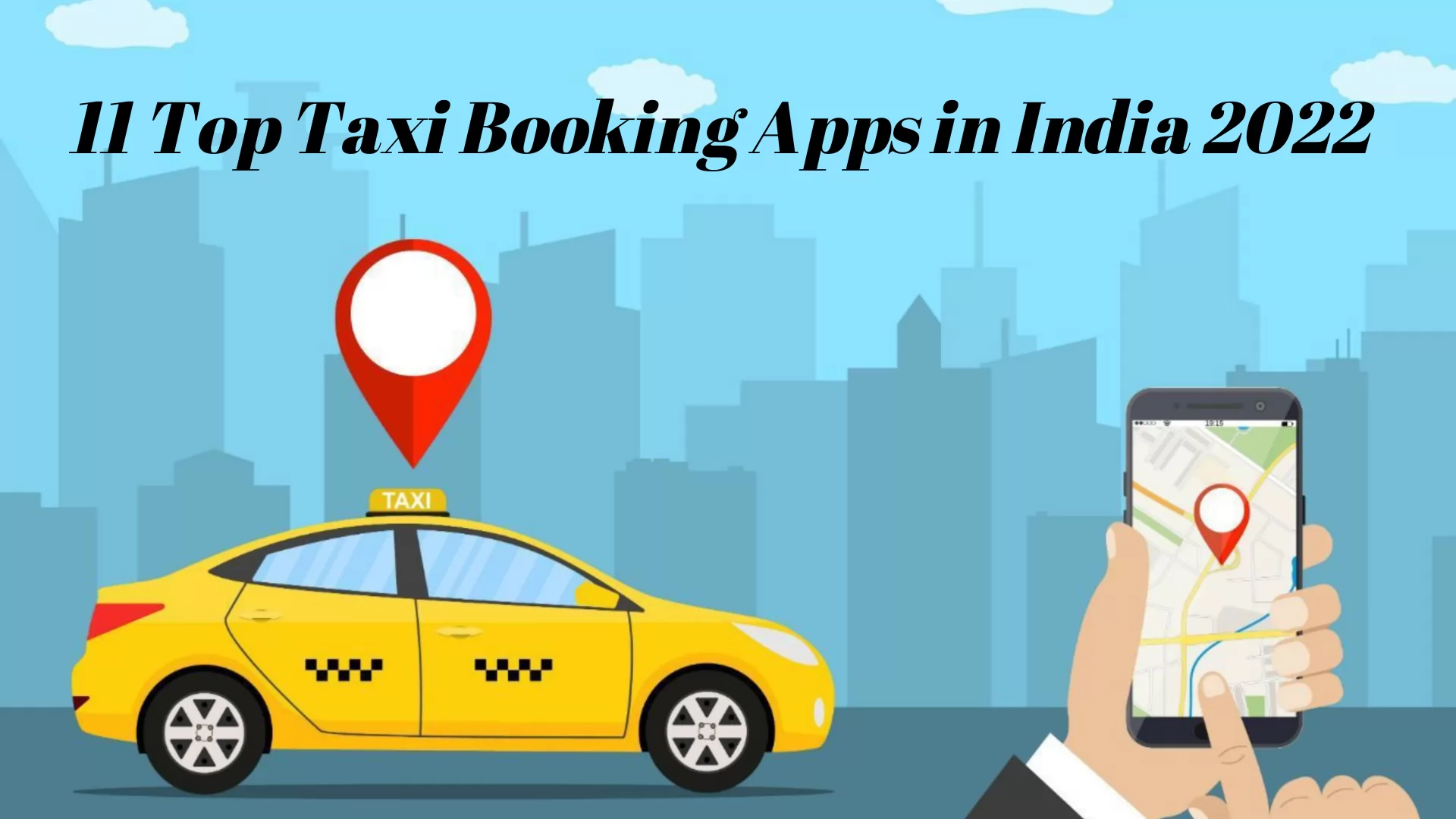 Top Cab booking sites and apps in India 
Here is the list of the Best taxi & cab booking apps in India 2022 with their website links. 
| | | |
| --- | --- | --- |
| Cab for Online Booking | Ratings  | Founded Year |
| Uber | 4.3/5 | 2009 |
| Ola | 4.4/5 | 2010 |
| Meru Cabs | 4.1/5 | 2006 |
| Savaari Car Rental | 3.7/5 | 2006 |
| Carzonrent | 3.8/5 | 2000 |
| My Taxi India | 3.9/5 | 2012 |
| Mega Cabs | 1.8/5 | 2002 |
| Tabcab | 3.8/5 | 2010 |
| NTL Cabs | 3.8/5 | 2006 |
| Fasttrack Taxi App | 3.8/5 | 2001 |
| Zust Go | 3.5/5 | 2014 |
1. Uber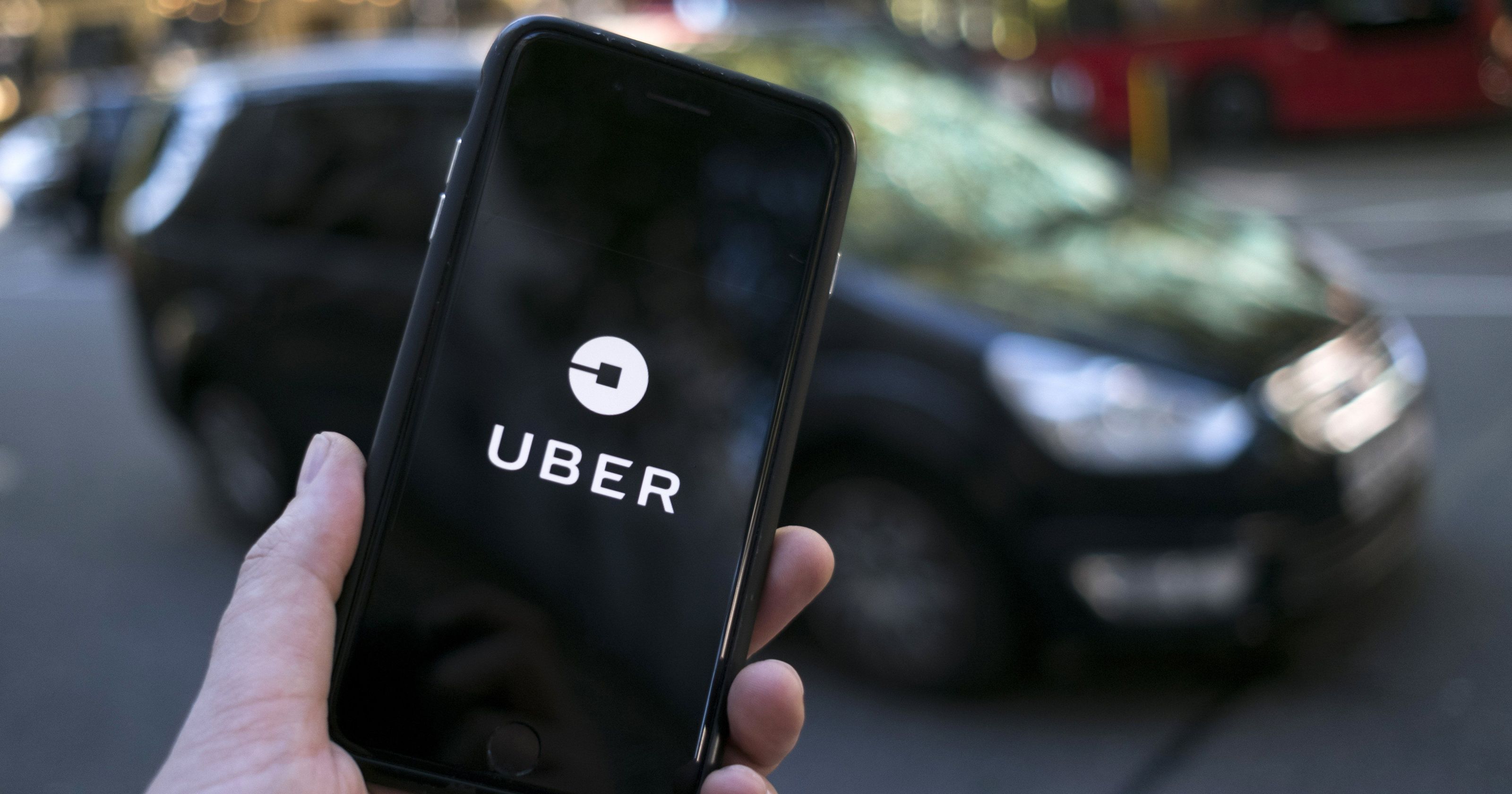 Uber is one of the global leaders in this cab booking industry. This brand is the key player in the subcontinent as it is one of the popular cab booking websites in India that we have. Uber online cab booking is one of the major competitors for Ola and other brands in India.  Uber started their operation in 2013 in India and is running successfully in some of the major cities like Delhi, Hyderabad, Chennai, Kolkata, Bangalore, Mumbai, and more. 
Users can simply book the cab using the website or their mobile app. This brand is one of the trusted and most used brands in India for many years. The fare is calculated based on the type of vehicle, distance, and waiting charges. After the success of Uber cabs in India, they have also launched their food ordering app in India which is known as Uber Eat.
Why Book a Cab on Uber? 
Provides a clean ride with multiple payment options.

They also allow their customers to pay their charges through credit cards.

They offer special discounts for their regular and new customers

Their app is available on android and on the iOS platform.

They are one of the global leaders in this category. 
2. Ola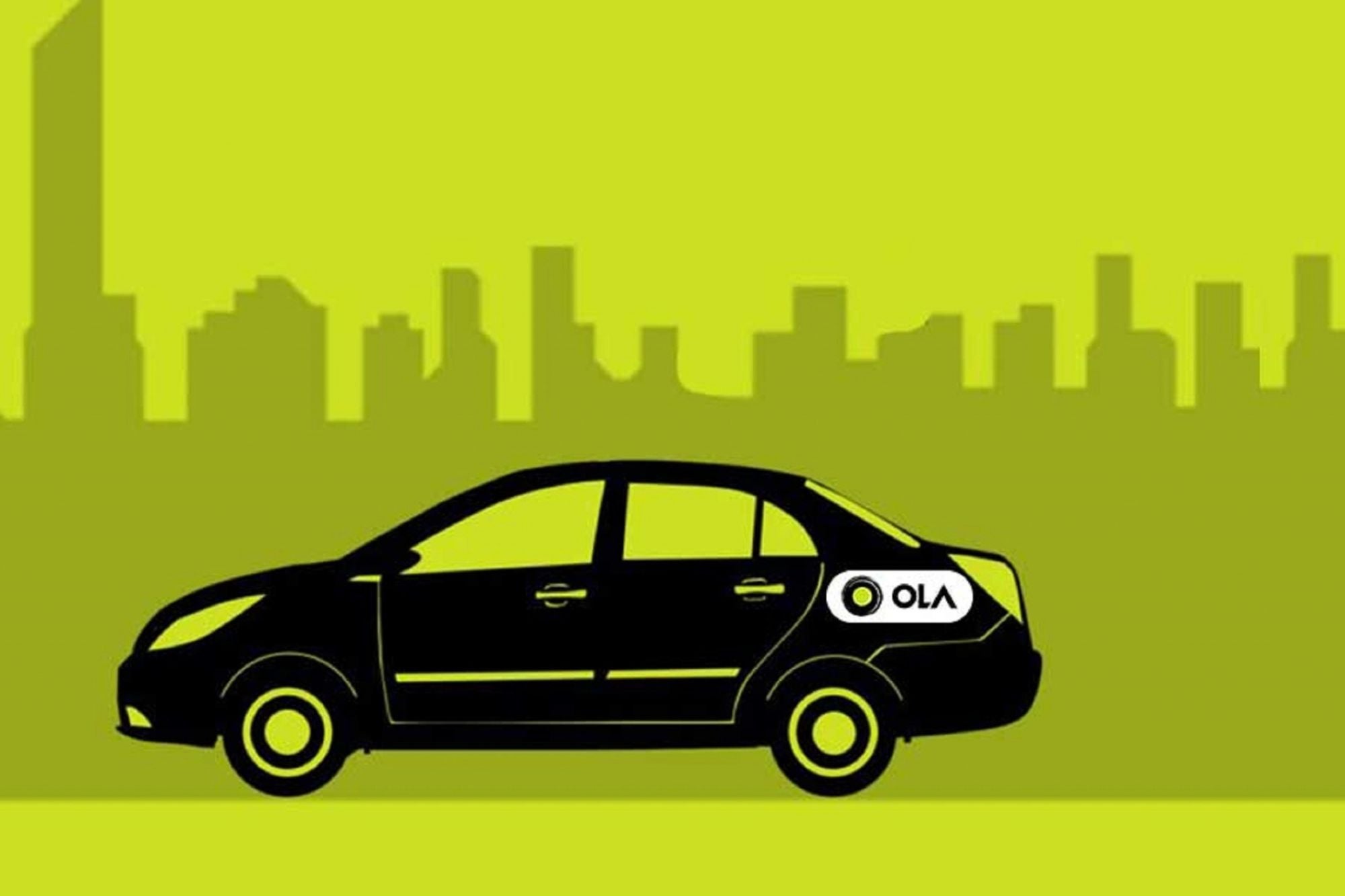 Ola is also a top-rated cab booking app, and provides its services to almost every major city in India. The company was started in 2010 by Bhavish Aggarwal, and Ankit Bhati. The company has more than 6,00,000 registered vehicles. This is the highest no. of vehicles by any taxi company in India. Online Ola booking helps to book a taxi simply. To book Ola, you need to register yourself on the website by using your email ID and your mobile number.
You have the option to choose the pickup point and drop location with the help of the app. Ola cab booking app can be downloaded through google play store in android and from Apple store for iOS. The cost of the ride depends upon the ride options as selected by the users. It includes Sedan, Prime, Share Auto, and Ola mini. The brand has more than 50,000,000 + installs, which is the highest for any Indian cab booking app.  
The company has also expanded its business in Australia, New Zealand, and the UK.  Ola is used extensively in India. 
Why Book a Cab on Ola? 
Ola brings an exclusive offer of Rs. 1,000 per month which you can avail.

Ola gives an Ola pass to their daily consumers to cut down on their daily ride price.

Ola is offers a flat 25% off on your outstation cab booking. 

They have multiple payment options and the app is available on the android and iOS platform.
3. Meru Cabs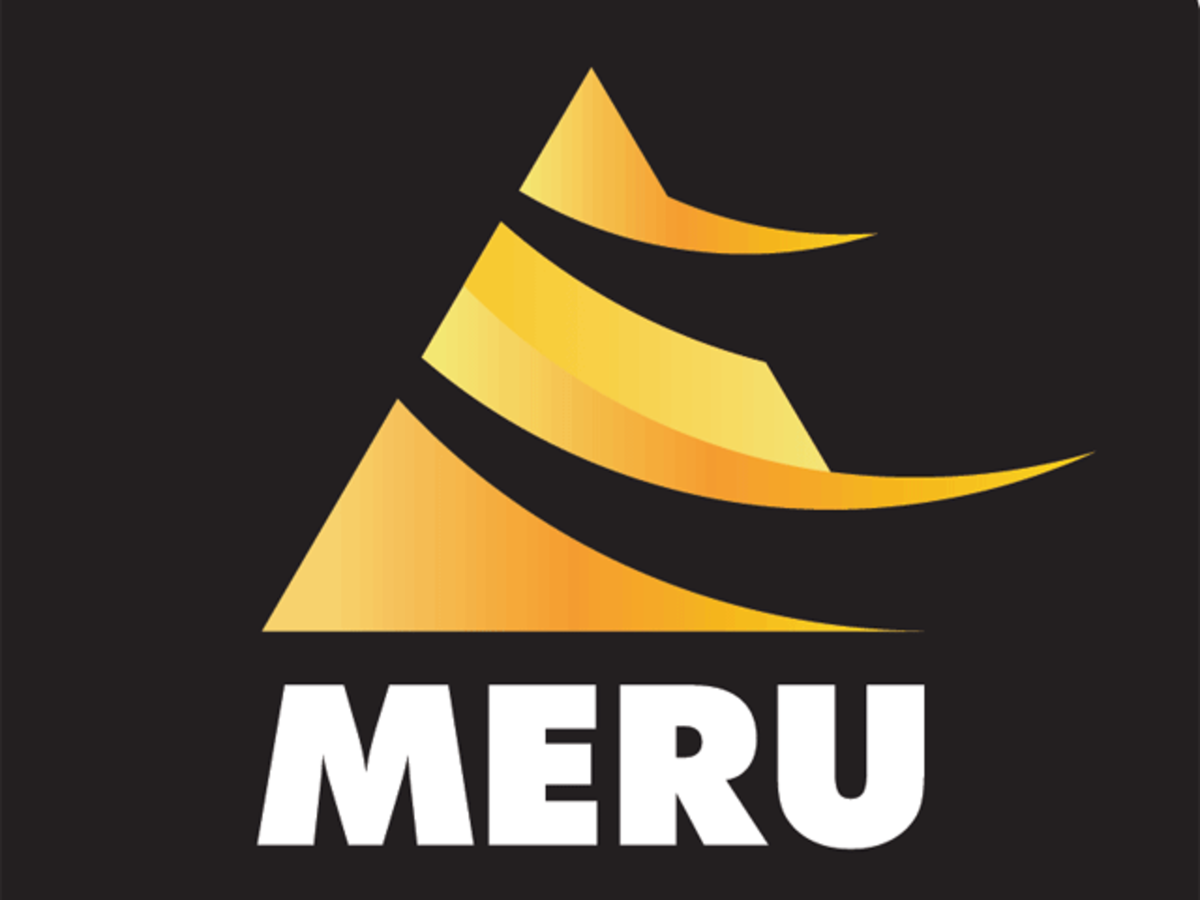 Meru cab is based in Mumbai, India. Meru is providing cab services in Indian cities, including Mumbai, Delhi, and many more. The company was founded in 2007 and is one of the most trusted cabs in India. Meru cabs provide taxi services to their customers on call. Meru Top taxi booking app has a separate base of users. The app has easy map navigation and live route tracking system. This brand was a prominent taxi booking app in Mumbai before Uber and Ola came into the business. They provide cab services in cars like Hatchback, Sedan, and SUV.   The company has also made a tie-up with a French Taxi service app called Taxis G7 to operate in various countries. 
The brand has partnered with Google to enable it to provide an instant alert to its customers. 
Why Book a Cab on Meru Cabs?
They have a 24x7 contact center for any assistance.

They are the most reliable cab services provided when you need to reach the airport. 

They have launched their app on android and iOs platforms. 

Meru Cabs are the first choice of corporate people.
4. Savaari Car Rental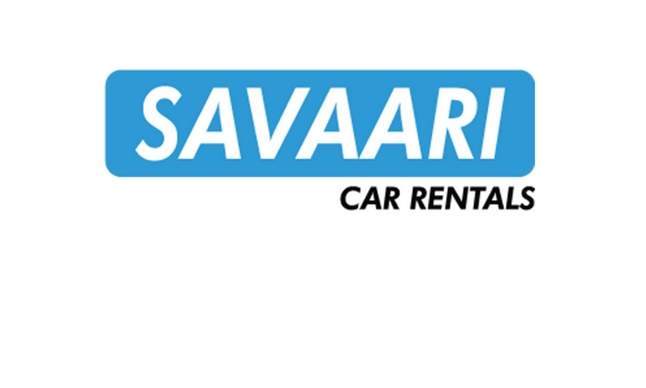 Savaari car rental services is a local outstation service. The company was founded in 2006 with a motto to help the customers to book high-quality taxis, at an affordable price, in the major cities of India. They majorly provide city to city taxi services, which are quite familiar to Indian customers. 
The company is operating in the 90 major cities in India with more than 55,000 vehicles. Savaari is a prominent cab booking app in Hyderabad. With the help of these apps, customers can now book the cab instantly by tapping their location and confirming the ride.  The Savaari car rental brand is looking to gain more cities and is gearing up to compete with other cab booking providers in India. This is one of the famous and trusted brands that  we have on our list. 
Why Book a Cab on Savaari Car Rental?
It is one of the premium can service providers. 

The app is available for android and iOS platforms. 

This is a famous cab booking app in Hyderabad. 

You can book their services for vacation so that you can sit comfortably in the car and relax. 
5. Carzonrent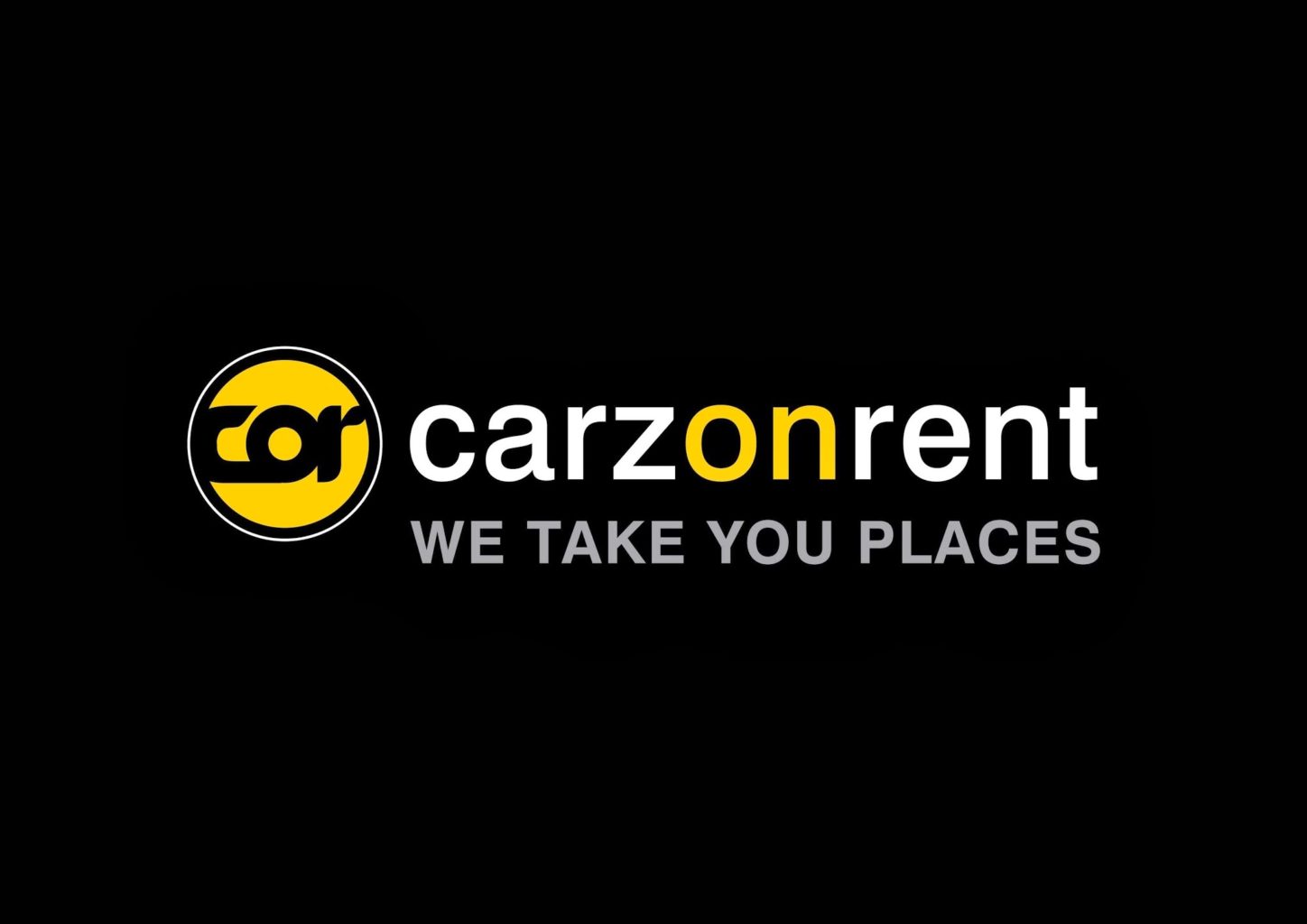 This Carzonrent cab booking service is operating from Delhi, India. The company was started in the year 2000. It provides services to major cities which includes New Delhi, Mumbai, and many more. They provide short term car rental services.  In the beginning, they started their services by a calling process. Customers used to call on their number, and book a car for themselves. Later,  they launched their own mobile app for iOS and Android. 
The brand also collaborated with the Government of India for Indian Railway Catering and Tourism Corporation in 2015. The company has already expanded its business in other major cities to compete with Ola and Uber. 
Why Book a Cab on Carzonrent?
They ensure timely service. 

The brand has collaborated with IRCTC for providing better taxi service at railway stations under the name of EasyCabs. 

The brand is available on android and iOS platforms.
6. My Taxi India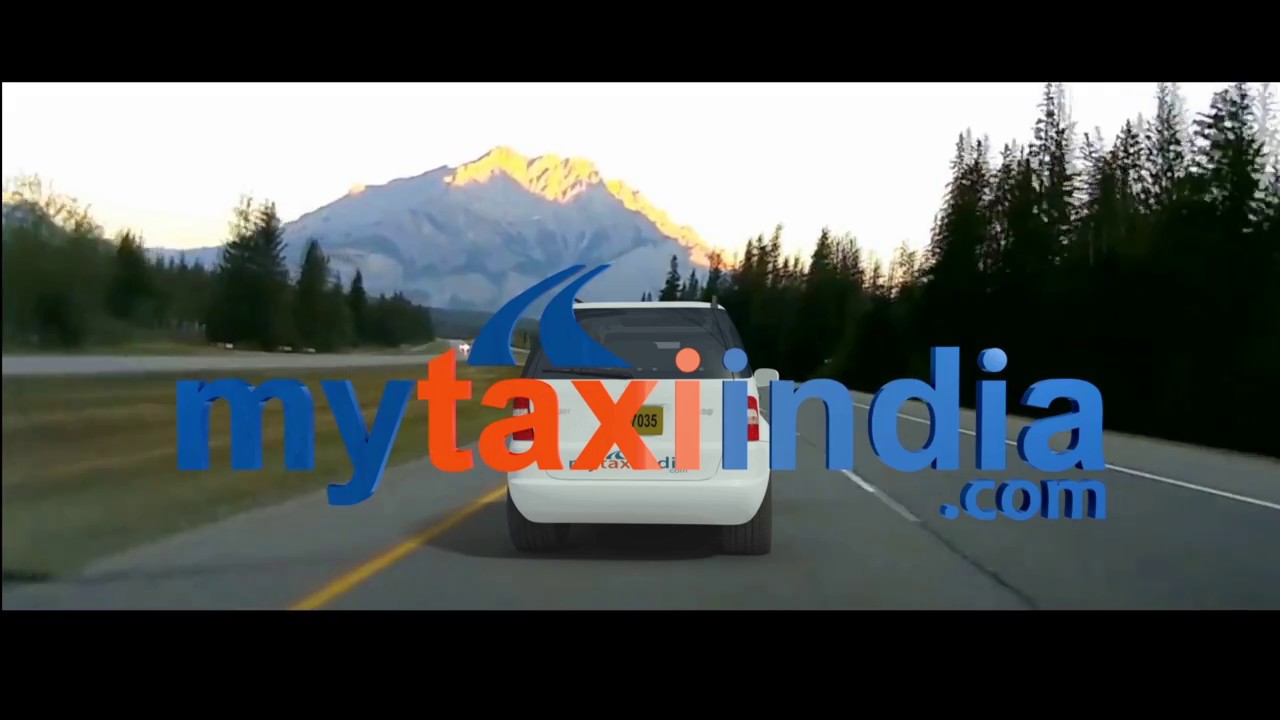 My taxi India is another app on the list. It is an outstation cab and taxi service provider. They provide the best services for outstation trips. From the last couple of years, they have become a well-known app in the market with more than 4,000 taxis and cabs working over 102 urban communities.  
The company has also won the best startup pitch award in the rise conference of Hong Kong. Their portal allows the customer to see the availability of the taxis in real-time. It is one of the Popular Taxi Booking Apps in India.
Why Book a Cab on My Taxi India?
They provide various taxi packages and weekend getaway options to their regular customers.

They are specialized in car leasing for Corporate executives. 

The brand is available on android and iOS platform.
7. Mega Cabs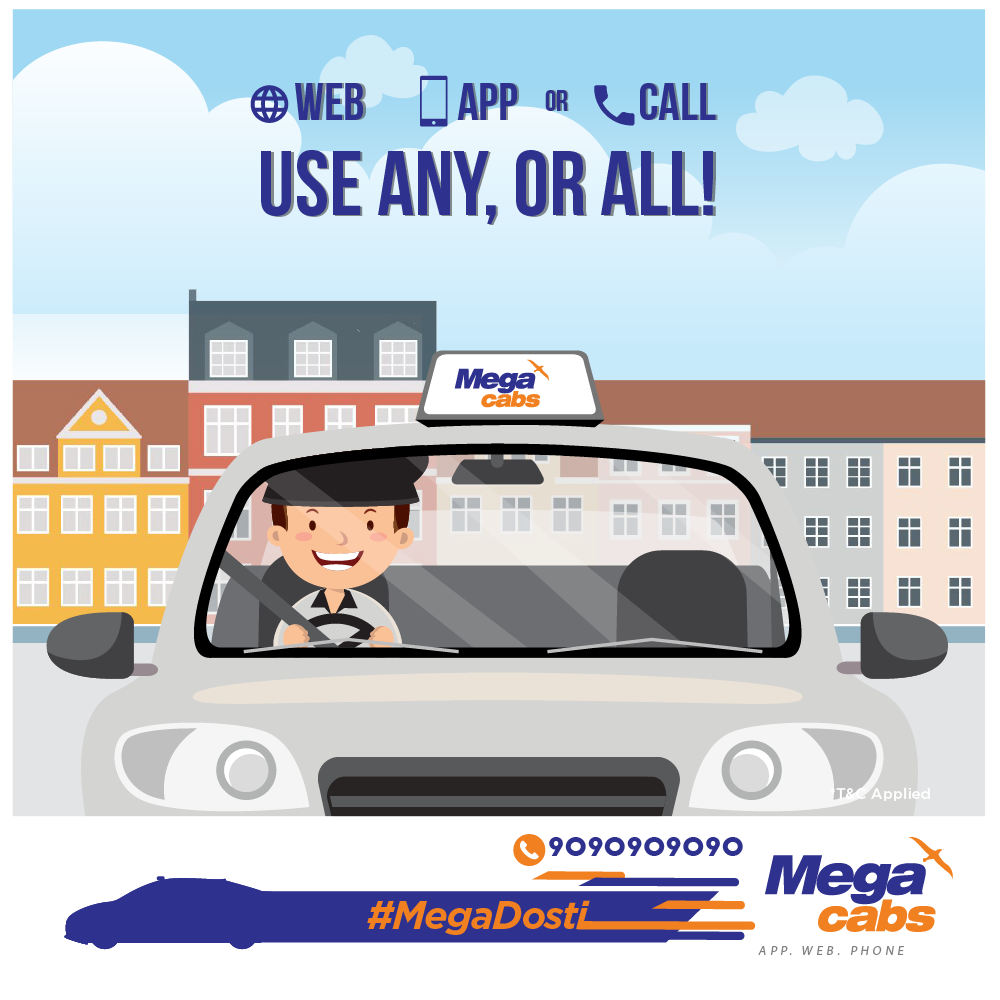 Mega cabs were started in the year 2001, and it is one of the fastest-growing cab services in India. They offer cab services in various Indian cities—their radio taxi services in Delhi, Bengaluru, Amritsar, Kolkata, and many other places. They are planning to expand their business all over India. 
This Cab booking app in India believes in transparency when it comes to pricing and deals.  They have a zero cancellation fee policy for all. 
Mega cabs have also launched their mobile app for android and iOS. The app will help their customer to book the cab easily from the starting point to the endpoint. 
Why Book a Cab on Mega Cabs?
The app is very easy to handle and has multiple modes of payments. 

Their mission is to provide the best services at affordable prices. 

The brand provides outstation services at reasonable prices, based on the vehicle you choose. 
8. TabCab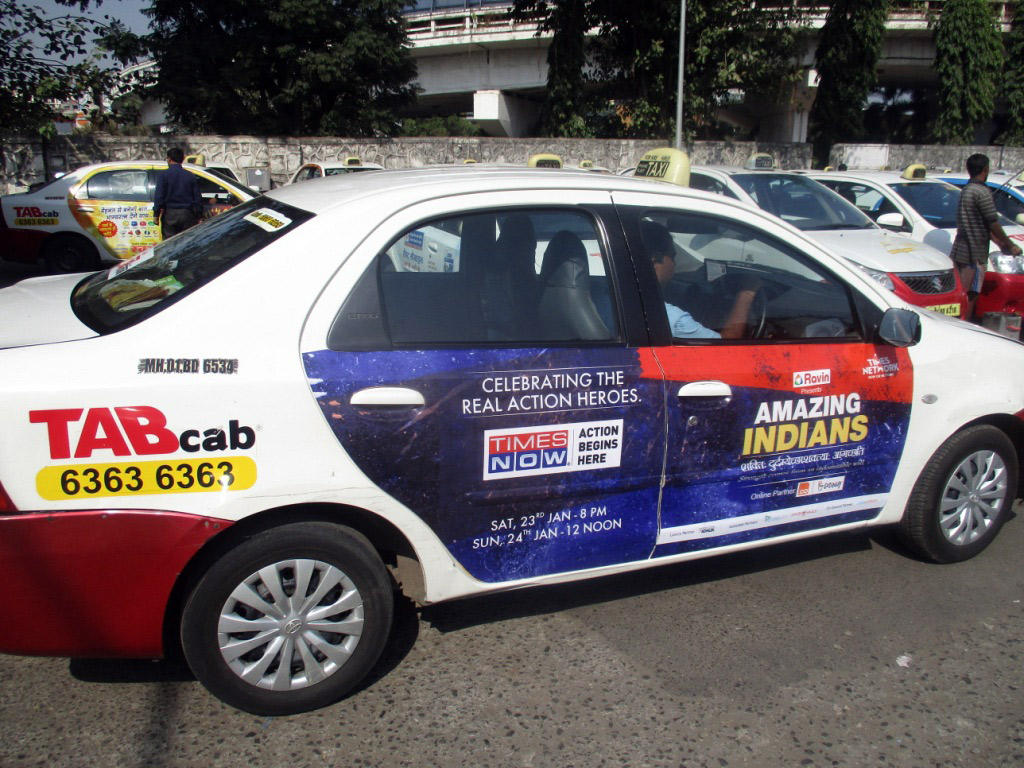 The brand incorporated in 2011, is located in Mumbai, India. They have become a vital source of transportation in Mumbai. Tabcab is a registered private company that can provide you with the most comfortable rides whenever you want.
The brand is growing very fast and has won the trust of their customers in Mumbai.  They believe in providing high-class cab services and customer satisfaction at any cost. 
Why Book a Cab on TabCab? 
One of the famous brands in Mumbai for cab services.

The brand is available on android and iOS platform.
9. NTL Cabs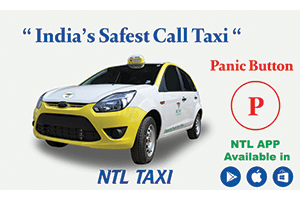 NTL cabs offer world-class travel and a safe voyage. Their registration is entirely free, and you can book a taxi whenever you want. The brand is operating in more than 11 urban areas in south India like Chennai, Madurai, Coimbatore, Trichy, Hosur, and many more. They are looking to expand their network in Bangalore and Delhi. This will definitely give a  tough competition to Ola and Uber.
NTL cabs are committed to provide a comfortable traveling experience to their customers. You can book the cab in a single click which makes cab booking easy and convenient.   
Why Book a Cab on NTL Cabs?
 They are one of the best cab service providers in South India. 

Offering good discounts and cashback on a regular basis. 

NTL is available on android and iOS platforms. 
10. Fast Track Taxi App

Fast track taxi app is one of the famous names in the cab booking market. This cab booking app originated in Chennai, India. It is successfully running in more than 15 major cities. The brand was started in 2001 as the offline cab service provider for many years for local hauling and outstation services. As technology is growing, they moved to an app-based system. The brand is currently available in Chennai, Tirunelveli, Tirupathi, Hyderabad, Vellore and Trivandrum, and many more cities. 
This taxi booking app in India has more than 3500 registered vehicles and runs on 8000 routes. The mobile application has brought the business to the next level. Now the customer can easily book the cab from the app and pay the money online, which makes it easier for everyone. This Fast track Taxi App is one of the most trusted brands in India that we have. 
Why Book a Cab on Fasttrack Taxi App? 
Easy to book a cab through their app.

They provide real-time location tracking.

Have many discounts for outstation services.
11. Zust Go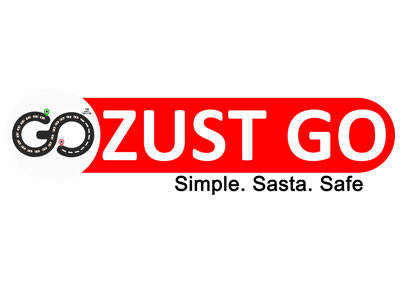 Zust Go is a cab booking app in India from Kolkata. The company is currently serving in the states of West Bengal, but planning to expand its business across India by 2022. One of the major selling points for the company is that Zust Go never charges extra from their customer, since popular cab booking services like Ola and Uber increase their rates during peak hours and in the rainy season, which definitely makes a difference. 
The cab booking app in India is available only on the Android platform, you can download this app from Google Playstore. 
Why Book a Cab on Zust Go Taxi App?
They do not charge extra during peak hours and the rainy season.

They make the ride safe for their customer by providing an SOS button on the app. 

They are also training female drivers for their special female customers. 

They have different categories of cabs like Sedan, Hatchback, and SUV.
Benefits of Booking a Cab 
The customer has the opportunity to select the right vendor for booking the cab. The situation of public transport is not so good in some of the cities in the country. Booking a taxi offers ease of commuting.

You can book the cab through the app from your home or at your convenience. The customer does not have to visit a taxi stand or on the street to wait for it. The driver will pick you from, and drop you at the exact same location that you have entered on the app.

When a passenger books a cab, they show the exact timing for the arrival of the destination. That helps the customer and makes them feel safe. 

As you book a cab through the app, there are a lot of payment options available, you can choose from. You can pay by using the card, cash, Paytm, or via online transfer. 

The cab has GPS to track the route. This also facilitates the customers who do not know the exact way to their location. 

As there are multiple cab providers in the market,  they offer many discounts to attract customers. To avoid the cash transaction, they provide several cashbacks and gift vouchers. The digital payment mode also provides separate cash backs to promote their interface, and the benefits go to the customer.
 Conclusion
These all are the Top Taxi Booking Apps in India 2022. They are safe to travel and provide good rides with great experience. They also offer discounts on a regular basis to make the cab rides affordable for you. 
I hope the information that we have shared will help you choose the best app for your next cab ride.All the above mentioned apps are user friendly and convenient to use. If you have any queries regarding the article, ping us in the comment section below. Also, do not forget to share the article with your friends and family.
Question You May Have 
Q. Which is the best cab booking app in India?
A. All of the above mentioned apps are the best cab booking apps in India. There are some which are regional and work in specific cities. While there are many which serve in almost all the major parts of the country. You can go through all of them in this article.
Q. Which cab booking app is best?
A. Uber and Ola being the most popular out of all the other cab booking platforms in India are considered to be the best. But, there are several others as well whose service is as good as them. You can learn about them in this article.
Q. What is the best taxi app and why?
A. We have made a complete list of top taxi booking apps in India with all their features. Go check them out and find out which one is better for you.
Q. Which mobile app is used to book a cab?
A. There are multiple cab booking apps in India which are used to book a cab. You can book them all on your smartphones. I have mentioned detailed information about leading cab booking apps in India and also the platforms you can use them on. Go through the article for more information.

Join Telegram Channel & Get Instant Deal Alert

75,062+

participants