18 days ago
59495
Zomato Pro Membership: Price, Benefits, Offers, Promo Codes & More

Join Telegram Channel & Get Instant Deal Alert

71,520+

participants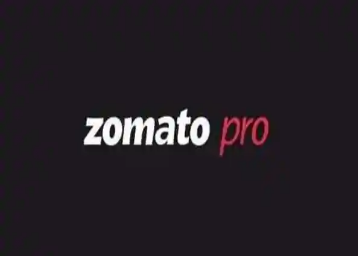 Zomato launched an upgraded version of its popular Gold membership back in August 2020. The renamed and upgraded subscription package is now called Zomato Pro. They automatically upgraded all the existing members of Zomato Gold to Zomato Pro. 
The benefits include discounts and offers on dining-out and delivery orders. Zomato Pro members also get priority delivery on online orders. 
If you are a foodie then you must check out Zomato Pro membership benefits, promo codes, offers, and activation. And for all these details scroll down.
Zomato has also introduced a new Pro Plus plan. It is invite based plan with many additional benefits, for more details on Zomato Pro Plus keep reading!
In addition to the exclusive discounts of Pro membership also save on your order with wallet offers, for Zomato Paytm offer click here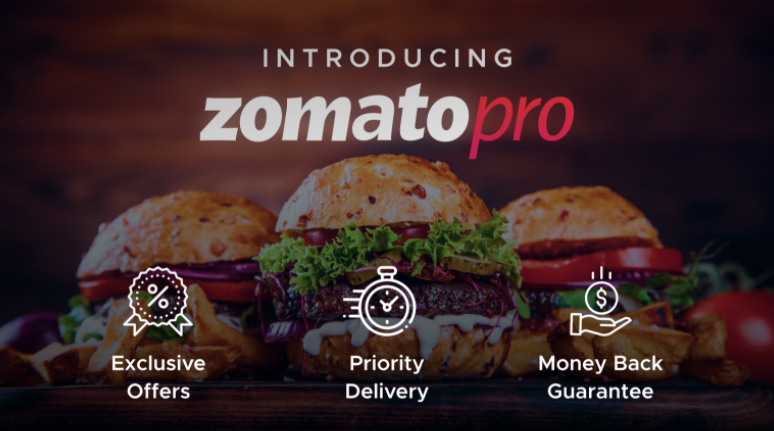 What is Zomato Pro Membership?
Zomato Pro is the subscription package of popular Online food ordering and restaurant guide Zomato. The membership provides privileges and discounts on dining out and delivery orders across the best restaurants. 
Zomato Pro is the upgraded version of the Gold Programme. The members get discounts on dining out and delivery orders across the best restaurants. Zomato pro members get priority delivery of online orders as well. The benefits are available on the best resturants across India.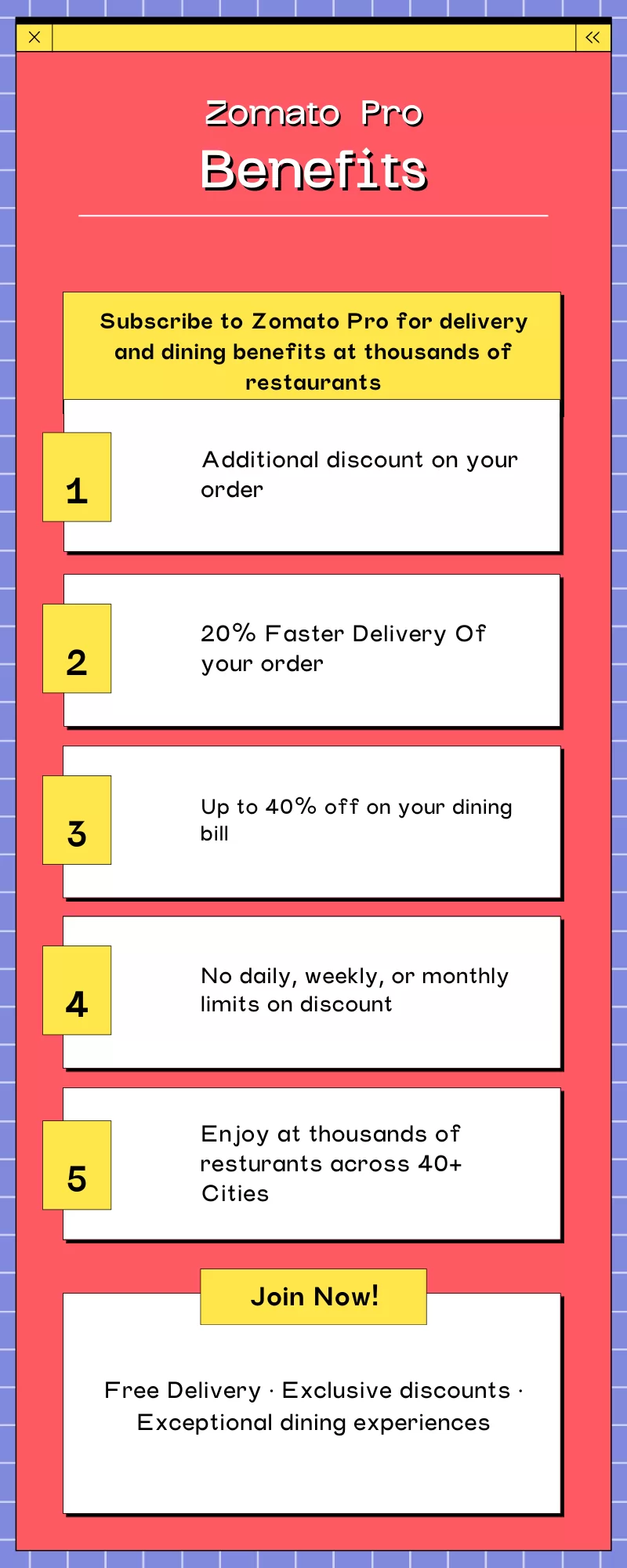 Zomato Pro Membership Price

Currently, Zomato Pro membership is available in a 3-month plan which is priced at Rs. 200. While the yearly subscription plan costs Rs. 750. Similar to the Gold membership, the plans keep changing regularly. At Rs. 200 for a 3-month membership, Zomato Pro membership looks like a gold bargain even for a person who orders food occasionally. 
Meanwhile, Zomato has also come up with Pro Plus which is an invite-only plan. You can log in to your account to check if you are eligible for this plan. Zomato Pro Plus comes with additional benefits such as truly free delivery of all orders with no distance fee, no surge. 
Zomato Pro Membership Price in India
| | |
| --- | --- |
| Plan | Price |
| 3-month | Rs. 200 |
| 1 Year  | Rs. 750 |
Zomato Pro Plus 
Zomato has launched a new invite-only, limited edition Pro plus plan. It includes aditional benefits such as free delivery on all orders. There will be no distance free, no surge. This is an invite-only plan, and you can check eligibility from the Zomato app.
Limited Edition, Invite Only Plan
Free Delivery on all orders
No Distance Fee
No surge  
Zomato Pro Activation Code
Get 3 months free Zomato pro membership using activation code. Use 150 Supercoins to get the Zomato pro activation code. Choose the 3-month Zomato pro subscription on the Zomato website or app, and apply the activation code to start your membership. Existing Pro members can use the activation code to extend their subscriptions.
Visit Zomato

Click on Zomato Pro

Select 3-month membership

Enter the activation code in the have promo code section

Click on apply to activate your subscription

Enjoy 3-months of free delivery, discounts, and dining benefits. 
How to Generate Zomato Pro Activation Code?
Recently, Zomato had also come up with a unique offer where existing pro members could gift 3-months of Zomato pro by sharing their invitation code. Under this offer, a Zomato pro member could invite 3 users to join the membership for free. This offer is likely to come back again, if you know any person with a Zomato pro subscription you can ask for the activation code. 
Open Zomato App Now

Login Zomato Pro Account Only

Go to Zomato Pro Section & You Now Have A Superpower

Get Zomato Pro Activation Code Free

Send To Gift Free Pro Membership To Your Friends, Family.

You Have Only 3 Time Use For Zomato SuperPower Gift Code
Zomato Pro Benefits

Zomato Pro membership includes benefits on delivery as well as dining out. The discount provided on online orders is over and above the regular offers. You also get a 20% faster delivery of your order with Zomato Pro.
In addition to that, you also get up to 40% off on dining out. There is no cap on discounts. Also, there is no daily, weekly, or monthly limit. 
Additional discount on online orders

20% faster delivery

Up to 40% off on dining out 

No cap on the discount

No daily, weekly, or monthly limit
How to Get Zomato Pro for Free?

Get Zomato Pro membership free with Paytm First. Paytm is offering a 3-month subscription of Zomato Pro to its First Members. Get the activation code from the Paytm app and open the Zomato app to apply the promo code to start your 3 months free subscription. 
Go to the Paytm First section on the Paytm app

Tap on Zomato Pro offer

Copy the activation code

Open Zomato app

Select Zomato Pro

Click on Have a Membership activate code

Apply the promo code

Get 3 months free subscription 
How to avail Zomato Pro discount on dining out?
Check out the Partner Restaurants on the Zomato app or website

Visit the partner restaurant

Pay your bill using the Zomato app at the end of your meal

Show your screen to the server and leave
Zomato Pro Membership Terms & Conditions
There is no daily, weekly, or monthly limit.

The membership can be used on a single mobile device.

Member must carry a valid ID proof at the time of redeeming the dining out discount.

Zomato Pro is not valid on takeaway.

Any discounts on the membership are valid for the first purchase only.

The discounts are not valid on special occasions such as New Year's Eve, Diwali Day, Durga Puja, Christmas Eve, etc.
Zomato Pro Referral Code [Expired]
Zomato is running a promotion where existing Pro members can gift 3-month membership. If you are a Zomato pro member you can invite 3 people to join the program free for 3 months and avail benefits such as additional discounts and priority delivery. However, if you have joined Zomato Pro using Referral Code then you can't gift membership. 
Open the Zomato App

Go to the Pro Tab

Click on 'I have an activation code' and enter the unique code, as shared by a pro member.

If you are already a pro member, please go to the profile tab on the app

Click on the 'Your membership' section and then on 'Extend'

Enter the unique code, shared by a pro member.
Zomato Pro Membership Offer - Get 3-month Membership for Free
Flipkart provides Plus members numerous benefits across categories. Now, you can also get the Zomato Pro membership for free with Flipkart Plus. Flipkart is giving it's Plus members the option to get a 3-month Zomato Pro mebership by redeeming 150 Supercoins. 
To avail Flipkart Zomato Pro offer, go to the Supercoins coins section on the Flipkart app and select food offers. Now, click on the Zomato Pro subscription offer. Redeem 150 supercoins to get the Zomato Pro activation code. Use the code to get a 3-month membership for free. Enjoy the amazing rewards of Zomato Pro. 
Open Zomato App

Click on Pro Tab

Enter Promo code in 'I have an activation code'

Apply Promo code in Extension Code Field

Click on Proceed

Your free Zoamto Pro membership is active
Zomato Gold vs Zomato Pro
Zomato has revamped its Gold Membership. The upgraded program is now called Pro. If you take an overview of the benefits provided by the two programs there is not much difference. Zomato Gold which started as a program to provide benefits on dining out was later extended to online delivery as well. 
However, if you take a closer look at the top programs, there are a few differences. The biggest attraction of Zomato Gold, the 1+1 offer on drinks and dishes is no longer available on the upgraded membership.
With Zomato pro the focus is on providing discounts with no limits. There is no daily, weekly, or yearly limit.
Notably, Zomato Pro is much cheaper as compared to Gold. The 3-moth subscription of Gold was priced at Rs. 1,200 which is Rs. 200 per month. But Zomato Pro is currently available at Rs. 200 for 3-month. 
Zomato Pro makes your experience of ordering food or dining out wonderful with discounts, offers, and more. It comes with no daily, weekly, or monthly limits, so you can redeem the amazing offers as per your cravings. 
Frequently Asked Questions
What is zomato Pro membership?
Zomato Pro makes your food ordering and dining out experience wonderful with exclusive discounts. You can buy the subscription to avail discounts, offers, and more.
What is the price of Zomato Pro?
Currently, the Zomato Pro subscription is available in a 3-month plan which costs Rs. 200. 
How do I become a zomato PRO member?
Open Zomato App

Tap on the Zomato Pro icon on Homepage

Select a subscription plan of choice

Proceed to make the payment

Complete the transaction

Congrats! You've become a Pro member
Is zomato PRO membership worth it?
Zomato Pro membership offers benefits on dining out as well and food orders. In addition to exclusive discounts on your bill, you also get an express delivery of online orders. So if you order food online or like dining out then Zomato Pro membership is worth it.