22 days ago
296
How To Delete Swiggy Account?

Join Telegram Channel & Get Instant Deal Alert

71,520+

participants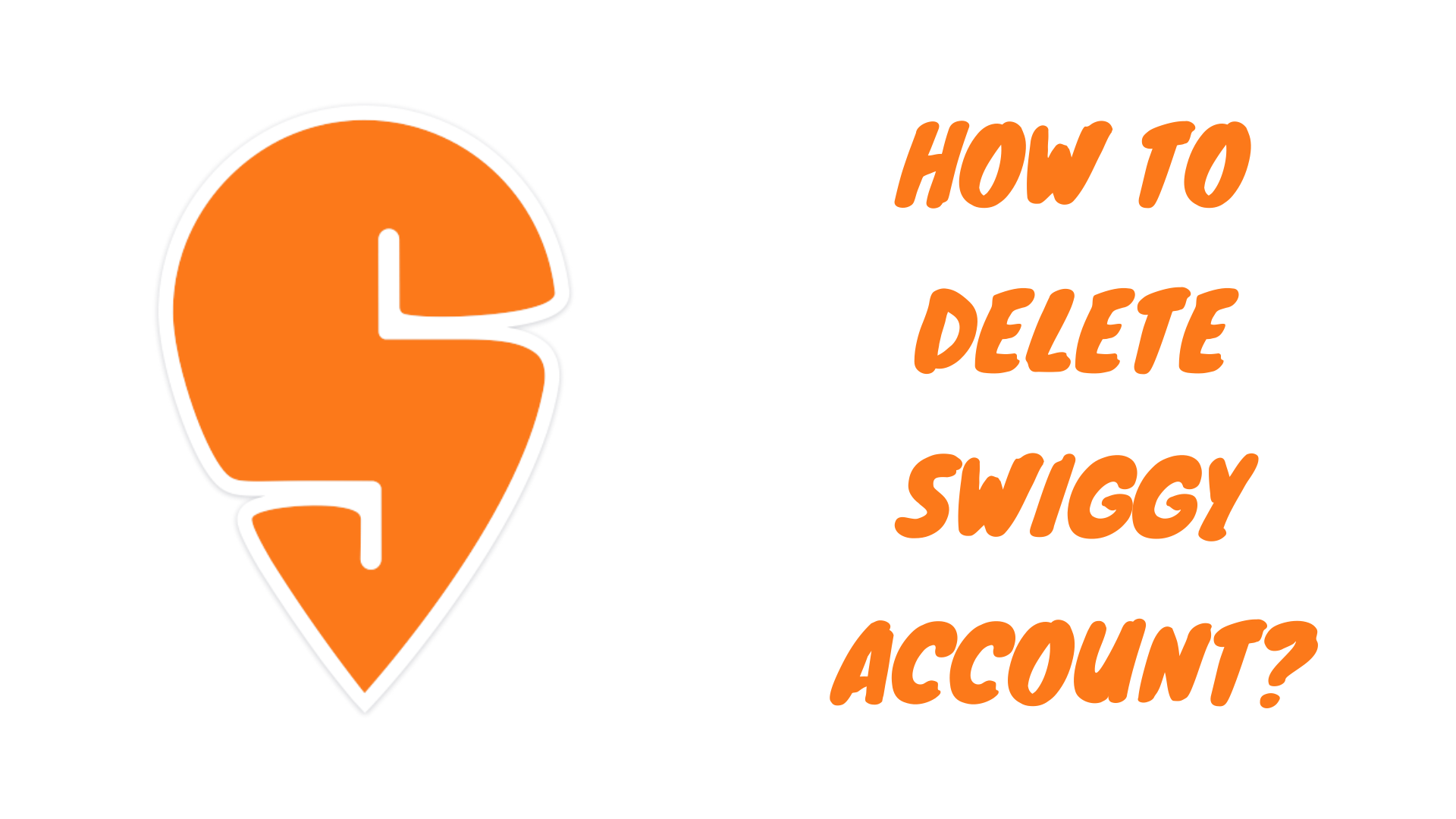 When you love food, food delivery apps become your best friend. Various food delivery apps in the country help you provide a sumptuous meal by placing the order online and paying for the same. It gets your hunger pangs under control and gets your stomach filled with happiness. But like your food choices, you may have a list of your favourite food-delivery apps, and unfortunately, Swiggy may not be on that list. 
Also, you may be facing multiple swiggy account problems and wish to get rid of one of them. In that case, you can learn How To Delete Swiggy Account with the help of this article to get rid of unnecessary food delivering apps from your mobile.
Swiggy delivers the food and even groceries to your home, but you may choose to switch to other similar apps and websites for better customer service or to cater to your different needs. In that case, you may think of getting rid of the unnecessary apps from your mobile and think of deleting the swiggy account permanently. In that case, read this entire article and know how you can do it?
Also, if you wish to know the top food ordering site, click here.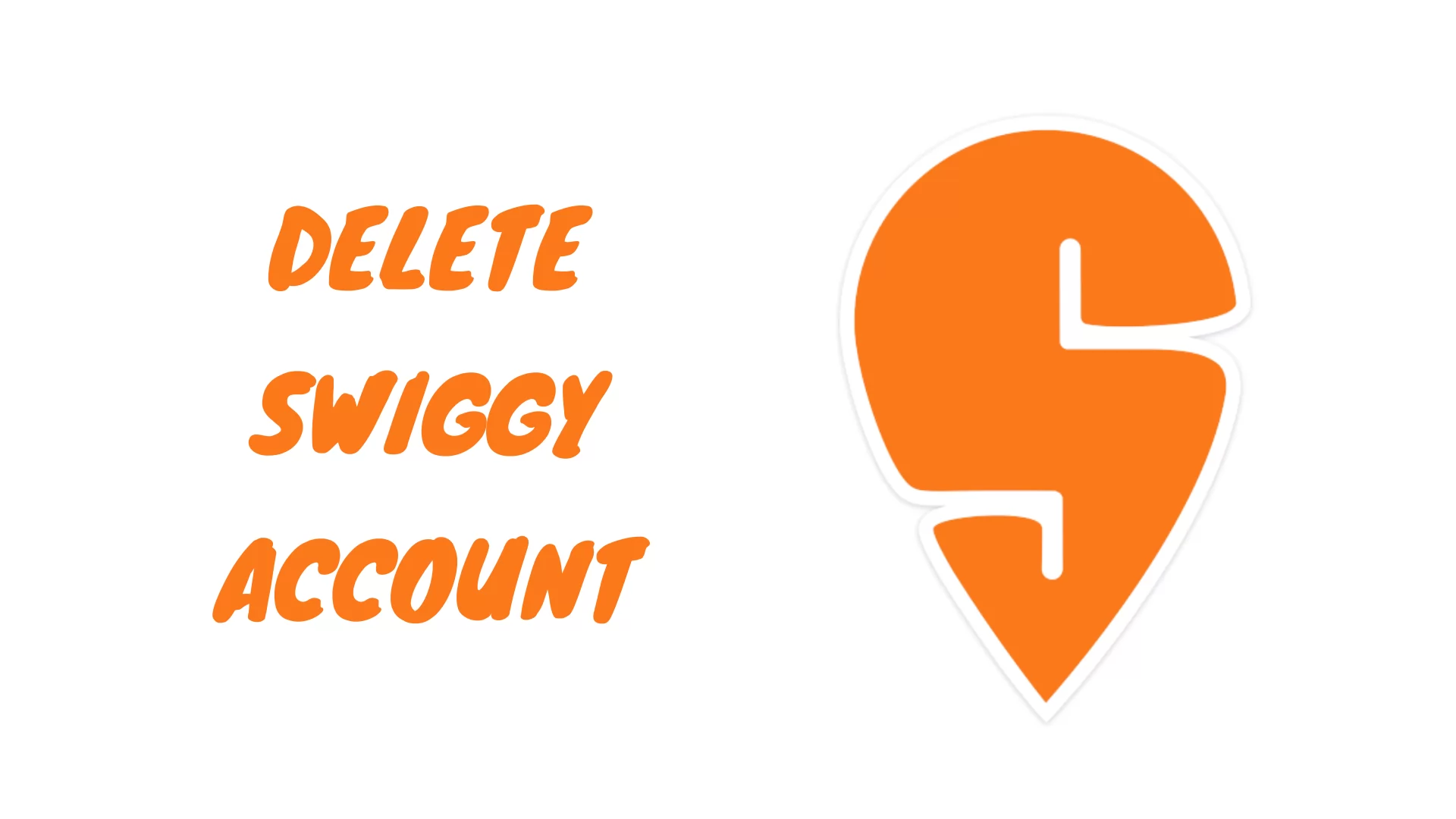 Table of Content
What Is Swiggy?
Swiggy is a food delivering platform that was founded in 2014. It operates in around 500 cities in the country and enjoys a huge customer base. It not only provides food delivery but also delivers groceries. 
Operating since 2014, it has been taking care of the food delivery demands of the country for quite some time now. There are various restaurants listed on the website that help cater to the food needs of the users country-wide. You Can find your favourite restaurants listed and order from the restaurant through the app or the official website immediately. You can also easily avail yourself of the best offers and deals active from time to time with the company.
If you are an active user of swiggy and do not feel like continuing with the brand, you can quickly delete or deactivate your account. Let us see how you can do it.
Can I Delete Swiggy Account?
Yes, like with any other food ordering app, you can delete swiggy accounts too. If you are a seasoned swiggy user, you must know you can order from its app or website quickly and effortlessly. But with time, because of any unfortunate event or bad experience, you may wish to get the account permanently deleted. In that case, worry not. You can delete your Swiggy account by following simple steps.
Swiggy allows deletion of their account only through official email, and you can send the email to swiggy support. Let's see all one needs to do to know how to permanently delete swiggy account.
How To Delete Swiggy Account Through Email?
To delete your account from swiggy, you can follow these simple steps and go through this easy procedure to do the same. This procedure will get your siggy account to get deleted after your request
Open Swiggy website or app

Go to their chat process support

Request them for account deletion

They will ask you to send a request through email

Email your account deletion request to support@swiggy.in.
You need to know how to frame the mail and what all is required to be provided i the account deletion application, then only your account will be deleted permanently.
How To Frame Swiggy Account Deletion Email?
To frame a formal request with swiggy support for account deletion, you need to provide certain information. lYou need to include the following details:
Put your contact details

Provide your credentials like phone number, registered email address.

Send this email through your registered email id only.

You will get a response mail from the company in which they will confirm the request.
Now your Swiggy account will be deleted permanently. It may take 10-12 hours for your account to get deleted permanently. 
I hope this answers your query on how to delete your swiggy account easily and quickly.
How To Delete Payment Details From Swiggy?
It is advisable not to save your payment details like account numbers and credit card or debit card details online. But to save time on recurring orders, you keep your financial information saved on your apps and accounts. So, you need to know the procedure to delete your personal financial information from the Swiggy account if you plan to delete your app and account in the coming time. Doing this will safeguard your financial details and personal credentials.
Let's see how you can do the same.
Go to your swiggy application

Open the app 

Select your account tab

Select 'payments & Refunds' option.

There will be a dropdown menu. Select 'payment Modes' from there.

Your saved payment mods and methods will appear on the screen

Select Delete to delete the same

Confirm for the same
Now your saved payment modes and methods will be permanently deleted.
So with this article, now you know how to delete account from swiggy quickly and effortlessly.
Frequently Asked Questions
Q.How do I remove email from Swiggy?
A. You need to delete your account to remove your email from swiggy. You can create a new swiggy account with a new email id.
Q.How do you delete carts on Swiggy?
A.You can delete the items from your swiggy cart while you proceed to checkout. You can click on the '-' sign before the added item in the cart to delete it from your cart.
Q.How to Deactivate Swiggy account?
A.You can write to the Swiggy support on support@swiggy.in to deactivate your swiggy account.