153 days ago
Top 20 Websites and Apps to Sell Old Clothes Online in India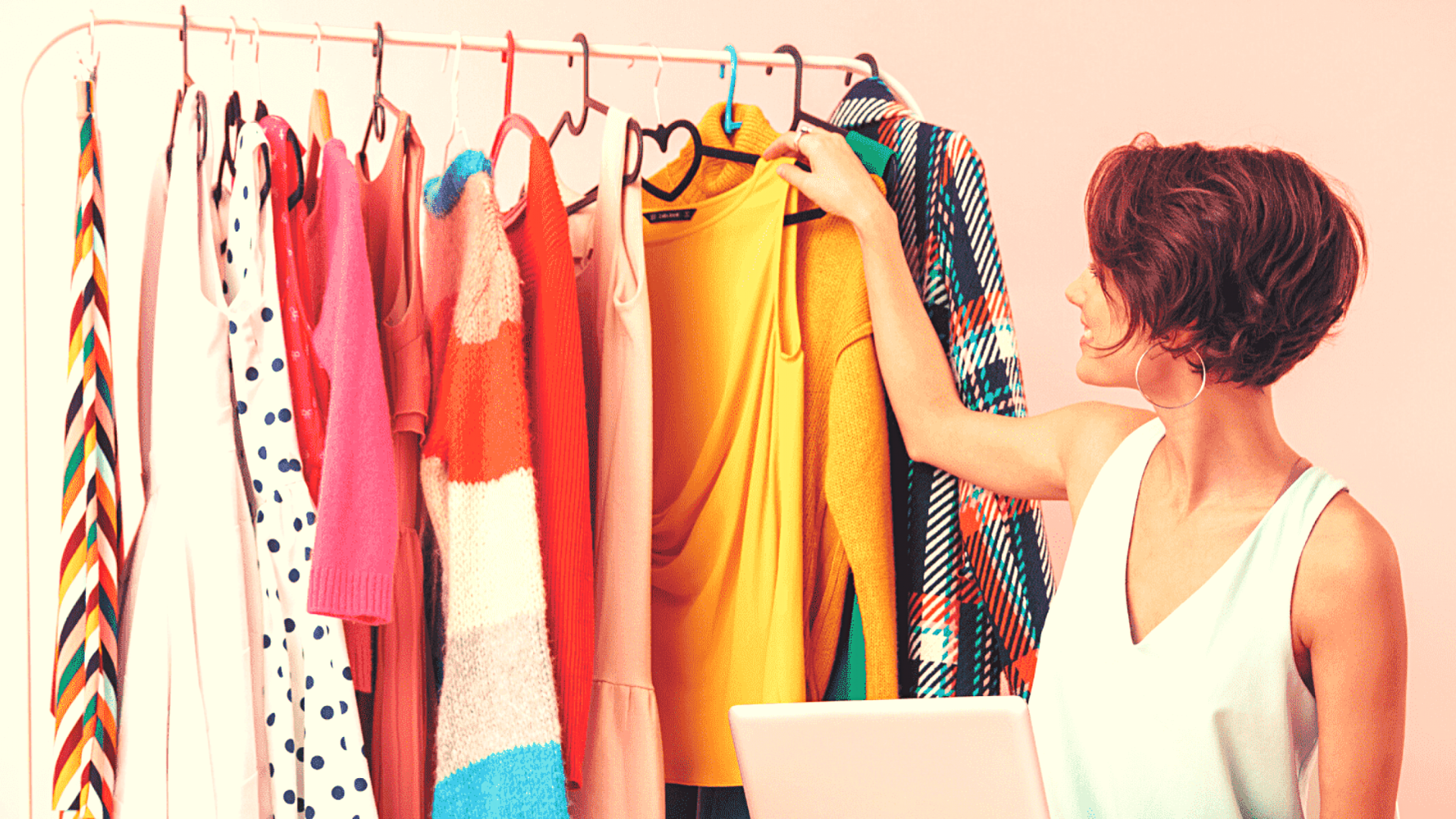 Everyone wants extra money. Who would not like the money coming to them? What if I tell you that it is possible for you right now, whoever you are, whether you are a student or a homemaker, Professional or artist.
In this article, we have mentioned the Websites and Apps to Sell Old Clothes Online in India which are super easy and comfortable for you to buy and sell your clothes online. 
I know, you would be wondering that you would have to invest either a lot of time or a lot of money. Then let me make it very clear against your expectation that No! It is not the case.
The online marketplace is a huge opportunity for all of us, and I will talk about businesses that need no investment to earn and grow. I am talking about something that will bring money along with cluttering your wardrobe section.
Yess! This time you guessed it right, I am talking about selling your old clothes online in India. You can sell clothes for women, men, children, and teens categories. Let's see how.
And if you are a person who loves buying clothes online, then you can go through our article in which we have mentioned about top online clothing sites in India.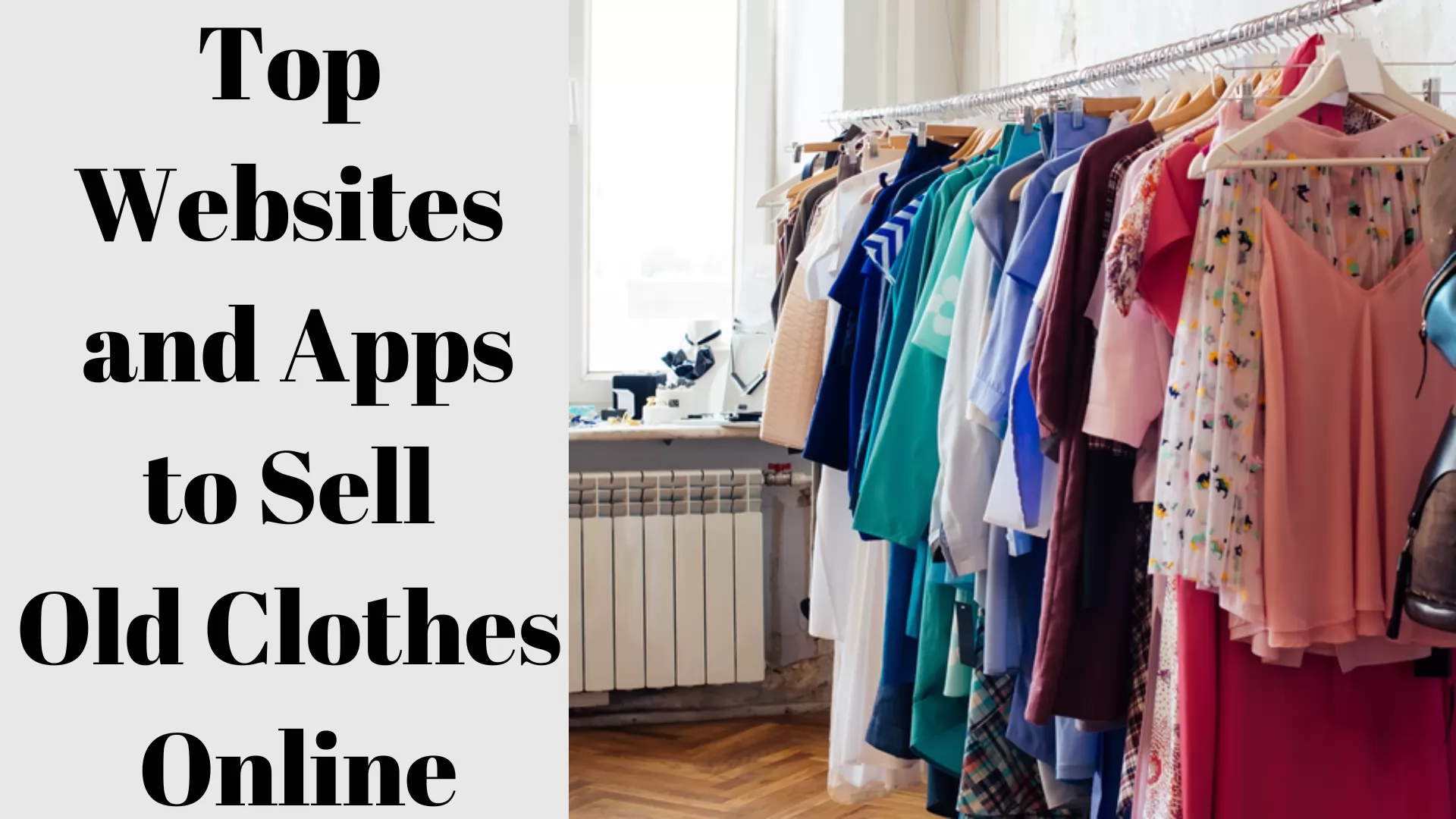 Table of Contents
[ Show ]
List Of Top 20 Websites and Apps to Sell Old Clothes Online in India
Here, we have shortlisted 20 best websites to sell used clothes online India. To know the in-depth detail for all the below mentioned website, continue reading till the end.
Video On Top 20 Websites Sell used Indian clothes online
Here, we have provided you with a quik video where we have selected the top 20 Websites to sell used Indian clothes online.
Review Of Websites And Apps To Sell Used Indian Clothes Online
Here, we have reviwed all the sites and apps in details. To know more about these sites and apps, scroll down to this article and read till the end. 
1.Tradesy
Total Visits-30.4K
Annual Revenue-$15.0M - $25.0M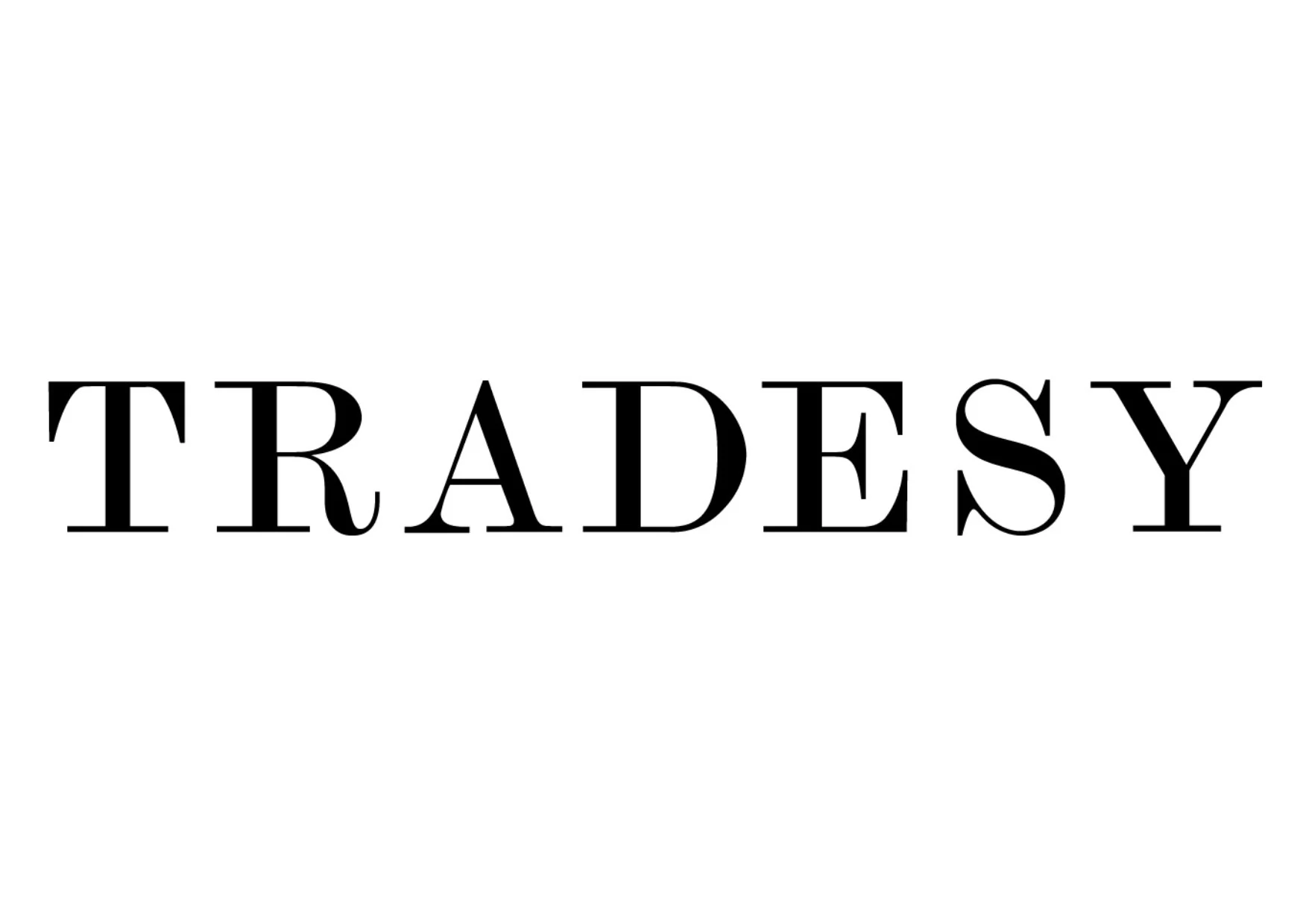 Tradesy allows selling of any brands and designs as long as the character of the goods is met with the set criteria. They also edit photo ones it is upload from user side. After that, it is upto the seller to choose the price for the product. Tradesy takes a 9% commission, and their mode of payment is PayPal. This is one of the few websites that receive replacements.
Tradesy is the extravagance fashion resale marketplace that enables women to get the designer fashion they want — on their own terms. They allow millions of clients to sell what's in their closets and fund their next shopping binge. All while saving up to 90% off retail. Fashion is the third most polluting industry on the planet. Let that drain in for a second. Increasing the life cycle of luxury goods decreases the need for new items and produces less toxic fashion waste. That means more affordable indulgence in all of their wardrobes — and less in landfills.
Key Highlights
They keep it real with everything which is confirmed genuine, or your money back
Sell what's in your wardrobe today to buy what you want tomorrow and always on your own terms
Your personal style, your way all for up to 90% off retail
Country Rank -132,476

Global Rank-713,885
2. Poshmark
Total Visits-3.9M
Annual Revenue- $200.0M - $500.0M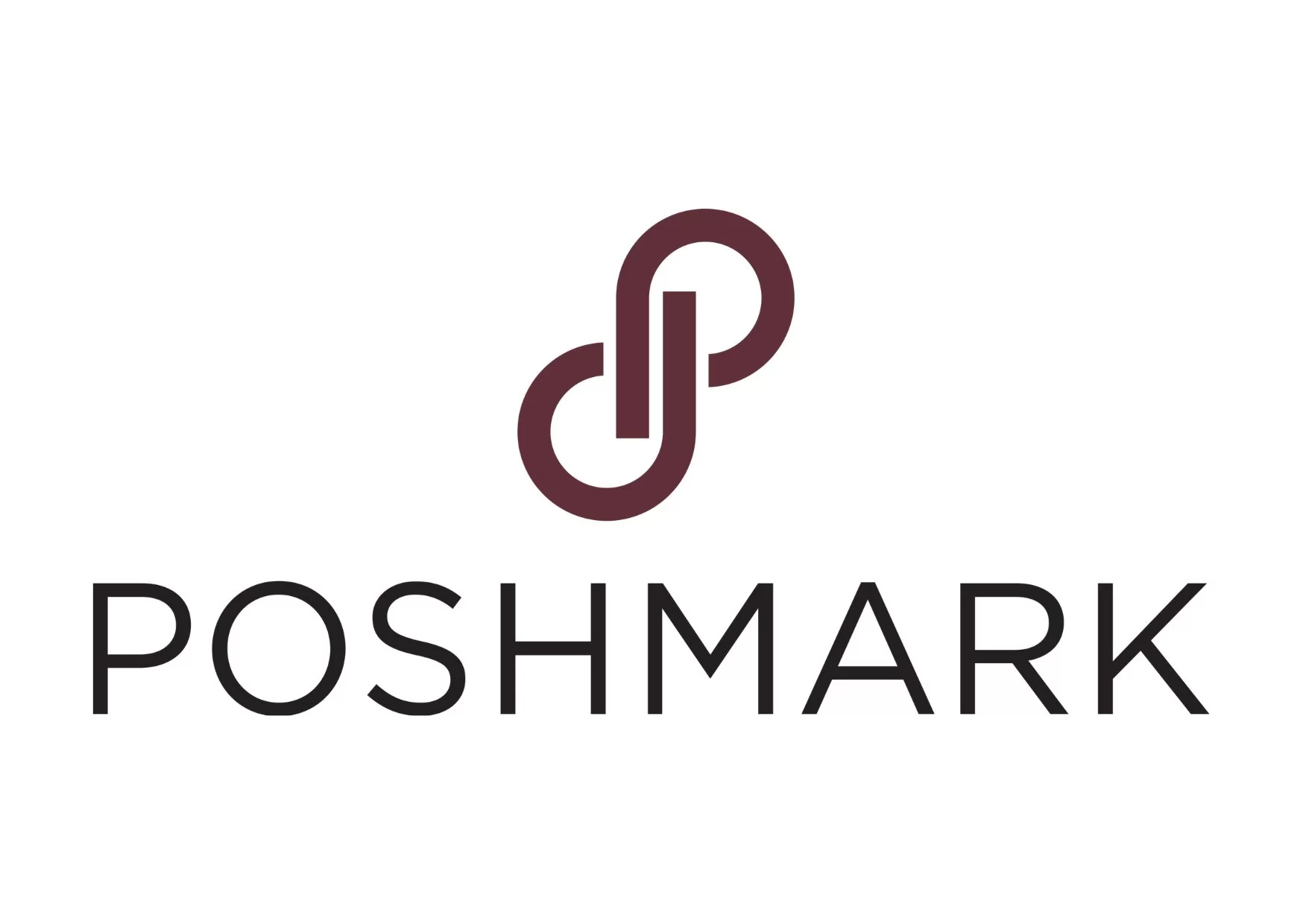 Poshmark is one of the biggest social commerce marketplaces for fashion. You can buy, sell and share your own style on this program. You can make your own group profile or follow other fashion lovers here and adore their fashion styles. You can list items on Poshmark and share images of the goods.
Poshmark is more than just a shopping stop; and it's a lively neighbourhood powered by millions of Seller Stylists, who not only sell their individual style but also curate looks for their buyers, generating the most relevant shopping happening in the world.
Key Highlights
Guarded Amounts - If it's not what you bought, they promise to give your money back.
Expedited Shipping - All orders ship via USPS preference mail. With their pre-paid label, shipping has never been simpler!
Free Authentication - Shop with self-confidence! Posh Authenticate allows free authentication on leisure items.

Global Rank-11,748

Country Rank-248
3. Stylflip
Total Visits-N/A
Annual Revenue-N/A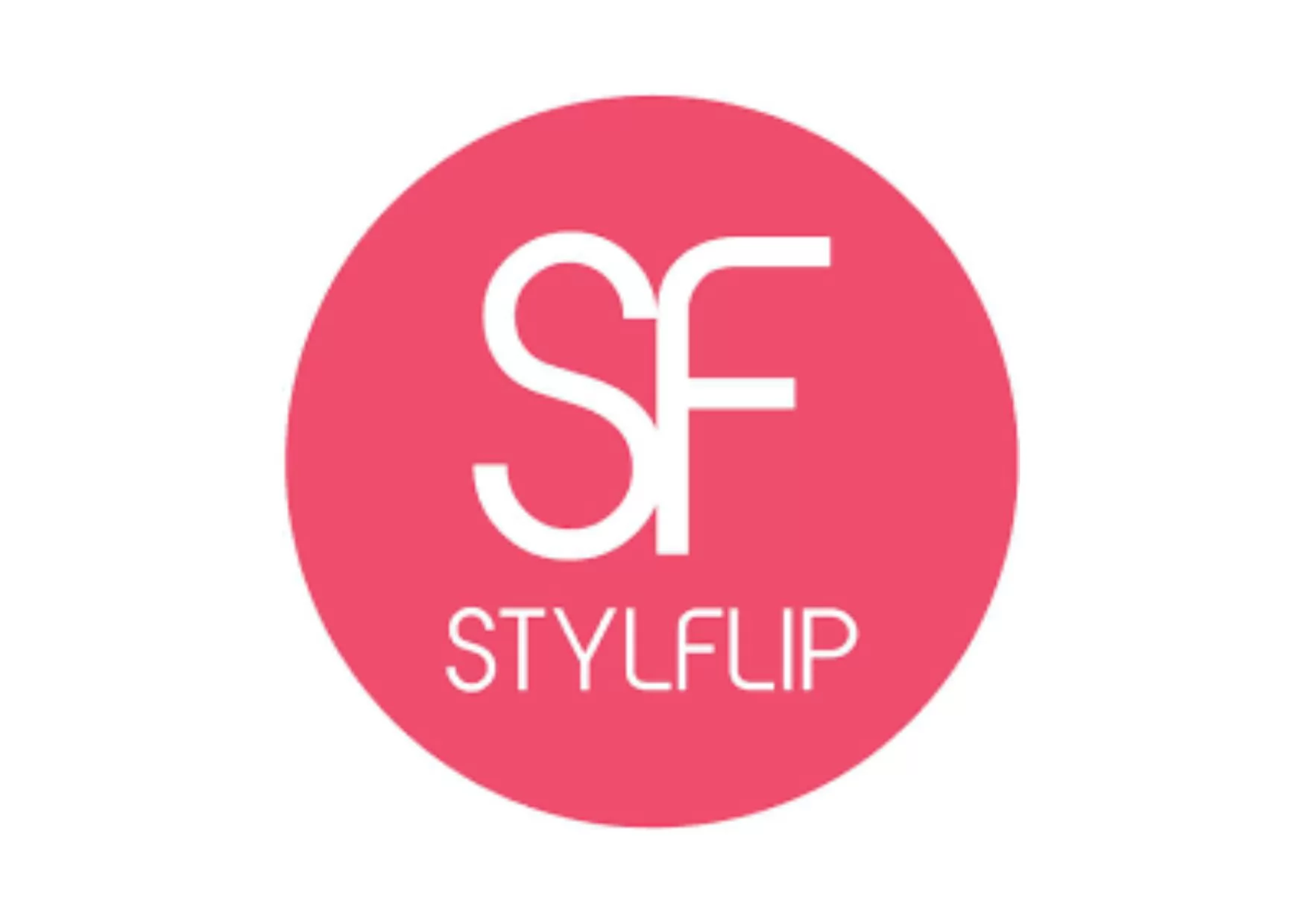 Sell your used or pre-owned clothes in the most significant marketplace. Sell yesterday's favourite to find your new perfect! Stylflip is a very competitive marketplace. You need to be a little alert while giving outstanding service, describe items accurately and completely.To enjoy plentiful sales and run a good business selling clothing online, you need to find items that are in high demand, short supply and have good profit margins.  
While giving a description give some thought to precisely understand what your buyers will be typing into the search box and then curate yours. Stylflip strives to be India's largest community-driven virtual closet program where users can buy, sell and discover their own style by shopping from the closets of millions of women around them. Their long term vision is to present users with unlimited access to brands and the latest in fashion from all over the world. They believe women should never have to bother about reforming their clothes ever and have something new to wear every day without cluttering their closet!
On Stylflip, you will have a safe and secure payment, Hassle-free returns and authenticity guarantee.
Key Highlights
SAFE AND SECURE PAYMENT

HASSLE-FREE RETURNS

AUTHENTICITY GUARANTEED
4. Spoyl
Total Visits- N/A
Annual Revenue- $2.0M - $5.0M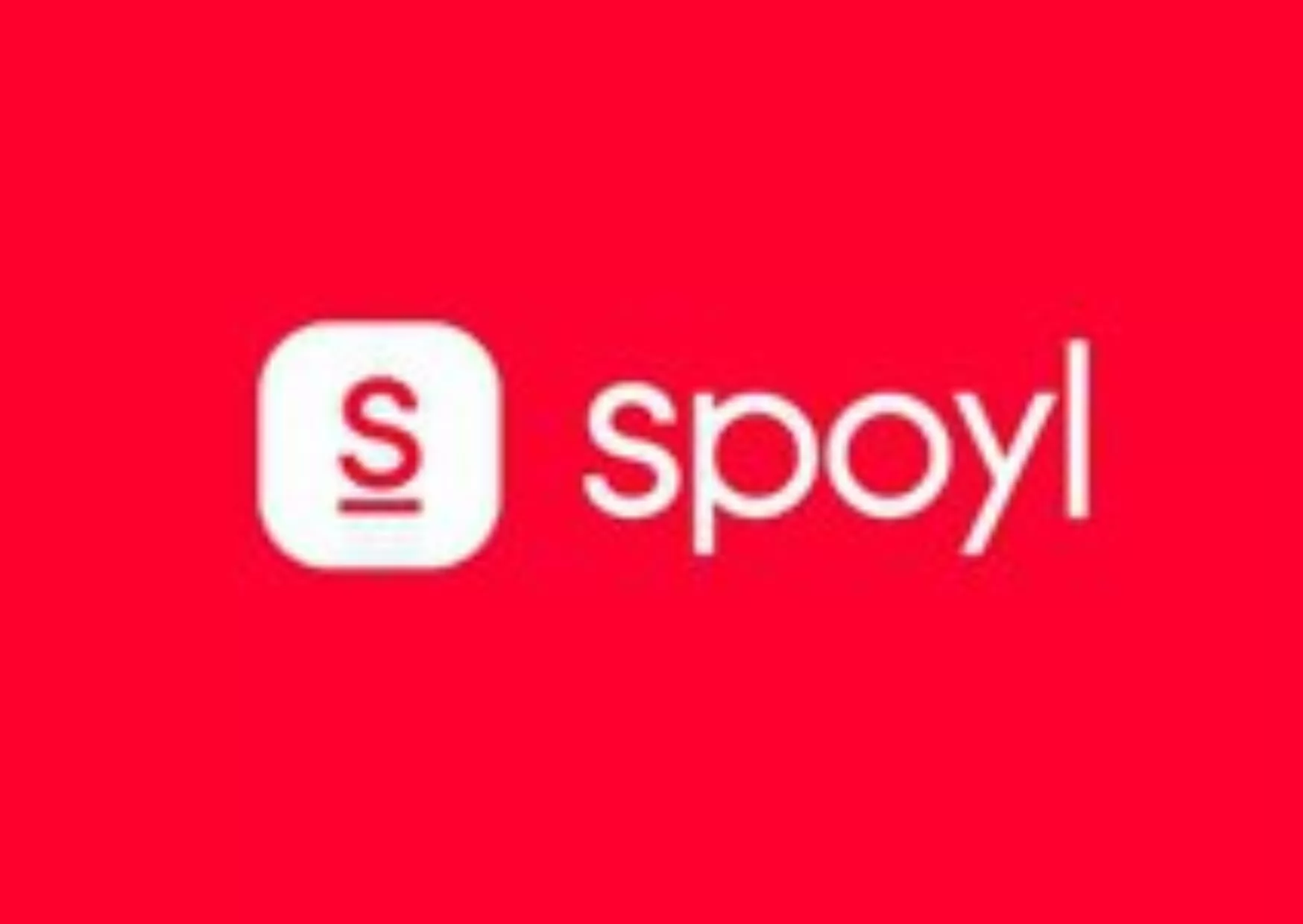 Sell and buy pre-owned clothing and accessories in a hassle-free and fully protected Spoyl marketplace. Download the Spoyl App and gain access to the closets of fashionistas across India. You may also apply for Spoyl concierge if you don't have the time for listings. Spoyl lets you sell pre-worn items (as long as they are in good condition) through their Android and iPhone apps. With the App, you can list clothes and accessories in the Spoyl marketplace and then forget about them. As from then, Spoyl will handle everything, and when someone likes the item and chooses to own it, you make money.
This website was commenced with the aim of making celebrity fashion it to the rest of the world. The app can be downloaded from the Play Store. They have monthly discounts and sales, and one can pick from 1000+ outfits. It is also easy to sell on this website. One can find qualified buyers within 3 seconds of posting the items. The app also makes it easy to chat with the buyer. Thus, easy consultations are also welcome. Apart from that, If you are looking to buy from Spoyl, India's largest fashion influencer led online shopping destination, then do not miss their Spoyl first order offer.
Key Highlights
Easy Return
24/7 Support
100% Order Protection
Live Order Tracking

Global Rank-5,073,644

Country Rank-434,782
5. Vintage desi
Total Visits-10.1K
Annual Revenue- N/A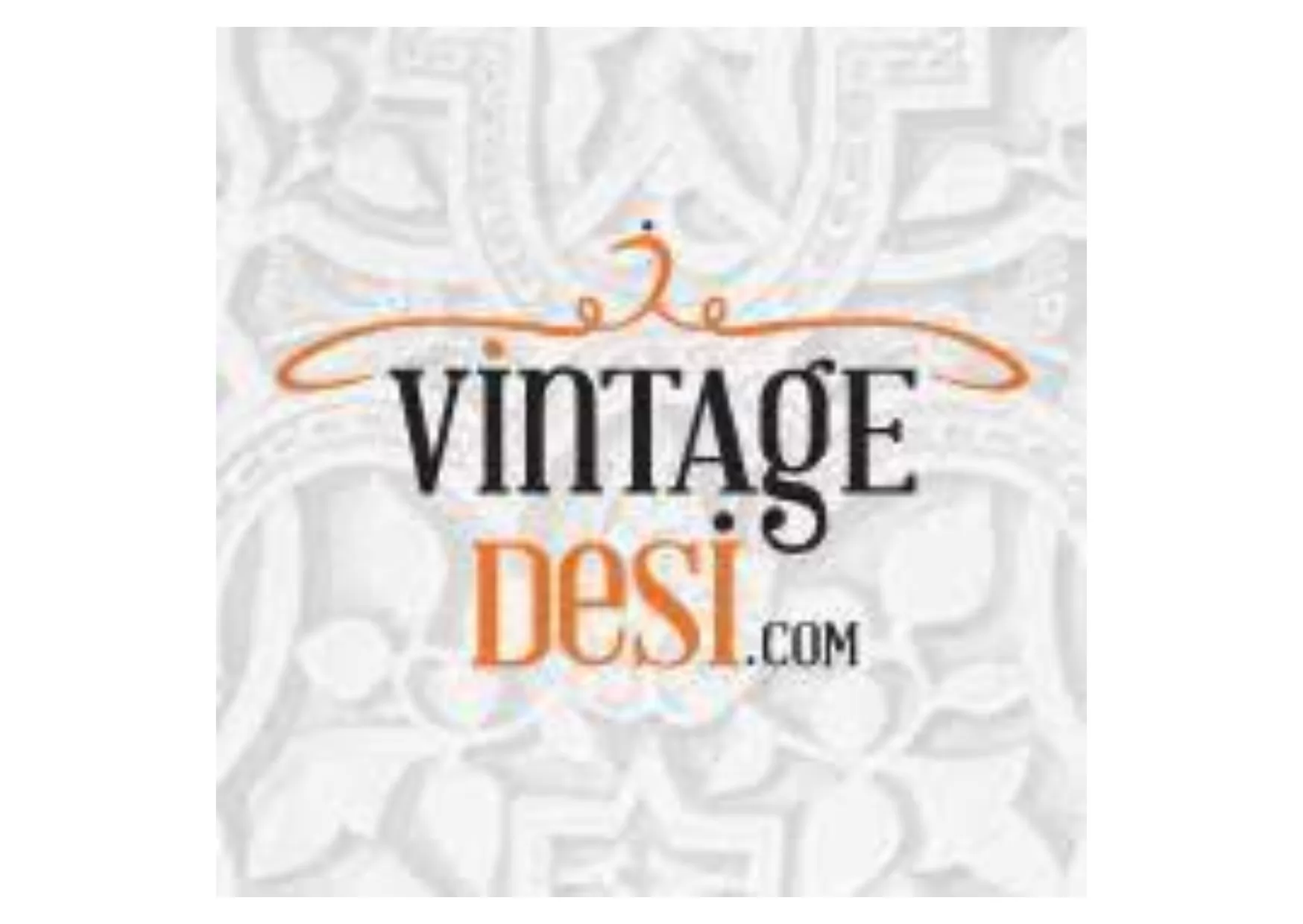 Vintage desi is a famous name among modern Indian women who knows the power of technology. It is an online boutique bringing you access to sought-after designer garments and accessories at bargain prices. So, Individuals if you are wondering how to free up that closet space and find a new home for their gently used designer clothes, then it is for you. To sell on Vintage, you need to fill up a form. It's not that job application form so relax!
Key Highlights
Great advertising! Gets you connected to buyers directly

Zero listing fees!  

Extra money! Good condition designer clothes, kept at the back of your closet translates to hard cash!

They are freeing up of wardrobe space.

Global Rank-5,899,558

Country Rank-239,641
6. Refashioner
Total Visits-N/A
Annual Revenue-N/A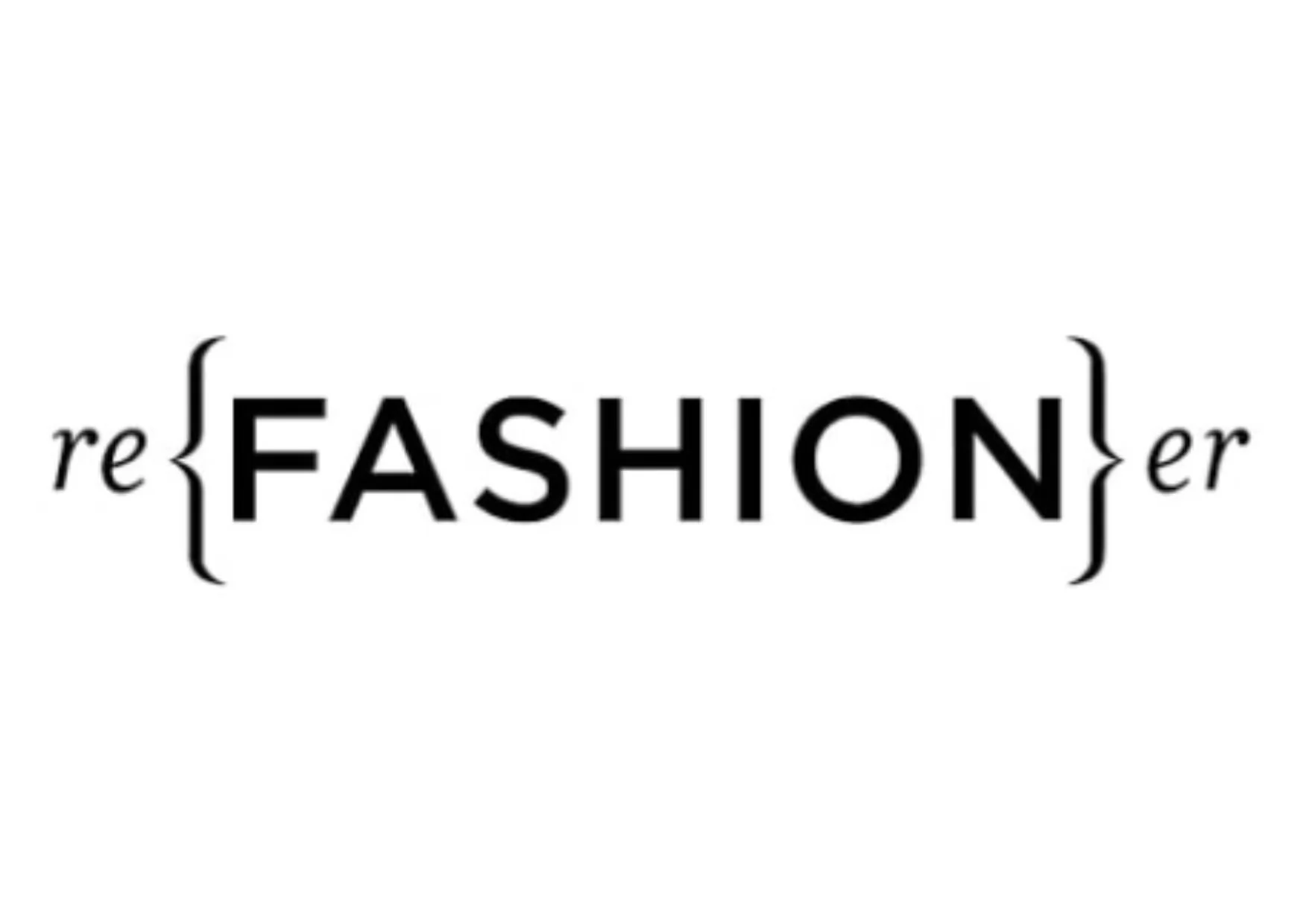 Refashioner provides you with a platform to sell goods from footwear, bags, accessories, garments, and other items of clothing. It is known as one of the best places to sell your designer clothes and get a reasonable price for that. There are clothes from many models, businesswomen and others on this website if you want to buy any. Quite exciting! I know people love clothes that tell a story.
This website makes it more comfortable for one to buy, swap and sell items at a minimum price. The point of the site is to build a customised closet as a city. When one uploads the picture of his/her clothes to sell, it either gets acquired or discarded. Based on that, if the item does get acquired, a mail about a reasonable price for the same will also be recommended. After the sale, the money gets added to your account. This money can be given to your bank account or can be used to buy something else online, which works as a swap.
In 2010-2014, At refashioner, thousands of members traded their good stuff, with stories, and stalked each other.
Key Highlights
Sell your designer used clothes at a reasonable rate
Easy to use
7. OLX
Total Visits-88.3M
Annual Revenue-$1.0B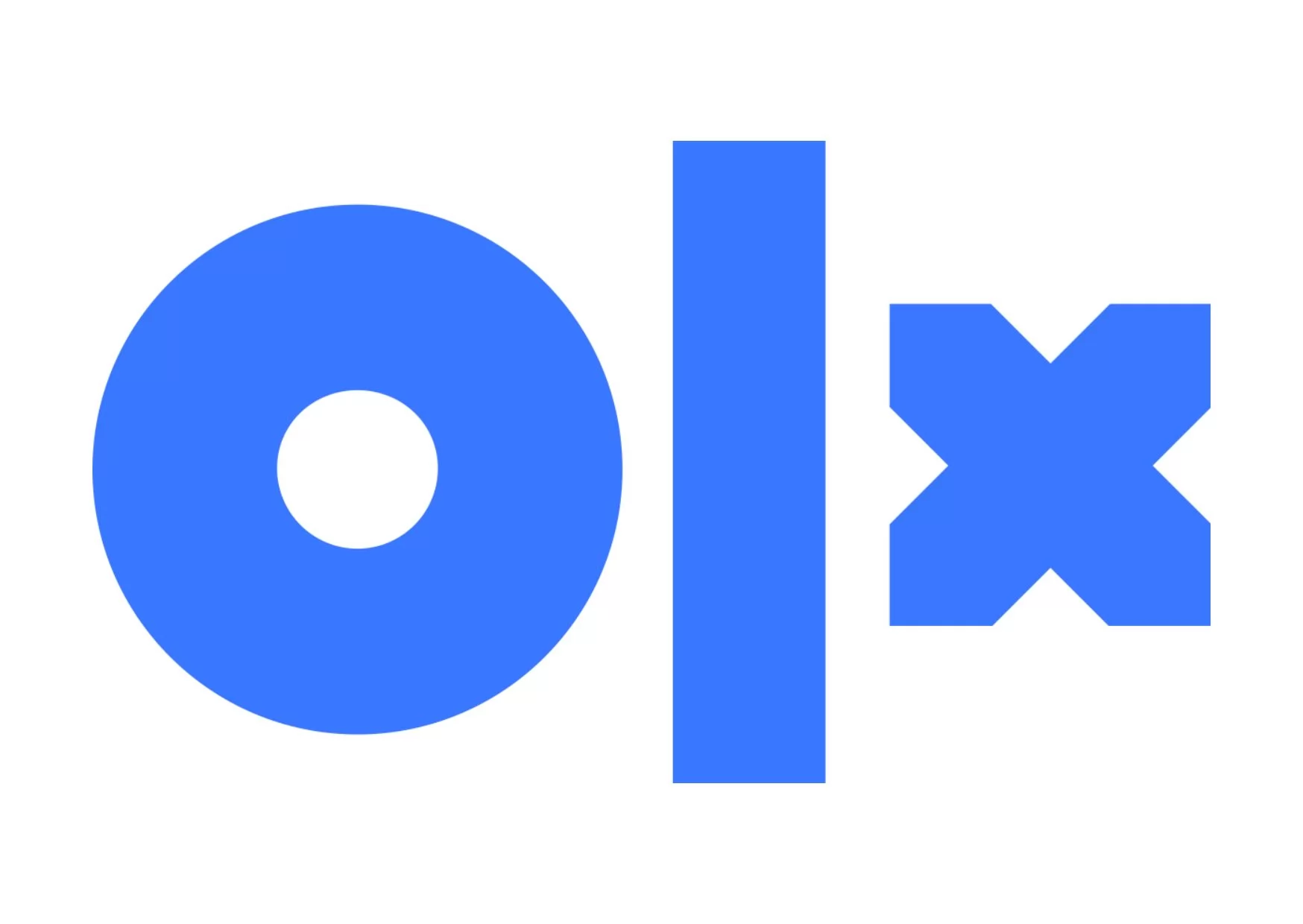 Olx helps people exchange goods and services through products and services that customers love. Continuing the trend, you may easily list your old clothes and sell them to the vast Indian marketplace. While listing your item, keep in mind to create an engaging ad title so that people can get instantly attracted to your collection. It is always a safe side to describe so that the viewer can easily understand about the cloth stuff and material. In terms of cloth, it is essential to mention the colour so that people can have a clear image of the shown item.
Key Highlights
Easy listing of used clothes
Huge marketlace to sell your used clothes

Global Rank-312

Country Rank-17
8. Coutloot
Total Visits-31.1K
Annual Revenue- $10.0M - $15.0M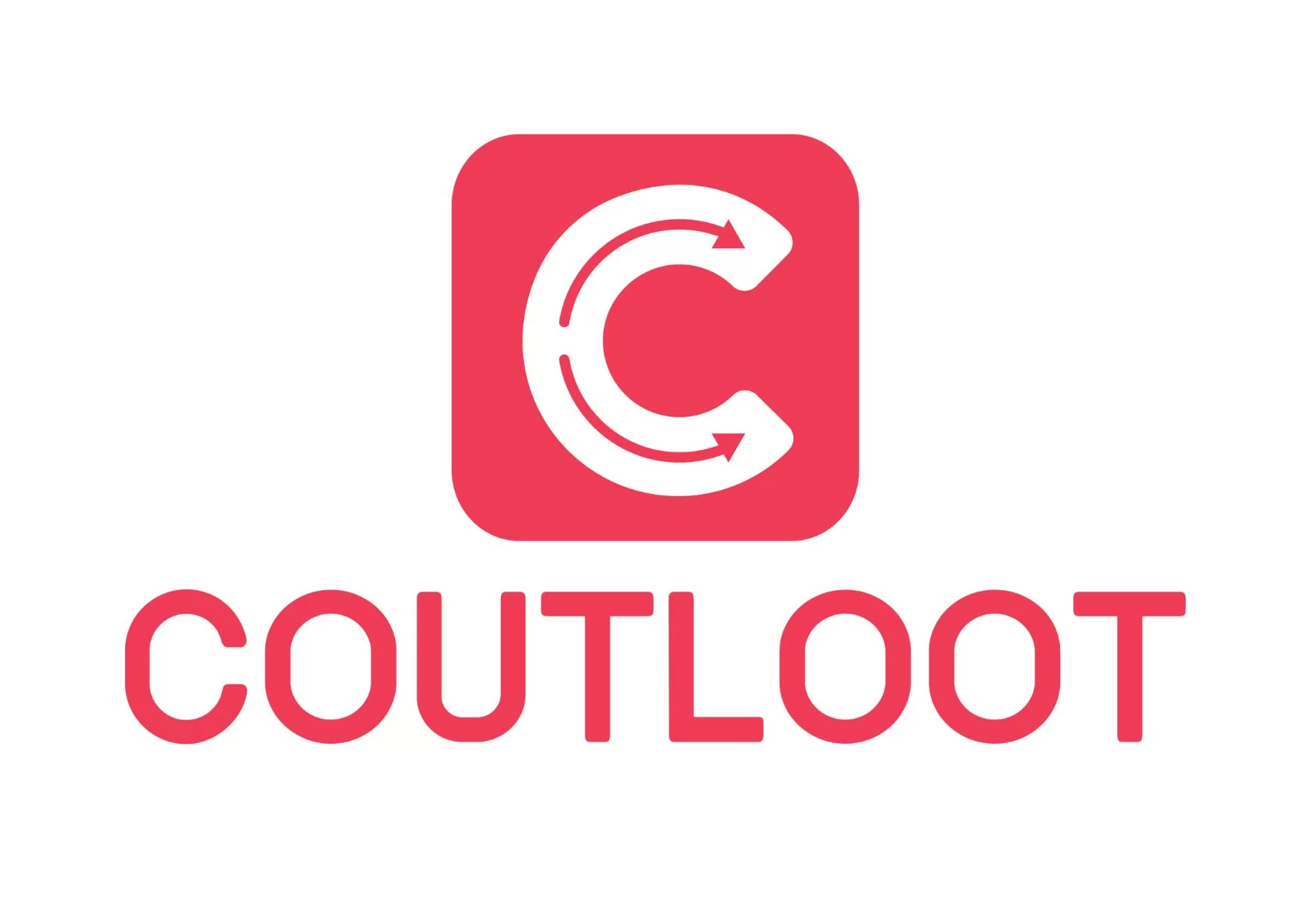 Cout loot is again an Indian website and App that helps sell old clothes in the most fun and easy way. Apart from selling old clothes, you can also find a lot of fashion bloggers selling items from their closets and get inspiration from them.
This platform is a must-try if you have in mind where to sell used clothes for cash in India, or for both selling your old clothes and buying new ones!
Key Highlights
List in 60 secs.

Free Pickups

Free Listing

Hassle-Free transaction

Quick payments

Earn easy cash

Global Rank-896,859

Country Rank-70,485
9. ThredUp
Total Visits-13.6M
Annual Revenue-$200.0M - $500.0M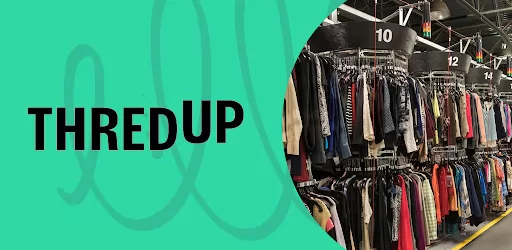 James Reinhart is the CEO and founder of thredUP.com. It is one of the country's leading marketplaces for buying and selling high-quality used clothes. At the point when you're prepared to clean up your wardrobe, you can order a Clear-Out Unit from ThredUp. The pack in the unit functions as your shipment bag and can be loaded with everything in good condition, from kid's and women's clothing to shoes and accessories. The store will not acknowledge things with stains, openings, pilling or indications of wear. 
Key Highlights
Expanding the life of clothes fights fashion waste

Perfect clothing is being discarded

Provides a circular fashion future

Safe Payments

Global Rank-2,664

Country Rank-521
10. Zepo
Total Visits-57.3K
Annual Revenue- N/A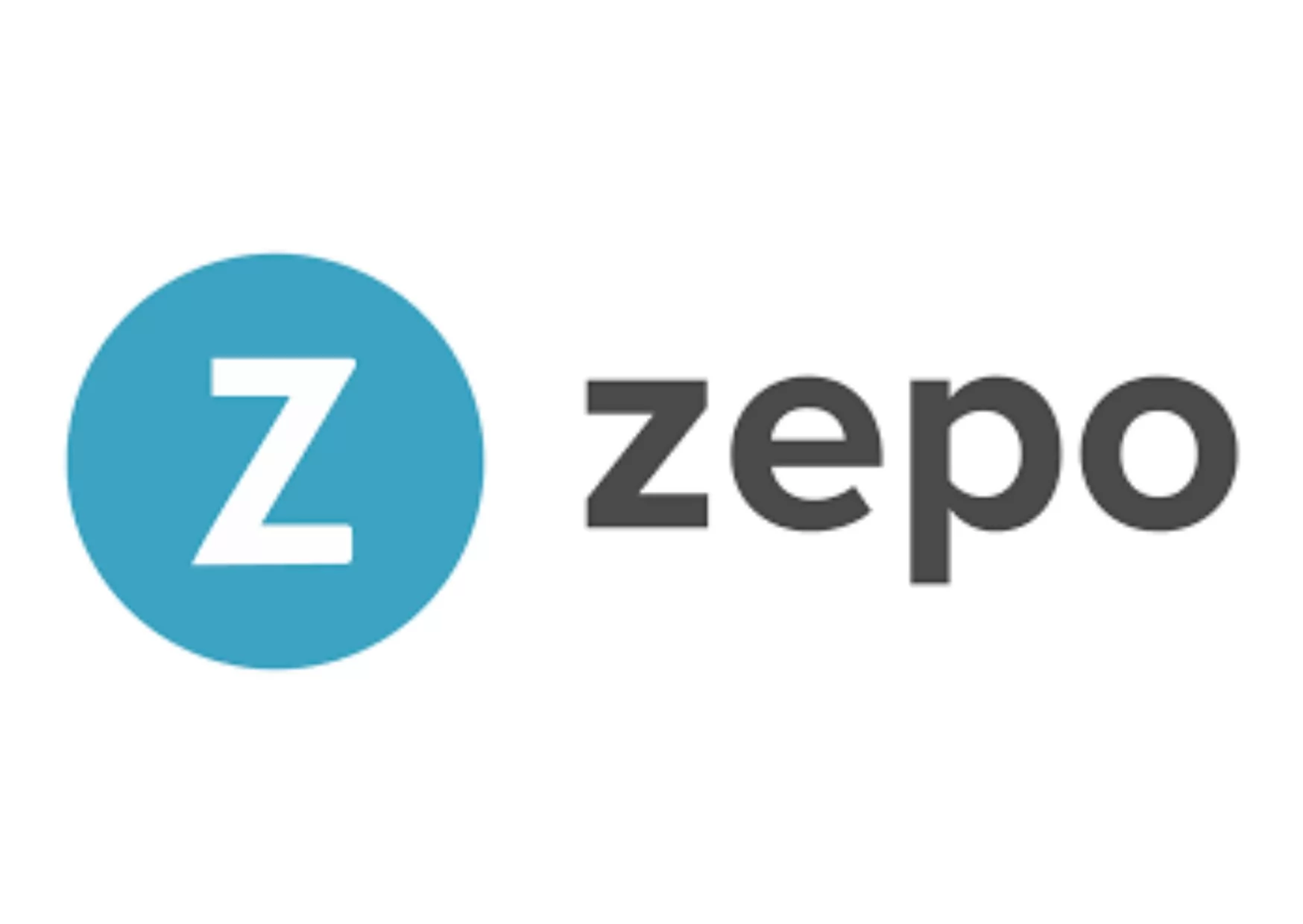 With Zepo E-commerce Platform You can create an online store within 5 Minutes and Reach Customers Worldwide. This simple yet powerful platform will allow you to go global and create a fashion apparel store to earn without any hassle. People can see the details with the refined zoom feature while the product suggestions Increase Conversions By 30% and help you to earn more. With the trusted, Loving and recommended, Zepo helped more than 1700+ Entrepreneurs having Their Businesses Online.
Key Highlights
Go global and create a fashion apparel store
Reach Customers Worldwide
Simple Yet Powerful Platform

Global Rank-1,102,514

Country Rank-432,447
11. Etashee
Total Visits-33.5K
Annual Revenue-$2.0M - $5.0M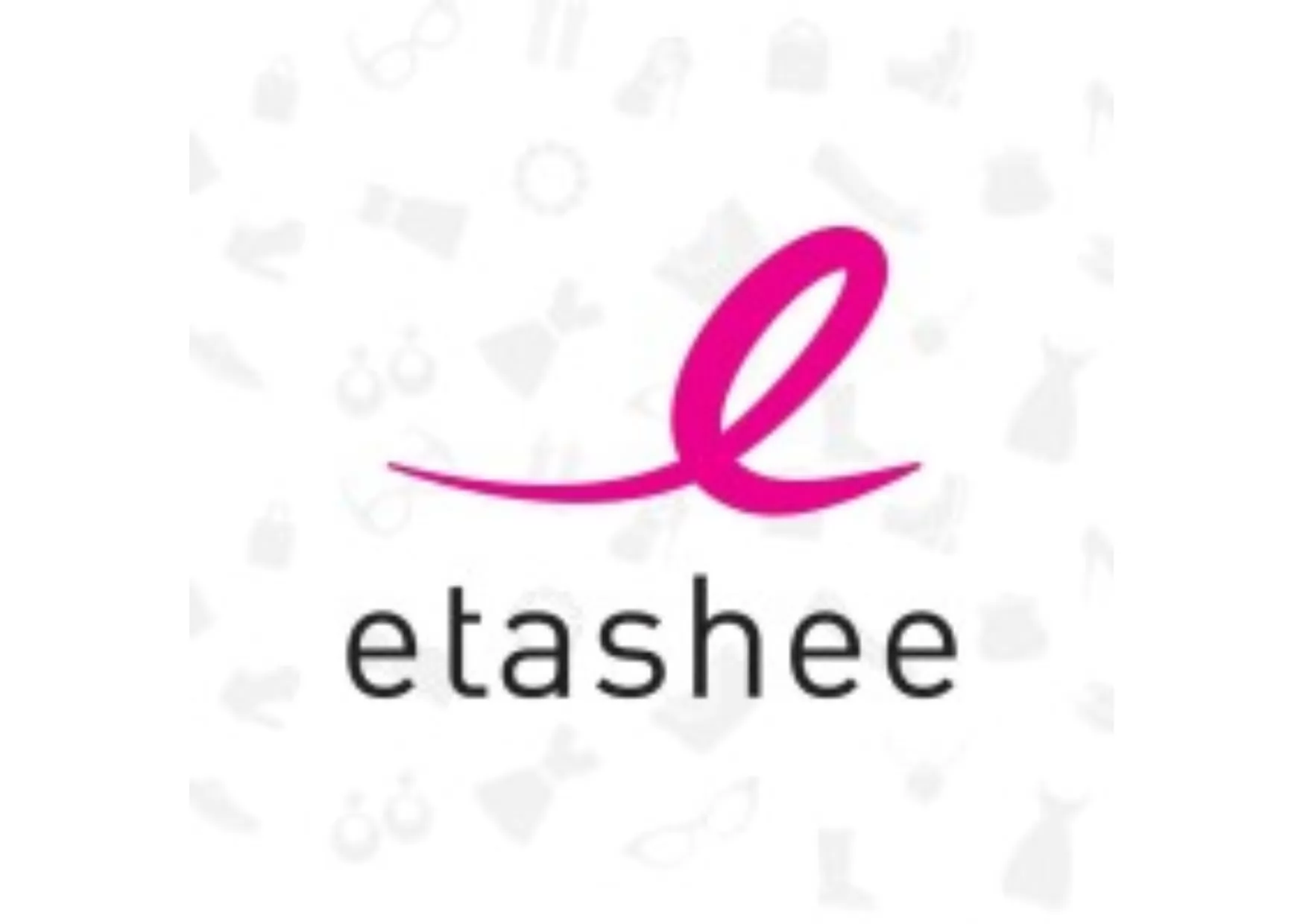 Etashee is similar to OLX of fashion where you can sell used clothes online at a reasonable price. This website focuses only on fashion items, consequently reaching out to a broader targeted and niche audience.
You can quickly solve the common problem of closet overflow with this website. You can buy new as well as pre-owned fashion for women and men and also sell pre-owned clothes here. 
Etashee is comparable to OLX of fashion where you can sell used clothes online in India at a moderate price. This website concentrates only on fashion items, consequently leading out to a wider targeted and recess public
Etashee provides a fast, easy, and convenient selling process.
Key Highlights
Wide Audience Reach

100% free listing

Hassle-free shipping

Easy money

Global Rank-2,278,392

Country Rank-74,441
12. Meesho
Total Visits-31.5M
Annual Revenue-$100.0M - $200.0M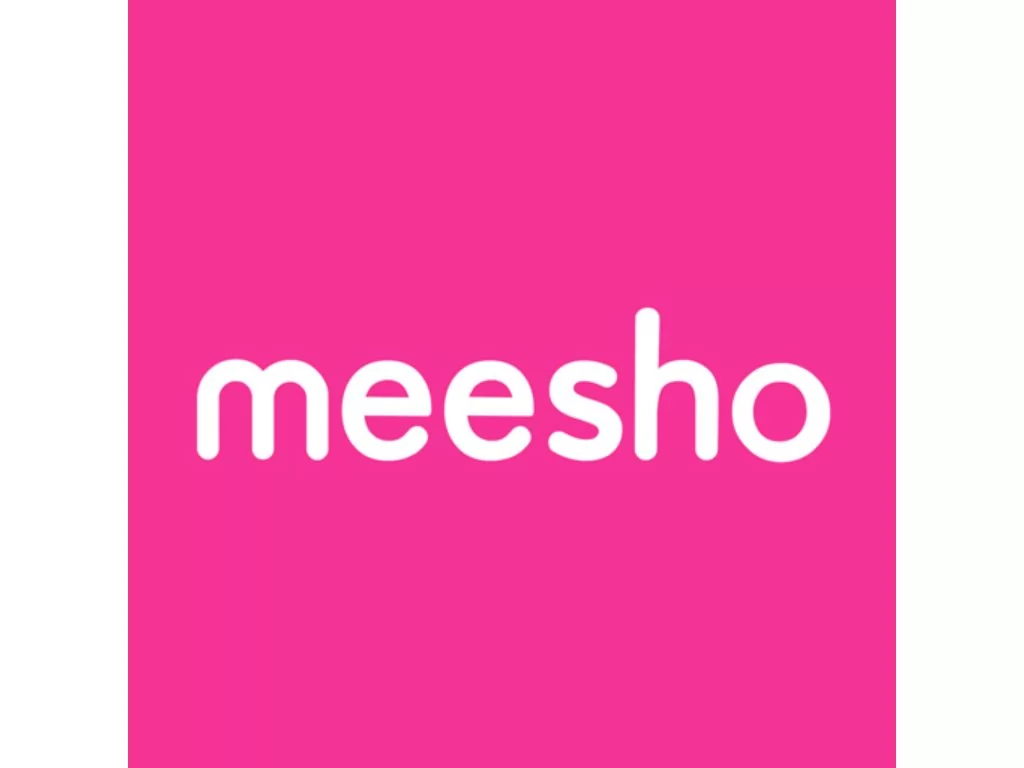 Meesho is presently the foundation of newly launched small businesses. This software, which two IIT graduates created, has been downloaded over 100 million times on Google Play. This website is based on reselling and making money from each sale through commissions. Additionally, the weekly cash rewards have elevated it to the top of the list of the finest clothing-selling websites.
Key Highlights
Wide Audience Reach

100% free listing

Hassle-free shipping

Easy money

Global Rank-1,276

Country Rank-109
13. Facebook Marketplace
Total Visits-N/A
Annual Revenue-N/A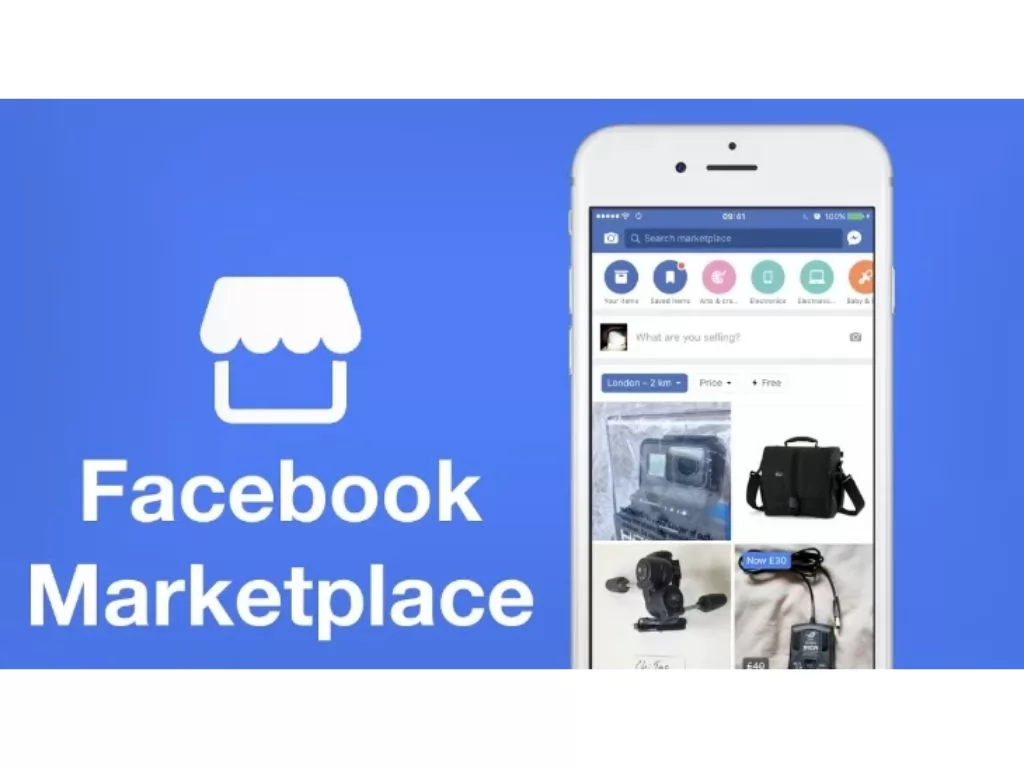 If you are addicted to social media, you can earn money using these platforms. It would be best to establish your public listing so that it is accessible to everyone, whether on or off the Facebook network, to do so. 
You can distribute your listing to your networks or groups. You can ship your goods, choose self-delivery, or use a drop-off and pickup service. The fact that there are no taxes or seller fees when selling on the Facebook Marketplace is its most vital feature. 
Key Highlights
Wide Audience Reach

100% free listing

Hassle-free shipping

Easy money

Global Rank-4,981,963

Country Rank-1,368,840
14. Mercari
Total Visits-129.3M
Annual Revenue-$1.0B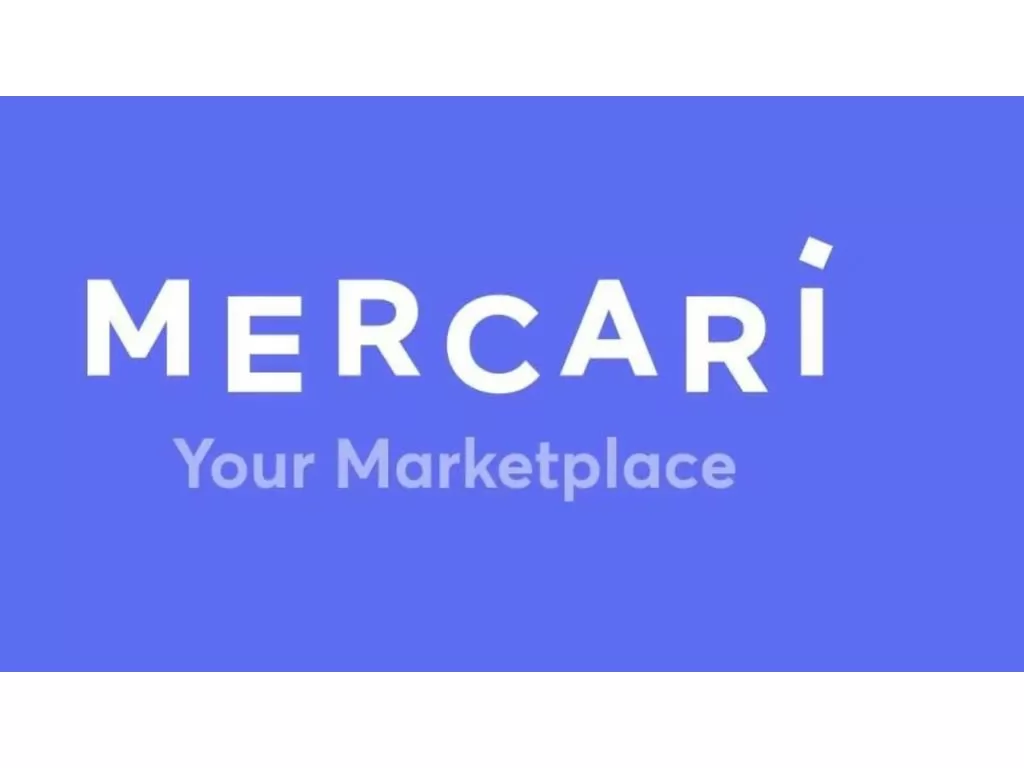 Mercari, a well-known secondhand marketplace launched in 2014, has compensated vendors more than $1 billion since then. Over 50 million users have downloaded its application. Therefore, if you're seeking the best website to resell items online with a large customer base, this is it. 
Users can make their own listings for a fixed 10% cost and sell anything they wish. You may play a game to sell nearly anything as long as it achieves the goal, including apparel, cosmetics, gadgets, and much more. 
You can use a new service called Mercari Now to sell anything else that is heavier or in larger quantities. 
Around two hours or less, the driver will pick up the thing you wish to sell and deliver it to the buyer's location. Instead of waiting for standard shipping to return the item, you will receive your money more quickly.
Numerous brands of goods, including Nike, Apple, Funko, and others, are purchased by consumers. Luxury and unusual authenticated collectables are also sold on this marketplace. 
Key Highlights
Wide Audience Reach

100% free listing

Hassle-free shipping

Easy money

Global Rank-221

Country Rank-27
15. The RealReal
Total Visits-17.1M
Annual Revenue-$200.0M - $500.0M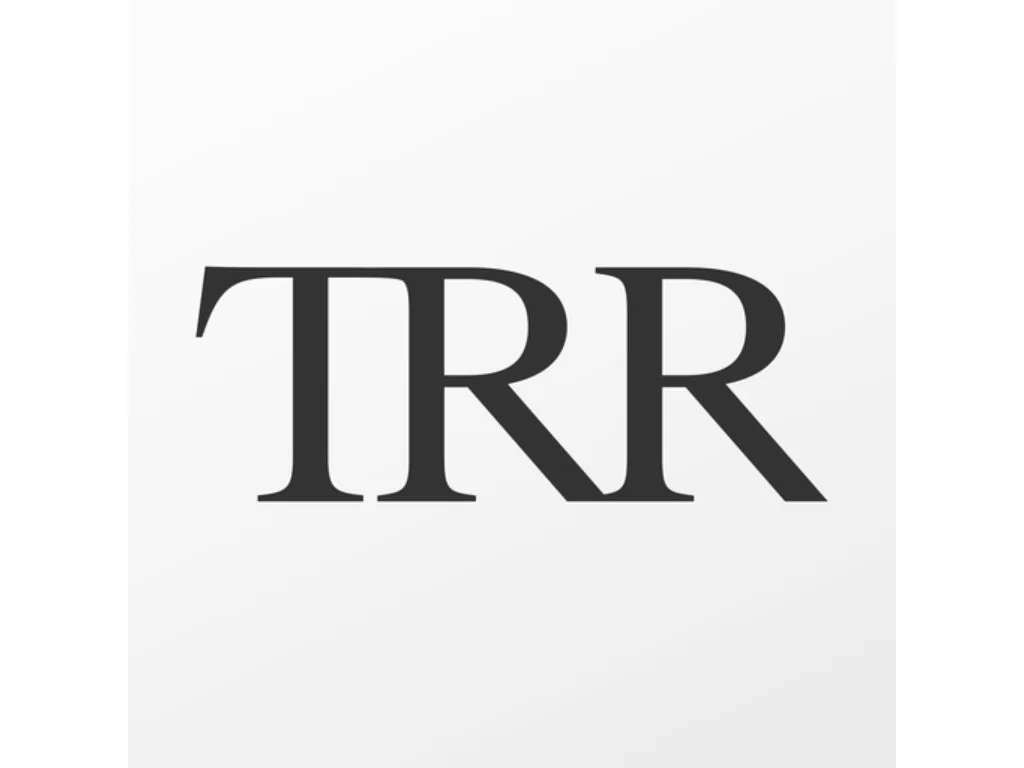 You could select this website as a place to sell them if you want to update your wardrobe and release outdated items. The RealReal is the ideal site to sell items from high-end brands like Chanel, Prada, Fendi, and others. 
This online store, The RealReal, is the only resale market recognised for verifying everything they sell and is renowned as the market leader in reselling luxury goods. 
The fee increases as you sell more. Therefore, your income increases as you sell more. 
To determine the pricing, you must speak with your local salesperson to see if the website would take your item and obtain an estimated selling price. Additionally, you can plan a pickup and delivery at your house or even ask for a no-charge shipping label. 
Key Highlights
Wide Audience Reach

100% free listing

Hassle-free shipping

Easy money

Global Rank-2,260

Country Rank-493
16.eBay
Total Visits-674.0M
Annual Revenue-$1.0B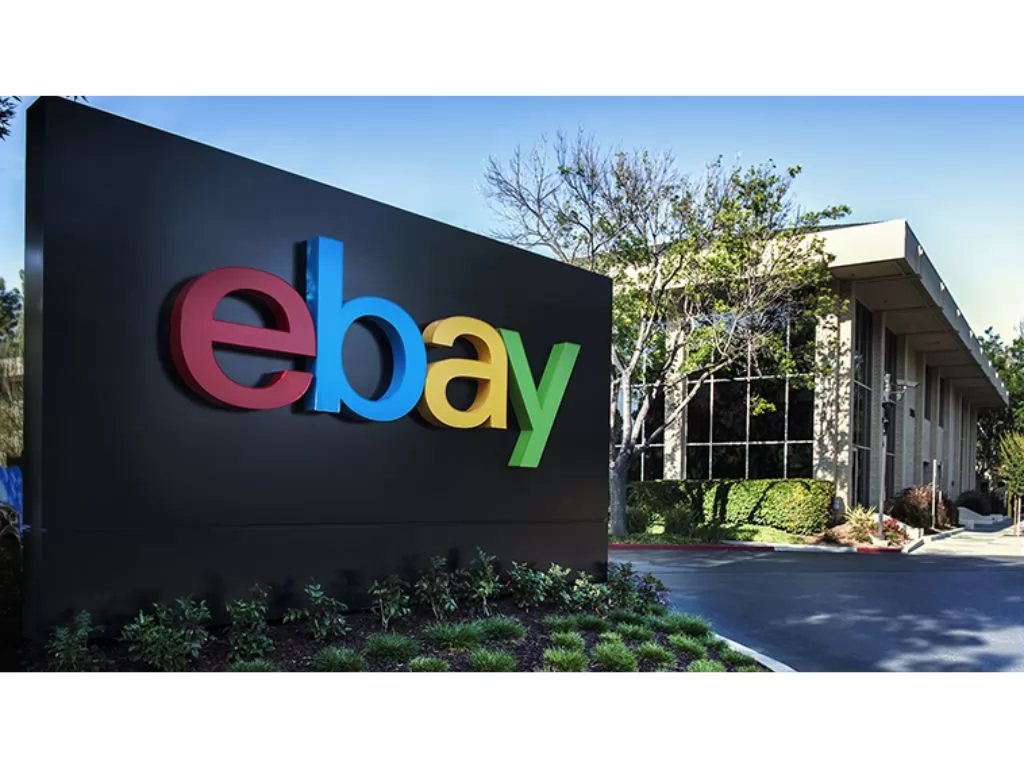 A useless thing might come in handy for someone. For millions, eBay is their preferred online retailer for secondhand goods. 
Those interested in marketing clothes products on eBay can do it more quickly because of the pricing structure of the site. The initial 200 auction-style listings are free; all additional listings need payment. 
With the help of the eBay Global Shipping Programme, eBay is one of the most significant online marketplaces for reaching global consumers. Deliver your items to the shipping facility in your area, and they will handle the rest. 
Key Highlights
Wide Audience Reach

100% free listing

Hassle-free shipping

Easy money

Global Rank- 39

Country Rank-14
17. Depop
Total Visits-9.5M
Annual Revenue-$100.0M - $200.0M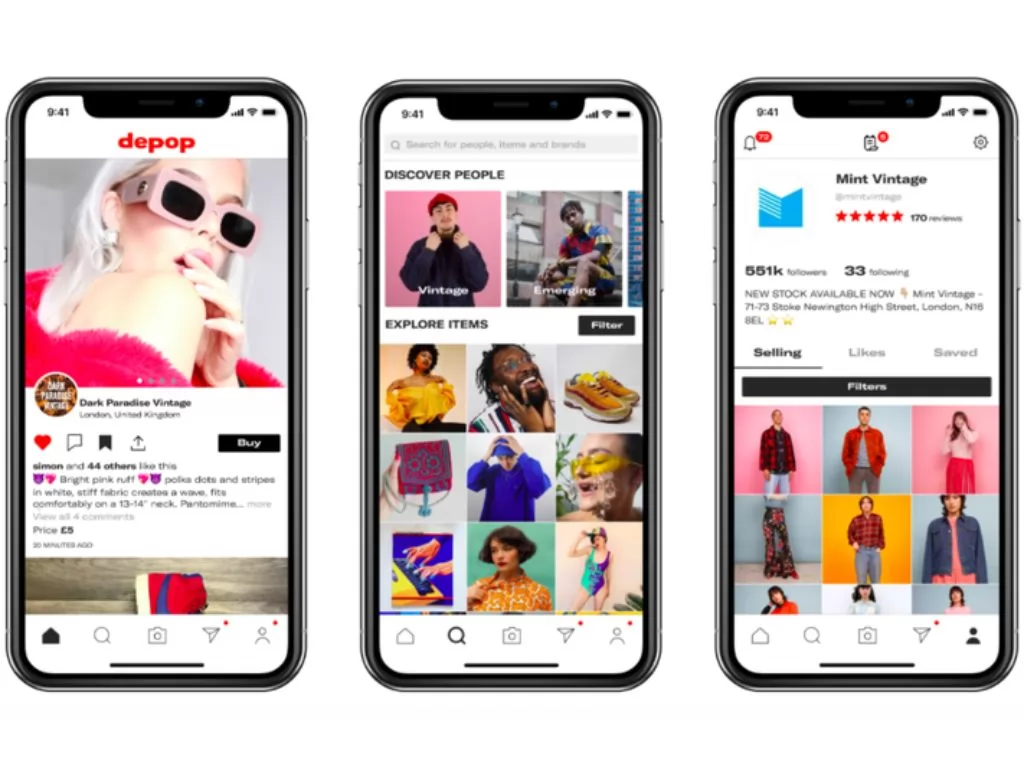 Depop, a community-driven secondhand marketplace app, may make you think of Instagram because of its setup, which is identical to the social media platform. 
Grid images of listings are displayed on a user's profile page alongside an update feed and an exploration page. 
The most important categories, in this case, are vintage, streetwear, and others. Every sale will earn you 90% of the profit. 
To draw in more customers, use appealing photographs and fill the captions with precise keywords. 
The majority of sellers prefer to list at night because, in their opinion, they are more likely to attract attention at home and on their phones. 
Key Highlights
Wide Audience Reach

100% free listing

Hassle-free shipping

Easy money

Global Rank-4,399

Country Rank-1,653
18. Etsy
Total Visits-456.2M
Annual Revenue- $1.0B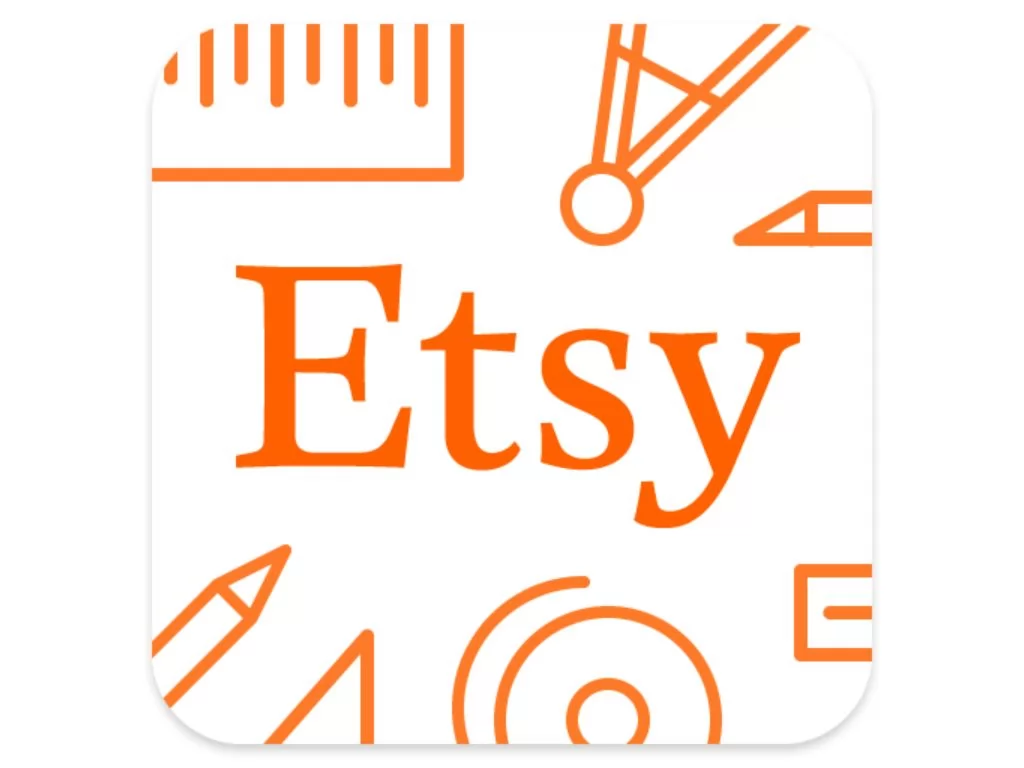 Selling your used apparel on Etsy, the well-known online store specialising in handmade and antique things, is a terrific idea. Along with bags and handbags, you can sell clothing for men, women, and children.
Remember that antique things must comply with Etsy's criteria, which stipulates that vintage apparel must be at least 20 years old.
For a seamless selling experience, you may handle orders, communicate with buyers, and purchase/print cheap postage. A one-time listing cost of $0.20 applies, and if you sell an item, you must pay the site a processing charge of 3% + USD 0.25 and a tiny incentive of 5% of the entire order.
Key Highlights
Wide Audience Reach

100% free listing

Hassle-free shipping

Easy money

Global Rank-62

Country Rank-29
19. Kidizen
Total Visits-331.8K
Annual Revenue-$2.0M - $5.0M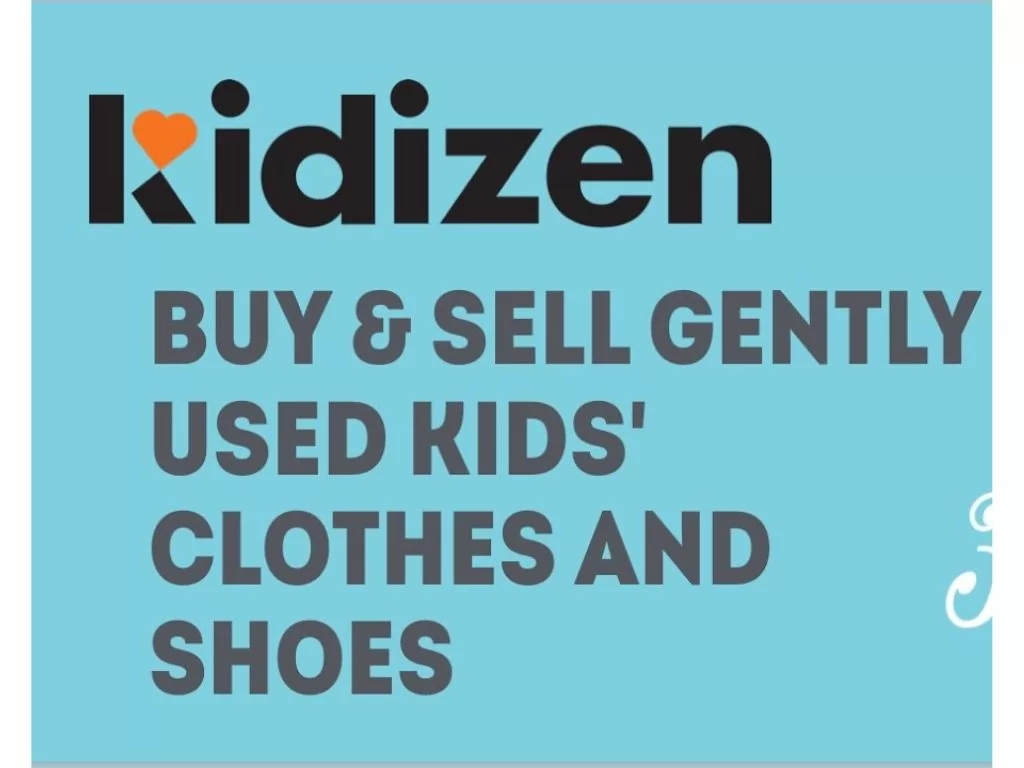 Meet your latest best buddy, Mom. The best kids' apparel app, Kidizen, makes selling your children's outgrown clothing simple. Set up your shop's "storefront," advertise your items from popular manufacturers like Matilda Jane Clothing, Mini Boden, Tea, Petunia Pickle Bottom, and more, and then ship them to customers once they sell.
Kidizen will then deduct $0.50 for the buying and selling fee and a 12% cost from the advertised price. Warning, though: It could be challenging to stop purchasing adorable accessories, toys, and footwear while you're looking.
Key Highlights
Wide Audience Reach

100% free listing

Hassle-free shipping

Easy money

Global Rank-129,745

Country Rank-22,316
20. Rebag
Total Visits-1.4 M
Annual Revenue-$15.0M - $25.0M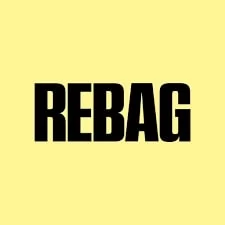 Rebag is an authentic buying, selling and trading website for luxury items like bags, jewelley, watches as well as apparels. This brand is founded in 2014 and having more than 10,000 of items with over 50 designer brands. All items they sell are certified and they have easy 7 days return policy. They have multi-touch review precess for each items and that is handled by one individual per items.  They have a secured product protection plan for all the products. Rebag takes 7-10 days in average for shipping internationally.
Key Highlights
Satisfactory rating on google

Authentic luxury products

Hassle-free fast shipping

Easy returns

Global Rank-36,820

Country Rank-7013
Benifits Of Selling Old Clothes Online
We all have a closet full of old clothes that we seldom think of wearing. Some may be designer pieces that are really expensive but out of style. You may have bought them out of an impulse to realize that it was a wrong decision.
Now what to do in this situation? You can either donate these for a social cause or may sell them online for ample reasons. 
Let's see why selling old clothes online can be a good and wise decision.
Selling old clothes is always a quick money decision. You get a good amount for classy designer pieces. They have a vintage and brand value. Some old authentic traditional clothes fetch a good amount for their cloth material and handwork.
You can get some good money by selling your old clothes online if you sell wisely and on a right platform
Not Useful For You Useful For Others
It is also an excellent decision to make something useful for others that you don't consider helpful for yourself; an old designer gown may have no value for you but maybe a good choice for others. They can get it at a good deal amount, and you can also earn from the same.
Another valid and essential reason to get rid of your old clothes is the need for more space. Old garments may take up a lot of space that can be vacated by selling all of your old clothes online. Online selling of old clothes and apparel will make room for the new ones that will grace your future events. 
Isn't it as exciting as earning a good amount after selling an old one to buy a new one?
Selling old clothes also helps revamp your closet. You can plan an all-new wardrobe collection with the money you earned and a space now created. also, it may create ample opportunity to design a wardrobe that suits your taste, physique and budget.,now you can buy what you need rather than delay buying and owning it. Selling old clothes online is indeed a wiser choice.
Online selling also helps you cater to a broader customer base; this increases the chances of getting better buyers. You Can ask for more and can bid on your clothes too. If you own a vintage designer piece, you can bid your clothes and fetch a considerable amount for the piece. Online platforms help get you better customers and a large number of buyers.
You can seriously consider selling your clothes online and can get better returns on them. The old clothes may be sitting idle in your closet can actually earn some good amount for you.
Adverse Effects of Selling Used Clothing 
Although the used clothing business is excellent, there are several negatives, including:
We are confident there is a lower likelihood of returns or exchanges when selling new clothing. High returns are attainable when reselling refurbished goods or clothing, though. 

Additionally, it is less from the perspective of ROI for several obvious reasons, such as a lower profit margin. 

Only when the customers have approved the goods do the sellers get paid.
How To Resell Clothes Successfully 
You Should Take into Account Three Things Before You Start Online Reselling:
How much money must you make? You can maintain concentration if you are aware of this.

Sales wouldn't suddenly increase. At the very least, take two months into account. 

Sell the items that are worthless to you right now to avoid regrets in the future.
Conclusion
So these were the Top 19 Websites and Apps to Sell Old Clothes Online in India and earn a significant amount of money. Every site has its advantages and selling criteria. You need to choose which platform you can find your target customers. You can try multiple websites to check which works best for you.
Making a new room in your wardrobe for a fresh collection is always beneficial. And what could be better than earning from those old collections? Enjoy the technology expansion and sell online. .If you have any concerns, do share your valuable thoughts in our comment section.  For more details, keep checking the freekaamaal website.
Frequently Asked Questions
Q. Where can I sell my old clothes?
Ans. You can sell your clothes and other good on OLX, Spoyl, Stylflip, Tradesy, and many more online websites. You can also buy the trendiest good from the mentioned websites. 
Q. Where to sell old clothes online in india ?
Ans. The best app for selling clothes are Spoyl, Poshmark, Refashioner, Vintage desi, and many more. All these websites help you by selling your old clothes at a reasonable price and also let you buy fashionable clothes online.
Q.  Apps to sell used clothes in india?
Ans. ThredUP is one of the apps where you can sell your old clothes.
Freekaamaal.com
FreeKaaMaal.com is a popular Indian website that offers a large forum for online shoppers looking for deals, discounts, and coupons. It was founded in 2010, and today it ranks among the best websites in India for discovering coupons and discounts.
The main objective of FreeKaaMaal.com is to support clients in making economical online purchases. The website gathers a wide range of sales, discounts, and promotions from several e-commerce websites, including well-known retailers like the likes of Amazon, Flipkart, Paytm,  and Myntra. These reductions are available in a range of product categories, such as electronics, apparel, home goods, travel, beauty, and more.

Join Telegram Channel & Get Instant Deal Alert

75,062+

participants