1898 days ago
Netflix Movies in India 2018 - Watch Movies Free for a Month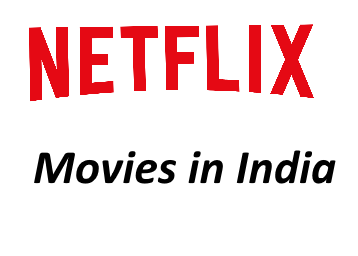 I am a lazy person and I hardly like going out. Therefore, the best contingency plans that I have for the weekend is to order my favourite food along with Netflix. I am a fan of international cinema and language for me is no barrier if I have the movie in subtitles. Also, know What Web Series To Watch On Netflix with just a click on the link. 
Cinema has certainly revolutionized after Netflix became a thing. We have some of the best movies to watch on Netflix both from international cinema as well as Bollywood. Although, if you're into Independent stuff the online service is strictly unavoidable. It also has a great list of 2018 Netflix India films but we are here to talk about the best movies on Netflix 2018. Therefore, we have collaborated a list of Good Netflix movies to watch in India. Although, before that let's see how you can actually watch the movie for free on Netflix.
Steps to Watch Movies Free for a Month on Netflix
In order to reach the Sign Up page, Click here.

Now look at the plans and click on continue. You can also read the terms & Condition on the following page.

Now enter your Email Id and the Password you wish to use.

Now enter the details on your card and you can also change your plan here, agree with terms & conditions and click on Start Membership.

Congratulations !!! You have successfully Signed Up on Netflix.
Note: In case if you wish to know about the offers that are running on Netflix then you can read our article on Netflix Offers 2018.
1. American Graffiti
Directors: George Lucas
Writers: George Lucas, Gloria Katz, Willard Huyck
Star Cast: Richard Dreyfuss, Ron Howard, Harrison Ford, Paul Le Mat, Charles Martin Smith, Cindy Williams, Candy Clark, Mackenzie Phillips, and Wolfman Jack
"Where were you in 62'" and if you weren't born then this is the movie to be in case if you would like to feel how the young people were then. The movie was directed by George Lucas, yes, the same George Lucas who directed Star Wars. It is a great watch if you're sitting with your friends and having a chillout. The movie picks the essence of the early 60's. It has got cars, young people, and loads of moving around picking up. It's a story of a night about four young teenagers. The directors truly captivate the feeling of America's early 60s and somehow manages to portray relatable characters on screen. Its finesse can't just be told by sheer words and in order to know about the director's prowess, you need to watch it. If it's a weekend and you're among friends then this is the movie to watch.
2. Black Friday
Directors: Anurag Kashyap
Writers: Anurag Kashyap, Hussain Zaidi, and Piyush Mishra
Star Cast: Kay Kay Menon, Pavan Malhotra, Aditya Srivastava, Dibyendu Bhattacharya, Kishore Kadam, Gajraj Rao, and Zakir Hussain.
It is shocking, nerve wrecking, and might even change your perspective towards the world. I am a true Anurag Kashyap fan and this is among his best works. Cinema couldn't have been better than Black Friday and the movie truly proves that you don't need big stars but rather a good topic to make a great movie like this. The movie is a tug of war between two sides the culprit and the victim. It investigates the events around 1993 bomb blasts that happened in Mumbai.
Everyone knew it was communal but nobody knew why that actually happened. The movie shows the perspective of both the sides and makes you think. Truth be told, I feel it is cinema at its best and I am not talking only about Bollywood's. The great ensemble cast and the sheer amount of acting prowess they put into their characters are both flavorful and original. Anurag Kashyap as a director has always dealt with realism. This was his second movie and the second one to get banned. Also, the novel it is based on is a great read. If you're thinking of watching something which is dark, gritty, realistic and eye-opening then this is the movie to be.
3. Dr.Strangelove or : How I learned to Stop Worrying and Love Bomb
Directors: Stanley Kubrick
Writers: Stanley Kubrick, Terry Southern, Peter George
Star Cast: Peter Sellers, George C.Scott, Sterling Hayden, Slim Pickens, Peter Bull, James Earl Jones, and Tracy Reed.
Well, there is a paranoid general brigadier who for some reason believes that Soviet Union is behind fluoridation of the American water to poison U.S Population. Therefore, he plans a nuclear attack on them without the knowledge of his superiors. The whole movie deals with negotiations to avoid the calamity. It is a masterpiece by Stanley Kubrick with great background score and stellar acting. The movie in its essence takes a very minimal approach to the set pieces and fully relies on the sheer prowess of the actors, the story material, and the screenplay.
Peter Sellers the main actor of the movie was asked to play four characters. Although, he was only capable of playing three Captain Mandrake, President Merkin Muffley, and Dr.Strangelove. The movie has been named on a character but the mantle of the movie resides on everyone's shoulder. Dr.Strangelove is a masterpiece, It makes you laugh while it is equally dark because of the underlying political issue. The way the movie has been dealt with shows how vivid and complex director Kubrick's vision was. It is a difficult movie to make and it deserves a watch if you're a true cinema fan.
4. Hell or High Water
Directors: David Mackenzie
Writers: Taylor Sheridan
Star Cast: Ben Foster, Chris Pine, Dale Dickey, William Sterchi, Jeff Bridges, and Gil Birmingham
Hell or High Water is a 2016 Action/Crime/Drama movie directed by David Mackenzie. The movie stars Chris Pine and Ben Foster who have already established their mantle of acting with movies like Star Trek, The Messenger, and many more. The movie is about a man named Toby Howard who in desperation of saving his ranch plans a scheme to save. The movie did decently in the box office and is better known for the great screenplay it offers. It has some of the best performances of the year plus the dialogues and the direction often makes it funnier than a comedy movie.
The movie has a tone of its own where Ben Foster as the protagonist's ex-con brother supports the story well and Jeff Bridges with his dialogue delivery sways you. Hell or High Water is a masterpiece in its own sorts where you can put it among movies like The place beyond the pines, Drive, The Town etc. The writer Taylor Sheridan and the director David Mackenzie has done a great job with the movie. Overall, it is a treat to watch and thoroughly enjoyable from start to end. The movie is gritty, violent, and captures the western vibes of Texas perfectly.
5. Lawrence of Arabia
Directors: David Lean
Writers: T.E. Lawrence, Robert Bolt, Michael Wilson.
Star Cast: Peter O'Toole, Alec Guinness, Anthony Quinn, Jack Hawkins, Omar Sharif, Jose Ferrer, Anthony Quayle, Claude Rains.
The story is about an English Officer named T.E.Lawrence who helps the Arabs retain their freedom from Turks during World War I. The magnum opus Lawrence of Arabia is way better for the time it was released. The story is larger than life and the cast ensemble great to carry the experience this movie is. All the actors handle the movie pretty well on their shoulders.
The movie is an unmatchable journey to the terrains you won't have expected. The movie still features in the top 20s of IMDB, it is for a reason. The CGI free battles, the art, the set pieces, all of them have been made practically to give this movie its genuineness. The movie is more than a one time watch and it teaches you something every time you see it. It is for people who are tired of watching movies full of CGI and over-stylized battles as it takes a more authentic approach because of that time limited technological spectrum.
6. Mughal-E-Azam
Directors: K.Asif
Writers: K.Asif, Aman, Kamal Amrohi, Ehsan Rizvi, Wajahat Mirza
Star Cast: Prithviraj Kapoor, Madhubala, Dilip Kumar, Durga Khote, Nigar Sultana, Ajit, M.Kumar, Murad
A lot of people often mention various larger than life movies from the past while quoting Hollywood's finest work although forgets to mention Mughal-E-Azam. The film started its shooting in 1944 but ended in 1960 because of multiple reasons. Although, it was mostly because the financiers of the movie backed out. The director K.Asif, on the other hand, was a visionary and was passionate regarding his craft moreover he left no expense away in order to achieve the most authentic experience.
The sheer amount of people that are used in the battle with almost 8000 people in the troops, 2000 camels, and 4000 horses. Even the Lord Krishna's statue depicted in the movie was made out of pure gold. The set pieces, costumes, crowns, weapons each and everything showed up the best craftsmanship of that time.
The movie was shot in Urdu, Telugu, and English three times because the dubbing wasn't coming out to be authentic. In order to provide a more authentic approach, the directed decided the final product in Urdu. The star ensemble of the movie also does there job beyond expectations. It is often regarded as Dilip Kumar's finest work. One of the songs used in the movie cost around Rs.10 million while a normal movie those days was only being shot in less than a million. The original cut of the movie was half black & white while some of the movie was shot in colour. It has been colourized in 2004 so you can watch the director's actual vision as he wanted it to be in colour. Overall, it is not something to miss and is a wonderful experience.
7. Scent of a Woman
Directors: Martin Brest
Writers: Giovanni Arpino, Bo Goldman, Ruggero Maccari, Dino Risi
Star Cast: Al Pacino, Chris O'Donnell, James Rebhorn, Gabrielle Anwar, Philip Seymour Hoffman, Richard Venture, Bradley Whitford
Al Pacino has some of the best movies in his bag like Godfather, Serpico, and many more. He has shown his acting prowess endless times and is often regarded as one of the best actors in the industry. Although, this one portrays him as a different character altogether.
Scent of a Woman portrays Al Pacino as a retired Lt. Col who worked for the  U.S Army. A young guy is asked to babysit his character which will take him on a journey you may not have expected. The catch of the movie's theme is that the character is blind although, he is a unique guy by himself. The movie is R rated for the often profane language used in it but has some great performances. It is thoroughly enjoyable and if you don't believe me then look out for the trailer on youtube, this will turn out to be your next watch.
8. Straight Outta Compton
Directors: F.Gary Gray
Writers: Jonathan Herman, Andrea Berloff, S. Leigh Savidge, Alan Wenkus
Star Cast: O'Shea Jackson Jr., Corey Hawkins, Jason Mitchell, Neil Brown Jr., Aldis Hodge, Marlon Yates Jr., Paul Giamatti
Obama may not have become the president of United States if not for the group N.W.A(Niggas with Attitude) which you'll understand later. These were the people who revolutionized hip-hop by bringing the rap culture mainstream and uplifted the black community. In the mid 80s, the Afro-Americans were still seen as criminals and hooligans. Also, the atrocities on the black community were common by the local police officers so much that even the black cops dealt with them the same way. In response, these guys started making raps telling about their life, about their culture, the hardship, and most importantly against the system.
Rap like it is being shoved down our throats now by catchy beats and senseless lyrics initially started as a revolution and a freedom to express. The movie has some amazing performances especially by the character who played G-Eazy. The characters portrayed in the movie are still relevant and working in the industry and have a legacy of their own. It is a movie for all those people who would like to know about the history of rap culture. Also, the scores used in the movie just gives you goosebumps and when the infamous "F*ck the Police " has been used, you just hit the vibe of revolution.
9. The Last of the Mohicans
Directors: Michael Mann
Writers: James Fenimore Cooper, John L.Balderston, Paul Perez, Daniel Moore, Philip Dunne, Michael Mann, Christopher Crowe
Star Cast: Daniel Day-Lewis, Madeleine Stowe, Russell Means, Eric Schweig, Jodhi May, Steven Waddington, Wes Studi, Patrice Chereau.
I wasn't born when the movie was released but when I saw the name Daniel Day Lewis, I had to stop. If you've seen Braveheart and have liked the movie as I did then this would be something that will truly hit your mind. It is a movie about three members of the Mohican tribe Hawkeye, Cora, and Uncas who in the middle of the French and Indian War have to save the British colonel's daughter.
It may seem like a war movie but in its essence, it is a romantic one. The movie has captured the last tribe of the Indians intricately "Mohicans" and has ample of great action to offer. Daniel Day Lewis is great as Hawkeye while Madeleine Stowe as the Colonel's daughter looks beautiful in those ungrateful settings. All the mountains and the forestlands that have been captured gives a very authentic feel to the movie. It is one among the best Netflix Movies in India and if you're free this weekend this could be it.
10. Departures(Okuribito)
Directors: Yojiro Takita
Writers: Kundo Koyama
Star Cast: Masahiro Motoki, Tsutomu Yamazaki, Ryoko Hirosue, Kazuko Yoshiyuki, Kimiko Yo, Takashi Yamato.
It is s story about a man named Daigo Kobayashi who is a cellist. After his orchestra dissolves he begin searching for a job as cellist player. This is where the real story starts when he see an advertisement as "Departures"  thinking it is a travel company. In reality the company dealt with ceremonies for the dead people. It is the journey of Daigo who starts mastering the departures and starts to perfect them. In the journey he unravels a whole lot of emotion be it sorrow, joy, pain.
It is a light-hearted movie that will make you both happy and sad. The movie deals with such a complex subject as "death" beautifully by uncovering all the aspects of it. The movie can turn out to be a beautiful life changing experience for people to imbibe those emotion. As nothing is as difficult to see your closed ones departing. It is truly an experience which you shouldn't miss.
11. Blue Valentine
Directors: Derek Cianfrance
Writers: Derek Cianfrance, Joey Curtis, Cami Delavigne
Star Cast: Ryan Gosling, Michelle Williams, Faith Wladyka, John Doman, Mike Vogel, Marshall Johnson, Jen Jones, Maryann Plunkett, James Benatti, Ben Shenkman
I am a fan of Ryan Gosling, this man has such a great screen presence. If I would have been a girl then I would have easily gotten swayed by the way he looks. This one has it all that and more. I saw this movie just because of Ryan Gosling's acting mantle and screen presence. The movie captures a contemporary relationship of a couple and the phases of their life.
The whole movie has been shot like it's on a regular camera just like Cloverfield. The movie feels as if you are watching someone's personal video library of moments. Although, with each and every video the story is taken forward. It is a drama/romance movie and both the actors did great justice to the characters. The movie takes you on a journey and gives you life lessons. It seems like passing moments where at times you start relating to the characters especially if you are in a relationship. I recommend the movie to all the people who are in love or have trouble in their relationship, this might give them an insight.
12. Ugly
Directors: Anurag Kashyap
Writers: Akhilesh Jaiswal, Anurag Kashyap, Rohit Pandey
Star Cast: Rahul Bhat, Ronit Roy, Tejaswini Kolhapure, Vineet Kumar Singh, Suvreen Chawla, Siddhant Kapoor, Sandesh Jadhaw, Anshika Srivastava
It is as Ugly as the name it gets from its directors and producers. Another masterpiece by Anurag Kashyap shows the gut wrenching harsh reality of the real world. The movie has a number of twists and all entangled such greatly altogether to give a transcending experience. The story is about a small girl who gets kidnapped and events that follow after her kidnapping.
All the actors in the movie have been cast well and the amount of effort Anurag Kashyap gives to his movie's characters is phenomenal. Ronit Roy as the cop and the father of the girl while Rahul Bhat the biological father of the small girl covers two spectra of the same story. Although, they may be in the lead but the support is equally pivotal. From the smallest to the most important roles have all been portrayed with importance to the story in the movie. If you haven't seen this movie then you need to watch it as it is so gripping. Also, I would like to say that it has the best climax I've seen till now and will surely make you think how crooked the world can be.
Netflix has been there for a while and no other video on demand service can even compare to the magnanimous library it has. Netflix is the solution for all your boredom. Here in this article we have made a Netflix Movie List that we feel are some of the best Netflix movies in India that you can watch on the service. Therefore, open your laptop, login to your Netflix Id, and start watching movies.Also, we have written an article on the highly acclaimed Sacred Games Netflix Series therefore you can read article in case if you're interested.

Join Telegram Channel & Get Instant Deal Alert

75,062+

participants