373 days ago
How to Activate eSIM Online in India?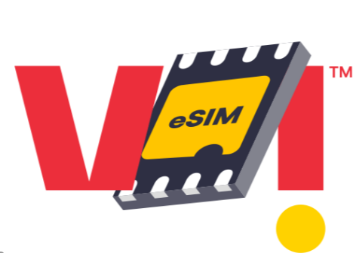 Hey! Did you just upgrade to a new phone which supports eSIM or you want to move your existing eSIM from one device to another? Here we try to answer all your queries related to eSIM activation in India.
Top brands such as Apple, Samsung, Google, and Motorola provide the e-sim facility in their flagship smartphones. If you have recently switched to a smartphone that supports E-SIM, there is a complete guide on how to get and activate e-sim online. Jio, Vi, and Airtel give users the option to convert their physical SIM to eSIM for the supported devices. 
eSIM is a fairly new feature that is catching up fast among smartphone brands and users. If you have any doubt related to eSIM activation or usage scroll down to find all the details. 
Meanwhile, for Airtel MNP Offer click here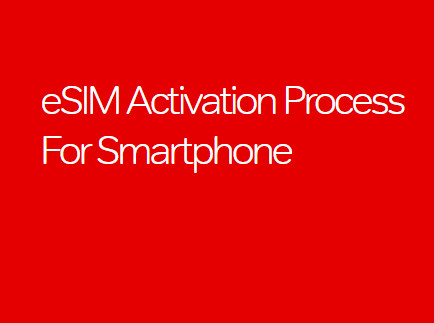 What is eSIM?
We all are familiar with physical SIM cards that we have to insert into our mobile for voice, data, and SMS service. With eSIM things are changing. It has brought a new dimension in the field of mobile connectivity. 
The eSIM or embedded SIM card is built into your smartphone's board. It is a chip that stores credentials to connect to the mobile network in a secure digital format. eSIM is usable in smartphones, wearables, and computers. They are also found in medical IoT devices, security systems, connected cars, handheld POS systems, etc.
How to Activate eSIM Airtel?
1. For initiation of the process, SMS eSIM<>registered email id to 121
2.You will receive an SMS, confirming the initiation of the process. 
3. Reply back with "1" to confirm the eSIM change request within 60 seconds
4. You will receive another SMS from 121 asking you to provide consent over a call
5. After providing your consent on the call, you will receive a final SMS  regarding the QR Code on your registered
email id.
6. Scan the QR Code immediately upon receipt. Your existing SIM will continue to work during this period.
How to Activate Jio eSIM Online?
Tap on Settings 

Select about phone for EID and IMEI numbers

Send SMS GETESIM <32 Digit EID> <15 Digit IMEI> to 199

You will receive a 19 digit eSIM number and eSIM profile configuration details

SMS SIMCHG <19 digits eSIM number> to 199

You will get an update on eSIM processing after two hours

Confirm by sending  '1' to 183

You will receive an automated call requesting your 19 digit eSIM number

A confirmation of activation of your new eSIM will be shared through SMS

Now, eSIM profile needs to be configured on your device

Tap on Add Data plan and then Enter details manually on the bottom

In the SM-DP+address column, enter smdprd.jio.com

Enter the activation code you received in Step 4

Now, tap on Next on the top right

Tap on Add Data plan

Choose the Data Plan Labels as per your choice and select Continue

Now, your Jio eSIM is successfully activated
How to Activate Vi eSIM
SMS eSIM< space >registered email id to199

You will receive a confirmation SMS. 

Reply with "ESIMY" to confirm the eSIM change request.

You will receive an SMS from 199 asking you to provide consent over a call

Provide consent on the call to receive SMS regarding eSIM QR Code

Click on "Settings" > Select "Network & Internet" > Click on "Mobile Network" > Click on "Download a SIM instead" > Click on "Next"

Scan QR code received on mail

Follow the on-screen instructions.
Want more fun stuff? Subscribe to our YouTube Channel for offer videos, product reviews, shopping deals, giveaways, and more. Stay tuned for amazing deals and free stuff online. You can also grab 100% cashback offers for a completely free online shopping experience. 
How to get a new Jio eSIM?
Over the years, the SIM Card size has descended from mini to macro and nano. The future of mobile connectivity is eSIM. The trend is already catching fast as there are many devices in the market which support eSIM. In the next couple of years, we may see the physical SIM vanish as more and more smartphones, tablets, and smartwatches come with eSIM support.
For a new Jio eSIM connection you need to visit your nearest Jio Store, Reliance Digital, or Jio Retailer. Carry your Proof of Identity & Photograph to get a new Jio eSIM connection. You can activate Jio eSIM only on a compatible smartphone.
Visit the nearest Jio Store

Ask for a new eSIM 

Provide proof and identity and address

Complete the e-KYC, fill up all the details including alternate contact number and mail ID.

You would get the QR code for your eSIM

Go to Settings -> Mobile Data -> Add Data Plan

Scan the QR code. 

Your eSIM would be in disabled state. 

Wait for around 5-10 minutes to activate.

Complete Tele Verification to activate your eSIM.
How to activate new Airtel eSIM for Apple Watch?
Open the Watch app on your iPhone.
Pair the Apple Watch and iPhone.
Sign in with your Apple ID and password to continue.
Tap on "Create a Passcode" 
Create a 4 digit passcode on your Apple watch.
Tap on "Setup Mobile Data" to share your Airtel number and plan with Apple Watch.
Tap on "Continue" to activate wireless service on your Apple Watch.
Enter your Airtel postpaid number and self-care password.
Click on "Sign Up" to start the syncing process.
Wait for 10 to 15 minutes till your Airtel number and plan gets shared with your Apple Watch.
How to transfer eSIM from one phone to another
Are you already using an eSIM and want to transfer from an old device to a new one? Most of us switch from an old smartphone to a new one after a few years. Transferring a physical sim from one to another is not a big deal. You have to remove it from the old device and insert it into the new one.
If you are using an eSIM then the process is a lot different. But you need not worry as you can do it in simple steps given below.
Open Settings > Cellular > Add Cellular Plan on your new iPhone. 

Tap your eSIM plan if listed to add it

Try scanning the QR code provided by your carrier. I

If you have that original QR code you used to set up your eSIM

Open your carrier's iPhone app (MyJio, My Airtel, or Vi) and install the eSIM plan using the app

Contact your carrier

Verify your identity

Provide your carrier IMEI number of your new iPhone

Connect your new iPhone to WiFi

Scan a new QR code into your new iPhone into your new iPhone's Add Cellular Plan
How to activate eSIM on iPhone 11
Open the Camera app

Scan your QR code.

Tap when the Cellular Plan Detected notification appears

Tap Continue, at the bottom of the screen.

Tap Add Cellular Plan.

Enter the number provided by the carrier to activate the eSIM.
How to Activate eSIM Motorola
Set up the device

Connect the device to available Wi-Fi network

Click on Settings > Mobile Network > Carrier> Add Carrier

After clicking Add Carrier, 'Download SIM' screen will open >Press Next

Now scan the QR code 

The device will add the profile to activate your eSIM in a few minutes.
How to Activate eSIM on Samsung?
Go to Settings > Connections

Select SIM card manager

Tap on + Add mobile plan

Your phone will then search for any connected eSIM plans

You can Add eSIM profile using QR Code or using activation code

Place the QR code within the guide lines to scan it

Once your profile has been added tap on OK

Once your eSIM is activated, you can view in SIM card manager
eSIM in India and Compatible Headsets
Apple introduced eSIM feature in India with its iPhone XR, XS, and XS Max series smartphones. Shortly, Jio and Airtel announced support for eSIM. It was followed by Vodafone- Idea (Vi). At the time of writing this post, BSNL is the only telecom operator in India that is yet to announced eSIM support. 
Like the regular SIM, eSIM supports regular networks such as 4G and 5G. The prepaid and postpaid plans remain the same. It will take only a few minutes to activate eSIM and get connected.
The eSIM support is available on the following devices in India
iPhone SE 2020

iPhone 11 series

iPhone 12 series

Moto RAZR flip phone

Apple Watch SE

Apple Watch Series 6

Apple Watch Series 5

Apple Watch Series 4

Apple Watch Series 3

Samsung Galaxy LTE

Samsung Galaxy Watch Active2

Samsung Galaxy Gear S3
The eSIM is considered the future of mobile phone connectivity.  It is a possibility that physical chips will completely vanish over the next few years or at least become very rare. As eSIM becomes more common we can expect many more improvements in the technology. That is all about eSIM activation. Hopefully, you have got the answer to all your queries on the topic. 

Frequently Asked Questions
How do I activate eSIM manually?
The eSIM is stored digitally in your phone. It can be activated using the QR code and activation code provided by your carrier. 
Open the Camera app

Scan your eSIM QR code.

Once the Cellular Plan Detected notification appears, tap it.

Tap Continue, at the bottom of the screen.

Tap Add Cellular Plan.

Enter the confirmation code provided by your carrier to activate the eSIM
How do I get my eSIM activation code?
You need an activation code provided by your carrier for eSIM activation. It is in form of a download link or QR code that you need to scan using the camera of your phone. Scan the code to activate and install your eSIM profile on your device.
How to register for an eSIM?
You can convert your existing physical SIM or get a new eSIM number. It is possible to convert your existing SIM to eSIM online. While you need to visit the store to get a new eSIM.
How long does an eSIM take to activate?
It takes less than 10 minutes to set up an eSIM on your supported device. All the leading telecom operators in India provide eSIM facility to customers. You can convert your existing physical SIM or get a new eSIM. 

Join Telegram Channel & Get Instant Deal Alert

75,062+

participants