217 days ago
Indian Oil Cashback Offer 2022 - Get Up to Rs 25 Paytm Cashback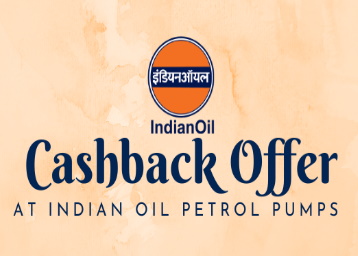 We all know that petrol prices are skyrocketing and people want to reduce their spending.
Do you want to save some quick bucks the next time you visit the petrol pump? Then here is an exclusive offer that you cannot resist. With the Indian Oil Cashback Offer, you can get amazing cashbacks on your next payment with any Card or UPI. In this offer, you can save up to Rs. 250 on your fuel purchase with the Indian Oil Corporation. To avail of this spectacular offer, you can make your payment with your Bank Card or with UPI.
Isn't it great to save money on fuel. To achieve that, there are ways to get cashbacks on fuel payments, like the PhonePe Petrol Offer and others.  To know how to make the most out of the Indian Oil Digital Payment Cashback Scheme, check out the article below.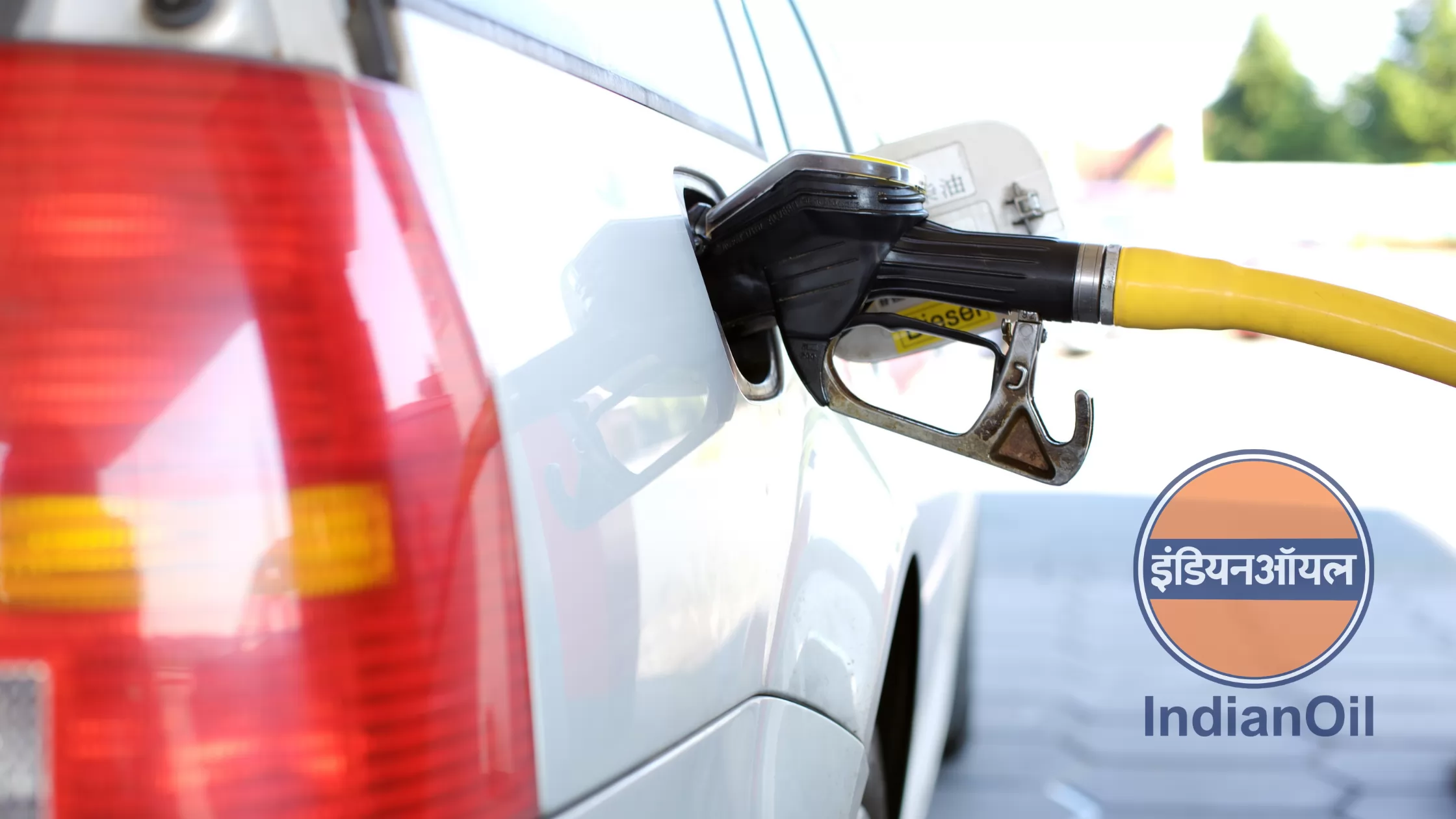 Hey Guys, you can earn Rs 50 just after signing up on the mentioned link and using the code 758998. There are several deals and coupons through which you can buy the essential products at Rs 1 or Rs 2. Moreover, you can also get 100% cashback. So, grab this opportunity and earn money! To know the steps on how to redeem the Sign up bonus, click here.
Top Indian Oil Cashback Offer 2022 
Get Rs 25 Paytm Cashback On Making A Payment At IOCL
Term & Conditions:
You will get 5% cashback after making payment  through Paytm at IOCL petrol pumps.

Minimum transaction for this offer is Rs 100.

Cashback is applicable only 4 times per user in a month.

Your cashback will be credited within 48 working hours.

The campaign is valid on selected IOCL petrol pumps only.

Participation in this campaign is valid for the period of 3 months.

Paytm solely reserves the right to change/modify or stop the campaign without giving any prior notice

You need to scan the QR code to avail the offer.
Indian Oil Cashback Offer at Google Pay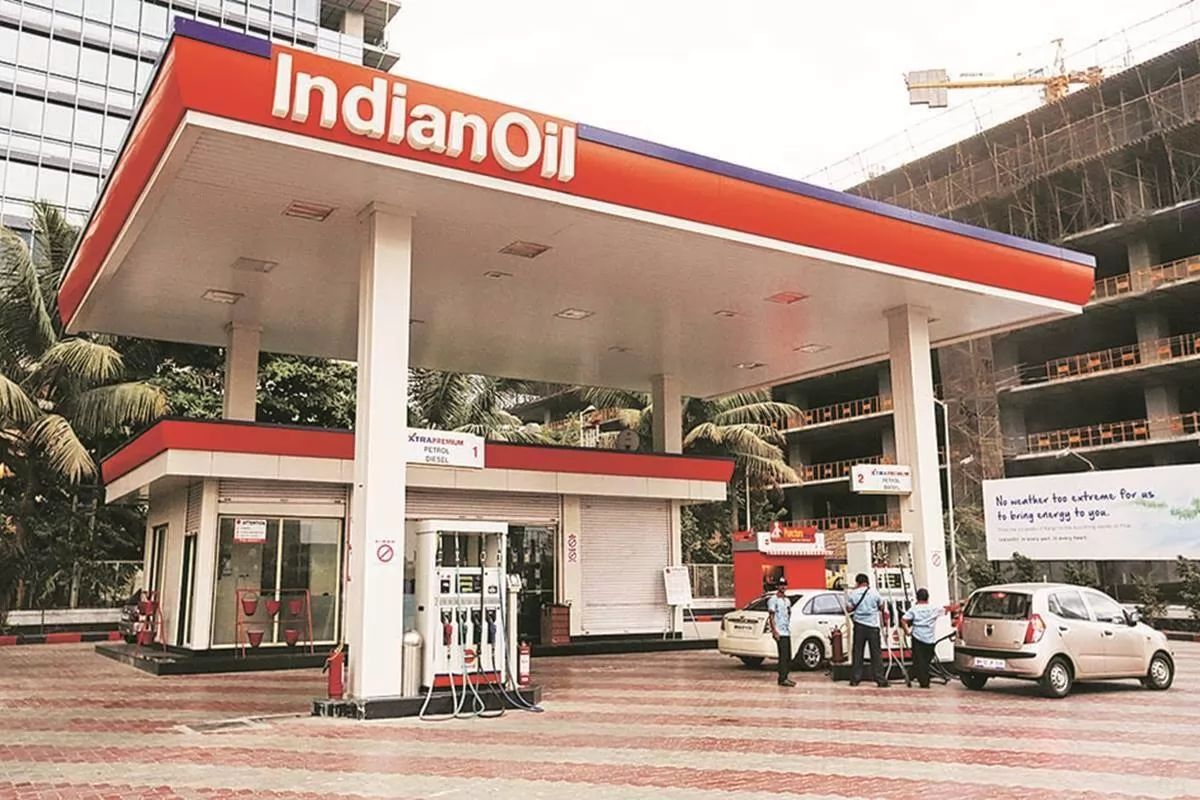 Get upto Up to Rs 100 cashback on every 3rd transaction on you make at Indian Oil Corporation Ltd pumps. . For fuel purchases made via Google Pay app at over 30,000 IndianOil petrol pumps spread across the country. 
Customers of Google pay have the chance to cheer as they can save on their spending for petrol. There is a collaboration between IndianOil and Google Pay to make fueling more rewarding. For fuel purchases made via Google Pay app at over 30,000 IndianOil petrol pumps spread across the country, customers can now earn up to Rs 100 as cashback. 
Hello there! If you are interested in knowing more about the best discounts and offers available online, then you should join our Telegram channel, by clicking on the link here. With our channel, you can stay updated with the latest offers on fashion, food, electronics, recharges and much more.
Details of Indian Oil Cashback Offer 
The Indian Oil Cashback Offer allows you to get a maximum of Rs. 100 on every 3rd transaction at  Indian Oil pumps. For winning this cashback, you need to buy fuel for our vehicle at any Indian Oil petrol pump and complete the payment process with UPI or with your Bank Card.
The best thing about the Indian Oil cashback offers is that you can purchase fuel at affordable prices and also get additional benefits with it as well. In this article, we will focus on how you can utilize these offers to your benefit and get the best deals and discounts on your fuel purchase. Purchasing fuel should not be an expensive affair for you as it is one of the most important things that you need in your day-to-day life. However, if you are looking for discounts then the Indian Oil Discount offers shared in this article will help you greatly. 
In the Indian Oil Cashback Offer you can get up to 10% cashback up to Rs. 50 per transaction on 5 transactions with a maximum of Rs. 250, during the offer period. And guess what, 40 lucky users will get a chance to win prizes worth Rs. 5000 daily. So try your luck and make use of the offer today.
This offer is very simple to avail and by following the steps mentioned below, you can easily utilize the Indian Oil 10 Percent Cashback. 
How to avail the Indian Oil Cashback Offer?
Here are the steps you need to follow to avail the Indian Oil Cashback Offer on Card payment and UPI.
Visit the nearest IndianOil Petrol Pump for your Fuel.

Make your payment using a valid Bank card or with your UPI ID.

Submit your entry on the same day to 959 492 5848 by SMS in the following format:

Send the SMS and you are done.
So these were some simple steps which you can follow to avail of the Indian Oil Digital Payment Cash-back Scheme.
Terms and Conditions
The offer is valid for fuel purchases only at IndianOil Petrol Pumps.

The offer can be availed only for digital payments using Bank Credit or Debit Card or UPI.

To avail the cashback the SMS has to be sent in the correct format to the number mentioned above.

Entries with incorrect formats or details will be rejected.

IndianOil reserves the right to alter or modify or cancel the terms of the offer at any point of time without any prior notice whatsoever. 
Indian Oil Cashback Offer - XTRA Rewards Program
The Indian Oil Cashback offer is a part of the Indian Oil's XTRA Rewards Loyalty Program that helps users turn spendings into savings. It is a program of Indian Oil where regular users can enjoy the benefits of many services and features that help them in saving a lot on their petrol and fuel spendings with Indian Oil. If you are a regular customer with Indian Oil then you too can benefit from the Indian Oil XTRA Rewards Program.
The Indian Oil Cashback Offer is also a part of the XTRA Rewards program and you can win a lot of offers and discounts, and other benefits for using Indian Oil regularly. Here are some of the benefits and offers that the Indian Oil XTRA Rewards Program has to give to its customers and other users.
Instant Rewards
The Indian Oil Offers a number of benefits in the XTRA Rewards Loyalty Program. One of the best offers it has is the Instant Rewards part where customers can win reward points instantly while fueling up from Indian Oil pumps and outlets that have been registered with the XTRA Rewards Loyalty Program of Indian Oil. 
There are many ways where you can redeem the points that you gained. You can utilize these reward points by redeeming them later by fueling up at any Indian Oil outlet that is a part of the XTRA Rewards Loyalty Indian Oil Offer. 
Birthday Bonus Offer
With Indian Oil Xtra Reward Loyalty Program you can get birthday bonuses as well. This is a fantastic deal and you can get 100 bonus reward points in the XTRA Rewards Account that you have with Indian Oil. This is a great way to make the most of your birthday and you can also win rewards. 
These bonus points that you received can be redeemed later and used for the next refuelling that you take up at ay XTRA Rewards registered Indian Oil retail outlet or pump.
Alliance Partner Offers
Across the country, major Indian Oil alliance partners can give you the benefit of many offers and discounts that you can redeem with the help of the Indian Oil XTRA Rewards Loyalty Program. There are a number of partners in this program belonging to different categories like travel, entertainment, food and beverages, health, hospitality, automobiles and much more.
You can get exclusive alliance partner offers by becoming a part of the Indian Xtra Rewards program. 
Indian Oil Cashback Offer 2022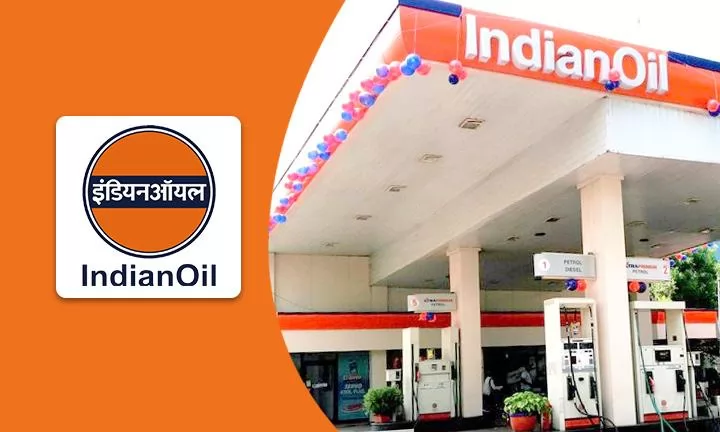 By joining Indian Oil cashback offers you can now get amazing cashbacks as mentioned above in detail. This is a phenomenal offer for those who refuel at Indian Oil retail outlets and pumps regularly as this can help get you some great cashbacks and discounts. 
By simply following the steps mentioned in the article you can now make savings every time you fuel up at a registered Indian Oil Pump. The Indian Oil Petrol Cashback Offer is a great way for you to save a lot on your fuel expenditures. So these were some of the benefits that you can enjoy with Indian Oil Cashback offers and the XTRA Rewards Loyalty Program. 
So this was all about the Indian Oil Cashback offer. If you are looking for more such exclusive offers, blockbuster cashbacks, deals and discounts then keep following our website for regular news and updates.
Frequently Asked Questions
Q.How can I get 10 cash back from IndianOil?
A. To avail the Indian Oil Cashback Offer, all you need to do is to visit an Indian Oil Petrol Pump for your next fuel refilling and make the payment using a valid Bank Card or UPI. After that, you will have to send an SMS in the format mentioned in the article above to avail the cashback.
Q. How do I get IOCL cashback?
A. By making a digital payment at an Indian Oil Petrol Pump you can avail a 10% cashback. For more details check the article above.
Q. How can I get cash back from petrol pump?
A. You have to visit the nearby IndianOil Petrol Station. Then produce your membership card or RMN and seek redemption. You have to enter the OTP received on the RMN on the PoS Terminal at the Petrol Station to authorize the redemption.
Q. Which app gives cashback on petrol pump?
A. you can earn cash back on your petrol payment with the PhonePe, Google Pay, and paytm. Read through the article to know the description of the offers. 

Join Telegram Channel & Get Instant Deal Alert

75,062+

participants