605 days ago
How To Open Free Demat Account 2021?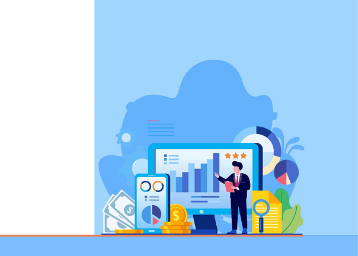 If you want to open a Demat Account, you are at the right place as we have made an article for you to know How To Open Free Demat Account 2021? Here we will tell you how to open an account in different banks as well. If you think of a Demat account, then it is originally that stocks and shares are exchanged via physical letters called certificates. 
Nevertheless, this occurred in long paperwork and took up a lot of time. To counter this and support an electronic trading platform that was getting traction in the West and the Asian Markets, dematerialization (Demat) of shares was launched in 1996. 
Physical share documents were transformed into electronic form protection of equivalent number and price and were credited to the investor's Demat account. Therefore, the advent of trading started this way.
In a more simple approach, Demat accounts allow the investor to purchase and sell and transact not only shares and stocks but also other goods conveniently without any paperwork. Also, if you want to know more about the Citibank Credit Card Offers, then CLICK HERE.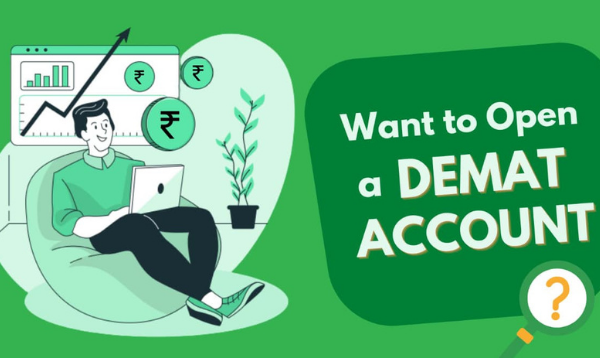 Opening Free Demat Account in India
You can open the Demat account for free with some really easy steps. It will help you out in accounts of fundamental importance today because the complete financial platform of investing, trading, and maintaining has become digitized. Therefore, to allow the user with a seamless and straightforward knowledge, demat accounts are the need of the day. 
These accounts are required to trade in India's stock exchanges. Although SEBI – Securities and Exchange Board of India has allowed traded up to 500 shares to have dwelled in the physical form, it is not a favored choice these days since it makes the excessive difficulty of keeping and tracking.
The free demat account opening online holds documents of financial instruments such as shares, bonds, government securities, and more. Hence, the dematerialization account supports the investor to manage their investments orderly and allows an effortless movement to buy and sell any goods they seek.
Also, if you don't know How to link Pan Card with Aadhar Card online, then click here.
How To Open Demat And Trading Account?
Online free demat account opening is an effortless method with these manageable steps:
Pick a Depository Participant (DP) to open the account with. A beneficial partner (BO ) account is initiated with the depository.

An account opening form is needed to be filled in with all the investor details, commonly with the supporting documentation copies of evidence of address, proof of identity, evidence of income, and more. A PAN card is necessary to open the account. All documentation should be performed in reality as well for verifying.

You will be presented with a replica of the rules and regulations and the required charges to be given to your DP. A DP representative will carry an in-person verification to verify all the investor's specifications and documentation.

Once accepted and documentation is advised, your Demat account is opened and operational.
How To Open The Demat Account In SBI?
There are 3 ways in which you can start a demat and trading account in SBI, as specified below:
Visit the local SBI branch and begin the accounts there.

Fill the online application form obtainable on the SBI website.

Contact customer care, and they will benefit from opening your demat & trading account.
Method 1: Visiting SBI Branch
The first way is very effective, although a tiny monotonous if the local SBI branch is far from your house. Nevertheless, if you can visit the branch, you can instantly create all the documentation work within a day. Moreover, you can get all your suspicions cleared concerning brokerage charges, free demat account with no annual charges, etc., from the agents present at the bank.
Method 2: Online Process to Open SBI demat account
The second way is best for the young ages. They can immediately fill in the documents and upload them online. If you want to start your demat and trading account utilizing the SBI website, here is the link: https://www.sbismart.com/customer-service
Method 3: Asking SBI Relationship manager to visit home
The third way is the most reliable and most comfortable. You have to follow a few easy steps to get your demat and trading account opened. Here are they:
Visit the SBI Smart website.

Fill in the contact form or call the Toll free number and provide your details. They will request your name, pin code, city, and phone number.

The district SBI Relationship manager from your town will call you within 2 operation days and walk you through the method.
How To Open Demat Account In ICICI?
You can download the account opening applications from the site and submit them at the ICICI Bank branches offering Demat Services.

You can also visit the branches happening Demat service for opening the Demat Account.

There is no fee for starting a DP account with ICICI Bank. Nevertheless, a nominal fee towards assistance is levied as per the ICICI Bank Standard Rate Card.
Documents Needed For Opening A Demat Account
The documentation required in opening a Demat account for free is insignificant. This makes it more comfortable for new applicants to see the origin's method to end without any hassles. You are only expected to present the subsequent documents.
Identity proof: A photocopy of your PAN card with your picture

Address proof: A copy of any one of the subsequent documents shall accept as proof of your home.

Voter's identity card

Registered lease agreement

Driver's license

Passport

Aadhaar card

Landline telephone bill

Electricity bill

Apartment maintenance bill

Copy of your insurance

Ration card

Gas bill

Bank passbook or account record (not older than 3 months from the date of receipt of records)

Bank account proof: A proof of your bank account passbook or bank record (not more magnificent than 3 months)

Proof of your income: A photocopy of your most advanced salary slips or your Income Tax Return (necessary for money and derivatives section)
Features Of Demat Account
These are some of the advantages you can experience with a Demat account.
Consolidation: It is likely to consolidate various portfolios of the same company to build a new portfolio. You can send the physical certificates with a letter duly signed seeking consolidation to the RSTA of the firm.
Account freezing: There is a characteristic that enables you to freeze your account, any security, and even any number of protections for a particular period. You can do it to check any undesired action in your account.
Account types: Demat accounts can take various forms, just like a bank account. You can begin a joint Demat account or in the name of a corporation, multiple accounts, and even in the name of a minor. Notwithstanding, a minor's Demat account will need a sponsor to operate the account.
So, this was all about the How To Open Free Demat Account 2021. In this article, you will learn everything about it and open your Demat Account for free.
Frequently Asked Questions
Q1. Which is the best bank to open a demat account?
A1. The best bank to open a Demat Account for Free is ICICI, SBI, and more which helps you open the account in very simple steps.
Q2. Can we have 2 demat accounts?
A2. Yes, you can have more than 2 demat accounts as it is legitimate to have various Demat accounts, just as you can have multiple trading accounts. The only requirement is that you cannot have various trading accounts or various Demat accounts with the same agent or the same DP.

Join Telegram Channel & Get Instant Deal Alert

75,062+

participants