78 days ago
How to Link Pan Card with Aadhar Card Online in 2023?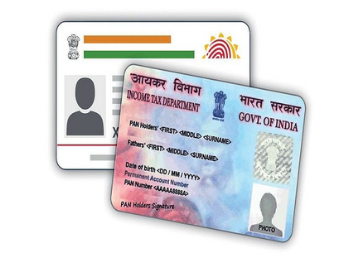 If you have not linked your PAN Card with your Aadhar Card online, doing any financial transaction in the coming weeks might be challenging. Are you looking for a solution of how to link PAN Card with Aadhar Card Online? 
If the answer is yes, you don't need to search more because this article will help you. The process of linking your PAN Card with your Aadhar Card is an easy process, and you can do it online from anywhere you are.
But just in case your Permanent Account Number isn't connected to your Aadhaar card, your PAN card will become futile. 
Therefore, linking a PAN card with an Aadhar card is mandatory. I have also shared the steps to check the Aadhar Card link with the PAN card.
You can also read our article: How to Check SBI Debit Card EMI Eligibility.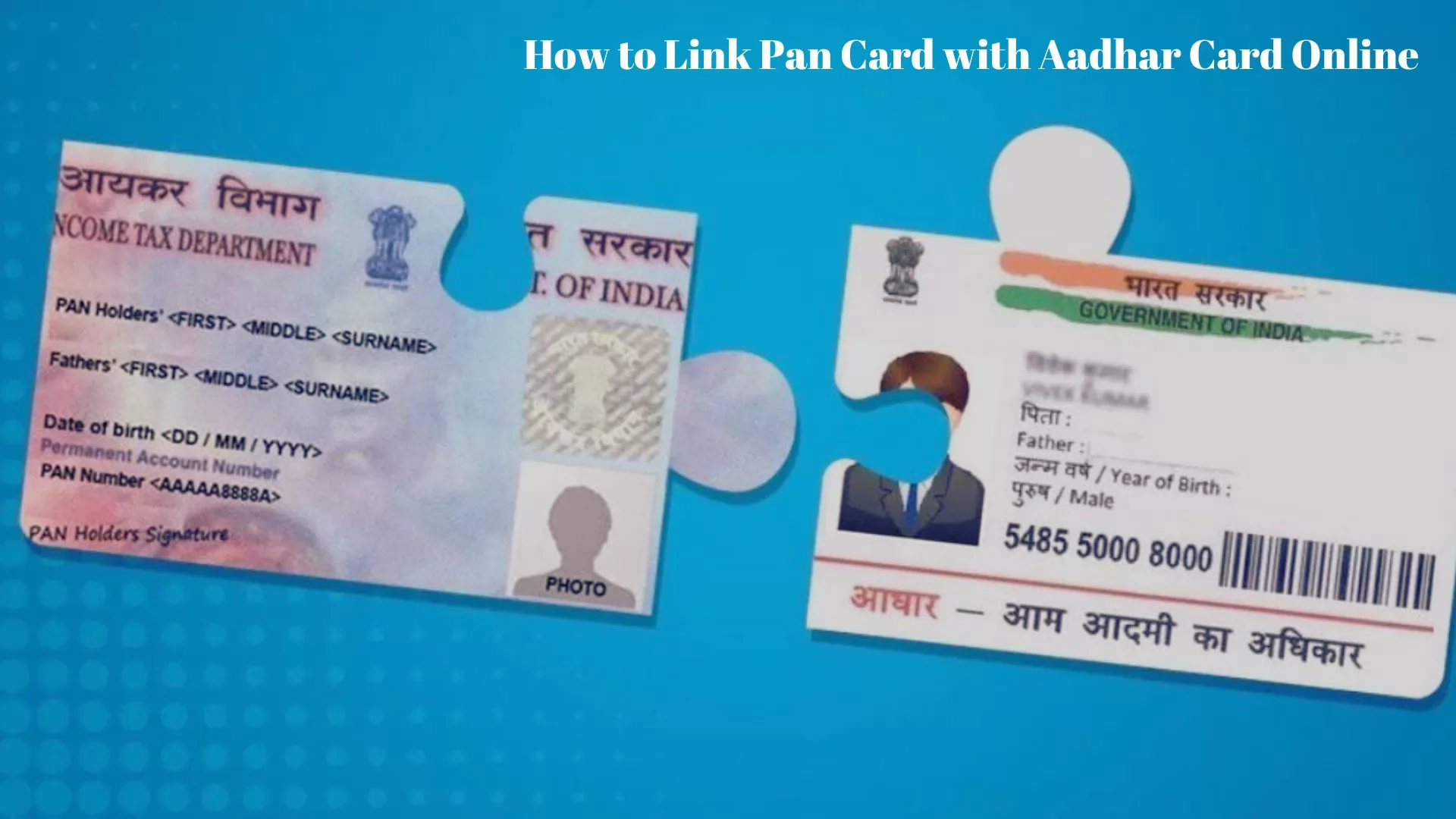 Link PAN Card With Aadhar Card Online in 2023
The Government has made it mandatory that one needs to link Aadhaar number with PAN card, before the deadline i.e., 30th June 2023, and in case anybody fails to do so then the PAN card will be of no use. It is imperative to follow the rules and approach the matter with truthfulness.
The deadline was earlier extended by the Central government a few times and now the last date to complete this process is set at 30th June 2023. All such PAN cards which are not connected to Aadhaar would be futile and announced "broken" after the deadline closes. On the off chance that your PAN isn't connected to your Aadhaar, from 1 April you won't do any monetary exchange.
Steps to Link PAN Card with Aadhar Card Online
If you want to link your PAN Card with Aadhar online through "Logging in to Your Account " method, check this out-
Your first step is to register on the Income Tax e-filing portal.

After you register, log-in with the help of User ID.

Select the "Please Confirm Your Secure Access Message" option and enter your Password. 

Tap on "Continue" and select "Link Aadhaar".

Share your Aadhar number details and tap on the Validate button.

A pop-up will appear on screen with a successful message. It means the process of PAN card link with Aadhar Card is done.
Steps to Make Payment of Aadhar PAN link fee on e-Filing Portal
To link your PAN with Aadhaar first, you need to visit the e-Filing Portal Home page.

In the Quick Links section, click on the Link Aadhaar option.

Your next step is to enter your PAN and Aadhaar Number.

Tap on "Continue to Pay Through e-Pay Tax".

Share your PAN card details and after that, you will receive OTP on your mobile number. 

After sharing OTP for verification, you will be redirected to e-Pay Tax page.

Select Proceed on the Income Tax tile.

Select the Assessment Year and Type of Payment as Other Receipts (500).

Click on Continue.
How can I link my Aadhar card with PAN through SMS?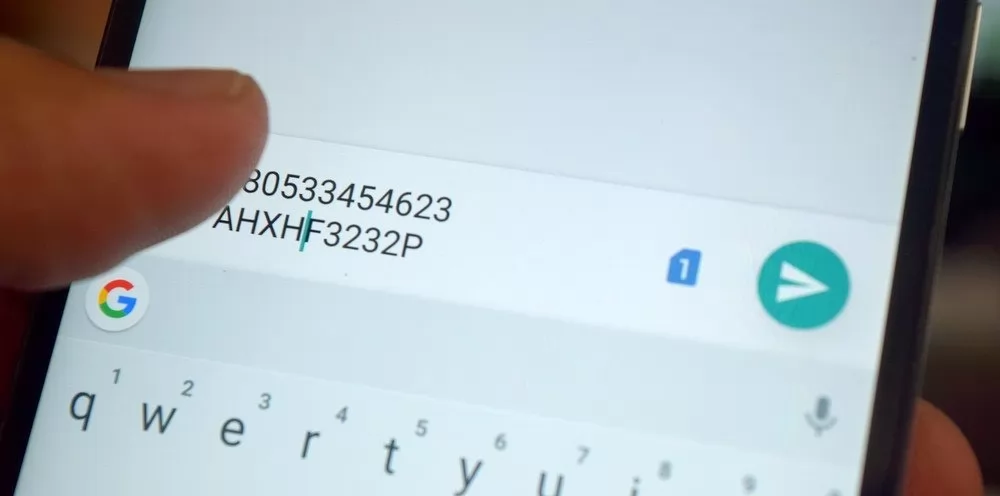 If you find the online process lengthy or you are unable to link your PAN and Aadhaar online on the e-filing website, then you can do it using SMS. It is very simple to link the Aadhaar card with Pan by SMS. All you need to do is send an SMS to 567678 or 56161 from the registered mobile number.
Open Send Message on your mobile.

Now type in the given format - UIDPAN <12 digit aadhaar number> <10 digit PAN number>

The next thing to do is send the message to 567678 or 56161 from the registered mobile number

The number should be the one associated with Aadhaar or PAN cards.

Suppose, if your Aadhaar number is 123456789000 and your PAN card number is EFGHA1234F, you need to type UIDPAN 123456789000 EFGHA1234F and send it to 567678 or 56161.
How to link PAN with Aadhaar manually?
If you wish to link your PAN card and Aadhaar offline manually, then you can do that too. You have to visit your nearest service center for PAN to complete the process. You will be required to fill in a form i.e., 'Annexure-I' and bring supporting documents like a copy of the PAN card and the Aadhaar card. If you are doing it manually then you should know that, unlike online services, this service is not free of charge. You have to pay a prescribed fee for this process at the service center.
How to check Aadhar Card link with Pan card?
If you are unsure or in case you want to check whether your Aadhar is linked with the PAN card successfully or not, you can check that easily online. To check the status, you need to visit the official Income Tax e-Filing Portal and follow the steps below.
Visit the income tax department's e-filing portal.

Go to Dashboard now and click on 'Link Aadhaar Status' option.

You can also click on "'My Profile" and then click on the 'Link Aadhaar Status' option.
If an Aadhar Card is Linked with PAN Card successfully, the Aadhaar number will be displayed.
Importance of linking Aadhar number with PAN card
Linking PAN card with Aadhaar number is of utmost importance because of the following reasons:
If PAN is not linked with Aadhar Card till 30th June 2023, your PAN will become inoperative.

It is a method for the government to track, tackle and terminate the cases of multiple cards in the same name.

You will be provided with a summarized detail of taxes that are levied on you for future references.
Wrap It Up
Your search for "How to Link PAN Card with Aadhar Card Online" ends now. I hope this article is helpful and you will share it with all those who still have not linked Aadhar with a PAN card. In this article, you also learn about the payment procedure of the Aadhaar PAN link fee on the e-Filing Portal. Any questions about the procedure? You can drop your queries in our comment section. 
Frequently Asked Questions
1. What are the details I have to check when linking my PAN with my Aadhaar card?
In the process of linking PAN with your Aadhaar card, you need to ensure that your name, date of birth and sexual orientation as shown on the annual expense site matches with the subtleties on your Aadhaar card.
2. Do I have to submit any documentary proof to link my PAN and Aadhaar card?
No, you are not needed to present any document while connecting your Aadhaar to your PAN card. You need to check if the PAN data referenced on the site coordinates with your Aadhaar card and afterward apply for them to be connected.
3. How do I make changes to an Aadhaar Number that I have filed?
You can get in touch with the UIDAI helpdesk by email at [email protected] or you can contact their toll-free number which is 1800-300-1947.
4. How can I link my Aadhar card with PAN by SMS?
Your first step is to Type "UIDPAN < 12 digit Aadhaar number > < 10 digit PAN Number > " and second step is to send this SMS to 56161 or 567678.
5. How much time does it take linking Aadhaar with a PAN by SMS?
It will take between 7 to 15 working days.
6. How much rupees need to link Aadhaar with PAN?
Only Rs 1000 amount is required to complete the whole process.

Join Telegram Channel & Get Instant Deal Alert

75,062+

participants