75 days ago
How to Check SBI Debit card EMI Eligibility? [October 2022]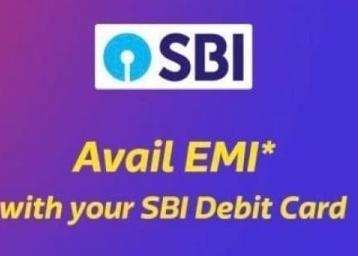 What is your reaction to the debit card EMI option introduced by e-commerce sites? Are you thinking to avail this option in the near future?
If you looking to avail of this new payment option, you can check SBI debit card EMI eligibility in a few simple steps. The service was recently introduced by SBI in a partnership with leading e-commerce sites.
The feature of Debit Card EMI allows users to buy something independent of their bank balance. You can check eligibility for SBI debit Card EMI via SMS or online. 
So check eligibility for SBI debit card EMI on in just one click and get ready to go on a shopping spree. Here are more details on how to check SBI Debit Card EMI Eligibility via different methods. You can check eligibility via SMS & online methods.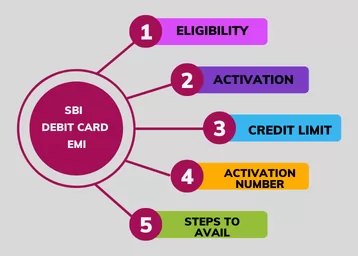 Note: Flipkart Debit Card EMI is available for all leading banks. The process to check eligibility is the same. You need to send SMS DCEMI to 57575.
SBI Debit Card EMI 
You can buy products even if your bank account doesn't have the required amount. The service allows customers to pay in monthly EMIs. However, the transaction has to meet certain criteria.
The minimum transaction should be Rs. 8,000. And it can be up to Rs. 1 lakh. The tenure will be available from 3 months to 12 months. Also depending on the eligibility of the user. No need to apply for a credit card only for the EMI option. 
How to Check Eligibility for SBI Debit Card EMI?
Visit the offer page from here

Enter your mobile number and bank account number

Click on check eligibility
How to check Debit Card Eligibility with SMS?
To check Debit card EMI on Flipkart, send an SMS "DCEMI" to 57575 from your registered mobile number. Shortly, you will receive a response to your query. Even if you are not eligible at the time, you can recheck after 2-3 months the service is being extended to more and more customers. 
Type DCEMI 

Send the message to 57575

You will be notified via SMS
SBI Debit card EMI on Flipkart
The concept of EMI is well known to most people. It is the process in which a customer pays for his transaction in instalments. The concept of EMI remains the same except that you can avail on Debit card as well. 
Debit card EMI is one more addition to the methods of payment for online shopping. The latest addition makes bigger purchases more convenient for customers. 
How to Avail SBI Debit card EMI?
Select the product you want to purchase

Proceed to checkout

Navigate to the Debit card EMI option on the payment page

Select Debit card EMI and a suitable tenure

Complete the transaction using your SBI debit card
Loan Amount & Interest Rate for SBI Debit Card EMI
You can avail of Debit card EMI on purchases between Rs. 8000 to Rs. 1 lakh. The interest rate will be 14%. And you can choose the tenure of 3,6,9, or 12 months. Additional charges include foreclosure charges - 3% & late payment charges 2%. 
Interest Rate - 14%

Foreclosure charges - 3%

Late Payment charges - 2%
Get ready for the ultimate shopping experience with Debit card EMI. In addition to SBI, Debit Card EMI is also available for Axis, ICICI, and HDFC bank customers. The process remains mostly the same for all leading banks. You can also check for the eligibility of Debit Card EMI with your Bank.
Frequently Asked Questions
Is Debit card EMI available for all products on Flipkart?
Debit card EMI is available on products including mobile phones, appliances and electronics. You can check availability on the product detail page.
What is the minimum balance required to avail of Debit Card EMI?
There is no need to have any minimum balance in your account. However, you need to ensure that your account has sufficient funds to Pay the EMI due every month. 
What is the minimum purchase to avail Debit Card EMI?
You need a minimum cart value of Rs. 8,000 to avail of SBI debit card EMI on Flipkart. This amount will vary with your eligibility. Check the product page for eligibility.
What happens in case of order return or cancellation?
In such cases, money is returned backed to the customer. However, a cancellation may apply to the transaction which is charged by the Bank. 

Join Telegram Channel & Get Instant Deal Alert

75,062+

participants