58 days ago
Dhani App Referral Code - Refer Friends and Earn Upto Rs.10,000 Instantly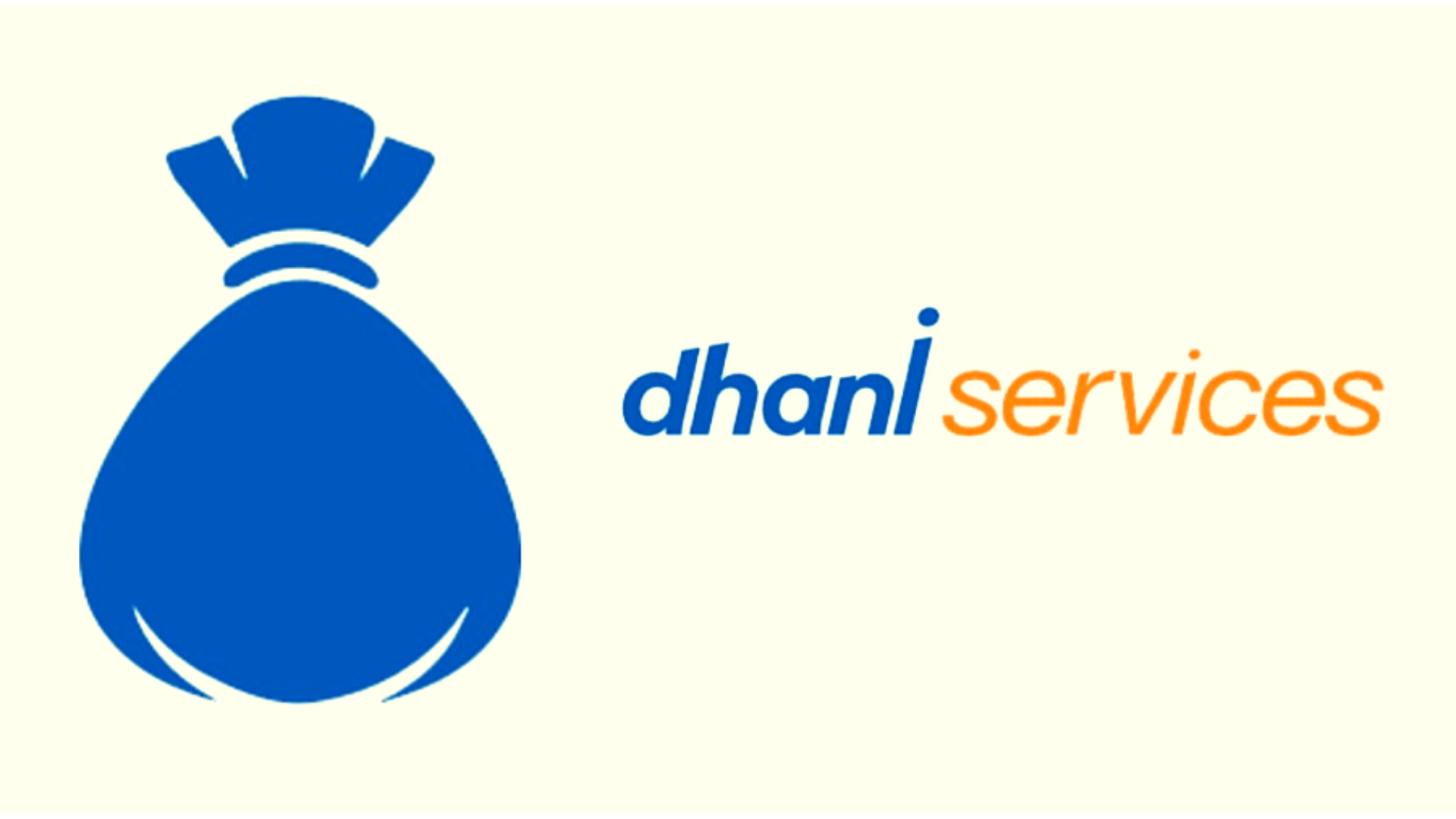 Are you looking for a multi-purpose app for credit, loans, insurance, payments and more? If yes, then Dhani App is the perfect option for you. 
Dhani app offers Dhani App Referral Codes that you can share with your friends and family and earn upto Rs. 10,000 instantly. 
If you are wondering where to find the referral code for Dhani App or how to use the Dhani app referral code, worry not! In this article, we will answer all of these questions. 
Read this article until the end to learn how to get Dhani Referral Code, tips to increase monthly savings, Benefits of the Dhani Referral Code, verified dhani coupons and offers, and more. 
Meanwhile, you can review our Magicpin Referral Code article to learn more about the Magicpin program.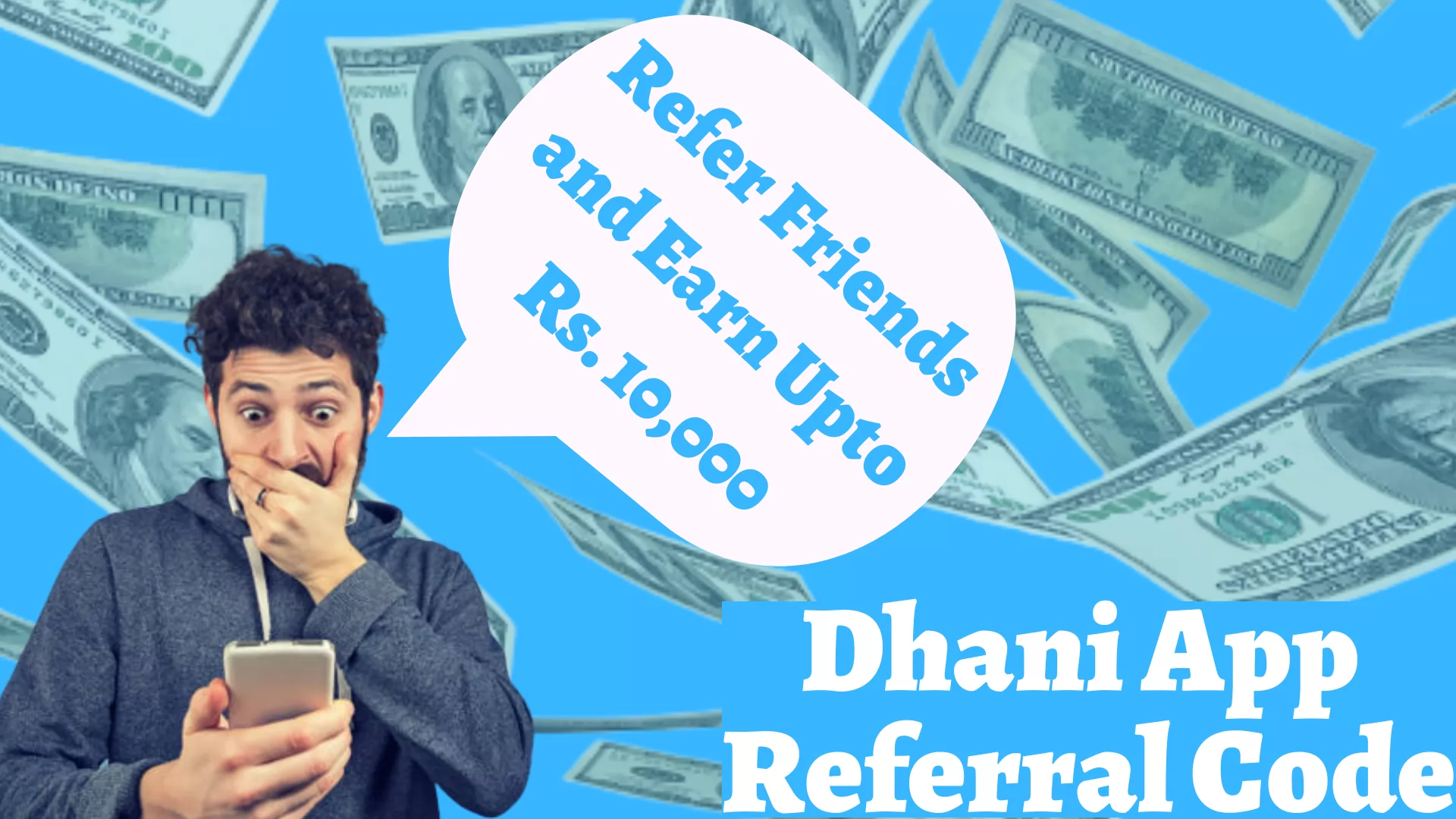 How To Get Dhani App Referral Code?
Dhani has a great Refer & Earn offer for its users where the customers can earn money. Invite your friends and family on the Dhani App, and earn rewards for every successful referral. Invite 100 Friends and Earn Rs.10,000 Instantly on the Dhani App.
There are 2 Quick and Easy ways to refer your friend on Dhani App.
1. Dhani Refer and Earn via Referral Link: You can share a referral link with your friends and get Rs.100/- for each referral. Click on the referral banner on the app and share your unique link with friends and family through SMS or WhatsApp. You can also share this link via different social media platforms. Referral banners on the home page, game pages, and the Dhani app's news section.
2. Dhani Refer via Re 1/- Money program: You can refer your friend by sending Re 1/- from your Dhani wallet. Send Rs 1 to your friends and family and invite them to Dhani for Rs.100 per referral. Click on the Invite & Earn banner in the app and send Re 1/ to your friend from your Dhani wallet. Your friend will receive a message with the link, and they can earn Rs.100/- after registering too. Every referee you choose who registers on the Dhani app for the first time will make and help you earn. The important thing about this offer is to be a total KYC customer to participate in the referral program. 
Tips To Improve Monthly Savings Through Dhani Referral Discount
Subscribe to Dhani products to know more about their advantages. You'll be able to refer and earn it more significantly if you have a good knowledge of the product.

Use all platforms – Whatsapp, Facebook, Instagram, Website, YouTube, Blog, etc. to share your suggested products.

Suggest various Dhani products to earn a stable monthly referral income.

Above all, tell your loved ones to renew their subscription per month
What Is Dhani Dost Referral Program?
Dhani Dost is an intriguing reference program that assists you with earning additional income consistently, by simply referring Dhani items and services to companions, family, and social contacts. The more you refer, the more you procure. The Dhani reference code opens the way for earning up to Rs 10,000 by sharing with loved ones about Dhani's various advantages to saving bill payments. 
Steps To Redeem Dhani Dost Referral Program
Firstly, go to Dhani Dost Referral Program

Select a Product or service you want to recommend to your friends by tapping on 'Products.'

Read and understand the product's benefits to explain them to your friends. 

Tap on 'Refer Now, & then share the product features with your loved ones via Facebook, Whatsapp,  & other social platforms
Terms And Condition Of the Dhani Dost Referral Program
Share Dhani products with your loved ones

Start earning once friends activate the service

Avail a 20% commission with every subscription

Earn and collect up to Rs.10,000

Dhani referral code isn't needed to redeem the cashback.

All old & new users can profess the benefits 
Benefits Of the Dhani Dost Referral Program
Earn at any time from anywhere by becoming Dhani Dost

It includes zero investment

You can immediately shift all of your earnings to your registered bank account

More significant referrals can earn more money every month
100 % Verified And Working Dhani Coupons & Offers 2023
Dhani has amazing Dhani Offers and coupons 2023 activated every time. The Dahni Offers lets you have hassle-free medical and other special services accessible to you. Dhani offers its users numerous cashbacks, coupons, offers and loans. Dhani offers exclusive loans in the industry with various financing options. 
To know more about Dhani Coupons and offers I would suggest you read our dedicated article on Dhani Coupons And Offers. 
Conclusion
I hope you have received all the information regarding Dhani App Referral Code after going through this article. We have tried our best to provide you with all the information regarding the same. However, if you still have any queries, feel free to drop them down in our comment section, and we will try to resolve them as soon as possible.
Frequently Asked Questions
Q.1. How can I get a referral code in the Dhani app?
Ans. To get the Dhani referral code, you have to log in to your Dhani app account and then search for the Referral Banner in the wallet segment of the Dhani App. Tap open the referral banner, and you will discover a link which is your Dhani app referral code. Now share this code with your loved ones to earn upto Rs. 10,000.
Q.2. What's the referral code?
Ans. A referral code is a type of particular ID – a combination of letters and numbers that are assigned to a person, the referrer, who wish to join a referral program, such as a refer-a-friend program.
Q.3. How do you get a referral link?
Ans. The most common method to send a referral link is through text message, email, or social media platforms (e.g., Instagram, LinkedIn). Sharing within private social media chats and groups, like Facebook or  Whatsapp groups, is also becoming famous these days.

Join Telegram Channel & Get Instant Deal Alert

75,062+

participants