419 days ago
15 Independence Day Gift Ideas for 2022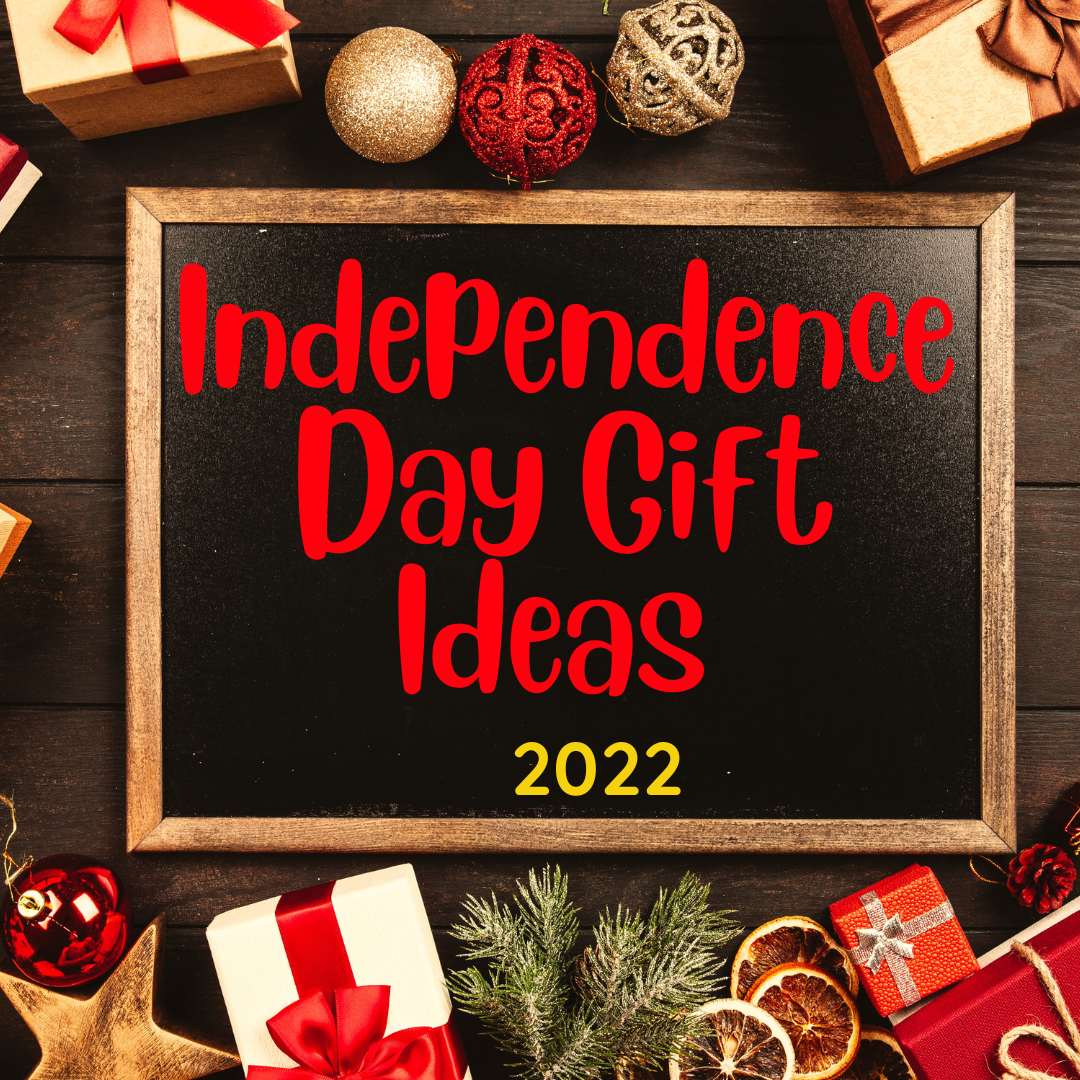 Do you wonder what to gift your friend who always stood by you in every situation? Or do you want to convey how much someone means to you? I am talking about gifting to a special person.
Well, exceptionally curated 15 Independence Day Gift Ideas can make your work easier. 
To celebrate the patriotic feeling during this Independence day, gifting your loved one can be one of the best options to keep up your patriotic spirits, whether you are looking for something for yourself or someone else. 
Here are some of the best gift ideas that will match well with the patriotic vibes around. 
You can also check out Independence Day Online Offers and save more money to add to your excitement.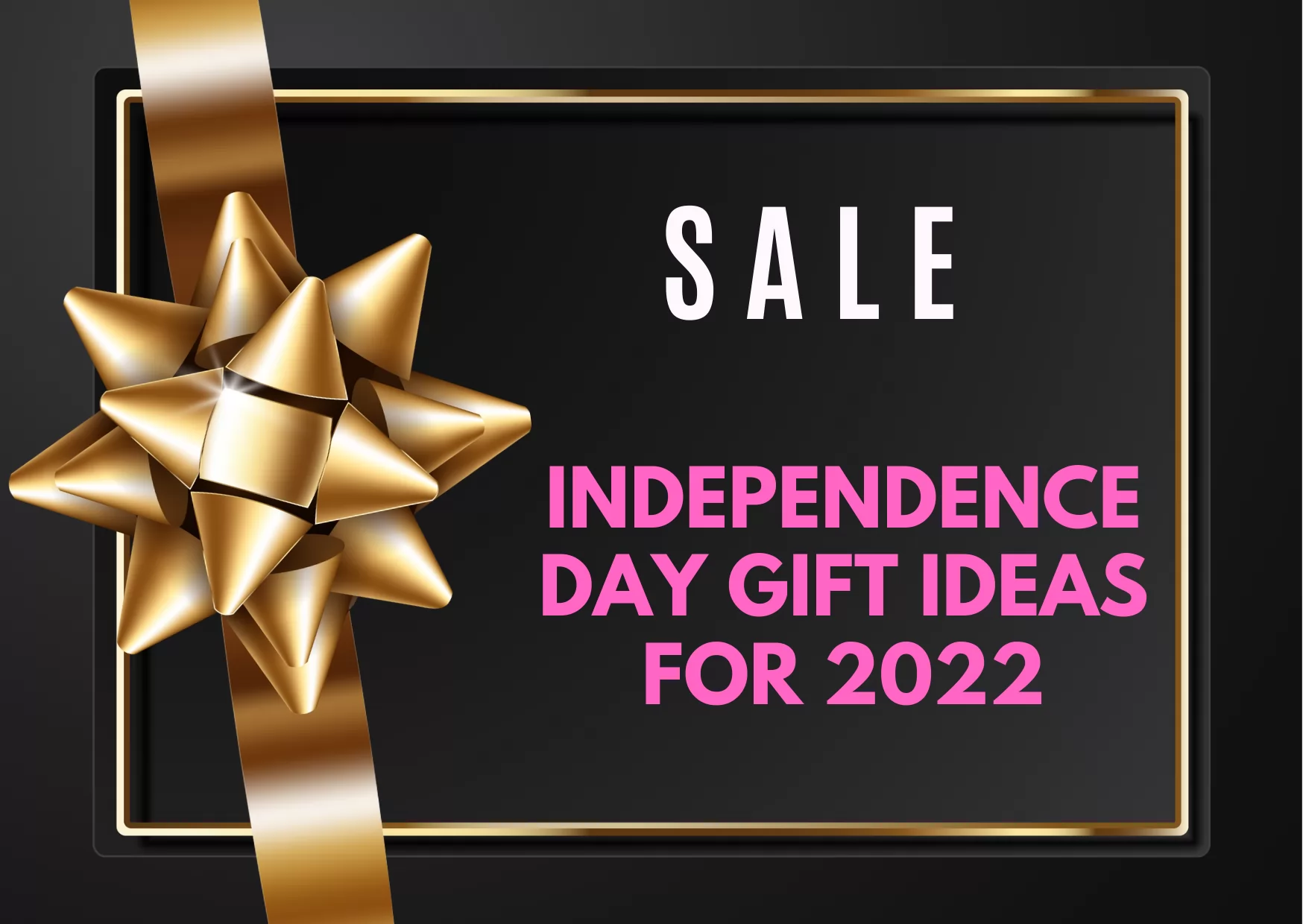 Best Independence Day Gift Ideas for 2022
Here we have listed the best ideas for independence day gifts that you can definitely go for. If you wish to gift your friend, family, or anyone on Independence day then these gifts are perfect to choose from.
1. Customized Keychains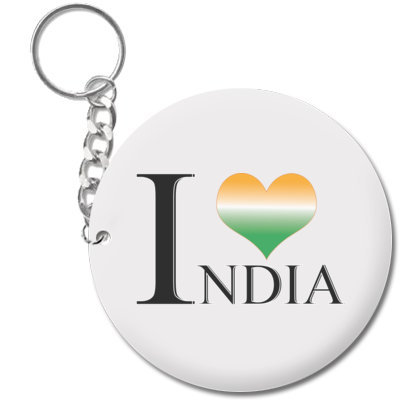 A keychain is something that is always in front of your eyes when you are about to step out of the house. Therefore, this idea of gifting never fails. Customized keychains are the best ones to gift someone, as you can give make it in the name of our freedom fighters or something that is related to the Indian Army.
This would always remind them of the sacrifice that led the freedom movement. Moreover, they would remember the courage of the Indian army that they show every day at the border.
2. The Badges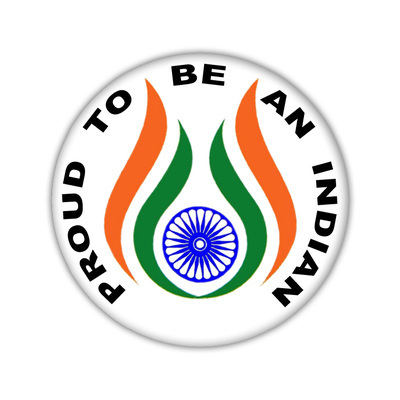 The moment your child would step out of the house for school this Independence day, present him a patriotic badge. Definitely, he would feel proud of his country every time he would attach it over the shirt.
There are a variety of badges available in the market that would make your search easy. However, he would come to know more about the sacrifices that have been done for free India. Adding more it would also promote the trend of badges that has been faded away in today's era.
Also Read: Best Bollywood Patriotic Songs for Independence Day 
3. Luck Plants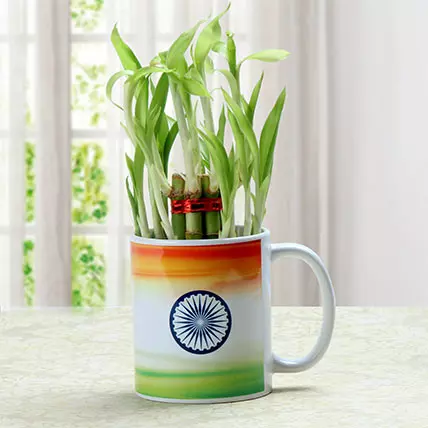 And yes, there is nothing bad in gifting plants to your close ones. Every year the plant grows, it will count upon to your friendship too. Also, plants are the ultimate source of oxygen and keeping in their room would not harm in any way. Moreover, it would add more luck to their house.
There are many sites that deal with the online ordering of the plants. So, without a second thought, order a one for them.
4. Sweets for Celebrating Independence Day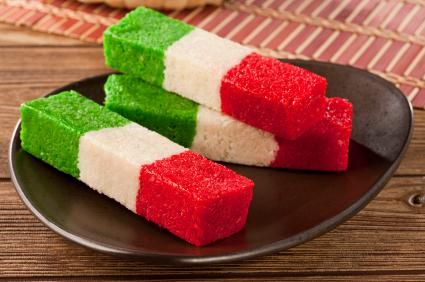 Who can say no to sweets, especially after the flag hoisting? Go for it!! Give a bundle of sweets with lots of good wishes to the school children. It would bring a smile to their face and they would love you for this.
Also make them remember of the independence memories that they hardly know. Match the dance steps with them at the famous patriotic songs that are only sung on this day.
5. Hand Bands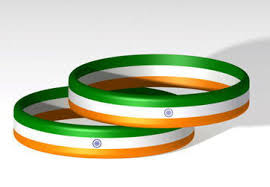 Hand bands are the favorite piece for many of us, more for the small children. You can go for the patriotic hand bands to gift them, that they can flaunt all day long. Also, hand bands looks more like a fashion statement that everyone would love to wear.
If you are not getting the ideas on handbags, filter out the suggestions online and you can order them too.  Moreover, the band in their hand would make them remind of the freedom that they have got after so many sacrifices.
6. Bluetooth Speakers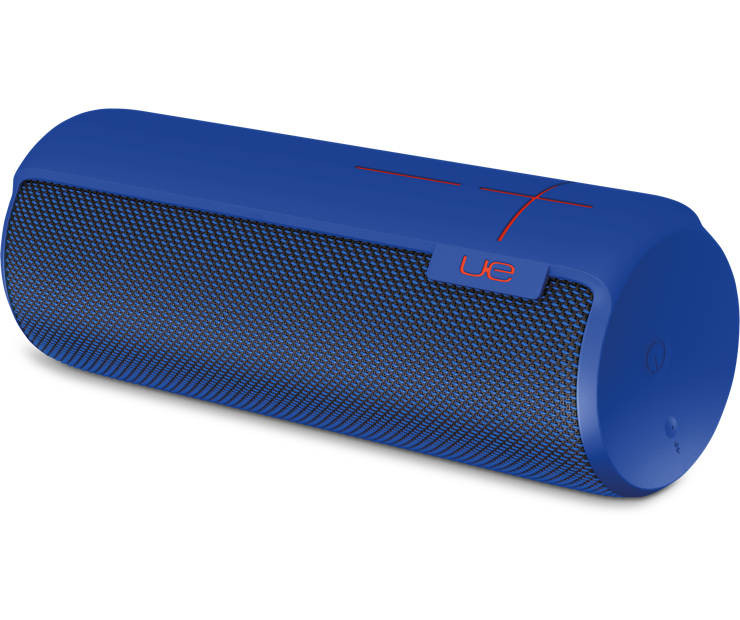 Patriotic songs could be heard all around this day from early morning. What if you add more to it? Present your friend the Bluetooth speakers so that he can play the ultimate patriotic songs all day long.
Nothing more can arise that feeling for the nation other than the songs. There is the wide range of speakers are available at Flipkart. Look into the Flipkart Big Freedom Sale for more offers and varied range.
7. Fashion Statements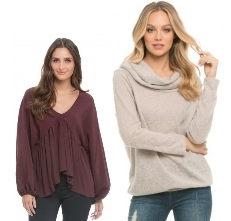 White and saffron is the color of Independence and hence more people prefer to carry this color on the day. You can gift the ethnic wear to your friends of these colors to get the feel of the day. Moreover, most of the sites introduce the Independence day sale at the independence week. You can definitely grab a lot from it.
You can rely upon the myntra independence day sale offers for getting the discount on fashion statements and accessories.
8. Personalized Cake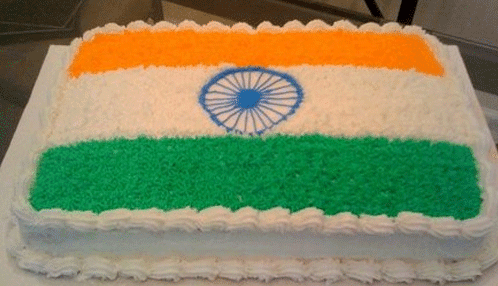 In our tradition sweet is a gesture of victory and love. And this Independence what could be better than Personalised cake with the victory message.
The person who will receive this would also feel the pride of living in such a great nation. The fighters of our country who stood up until we got the victory.
You can even take it as a way to pass a message to your family, these are a perfect time to indulge your core value with something no one can deny.
9. Personalised Coffee Mug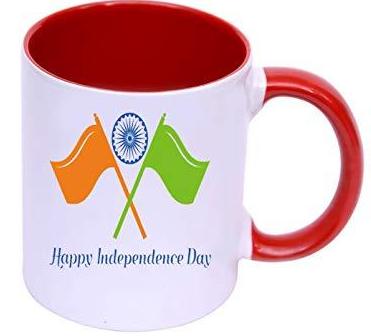 Independence day fills us with strong feelings and emotions, This day when you personally customize a gift, you need to make sure that you're making special gifts for the recipient. 
By including an extraordinary message on a coffee mug that the person is going to use on a daily basis you indirectly connect with them through your messages.
10. Personalized Gift Card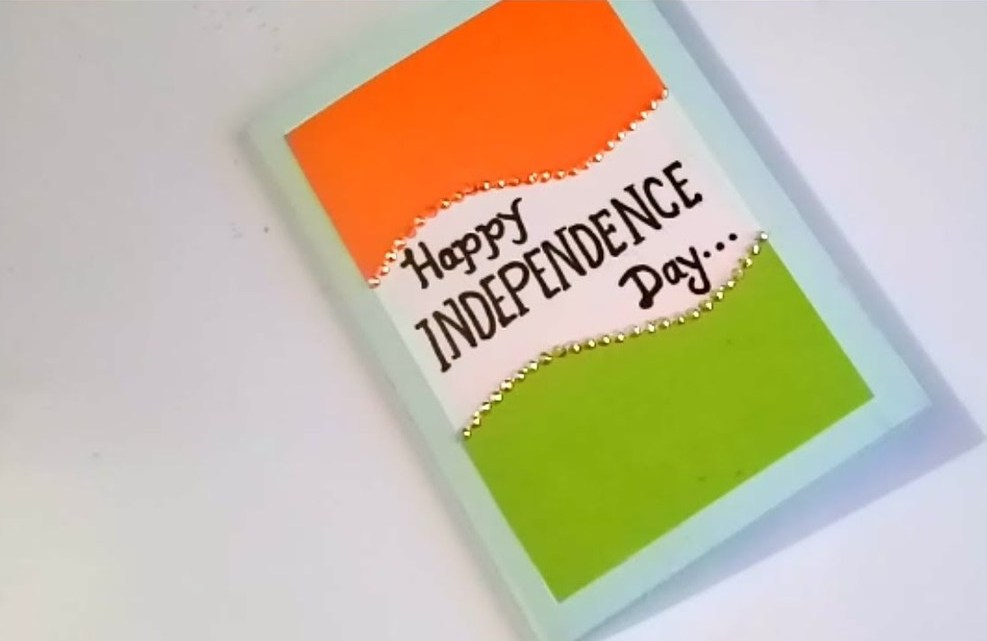 Even in today's digital world. People prefer to receive cards rather than e-messages. A personalized card is something that the recipient can feel.
I love to create cards and when I mix the reality with strong emotions in my card, people get to bound and appreciate the effort.
You can express how to feel to be free and at the same time express your gratitude for them. Who doesn't love to be praised and gifted?
11. Cushion showing Indian Culture
Somewhere we tend to recall all patriotic feeling on the very day of Independence. It's a harsh reality, at the same time it is also very true that We are Indians and feel a connection with our birthplace.
It's not like we do not have that feeling, it is because we haven't thought much to place something around us that can remind us the unity under diversity, ancient culture, and specific things that happens only in India.
So this cushion will always remind us that how special our country is and taking birth in this spiritual country is simply bliss!
12. Our  Flag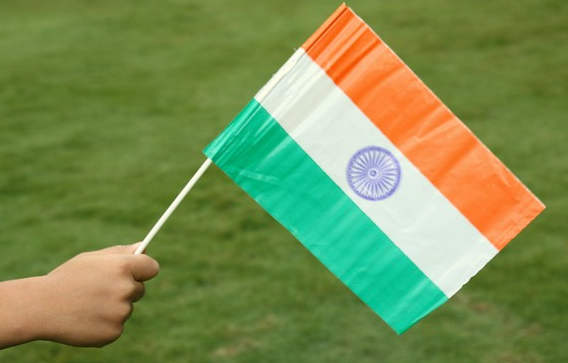 A flag is a symbol of a free country. And what could be better than gifting a symbol of freedom for a citizen on the day of freedom? You can even give your personalized message along with the flag to show your gratitude for all the freedom fighters who gave their lives to bring freedom.
Make your family member and relatives realize the importance of a flag on this Independence Day. The colors and symbols of the Indian National flag hold deep philosophical meaning. 
Each color represents a specific aspect of Indian culture. The saffron stands for sacrifice, the white stands for peace and the green stand for courage and immortality. 
The Ashok Chakra in the middle is a depiction of Dharma Chakra. It represents righteousness, justice and forwardness. The symbolism of wheel is that of constant movement that repels stagnation and promotes progress.
13. Kites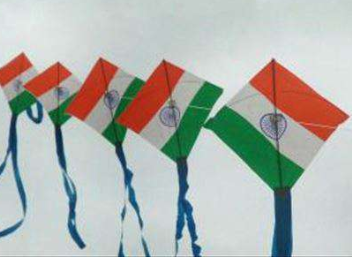 The kite flying game in India symbolizes Independence Day. And Gifting a kite to anyone on Independence is just like participating in the celebration of freedom.
People receiving it will happily enjoy and can sense the importance of freedom. How a free kite flies high and bounces in the air showing its vibrancy.
14. Amazon Gift Cards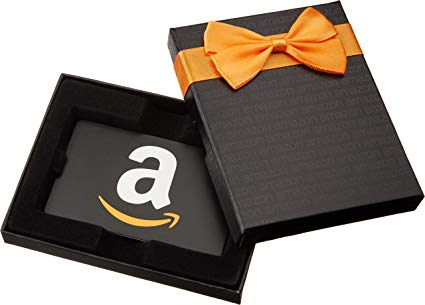 In today's digital era, Gifting an amazon gift card is a very nice idea to gift this Independence Day. It literally gives that person the freedom to buy anything he/she wants.
Amazon contains the whole list from A to Z and offers great discount on products. And anyone receiving this gift on independence will be more than happy. 
15. Mobile Covers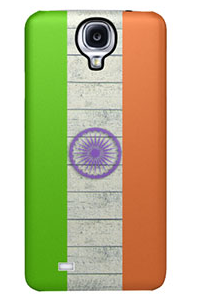 Today people like to change their mobile cover depending on the occasion. And if it is gifted people love to give their mobile look with a new message.
So order personalized mobile cover having the colors of independence and spread it to your friends and families. It's time to rejoice and make celebrations like never before.
How to Save More During Independence Day Sale 2022?
Saving upon shopping is the very thing that comes to the mind of every Indian. This independence day why to spend more, when you can save a lot.
1. Be the part of the online sales that are introduced at the Independence week on giant sites like Amazon, Flipkart, Myntra and a lot more. Definitely you can save a large share of your total bill.
2. Hunt for the bargain sites that bring out the best deals at a single platform. You can look for various offers at jaw dropping discounts there.
3. Coupons and vouchers are the utmost tool that are always there when it comes to saving. Search the coupon code and apply it for getting the products at half of the original price with the Independence Day Online Offers.
4. You can make digital payments. There are a lot of payments app that provides you a definite amount of cashback at the transactions. Also, most of the online sites has their link-ups with these apps which can be proved as an added benefit.
5. Use the bank offers to sustain the large payments, especially when you are getting the things at EMI. Many of the online sites give you payment options with the respective banks to reduce the burden.
Why to Shop Independence Day Gifts Online?
If you are wondering why you should be shopping for Independence day gifts online then we must say there are some pretty good reasons for that. Shopping for Independence day gift online s far more advantageous than going for offline shopping. This will help you in understanding why you should go for online shopping rather than offline shopping.
Save Time - With digitalization at its peak, online shopping sites have evolved our lifestyle, and it has made shopping easier. Now just to buy an Independence Day Gifts you don't need to go through different stores to check and compare products. You can do all that online. The online stores offer a great collection of all types of Independence Day Gifts from different brands. This helps you save your time. You can sit back, relax and shop online for your Independence Day Gifts and any other decoration items you need for the celebration. You can find everything you needs online.
Save money - The biggest perk of online shopping is you don't need to bargain for discounts on MRP. Online shopping sites are full of offers and discounts on gifting items and decoration items during Independence Day. If you are planning to get an Independence Day Gifts, you need to check the online websites to get good discounts. When you shop for your Independence Day Gifts online you can easily save money by going through the discounts and offers. Also, many websites provide bank offers and wallet discounts on shopping as well. You can avail those offers and get an extra discount.
Compare Products - While shopping online you have the advantage of comparing products based on brand, price, specification, quality, and more. You can also compare the same product on different sites to know where you are getting more discounts or early delivery. Even if a product is out of stock on one website you can still find it on another. Online shopping gives you the ability to compare different products.
Special Discounts and Sale - Other than the usual discount on MRP of a product there are Special Discounts and Independence Day Sale Offers that you can avail on different shopping sites. The top shopping sites over upto 80% discount during the Independence Day Sale. You will find a crazy price drop on online shopping sites.
Gifting Purpose - Online shopping sites are great for sending gifts. If you wish to send Independence Day Gifts as a gift to your family or friend anywhere in India, then online shopping sites make it possible for you. You can shop for any Independence Day Gifts and deliver it at any address across India. Online shopping sites make it easier to send gifts to your loved ones.
Easy Refund or Replace - Online shopping helps you even when things go wrong. If you receive your Independence Day Gifts and it doesn't satisfy you you can place a request for replacing or refund. If you place a replacement request you will be able to replace your item with another item available on the online shopping site. If you place a refund request you will return the product and the shopping site would give you the refund for your purchase.
About Independence Day
Independence Day is yearly observed on 15 August, as a national celebration in India celebrating the nation's independence from the United Kingdom on 15 August 1947, the day when the names of the Indian Independence Act 1947, as stated by the UK Parliament, which gave the parliamentary government to the Indian Constituent Assembly came into impact. India still grasped King George VI as leader of the state till its development to the full republican constitution. India achieved independence following the Independence Movement wrote for largely non-violent revolution and civil violation. Since then, all the citizens of India got independence, and a right to live their own life. So, we shall all celebrate Freedom Day with pride and honour.
It's time to forget all the worries and shop restlessly with the shopping sites. Grab offers from Website and apply the coupon code for your latest purchase. Jai Hind!!!
Frequently Asked Questions
Q1. When is Independence Day Celebrated In India?
A1: Independence Day is celebrated on 15th August every year in India. This day is a holiday for all the people in India to enjoy the day by spending time while flying Kite and more things.
Q2. What to do on Independence Day?
A2: You can do it by cooking good food, Flying Kite, Go for a vacation, A Small get together with family and friends, watching flag hoisting either live or Television, and many more things.
Q3. Is there any sale during Independence Day?
A3: Yes!! There will be many sales that are coming on Independence day which are Amazon Sale, Flipkart Sale, Myntra Sale, Pepperfry Sale, and many more sales on your favorite products.
Q4. How much discount we can get during Independence Day?
A4: During the Independence Day Sale 2022 you can get up to a 90% discount on all major categories available on Amazon, Flipkart, Pepperfry, Myntra, and many more. You can also get additional discounts which are from the Bank's credit or debit card.
Q5. When does the Independence Day Sale generally start?
A5: Independence Day sales start after 7th August 2022 on major sites like Flipkart, Amazon, Myntra, Pepperfry, Paytm, and many more.

Join Telegram Channel & Get Instant Deal Alert

75,062+

participants