124 days ago
Best Noodle Brands in India - Atta, Oats, Rice & More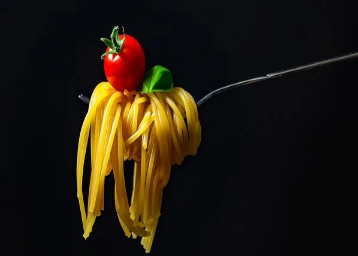 Eating noodles is a joy. You can have noodles in a soup for breakfast or stir fry for a quick snack. Due to the wide acceptability, you would find many different brands of noodles in the market. It sometimes becomes difficult for the customer to make choice because most of the them are same. 
If you are bored eating the same noodles then check out our list of best noodle brands in India. We have also mentioned the popular variants for each brand to provide you ample choices. With these brands, you get to choose plenty of choice aata, oats, and chicken noodles. 
Meanwhile, check out the best Mayonnaise Brands in India from here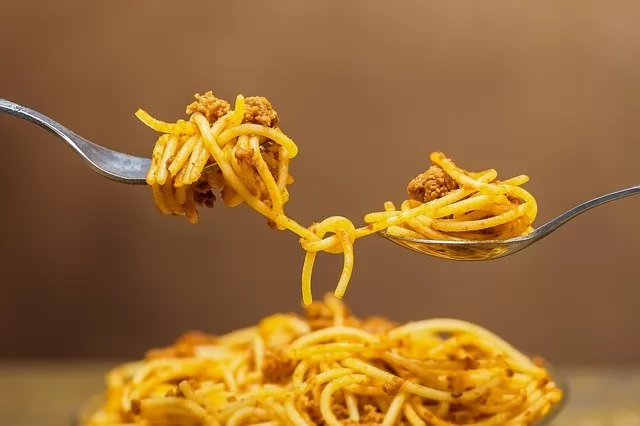 List Of Top Noodles Brands in India
| | | |
| --- | --- | --- |
| S.No | Noodles Brand in India | Buy Now |
| 1 | Maggi | |
| 2 | Sunfeast Yippee | |
| 3 | Patanjali | |
| 4 | Knorr | |
| 5 | Ching's | |
| 6 | Saffola | |
| 7 | Top Ramen | |
| 8 | MasterChow | |
| 9 | Smith & Jones | |
1. Maggi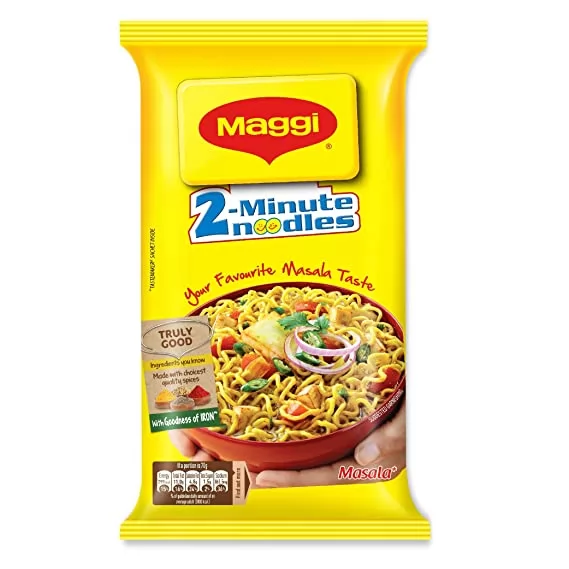 Maggi noodles are so popular that you would have often people asking for Maagi instead of asking for a pack of noodles. 
Maggi has become synonymous with instant noodles. It was only when the brand was banded people started looking for other options. But shortly, Maggi was back as a relief to the loyal customers of the brand. 
Maggi noodles are manufactured by Nestle. It is the most loved food brand in India. 
While Maggi Nestle 2 Minute Instant Noodles pack is the most popular and accessible variant, the brand has come up with multiple options for noodle lovers to provide variety.
Popular Variants of the Brand
MAGGI NUTRI-LICIOUS Oats Masala Noodles

Maggi 2 Minute Chicken Noodles

Maggi Nutri-Licious Veg Atta Noodles

Maggi Nestle Cuppa Noodles

Maggi 2-Minute Special Masala Instant Noodles
2. Sunfeast Yippee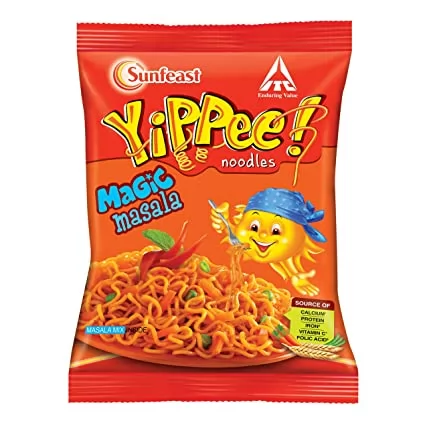 The brand has gained popularity recently. The USP Of this brand is the noodle cake is round in shape. Yippee promises to provide more long and slurpy strands. Sunfeast Yippee Magic Masala Noodles are the most popular variant of the brand. But the other variants are equally good. If you are yet to try then you should definitely taste it as each variant has a unique flavor. 

Popular Variants of the Brand
Sunfeast Yippee Noodles - Magic Masala

Sunfeast Yippee Noodles - Mood Masala

Yippee Power up Masala

Quik Mealz Chicken Delight Noodles
3. Patanjali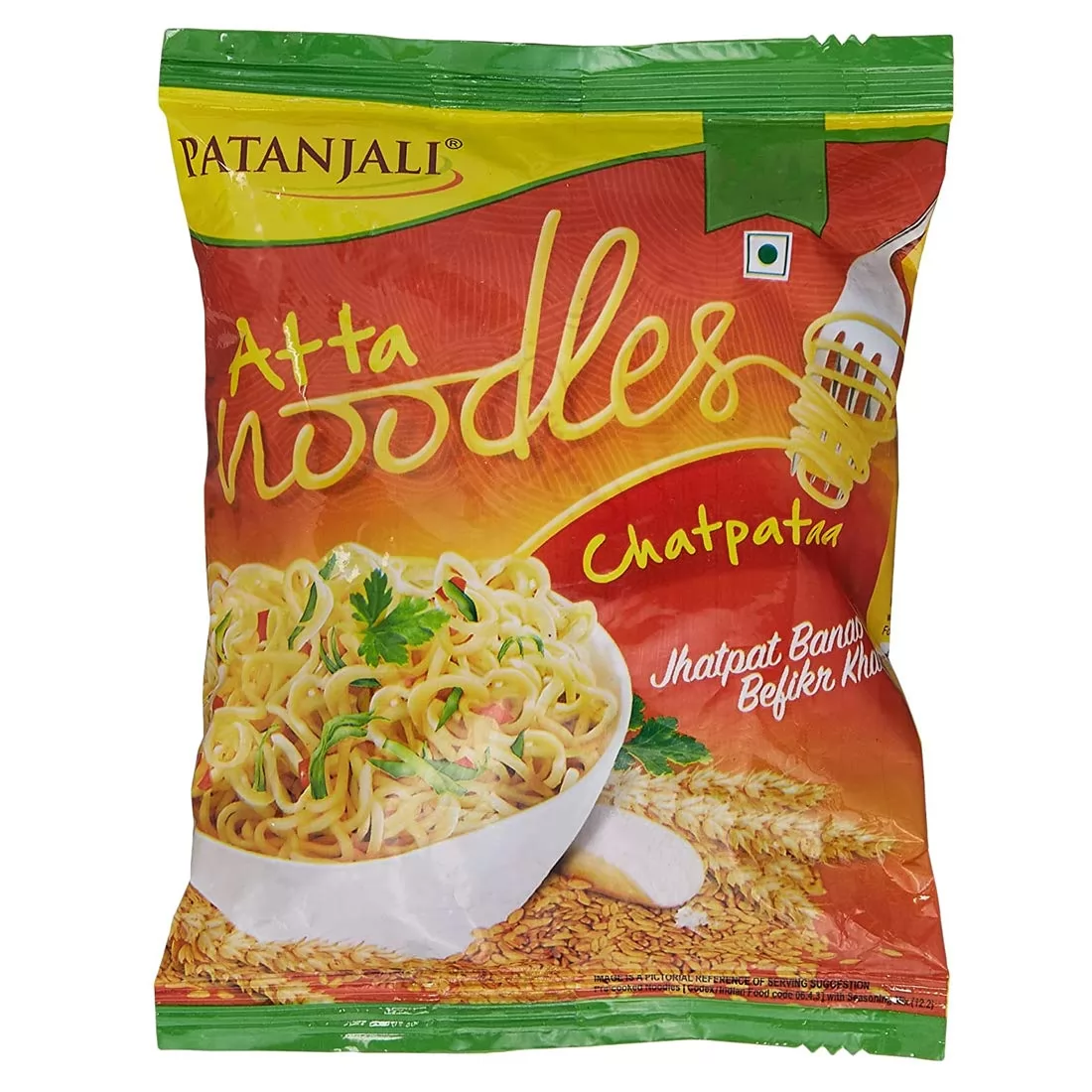 Patanjali is a brand that has become a household name with its products that promise to be natural and free of chemicals. The brand has many products in the market including Patanjali noodles. It is among the first brands to introduce atta noodles in the Indian market. 
While the Patanjali Atta Classic Noodles are very popular, other noodle variants of the brand are also catching up fast in the market. You can easily order all the variants of Patanjali Atta noodles from their official website or a store near you. 

Popular Variants of the Brand
Patanjali Atta Noodles Classic

Patanjali Atta Noodles Yummy Masala

Patanjali Atta Cup Noodles Chatpata

Patanjali Atta Noodles Desi Masala

Patanjali Atta Cup Noodles Yummy Masala
4. Knorr
Knorr introduced the concept of soupy noodles. This concept is an instant hit among a lot of noodle lovers. It brings a new twist to the regular noodles. Knorr noodles are a great combo of soup and noodles at the same time.
You also get to choose from a range of tastes and flavors which include Knorr Chinese Noodle Schezwan, Mast Masala Soupy Noodles, and Knorr Chinese Noodle Hot Spicy.
All these variants are unique and readily available as well. There is not much difference in price so you are not spending extra bucks for this unique taste. 
Popular Variants of the Brand
Knorr Soupy Noodles, Mast Masala

Knorr Italian Noodles - Cheese & Herbs
5. Ching's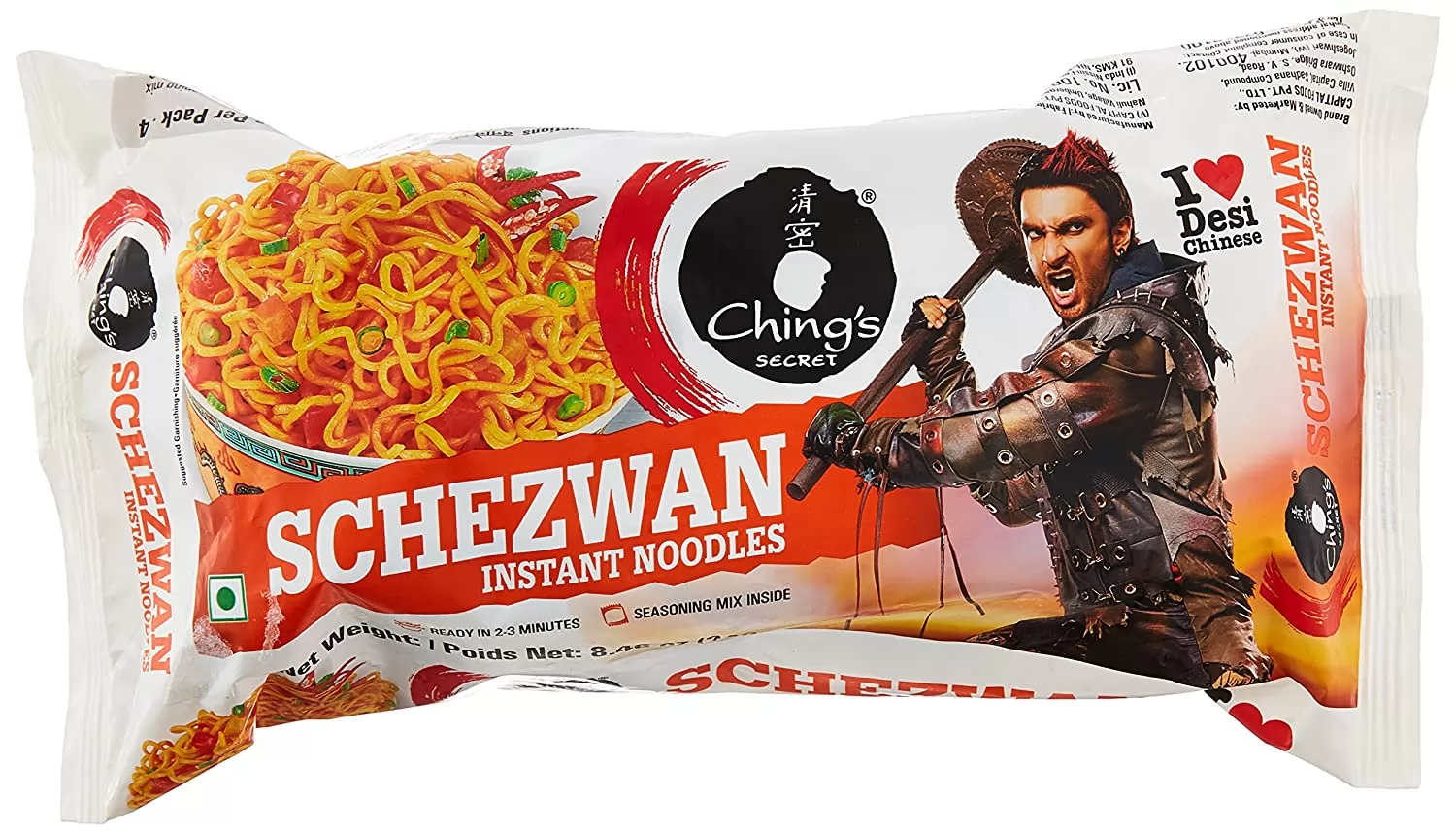 Ching's as their tagline suggests is a desi Chinese brand. It is an Indian brand with a range of products such as soups, noodles, chutneys, sauces, and instant meals. Ching's had widened the choice for desi noodle lovers with its mind-blowing mix of Indian masalas and Chinese spices. 
With Ching's, you get to choose from different noodle variants and each one is unique. You can choose from Schezwan Instant Noodles, Singapore Curry Noodles, Manchurian Noodles, and Hot Garlic Noodles. So they are enough variety to suit every mood. 
Popular Variants of the Brand
Schezwan Instant Noodles

Ching's Secret Singapore Curry Noodles

Ching's Secret Manchurian Noodles

Ching's Secret Hot Garlic Noodles
6. Saffola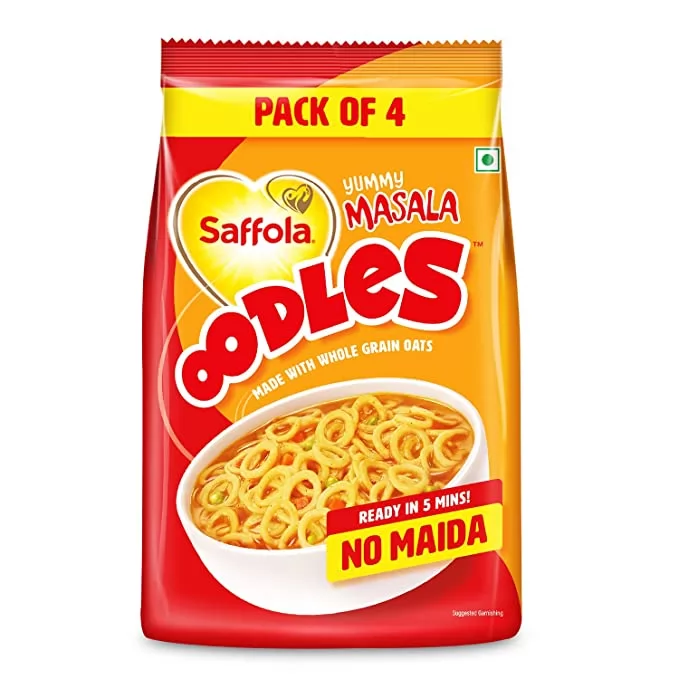 Saffola is a popular brand with its wide range of products such as edible oils, honey, oats, etc. The brand recently introduced its noodles in the market. Saffola Ring noodles are made with Wholegrain Oats, Sooji, and Real Vegetables. The mouth Watering Yummy Masala mix makes it delicious to eat. 
Unlike other brands, Saffola noodles contain no maida. These ring shape noodles are perfect for a fun snack time. Currently, they have only one variant available in the market and we expect them to make introduce more noodle flavors soon. 
Popular Variants of the Brand
Saffola Oodles Yummy Masala
7. Top Ramen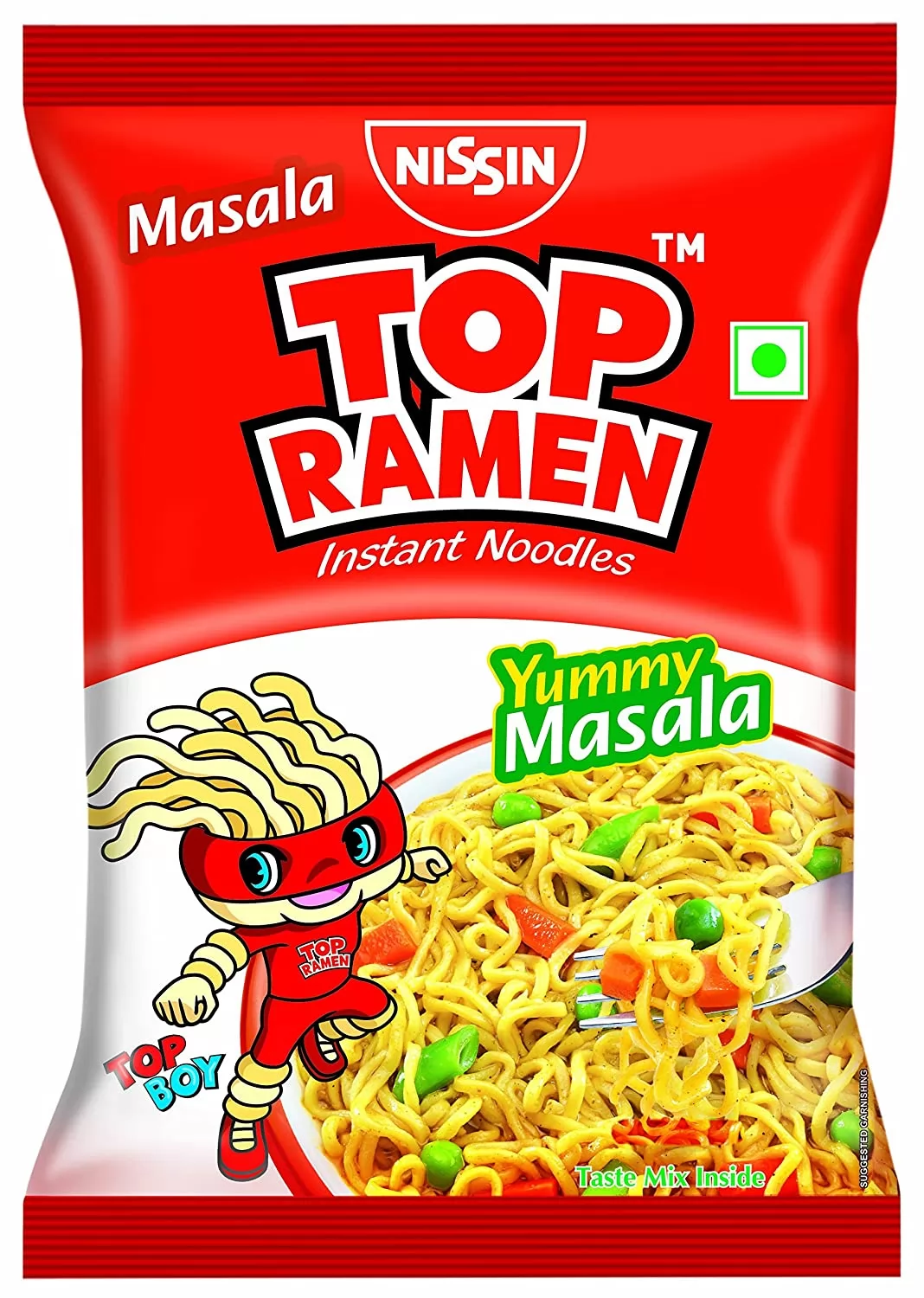 The presence of Top Ramen on our list is no surprise. It is among the best instant noodles brand that takes just 2-3 minutes to cook. Top Ramen noodles are available in various flavors such as masala, curry, chicken, shrimp, atta, and oats. You can also choose travel-friendly, cup noodles. 
Nowadays, almost every brand is providing customers with a wide range of options in instant noodles and Top Ramen is no different. The brand has been serving for a long time. It is also among the most selling instant noodle brands. 
Popular Variants of the Brand
Top Ramen Fiery Chilli Noodles

Top Ramen Chicken Noodles

Top Ramen Oat Masala Noodles

Top Ramen Cup Noodles Veggi Manchow

Top Ramen Curry Veg Noodles
8. MasterChow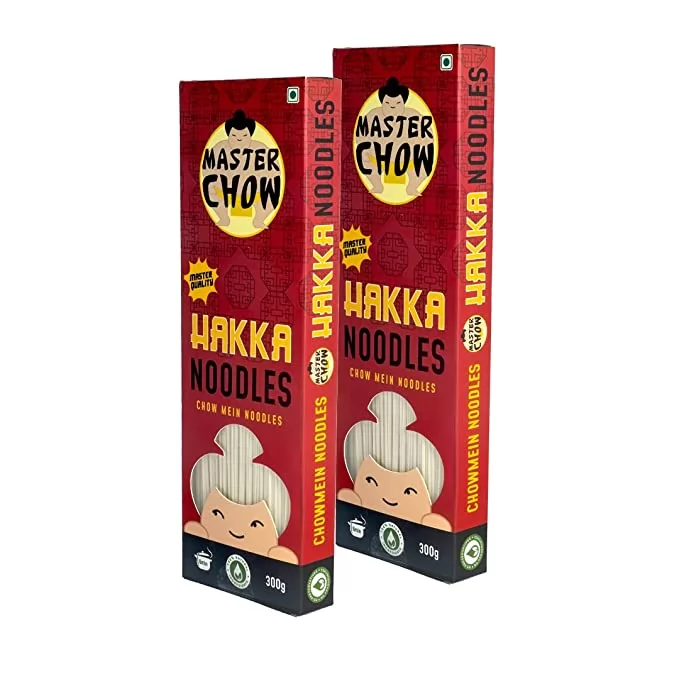 If you want to try the authentic Chinese taste at home then MasterChow noodles are a must-try. They are available on Amazon. You get to choose from different flavors and variants of noodles from the brand. It is a slightly premium brand. The choices available include Hakka noodles, Udon noodles, Whole wheat noodles, and Ramen noodles. 
MasterChow noodles promise restaurant-style taste in just 10 minutes. Also, the noodles are preservative-free. You can also try their Noodle Kit which includes a range of sauces for the perfect experience. 
Popular Variants of the Brand
MasterChow Hakka Noodles

MasterChow Udon Noodles

MasterChow Whole Wheat Noodles

MasterChow Ramen Noodles
9. Smith & Jones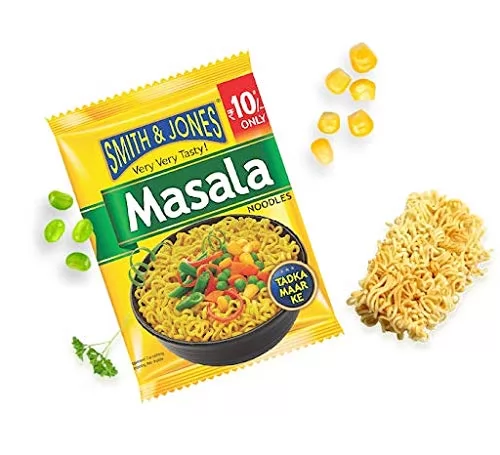 The brand combines international cuisines with local flavors. If you like to explore global flavors then Smith and Jones is a brand that you must definitely try. The product gives a taste of international flavors with products such as pasta, cooking pastes, ketchup, and noodles. 
Smith & Jones Masala Noodles are easy to prepare in less than 5 minutes. There is no need to add salt, sauce, or spices.
Noodles in different shapes, colors, and flavors are an essential part of Asian cuisines. There are different types of noodles and each one has its specialty. The popular variants of noodles include Egg Noodles, Soba Noodles, Ramen Noodles, Udon Noodles, and Somen Noodles among others.
Different Types of Noodles
Egg Noodles
It is a common type used mostly in Asian cuisines. It is made with eggs, wheat, and water. Egg or E-fu noodles are available in different shapes - thick, thin, dried, flat, and round. These are used in a wide variety of dishes - soups, salads, and main course. They can be easily cooked in a matter of few minutes. 
Ramen Noodles
These are mostly found in Japanese cuisines. Ramen noodles are long and curly. They are made from eggs and wheat. Ramen noodles are mostly used on soups and main-course dishes. 
Udon noodles
These are part of South Japanese cuisine. Udon noodles come in different shapes with varying thicknesses. They are cooked in boiled water before use. This variant is mostly used in soups. 
Soba Noodles
It is a northern Japanese variant. Soba noodles are made from buckwheat. They can be used in a variety of dishes. 
Rice stick noodles
These are flat and translucent. They are sold in bundles. Thickness varies and you can choose based on the recipe which you want to uses. They are mostly used in soups, salads, and stir-fry dishes. 
Choosing the Best Noodle Brand In India
When it comes to choosing the best noodle brands, the price and taste are the two most critical factors. However, in the recent past, the brands have also made available healthier options in the market which include atta and oats noodles. 
If you are buying noodles online then the choice available will be much broader, as all the variants are easily available online. As far as price is concerned there is not much difference. There are few premium brands available as well which cost slightly more, but generally, the difference in price is not that big. 
It mainly comes down to taste. And you can try different brands and their flavors to treat your taste buds to new varieties. With these instant noodle brands, we will be never short of choice. 
Best Brand For Atta Noodles
The popularity of atta noodles has increased in the recent future. And more and more brands are making available atta noodles. Usually, the noodles that are available in the market are made with maida which is not considered healthy. 
If you are also eating the regular maida noodles then you can also try atta noodles. Since the popularity so gradually increasing, you can easily find atta noodles at a store near you. But you specifically need to mention Atta noodles otherwise they will provide you regular pack. 
Atta noodles provide a healthy snack option, but most people don't like the taste. But if you prefer health over taste then you should definitely switch to atta noodles. Some of the top brands for atta noodles are:
Maggi

Patanjali

MasterChow
Oats Noodle Brands
Oats noodles are the most recent entry. Some of the leading brands such as Maggi, Top Ramen, and Patanjali have already introduced oats noodles in the market. These are specially designed for health-conscious people.
Oats are considered a superfood with many health benefits. Now, you can even try your favorite noodles with the goodness of oats. As the trend becomes more popular, we can expect more and more brands to introduce oat noodles in the market. 
Maggi

Top Ramen

Patanjali
Fun Facts about Noodles
The first noodle was made in China, 4000 years ago.

Noodles were once considered a luxury item

First instant ramen noodles were created in Japan.

Noodles are the cheapest meals to eat.

The Yokohama Cup Noodles Museum in Japan is dedicated to the world's first instant ramen noodles,

They come in a variety of ingredients such as wheat, rice, buckwheat, oats, and more.
So that's all about the best noodle brands in India. We are sure you would have some information about these brands but the variety made available for each brand would be surprising. Because some of the flavors and variants are not available at brick-and-mortar stores, you can buy these variants online only. If you are bored eating regular noodles then these brands are a must-try to refresh your taste buds. 
Frequently Asked Questions
What is the best noodle brand?
Maggi, Sunfeast Yippee, and Top Ramen are among the best noodle brands in India. These brands make available noodles in different flavors to take care of your taste buds.
Which is the best instant noodles in India?
Maggi, Top Ramen, Sunfeast Yippee are among the best instant noodles in India. You can also try brands such as saffola, Smith & jones, and Ching's. 
Which noodles is healthy in India?
You can choose from wheat, atta, and oats noodles if you are looking for healthy options. Atta and Oats are considered healthier in comparison to Maida noodles. The top brands such as Maggi, Patanjali, and Top Ramen make a variety of options available for customers in India. 
Is Yippee better than Maggi?
Both brands have different taste, and which one is better may vary from person to person. Yippee and Maggi are considered among the best instant noodle brands in India. 
Which is the most tasty noodles in India?
All the top brands have a unique taste. If you like spicy then Ching's can be a great choice. If your prefer soupy noodles then You can try Knorr. 

Join Telegram Channel & Get Instant Deal Alert

75,062+

participants