202 days ago
Best Online Food Ordering Sites
Your tongue wants to have Chinese but you don't know any decent place nearby. You are paying full money but aren't satisfied with your canteen food. We all have been through these situations.
Trust me eating good food is like worship, it betters your mood and keeps you happy, but what to do when you don't know about a decent temple or in this case a restaurant.
Worry Not !!!  We have compiled a list of the best online food ordering sites available in India for food delivery. Not only you will be able to search for an excellent restaurant but You will also get best offers on Food.
These delivery services have reviews and ratings based on which you can select your restaurant for delivery. You can also get any cuisine as per your cravings today. So, scroll down and let the hunger begin.
Earn Rs.50 Now. Get Rs.50 by signing up on FreeKaaMaal.com. You can withdraw the same to your paytm wallet or bank account. Click on the link now and earn instantly or copy code - 109373.
Top 5 Online Food Ordering Sites
| | | |
| --- | --- | --- |
| Food Ordering Site | Site Link | App Availability |
| Swiggy | | Yes |
| Zomato | | Yes |
| Faasos-EatSure | | Yes |
| Domino's | | Yes |
| Fresh Menu | Fresh Menu | Yes |
1. Swiggy
Swiggy is another very popular website used by foodies in India also it is one best site to order food online. It is no less than Foodpanda, in fact in certain cities the number users for exceeds any other website. It too has a very large collection of the database for restaurants and hotels. With over 10,000,000+ downloads on google play store and a rating of 4.2, the service proves its mettle.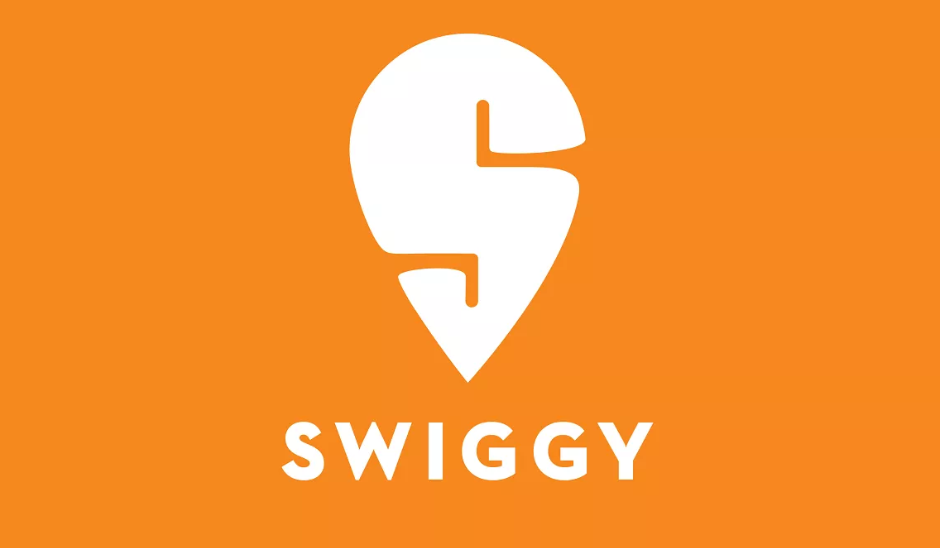 Features
Swiggy offers you no minimum order which means you can order anything from any range.

You can track your live and get the status of your delivery.

Swiggy delivers you fresh food and that to on time.

They operate in major cities like Ahmedabad, Delhi, Bangalore, Noida etc.

They have various sections for popular food around you, offers around free delivery, what's new etc.
Offers on Swiggy
Get free delivery on orders.

Use code PAYTMSAVE during checkout and get a cashback of Rs. 25-100 

Get 50% off on selected restaurants use code WELCOME50

Get 20% off on all Selected Restaurants. Use Code SWIGGYIT

Get 60% off onOven Story Pizza. Use Code STEALDEAL. 

Get 20% off up to Rs.100 on orders above Rs.400 + Up to Rs.100

Get 50% off up to Rs.100 and Flat Rs.30 cashback with Paytm
Swiggy Reviews
Swiggy just like Foodpanda also has very large database of restaurants for food delivery. Make sure you select the best restaurant to have the best service experience by Swiggy. In order to have a better understanding regarding Swiggy, read the reviews below
Swiggy is one the best delivery service serving you hot and fresh food.

Ordered a boneless biryani and that was ordered in time.

I got my order 15-20 minute before the ordered time.

I waited for almost an hour while the order was supposed to be delivered within 30 minutes.
2.Zomato
Zomato is one of the biggest rivals of Swiggy in India. The food delivery service has been delivering food in all the major cities in India. Zomato has actually gained a huge population of dedicated customers in a very short time. The company has already expanded in many major countries and now in India too. The user can easily enter his location and search all the food delivery services with just a click.

Features
Order food online at just a single click.

You can even book a table using the application.

They have a one-click option for your all your customized meals like Breakfast, Lunch, Dinner, Brunch etc.

They also show you popular locations around you to dine in or order food from it.

With Zomato Gold you can avail a great deal like 1+1 free in the best restaurants around you.
Offers on Zomato
Zomato Pro offer gets an Extra 10% OFF - Available on orders worth Rs.500 and above.

Get 60% off upto Rs.120, Use Code TRYNEW on selected restaurants

Get 40% off Up To Rs.80. Use Code ZOMPAYTM on selected restaurants

Get 50% off Upto Rs.120, Use Code- SIMPLPARTY on selected restaurants
Zomato Reviews
Zomato is another big name in the food delivery industry. Just like any other food delivery service zomato gives you access to multiple restaurants around you. With a big service, it becomes ultimate that things can sometimes go down. So, read down below the reviews of Zomato to have an understanding of the service
I am a big time foodie and Zomato helps me with it.

Zomato helps you find out restaurants nearby your place.

Best application for hotel and restaurant industry.

The application helped me select the best restaurant from all over the city.

Support and service can be poor sometimes.
3.Faasos- EatSure
Faasos, now rebranded as EatSure, has already spread its roots in the food delivery business in major cities like Mumbai, Bangalore, Hyderabad etc. The food delivery startup started in 2011 and is giving competition to big brands in certain cities. The app and the website offer various customizations. Also, You get different payment methods like Cash on delivery and payment via credit/debit card. You can also track your order in real-time.
It has been rebranded as EatSure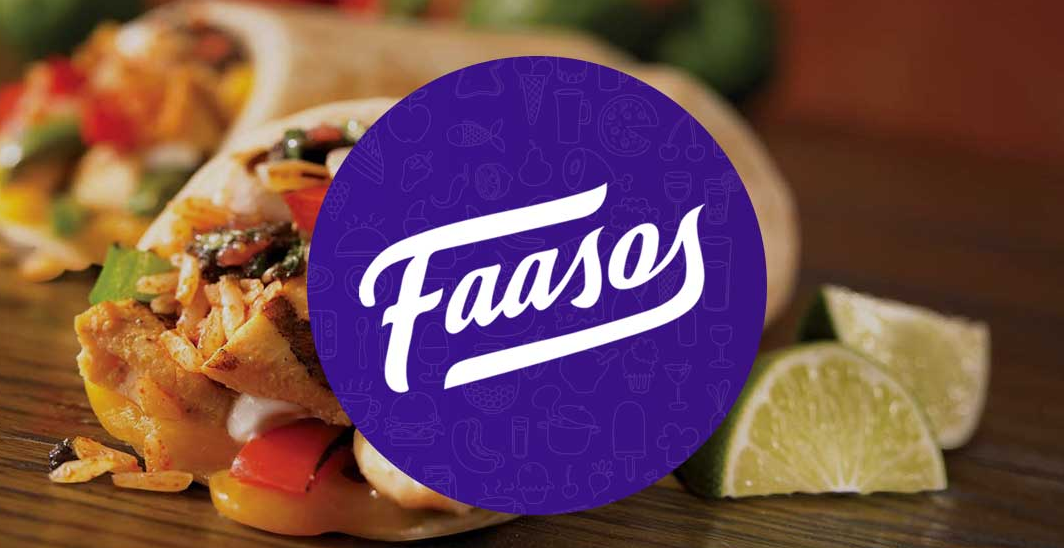 Features
Delivering in almost 15 major cities all across India.

Select your meals from the curated list of Faasos like Breakfast, All day lunch, Signature wraps, A La Carte etc.

Download the app for your smartphone both IOS and Android.

It's never too late for parties, Give order for your parties in no time.

Be a regular customer and be Faasos Elite and get benefits like prioritized delivery, order now and pay later, get premium deals etc.

100% cashback if they fail to deliver on time.
Offers on Faasos-EatSure
Get All the selected restaurants offers.

Get 50% off on all orders on using the code TRYNEW

Get huge discounts with EatSure
Faasos- EatSure Reviews
Faasos is an established name in the industry. It is delivering food in almost 15 major cities of India. Faasos has been known for its rolls but what about other food items. So, make sure about the service beforehand by reading the reviews down below.
Faasos is good for flavorful rolls and your cravings for snacks.

Good food but worst service possible.

Had my "OMG" moment with Faasos lately.

Chicken tikka roll was pure perfection.

You need to order roll if you are a roll lover.
4.Domino's
Who doesn't love Pizza and who doesn't know about Domino's if they love Pizza? It is one among the top food chains in India and around the globe with delivering Pizzas to your residence. They also offers a wide range of other products from pasta to beverages. The company is among the pioneers in the online food order sites for food delivery also they have a vast majority of restaurants in all the major cities across India.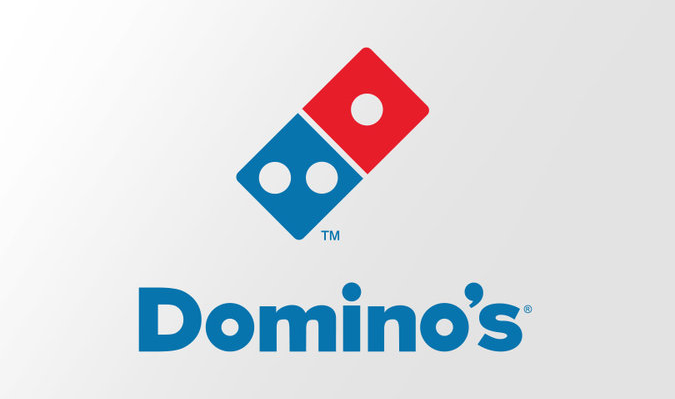 Features
Get a wide range of pizzas with different crust along with beverages, pasta, bread, dips and more.

They offer you both veg as well as non-veg options for your cravings.

Get daily offers on Domino's and get your pizza at the best prices possible.

They deliver in all the tier 1 and many tiers 2 and tier 3 cities.

They have multiple payment options including cash on delivery.
Offers on Domino's
Get Up To 50% Off On orders with Domino's Howzzat Offers

Save Rs200-Rsa..250 with Meals for four offers.

Save Rs. 100 with Meal for two offers

Save Rs.400 on party Combos
Domino's Reviews
Domino's is a very big food chain and they also deliver your favorite Pizzas at your doorstep. It also has a large number of the restaurant. Domino's uses freshly prepared dough so the taste of the pizza can vary from place to place, therefore, read the reviews down below.
Veg loaded pizza was good with a thick base and the dough used was soft.

Service could be a little slow.

Got the wrong pizza but had the replacement very easily.

Domino's has improved its quality with bigger topping, butter sauce, and cheese.
5. Fresh Menu
Fresh Menu is a food-delivery site that allows you to order meals that get delivered instantly. It provides food to the major cities, including -Delhi, Mumbai, Bangalore, and Gurgaon. It was founded in 2014, and it helps get your favourite cuisines delivered right to your doorsteps.
Features
Get free delivery on orders above 499

Get a Large pass and earn flat discounts

Get Fresh Pass and avail of 20% off on it

A wide variety of restaurants

It offers deliveries to many locations across the city.
Offers On Fresh Menu
Get 50% Off Up To Rs.100 Use Code- FMFIFTY

Get Rs.150 Cashback with Mobikwik

Get 10% cashback upto Rs.50 using PayZapp. Minimum transaction value Rs.350

Get 41% Off with Dhani OneFreedom Card

Buy Large Pass Now and get instant cashback of Rs 1000
Fresh Menu Reviews
With Fresh Menu, you get the best discounts and offers

You get fast delivery of food with a Fresh menu

A variety of restaurants are listed, so you get various options to choose from.

You get all-day breakfast options- a rare feature. So it is a good option for light and snack filled meals.
Things To Keep In Mind While Ordering Food Online
Quantity: Check out the quantity that is being offered to you whether it is sufficient for you. Some websites offer a meal like "meal for two" or "meal for one" but it is simply not enough for you.

Quality: It is the most important aspect of the food that is being offered to you. The quality of the food ensures both taste and health because you won't like a stomach ache after a satisfying meal.

Price: Check for the best prizes available for your meal before ordering food.

Coupon and Offers: Before ordering food checkout for coupons, deals and promo code to save money.

Delivery Time: Select the service that offers the best time of delivery otherwise the food you'll get won't be as fresh and hot.  

Delivery Charges: Check for the delivery charges, some services offer free delivery while other deliver free with a minimum order of certain price.

Reviews: If you're aren't aware of the restaurant you're ordering from then always read it's reviews and ratings to get the best experience ordering food.
So, these are the best online food ordering sites in India. You can avail the best offers and the best quality from these top food ordering sites. Wait! this is not enough for our lovely users we have something more for you people. Click On The Button To avail the best Offers on your favorite food.
Frequently Asked Questions
Q.Which is the No one food delivery company in India?
A.There are many good food delivery sites in India. Among them, Zomato, swiggy lead the list.
Q.What is the most popular food ordering app?
A.Zomato has an excellent user database that loves to order from the site and the app.
Q.Who orders food online the most?
A.Young students and working professionals who live outside their home town order food online the most

Join Telegram Channel & Get Instant Deal Alert

75,062+

participants