9 days ago
How to Use Supercoins in Flipkart?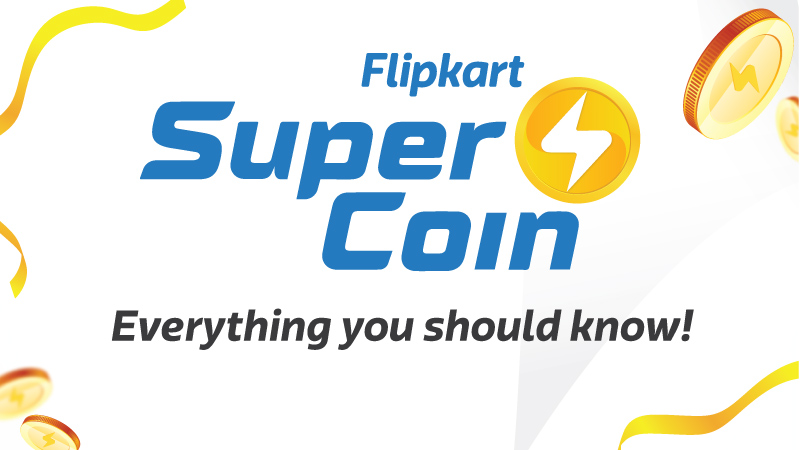 Flipkart has a "Plus" program to provide premium benefits to users. If you use this website to shop online then you know that Flipkart Plus is essentially free with a lot of benefits.
In addition to shopping for the latest fashion at great prices, here is what else you can get.
The e-commerce giant offers 4 SuperCoins on every Rs. 100 spent. The points thus accumulated by customers can be used to buy products, mobile recharge, free services, and more. You can redeem your SuperCoins to buy products for Rs. 1, among other benefits.
For more details on how to use Flipkart SuperCoins, scroll down.
In case you do not know how to check flipkart supercoins, we have a dedicated article for that which you can check out.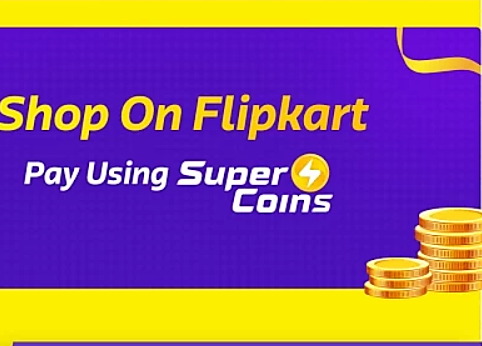 What is Flipkart Supercoin?
Supercoin is the customer rewards program of Flipkart. Customers get rewarded for every purchase on Flipkart. Once they earn 200 Supercoins they become Plus members. 
And once they become a part of the loyalty program, they can redeem Supercoins for various benefits. In addition to purchases on Flipkart, customers also get reward points or Supercoins for recharge, bill payment, and travel bookings. 
Flipkart also rewards customers for the transaction on partner apps and websites such as Ola, Urban Clap, Oyo, and Zoomcar among others.
Whenever you place an order with Flipkart and that order is delivered successfully, you will earn supercoins depending upon the amount of your order purchased. 
Remember that SuperCoins has a validity of 1 Month.
How to Use Flipkart Supercoins?
Here I am going to tell you how to use supercoins in flipkart while shopping. Flipkart Plus members can use supercoins for different purposes and avail of different benefits. If you are a Flipkart Plus member, you can pay for select products using your Supercoins.
There is also the option to buy coupons and GVs, and redeem exclusive deals across partner sites. You can also use Supercoins to book flight tickets on Flipkart App. Here are some of the top benefits to avail yourself with Flipkart Super coins
Pay for products using Supercoins

Buy Coupons and Gift vouchers

Buy Exclusive Deals on partner sites

Book Flight tickets on Flipkart App
How to Redeem SuperCoins in Flipkart?
Want to know how to add SuperCoins in Flipkart. Read the below mentioned points.
Login to your Flipkart Account

Click on Plus Zone from the menu

Scroll down to see Rs. 1 store

Click on explore now to see products

Select the product you want to purchase

Make sure you have enough Supercoins in your account

Pay Rs. 1 to get the product 
How to Earn Supercoins on Flipkart?
There are mainly 2 ways through which you can earn Flipkart SuperCoins. Check out the below mentioned points to know about them.
1. Through your Purchase
Flipkart Plus members earn 4 Supercoins on every purchase of Rs. 100. While non-plus members get 2 Supercoins for every Rs. 100 spent. You also earn Supercoins for transactions on Ola cabs, Oyo Rooms etc. 
Highlights
Plus Customer - 4 SuperCoins per Rs. 100 spent, maximum 100 Supercoins per order

Non-Plus Customer - 2 SuperCoins per Rs. 100 spent - maximum 50 SuperCoins per order
2. Through the Quiz Section
You can earn Flipkart Supercoins free as well through the contests and quizes. Check out the below mentioned steps to know how.
Earn extra supercoins for free by participating in various contests and quizzes. 

Open the Flipkart App Account

Go To Quiz Section Of The App 

Click on the 'Quiz' Banner

Play and Earn Supercoins
How to check my Flipkart SuperCoin Balance?
In the Flipkart Plus Zone, click on My Coin Balance to check the number of SuperCoins you have in your account.
Go to the Flipkart website or open the app.

Login to your account

Go to 'Flipkart Plus Zone. '

On the right, you will find 'My Coin Balance,' click on that.

You will see your Super Coin Balance on the left corner
How to Become Flipkart Plus Member?
Earn 200 Sueprcoins on Flipkart to get a Plus membership for free. No coins will be taken for the membership. Once you have 200 Supercoins, go to Plus Zone and click Join Now to get Flipkart Plus for free. With Plus membership, you also get early access sales. You also get access to many exclusive offers and free delivery of Flipkart assured products with no minimum order value. 
Top Benefits of Flipkart SuperCoins
Flipkart gives users lots of options to use Supercoins. You can use supercoins to get discounts on select products. In addition to that, it can be redeemed for various subscriptions. You can also avail benefits on various partner sites. 
1. Redeem Supercoins for Free Disney+ Hotstar Membership
Disney+ Hotstar is one of the top streaming platforms in India. Redeem your Supercoins for free VIP membership worth Rs. 499. Flipkart Plus members can redeem Supercoins to get a Disney+ Hotstar membership for free. To avail of the free membership offer, you need 499 SuperCoins. Watch all the Hotstar Originals, movies, sports, and shows for free. 
2. Redeem Super Coins For Gaana Plus Subscription
You can also redeem your Flipkart SuperCoins to get a free subscription to gaana plus. It is a leading music streaming service that comes with many benefits. Get a free gaana plus subscription for six months by redeeming 100 SuperCoins. Gaana Plus membership comes with many benefits that you can get for free with Flipkart Supercoins. 
3. Redeem Supercoins for a free AltBalaji Subscription
ALTBalaji is a leading OTT platform in India. Redeem your Flipkart Supercoins for free 1-year membership of the streaming platform. You need 250 Supercoins to claim free membership. With the free membership watch ALTBalaji original series for free. You get unlimited access to premium content for free. 
4. Redeem Supercoins for Discounts on products
Use your Supercoin balance to get discounts on select products. You can choose from products across different categories. For instance: You can redeem 50 Supercoints to get Rs. 100 off on groceries. 
Use Flipkart Supercoins to Get Products for Rs. 1
Yes, you can redeem SuperCoins in exchange for discounts on select products. With the exchange, you get products for as low as Rs. 1. Flipkart Rs. 1 products store includes Bedsheets, kettles, and more. Meanwhile, to get groceries for Rs. 1 check Flipkart Supermart offers.
The Walmart-owned company recently launched the Flipkart Videos service on its app. The service is free for all users. With the newly launched service, the e-commerce company is competing against Prime Video
During Big Billion Days, you can grab many discounts with Supercoins. 
Note: You need to be a Flipkart Plus member to redeem Supercoins and buy products for Rs. 1. If you are not a plus member first get the subscription by earning 200 Supercoins. 
What is Flipkart SuperCoin Pay?
Flipkart has also introduced the Supercoin pay feature. Now, you can pay 10% of your order value using Supercoins. This payment option is applicable on payment with select cards such as Slice cards. 
Once the user chooses the required payment mode, 10% off the order value will be payable using Supercoins. You can also use supercoins at select partner brands.
Use Supercoins balance for shopping.

Applicable on payment with select modes

Use Supercoins at select partner brands
Conclusion
I hope by now you know How to Use Flipkart SuperCoins. That is not all. You can avail many more benefits by redeeming your Flipkart Supercoins. The procedure to redeem remains the same, you need to select a benefit of choice
Recently, Flipkart made some changes to its plus program. The program was announced some time back to benefit customers. The coins earned by customers can be traded off for various benefits.
Make sure to share this article with the people who like to shop on Flipkart. Also, leave your valuable comments in the comment section given below.
Frequently Asked Questions
Q. How do I pay with Supercoins?
A. You can pay with the super coins by using supercoins price filter on the flipkart app to pay for your purchases.
Q. What is the value of 1 SuperCoin in Flipkart?
A. The value of 1 supercoin is Rs. 0.3348540000.
Q. How many SuperCoins is equal to 1 rupee?
A. 5 Supercoins equal to Rs. 1.6742700000.
Q How to Redeem my Supercoins?
A. You can redeem Supercoinsfrom the Supercoins Zone on the Flipkart app or website. Select a benefit of choice to redeem your Supercoins.

Join Telegram Channel & Get Instant Deal Alert

75,062+

participants