84 days ago
12 Best Heels Brands In India: Comfortable And Stylish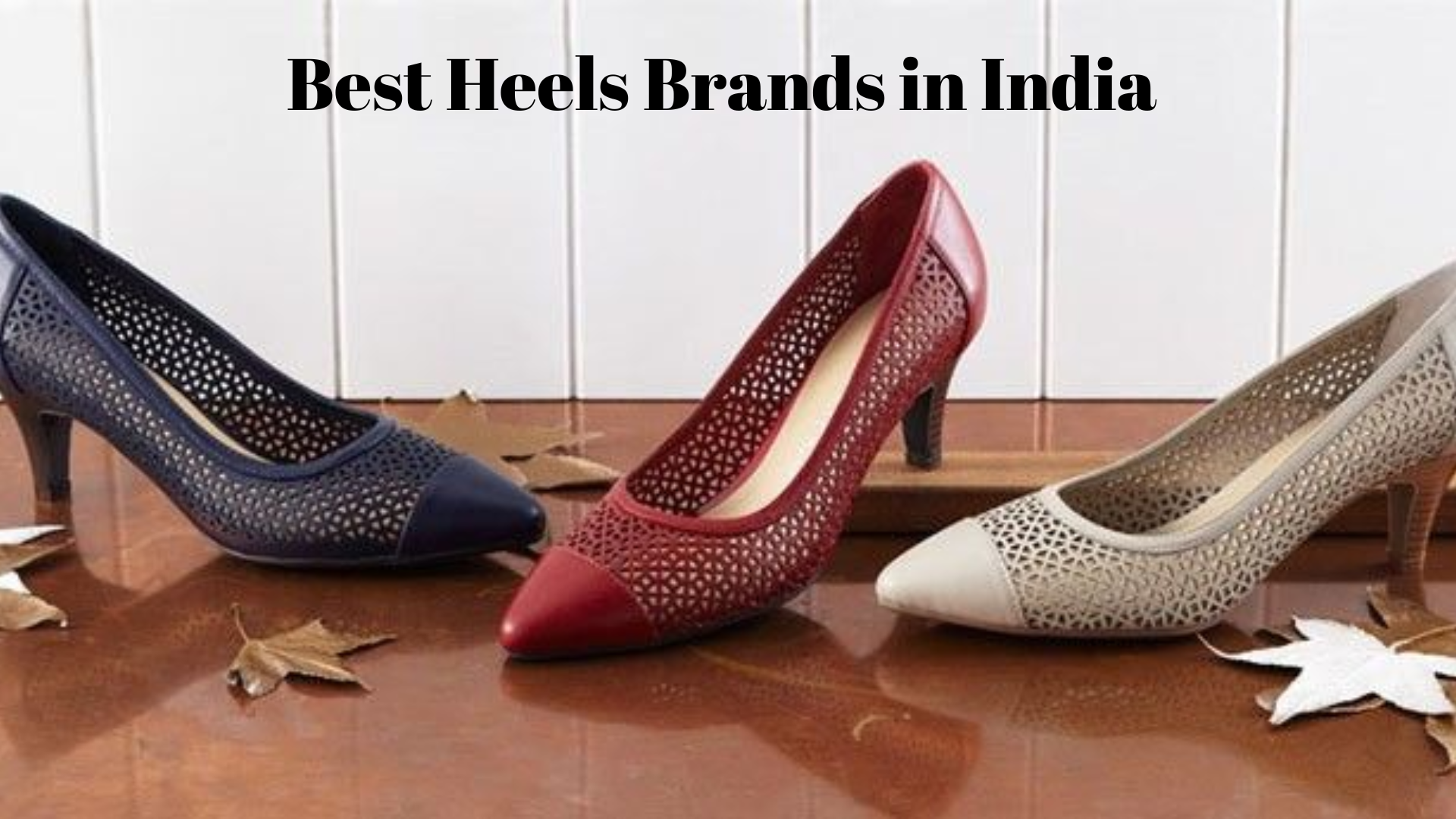 Are you looking for a heel brand that is comfortable yet stylish? If yes, then read this article to know about the Best Heels Brands In India. 
 Heels are considered to be an addition to your footwear collections as they can elevate your appearance. Women look stunning in heels - A look that they have aspired to get since their childhood. Whether you're going to the office, party, or any other occasion, heels can complement your appearance.
The common problem that many women face is the discomfort of wearing heels. But if you make the right choice while selecting the heels' brand, you wear them regularly.
To help you choose the right heels, we have provided you with a list of 12 Best Heels Brands In India. You need to select any of them depending on your budget and requirements.
The reason for heels being in demand is that it makes every woman look taller. After wearing heels, ladies look in a certain way that adds value to their overall appearance.
If you love wearing heels, scroll down further and choose the best brands for heels in India.
You can also check out the Top Footwear Brands for buying comfortable and stylish shoes, and sandals.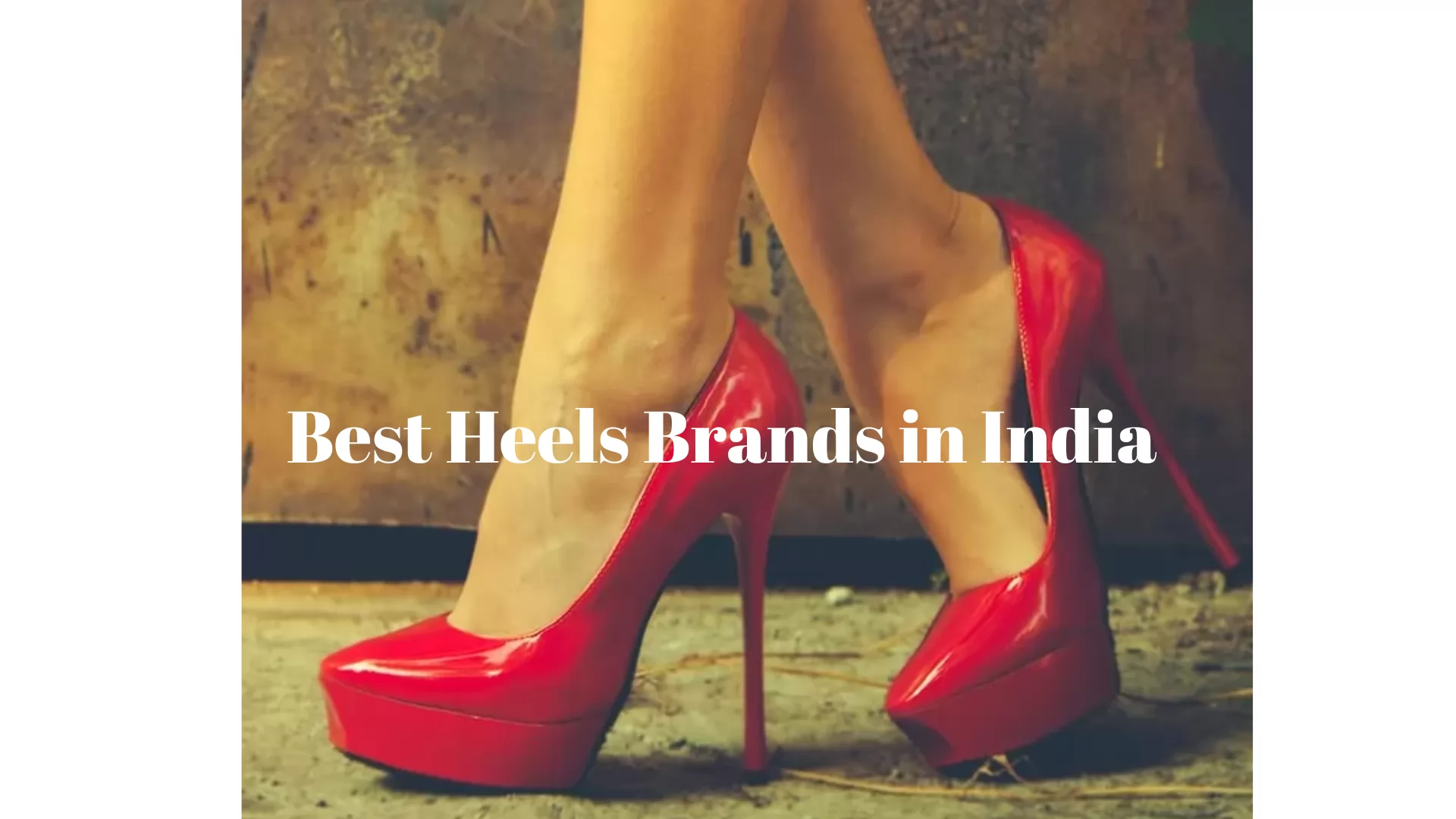 List Of 12 Best Heels Brands In India With Price
Here I have mentioned the precise details about the Best Heels Brands in India with their starting price list. If you are looking for detailed information about each brand, don't forget to scroll down and learn about your favourite footwear brands.
| | |
| --- | --- |
| Name of Heels Brands/ Logo | Price Range ( Starting From) |
| | Rs 1500 |
| | Rs 650 |
| | Rs 929 |
| | Rs 1832 |
| | Rs 1596 |
| | Rs 1456 |
| | Rs 1295 |
| | Rs 587 |
| | Rs 899 |
| | Rs 499 |
| | Rs 800 |
| | Rs 1200 |
Buying guide: Things to consider while buying your perfect pair of footwear
Choosing the right pair of heels is crucial in making you feel comfortable while walking because the wrong choice of heels can cause leg aches and several other physical issues. However, choosing the right pair of heels can complement the overall look of every girl. Heels elevate the look of all dresses, be it Indian wear or western wear.
So, keep a few points in mind while choosing a pair of heels for you or your loved one. 
Pick the right size & fit - You should always select the right size and fit when it comes to buying heels. Always try first, as every brand has a varied size chart. If not chosen perfectly, it can spoil the whole experience of wearing heels. You also might lose your confidence. That is why it is important to try first, then buy. 

Height of the Heels -  The second point you should consider before buying a pair of heels is the height of the heels. As the higher height of the heels can increase be risky for body parts. The maximum height can be up to 8 cm. 

Do the walk test- Don't purchase a pair of footwear without walking around before buying. Wear both shoes and roam around the store for a minimum of 6-7 minutes. 

Go for leather high-heels or suede footwear- Choose premium-quality leather shoes if you want your paws to be comfortable long-term. High-heeled shoes made of leather or suede or a combination of both can adjust to the shape of your feet. The material also saves your feet from becoming graze.

Examine the heel's placement and thickness- When choosing footwear, make sure to review where the heel is discovered. The footwear should be placed beneath your heel. The wider the heel, the more support it gives your whole body. 
Reviews of 12 Best Heels Brands In India
I have mentioned all the detailed information about Best Heel Brands for Girls in India below. Don't waste more time and get all the required knowledge about your perfect footwear brand.
1. Inc.5


Inc.5 is known for offering comfortable and stylish footwear. It provides several items like shoes, bags, flip-flops, and men's accessories. There is a variety of footwear available for women. If you are looking for affordable footwear that is branded and comfortable, you try this brand. It is one of the Best Heel Shoe Brands for Girls in India.
You can get the footwear of this brand from popular shopping websites such as Myntra, Amazon, and Flipkart. This brands also offers wedding heels for bride in India.
Key Highlights Of  Inc.5
Offers affordable prices 

Comfortable heels to wear

Brings out delightful heels, sandals and other varieties

Available on major online eCommerce stores
2. Bata

Bata corporation is among the most popular footwear brands in the country. This company was founded in 1894. Bata has a wide range of footwear, including high heels shoes, shoes, slippers for girls, and more, with a value for money approach. 
Bata is a brand that does not require much introduction. It offers comfortable and easy-to-wear shoes and sandals made-up of fine-quality materials. 
Key Highlights Of Bata
Available in all different sizes

Known for providing comfort and stylish shoes

Work on Contemporary design 

Come up with discount offers
3. Mochi

Mochi is an Indian brand that is based on Bengaluru. It offers various types of heels in India. It also provides shoes, ballerina slippers and several other kinds of footwear for ladies. This brand aims to bring a combination of comfort, looks, and style.
Key Highlights Of Mochi
52 outlets throughout the country

Footwears are comfortable and stylish

Offers Unique collections of heels

An inclusive range of footwear for ladies
4. Clarks

Clarks is a popular brand offering a large collection of casual footwear and shoes. This brand is not only limited the footwear for women. But they do have shoes for men as well. An extensive range of footwear is available, including boots, shoes, sandals, and sneakers for men and women.
Key Highlights Of Clarks
Offered heels are easy to walk

Ultra-wearable and comfortable

Uses high-level technology

Offers only wearable heels

Latest design 
5. Catwalk

Catwalk is a Gujarat-based famous brand. It offers a wide collection of heels, shoes, sandals and boots. If you are looking for a brand that is considered the most loved ladies' brand for footwear, you can try this brand. 
This brand is known for bringing up styles in proper coordination with the latest trends in Bollywood and Hollywood. You can buy the footwear of this brand from any popular shopping stores like Amazon, myntra, Flipkart, etc. 
Key Highlights Of Catwalk
Available Only in online stores

In coordination with the latest trends

Work on innovative plans

Provide the best-quality footwear

No compromise on the quality of the product
6. Hush Puppies

Hush Puppies is a brand with existence in 120 countries. It offers a range of footwear, including dress shoes, boots, casual shoes, and heel shoes for girls. 
You can elevate your style with these classic heels and sandals. This brand is known for offering contemporary designs with exceptional comfort. 
Key Highlights Of Hush Puppies
Contemporary, refined design

Offers comfortable and stylish shoe

Existence in 120 countries

Provide the best-quality footwear
7. Klaur Melbourne

Klaur Melbourne is an Australian fashion brand. It offers ladies' footwear that is made up of top quality material. It is a luxury heels brand in India that offer the best designs for ladies and teenagers. They have a team of dynamic and inventive designers that make the best-designed heels. This brand offers its products not only in Australia but also in the Indian subcontinent.
Key Highlights Of Klaur Melbourne
Offers best-design heels

Delivers ladies footwear 

Delivery in Australia and India

A team of inventive designers
8. Cortica

Cortica is a brand that was introduced in the Indian market in 2013. This brand has been popular due to a wide range of heels, flats, sandals, flip-flops and other women's accessories. This is the brand that you won't find in any local store. To buy the footwear of this brand, you can visit popular websites like Amazon, Myntra, and Flipkart. 
Key Highlights Of Cortica
Not available in local store

Guarantees 100% quality product

Provide durable and comfort products

Footwear with contemporary styles
9. Marc Lorie

Marc Lorie is the top heels brand in India that was founded by Arvind Kamboj and Jitin Goyal in 2014. This brand offers an exclusive range of footwear, including sandals, boots, innerwear, casual apparel, heel shoes, swimwear, etc. This brand offers its service across the country. And it is available on popular shopping websites like Amazon, Flipkart, and more. 
Key Highlights Of  Marc Lorie
A popular brand for women's items

Exclusive offers and discounts

Delivery service across the country

Offers durable items
10. CANVI

CANVI is among India's best affordable heels brands that offers a wide range of varieties in footwear. All the provided footwear are made up of using the best quality materials and contemporary designs. The best thing about this brand is that it is a very affordable and quality-driven brand in the country. 
Key Highlights Of CANVI
Offer best quality footwear

Easily Affordable rates

Footwears in contemporary

Comfortable heels 
11. Khadim's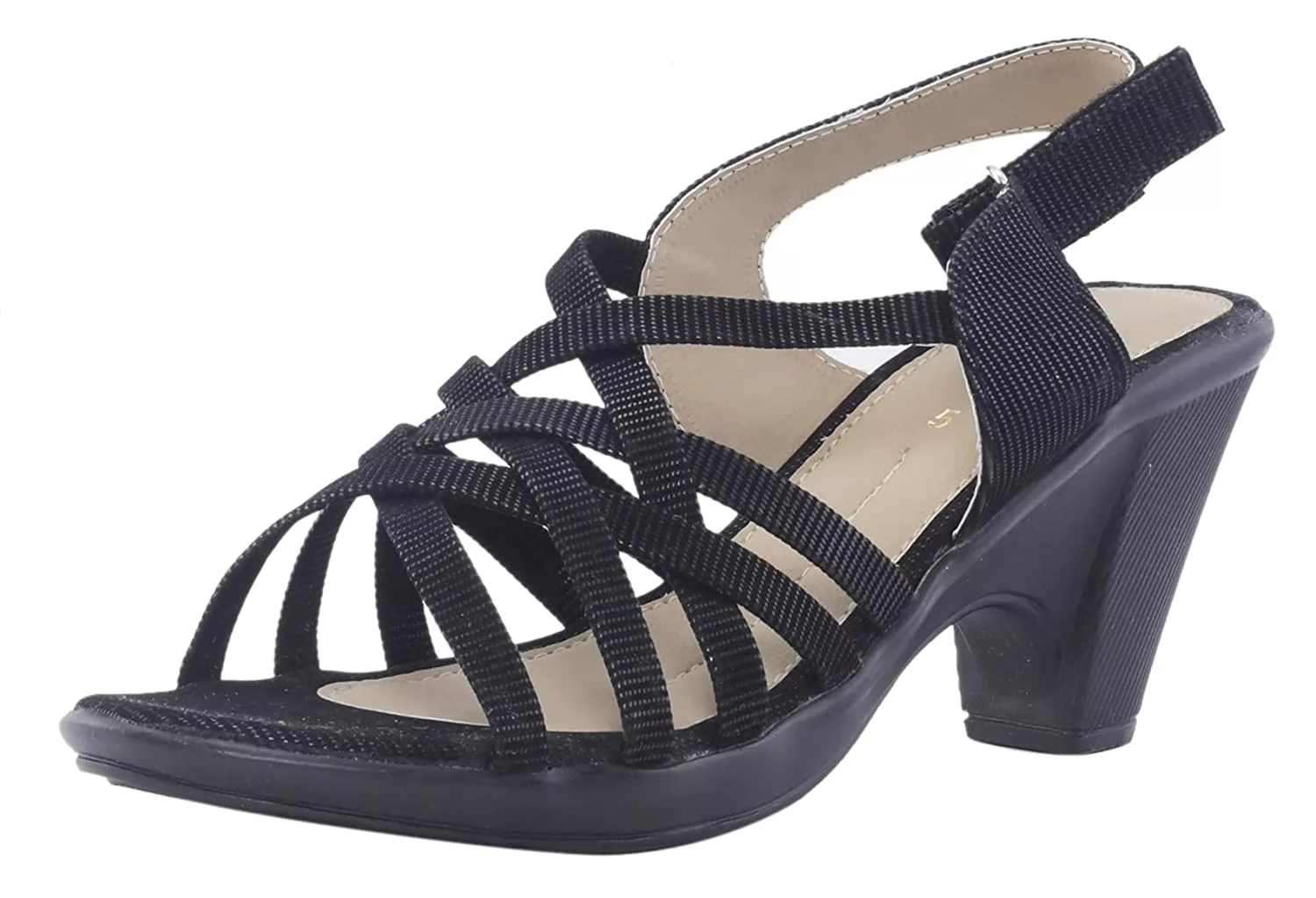 Khadim is a Kolkata-based Indian footwear company.  The founder of this company is Satya Prasad Roy Burman. The name of this company is also included in the list of India's most prominent fashion footwear businesses. This brand offers a range of footwear for men and women.  
Key Highlights Of Khadim's
An exclusive range of footwear

Collection of Fashionable and trendy footwear

Durable products

One of the most popular brand
12. DICY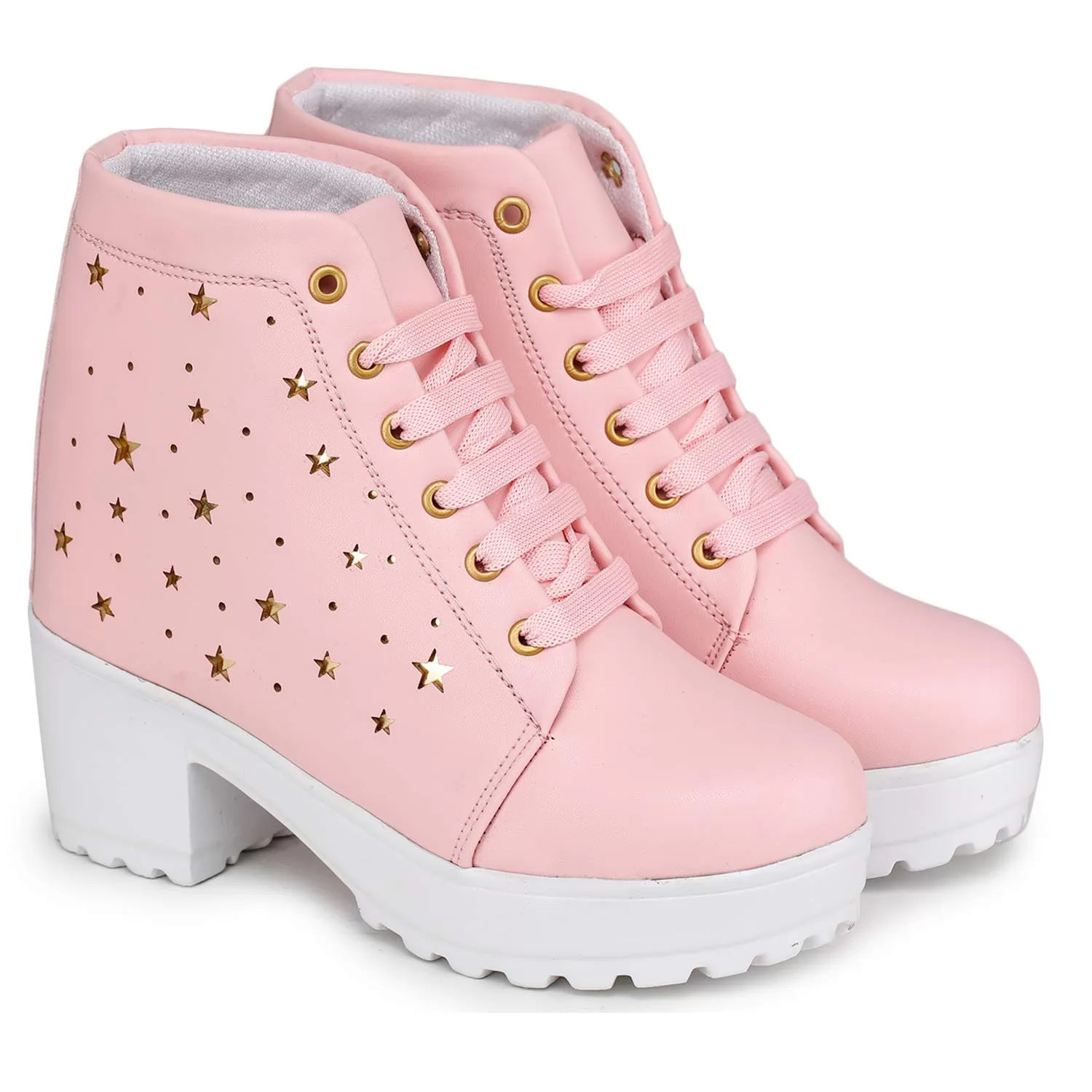 DICY is an Indian shoe brand. It offers a range of good quality footwear, including sandals, heel shoes, sneakers, flip-flops, and more. The brand is known to provide durable footwear.  This brand also offers a wide collection of footwear in modern designs. 
Key Highlights Of Khadim's
A wide collection of footwear

Top-quality footwear

Known for comfort and durability
Types of Heels
There are plenty of heels present in the market. So, here I have mentioned some popular types of Heels which you may going to love. 
| | |
| --- | --- |
| Types of Heels | Images |
| Block Heel | |
| Cuban Heel | |
| Comma Heels | |
| Cone Heel | |
| Decorative Heel | |
| Flare Heel | |
| French Heel | |
| High Heel | |
Conclusion
If you have not chosen your heels wisely, they can hurt your feet badly. It is essential to select the best comfortable heels brands in india. We have chosen the best heels brands in India for your convenience. All you need to do is to select one of them because all of the above heel brands ensure the inclusion of comfort, style, and innovation in their heels. I hope this article provides you with enough information about your favourite footwear brand. Read and Share this article with your friends and family.
People Also Ask 
Q. Which brand is best for high heels?
A. There are several brands that offer high heels in the market. But all of them are not ensuring the quality of the footwear. To help you out, we have curated a list of 12 best heels brands in India that you can choose from. 
Q. Which is the No 1 footwear brand in India?
A. Check out from top 12 best heels brands that are known for providing the best-quality footwear. After seeing the description you can choose the one according to your affordability and requirements. 
Q. What brand of heels are the most comfortable in India?
A.  CANVI brand is said to be the most comfortable brand for heels in India. Along with there are multiple other brands which are comfortable and stylish at the same time. You can check them out in this article.
Q. What type of heels are easiest to walk in?
A.  Block heels are the heels in which you can walk easily. If you are a beginner, then block heels are the one you should start with.

Join Telegram Channel & Get Instant Deal Alert

75,062+

participants