244 days ago
Top 13 Diamond Brands In India 2023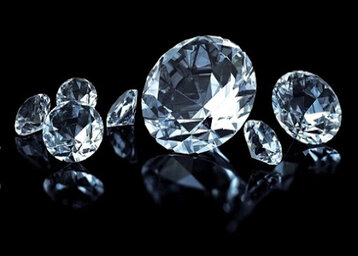 Everyone loves wearing precious diamonds. But do you know which brand delivers the best quality diamond? 
Worry not. In this article, we will discuss the Top Diamond Brands In India that deliver the purest and highest quality diamonds to you.
Indian tradition has a deep and long connection with diamonds. Some of the legends in our ancient history were associated with diamond jewellery. Diamonds were earlier present in the eyes of sculptures. Moreover, diamond is an elegant piece of jewellery which is one of the reasons for the closeness of women with diamonds.
They are considered auspicious, divine and a sign of prosperity. To know more about Diamond brands in India, keep reading!
Meanwhile, if you want to know about some artificial jewellery brands then I would suggest you read our article on Artificial Jewellery Brands in India.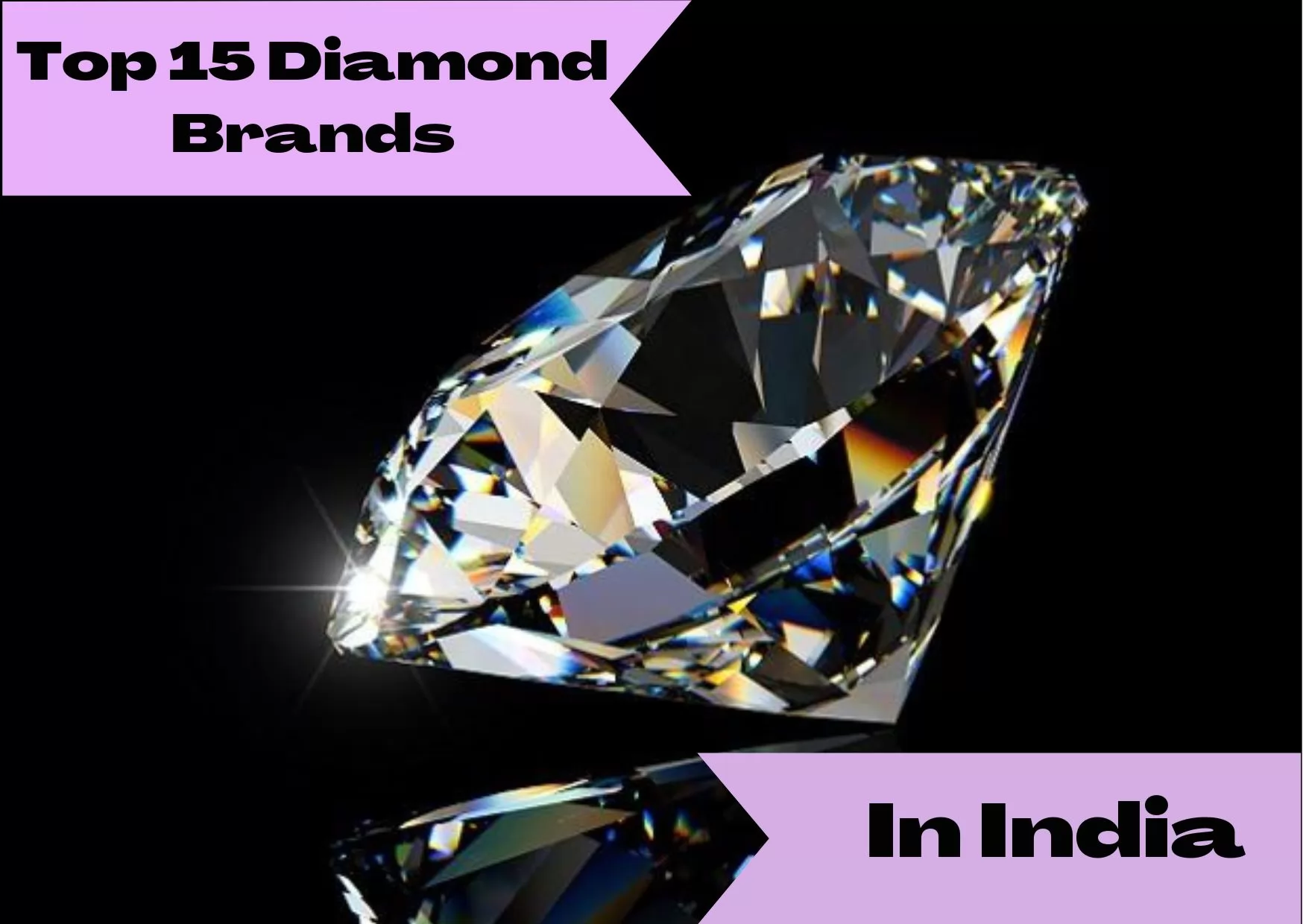 List Of Top Diamond Jewellery Brands In India
Modern-day women prefer diamond ornaments as they are not bulky and have a trendy design. Here is a list of diamond jewellery brands in India with their year of establishement and owner of the most common brand that have reputation in the Indian market.
| | | |
| --- | --- | --- |
| Brands  | Established year | Owners  |
| Tanishq Diamond Jewellery | 1994 | Titan Company |
| Reliance Jewels  | 2007 | Reliance Retail |
| PC Chandra Jewellers (PC Jewellers) | 1939 | Padam Chand Gupta and Balram Garg |
| Malabar Jewellery Brand  | 1993 | Mr M P Ahammed |
| Kalyan Jewellery Brand  | 1993 | T. S. Kalyanaraman Iyer |
| Blue Stone  | 2011 | Gaurav Singh Kushwaha |
| Nirvana Diamond Jewellery | 2002 | Ritesh Badaya |
| Rivaaz Diamond Jewellery | 2018 | Rohit Goel |
| Forevermark Diamond Jewellery | 2008 | De Beers Group |
| TBZ Diamond Jewellery | 1864 | Tribhovandas Bhimji Zaveri |
| Bhima Jewellery Brand  | 1925 | Bhima Bhattar |
| Joy Alukkas Jewellery Brand | 1988 | Joy Alukkas |
| Senco Jewellery Brand  | 1994 | Late Shri Shankar Sen |
Video On Top Diamond Brands In India
Review Of Top Diamond Brands In India 2023
Let's discuss all the above-mentioned top Diamond Brands In India 2023 in great detail.
1. Tanishq Jewellery Brand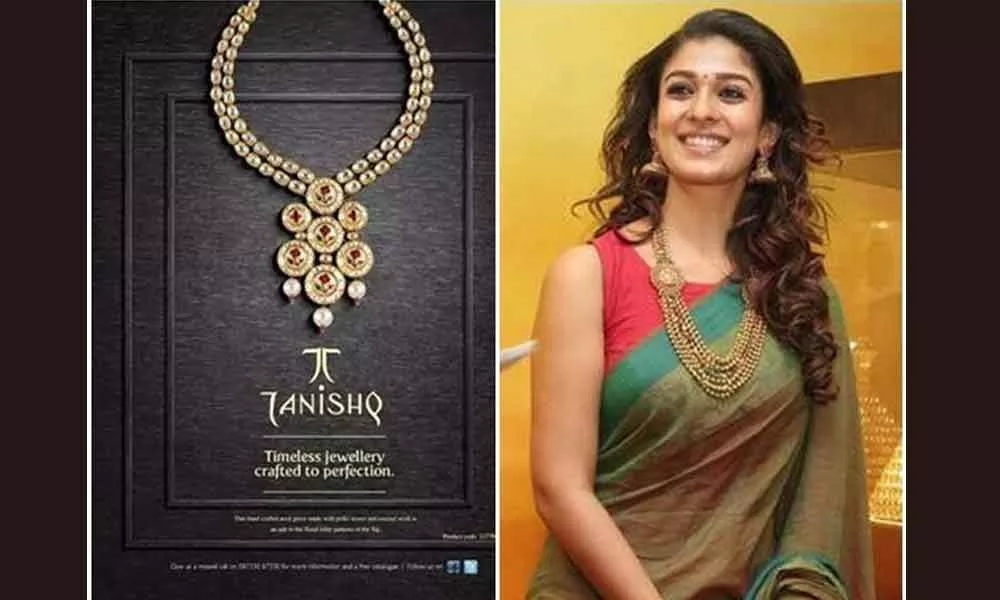 The Jewellery brand started off its journey in 1994 with the launch of 18k gold watches studded with precious stones. The afterwards the brand became a 22k jeweller  brand, offering their customers with the best range of Gold and Diamonds ornaments. The brand is owned by Titan and its first factory was set up in Hosur, Tamil Nadu. This brand enjoys a market share of 35%. 
Tanishq offers their customers beautiful demonstrations of artistry and provides them with a beautiful range of jewellery. The brand deals with a variety of  rings, bracelets, necklaces and much more.  With 200+ stores, Tanishq has become one of the leading wedding jewellery brands in the country. CaratLane is also one of the largest online Jewellery brand which have partnered with Tanishq. 
Highlights:
You can shop for diamond nose pins, neckwear sets, bangles, bracelets, etc. for parties and traditional occasions.

The price range of this brand can vary between Rs. 5000 to Rs. 50,000, and more.

The brand has a collection for everyone, including kids, men and women.

Wide range of products like gold, platinum gets sold at decent discount rates. 
2. Reliance Jewels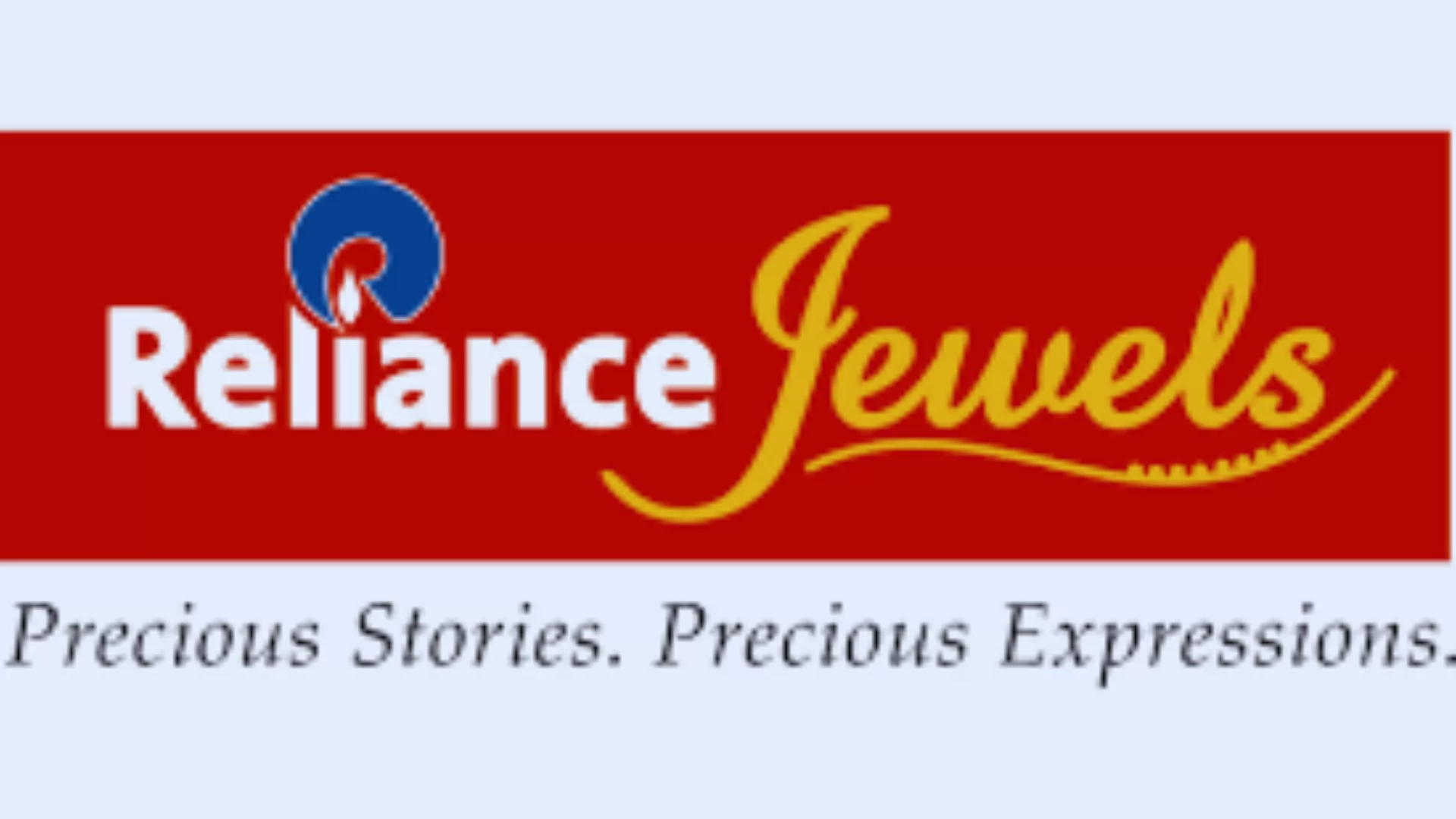 Reliance Jewels is part of Reliance Retail, established in 2007. The brand deals only in 100% BIS Hallmarked Gold and every Diamond is certified by Independent Certification Laboratories. 
The brand offers their customers delightful traditional designs from every corner of the world and brings to you a wide range of rings, bangles, bracelets, chains and earrings.This brand enjoys a market share of 10%. 
Reliance assures their customers best quality, wide range with stunning designs and purity. Reliance Jewels have naked their presence in 115 cities in India and have listed amongst the top 10 trusted retail brands in India. 
Highlights:
It provides you with wide range of rings, pendants, bracelets, etc
100% BSI Hallmarked gold and certified Diamonds. 
Wide range for mens, womens and kids
3. P C Chandra Jewellery Brand (PC Jewellers)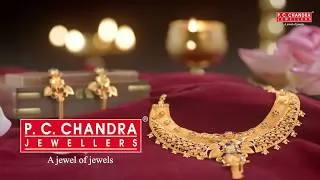 PC Jeweller is the leading brand that provides its customers with fine jewellery. The brand was started off by two brothers Padam Chand Gupta and Balram Garg in the year 2005. The brand opened their first store in Karol Bagh. It is one of the fastest growing brands which have marked their presence in around 67 cities and 17 states in the country. 
The brand deals with hallmarked and certified ornaments. The brand gives you reason to cherish forever with their exceptional designs and unmatched quality. It also helps customers get their personalized jewellery. 
The brand provides you an exceptional range of rings, bracelets, necklaces, pendants, and much more. With lifetime exchange policy. 
Highlights:
You can explore a blend of gold, diamond, platinum and other gems in various designs.

They have the purest kind of stones in their jewellery and offers you lifetime exchange and buyback options. 

The brand delivers fashionable and latest trendy designs.

PC Chandra also has unique daily wear jewellery designs that show your elegance and exclusivity.
4. Malabar Jewellery Brand 
Malabar Gold and Diamonds was founded in 1993 by Malabar Group of Companies in the state of kerala. The brand was founded with the aim of establishing a Jewellery trading company.
The brand provides their customers with their elegant jewellery. The brand deals with rings, pendants, bracelets, and many other ornaments which helps women have a rich look all together. 
With around 200+ outlets, the brand has become one of the trusted diamond brands with amazing quality and an end number of designs. 
Highlights:
The brand has a stylish and elegant palette for women for every event.

From gold to diamonds to precious gems and stones, you can find all types of ornaments like a pendant, Nosepin, bracelets, Mangalsutra, etc. at every price range.

The most popular actress Kareena Kapoor is the brand ambassador of this jewellery brand.

The selection of jewellery and its making has a BIS and a Hallmark quality mark, making it all the more reliable and trustworthy brand. 
5. Kalyan Jewellery Brand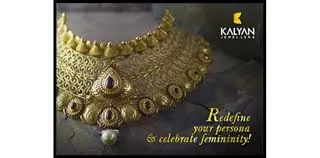 Kalyan Jewellers deals with Diamonds under the company name Candere, whose founder is Rupesh Jain. The company promises to bring to you best quality diamond ornaments with 100% purity. 
Founded in 2003, the company is known for its unique designs, it gives you a reason to preserve their best memories in the form of a solitaire. 
The company deals with rings,chains, bracelets, necklaces, and many more. This brand enjoys a market share of 35%.
Highlights:
The brand is having a huge global presence and has now become a dependable brand.

Kalyan established a 'My Kalyan Mini Stores' which sells exclusive diamond jewellery that is lightweight and affordable. 

Kalyan Jewelers today are associated with many famous personalities who vouch for the quality of jewels made by Kalyan.

Their diamond collection ranges from classic designs to uncut ethnic Polki sets which are eternal and elegant. 
6. Blue Stone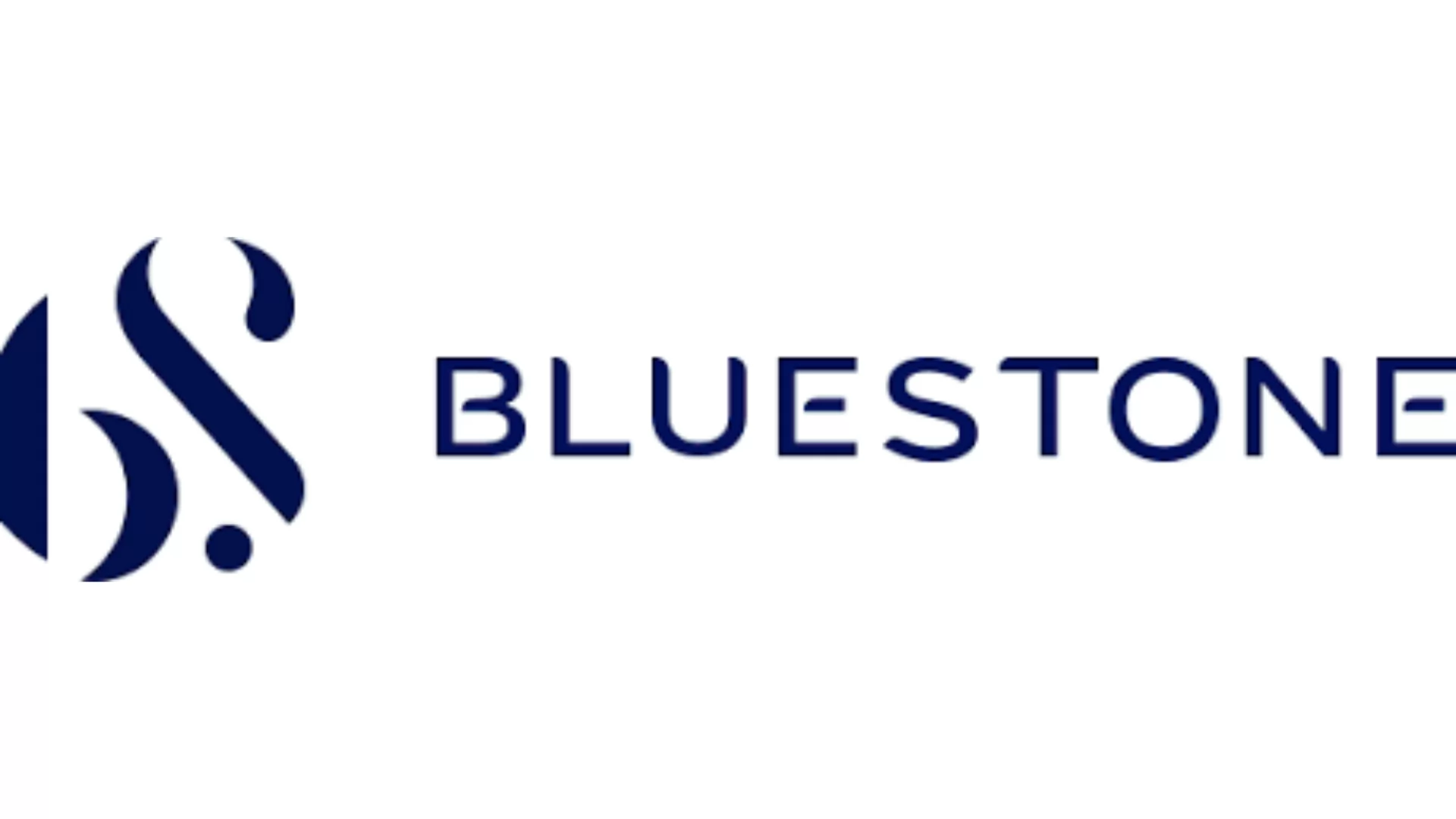 Blue stone is the leading destination for fine quality jewellery which matches the lifestyles of the customers. The brand focuses on fine work, quality and unique design
The brand house more than 8000 unique designs with the utmost perfection. Established in 2011, the brand is gaining popularity in recent years. The innovative work and innovation is reflected through their work. 
Highlights:
Trustworthy certified ornaments
Lifetime exchange
Customized Jewellery
Over 8000 unique designs. 
7. Nirvana Jewellery Brand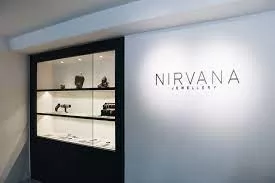 It is among the best diamond jewelry brands in India and is the world's first exceptional jewellery range designed as your daily companion for various occasions. It is owned by Gitanjali Group which was founded in 2002 having headquarters in Mumbai. 
Highlights:
The brand sells earrings, rings, necklaces, pendant sets that are available in diamond, white and yellow colour gold. 

The Nirvana branches are present across 29 cities in India and still expanding.

They deliver a range of beautiful pure silver and gold charm bracelets, pendants, cufflinks and rings with unique spiritual motifs.

They have the latest trendy collection for men and women. 
 8. Rivaaz Jewellery Brand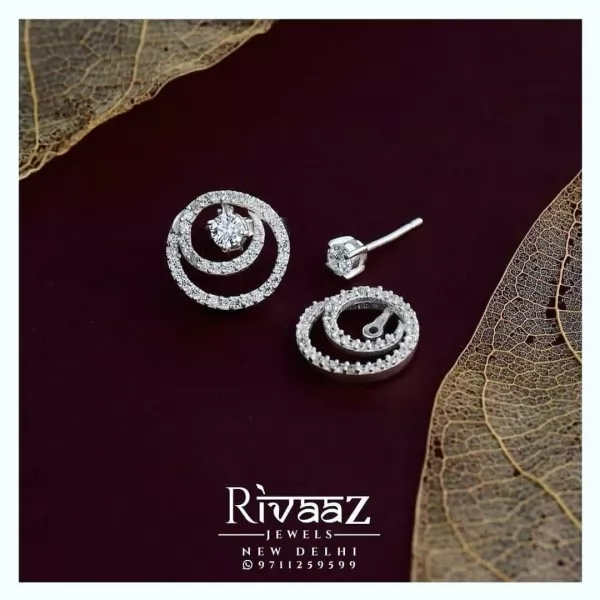 Rivaaz is among the top diamond jewelry brands in India that are very popular among all women. They have an extensive collection of fantastic jewellery designs and patterns, having a middle price range. 
Highlights:
The brand is known for its lightweight jewellery that has a traditional touch with the modern makeup of the jewellery.

Rivaaz diamond jewellery brings you the most fantastic collection at affordable prices with good quality assurance.

You can buy necklaces like Bridal Sets, Meena Kundan Sets, Choker Sets, Rani Haar Sets.

Also, you get earrings including Chandbali, Jhumkey, Chandbali Teeka Sets, Victorian, and Zircon Head Accessories like Teeka Paasa, Maath, and Patti. 
9. Forevermark Jewellery Brand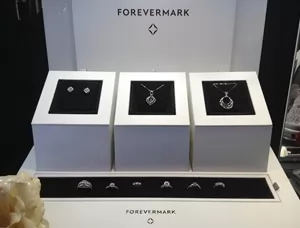 Forevermark is one of the diamond jewellery brands in India from De Beers, which has a history of diamond expertise for more than 130 years. The diamond is natural, hand-selected and comes with a beautiful, rare and millions of years old quality.
Highlights:
Shop among the engagement rings, decorative bracelets and elaborate earrings.

The partner collection of this brand includes Zanyah by Sabyasachi Collection, the Forevermark Artemis Collection and the Twogether TBZ Collection.

For any special occasions, you can buy diamond rings, diamond bracelets, diamond earrings and nose pins.

The brand also provides you with different guides for diamond care, ring size guides, etc. 
10. TBZ Jewellery Brand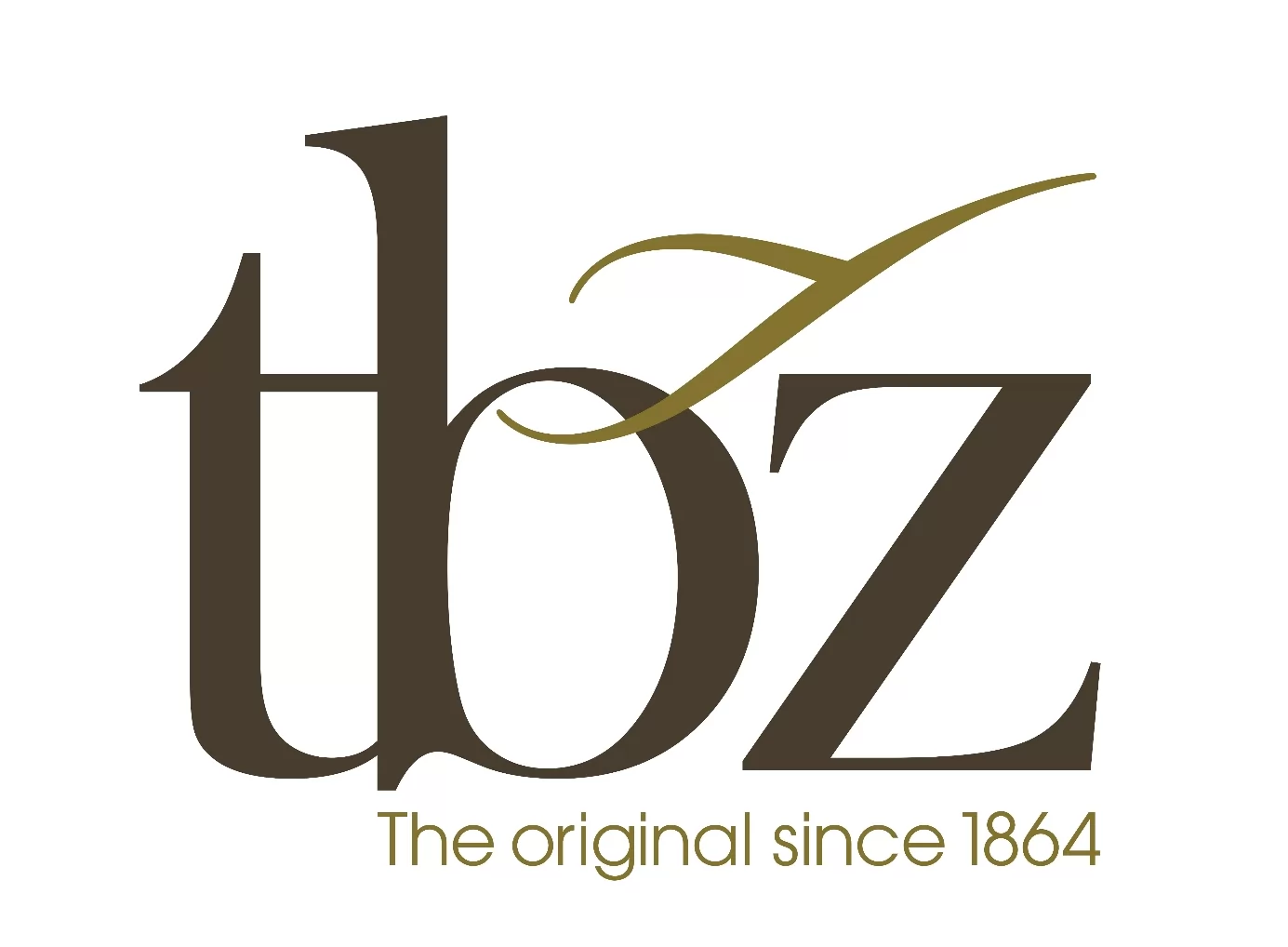 A trendy brand among the diamond jewellery brands is TBZ. It is named as Tribhovandas Bhimchand Zaveri and got established in the year 1864. It got first started in Mumbai but now has more than 30 showrooms around India. 
Highlights:
The quality is unmatched and has an ISO certification for you to trust the brand blindly.

The brand has a wide range of unique, stylish, and elegant designs with different varieties of prices and makes you look unique on every occasion. 

TBZ is most famous for its Kundan jewellery, the bridal jewellery, rings, diamond necklaces, earrings, bracelets, and many more.

It keeps on running discounts which lets you save money on your favourite piece of jewellery. 
11. Bhima Jewellery Brand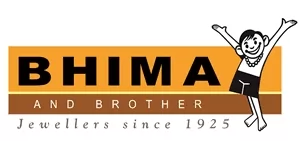 Bhima Jewellery brand has an established presence in South Indian states more than the other states of India. It got established in 1992 at the heart of Trivandrum city, and the diamond jewelry produced by them is of superior quality making it a famous brand among the diamond jewelry brands. 
Highlights:
They have stunning designs, and the brand is authentic and trustworthy.

You can shop for bangles, rings, necklaces, pendants, and earrings which are of pure diamond quality.

The brand provides 100% GIA and IGI certified Diamond Jewellery to you, which mark the quality and have the value of money.

They manufacture the finest jewellery quality at affordable prices. 
12. Joy Alukkas Jewellery Brand

Joy Alukkas got founded in 1956 in Thrissur, Kerala. It is a famous brand in the southern markets and has 140 stores across 11 countries. It is one of the top diamond jewelry brands. Their creations include crafted traditional South Indian gold jewellery, including elaborate gold and gemstone jewellery for all occasions. This brand enjoys a market share of 35%. 
Highlights:
You can shop for uncut diamonds, Gemstones, Gold Jewellery, Platinum Jewellery, Pearls, Daily and office Wear Jewellery, Party Wear Jewellery, Silver Jewellery, Gold Coins, Gold Bars, etc.

The actress Kajol is the brand face. 

Joy Alukkas is a well-respected and popular jewellery brand all across India.

The brand lets you perform international and corporate gifting. Also, you can check and avail various gift cards. 
13. Senco Jewellery Brand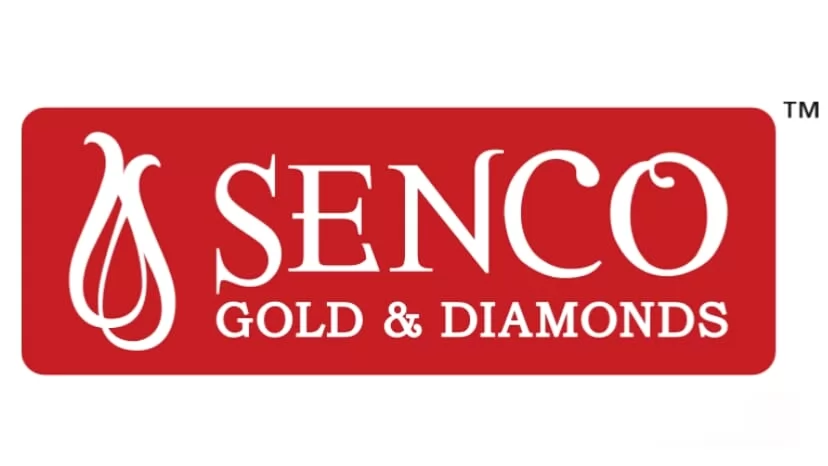 The brand was initially incorporated as Senco Gold Private Limited on August 22, 1994, at Kolkata, West Bengal. Senco has around 91 stores across India. Their diamond jewellery designs are artistic, and price ranges are suited for every social strata group, which makes it best diamond jewellery brands. 
Highlights:
You can shop for gold and diamond jewellery at affordable prices.

The price range is below Rs. 10,000 upto Rs. 50,000 and above. 

Get the latest collection of earrings, pendant, nose pin, necklaces, bangles, etc.

Senco has different available sizes from which you can choose from and offers the fastest delivery. 
Industries Involved In Diamond
There are two kinds of industries engaged in diamonds. Both deal in separate grades, such as-
Industrial-grade Diamond

Gem-grade Diamond 
Industrial Grade Diamond
A diamond that doesn't satisfy gem-quality guidelines for colour, size, clarity, or shape is utilised mainly as an abrasive  and is named an "industrial diamond." Even though it is more costly than competing abrasive materials, diamond is cost-effective in various industrial cycles since it cuts quicker and endures longer than any rival material. Industrial diamonds are primarily used in grinding, cutting, drilling, and polishing procedures.
Gem-Grade Diamond
Gemstone grading is denoted by a letter. The most noteworthy diamond colour grade is colourless. AAA is the most noteworthy grade, while D is the least. AA - AAA-grade gemstone beads are typically more costly, better quality, and near-perfect. These gemstone dabs are not generally colour-improved and a large portion of them are faceted cut.
Where do Diamonds Come from?
Diamonds are pure, natural jewels that develop between 100 to 200 kilometers beneath the planet's surface in the earth's mantle. Carbon-rich substances, including ancient biological debris, oceanic crusts, and minerals like eclogite transported to the earth's mantle by volcanic eruptions or deep-seated geologic processes, are the precursors of diamond creation.
The intense heat and pressure these materials experience as they sink beneath the cover causes the carbon atoms to organize into a crystal lattice. After forming in the earth's mantle, diamonds are subsequently brought to the planet's surface via volcanic eruptions known as kimberlite eruptions.
When the pressure in the cover drops, the magma rises to the earth's surface, resulting in these eruptions. Diamonds may be brought to the surface during this process together with other kimberlite pipe-found minerals such as peridotite, serpentine, and garnet.
Diamonds are treated and cut into the many sizes and shapes used in jewelry after being removed from kimberlite pipes. The sources of diamonds nowadays are spread across the globe and include places like Africa, Australia, Russia, Canada, and South America.
Note that not all diamonds are created in the planet's mantle. Specific synthetic or lab-grown diamonds are made in labs using cutting-edge technology, replicating the environmental factors that naturally cause diamond formation.
These diamonds may be used for various things, including jewelry, and have the same chemical makeup and physical characteristics as authentic diamonds.
Why Are Diamonds So Precious?
Diamonds are considered precious for various reasons, some of which are cultural, historical, and practical. From a practical standpoint, diamonds are one of the hardest materials known to humans, making them ideal for cutting tools and industrial applications. Additionally, diamonds have a unique ability to refract light, giving them a brilliant sparkle that many people find appealing.
Culturally, diamonds have been associated with wealth, power, and status for centuries. They have been used as symbols of love and commitment, as seen in engagement rings and given as gifts to mark important milestones and celebrations. In many cultures, the rarity and beauty of diamonds have made them highly prized possessions, and their value has been passed down through generations.
Historically, diamonds have played an essential role in shaping the world's economies and political landscapes. The discovery of vast diamond deposits in South Africa in the late 19th century led to a diamond rush and the creation of some of the world's largest mining companies. The demand for diamonds has also fueled conflicts and wars in some regions of the world, leading to the creation of international agreements aimed at curbing the trade of so-called "blood diamonds."
Some Interesting Facts about Diamond
1. According to the ancient Greeks and Romans, diamonds were thought to be the tears of the gods or the shards of falling stars. The Romans also thought Cupid's arrows were tipped with diamonds (perhaps the earliest association between diamonds and romantic love).
2. Diamonds originate in the earth's interior throughout billions of years, making them almost as old as the planet itself. The journey from the earth's core to the crust, where they can be mined, is rarely traveled by diamonds. No two diamonds are alike, and each has its own unique characteristics, including internal inclusions and hue.
3. Deep volcanic eruptions have brought diamonds to the earth's surface after originating roughly 100 miles below the surface.
Conclusion 
I hope this article will provide you all the knowledge of the diamond brand. If you are planning to buy diamond jewellery to gift someone extraordinary, you definitely can go through all the top 13 diamond jewellery brands mentioned above. 
I was also planning to give my mother a pair of diamond earrings, but I was really confused between all the brands to choose from and which not to. So I researched all the diamond jewellery brands. And then I decided to buy from Forever mark diamond jewellery brand. In the end, all matters that my mom was emotional and her smile I can define.
Read this article if you also give a perfect gift to someone close to your heart, and also don't forget to share this article with your friends and family if they also looking for an ideal brand for diamond jewellery.
Frequently Asked Questions
Q. Who is the diamond king in India?
Ans. Nirav Modi, Mavji Bhai Patel, Mehul Choksi, Dharmesh Shah, Ashok Gajera & Russell Mehta are believed to be the 6 diamond kings in India. 
Q. What is the top diamond name in India?
Ans. Koh-i-Noor is the top diamond name in India. 
Q. Which brand is best for diamonds in world?
Ans. Cartier, Harry Winston, Chopard, and Graff are some of the best diamond brands in the world.
Q. Which color diamond is costly?
Ans. Red Color diamonds are said to be costly.

Join Telegram Channel & Get Instant Deal Alert

75,062+

participants