1341 days ago
How To Watch Yakeen Ka Safar Episodes For Free On MX Player?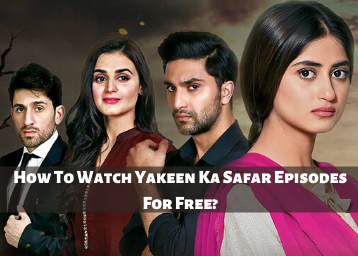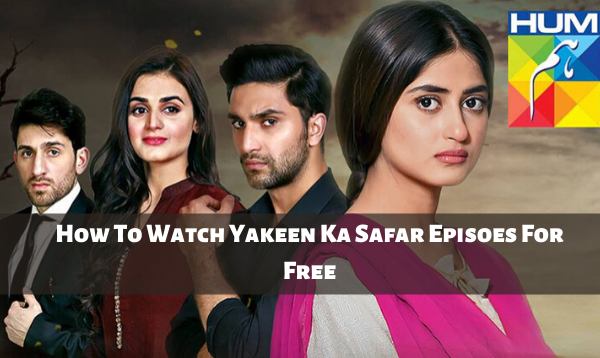 Do you love Pakistani serials? Are you not getting to watch the few amazing Pakistani serials? 
Then here we have mentioned one of the best serials of 2017 which is 'Yakeen Ka Safar' is now available on MX Player for you to watch in India. There are 29 Yakeen ka Safar episodes for you to watch. 
MX player won't ever stop your entertainment then be it with the Indian Web Series or the Pakistani Dramas. 
The Pakistani Drama Yakeen Ka Safar is an old drama, but it is worth watching as it is a love story, drama, and crime drama for you to watch. Also, if you want to know more about the Samntar web series then click on the provided link. 
This 2017 drama is for all of you to just watch as you will the best chemistry of the lead and other characters too. 
Yakeen Ka Safar
Story of three families, battling with villains, knaves within and outside. Zubia Khalil, a young girl who witnessed her mother killed by her father, yet she can't say a single word. 
An educated family who is fighting to find its place in this double norm culture. Last but not least, a poor village girl, who is gang-raped and left for dead by ruthless and wicked people of the village, trying to find right. 
What happens next is a conflict, which may or may not result in good people succeeding. To find out more, watch this engaging drama online on MX Player for free.
Yakeen Ka Safar Cast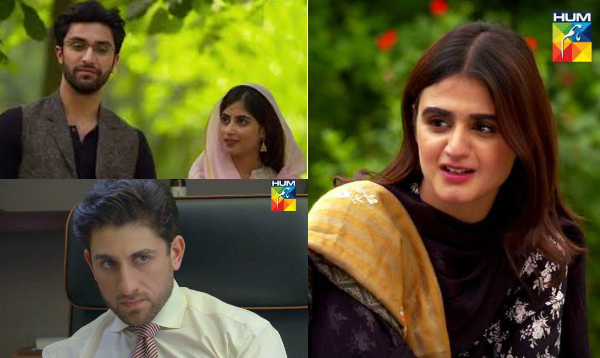 In this Pakistani drama serial, there is a very beautiful cast. Also, the women lead character Sajal Ali has also worked in and Indian film 'MOM' opposite Sridevi. So here we have mentioned the Yakeen Ka Safar Cast is as follows:
| | |
| --- | --- |
| ACTOR | ROLE |
| Ahad Raza Mir | Dr Asfandiyar |
| Sajal Ali | Dr Zubia  |
| Hira Mani | Gaiti |
| Shaz Khan | Daniyal Ali Khan |
| Mariyam Nafees | Nafeesa |
How to watch Yakeen Ka Safar On Mx Player App?
If you haven't used the Mx Player App before follow the simple steps mentioned below to watch Bhaukaal web series online on Mx Player App.
Click on the link to download the MX player
Install the MX player app
Click on the 'Play' icon next to your local videos
Now search for the Yakeen Ka Safar Serial and watch it for free
Also, download all the episodes for free as well.
Yakeen Ka Safar Episodes
MX Player App
MX Player app is accessible on the Google Play Store. The app combines all forms of entertainment. MX Player is an offline video player and also an online streaming platform. 
With MX Player, you get access to movies, tv shows, web series, music videos and more.
MX Player has a vast selection of originals that take full care of your entertainment needs. 
So, now you know how you can watch web series, serials, movies and freer online. So, what are you waiting for? Tune into Mx Player and start watching your favourites now. Also, if you want to know more about the Indian Web Series Bhaukaal then click on the provided link. 
So, if you have not watched any Pakistani Drama yet then start with Yakeen Ka Safar as it will make you love the drama and helps you to watch many more. Watch the drama now as this Quarantine is the time to sit home and watch the serials, drama, originals, and more. 
Frequently Asked Questions
Q1. Is Yakeen Ka Safar in Hindi?
A1. Yes, the Pakistani drama is in Hindi and Urdu language and very much easy to understand to the people who do not understand the Urdu language. 
Q2. Is Mx Player App Free?
A2. Mx Player app is free on the Google Play store, and You can download the app and watch all the serial, web series, original, and more for free.
Q3. What is the subscription price of Mx Player?
A3. The app is free. You get to watch free tv shows, movies, originals, web series and more. 
Q4. Which is the best serial on MX Player?
A4. Yakeen ka Safar is the best serial on Mx Player which is a drama, romantic, and criminal story. It is available on MX Layer for you to watch for free. There are 29 episodes for you to watch!!

Join Telegram Channel & Get Instant Deal Alert

75,062+

participants