1660 days ago
How to Watch Game of Thrones Season 8 in India for Free [Finale]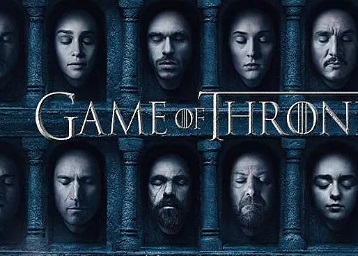 Update 20th May: The wait has ended and you can watch the GOT finale on Hotstar. Games of thrones Season 8 episode 6 is streaming on Hotstar. The series finale has got mixed reviews from die -hard fans of the fantasy series.
The song of Fire & Ice will be heard for the very last time. It is after multiple killings, a heck load of bloodshed, way too many subplots, multiple stories weaved together, and White Walker bringing the winter, you are about to witness the last season of Games of Thrones. Game of Thrones rather than being just an American TV Series is more of a spectacle. There are so many characters that are interwoven together. The series doesn't shy away from Violence, Gore, and also Nudity.
It has been such a binge watch that people have finished the entire season overnight. It is so unexpected that the moment you start to root for a character, they die. And well the series have a heck load of nudist with each and every character baring it all including the lovely Emilia Clarke. Although, I and Jon Snow are on the same page when it comes to having a genuine love for Ygritte. Therefore, if you wish to watch the series for free then calm your hollers down and read the article. Why? Because we will mention the one legitimate way of how you can watch the Game of Thrones Season 8 for free. Also, we have mentioned all the details and trivia about the coming series plus loads of interesting facts and details that you might like to know.
Note:

All the Spoilers to the Game of Thrones series has been made colored red so make sure you avoid them if you haven't watched the series.

In case if you are a fan like me then they will be a nice recap for you.

We will be providing the direct link to each and every upcoming episode till the season ends below in the Release Date section.

Get ready to binge watch Criminal Justice on Hotstar. All ten episodes of the murder mystery are available to stream. The Indian web series packs great performances from the entire star cast. 

 
Hotstar Plans to Watch Game of Thrones Season 8
If you are thinking of subscribing to one of the plans then this is the time as Game of Thrones Season 8 is live. Although, the good thing about this is that Hotstar is offering you a 3 days trial period for now in their monthly premium service. This may have been done as season 8 is finally live. Although, with so many features at least the Hotstar Premium(Monthly) is worth a try. Therefore, check out all the great features below.
| | | | |
| --- | --- | --- | --- |
| Features | Hotstar Premium(Monthly) | Hotstar Premium(Yearly) | Hotstar VIP |
| Latest American Shows | YES | YES | No |
| Hollywood Blockbusters | YES | YES | No |
| Live Sports | YES | YES | YES |
| Indian TV Serial(6 AM) | YES | YES | YES |
| Bollywood Movie Premier | YES | YES | YES |
| Hotstar Exclusive | YES | YES | YES |
| Validity | 1 Month | 1 Year | 1 Year |
| Price | Rs.299 | Rs.999 | Rs.365 |
Note: In order to subscribe, you can use the link here.
Game of Thrones Season 8 Release Date
If you have this question that When does the Game of Throne next season start? Then it is next month. Although, Just like the previous season, this season will also feature 6 episodes. There was a lot of buzz that the last season will have the 2 hours episodes just like a movie. Well, what the makers have done is to give you a movie experience because of the high budget although the episodes are surely not 2 hrs long. Each of the episodes of Game of Thrones Season 8 will start to air from the next month i.e April itself. Below we have mentioned the dates and the length of Game of Thrones Season 8 Episodes.
Game of Thrones Season 8 Episode 1:
Release Date: 15th April, 9 P.M(ET/PT)
Length: 54 minutes
Link: In order to watch the first episode "Winterfell" of Game of Thrones Season 8, click on the link here.
Game of Thrones Season 8 Episode 2:
Release Date: 22nd April, 9 P.M(ET/PT)
Length: 58 minutes
Link: In order to watch the second episode "A Knight of the Seven Kingdoms" of Game of Thrones Season 8, click on the link here.
Game of Thrones Season 8 Episode 3:
Release Date: 29th April, 9 P.M(ET/PT)
Length: 1 hrs 22 mins
Link: In order to watch the third episode "The Long Night" of Game of Thrones Season 8, click on the link here.
Game of Thrones Season 8 Episode 4:
Release Date: 6th May, 9 P.M(ET/PT)
Length: 1 hrs 18 mins
Link: In order to watch the fourth episode "The Last of the Starks" of Game of Thrones Season 8, click on the link here.
Game of Thrones Season 8 Episode 5:
Release Date: 13th May, 9 P.M(ET/PT)
Length: 1 hrs 20 mins
Game of Thrones Season 8 Episode 6:
Release Date: 20th May, 9 P.M(ET/PT)
Length: 1 hrs 20 mins
Watch Game of Thrones New Season 8 for Free
With every recent episode made with a budget of at least $15 Million Dollar, this is by far the world's biggest series. Despite being the world's most pirated series, it is still profitable to the makers. Games of Thrones have aired 7 seasons now and is soon going to roll out the Season Finale. Therefore, if you are in to watch season 8 for free or any of the previous seasons, then follow the steps that are mentioned below.
How to Download Game of Thrones Season 8
Hotstar is a great service, to begin with. It has an endless number of shows and various great movies that you can watch on the Go. You don't have to be a Premium member of the service to watch a lot of great content. Although, Game of Thrones comes with its premium service. If you are thinking of downloading any TV Series or Movies for yourself then even if you are not a premium member then also you can download a lot of movies and TV Series to use offline. Therefore, in order learn Game of Thrones Season 8 Download for Offline use follow the steps below.
Open the Hotstar application on your smartphone.

Search for your favourite TV Series or Movie.

Now there will be a download button, click on it.

Choose your preferred quality.

Congratulations !!! You have successfully downloaded your favorite video.
Note: In order to download premium content you need a premium Hotstar account.
Game of Thrones Season 8 Episode 6 Preview
Watch the preview of Game of Thrones season 8 episode 6. The teaser has already over 3 million views on YouTube. It promises to be a thrilling finish to the series that is most loved by viewers all across the globe.
Games Of Thrones Season 8 2019 Web Series and Trivia
A lot has happened over the course of the previous 7 seasons. Now, it's time for the finale, this is where the story reaches, this is where it was bound to reach. With each and every episode from season 1, it was like peeling layer with each episode leading the story to an unexpected point. It has developed over then and now we all are eagerly waiting for the finale. Filming for the last season of Game of Thrones began on 23rd October 2017 and followed till the next year until July 2018.
The series will be having 6 episodes with the last three episodes that are over an hour long. The makers said that they are happy to retain each and every member of the star cast. Also, the makers have invested a heck load of money for the series starting from $6 million for the initial series. Although this time, they have cracked open their wallets and shelled over $15 million apiece. In fact, even the competitors are shedding out money with over $10 million per episode and since GOT has grown so big, it surely deserves the amount.
Game of Thrones Cast and Characters
Everyone who started watching the show was on the impression that Ned Stark was the lead protagonist. Although, who would have known that was just for Season 1. We all saw the Red Wedding where a lot of important characters were killed in a minute. In fact, Everyone thought that even the character of Oberyn Tarwell might do something against the Lannister's but he got his face crushed, literally. The makers were happy that they had everyone onboard till the last season while they had killed so many important characters, ironical #hahahaha. Although below we have mentioned all the characters that will be featured in the coming season so check yourself below.
| | |
| --- | --- |
| Star Cast | Character |
| Peter Dinklage | Tyrion Lannister |
| Lena Headey | Cersei Lannister |
| Emilia Clarke | Daenerys Targaryen |
| Kit Harington | Jon Snow |
| Sophie Turner | Sansa Stark |
| Maisie Williams | Arya Stark |
| Nikolaj Coster-Waldau | Jaimie Lannister |
| Iain Glen | Jorah Mormont |
| Alfie Allen | Theon Greyjoy |
| John Bradley | Samwell Tarly |
| Conleth Hill | Lord Varys |
| Gwendoline Christie | Brienne of Tarth |
| Liam Cunnigham | Davos Seaworth |
| Isaac Hempstead Wright | Bran Stark |
| Jerome Flynn | Bronn |
| Nathalie Emmanuel | Missandei |
| Rory McCann | Sandor "The Hound" Clegane |
| Ben Crompton | Eddison Tollett |
| Daniel Portman | Podrick Payne |
| Carice Van Houten | Melisandre |
| Kristofer Hivju | Tormund Giantsbane |
| Jacob Anderson | Grey Worm |
| Hannah Murray | Gilly |
| Joe Dempsie | Gendry |
| Anton Lesser | Qyburn |
| Jim Broadbent | Archmaester Ebrose |
| Wilf Scolding | Rhaeger Targaryen |
| Tom Chadbon | High Septon Maynard |
Games of Thrones Season 8 Themes and Songs
The Composer for this season will again be Ramin Djawadi. Ramin is an Iranian-German music composer. He has composed songs for various TV series and movies. The man has so many awards under his name and was even capable of getting the attention of Hans Zimmer. He has made music for TV Series and Movies like Iron Man, Clash of the Titans, Slender Man, Person of Interest, Jack Ryan, Pacific Rim etc. The list of themes that will be included in Season 8 has not been revealed although below you can listen to the Game of Thrones theme.
Games of Thrones Facts
There was a pilot episode which was directed by Tom McCarthy that was so bad that the makers deciding on reshooting it.

Peter Dinklage thought for a moment that the show has been canceled as he got a prank call regarding the same.

Sophie Turner who is Sansa Stark on the show actually adopted her Direwolf.

Dothraki has become a real language. A course was offered for the language by linguist David J.Peterson who worked with HBO for the development of the language.

Daenerys Targaryen originally had Violet eyes.

A lot of characters have been killed in the series while in the book they are still alive.

The horse heart that the character of Khaleesi ate was a gummy candy.

The Stark kids are shown of a different age than in the book. For instance, Bran is 5 while on the show he is 12 and Arya is 13 while in the book she is 9.

Ramsay Bolton played by Iwan Rheon almost got the role of Jon Snow.

GOT has been the most pirated show for almost four seasons.

Sean Bean actually played with his own decapitated head after the shoot.
Game of Thrones Season 1-7 Review
/*Game of Thrones Spoilers Ahead*/
After running for so many long hours the series has maintained a rating of 9.5 on IMDB. It is the biggest series in the world and has a fan base and a community that is so large that everyone knows what Game of Thrones is. I went for the series too late while the four seasons had already rolled out trying to figure out the whole buzz that was going around. The series starts with so many events taking place and the final episode is in itself a rump shaker. You get Bran getting throw out of the window while Cersei and Jaime were doing their deed.
The nudity has been much publicized but what I felt is that it is a lot different than a series as Spartacus. The nudity had more meaning to it also not every woman showed in the series have a perfect shape, this is purely uncalled for as most of the series try to glamourize this aspect but GOT didn't. The series is Gory and sometimes goes a little over the top but that is only done to increase the shock value of the episode. For instance, when Oberyn Tarwell gets his face crushed, it is shown graphically while his eyes were gouged and face broken into smithereens.
There is also a scene where Cersei is shamed by the general public in Kings landing. The actress actually cried after going through that scene as she was bare body(much like Bandit Queen and even more).
The series has seen a couple of directors over the years that have been so great in narrating it. Also, the screenplay on the series, in the beginning, is slow but took up some pace in the second last season. This could be a potboiler approach but then the series feels rushed, I actually liked the pace at which the season 7 ran. The series is definitely not for people who can't pay attention as you have a lot to catch up upon. Although, since it is a critical hit as well as commercial there are so many fan theories that surfaced giving the viewer a reason to watch it carefully.
The best part I personally like about the story is the star cast that is so adequate for the characters being played. Also, there are so many stories and subplots that are going onscreen but you don't lose on anything if you pay attention. All the plots have been weaved so perfectly that you know where will a particular instance take the characters. Also, each and every character on the series has been portrayed so great that you start to relate with their actions and perspective. For me, it is a binge watch as after a couple of episodes I couldn't help but check out the next episode. Therefore, if you are planning on watching it for the first time then go ahead because it has everything for everyone. Also, one last thing, kudos to the writer for pulling such great content.
Important events to note in Game of Thrones
Ned Stark gets decapitated.

Khal Drogo dies because of his illness.

Khaleesi gives birth to its dragon children.

Renly Baratheon gets killed by the Ghost Baby of Stannis and Melisandre.

Tyrion's Tactics saves everyone in the Battle of Blackwater.

After Ned Stark's death, Theon Greyjoy takes over Winterfell and pretends that he has killed Bran and Rickon.

The Red Wedding where each and every member of the Stark family dies including Catelyn Stark.

Daenerys Targaryen frees the Unsullied and conquers two more cities using her dragons and finally settles to rule over Mereen.

Joffrey finally gets poisoned and dies in the Purple Wedding Feast.

Tyrion is trialed for the death of Joffrey as Sansa Stark escapes with littlefinger. He finally avenges himself by killing his father Tywin Lannister for his treachery with his love and Tywin's shame for Tyrion being a dwarf.

Jon Snow tries to take over Castle Black losing Ygritte in the battle(even I was in love with her #sad).

Jon Snow after becoming the commander of the North reaches Hardhome to rescue the Wildlings where he encounters the White Walkers.

Daenerys Targaryen attempted assassination in a gladiator meet by the secret society called Sons of Harpy. She manages to escape with the help of her dragon Drogon.

Red Sparrow(a priest of Faith of Seven) becomes the most powerful man in the Kings Landing and rose to power with the help of Cersei although the plan backfires on her.

Stannis burns his daughter alive to honor Shireen(the lord of light). The plan doesn't work and instead, they lose the battle while Stannis's wife hangs herself.

Sansa gets sexually assaulted by Ramsay Bolten while he traumatizes Theon Greyjoy.

Jon Snow dies and is resurrected by Melisandre.

After the event of the Sons of Harpy, Daenerys Targaryen is left to the Dothraki Clan and is asked to live like the widow of Khal Drogo. Although, she took over the Dothraki clan.

Hodor dies in the event of saving Bran and Meera from the undead White Walkers.

King Tommen along with his Wife Margaery join the church isolating Cersei.

Euron Greyjoy invades Ironborn becoming the king of Ironborn.

Daenerys free the slaves of Mereen.

Jon Snow along with her sister Sansa Stark takes over Winterfell again with the help of wildlings in the Battle of the Bastards.

Cersei blows up the Sept of Baelor after being shamed publicly by the Red Sparrow. In the event, a whole lot of character dies including Tommen's wife Margaery.

Jon Snow becomes the King of North while Sansa becomes the lady of Winterfell and the rightful heir to the throne.

Bran Stark becomes the three-eyed raven and develops the capability of seeing the distant future and the past.

Arya finally takes her revenge by killing Walder Frey and make sure he eats the pie unknowingly which is made of his sons. She then finally slits his throat.

Daenerys Finally sets off for Westeros over her dragons along with a massive fleet and the biggest army of the world.

Cersei makes an alliance with Euron Greyjoy. Euron asks Cersei to marry, she refuses but promises him to gift something priceless.

Euron kills two of the Snake of the Sands and captures Ellaria, Yara, and the Third Snake.

Jon Snow finally meets Danaerys to mine Dragonglass that can be used against the White Walker.

Cersei gets her revenge by killing Myrcella the daughter of Ellaria in front of her eyes.

The Stark kids reunite with each other although Bran is not the usual kid he used to be.

Daenaerys decimate the Lannister supply of Gold and grain to the city. She also wipes out the House of Tarly.

Samwell Tarly leaves off his maester training and begins to find answers to kill the White Walkers using his own experience.

Cersei is Again Pregnant with Jaime's Kid.

Jon Snow assembles a team of The Magnificent Seven to capture a White Walker beyond the walls. This is done to prove the existence of one and to raise a war against them and unite all kingdoms. Also, Daenerys loses Viserion.

Jon recovers and returns back to the Eastwatch and bends his knee to consider Khaleesi as her queen while she agrees to fight alongside.

The Night King reanimates Viserion as an undead wight.

In a meeting set in the Kings Landing, Cersei agrees to have a truce with Daenerys and Jon Snow. Although, at the core, she is planning against the army of them too.

Littlefinger gets his throat slit.

Jaime leaves Cersei because of her foul plans as he believes the Wights are a bigger threat.

The Wall in the North is breached by the Night King using Viserion. He creates a Hole using the dragon big enough to let his army pass.

In the final scene, Daenerys and Jon Snow are shown making out. Also, it has been revealed by Bran that Snow is not a bastard.

So this is all the information that we have garnered about the series of Game of Thrones till now. We will try to upload each and every new information regarding the series as soon as we hit upon something new. We hope you have liked our article about How to Watch Game of Thrones Season 8 for Free.  In case if you wish to know how to watch Mirzapur Web Series for Free then click on the provided here. Also, thank you for reading the article until the end.

Join Telegram Channel & Get Instant Deal Alert

75,062+

participants