194 days ago
How to Cancel Zee5 Subscription?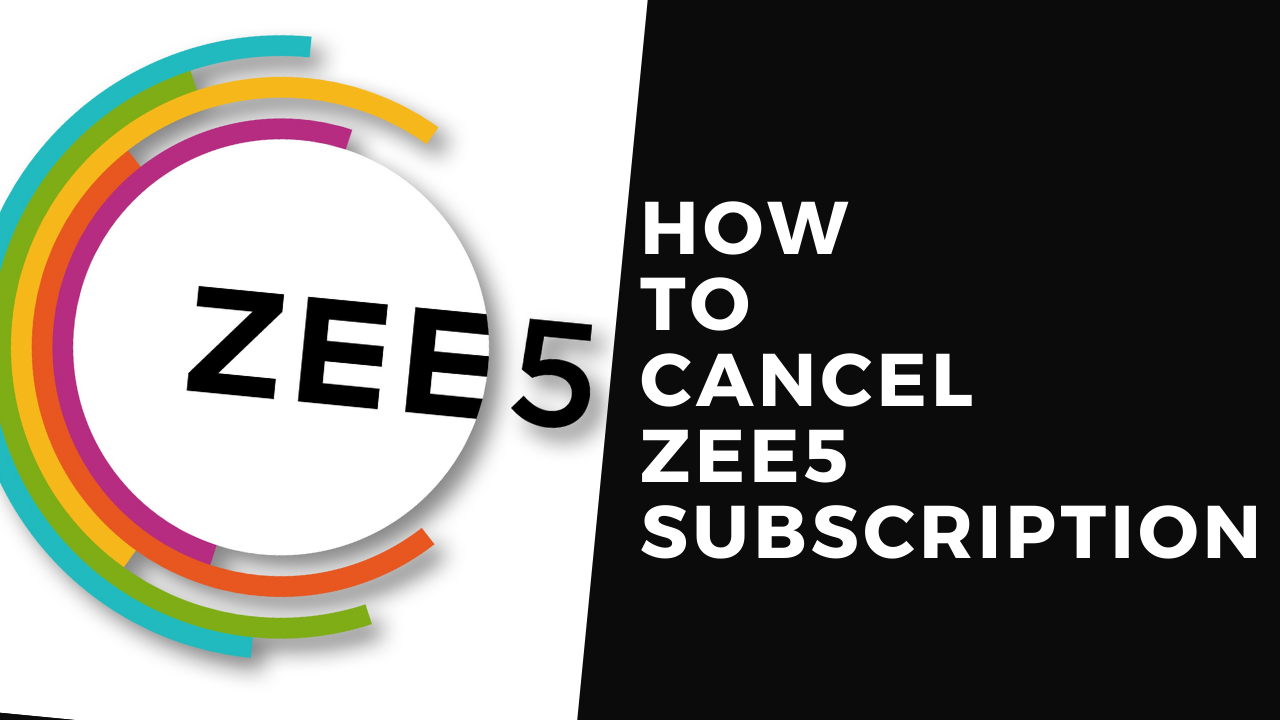 The demand for OTT platforms has skyrocketed in the recent past. But we can't afford to pay for all of them. Sometimes we need to choose between them. If you have decided to cancel your Zee5 Premium subscription then you are at the right place. 
In the earlier articles in this series, we dealt with the cancellation of Voot, Hotstar, and Ganna Plus subscriptions. In this post, we focus on how to cancel Zee5 Subscription. 
We will also take other subscription services in the future articles in this series.
Later in this article, we also take a look at Zee5 subscription benefits, and how you can watch Zee5 premium content for free.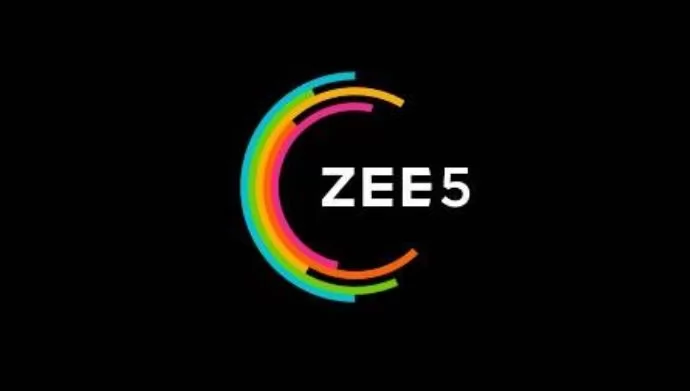 Zee5 Premium Subscription
Zee5 is a popular OTT platform owned by the Essel group. The streaming platform was launched in 2018. Recently, they celebrated their 3rd anniversary by offering a 50% discount on the yearly subscription. 
Zee5 provides content across 12 languages. Currently, the streaming platform offers premium subscription at Rs. 599 year. 
The OTT platform has come up with many popular Indian web series such as The Test Case, Code M, Rangbaaz, Mentalhood, Black Widows, etc. Zee5 also telecasted Friends: The Reunion Episode in India.
Also read about Polimer Tv Serials List In Tamil
Zee5 Subscription Cancellation
A lot of OTT platforms have auto-renewal in place which means you will be automatically charged after the end of the subscription period. Auto-renewal works fine if you want to continue with the subscription. But in case you don't want to continue or want to take a small break then you should unsubscribe before the end of your validity period.
To cancel auto-renewal on Zee5 is simple. For more details on steps to cancel your Zee5 auto-renewal subscription follow the steps below
How to Stop Auto-renewal of Zee5 using Google Pay?
If you have purchased the Zee5 subscription using Google Play, then follow the steps to stop auto-renewal. 
Open Google Play Store app

Go to the profile section

Click on payments & subscriptions

click on Zee5 Subscription

Select Cancel

You have stopped auto-renewal of your Zee5 subscription

Your subscription will end on the last day of the validity of your plan
How to stop auto-renewal of Zee5 Subscription using Apple iTunes
If you have purchased Zee5 subscription using Apple iTunes, then follow the steps below to step auto-renewal.
Open the Settings app on your iPhone.

Tap on your Apple ID

Select subscriptions

Look for ZEE5

Under ZEE5, tap on Cancel Subscription
Zee5 Subscription Anto-renewal
Zee5 subscription auto-renewal is applicable on the monthly plan. Also, your subscription will auto-renew if you have purchased using Google Play or Apple iTunes. However, the auto-renewal does not apply to users on a time subscription plan. 
Since Zee5 has discontinued 1-month subscription plan, you only need to cancel auto-renewal if you have subscribed via Google Play or Apple iTunes.
How to Check My Subscription Information on Zee5?
You can check the complete information about your Zee5 account such as subscription amount, subscription duration, status, payment mode, auto-renewal, expiry date, date of purchase, and cancellation on the My subscription page.
This information is available on the Zee5 app, desktop, and mobile site. Follow the steps below to check your subscription information.
Open the ZEE5 app or website

Tap the menu button

Tap My Subscription

Find your subscription details such as expiry date, subscription duration, etc.
Is Zee5 Subscription Worth it?
Currently, the Zee5 subscription is available in a single plan of Rs. 599/year. They have cut down the subscription charges by 50 percent. The 1-month and 3-month subscription plans have been discontinued.
At Rs. 599, Zee5 premium seems to be an affordable option compared to competitors such as SonyLiv and Amazon Prime Video. However, some users may still prefer a 1-month subscription. 
Also, you get original web series, movies, and live TV on the Zee5 app. If you like watching Indian web series then Zee5 subscription is worth it at Rs. 599 per year. 
Particularly, if you like watching live channels such as Zee TV, &TV, and Zee Cinema. You also get to watch HD channels with a Zee5 subscription. 
How to Watch Zee5 Premium Content For Free?
A possible reason to not continue with your Zee5 subscription is that you are getting the premium content free with other apps. Yes, you can get subscription-free with select recharge plans of Airtel and Vi.
Zee5 premium subscription is also available with Paytm First, Flipkart Plus, and Times Prime.
Vi is providing a 1-year Zee5 subscription with its select prepaid recharge plans. While Airtel is offering 28-days free access via its Rs. 289 prepaid plans. Flipkart users can use Supercoins to get the Zee5 subscription. 
How to unsubscribe zee5 from Act Fibernet?
Act Fibernet is providing a 30-day free trial to Zee5 premium. After the end of the free trial, some users have reported that their subscription is getting renewed. It is a common issue faced by many users.
If you have already started your 30-day free trial and don't want to continue the subscription after the end of free trial, then you should get in touch with Act Fibernet customer service.
You can call their toll free number or send an email, live chat support is also available on the Act Fibernet website
Toll free number: 1800 1022 836
EMAIL: Helpdesk.ncr@actcorp.in
How to Get a Refund From Zee5?
In case you have already been charged for auto-renewal of your Zee5 subscription then you would be disappointed to know that refund is not available.
In the terms and conditions, it is clearly mentioned that a refund will not be provided in case a subscriber wants to cancel his premium plan. Most OTT platforms have the same stand regarding refunds, so it better to subscribe if you are sure that you want to continue with the service.
However, you can write to Zee5 customer care for any assistance and queries. Send an email to support.in@zee5.com. 
So that's all about Zee5 subscription cancellation and how to stop auto-renewal. We hope that all your doubts related to the Zee5 cancellation have been cleared. 
For any additional concerns related to the Zee5 subscription, you can write to support.in@zee5.com. Also, share your experience in the comments section below. We will back with more articles in this series. 
Frequently Asked Questions
How do I contact Zee5 customer care?
For any query or assistance, write to support.in@zee5.com.
How to stop auto-renewal of Zee5 subscription?
If you have subscribed via Google Play or Apple iTunes, only then auto-renewal is applicable. Visit Google Play Store, and go to the account section and click on payments and subscriptions. Select Zee5 and click on deactivate to stop your auto-renewal.
What is the cost of Zee5 subscription in India?
The streaming platform has 1-year subscription plan in place at Rs. 599. They have discontinued 1-month and 3-month subscription plans.
How Do I cancel Zee5 Subscription?
If you have subscribed to a one-time plan, then it will be automatically canceled on the last date of validity. However, for users who have purchased a subscription via Google Play Store or Apple iTunes, they need to stop auto-renewal from the respective apps. 

Join Telegram Channel & Get Instant Deal Alert

75,062+

participants