585 days ago
How To Cancel Amazon Prime Membership India?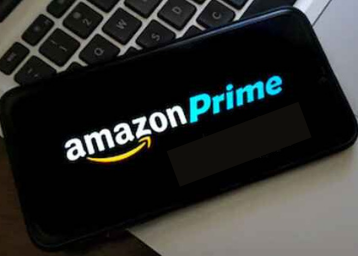 If you want to cancel Amazon prime free trial, this article will help you as we have mentioned How To Cancel Amazon Prime Membership India. It is very easy to cancel your membership with some really easy steps.  Whether it's an Amazon order or Amazon Prime membership, it can be canceled from anywhere and at any time.
Are you looking for ways to cancel an Amazon Prime membership or an Amazon order you may have placed randomly? Here's how you can do it. The steps are moderately simple and straightforward, and if done, appropriate can benefit you to save some money. Amazon gives a full/ partial refund of the Amazon Prime membership's subscription price, depending on how you have used it. 
Amazon Prime membership in India, to remember, is possible with two plans: monthly and yearly. The monthly plan is rated at Rs. 129, while Amazon Prime membership's yearly plan requires Rs. 999. Let's cut to the quest and take a look at how to cancel amazon prime membership. There will be Amazon.in Help: End Your Amazon Prime Membership to help you out with everything in every possible way.
Also, if you want to know more about Amazon Prime Membership then CLICK HERE.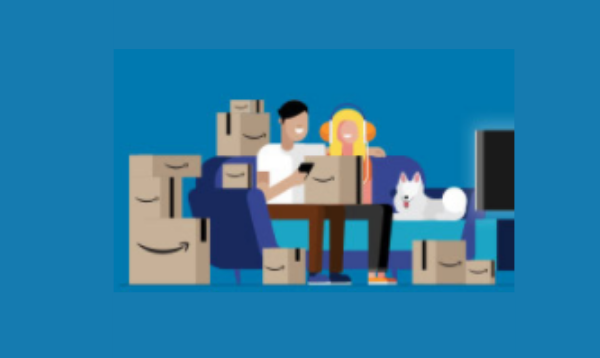 Amazon Prime Membership Price
Just before we tell you how to cancel prime membership on amazon here, we have mentioned the price of the membership through which you can get the Amazon Prime Membership. If you get the membership, you get a lot of advantages like early access to the sale, you can watch movies, series, and more on Amazon Prime Video, get free delivery, and so much more. Additionally, in the event that you need to find out about How To Watch Wonder Woman 1984 Full Movie For Free? At that point, you should simply CLICK HERE.
You can take the Membership of Amazon Price just at Rs. 999 per year, which I think is totally worth it, As you will get all the things from the ordered grocery to Movies/videos for entertainment just on one platform.
The Prime membership is available for Rs. 129 only for a month, in which Amazon was providing the free shipping of the products and some extra offers, which were only valid for Prime members. 
Amazon has added some new facilities like Amazon Prime Music, Prime Videos and two-day free delivery, and more reliable cashback offers. So if you are getting all these services and comforts on one platform, then spending the money at the right place for many advantages is totally worth it.
But if you do not want such advantages then you can cancel amazon prime membership anytime without any loss.
| | |
| --- | --- |
| Amazon Prime Membership | Price |
| Amazon Prime Monthly Membership | Rs. 129 |
| Amazon Prime Yearly Membership | Rs. 999 |
Hey, if you are willing to know about us and what we offer you, you can follow our Instagram channel with a CLICK on the link we have provided. You can follow us there to know more about the fun activities we do, offers we provide, daily discounts and cashback offers, and much more. So, follow us now and then have a happy shopping with FreeKaaMaal! 
How to cancel your Amazon Prime membership?
To cancel prime membership on Amazon, go to Amazon. in and log in with your credential.

Next, operate to the top right corner of the page and fly over 'Account & lists.'

Choose 'Your Prime membership' from the dropdown menu. The next screen will show your membership info, including payment records, validity, and an opportunity to complete your membership on the left side of the surface. 

Look for the 'End Membership, and Advantages' (free trial users will get the 'Do not continue' choice) click on it. You will get addressed to a new page where Amazon will tell you of all the advantages you will be blowing out on should you prefer to go through with the cancellation.

If you still require to Cancel My Prime Video Subscription, scroll to the bottom and pick 'I Do Not Want My Benefits.'

After a couple of follow-up issues that appear on the screen, click 'Continue to Cancel' then 'Cancel Membership' to put a close to your Amazon Prime account.

Free trial users will get the advantages until the final – i.e., 30th – day. 

Of course, you can extend your Prime membership if you later change your mind. Choose 'Continue membership' in 'Your Account' to restore the Amazon Prime assistance.
How To Cancel Amazon Prime Membership India On A Smartphone?
Smartphone users can go to Amazon's app. 

Hit on the hamburger sign at the top left corner and choose 'Your Account.'

Look for 'Manage Prime Membership' and choose 'End Membership and Benefits' to cancel amazon prime free trial.
How To Cancel Amazon Prime Membership Free Trial?
If you want to know how to deactivate amazon prime membership then follow the steps here:
Go to 'Your Prime Membership' 

Tick on 'Cancel Free Trial or Do Not Continue' on the left-hand side of your browser window. 

It's most useful to choose 'Do Not Continue' in this case, as you will be able to keep utilizing Amazon Prime until the end of your free trial period, after which your membership will end. This will satisfy you for the remains of Prime Day and a significant chunk of the holiday sales. The payment card that you presented details for when starting your trial won't be charged in this case. 

You can also set a recurrence note by choosing 'Remind Me Later' in the 'Do Not Continue' part of your account. Of course, it's always worth placing a reminder on your smartphone anyway if you plan on canceling your account after the free trial is up. 
Refund on canceled Amazon Prime subscription
Amazon says consumers who have paid for a Prime membership but have never utilized their profits are suitable for a full refund. Those who have used the assistance are suitable for a partial refund based on the time enduring in their membership and their use of said advantages. This doesn't appeal to Amazon Prime subscriptions obtained through outside companies such as Jio and Airtel. The e-commerce platform encourages you to communicate it immediately to maintain your membership.
How to cancel Amazon Prime membership and orders?
To cancel Amazon orders, follow the steps here:
Log in to your Amazon account and go to 'Your Account.'

Choose 'Your Orders' and look for the order you require to cancel.

You will see an opportunity to the right of the item that says 'Cancel items.'

Click on it and choose the reason for your cancellation, and hit the 'Cancel' button.

That is it, and your Amazon order is canceled.

You will get a cancellation message via a registered email or phone number.
If you are a Prime member, you get passage to streaming assistance like Prime Video and Prime Music, simultaneously with free two-day transportation and many other perks. Nevertheless, as a Prime member, you can't cancel Prime Video without also removing Amazon Prime.
Frequently Asked Questions 
Q1. Is Cancelling Amazon Prime easy?
A1. Canceling your Amazon Prime subscription is simple; first, you need to go over the 'Your Account' button in the top right-hand corner of your browser and choose 'Your Prime Membership' from the drop-down menu if you have a paid membership, tick 'End Membership' on the left-hand side of the page.
Q2. Can I cancel Prime video but keep prime?
A2. If you are a Prime member, you get passage to streaming services like Prime Video and Prime Music, along with free two-day shipping and a multitude of other perks. Nevertheless, as a Prime member, you can't cancel Prime Video without also removing Amazon Prime.
Q3. How do you cancel your Amazon Prime membership?
A3. To cancel your Amazon Prime membership, sign in to your Amazon record and snap the Account drop-down. At that point, select Prime Membership. Then, click Update, cancel, and more under the Membership heading, trailed by End participation.
Q4. Can I cancel my Prime membership anytime?
A4. On the off chance that you pursued your Prime enrollment straightforwardly through Amazon Prime Video, you may cancel your Prime participation whenever by visiting Your Account and changing your participation settings.
Q5. How do I cancel my free trial of Amazon Prime?
A5. Indeed. Sign for you at Amazon. Snap-on Accounts and Lists and snap-on cancel free Prime. They will, at that point, give you a 2-multi day window to inform you of your free preliminary being dropped.
Q6. Can I cancel Amazon Prime after being charged?
A6. You can end your Prime enrollment by choosing the End Membership button on this page. Paid individuals who haven't utilized their advantages are qualified for a full discount of the current enrollment time frame. We'll handle the discount in three to five business days.
Q7. What happens if I cancel my Amazon Prime free trial?
A7. On the off chance that you drop an Amazon Prime free preliminary enrollment when you pursue it, you can keep on receiving the rewards of Prime for an entire month.
Q8. Why was I charged for Amazon Prime free trial?
A8. It is the standard interaction to charge card for each preliminary assistance in light of the fact that the specialist co-op needs to affirm if your installment subtleties are right, so regardless, assuming you didn't drop your enrollment after your free preliminary, they will charge your card according to installment structure.
Q9. What happens after a 30 day free trial of Amazon Prime?
A9. During your 30-day free preliminary, you can drop your Amazon Prime enrollment whenever. In the event that you don't drop inside 30 days, you'll be naturally moved up to a paid participation plan toward the finish of the time for testing.
Q10. Does Prime membership end immediately?
A10. Your enrollment will not really end until the finish of the time frame you've paid for. You might be offered a discount here. Amazon noticed that you will get a full discount on your present enrollment period on the off chance that you haven't utilized the advantages yet.

Join Telegram Channel & Get Instant Deal Alert

75,062+

participants