487 days ago
Best Twitter Alternative App - Koo App Features, Reviews and More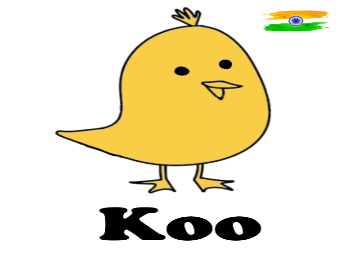 Koo app is the talk of the town as an alternative for Twitter. The homegrown app has reached over 3 million downloads. Earlier, Prime Minister Modi spoke about the Koo app and urged Indians to use it. Koo is the desi version of Twitter, the app is one of the winners of the Atma Nirbhar Innovation Challenge.  The platform recently raised $30 million, with funding led by Tiger Global.
The Government of Nigeria has joined the Koo app. Nigeria recently banned Twitter in the country on June 2. Meanwhile, Twitter is also involved in a stand-off with the Indian Government over compliance with the new IT rules. 
If you are also looking to switch to Koo then here are complete details on this alternative app to Twitter. 
Meanwhile, check out the best chatting apps in India from here.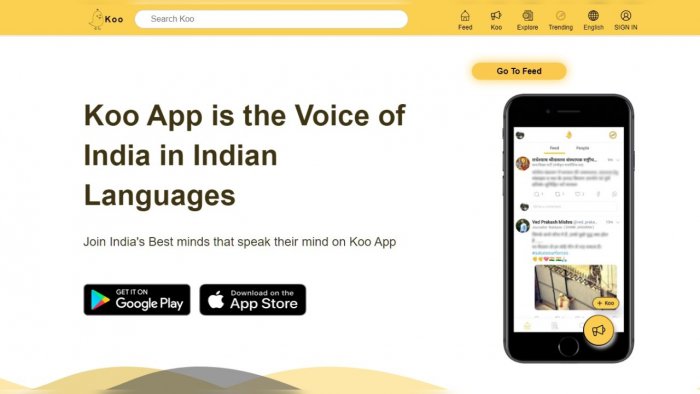 What is Koo App?
Launched in March 2020, the app is a platform that is similar to Twitter. Koo app is founded by Aprameya Radhakrishna and Mayank Bidawatka. It was one of the winners of the 'AatmaNirbhar App Innovation Challenge' organized by the government last year. The app has a yellow bird as its logo. 
Koo app supports five languages - English, Hindi, Tamil, Telugu, Marathi, and Tamil. It is said to be working on the support for more Indian languages - Bangla, Oriya, Gujarati, Malayalam, Punjabi, and Assamese. 
Koo app is available for Android and iOS. It is also accessible via website or mobile. 
Koo is getting a push from the Ministry. The platform is being promoted by various politicians, ministers, and celebrities. The major difference between Koo and Twitter is that the Koo app offers services in local languages. 
Indian Alternative to Twitter
Koo app is an alternative app for Twitter for Indian users. A majority of people in India don't speak English. The app allows Indian users to communicate in their languages. Koo is an app designed for Indian users. They can share thoughts in their mother tongue to the vies of the celebrities and speak their mind. The app has been recognized by the Government among the Aatmanirbhar Apps of India.
Koo has a resemblance to Twitter. The logo and name seem to be derived from Twitter. Koo is identical to Twitter in every possible way. The basic details such as name, picture, bio, and tabs to show your likes, replies, mentions, and Koos. Users can also apply for a verified profile. There is a character limit as well. The character limit for Koo is 400 characters. You can attach images, GIFs, videos, links, and polls. Another Indian app alternative to Twitter is Tooter. The app has also garnered a lot of attention last year. 
Koo App Download
Once you download the Koo app, select a preferred language. You can create a new account with your mobile number. Enter your phone number and verify via OTP to complete the registration on the app. Set up your Koo account by choosing your username, profile photo, and a short bio. After setting up your profile, you can follow other users, comment, like, or share their posts. 
Koo App Features
Share your opinions

Discuss your opinion on any topic in Indian languages

Follow Bollywood artists, Journalists, Politicians, Cricketers, Actors / Actresses, Activists, and other interesting people

View your feed in Indian languages by seeing what people you follow said
Koo App Review
Koo app is available on Google Play Store and Apple Store. The app has been downloaded by millions of Indian users. It is an alternative to Twitter. Koo has gained wide popularity amid the battle between the Indian Government and Twitter. The app has already made it to the list of top free apps on Google Play Store. 
There are some reports of Data leaks from the app. The popular French cybersecurity researcher Robert Baptiste has Tweeted about the leak of user data such as name, date of birth, email, etc. However, the founders of Koo have denied the allegations. 
Other Alternative Apps For Twitter
Tooter
Tooter is another alternative app for Twitter. The social media app lets users post short messages called Toots. Users can send text, pictures, and video messages. It Tooter also lets users follow other users. Once you follow a user on Tooter, his Toots will be visible on your timeline. There is also the option to control notifications for events. Tooter has a design and user interface similar to Twitter. The app has a blue 'conch' as its symbol. 
MitraSetu
Mitrasetu has a design similar to Facebook. The micro-blogging website is an alternative to Twitter. It has a clean interface to enhance the user experience. You can post on your time and also like and comment on other posts on the platform. Users can also post images, videos stickers, and documents. With Mitasetu, it is possible to add your friends to a group and share all your posts from one place. 
AatmaNirbhar Bharat App Innovation Challenge
The "AatmaNirbhar Bharat App Innovation Challenge" which was launched last year saw participation from 6,940 tech entrepreneurs and start-ups across India. Winners of the contest were announced across nine categories including Business, eLearning, Entertainment, social media, Games, Health, News, Office, etc. 
In the Social category, Chingari emerged as the winner, followed by Your Quote and Koo.
The Indian alternative of Twitter is getting popular amid the tension between the government and Twitter. Koo has become of the top free applications on the Play Store. The number of downloads is rising with every passing day. Recently, the government had asked Twitter to remove several accounts for spreading misinformation about the Indian farmers protesting against new agricultural laws. The microblogging site suspended over 500 accounts but didn't go ahead to take-down other accounts.
Frequently Asked Questions
Which is the best alternative app for Twitter?
If you are looking for an Indian alternative to Twitter then You must try the Koo app. The app gives you all the features of Twitter. At the same time, you can use the app in Indian Languages.
What is Koo App?
Koo is a microblogging platform. You can create an account on the app using your mobile number. It is an alternative app for Twitter designed for Indian users.
Which is the best Twitter alternative for Android?
Koo is an Indian alternative to Twitter. Koo is available for Android and iOS users. You can also access Koo via its desktop site. Apart from English, the app has support for six Indian languages.  

Join Telegram Channel & Get Instant Deal Alert

75,062+

participants