8 days ago
34136
Top Chatting Apps in India For Text, Voice, and Video Chatting

Join Telegram Channel & Get Instant Deal Alert

71,520+

participants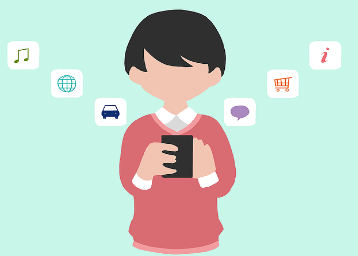 The top chatting apps make it possible to stay in touch with friends and family. Most of these apps are free and can be used to send messages and voice/video calling too.
After purchasing a smartphone one may go looking for the best chatting apps for it. Even with the recent Chinese app ban by the Indian Government, you will not be short of choices. There are plenty of chatting apps present in the market. 
Listed in this article are the top 10 chatting apps in India that will help enhance your texting experience. Let us have a look at these chatting apps and understand how these apps are useful.
Later in the post, we will also discuss the best Indian chatting apps. You will also get to know about the best chatting apps for kids. 
Are you looking for an alternative to Twitter, then you must check out this amazing Indian app. For the best Indian alternative to Twitter click here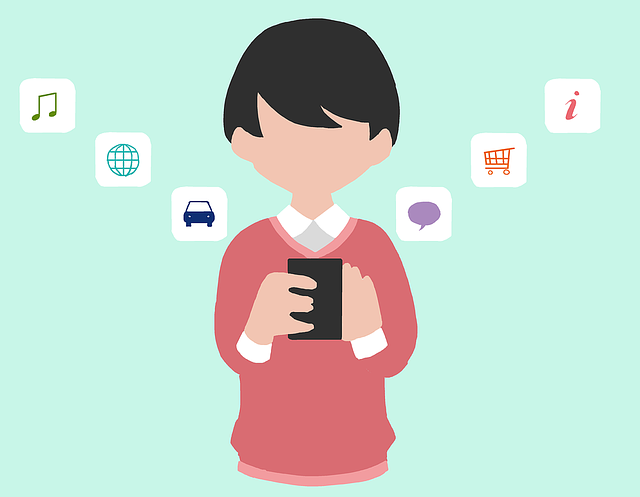 List of Chatting Apps in India 2021
1. Whatsapp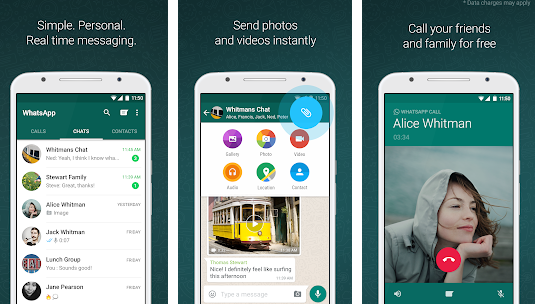 Whatsapp is a free messaging app available for smartphone users. It uses your phone's internet connection to let you send and receive messages, photos, videos, documents, and voice messages. Voice and video calling features are also available on Whatsapp. 
Whatsapp started as an Instant Messenger app but has evolved over time to offer voice and video calling features. The popular chatting app is owned by Facebook. It has over 200 million users in India. 
The messaging app works with your phone number, it integrates with your phone's existing address book. You can also share your location, set custom wallpapers and broadcast messages. 
No Fees

Multimedia

Fre calls

Whatsapp Web

No Username and Pins
Are you looking for the best shopping deals? Then you can follow us on Instagram for all the latest updates.  We also post Special Offers, Deals, Discounts, exclusive coupons & Giveaways. Follow @freekaamaalofficial today! For the best online shopping experience. 
2. Messenger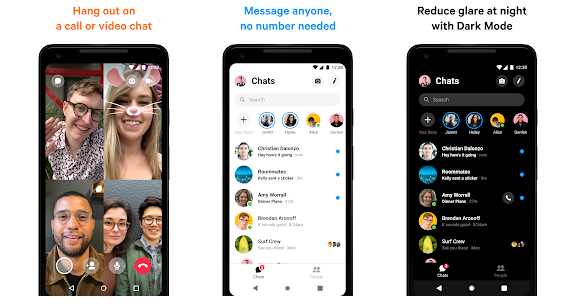 Messenger is developed by Facebook Inc. The all-in-one communication app has text, voice, video calling and group video chat features. The instant messaging service launched in August 2011. It replaced Facebook chat. Users don't need a Facebook account to use Messenger. You can access Messenger on your computer (Messenger.com) or using the mobile app for Android and iOS. 
The texting app can also send images and videos. it has lots of built-in emojis, stickers, and GIFs. Recently, Facebook introduced new privacy features in Messenger to add another layer of security. App lock uses fingerprint or face authentication to unlock the Messenger app. 
Get The Group Together With Rooms

Free Video Calls To Stay Connected

Unlimited Free Text & Phone Calls

Record And Send Voice And Video Messages

Express Yourself With Stickers, Gifs, And Emojis

Turn Off The Lights In Dark Mode
3. Hike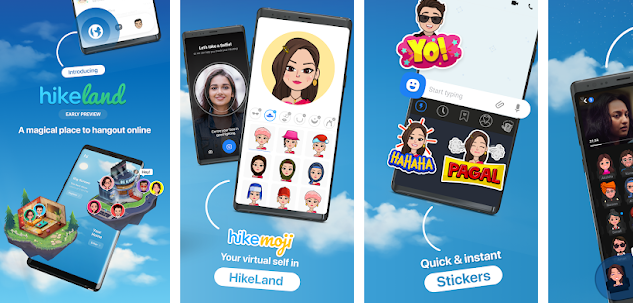 Hike is available in 40 different languages. It comes with 2000+ stickers. Hike is not only a chat app, it provides news, stock market updates, live cricket scores etc. The instant messaging app keeps introducing new and interesting features. Recently, they introduced HikeMoji, personalized emojis to help users express themselves. 
Hike stickers make your conversation engaging. You also get sticker suggestions to reduce dependency on the keyboard. Last year Hike introduced 128-Bit AES and 2048-bit RSA Encryption to take care of user privacy and security. 
Hike is also available on the PC or laptop browser. Users can log in to Hike web even when their phone is switched off to continue with their chats. 
Create your own avatar

Quick Reply, Chat Themes

Hide Chats, Privacy

Send & receive photos, videos, docs, location, etc.

Hike web, group chats, swipe to reply, dark mode etc
4. Google Hangouts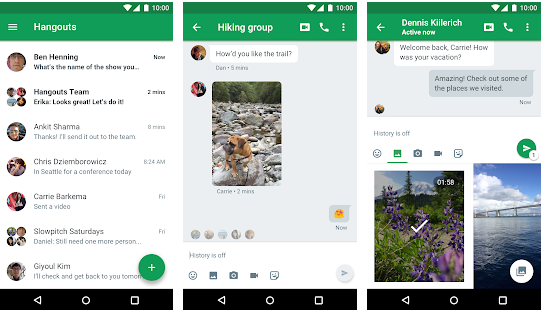 Use hangouts for texting, voice, and video calling, group chats and more. You can also share photos, videos, emoji, stickers, GIFs, and maps. Hangouts is available on Android, iOS, and the web. The chats are synchronized across all devices. The app allows group chats for up to 150 people. 
Google Hangouts is a top chatting app for professional users. The app is built for teams to provide an integrated platform which makes communication efficient and convenient. 
No phone number is required. You can sign in with your Gmail account to start using Hangouts for text messages, video and voice calls. 
Group chats with up to 150 people.

Share messages, photos, videos, maps, emoji, stickers, and animated GIFs.

Free group video call with up to 10 contacts.

Keep in touch with contacts across Android, iOS, and the web

Sync chats across all your devices.
5. JioChat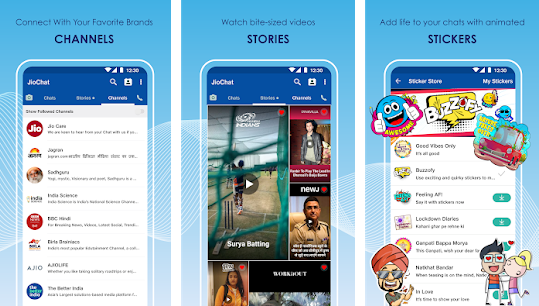 JioChat is owned by Reliance Industries Ltd. It is considered the best Indian chatting app. JioChat is available in different languages. It allows users to send text messages, audios, and videos. The instant messaging app also keeps users updated with news, movies, and sports. The app also supports video conferencing, voice calls, stickers, and emoticons. 
JioChat app is available for Android, iOS, and JioPhone users. You can register using any mobile number. JioChat is available in Hindi, Marathi, Gujrati, Punjabi, Tamil, Bengali, Telugu, Kannada, Malayalam, and Odia languages. 
 
Free HD voice & video calls

Video conferencing

Send files, emoticons, pictures, videos, voice notes 

 Made in India stickers.

 Bite-sized video stories.

All major Indian languages
6. Telegram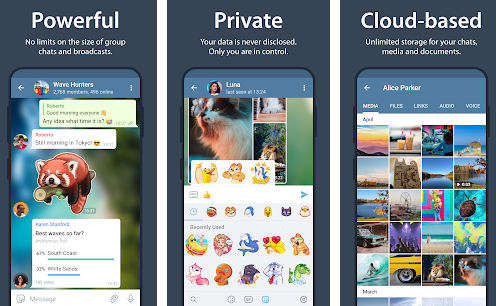 Telegram is a fast and reliable chatting app. It promises to function even on poor internet connections. The app can be used to share large files and documents of any type. The popular chatting app comes with powerful photo and video editing tools. 
The secret chat messages is a popular feature of the app. User can send self-destructing messages, photos, videos, and files. 
Telegram allows users to make large groups. You can create group chats for up to 200,000 members. It is a perfect app for hosting online communities and coordinating teamwork. 
Create group chats for up to 200,000 members

Share large videos, documents of any type

Powerful photo and video editing tools

Secret Chat messages

All types of disappearing content — messages, photos, videos, and even files
7. Skype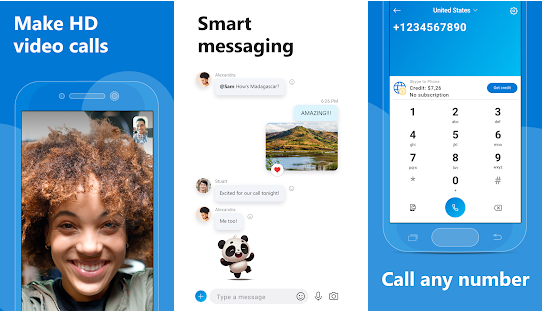 Skype is owned by Microsoft. It comes with features such as text messaging, audio, and video chat. Skype is considered the best app for its design. It is also a popular choice to conduct interviews. Group chatting is also available on the app.
You can read and reply to your phones SMS messages on Skype. You can also send photos and videos. With voice calling feature you can call anyone in the world. Skype is mostly used for professional purposes. Over 12 million people use this app worldwide. Landline and mobile phone calls is a paid service, the user needs to buy credits to enjoy calling features. 
Create a group chat to plan a family reunion

Reply to your phone's SMS messages

Send photos and videos with your family and friends

Make voice calls to anyone in the world on Skype

Skype is available on phones, tablets, PCs and Macs.
8. Line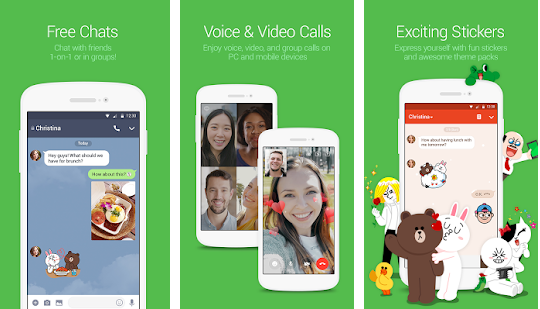 Line allows users to enjoy free messaging, voice and video calls. You can add up to 200 people in group video calls. The app also allows users to create polls for quick decisions. Use filters and effects to make video calls more interesting.  It has got so many cool features. The app also gives you news, movies, and sports updates. 
You can also share photos, videos, stickers, voice messages and locations easily. Choose from hundreds of free stickers to express yourself in a unique way. Line is available for mobile, pc and Mac users. Your chats are synced automatically across all versions.
Share messages, photos, videos, stickers, voice messages, and locations

Get connected to new apps

Store messages, photos, videos, and more

Auto-sync your device and PC

Browse hundreds of popular free stickers

share your daily moments with friends on Timeline
9. Viber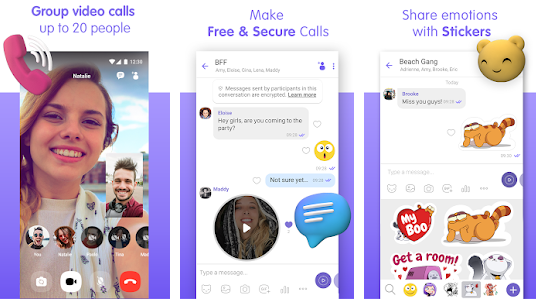 Viber is the choice for 1 billion users worldwide. Send free text messages and high-quality voice and video calls. The app is completely free. You can see your messages and calls directly from your desktop or tablet. The chats are synced to your computer and laptop. 
Viber also allows low-cost calls to landlines. Yes, you can non-Viber users on a mobile phone or landline with the low-cost international calling service. The group chat feature allows up to 250 members to talk and text together. The app users end-to-end encryption to provide 100% privacy. The chatting apps also have a secret chat feature which lets users self-destruct messages. The self-destruct messages get automatically deleted from the recipient's phone. 
Start a Viber Community with Unlimited Members

Express Yourself with GIFs and Viber Stickers

Self-Destruct Your Secret Chats

Group chat for up to 250 members

Make Free Audio and Video Calls

Fully Synced Desktop and Tablet Apps
10. Snapchat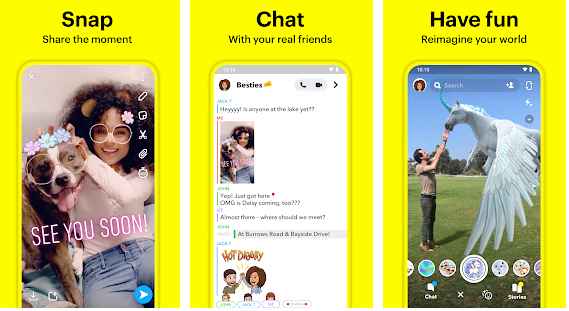 Send a Snap in seconds. Use filters, lenses, bitmojis, and fun effects to express yourself. Snapchat opens right to the camera, so you can take a photo or video in seconds to share. You can also stay in touch with friends using live messaging. 
There is also group stories to share your day. You can video chat with up to 16 friends at once. New filters and lens are added every day, you can also create your own filters. You can also share your location or see where your friends are hanging out. 
There are many more interesting features such as live stories and memories. With live stories, you can discover stories from the community nearby and across the world.  
Send a Snap in seconds

Tap to take a photo, or press and hold for video.

Add a Lens or Filter to your photo 

Video chat with up to 16 friends at once

Watch breaking news, original Shows, and Community Stories

Create Stories from your favourite memories
These are the most popular chatting apps in India. Each app has some features which make it unique. Although, you can say, Whatsapp is the most widely used chatting app but other apps such as Telegram, Messenger, Viber, and Line also have a very good users base.
In recent time, chatting is not limited to texting Whatsapp which started as a text messaging app gradually added features such as voice and video calling. In fact, all the apps that we have mentioned in the list of best apps come with video calling feature. With stickers, gifs, and emoticons these apps help users express themselves in a better manner. 
Recently, Prime Minister Narendra Modi announced Atma Nirbar Bharat Abhiyaan while addressing the nation during the 74th Independence day celebrations. With the announcement, the demand for homegrown brands has soared. People are also preferring Indian apps for everything from chatting to browsing. So here are the popular Indian texting apps. 
Best Indian Chatting Apps
Best Chatting Apps For Kids in India
| | | |
| --- | --- | --- |
| S.No | App | Download Link |
| 1 | Facebook Messenger Kids  | |
| 2 | JusTalk Kids (Ages 6-12) | |
| 3 | Google Hangouts | |
| 4 | Skype | |
These are the top chatting apps in India that will help you stay connected with your friends and family. You get different ways to express yourself with these apps. You can send unlimited free text messages, you also get free voice and video calling feature. We have mentioned 10 apps to make sure there is a choice for every type of user.
Frequently Asked Questions
Which is the best chatting app?
Here in this article, we have mentioned 10 top chatting apps in India. Check out these apps to express yourself and stay connected with friends and family.
Is there any Indian Chat App?
We have mentioned the top 5 Indian chatting apps. If you are looking for Indian chat apps then-popular choices include Hike, Sharechat, and Namaste Bharat among others. 
Which app is best for video chatting?
The top chatting apps also come with video chatting feature. For video chatting, you can use apps such as Whatsapp, Hangouts, Skype, and Jiochat among others.
Which apps are banned in India?
Recently, 118 Chinese apps were banned in India. The list of banned apps includes PUBG, Ludo world, etc.
Which Indian app is famous?
JioChat, Hike, and share chat are Indian Chatting apps which are very popular. You get a variety of features to stay connected with these apps.