593 days ago
Dhani Super Saver Card: Overall Benefits and How to Apply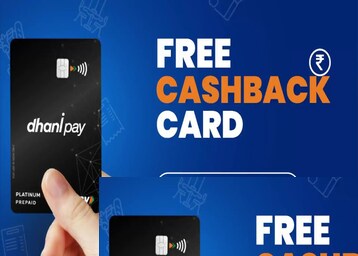 Do you use a credit card? As we all know, shopping nowadays is pretty standard, and we use credit cards for them and earn some discounts and cashback while using them. Dhani is one of the leading brands in India that offers all financial and health care needs under one roof. 
You can get this card instantly with up to 5 lakhs of the credit limit. Moreover, this Dhani Super Saver card offers free cashback, health card, Demat, and unlimited trading account with free doctor consultation and upto 50% of all medicines. So let's check the complete details about this card and apply for this Dhani Super Saver Card. 
For more Dhani offers and coupons, you can click here.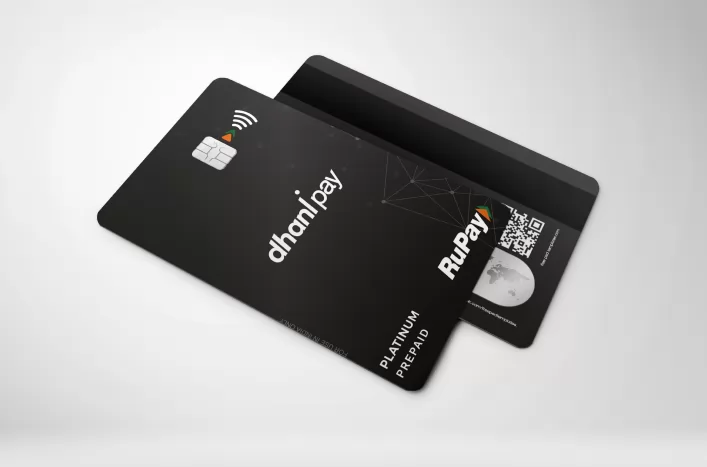 Grab Rs. 50 for free by Signup on FreeKaaMaal. Or just simply click on the button that has been given below, register and earn Rs.50. get up to 100% cashback on FreeKaaMaal on different brands.  

To know how to redeem your FreeKaaMaal bonus, click here. 
What is Dhani Super Saver Card?
It is a prepaid card that Dhani Wallet offers. You can get 5% cashback on everything you purchase through this card, like fuel, grocery, restaurant, movie tickets, bill payments, recharges, and 30 lakh stores. 
Now you can enjoy shopping online and offline and get exclusive offers on Dhani Super Saver cards. The Dhani Super Saver Card charges are Rs. 299 monthly. You can also avail of an instant credit line from the Dhani App or add money using the exciting debit and credit card or through net banking.  Also, check out how to activate the Dhani One Freedom card by clicking here.
How to Apply for Dhani Super Saver Card 
Let's check out the step-by-step procedure to apply for this card. 
First, download the Dhani App from Play Store or Apple Store. 

Register with this app with your mobile number, and kindly choose the number linked with the Aadhaar card. 

After registering, you will find a banner where you can apply for the Dhani Super Saver Card. 

Click on the banner and continue for it. 

Enter your address with complete details, including the pin code. 

Now you have to make the payment of Dhani Super Saver Card Charges that will reflect there. 

After the payment, your card will be delivered to the registered address in 15 days. 
How to Use Dhani Super Saver Card
You can use this card while shopping and earn rewards and cashbacks. You just need to pay with a Dhani Card anytime and anywhere you are, and it is one of the safest cards you have ever had. 
You can use this card for bill payments, travel bookings, mobile recharges, DTH recharges, Fastag Payment, Bank transfer, paying the electricity bills,s and more. In addition, it will help you to make things easier for you while shopping. 
Dhani Super Saver Card Benefits 
Here are some benefits of having this Super Saver card. 
This card comes with complimentary accidental insurance of Rs. 2 lakhs.

 It offers 5% cashback on all your transactions upto 1250 per month. 

It is one of the safest cards you can turn on/off from the app. 

It also comes with an exclusive Rupay discount from 1100+ merchants. 
Dhani Super Card Review 
Dhani is one of the leading brands that offer the best discount on medicines,  doctor consultations, and lab tests. If you use the Dhani Super Saver card for this purpose, you will get an extra discount. 
According to us, it is a great tool that offers 5% cash back on every purchase, and the maximum cashback you can earn is Rs. 1250 per month. Dhani Super Saver's credit limit will increase with every usage and after you make your purchases. If you are a shopaholic, then this is the best card for you. With every purchase, you are getting 5% cashback which is simply amazing. 
This is all about the Dhani Super Saver Card; one of the significant benefits is that if you are not using this card, you can turn it off from the app, which makes it safer while not using it. You can also use Dhani Super Saver Card Promo Code for more offers and deals. 
We hope this information will help you to get complete details about the Dhani Super Saver Card. 
Questions You May Have 
Q. Where can Dhani pay cards be used?
They also provide a physical card that you can use for shopping online and offline. You can pay your coffee bills and anything else you want. 
Q. Is Dhani RuPay card free?
It is free for the first month, then you need to pay monthly charges, but you can cancel the same whenever you want. 
Q. Is the Dhani card good?
Yes, the Dhani card is very rewarding in that it offers pints, cashbacks on all of your transactions. 
Q. Does Dhani app gives real money?
Dhani Cash is a reward & Loyalty program for all dhani Customers. Each time you use the Dhani app, you can earn dhani Cash, which is equal to real cash. You can use your dhani Cash to earn cashback on your EMI payment, dhani doctor, supersaver & dhani stock subscription amount & also on insurance premium.
Q. What is the Dhani Super Saver card limit?
the maximum cashback that you can earn through Dhani Prepaid Super Saver card is Rs. 12,50,500

Join Telegram Channel & Get Instant Deal Alert

75,062+

participants