1182 days ago
10 Best Selling Books That You Must Read in 2020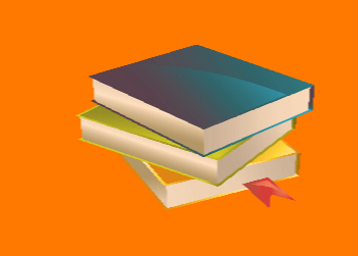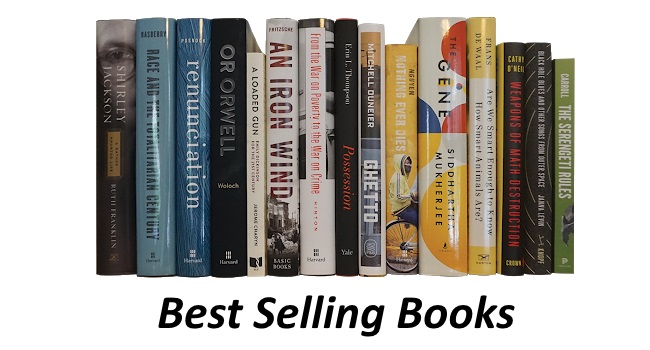 Here are my top picks from the best selling books of the year. You can buy all of these books online and also at stores near you. Amazon is my go-to place for finding books so I will start with the best selling books on Amazon.
I will also discuss my favourite books. I have also included the best Indian books released this year. The post ends with some of the top picks that are an undeniable must-read. 
1. Educated
Educated is a compelling and joyous account of self-determination. The coming of age tale is set in a remote corner of the American West. The novel portraits the power of imagination and courage of a young woman. Witness the extraordinary saga of learning - Westover's journey from a remote corner of the American west to one of the world's grandest seats of learning is extraordinary.
Originally published: 20 February 2018
Author: Tara Westover
Original language: English
Genres: Biography, Autobiography
2. There There
The Novel is set in present-day Oakland. The author details the lives of characters flawlessly through legacies of violence and historical struggle. "There There" also emphasizes the value of ancestral connection and cultural traditions. The intense chapters focus on different members of a large cast of Indians. These characters are introduced directly or through the third person.
Originally published: 5 June 2018
Author: Tommy Orange
Page count: 304
Publisher: Alfred A. Knopf
Genre: Political fiction
3. The Great Believers
The novel is set in 1980s Chicago and contemporary Paris. The Great believers is an absorbing and emotionally riveting story about the times of crisis. The novel is funny, harrowing, tender, devastating also suspenseful.
Originally published: 7 June 2018
Author: Rebecca Makkai
Genre: Coming-of-Age Fiction
4. Asymmetry
Asymmetry is the debut novel of Lisa Halliday. The story is told in three distinct sections. The novel explores the imbalances that spark and sustain our most dramatic relations. It is about inequalities in age, power, talent, wealth fame etc. The seemingly disparate stories gain resonance as the perspectives interact and overlap.
Originally published: 6 February 2018
Author: Lisa Halliday
Genres: Psychological Fiction
5. Small Fry
Small Fry is an enthralling book that is a portrait of a complex family. The novel provides a captivating portrayal of California during the 80s and 90s. The coming of an age story reveals a complex father-daughter relationship.
Originally published: 4 September 2018
Author: Lisa Brennan-Jobs
Genres: Biography
6. Washington Black
Washington Black is the story of an 11-year-old slave. However, the storyline is less about the effects of slavery and more about the burden, responsibility, and guilt of personal freedom.
The young left on his own must invent a new life that propels him further across the globe. Washington Black is a story of friendship, betrayal, love, and redemption. The book compels readers to think, what is true freedom.
Originally published: 2 August 2018
Author: Esi Edugyan
Publisher: HarperCollins
Awards: Giller Prize
Nominations: Booker Prize
Genres: Historical Fiction, Adventure fiction
7. The Overstory
Rated as one of the best novels written about trees. The author lets trees do their own talking in this book. The story is set primarily on the West Coast. The novel revolves around characters separated by age and geography.
Among the characters, is a wheelchair bond computer designer, a scientist, a psychologist, and a young woman who hears voices urging her to save old-growth forests from logging. All characters express their arboreal love in different ways.
Originally published: 3 April 2018
Author: Richard Powers
Page count: 512
ISBN: 9780393635522
Nominations: Booker Prize, PEN/Jean Stein Book Award
Genres: Literary fiction, Nature writing
8. Still Lives
Still Lives, is a carefully crafted mystery with compelling storytelling. The fast-paced thriller about the L.A. art world is a biting cultural critique of how women are portrayed in art, culture, and the media. Still Lives also points out how violence against women is commodified in society and used as a tool of oppression.
Originally published: 5 June 2018
Author: Maria Hummel
Genres: Thriller, Mystery, Suspense, Literary fiction
9. Becoming
The inspiring memoir of the former First Lady of the United States. In this memoir, Michelle Obama looks back on am unlikely rise while navigating issues of race and gender.
There are no dramatic revelations but fans of Obama will find an interesting and inspiring saga of quiet social revolutions.
Originally published: 13 November 2018
Author: Michelle Obama
Pages: 400
Page count: 448
Publishers: Crown Publishing Group (North America, English U.S., and Canada)
10. Where the Crawdads Sing
The astonishing debut novel is at once a murder mystery and a coming of age narrative revealing savage truths. Owens delivers mystery wrapped in gorgeous lyrical prose.
The novel has a bit of everything - mystery, romance, and fascinating characters. The story is untold in North Carolina.
Originally published: 14 August 2018
Author: Delia Owens
ISBN: 9780735219090
Genres: Mystery, Bildungsroman, Historical Fiction, Coming-of-Age Fiction
These are some very good books from Indian authors as well that have come out in the last here. Here are my top 5 picks of best Indian novels released this year. 
Best Books of Indian Authors this Year
1. The Beauty of all My Days
This memoir of Ruskin Bond goes back and forth through his life. The latest offering of Ruskin Bond is an amalgamation of snippets for his life. The book reveals a contented man showing us that life has to be relished. Whether it is his love for nature or gratefulness to his adopted family bond makes us introspect.
2. The Widows of Malabar Hill
The thriller is set in 1920s India. Perveen Mistry one of the first female lawyers, is investigating a suspicious will. This captivating historical mystery has a marvelous plot with rich details. Perveen's pursuit of truth and justice for her client is the center of this story that enthralls you.
3. Clouds
Clouds, is the second novel of Chandrahas Choudhury. It has come nine years after his first "Arzee The Dwarf".The novel has great comic touch with colorful dialogues to delineates situations clearly. Clouds is two novellas in a single volume and two stories are linked by talk about clouds.
4. All the Lives We Never Lived
This novel about a family and a country struggling with transformations. The story begins in the 1930s when British rule is reaching a critical turn. All the Lives We Never Lived by Anuradha Roy is set in Northeast Asia. Anuradha Roy has won the DSC Prize for South Asian Literature for her last novel Sleeping on Jupiter.
5. Jasoda
This movie novel is an account of the epic journey of a woman. The novel is a story of a woman trapped by circumstanced crawling her way out by any means. The excruciating story of survival makes Jasoda a very interesting reading. The author succeeds in giving an extraordinary heroine. A life of no choice that needs improvisation, courage, and determination.
Now, take a look at a few more books that have received cult status and remain among the best selling books in the world.
5 Best Rated Books of All-time
1. The Power of your Subconscious Mind
The relevance of self-awareness in recent times is possibly the reason why this book is on the top. I have seen a lot of people rate this book very highly. From the title itself, you get to know about the subject. The Power of your Subconscious Mind has been a bestseller since its first publication. The book includes simple techniques to improve your life. It is one of the most loved self-help books.
2. Think and Grow Rich
It is a self-help book written by Napoleon Hill. It is a relatively short read that you can finish in fe sittings. People who have read "Think and Grow Rich" say that have come back to the book multiple times which is an indication of how useful they found it. The author covers different topics and presents them with ideas and concepts. This book goes beyond the concept of money.
3. Rich Dad, Poor Dad
The book can be easily described as a modern classic of personal finance. The story is of Robert Kiyosaki and his two dads one his real father and second the father of his best friend. Both men shaped his thoughts about money and investing. Throughout the book, the author compares - principles, ideas, financial practices, and the degree of dynamism of his real father against his rich dad.
4. To Kill a Mockingbird
The bestselling novel was first published in 1960. To Kill a Mockingbird is compassionate, dramatic, and deeply moving. It takes readers to the roots of kindness, cruelty, love, hatred, humor, and pathos. The unforgettable novel has claimed universal appeal considered as a masterpiece of American literature.
5. The Great Gatsby
The Great Gatsby is an exquisitely crafted tale of America in the 1920s. F. Scott. Fitzgerald's book tells the story of fabulously wealthy Jay Gatsby and his love for Daisy Buchanan. The story is narrated by Nick Carraway who is neighbours with Jay Gatsby. The author blends internal thoughts with plotting, dialogues, and observations.
So there were some of the best books that I want to recommend. Every person has a favourite genre like some of my friends have a special liking for thrillers. I personally like biographies. 

Join Telegram Channel & Get Instant Deal Alert

75,062+

participants