386 days ago
Upcoming Electric Cars in India 2022 : Launch Date & Price List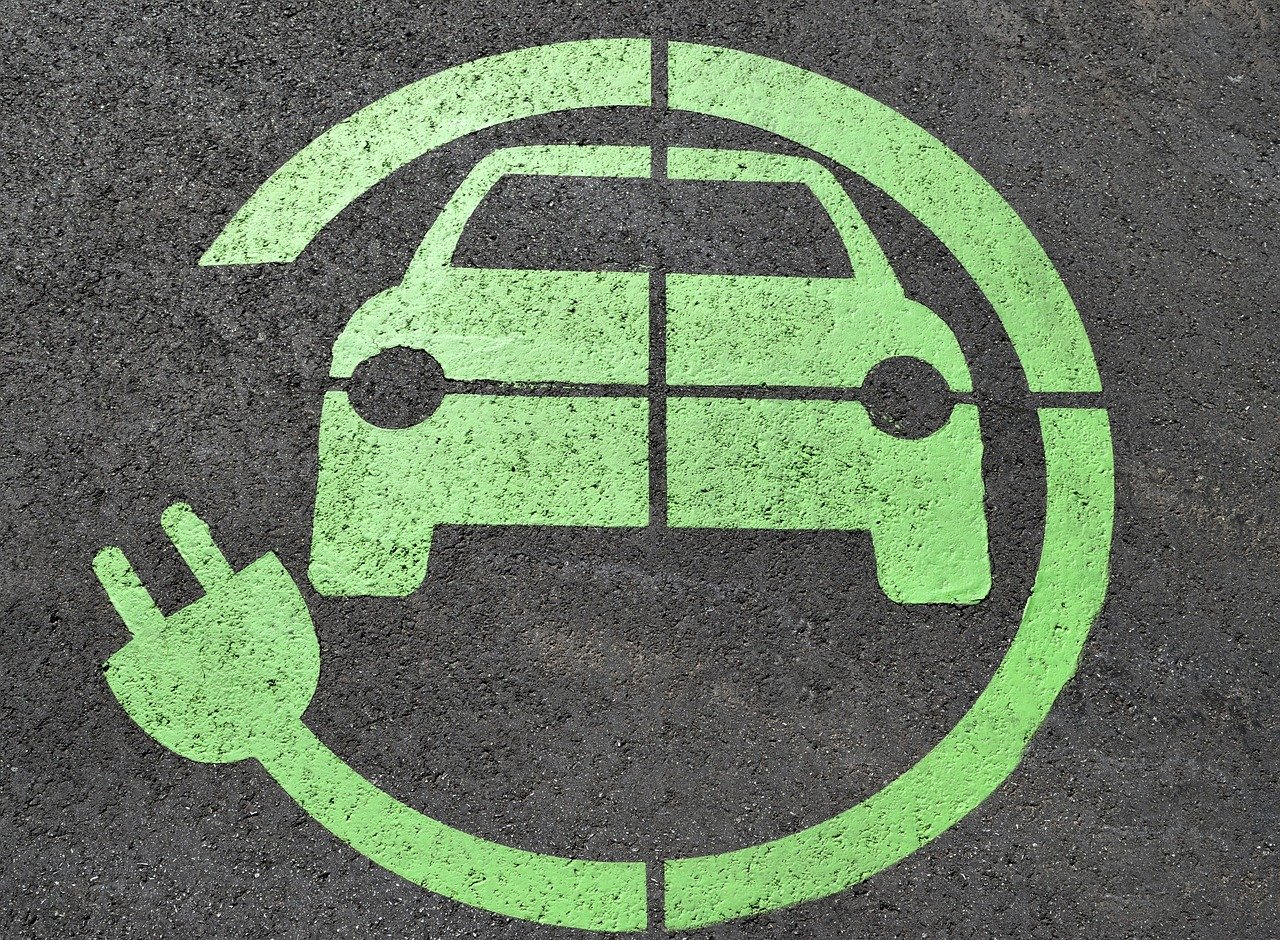 Do you want to know about the upcoming electric cars in India 2022? Scroll down to find the complete list with estimated launch dates and price.
Electric vehicles have been around for some time but in the recent past they have become more mainstream. 
There are various reasons that add to the growing popularity of electric vehicles such as fuel prices and global warming. 
With the growing demand, vehicle manufacturers are also making available more choices. The year 2022 is going to be all about electric cars with many products expected to launch for every budget. If you also plan to buy one, then check out the list of upcoming electric cars in India with price. 
Tata, Maruti Suzuki, Mahindra, and Nissan are few of the companies to come up with electric cars soon. With so many launches, choices for consumers are all set to increase in this segment.
Meanwhile, for the best car purifiers in India click here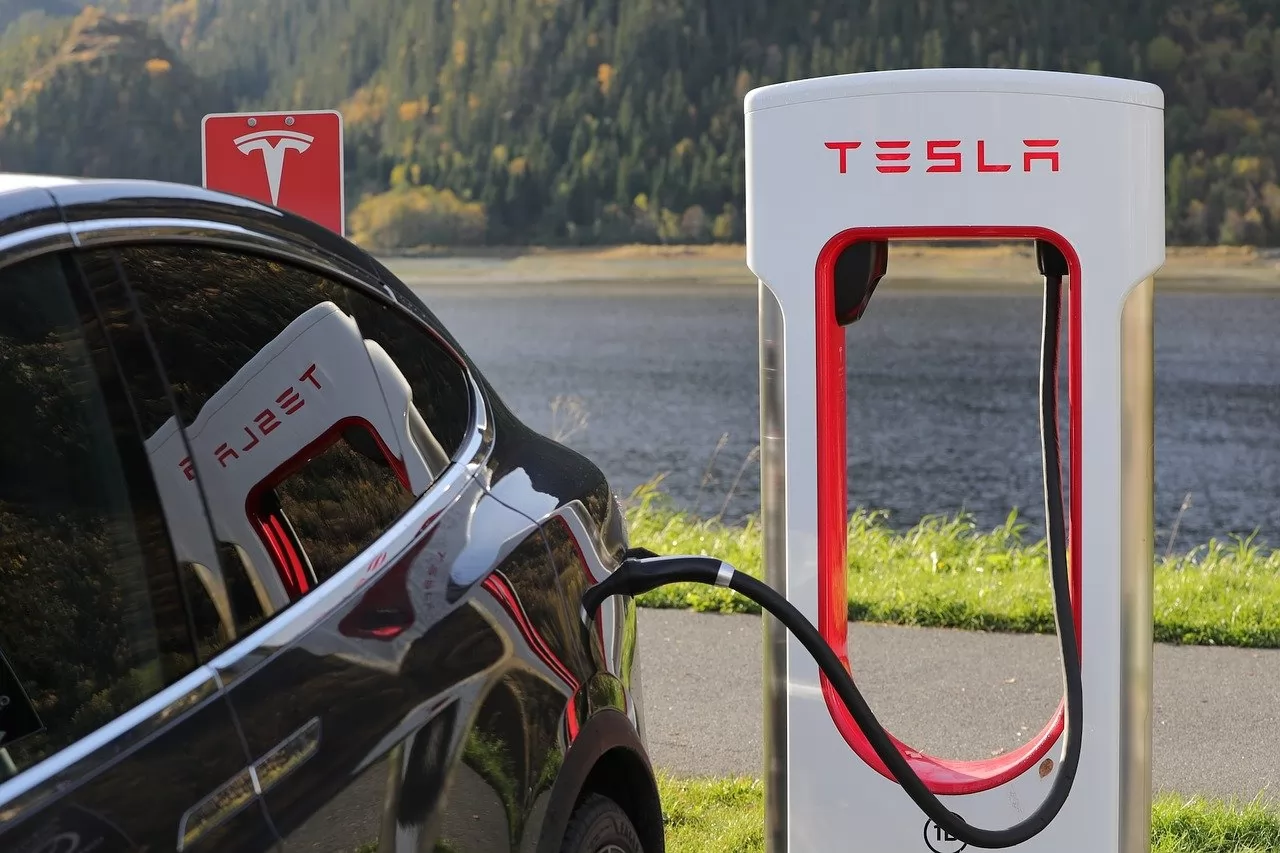 Earn Rs. 50 on Signup with FreeKaaMaal. Sign up using referral code - 866970 to earn Rs. 50. Click on the button below to sign up now. After sign up start shopping via FreeKaaMaal and earn up to 100% cashback at top stores. For details on how to withdraw your sign up bonus click here
List Of Upcoming Electric Cars in India 2022
| | | |
| --- | --- | --- |
| Electric Car | Launch Date | Price |
| Tata Altroz EV | June 2022 | Rs. 11.50 to Rs. 13.00 Lacs |
| Maruti Suzuki Wagon R EV | January 2022 | Rs. 9 to Rs. 10 Lakh |
| Mahindra eKUV100 | March 2022 | Rs. 9 to Rs. 13 Lakhs |
| Maruti Suzuki Futuro E | Coming soon | Around Rs. 9 lakhs |
| Nissan Leaf | February 2022 | Rs. 30 Lakh |
| Renault Zoe | Launch Date: March 2022 | Rs. 20 Lakh |
| 2022 MG ZS EV | August 2022 | Rs. 22 Lakh |
1. Tata Altroz EV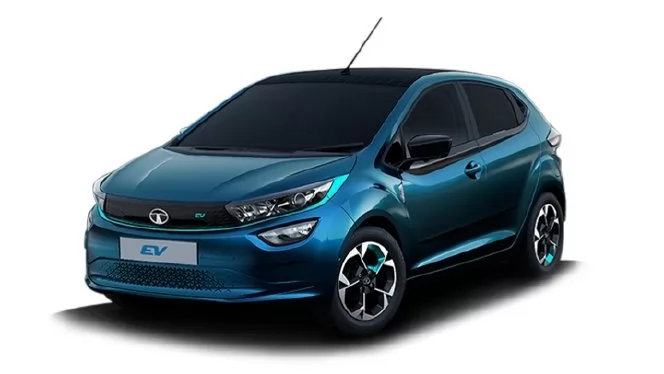 The EV version is likely to come with identical interiors. The seating capacity will also be the same. Tata Altroz EV will have a redesigned air dam, electric blue accents, and a new grille. This electric car is expected to launch in June 2022. 
Tata Motors is soon releasing an electric version of its Altoz hatchback. It will not look different from the petrol and diesel variants. 
Expected Price: Rs. 11.50 to Rs. 13.00 Lacs

Expected Launch:  June 2022
2. Maruti Suzuki Wagon R EV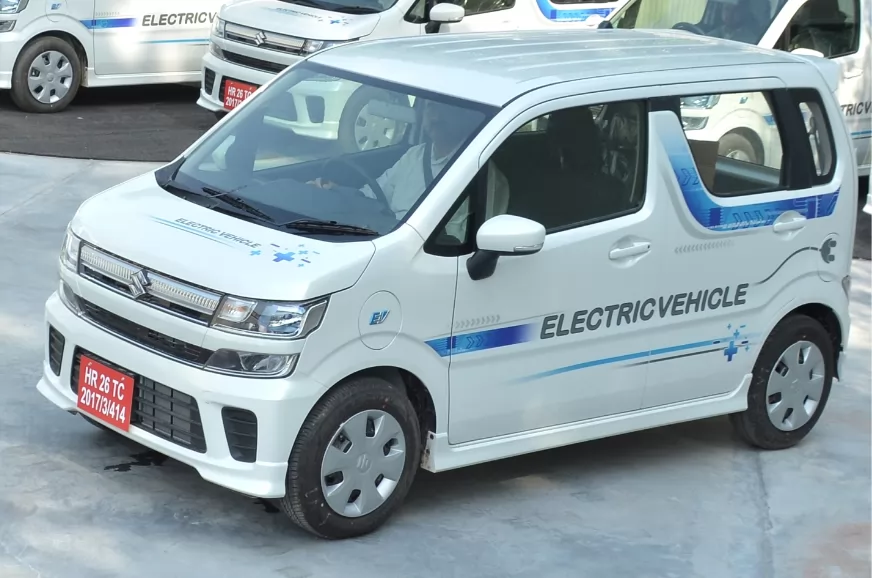 Maruti Suzuki will soon launch its first electric car. The car is expected to be based on the current Wagon R model. Images surfaced show that the electric car will come with revised front and rear bumpers.
Technical details such as battery size, charging time and driving range are not known. It is likely to launch in early 2022. 
Expected price: Rs. 9 to Rs. 10 Lakh

Launch Date: January 2022
3.  Mahindra eKUV100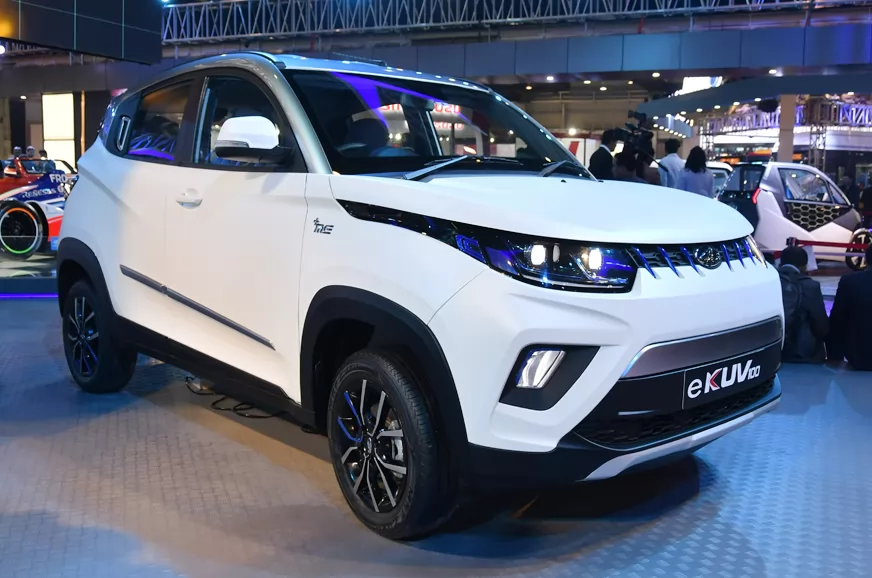 Mahindra is expected to launch this affordable electric car in early 2022. Mahindra eKUV100 comes with a 15.9kWh battery pack that can be fully charged in 5hr and 45 minutes. The electric vehicle is expected to provide a range of up to 150km.  
If the company decides to price it aggressively, the Mahindra eKUV100 is a contender to be the most affordable electric car in India. 
Expected Price: Rs. 9 to Rs. 13 Lakhs

Launch Date: March 2022
4. Maruti Suzuki Futuro E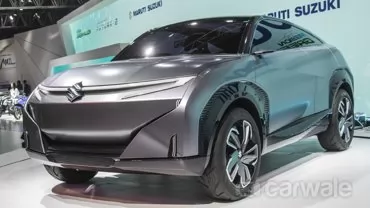 This concept vehicle was showcased at Auto Expo 2020. The interiors are blue and ivory theme. Since it is a concept vehicle, we can not expect launch anytime soon. But an announcement is expected in 2022.
The tentative price is around Rs. 9 lakhs. The all electric SUV demonstrates a new design. Maruti Suzuki has a fast growing presence in the SUV segment. 
Expected Price: Around Rs. 9 lakhs

Launch date: Announcement expected in 2022
5. Nissan Leaf
Nissan Leaf is an all electric car of the company loaded with futuristic technology. It is equipped with innovative tools to provide extra mileage and battery life. The fully connected car comes with a USB-C port, bluetooth. and a digital display. You can travel up to 226 miles on a single charge. The modern interiors ensure space and comfort. get great cargo space for your travel plans. 
Expected Price: Rs. 30 Lakh

Launch Date: February 2022
6. Renault Zoe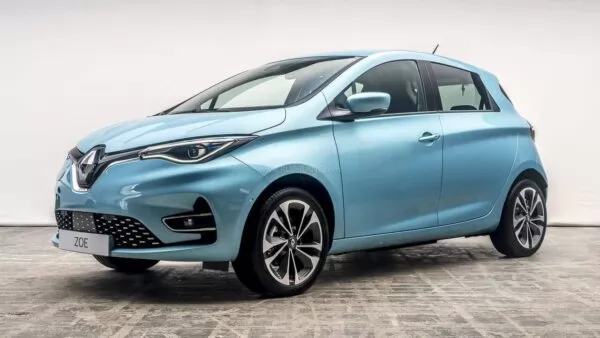 Renault Zoe was first showcased at Auto Expo 2020. Renault is planning to launch this electric car in 2022. 
It comes with a 52 KWH battery pack. The battery pack gets fully charged in 9 to 10 hours. And promises to offer around 400KM per charge.
Zoe is equipped with 16-inch alloy wheels, rear parking camera, parking sensors, and LED headlamps. Renault is expected to price this electric car around 20 lakhs.
Expected Price: Rs. 20 Lakh

Launch Date: March 2022
7. 2022 MG ZS EV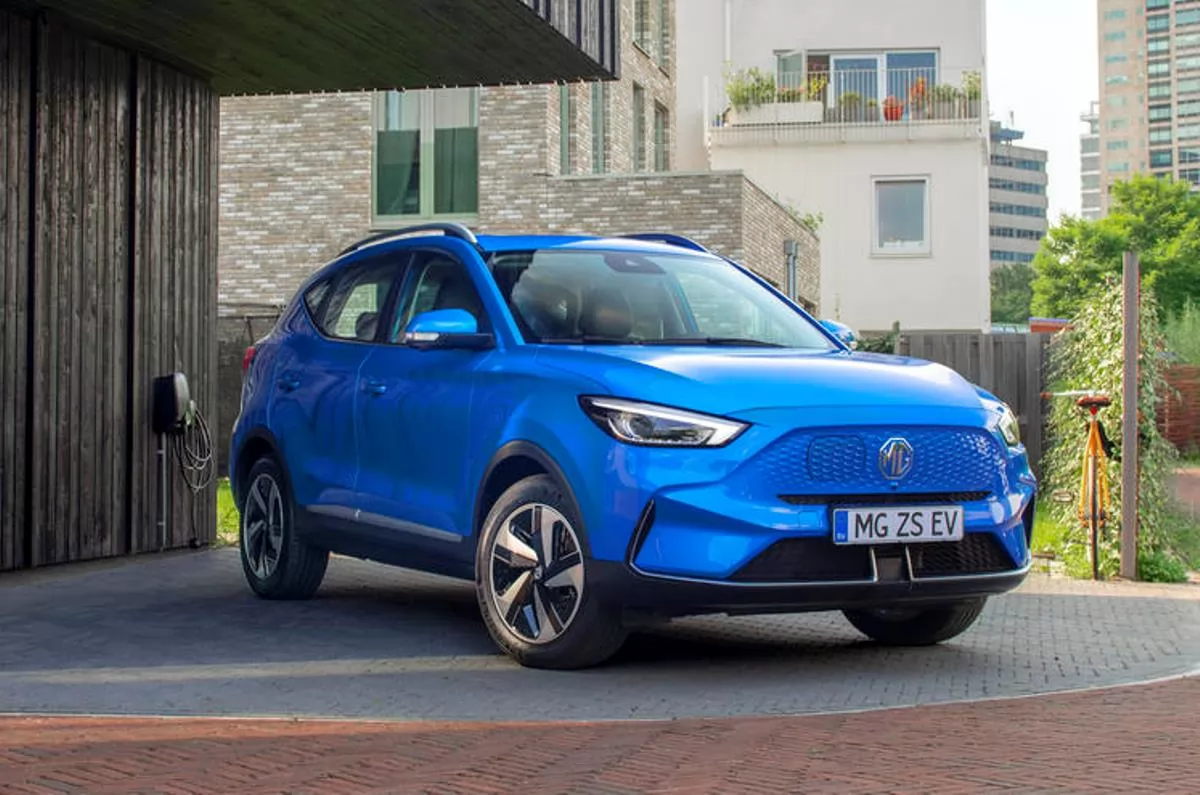 MG ZS EV 2022 will feature a completely redesigned front fascia. The facelifted EV comes with new front and rear bumpers. The head and tail lamps get an upgrade. The 51kWh battery pack in the base variant provides a range of 317 km. While the higher variants having a 72 Kwh pack, can provide up to 437 lm range on a single charge. MG is yet to reveal the powertrain details. 
The new update also brings two new battery packs. The 2022 ZS EV is expected to launch in India in 2022. It is expected to cost around 20 to 22 lakhs. 
Expected Price: Rs. 22 Lakh

Launch Date: August 2022
So these are some of the upcoming electric cars in India. The options in EVs are going to increase manifold in the next year. With the upcoming electric cars, you get plenty of options for every budget. If you are still confused about which electric car to purchase then keep reading for additional details. 
Things to consider before you Buy an Electric Car
1. Driving range
How far an electric car can run depends on its battery life. It can be a limitation because locating a charging station to refill the battery can be difficult. 
Due to this limitation EVs are not considered to be ideal for driving across cities. Still, you should choose an electric car with a minimum driving range of around 400 kms. That is a reason you will find most upcoming electric cars come with a good battery pack. 
2.  Charging Options
Most manufacturers provide standard and fast charging options. The standard charges can be used at home, but not the fast charger. Normal chargers can take up to 10 hrs to refill the battery from 0 to 100%. So it is crucial to inquire about the charging options. 
3. Maintenance Cost
Electric vehicles are relatively easy to maintain as compared to petrol and diesel vehicles. But there are other costs that you need to consider such as the cost of spare parts. In case of a breakdown, the repair costs are going to be much higher. Also, you may need to contact the manufacturer in case of any repair work. At the same time, Electric cars are more expensive to insure because the specialized parts are costlier. 
4. Price
The price of electric vehicles is still on the expensive side. The technology has witnessed improvements in the last couple of years. And it is likely to take more time before we see a major change in the price of electric vehicles. The affordable options currently available in the market cost around Rs. 10 lakh. 
5. Energy Consumption
The amount of electricity consumed to charge determines the efficiency of electric cars. The cost of running is a crucial factor when buying a vehicle. Electrical cars are usually considered more efficient compared to petrol and diesel cars. 
6. Warranty on battery
Battery is the most important and an expensive component of electric vehicles. This makes warranty on the battery an important factor. Manufacturers can provide warranty based on time or number of miles traveled. In case of electric vehicles, a longer warranty period can help you save some extra bucks. 
7. Electric or Hybrid
With hybrid vehicles, you get both electric and IC engines. It can be a useful option. If you want to use an electric car then a hybrid may seem a better option. But the cost of hybrid vehicles can be even higher. 
What is an electric car?
As the name suggests, electric vehicles are powered by electricity. It is not a new concept but it has become popular in the recent time with time as focus has shifted to looking for alternatives to petrol and diesel. The purpose of switching to electric vehicles is also to reduce the carbon emissions in the atmosphere. 
Advantages of Electric cars
1. Environment friendly
With electric vehicles here is no emission of carbon dioxide in the atmosphere. They are eco-friendly with no emission of toxins or gases in the air. It is the biggest advantage of switching to electric vehicles. 
2. Value for money
These vehicles are entirely powered by electricity. Electricity proves to be a more efficient fuel in comparison to petrol or gas. The upcoming electric cars come with powerful battery packs that promise to provide 400 to 500 kms in a single charge. 
3. Convenient 
You can charge the vehicle in your home, there is no need to visit any petrol pump for refilling. It can prove to be a useful option. 
4. No noise pollution
Electric cars also help curb noise pollution. These vehicles are much quieter. You get a smoother drive. 
5. Easy to drive
Electric vehicles are easy to drive, the mechanism is simple. You can drive a vehicle using the stirring, accelerator and clutch. Also, there is no loss of energy while applying brakes which makes the whole process a lot simpler. 
These are some of the things to consider before you buy an electric car. With focus on the environment, electric vehicles seem to be the future of the automotive industry. The government is also pushing the move towards electric vehicles. 
The manufacturers make your switch to electric vehicles simple by providing various options. As a result, we can expect many more electric cars to launch in the near future.
Frequently asked Questions
What electric cars are coming in 2022 in India?
Tata Altroz EV, Mahindra eKUV100, Renault Zoe, and Nissan Leaf are some of the upcoming electric cars in India. 
Which is the cheapest electric car in India?
Tata Altroz is one of the cheapest electric cars in India. The EV is priced between Rs. 5.26 to .65 lakhs in India. Tata Tigor EV is another affordable EV priced around Rs. 12 lakhs.
Can electric cars succeed in India?
We can expect cars to become mainstream in 2022. There are many upcoming electric cars which provide customers with lots of options. At the same time, the technology is also improving which is also a reason why electric cars succed in India. 

Join Telegram Channel & Get Instant Deal Alert

75,062+

participants