227 days ago
How to Activate DND on Airtel Number?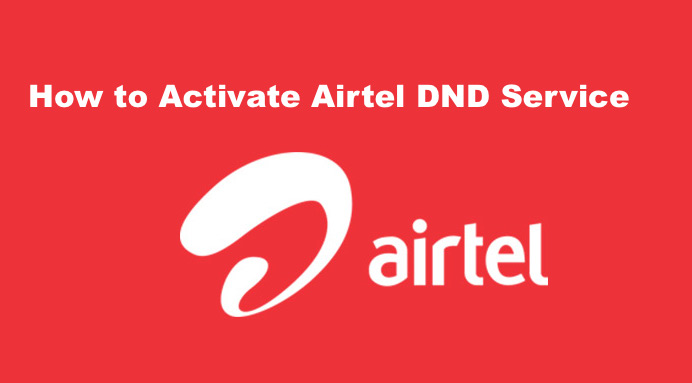 If you are inundated with spam messages and calls, then it's pretty essential to activate DND on your number. Because these spam messages and calls have the potential to violate your privacy -  someone can constantly read your message and get information about the person who is calling you. 
The only way to avoid this is by activating DND (do not disturb) on Airtel. Doing this is quite simple and can quickly be done via a phone call or an SMS. 
If you face any issue with these options, you can opt for DND on Airtel online. Keep on reading to activate DND on Airtel quickly.
In the meanwhile, you can also check out an article on "How To Activate International Roaming In Airtel?" just by clicking here.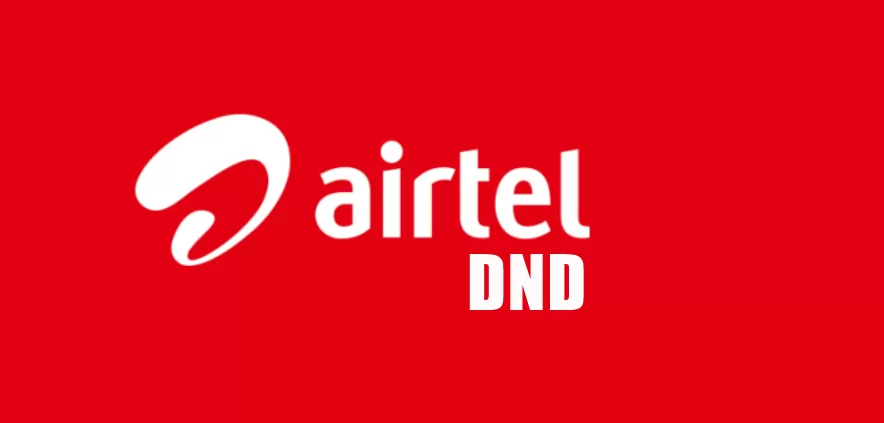 What is DND?
DND stands for 'Do Not Disturb'. This is a way to stop receiving any kind of promotional or marketing SMS/calls. As per TRAI regulations, it can be done by activating DND on your phone number. Whereas non DND numbers will receive all kinds of promotional and marketing SMS/calls.
Airtel DND Complaint Registration
The purpose of activation of DND is to avoid spam calls and SMS. If you are facing an issue of getting SMS and promotional calls despite activating DND on your Airtel number, then you can lodge a complaint against them. 
To lodge a complaint either send an  SMS or by calling the toll free number 1909. You need to send an SMS as "The Unsolicited Commercial Communication, XXXXXXXXXX, dd/mm/yy"from your number to 1909.
How to activate DND on Airtel number online?
Just follow the steps mentioned below to quickly activate DND on Airtel.
Open the Airtel website

Visit the DND page on Airtel's website

Click on the 'Click here' button in the big red square titled Airtel Mobile Services

Enter your Airtel number

Click get One Time Password

Enter the OTP (Received through SMS on your phone)

Click Stop All, On the next screen

Then hit the 'Submit' button 
How to activate DND on Airtel number via SMS or call?
You can activate DND on Airtel by making a phone call or sending an SMS. To quickly activate DND on your number, you either call 1909 or send START 0 in an SMS to 1909.  
The time taken for the DND to be activated on your phone number will be around a week. 
How Will You Know If DND is activated On Your Airtel Number?
To check if your phone number is registered for DND or not. You can follow the steps mentioned below. Here are the steps. 
Open  the DND or Customer Preference Portal.

Enter your mobile number or landline number.

Tap on Search.

You will see the result displaying the history of DND.
About Airtel
Airtel, Bharti Airtel Limited, is a telecommunications services company.
It is based in Delhi, India, operating in 18 countries - South Asia, Africa, and Channel Island. It is one of the largest telecom operators in India.
Airtel provides several services, including GSM, 3G, 4G LTE, 4G+ mobile services, fixed-line broadband and voice services, and more. Besides, it has also rolled out its VoLTE technology. 
Thank you for reading this article till the end. I just hope that you have got the solutions related to DND Activation on your Airtel phone number. The process of activating DND is relatively straightforward to follow, and the following FAQ's can help you answer more questions related to DND activation.
FAQ's
Q. How can I activate DND?
A. Activation of DND service takes around 7 working days. You can also read the entire article to check the details on 'How to activate DND' on Airtel.
Q.Does Airtel 2021 have Do Not Disturb?
A. Yes! To activate DND quickly, Call on 1909. This will activate the full DND on your Airtel number. For more detail, check out the full details mentioned  in the article. 
Q. Can Do Not Disturb block calls?
A. Do Not Disturb will not allow calls. If you do not want to receive calls from specific people, then you can go to the DND settings. And choose ( 'star') the contacts you do not wish to block.

Join Telegram Channel & Get Instant Deal Alert

75,062+

participants