505 days ago
Airtel Xstream Box Review - Prices, Features, Details and More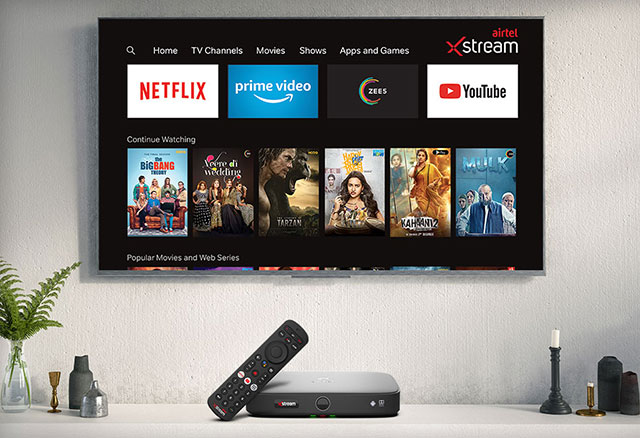 Are you tired of your cable TV connection? Does DTH not interest you anymore? If your answer to both these questions is yes, then you might need a new way of entertainment. Here we are going to bring you with the Airtel Xstream box review that will help you in determining whether this brilliant smart box tv is as good as it sounds and if you can make it your own at never seen before prices. 
Smart boxes are a great and modern way to watch TV. You only need to have an internet connection, and with the help of the smart box, you can watch and check out all the top OTT platforms right on your television. You can watch Youtube, and also watch live TV channels using the OTT apps. The Airtel Xstream smart box has some really great features, specifications and has great pricing as well, that you can check out in this article here. 
With the help of the right internet connections, you can enjoy the latest and best shows and movies on the smart box. You can check out the wifi plans on Jio for your home. Click here for more details on the same.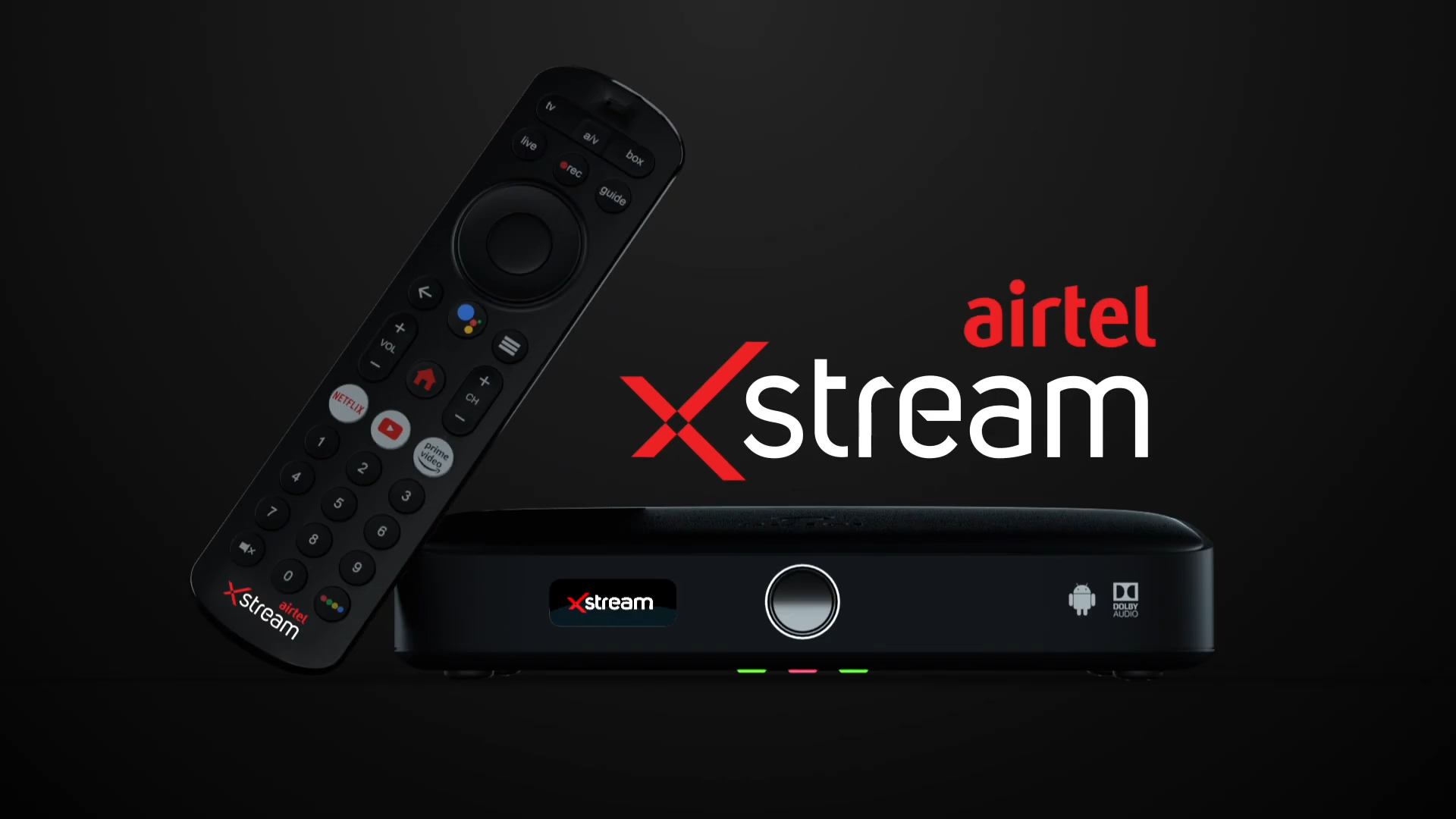 Airtel Xstream Smart Box
Before you set out to buy an Airtel Xstream box for yourself, you need to have a look at all the prices, features, specification details, and more on the products. Only then will you be able to determine whether or not it will suit your needs and requirements. The Airtel Xstream Box with 1 Month HD Sports Pack is very popular in India.
Hey there! If you are interested in knowing more about the best services and offers available online, then you can check out our Youtube channel, by clicking on the link here. You can subscribe to our channel and catch all the latest cashback offers, deals, discounts and more.
Here in this article, we will share with you all the necessary details that will help you make the decision whether or not to purchase this product. Airtel is one of the most popular telecom brands in the country, and the Xstream box Airtel has launched is one of the best smart boxes that you can find. It has some of the best features and if you are looking to buy it for yourself. It is necessary that before making a purchase, you check the reviews, features, and price details of a product. We have done a detailed analysis of the Airtel Xstream box and shared our findings with you. 
Airtel Xstream Set Top Box Features
Here are all the features and advantages that you can get with the Airtel Xstream smart box. It is definitely a great and wonderful purchase, and these brilliant features might convince you if you are still undecided, then this might convince you. 
Watch content in 13 languages.

You can make use of the voice command feature with the help of Google Assistant.

It supports more than 5000 apps.

With the help of the Smart Remote App, you can turn your mobile phone into a remote.

It has a built-in Chromecast which allows you to cast content from your smartphone into the television.

It has more than 4000 TV channels in 4K display.

The smart box from Airtel operates on Android Pie OS.
Airtel Xstream Box Price

If you are interested in checking out the Airtel Xstream box plans and prices, then here in this section, we are going to check out all these. Now pricing is one of the key things that decide why a person would be willing to purchase a product. Budget plays a very key role. Well, you would be surprised to know that the price of the products is quite low and you can purchase it even if you are looking for a budget buy. 
The Xstream box is available as the Xstream basic box and the Xstream premium box. The Airtel Xstream set top box price for Xstream basic is Rs. 2,499. You can get all the basic features mentioned above in this product.
The Xstream premium box has a price of Rs. 3,298. With this smart TV box, you can also get a one-year subscription to Amazon Prime Video free.  
Airtel Xstream Box Review
The Xstream box airtel is going to be a great purchase if you have decided to buy it. Why? Because not only is it packed with great features, you can also get it at a very affordable and reasonable price. You can get a huge number of apps here, and the overall ease of accessibility is also great. From voice control to mobile remote, everything is available that makes operating this smart box very easy. 
You also have enough number of ports on the box that allow you to connect with an ethernet cable for the data connection. With the help of voice control, you can operate the device by simply speaking to the remote. All in all, this is a good buy, and you should grab it with both hands if you are looking for the top smart box in India. 
So this was all about the Airtel Xstream smart box and all its details and information. If you are looking for more such articles, blogs and updates, then keep following our website for more. 
Frequently Asked Questions
Q. What is Airtel Xstream box?
A. It is a smart Tv box which you can attach to any television and use it as a smart TV. You can download and watch content on many OTT platforms and also watch Live TV channels through your internet connection. 
Q. Is Netflix available on the Airtel Xstream box?
A. Yes, Netflix is indeed available on the Airtel Xstream box. You can download and log into the app easily. 
Q. What is the price of an Airtel Xstream box?
A. The price of the Airtel Xstream basic box is Rs. 2,499, while the Airtel Xstream premium box is priced at Rs. 4898. 

Join Telegram Channel & Get Instant Deal Alert

75,062+

participants