558 days ago
Zandu Chyawanprash Sugar Free Review - Prices, Ingredients and Other Details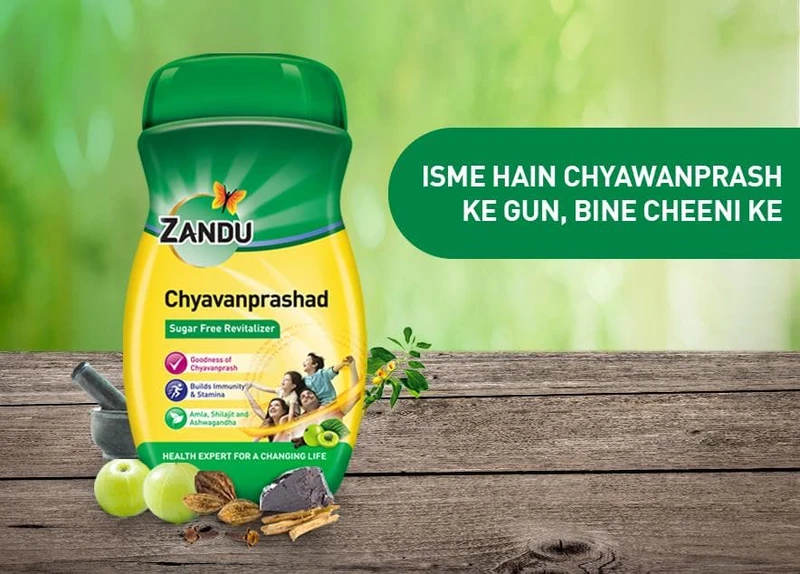 In the winter season, cold and flu become really common, and so do many respiratory problems. To provide proper immunity to these, the Zandu sugar free chyawanprash is a great option. It is completely natural and has many beneficial herbs that help improve the body's resistance to infections and other diseases. Zandu makes some of the best products and this one is no different. The brand brings out the highest quality herbal products at great offers and prices.  
Chayawanprash is a very popular product in the country and the Zandu Chyavanprashad Sugar Free is considered one of the best because of its ingredients, benefits and a lot more. I have been able to get my hands on this product and use it for a while. Therefore, in this article, I am going to share my Zandu chyawanprash sugar free review. You can also find the best things I liked about this product and how you too can use it to improve your immunity.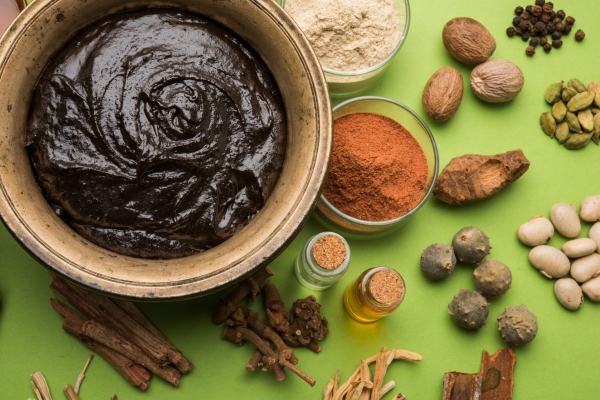 All About Sugar Free Chyawanprash Zandu
The Zandu Chyavanprashad Sugar Free revitalizer is an amazing herbal product that helps you fight a number of common ailments like the common cold, flu and a few respiratory diseases as well. The Chyavanprashad from Zandu is quite popular in the country and a number of people consume it on a daily basis to boost their immunity. 
In the winter months, it is very common for people to catch bouts of cold and cough. In such a situation it is always helpful to have a little bit of Chyavanprashad to keep you protected and safe from these illnesses. We are going to review Zandu chyawanprash sugar free and tell you all that this product has to offer, so if you want to purchase it or are thinking about purchasing it then you have to check out this article. 
Hello there! If you are interested in knowing more about the best discounts and offers available online, then you should join our Telegram channel, by clicking on the link here. With our channel, you can stay updated with the latest offers on fashion, food, electronics, recharges and much more. 
Zandu Chyawanprash Sugar Free Ingredients
So the first thing that we are going to check out the Zandu chyawanprash sugar free ingredients. What makes the Chyavanprashad from Zandu work? Why do so many people prefer it over others? All these answers lie in this section as we explore what the product has to offer to the buyers. Since it is a natural product, it can be used moderately on a regular basis without the fear of any side effects that might occur otherwise. 
So without any further ado, let us check out the Zandu sugar free chyawanprash ingredients and what benefits they offer. It contains amla, shilajit and ashwagandha, which are powerful antioxidants that help fight fatigue, tiredness and improve the overall health of an individual. 
Zandu Chyawanprash Sugar Free Price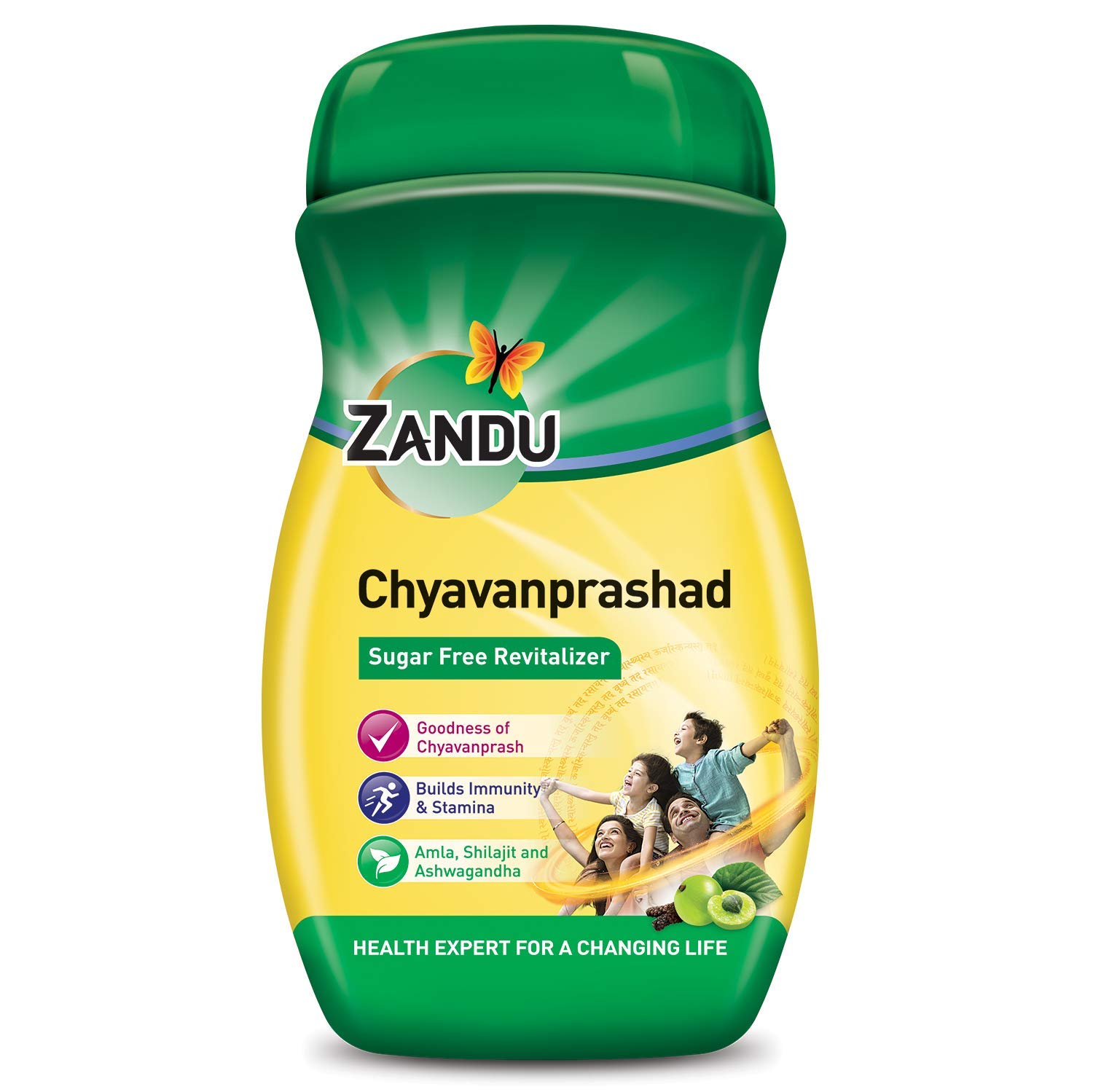 You can purchase the product very easily online on any major e-commerce website as well as offline, where you can check out any nearby retail store. The Zandu sugar free chyawanprash price online is Rs. 130 for 450g. It is reasonably priced which makes it even better to use on a regular basis. 
Dose and Directions of Use
Once you purchase the Zandu Chyavanprashad Sugar Free revitalizer, you should know how to use it. For best results, you should take one spoonful of the Chyavanprashad (which would be around 12g) and take it with a glass of milk. You can also take two spoonfuls daily. It is great for diabetics and pre-diabetics.
Benefits of Zandu Chyavanprashad Sugar Free
With many herbal ingredients present in the Chyavanprashad, there are a number of advantages that you can get by eating it on a regular basis. Here are some of the benefits of sugar free chyawanprash Zandu has brought out.
It helps restore energy.

The Chyavanprashad assists in boosting immunity.

It contains no added sugar which makes it wonderful for diabetics and pre-diabetics. 

The ingredients are natural and herbal. 

It is completely vegetarian.
So this was all about the Zandu chyawanprash sugar free review, and all its details, prices, ingredients and more. If you are looking for more such articles then keep following our website. 
Frequently Asked Questions
Q. Where can I purchase Zandu products?
A. If you are interested in buying Zandu products, then you can check the link mentioned in the article above. Other than that, you can visit any popular e-commerce website and you can find great products from Zandu lined up there at best prices. 
Q. Is this product useful for diabetics?
A. Yes, it is sugar free; therefore, it is quite useful for diabetics and pre-diabetics. It has great benefits and can help you find the stamina and boost your immunity. 
Q. Is the Zandu Chyavanprashad completely natural?
A. Zandu Chyavanprashad contains naturally found herbs and ingredients. Regular usage helps improve immunity and regain lost stamina. 
Q. How many times a day can I eat Zandu Chyavanprashad?
A. It is recommended by the manufactures to consume the Zandu Chyavanprashad twice a day with a glass of milk.

Join Telegram Channel & Get Instant Deal Alert

75,062+

participants